Justin Roiland and Dan Harmon created the adult animated science fiction sitcom Rick and Morty for Cartoon Network's evening programming block Adult Swim. The series depicts the antics of Rick Sanchez, a sarcastic mad scientist, and his good-hearted but worried grandson Morty Smith, who divide their time between family life and interdimensional adventures. Rick & Morty is popular due to its excellent writing from the very first episodes. It is clever, witty, deep, has strong character development, and, most importantly, is unique.
We've made a list of some of the most notable voice actors whose skills have made the show popular. Although we couldn't include some fan favorites like Keith David or Phil Lamarr from Static Shock. From Justin Roiland to Sarah Chalke and Alfred Molina, this is a list of all our favorite voices from Rick and Morty.
We cover Rick and Morty voice actors from the first episode through the course of the five seasons that made the show such a favorite among fans!
20-Andy Daly
Character: Krombopulos Michael
One of the most sought-after "character voice actors" in the industry was one to play K.M., and this is who landed that role! On scores of comedy shows throughout the entertainment landscape, Daly's joyful everyman delivery has been effective. Daly is best recognized for his role in Review with Forest MacNeil, but he has also voiced characters in shows including Harley Quinn, Bob's Burgers, and Big Mouth. The actor can also be heard in Roiland's Solar Opposites, where he plays an important part.
19-Scott Chernoff
Character: Revolio Clockberg Jr.
Revolio Clockberg Jr., formerly known as "Gearhead," is one of Rick and Morty's most recognizable recurring characters. Scott Chernoff, an experienced voice actor and TV writer, plays this pivotal part. Chernoff has voiced in scores of animated films and has written for a number of hit comedies, including BoJack Horseman, Conan O'Brien's Tonight Show, and School of Rock. He is one of many Channel 101 veterans involved in Rick and Morty, and he occasionally contributes to the show as a background voice.
18-Nolan North
Characters: Scroopy Noopers, Multiple Others
Nolan North has worked on a number of video games, including Uncharted, Assassin's Creed, and the Arkham series. Nathan Drake and Desmond Miles have the voice of the shrimpy Plutonian Scroopy Noopers on Rick and Morty.
For the show, North also provides the voices of many other characters, all as powerful as the next. Fans love him, and so do we!
17-Alfred Molina
Characters: Mr. Needful
Alfred Molina is a well-known actor who has portrayed characters in films such as Boogie Nights, Spider-Man 2, and The Da Vinci Code. However, Molina has also had a successful career as a voice actor. Molina is a Rick and Morty voice actor who has appeared in films such as Rango, Monsters University, Ralph Breaks the Internet, Frozen II, and others throughout the last two decades.
For the Lucifer-like Mr. Needful, he was plainly a wise pick. It's a mystery why he hasn't appeared on Rick and Morty more frequently.
16-James Callis and Tricia Helfer
Characters: Pat and Donna Gueterman
For a very specific reason, James Callis and Tricia Helfer play the parents of double agent Tammy Gueterman. Callis and Helfer are most recognized for their performances as Gaius Baltar, a brilliant scientist (and traitor to mankind), and Cylon model Number 6 on Syfy's classic series Battlestar Galactica. On Rick and Morty, Pat and Donna Gueterman look exactly like the actors portraying them, food for thought, huh?
15-Peter Serafinowicz
Characters: Agency Director
Peter Serafinowicz is a British comedian and actor who utilized his position as Darth Maul in Star Wars: The Phantom Menace as a springboard to meet some incredible creators and land some incredible parts.
Serafinowicz has had appearances in a number of films and television shows, including Shaun of the Dead, Guardians of the Galaxy, Parks and Recreation, and others. In Amazon's The Tick, he played the titular Tick. In Rick and Morty, he plays a Russian villain agency director who seeks to catch Pickle Rick, who is always evading capture.
14-Danny Trejo
Characters: Jaguar
The guest voice cast for "Pickle Rick" is quite excellent. In this episode, Danny Trejo joins Peter Serafinowicz and Susan Sarandon in providing his voice and giving us many a moment to cherish. Jaguar, Rick's loose canon action hero ally, is played by Trejo.
Danny Trejo is one of the most well-known faces in the entertainment industry outside of Rick and Morty. Trejo, a frequent collaborator of Robert Rodriguez, has lent his intriguing origins and tough guy persona to a slew of parts.
13-Stephen Colbert
Characters: Zeep Xanflorp
Stephen Colbert is a well-known humorous actor who previously hosted The Colbert Report and is now the host of CBS's The Late Show. Although The Late Show takes up most of his time these days, he was kind enough to play the intelligent alien who lives inside Rick's flying saucer's Miniverse battery. Stephen Colbert is not only hilarious on his show, turns out that the man is just as skilled as a voice actor. Go, Stephen Colbert!
12-Sarah Chalke
Characters: Beth Smith
Rick's daughter Beth, the wine-sipping mother of Morty and Summer, had a difficult childhood as a result of her parents' breakup and her father's preference for his scientific talent over spending meaningful time with his family. Sarah Chalke, a voice actor in Rick and Morty, voices her and does a great job!
Many people may recognize Sarah Chalke from her role as Elliot Reid, a series regular for the bulk of the show's run, on the iconic TV sitcom Scrubs. Sarah Chalke has also been in major TV shows such as Roseanne and How I Met Your Mother, and she has so many credits to her name that she can nearly be classified as a TV staple in the United States.
While viewers usually prefer the protagonists when choosing their favorite characters, Beth is a favorite of creator Dan Harmon, so she'll most likely be around for a long time on the show, which means that we don't have to let go of Sarah Chalke for a very long time!
11-John Oliver
Character: Dr. Xenon Bloom
In his brilliant HBO news series Last Week Tonight, John Oliver continues the tradition of The Daily Show. Oliver had a long comedy acting career that began in his native England and continued into his new home in the United States until he found his perfect comedy news niche. Oliver previously featured on Harmon's Community in a recurrent role and appears only once on Rick and Morty. But that one role he voices is epic. And iconic.  We sure love Dr. Xenon Bloom.
10-Rob Schrab
Character: God
We have got a voice actor playing God- and let us just say that within the minutes of those episodes, we sure buy it! Sure, it's a Zeus-like god of a distant planet, but it's cool, nevertheless! Rob Schrab is a longtime Harmon collaborator and a veteran of Channel 101. Schrab is well recognized for directing productions such as Monster House, Community, Parks and Recreation, and others. On Rick and Morty, he portrayed God… and does an incredible job in a show with voice acting by the likes of Brandon Johnson, Sarah Chalke, Justin Roiland, and such.
9- Nathan Fillion
Character: Cornvelious Daniel
Nathan Fillion is nerd culture's best friend, and can we help to love him? Fillion rose to notoriety after starring as Captain Mal Reynolds in Joss Whedon's hit television series Firefly. Since then, Fillion has starred in shows such as Castle and The Rookie.
In his leisure time, he voices animated series such as Rick and Morty and Big Mouth and frequently portrays a thinly veiled version of himself. Cornelius Daniel is known for being the first character among our Rick-Morty friends to eat McDonald's Szechuan sauce.
8- Dan Harmon
Character: Birdperson, Kevin, Mr. Marklovitz, Davin, Ice-T, Dr. Glip-Glop, Nimbus
Along with Roiland, Dan Harmon is the co-creator of Rick and Morty. They have a long history together, dating back to the days of Channel 101. While both Roiland and Harmon are talented storytellers, Harmon has dedicated his career to studying the science of storytelling. Harmon is most known for producing and directing Community, which became an onscreen success for fans while also being an offscreen annoyance for NBC due to Harmon's sometimes erratic conduct. Roiland and Harmon make good use of Dan Harmon's deadpan voice in Justin Roiland and Dan Harmon's show, with him frequently portraying monotone characters like the beloved Birdperson.
7- Brandon Johnson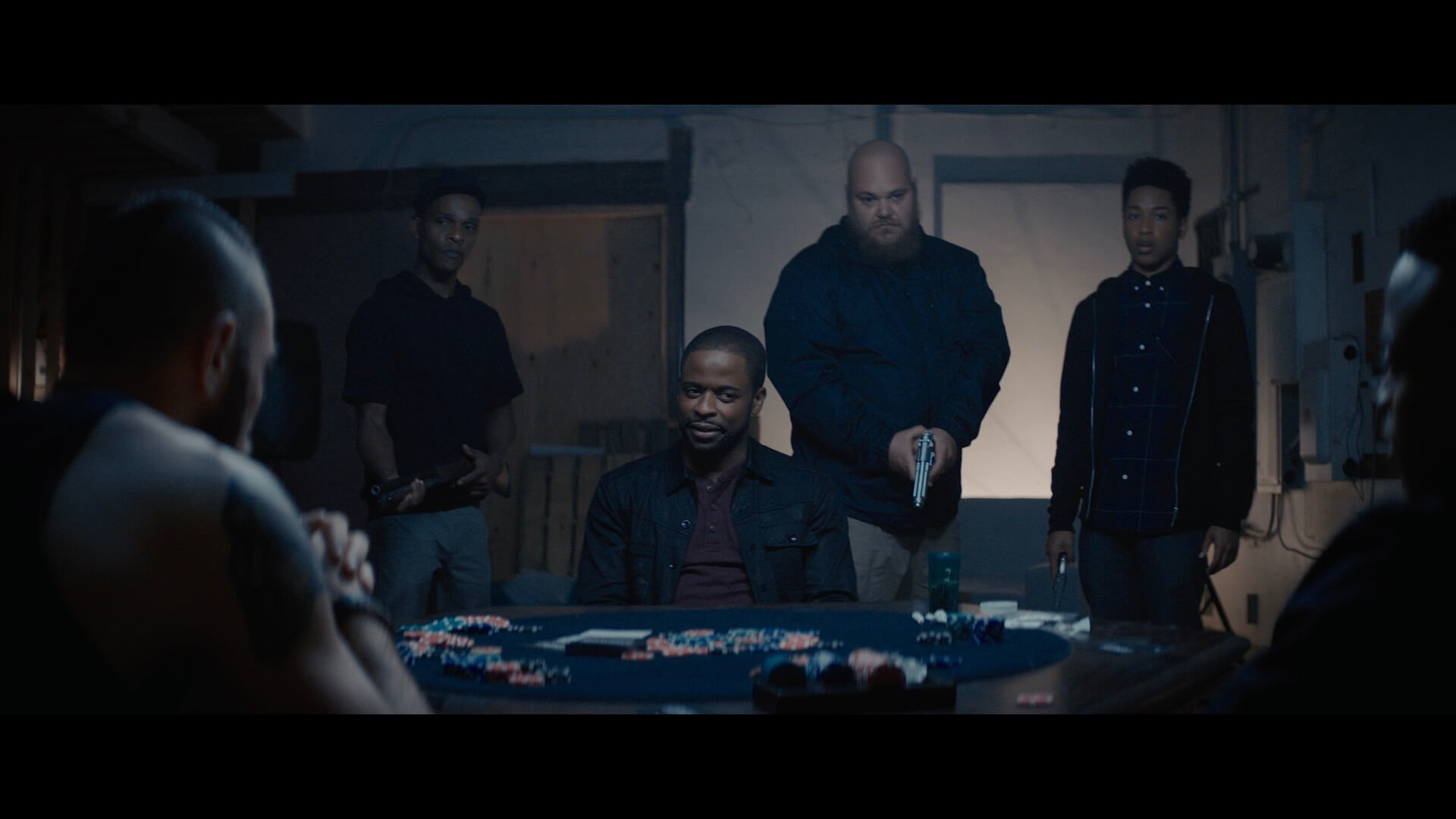 Mr. Goldenfold, Morty's disgusting teacher at Harry Herpson High School, is played by Brandon Johnson.
Brandon Johnson has many credits to his name, ranging from movies like Get Him To The Greek to video games like Star Wars: The Old Republic, and has portrayed characters in shows like American Dad, The Mindy Project, Black-ish and Ugly Betty, in addition to Rick and Morty. We watch in surprise as the brilliant act plays out. Wow!
6- Phil Hendrie
Character: Principal Gene Vagina
Principal Vagina is the oddball headmaster of Harry Herpson High School and has been played by radio broadcaster and actor Phil Hendrie since the show first aired. Hendrie's meteoric rise began in the 1990s, when his radio chat show, The Phil Hendrie Show, made a splash with its unique format, which featured Hendrie voicing his own guests in a series of quirky comedic sketches.
Other than that, the actor has done very little film work, with tiny roles in Team America, Semi-Pro, and Between Two Ferns: The Movie, and has had a lot of success on television, from live-action gigs to sketch comedy. On Rick and Morty, he has a cool yet comfortable voice and some great line delivery, so perhaps we'll hear a lot more of him in the future.
5- Kari Wahlgren
Characters: Jessica, Cynthia, Samantha, Mother Gaia
Morty's crush is one of the most popular students at Harry Herpson High School. Kari Wahlgren, the voice actor of Rick and Morty played Diane Sanchez in the season three premiere of The Rickshank Redemption, provides Jessica's voice acting. Wahlgren has worked on a slew of animated TV episodes and anime series, including Rick and Morty. Scooby-Doo, The Boss Baby: Back In Business, FLCL, The Fairly OddParents.
Rick's spaceship, in the episode The Ricks Must Be Crazy, is one final character the actress voices in Rick and Morty. Surprisingly, Wahlgren's appearance in that episode came about because the show's creators were impressed by her ability to give a realistic robotic voice.
4- Dana Carvey
Character: Leonard Smith
Dana Carvey, one of SNL's most well-known alums, provides the voice of Jerry's father. He was a regular on Saturday Night Live in the 1980s and went on to star in films including Wayne's World, The Master of Disguise, and Trapped in Paradise.
He hosted The Dana Carvey Show shortly after his SNL run ended, which was remarkable in TV history for having a brilliant ensemble of writers, including Louis C.K., Charlie Kaufman, Jon Glaser, Robert Carlock, and frequent Dan Harmon colleague Dino Stamatopoulos.
3- Chris Parnell
Character: Jerry Smith
Jerry Smith, Summer and Morty's emotionally fragile father is voiced by Chris Parnell, who is tasked with portraying the show's most pitiful – yet beloved – character. With a long and successful career in the entertainment world on both the big and small screens, Parnell is easily the biggest star on Rick and Morty in terms of key characters.
You might have seen Chris Parnell in his first film role as the toy store clerk who fearlessly smiles in the face of Arnold Schwarzenegger over the holidays if you saw the Christmas classic Jingle All the Way.
2- Spencer Grammer
Character: Summer Smith
Spencer Grammer is a voice actor on Rick and Morty who plays Morty's sister, Summer, a figure with Beth's no-nonsense approach, Jerry's gentler side, and the continuous phone usage of the ordinary millennial. Spencer Grammer's television career began in 1992. Her largest TV job outside of Rick and Morty was as the lead in the ABC comedy series Greek, where she played a sorority girl navigating an Ohio university.
Since then, she's been in shows like Robot Chicken, CSI: NY, Chicago PD, and Law & Order, but she doesn't do much animation work outside of her Rick and Morty roles. Spencer Grammer's also the daughter of actor Kelsey Grammer, so it's no surprise she chose to follow in her father's footsteps into the entertainment industry. And we're glad because her voice acting is great and makes for a mad tv show that has fans enthralled from the first episode to the last!
1- Justin Roiland
Character: Rick Sanchez/Morty Smith
Justin Roiland, who co-created Rick and Morty with Dan Harmon, is a voice actor on Rick and Morty who voices so many different characters on the show that we're shocked he can keep track of them all. He has also voiced characters such as Mr. Poopybutthole, Mr. Meeseeks, and Noob Noob.
Justin Roiland's diverse roles include children's films like Smallfoot, horror films like Krampus, and beloved characters in Adventure Time and Gravity Falls. Justin Roiland is also a game developer, having founded Squanch Games in 2016. In 2019, the studio produced the wonderful Trover Saves The Universe, which has a lot of Rick and Morty-style hilarity splattered all over it. All that aside, the guy is practically Rick and Morty's voice, and we're grateful for that. This list of voice actors probably wouldn't even exist without this man!