The series The Flight Attendant, developed by Steve Yockey, is a dark comedy, mystery thriller drama series based on the novel published by Chris Bohjalian in 2018 by the same name. The show starred in The Big Bang Theory game Kaley Cuoco and premiered on HBO on November 26, 2020. Its second season just premiered on April 21, 2022. We have picked the best shows like Flight Attendant if you love to watch its last episode. 
The show is about a flight attendant Cassie Bowden, a reckless alcoholic who is seen having careless sex with strangers, including her passengers. One day when she wakes up in a hotel room in Bangkok, one of her passengers is lying dead next to her. She couldn't remember anything about the previous night, and she was taken into FBI custody regarding the murder of that passenger.
If you've watched the show and need more content like the one you see, we have some suggestions. With an IMDb rating of 7.1, The Flight Attendant is sure a much-loved series by the fans, but we'll guide you if you're looking for more. Just keep reading!
1. Dark


Dark is a massive German drama that is one of Netflix's best exclusives. It is difficult to define. The narrative starts out with a young child going missing before gradually expanding into a large ensemble involving four estranged families and time travel.
While it may be thick and challenging to understand, the story also rewards viewers for their commitment in the program, which calls for a committed spectator who is prepared to sit down and actively engage with the plot.
2. One Of Us Is Lying

The most recent young adult book to have its own television series is One Of Us Is Lying. The show not only keeps viewers entertained, but it also has the potential to revive the murder mystery subgenre among young people.
Five high schoolers from various cliques are in detention at the start of the series, a la The Breakfast Club. Things change, though, when one of the kids inexplicably dies after ingesting peanut oil poisoning. The kids work together to solve the murder despite the fact that everyone thinks one of the four survivors is the murderer.
3. True Detective


True Detective is worth viewing in large part, but the first season is especially excellent. The performances (headed by the consistently excellent Woody Harrelson and Matthew McConaughey), production design, and writing were all highly lauded for the season.
It initially follows two investigators as they work to solve the gruesome and peculiar murder of a prostitute. The plot is excellent, but it mostly uses the murder mystery setting to delve into the character's psyches and elaborate on deep philosophical issues.
4. Sharp Objects

The characters in the HBO limited series Sharp Objects are complex, flawed, and masterfully written. Amy Adams, a brilliant performer, portrays Camille Preaker, the series' main character. The film Sharp Objects is based on the same-titled book by "Gone Girl" author Gillian Flynn.
The HBO series centres on crime reporter Camille Preaker, who battles alcoholism and travels back to her hometown to go into the death of two young girls. Camille continues to live with Patricia Clarkson's portrayal of Adora, her judgmental socialite mother.
Camille is compelled to confront her own past and demons as the plot develops. The writing of Sharp Objects was hailed for its excellent plot and cast of characters by almost all critics still living.
5.  Tokyo Vice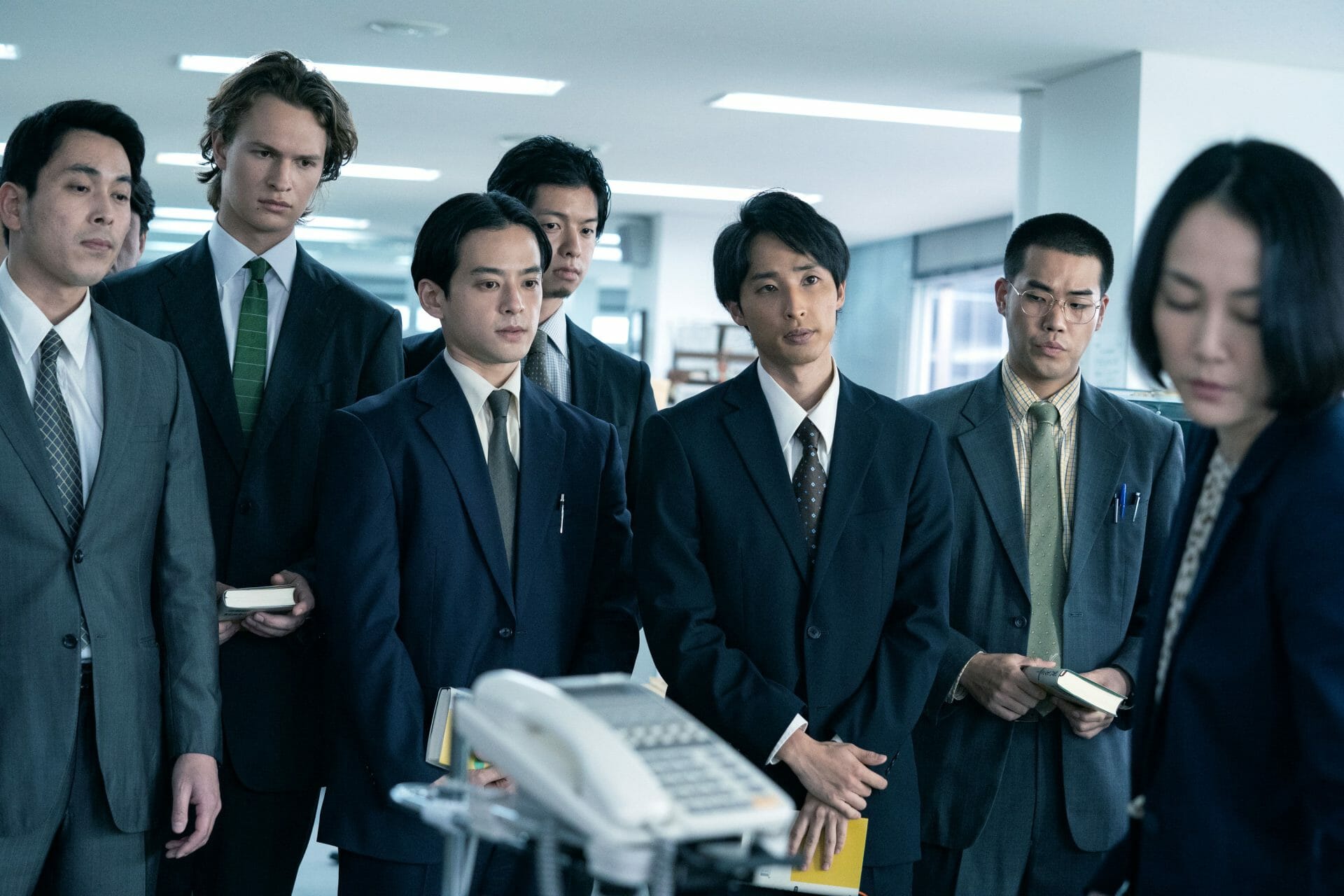 In the HBO Max series Tokyo Vice, American writer Jake Adelstein comes to Japan to study Japanese literature and later begins working for a respectable newspaper in Tokyo, where he first encounters the city's underworld gangs.
While being continually intimidated by the crooks and slowed down by certain police officers, he attempts to report on them. Jake, portrayed by Ansel Elgort in the HBO Max series, takes viewers on a thrilling journey through Tokyo's dark and perilous underworld.
6. The Undoing

Following the conclusion of the HBO limited series Big Little Lies, David E. Kelley and Nicole Kidman were reunited for the first time for The Undoing.
The Undoing is an adaptation of Jean Hanff Korelitz's book You Should Have Known. Hugh Grant and Kidman are the two main characters in the series. The Undoing centers on Jonathan (Grant) and Grace Fraser (Kidman), a seemingly ideal couple.
Grace is a wealthy and accomplished psychiatrist who lives in New York, but when the Fraser family becomes involved in a murder investigation, their ideal family starts to fall apart. The HBO limited series The Undoing is still a magnificent work of art, even though it wasn't as popular as Big Little Lies.
7. Mare of Easttown

Another excellent HBO drama series is Mare of Easttown, which follows Mare Sheehan (Kate Winslet) as she looks into the killing of a local teen mother named Erin (Cailee Spaeny). The series begins with the horrifying murder, as Mare struggles to piece together the events and identify the killer while also battling her own inner problems.
Jean Smart and Evan Peters are also featured in Mare of Easttown. When Mare of Easttown made its HBO debut in 2021, both critics and viewers praised it. The series received 16 Emmy nominations, and Winslet was hailed for her major role.
8. Killing Eve


One of the greatest television shows ever produced, Killing Eve came to an end with its fourth and final season in 2022. After the outstanding espionage thriller series' 2018 debut, viewers and critics quickly came to the conclusion that it might be the best show currently airing.
The Phoebe Waller-Bridge-created British series features Kim Bodnia as Konstantin, Fiona Shaw as Carolyn, Sandra Oh as Eve Polastri, Jodie Comer as Villanelle, and Fiona Shaw as Carolyn. In Killing Eve, a bored MI5 agent named Eve becomes attracted by a female assassin named Villanelle.
Despite the fact that Villanelle wants to kill Eve and Eve wants to catch her, they find themselves strangely drawn to one another.
9. Broadchurch

Although Broadchurch is more of a criminal thriller than a drama, it is nevertheless a fantastic British drama series. Broadchurch, a Chris Chibnall production, aired for three seasons between 2013 and 2017. The principal actors in the television series Broadchurch are David Tennant (Doctor Who) and Olivia Colman (The Crown), and other cast members include Jodie Whittaker, Andrew Buchan, and Charlotte Beaumont.
The show, which is set in the fictional tiny town of Broadchurch, follows detectives Alec Hardy (Tennant) and Ellie Miller as they look into the terrible death of an 11-year-old boy and deal with the media attention that the death has generated.
10. Big Little Lies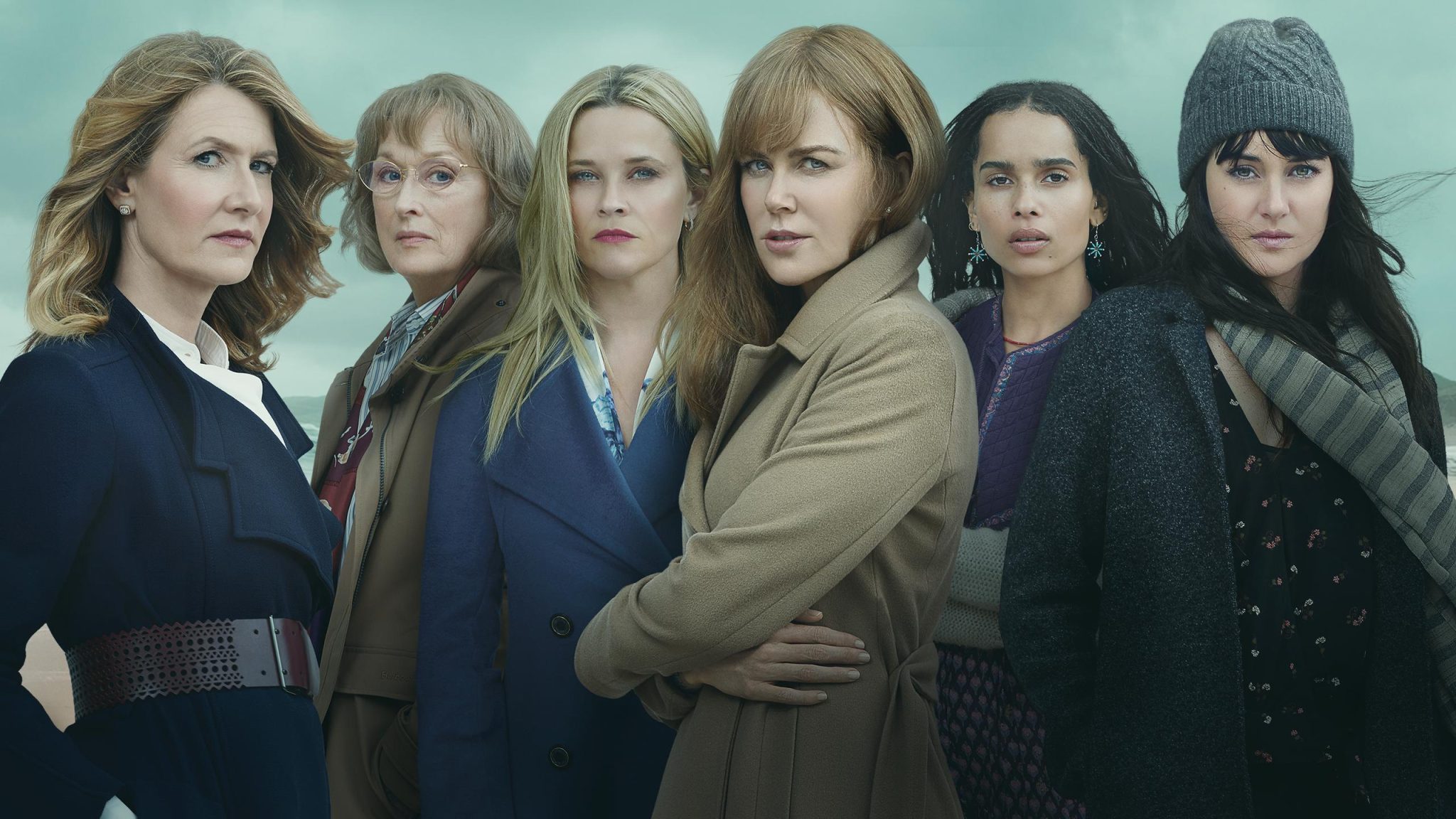 When HBO's excellent drama series Big Little Lies aired in 2017, it immediately became a smash for the cable network and was adored by both reviewers and viewers. The Liane Moriarty book of the same name served as the inspiration for the HBO series, which was adapted for television by David E. Kelley.
Big Little Lies establishes a suspicious death in its first episode, and the rest of the season focuses on the events leading up to the murder. Big Little Lies is set in an affluent neighborhood in Monterey, California, and it centers on a group of women who live there. Nicole Kidman plays Celeste, and Reese Witherspoon plays Madeline.
Read More: The 25 Best TV Shows Like Stranger Things
11. Only Murderers In The Building


The show is the perfect combination of comedy, thrill, and mystery. The show stars Selena Gomez, Steve Martin, and Martin Short, who play three neighbors obsessed with true crime. The three of them get together tk catch a murderer in their building. They're also seen making a podcast about it.
12. Stump Town


The ABC detective drama was based on the comic book written by Greg Rucka and Matthew Southworth. The protagonist of Stump Town finds herself in similar alcoholic troubles as Cassie in The Flight Attendant. Here, she's the one solving cases while attempting to handle herself and her family life.
13. The After Party

The show revolves around a murder at a high school reunion after-party. Everyone present became a suspect. Every character presents their version of the events that night, and shocking revelations are made.
14. Search Party

The show on HBO Max is the story of a New Yorker; Dory Sief takes help from her boyfriend and friends when one of her old family acquaintances goes missing. She believes she can help in the search, and the show uses effective dark comedy that draws the audience in and gets them hooked to the show.
15. Veronica Mars

The CW teen drama shows the story of a young private investigator called Veronica, who lives and solves crimes in a town called Neptune in California. She's a high schooler and uses her dad's practice to carry on her investigations.
These were a few shows similar to The Flight Attendant in their genres, storylines, and plot twists. They are a well-made individual shows that you'd love if you're into mystery, thriller, or dark comedy.
Although similar to The Flight Attendant, these shows have their specialties and large audiences. You might want to dig into these. Hopefully, you liked our recommendations, and yeah, you're very welcome; it's our pleasure.
Read More: Amazing Shows Like Vampire Diaries