Many new anime were announced at the TUDUM Global Fan Event that happened on Saturday. One of them is Super Crooks. It is an anime adaptation of the comic book- Super Crooks: The Heist (2012), written by Leinnil Francis Yu and Mark Millar. The plot of the novel is that there is a crook- Johny Bolt. To complete one last heist, he recruits a great crew. What is special about this series is that the people joining the crew are not normal; they are extraordinary. And yes, they're not heroes but supervillains.
After looking at the official teaser of this upcoming anime, one thing is for sure that the series will be full of action scenes.
Release Date of Super Crooks
The series will premiere on November 25, 2021. So, now you have an anime that is coming out on Thanksgiving. You just need to grab your popcorn tub and enjoy it with your family. There will be a total of thirteen episodes, with each being 30 minutes long.
The Cast of Super Crooks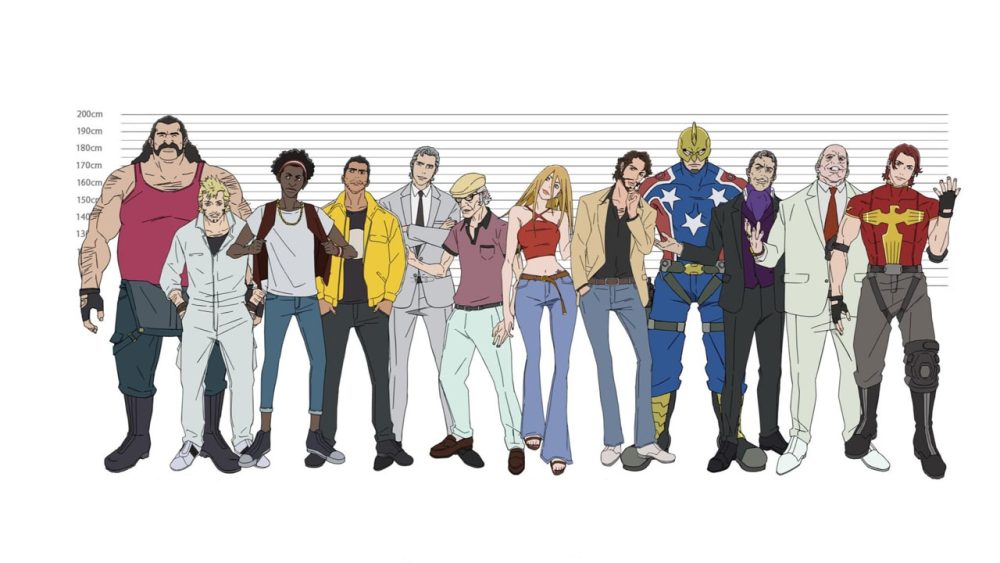 Netflix has announced two main voice cast members, who are Japanese at TUDUM. These are (according to Collider)- Maaya Sakamoto (as the voice of Kasey) and Kenjiro Tsuda (in the voice of Johnny Bolt). The anime series is written by Dai Soto and directed by Motonobu Hori. Animation studio Bones has produced Super Crooks (they also produced My Hero Academia, Fullmetal Alchemist: Brotherhood, Mob Psycho 100, and many more hit anime). As the release date gets closer, the names of the rest of the cast members will be revealed.
Synopsis of Super Crooks
Netflix has already uploaded the synopsis of Super Crooks. Let's take a look at that. Johnny Bolt, who is a crook, wants to recruit a crew to conduct his last heist. They're all super villains, and the series is packed with action. There will be 13 episodes with a runtime of 30 minutes each. Bones produce the series. These supervillains will attempt to conduct the biggest heist known till now. This heist will take place in Europe as there are already too many superheroes in America.
Trailer of Super Crooks
At TUDUM, the trailer for Super Crooks was released. It came on YouTube on September 25, 2021, and was released on Netflix's official YouTube channel. The trailer is about 1.5 minutes long. You can check out the trailer on YouTube to get an insight into the series. Netflix has also released a poster for Super Crooks.
There were also talks about Netflix working on some live-action series for Super Crooks. We don't know yet whether that project is moving forward or not.
Where to Watch Super Crooks?
You can watch the anime on Netflix at 3:01 a.m. ET or 12:01 a.m. PT on November 25, 2021. So, what do you think about this anime? Are you willing to watch it? Do let us know in the comments section below. To get more updates regarding upcoming anime series and movies, stay tuned in to our website.