Yuri on Ice is a 12 episode anime based on men's figure skating. Released in 2016, the anime got instant approval from both anime and non-anime heads as they kept flooding the social media with their praise towards the show. The series was directed by Sayo Yamamoto of Lupin the Third: The woman called Fujiko Mine fame and Mitsurō Kubo, the show's writer.
The show provides a very close look into the lifestyle of figure skates. Yuri on Ice aired from October 6 to December 22, 2016.
What to Know Before Watching?
The story largely revolves around Yuri Katsuki, Victor Nikiforov, and Yuri Plisetsky. The story follows the adventures of Yuri Katsuki. At the very beginning of the series, he suffers from a crushing defeat at an Ice skating championship called the Grand Prix Final. After his defeat, he resigns into being a simpleton, going about his life as a regular college student.
Eventhough he lost the body structure of a figure skater, he doesn't lose his passion. So one day, he performs a routine by his competitors and idol Victor Nikiforov. The video immediately gets sucked in by the internet and blasts up with everyone watching it. Victor, too, sees the video. Victor, who suffered from a creative block, was throughly inspired to see Yuri K's vigor.
So he flies to Japan with the offer of coaching him for what would be Yuri K's last competition. Meanwhile, Yuri P, a 15-year-old Russian skater, gets to know about this move of Victor. Yuri P. Victor had promised him that he would choreograph a piece for Yuri to enter the senior circuit and arrive in Japan. So he tracks them down to even out the dues.
There he learns about the other Yuri. Now, both the Yuri's have a bitter history as well. Yuri P doesn't really come across as a very likable character; if anything, he looks pretty snobbish and crass, but he has his reasons to be so. As the series progresses, more figure skaters get introduced, but these three remain the lead protagonists throughout.
Yuri on Ice has some great music with universal lyrics. One can easily listen to all of them even without entering a figure skating rink and still connect deeply to it. Apart from this, the show has excellent choreography.
The leads themselves actually perform all the choreographies, and then their motions are recorded and designed into the animation. Apart from not committing to the stereotypical macho image of men, the show also explores sensitive topics of mental health.
Is There a Second Season?
It's been 6 years since the release of the show, and there is no concrete announcement on the makers part about a second installment though several anime and non-anime fans around the globe are rooting for it.
Ice Adolescence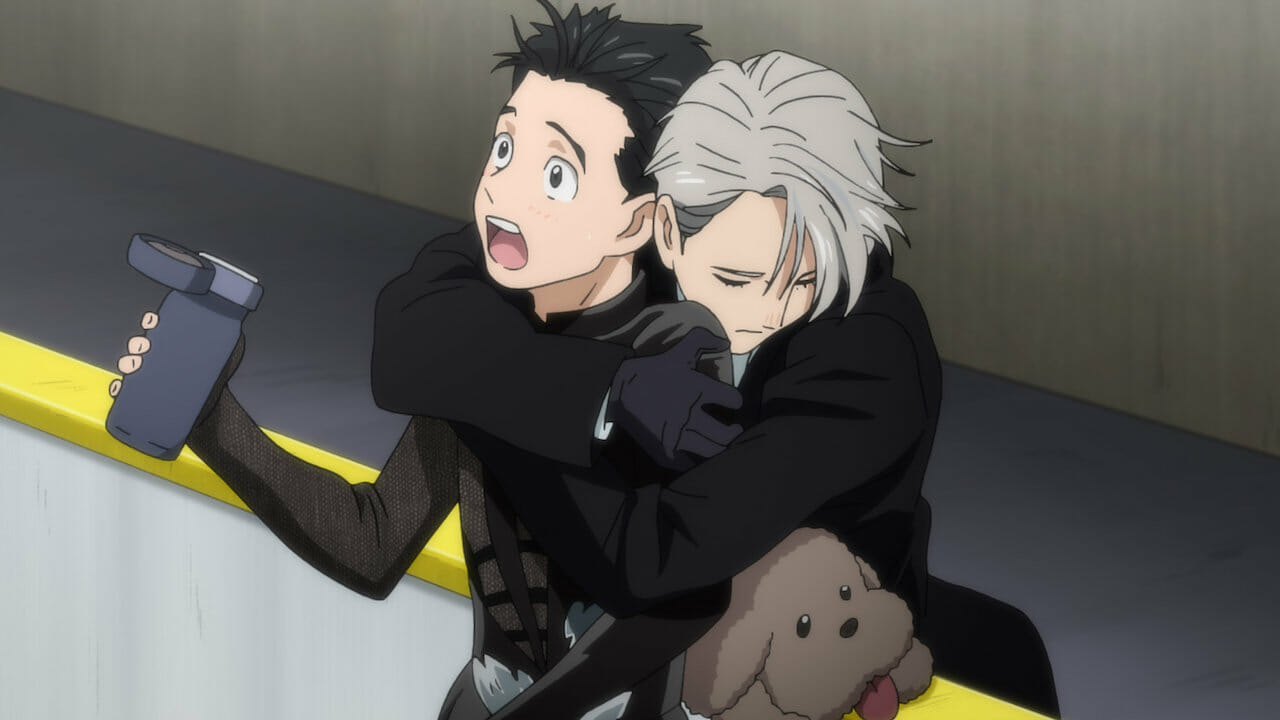 Yuri on Ice ended with a teaser promising a movie. The movie, which is currently stuck in post-production formalities, was initially expected to release in the last half of 2019. But with, some creative obstacles followed by a worldwide pandemic have certainly slowed its release.
However, with the current progress of the world, one can expect the movie to be released this year. So keeping fingers crossed, let's wait to hear some announcement from them.
Where to Watch?
Yuri on Ice is available on Amazon Prime in some nations. Other than that, one can watch it for free with ads on Funimation, VRV, and Churchroll. If you want to watch with subtitles, head to Churchroll, but if you're looking for a dubbed version, Funimation it is!