Zombie Land Saga is a Japanese animated manga television series. Cygames, Dugout, Avex Pictures, and MAPPA are the creators of this series. The story is about Sakura Minamoto high school student. She died in an accident, going to school in the morning. After ten years of her death, she, with six other girls, came back to the earth. They came back with the help of a man Kotaro Tatsumi and became a part of an idol group named Franchouchou, where everybody wanted to regenerate the Saga Prefecture.
It has released two seasons so far and is expected to release season 3 soon. Both its previous season received a positive response over the internet. It was praised for its animation, music, and of course, its amazing storyline. If you are also a fan of this Zombie series and are eager to learn about season 3, here is everything you need to know about the series before watching it.
Expected Release Date
Zombieland Saga: Revenge or Zombieland Saga Season 2 was released on April 8, 2021, and concluded on June 24, 2021, completing 12 episodes. Season 2 was ended by showing Aliens and giving it a hint for a sequel. But till now, no official announcement has been made for season 3. In April 2020, creators announced for Alien vs. Zombie, but later, the creators were joking as it was April Fool's day.
There is some humor on the internet that the creators are planning to bring in Aliens in the upcoming season. The overall upcoming season will depend upon its previous season ratings, views, and reviews. There was a gap of two and a half years between season 1 and season 2, so we can expect season 3 to land somewhere in 2022 or 2023. Let us hope to see season 3 soon.
Expected Plot
In season 2 final episodes, we saw Franchouchou's best performance ever in Ekimae Fudosan Stadium. Kotaro told them that it was the beginning of their journey. Their performance builds hope in many residents of Saga. Kotaro didn't tell anybody about his illness. He was seriously too ill as he was coughing out blood. In the closing scene, we saw an alien's spaceship and left the story open for viewers to decide the ending.
In season 3, we might see a fight between zombies and Aliens. Aliens tried destroying a part of the Saga, but Zombies protected it. Franchouchou girls might again lead the fight; they might get to know about Kotaro's illness. Tae Yamada is expected to gain human consciousness. Season 3 might bring in more actions than before. No official announcement has been made yet, and we are only predicting the plot here.
Expected Cast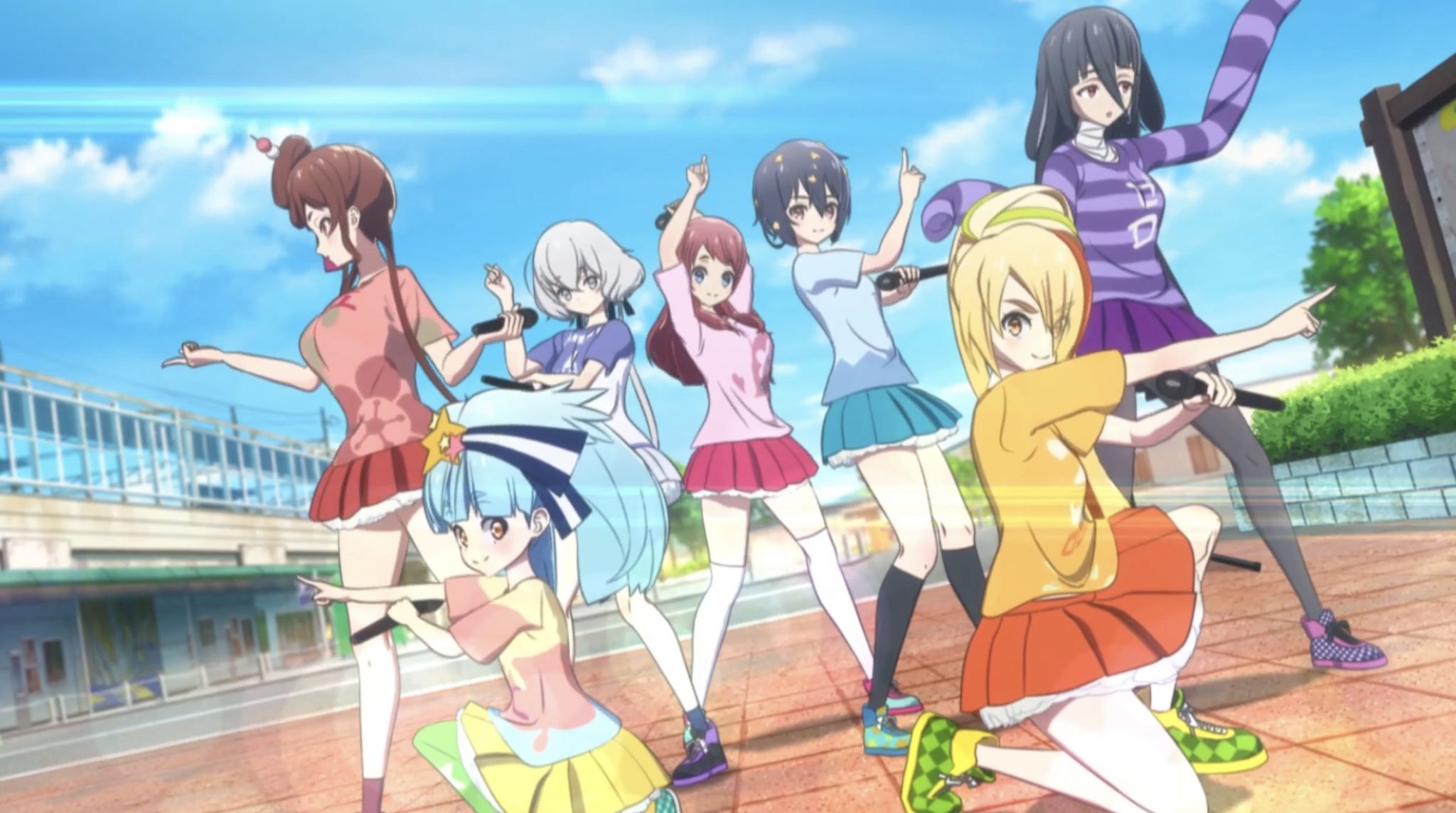 Expected characters who will be seen in Zombie Land Saga season 3 are:
Kotaro Tatsumi, Sakura Minamoto, Tae Yamada ,Arata Okoba, Maimai Yuzuriha Ai, Mizuno Junko, Konno Lily, Hoshikawa Yugiri, Takeo Go, Reiko Amabuki, Xu Fu Saki Nikaido
It can be expected to see many Aliens entering in for season 3. And many characters to continue and some new characters to join for season 3. We predict that the voice cast will be the same as in its previous season.