If you are looking for a way to kill some extra time on the weekend, subscribing to a streaming service can open up multiple ways to do so. Netflix has become one of the top streaming destinations for movies, TV shows, and documentaries worldwide. These range from rom-coms to crime dramas to horror movies, and Netflix has a plethora of options regardless of the genre of your preference.
Below is a list of the top 15 must-watch movies currently streaming in Netflix Austria.
15 Best Netflix Movies in Austria.
1. Marriage Story
From: leschroniquesculturelles.com
A marriage Story is the story of a couple going through the phases of a divorce. Made with very humane and raw emotions coupled with Adam Driver and Scarlett Johansson's incredible acting, it feels like the story is unfolding in real life. The divorce starts peacefully but ends up in fights and chaos. A beautiful portrayal of shared faults and a painful blame game, the story of a family falling apart but trying to stay peaceful may hit home harder than you expect.
2. The Dig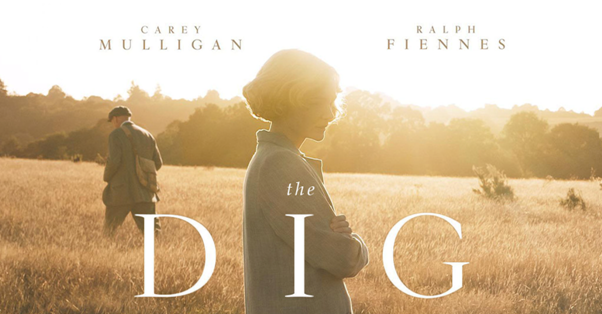 From: ohthatfilmblog.com
Set in the late 1930s, the film follows a well-to-do landowner Edith Pretty (Carey Mulligan), as she hires a young archaeologist Basil Brown (Ralph Fiennes) to examine the heaps on her estate in England. His team and he uncovered a ship from the Dark Ages while digging up what seems to be a burial spot.
3. ROMA
From: the film's official Facebook page, ROMACuaron.
Cleo (Yalitza Aparicio), a domestic help in Mexico city which takes care of the four children of Antonio (Fernando Grediaga) and Sofía (Marina de Tavira). Set in the 1970s, the film captures the time and mood beautifully. The movie takes a turn when Antonio suddenly flees with his mistress, and Cleo discovers that she is pregnant. When Sofía finally takes her kids on holiday, she asks Cleo to come with them to bond with the family and clear her mind.
4. Malcolm & Marie
From: latestatamagazine.it
As a filmmaker finds himself eagerly at the edge of upcoming fame and glory, his girlfriend's relationship is being put to the test. His girlfriend's influence on his story is evident, but his decision not to single out her in mention causes turmoil in their relationship. The movie pans out as the thoughts and struggles the director Malcolm (John David Washington) faces as he argues with his girlfriend Marie (Zendaya).
5. Mank
From: pledgetimes.com
Set in the 1930s and 1940s, the Film studio RKO hires a 24-year-old Orson Welles and gives him a contract that grants him complete creative control over his movies. For his first film, he signs up Herman J Mankiewicz, a drunkard looking for fame, to write the screenplay. What results is the famous and celebrated film Citizen Kane, and what is portrayed is the story of how the movie came to be.
6. The Devil All the Time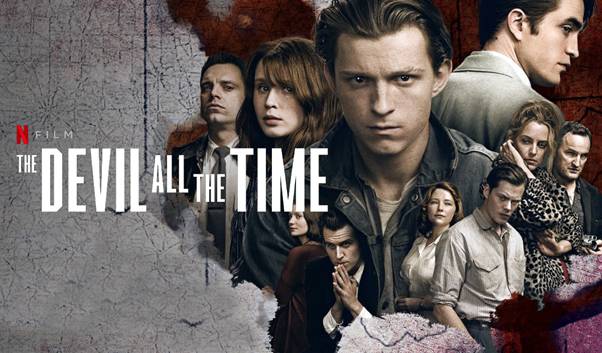 From: binged.com
Set in the rural Eastern United States, the movie follows people's stories from the end of World War II till the 1960s. Willard Russell is a tortured veteran who is suffering the pain of not being able to save his wife, Charlotte, from cancer clutches. Carl and Sandy Henderson are a team of serial killers who travel America's highways on the lookout for suitable victims. Preacher Roy and his disabled sidekick, Theodore, are on the run from justice. In the middle of all this chaos is Arvin Eugene Russell, an orphan, who grows up to be a good man, but violent in his ways.
7. The Imitation Game 
From: scoonews.com
Based on the real-life story of Alan Turing, a British mathematician, this film will allow you to appreciate history and even cinematography just a bit more. Alan (Benedict Cumberbatch) joins a cryptography team trying to decipher the enigma code and crack into Nazi messages during the war. As the movie pans out, he realizes that he cannot do the work alone and, with the help of his fellow mathematicians, builds a machine that can crack the codes.
8. Captain Phillips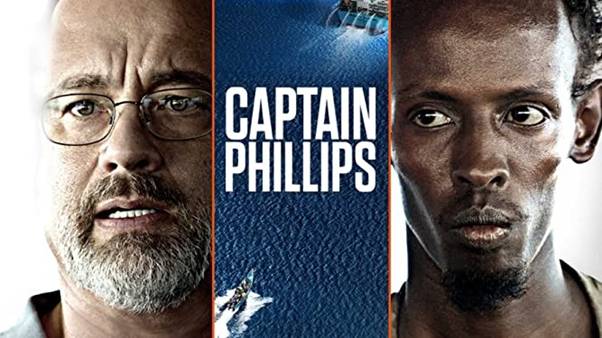 From: amazon.com
Inspired by the 2009 Maersk Alabama hijacking, Captain Phillips tells the story of wit, timing, and above all, braveness. When Somali pirates attack a container ship, the Maersk Alabama, on its course to Kenya, the ship captain, Richard Phillips (Tom Hanks), has to find a way to negotiate with them and save his ship crew.
9. Pieces of a Woman
From: thezone.fm
This heart-wrenching story revolves around a young mother's home birth that ends in an unfathomable loss. What follows is a year-long journey of grief, mourning and confusion that causes strain in her other relationships. This is a deeply personal story of a woman as she learns to live with loss and pain.
10. Paddleton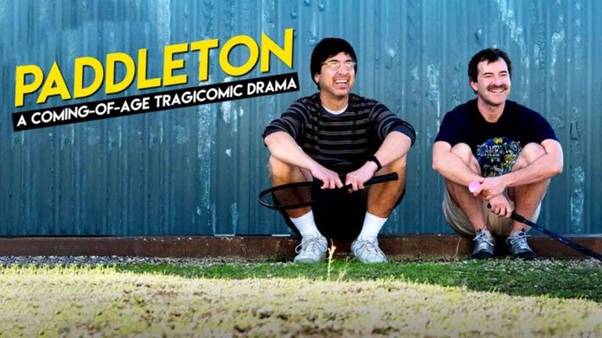 From: voxspace.in
A new friendship between two oddball neighbors turns into a life-changing experience when one of them is diagnosed with terminal cancer. Paddleton is an ode to friendship and how it lasts in the good, bad and worst of time – without any judgment.
11. I'm Thinking of Ending Things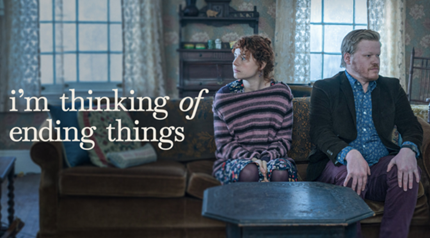 From: bsreviews.org
Even though she has her doubts, Lucy (Jessie Buckley) decides to go on a road trip with her new boyfriend Jake (Jesse Plemons) to his family ranch. When a snowstorm traps them and his parents (Toni Collette and David Thewlis) in the house, Lucy begins to rethink all that she knows of her boyfriend, family, and even herself.
12. Da 5 Bloods
From: nowrunning.com
The movie surrounds 4 African American veterans' stories as they battle the forces of man and nature in Vietnam as they look for the remains of their befallen squad leader and the fortune that they hid with his aid.
13. Uncut Gems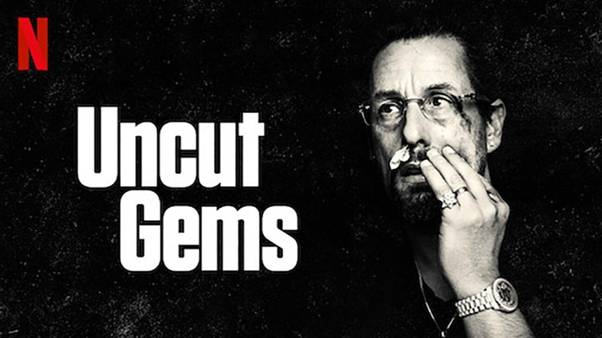 From: filmdaily.co
A jeweler in New York City, deep in debt, takes a large risk and strikes a deal that will get him out of his troubles if it ends well. He must hold up business, family, and skill in a dangerous balance to get to his end goal and make his dreams come true.
14. The Half of It
From: kidspot.com.au
A straight-A, shy schoolgirl, Ellie Chu (Leah Lewis) writes love letters for other people to make some money. But when she finds herself helping the school jock woo the girl he likes, she realizes she might have feelings for the same girl too. But as time goes on, they become friends and teach each other about the true feeling of love and everything it entails.
15. The Irishman
From: bsreviews.org
Set in the 1950s, The Irishman is based on Frank Sheeran's life (Robert De Niro), a truck driver who gets involved in the Pennsylvania crime family. As he climbs the ranks to become a top hitman, he works for Jimmy Hoffa (Al Pacino), who has powerful ties to organized crime.
This list is based on the latest movies available in Netflix Austria and is subject to change with upcoming movies. With that being said, these shows range over a wide variety of genres and will surely satisfy your craving for a story that keeps you entertained and feels relatable at the same time. Some familiar faces and great acting make these all the more captivating and engaging. So, pick a movie that seems to capture your attention and sit back and enjoy!