It's impossible not to love action movies, right? Their adrenaline-pumping nature makes them thrilling and adventurous. Movies such as martial arts inspire many people to learn them. In real life, everyone wants to be a badass, and who better to motivate you to achieve that goal than those fictional characters who have unique skills that enable them to overcome threats on all fronts? Here are some of the best action movies on Hulu.
Despite their focus on live sports (and constant reminders that they have live TV), Hulu also has an impressive selection of action movies.
Now that we have your attention, here is the list of really good action movies on Hulu you can watch right now on the streaming platform:
30. Hansel & Gretel: Witch Hunters 
Director: Tommy Wirkola
Writer: Tommy Wirkola, Jacob Grimm, Wilhelm Grimm
Cast: Jeremy Renner, Gemma Arterton, Peter Stormare
IMDb Ratings: 6.1
Rotten Tomatoes Score: 17
Streaming Platform: Hulu
Hansel & Gretel: Witch Hunters is directed by Dead Snow helmer Tommy Wirkola and retells the Grimm's fairy tale as the story of two vengeful siblings determined to eradicate the demon which causes children to eat themselves. The titular brothers and sisters are played by Jeremy Renner and Gemma Arterton, wearing matching smirks.
With deadly accuracy and gory results, they use crossbows and firearms. Aside from action bursts, Wirkola's movies are filled with creepy witch designs that will have horror fans squealing. Let's ignore history, embrace lunacy, and enjoy a world where witches rule, trolls drool, and Hansel and Gretel are cruel assailants
29. Rogue
Director: M.J. Bassett
Writer: Isabel Bassett, M.J. Bassett
Cast: Megan Fox, Jessica Sutton, Philip Winchester
IMDb Ratings: 4.1
Rotten Tomatoes Score: 64
Streaming Platform: Hulu
As part of her mission, Samantha O'Hara leads a group of soldiers in Africa to free a hostage group. Despite their best efforts, O'Hara's team is stranded with local rebels pressing in on them. In addition to rebels, there are also vicious lions thrown into the mix for the team to deal with as an unexpected threat.
28. Master and Commander: The Far Side of the World
Director: Peter Weir
Writer: Brian Duffield, Matthew Robinson
Cast: Russell Crowe, Paul Bettany, Billy Boyd
IMDb Ratings: 7.4
Rotten Tomatoes Score: 85
Streaming Platform: Hulu
With this Oscar-nominated adaptation, Patrick O'Brian's celebrated Aubrey-Maturin books come to life on screen. Films set on ships are so popular, and this film combines elements from all three novels in the series.
Jack Aubrey and his crew of the HMS Surprise experience one death-defying sequence after another. Aubrey is well cared for by surgeon Stephen Maturin, a dear friend. In the middle of the Napoleonic Wars, the navy's been tasked with capturing a French ship near South America.
27. Love and Monsters
Director: Michael Matthews
Writer: Brian Duffield, Matthew Robinson
Cast: Dylan O'Brien, Jessica Henwick, Michael Rooker
IMDb Ratings: 7
Rotten Tomatoes Score: 94
Streaming Platform: Hulu
Joel Dawson finds himself stuck in a bunker after giant monsters take over the world, surrounded by romantic couples fighting monsters and alone. Only a radio chat with Aimee, his old girlfriend living about 80 miles away, gives him the energy to get him through the day.
In the process, he meets a friendly dog, a wonderful father-and-daughter duo, and scores and scores of monsters, ranging from mutant frogs to giant ants to some horrifying sand gobbling creatures.
There are some impressive creatures in this film, and the visual effects earned this movie an Oscar nomination. Yet the most stunning part is the screenplay by Brian Duffield, who gives every character its unique voice, from the lovestruck protagonist to the canine sidekick.
26. Logan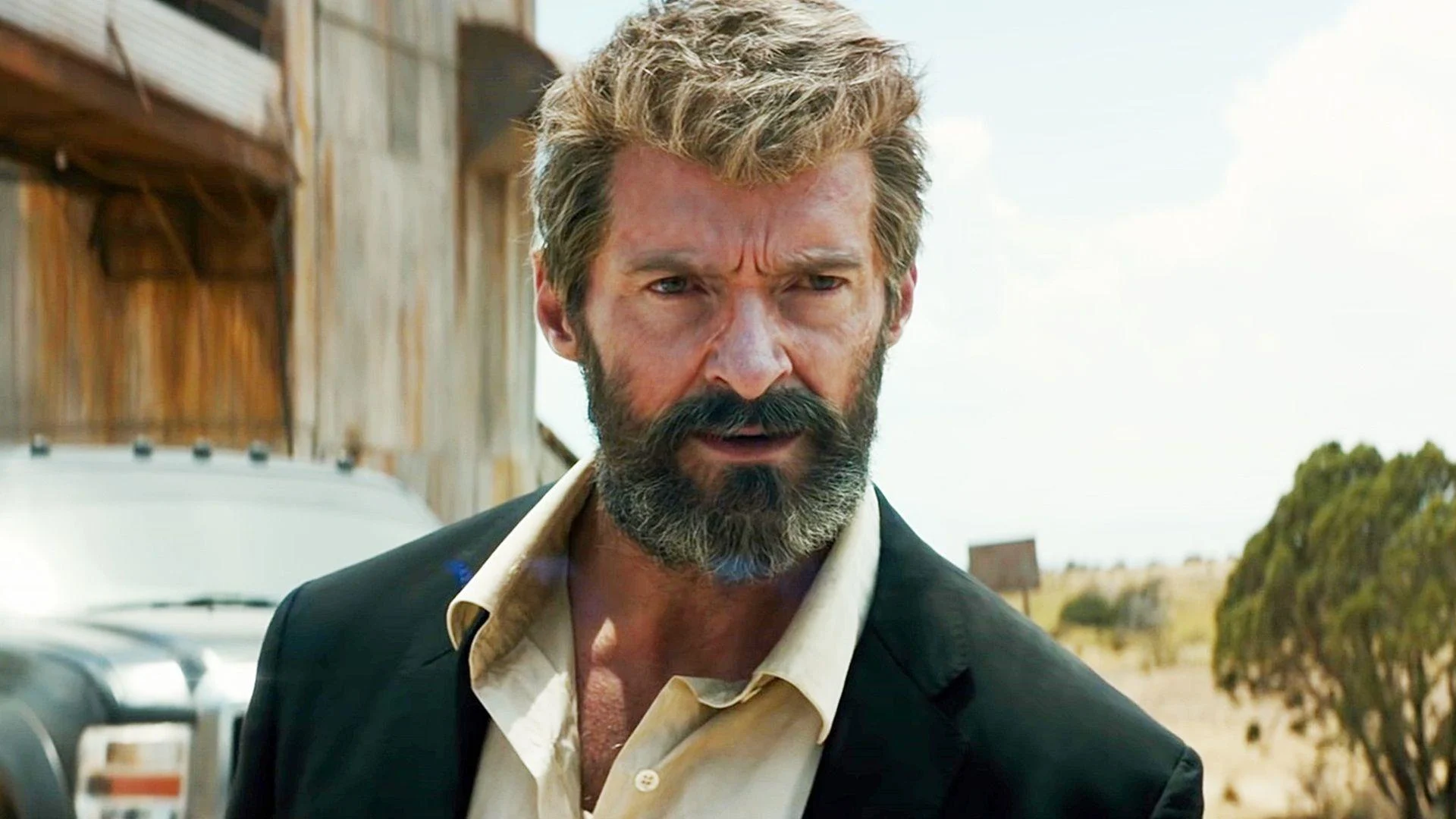 Director: James Mangold
Writer: James Mangold
Cast: Hugh Jackman, Dafne Keen, Patrick Stewart
IMDb Ratings: 8.1
Rotten Tomatoes Score: 93
Streaming Platform: Hulu
Hugh Jackman has said goodbye to his most iconic character, Logan, aka the Wolverine, nearly two decades after growing out his mustache.
Taking place in 2029, "Logan" finds the Wolverine caring for Charles Xavier as he lies ill in the desert. Those who possess mutant powers are disappearing, while mutants are slowly but surely going extinct.
Then he meets Laura, a young girl, who looks a lot like Wolverine. Logan, tired and cynical, steps up and takes Laura and Professor X on the run because some very powerful people are chasing after her.
Logan is without a doubt one of the best superhero movies ever made and one of the best X-Men movies. You'll cheer for the Wolverine while wiping away your tears after watching this fitting swan song to an iconic character.
Read More: The Best Sci-Fi Movies on Hulu That You Should Watch
25. Jack Reacher
Director: Christopher McQuarrie
Writer: Lee Child, Christopher McQuarrie
Cast: Tom Cruise, Rosamund Pike, Robert Duvall
IMDb Ratings: 7
Rotten Tomatoes Score: 63
Streaming Platform: Hulu
When a veteran is arrested for the murder of five people in a vicious sniper attack he asks for only one person: Jack Reacher. Having served in the military police, Reacher swears to prove the man's guilt.
His efforts to discover the truth lead him to a bigger secret behind the murders, and as he gets closer to the truth, he becomes a target himself. Stay for Werner Herzog's terrifying villain. Tom Cruise fights like five guys in this movie.
24. Dredd
Director: Pete Travis
Writer: John Wagner, Carlos Ezquerra, Alex Garland
Cast: Karl Urban, Olivia Thirlby, Lena Headey
IMDb Ratings: 7.1
Rotten Tomatoes Score: 79
Streaming Platform: Hulu
The movie follows the titular executioner in a violent city as he passes judgment ruthlessly based on his role in the famous comic books. However, Judge Dredd soon appears to be paired with a rookie judge with psychic abilities, and the two of them find themselves stuck in an apartment complex looking for a ruthless drug lord.
In response to the drug lord's response, the building was shut down and her goons were ordered to take the judges out. This resulted in a battle for survival as the officers climbed higher and higher up the tower. A violent little gem with some of the most gorgeous slo-mo action scenes ever filmed and a tight script by Alex Garland, "Dredd" is a great action movie.
23. Deadpool
Director: Tim Miller
Writer: Rhett Reese, Paul Wernick
Cast: Ryan Reynolds, Morena Baccarin, Karan Soni
IMDb Ratings: 8
Rotten Tomatoes Score: 85
Streaming Platform: Hulu
In 2016, by Tim Miller, Reynolds got a second chance at the character after the flop that was "X-Men Origins: Wolverine." Reynolds was born to play Deadpool. Deadpool was no longer a stoic superhero, he fought crime, and he broke the fourth wall. All of this was done with Reynolds' signature snark.
A very gruesome lab experiment leaves him mutilated, and Reynolds plays Wade Wilson. However, he now has almost instant healing powers. I don't care what you do – stabbing him, shooting him, dropping him off a building – the Merc with a Mouth is going nowhere. And that's quite handy when you're trying to get revenge on those who turned you into Freddy Krueger.
22. Deadpool 2
Director: David Leitch
Writer: Chris Borey, Eddie Borey
Cast: Ryan Reynolds, Josh Brolin, Julian Dennison
IMDb Ratings: 7.7
Rotten Tomatoes Score: 84
Streaming Platform: Hulu
In 2018, Ryan Reynolds starred in "Deadpool 2," the sequel to the smash hit of the original film. Wade Wilson, however, was depressed by the film. In any case, the film begins with the murder of Vanessa, his girlfriend, by Russian mobsters. A young mutant with a psychokinetic trait and an anger problem gives the Merc with a Mouth a reason to live.
Russell finds out that a hybrid cyborg human from the future wants him dead. Deadpool's only hope is to defend Russell against Cable's unrelenting efforts to destroy Russell for good. A hot-headed kid will form his superhero group, break out of jail, face an angry giant, and put his regenerative limbs and life on the line to get it right from the start.
It's a delight to see Reynolds trade barbs and blows with a taciturn Josh Brolin in the sequel to the superhero movie
21. Boss Level
Director: Joe Carnahan
Writer: Chris Borey, Eddie Borey
Cast: Frank Grillo, Mel Gibson, Naomi Watts
IMDb Ratings: 6.8
Rotten Tomatoes Score: 74
Streaming Platform: Hulu
An excellent Hulu original, "Boss Level" depicts the days leading up to a special forces agent's death. During this time, he uncovers secrets about his death, and he turns to a powerful colonel for help in finding information about his death.
During the time loop, assassins are trying to prevent the agent from learning too much, so he is doing whatever he can to protect his family and himself. "Boss Level" is the flick for you if you want to see "Groundhog Day" with a lot of action and is one of the best action movies.
Read More: The Best Romance Movies on Hulu To Watch Right Now
20. Black Rain
Director: Ridley Scott
Writer: Craig Bolotin, Warren Lewis
Cast: Michael Douglas, Andy Garcia, Ken Takakura
IMDb Ratings: 6.6
Rotten Tomatoes Score: 55
Streaming Platform: Hulu
"Black Rain" is a gritty, dark police thriller directed by Riley Scott. Michael Douglas and Andy Garcia play NYPD cops who witness a murder and arrest the suspect before falling into a Yakuza trap. Their man escapes after they bring him back to Japan for a murder trial, forcing them to deal with an unfamiliar and hostile environment as it gets pretty intense in unexpected ways.
19. Assassination Nation
Director: Sam Levinson
Writer: Sam Levinson
Cast: Odessa Young, Suki Waterhouse, Joel McHale, Abra
IMDb Ratings: 6
Rotten Tomatoes Score: 74
Streaming Platform: Hulu
"Assassination Nation" showcases a dark comedy about four high school students who are a little too attached to their phones and social media accounts. The problem isn't just with those who rely too heavily on their devices.
Hackers post all the emails, texts, and search histories of local citizens for the world to see. As secrets are revealed, neighbors, friends, and classmates turn against each other and begin to fight. The four girls struggle to survive after an armed mob appears in the town and blames one of them for the hack.
Meanwhile, you'll also be treated to a display of absolutely crazy violence while you're trying to find out who the real hacker is.
18. Hotel Mumbai
Director: Anthony Maras
Writer: Neal Purvis, Robert Wade, John Logan
Cast: Armie Hammer, Dev Patel, Nazanin Boniadi
IMDb Ratings: 7.6
Rotten Tomatoes Score: 76
Streaming Platform: Hulu
More than 170 people were killed when a Pakistani-based terrorist group attacked several locations in Mumbai in November 2008. Those who work together at the Taj Hotel in Mumbai work together to protect themselves during a time when the odds are stacked against them, as the film "Hotel Mumbai" tells the story of that fateful day.
A bloody and harrowing Indian thriller that will leave you reeling after the credits roll, this thriller shows you what happened during that fateful siege in India. This is one of the best movies on Hulu.
17. Skyfall
Director: Sam Mendes
Writer: Neal Purvis, Robert Wade, John Logan
Cast: Daniel Craig, Javier Bardem, Judi Dench
IMDb Ratings: 7.8
Rotten Tomatoes Score: 92
Streaming Platform: Hulu
Daniel Craig has been praised for his performance in the third film of his run as 007 in James Bond for years. M, who is the boss of James Bond, is being targeted by a psychotic former MI agent in "Skyfall". If he is going to protect M from one of his most bloodthirsty adversaries, as there are high stakes, our dapper super-spy must travel from Shanghai to the Scottish Highlands.
"Skyfall" stands out from other Bond films thanks to features such as Adele's great theme song, Javier Bardem's chilling performance, as well as a return to classic Bond tropes (the Aston Martin, the gadgets). Obviously, with Daniel, it is one of the best action movies.
16. Star Trek Beyond
Director: Justin Lin
Writer: Simon Pegg, Doug Jung, Gene Roddenberry
Cast: Chris Pine, Zachary Quinto, Karl Urban
IMDb Ratings: 7
Rotten Tomatoes Score: 86
Streaming Platform: Hulu
On the outskirts of Federation space, the USS Enterprise is ambushed by unknown aliens during the middle of a five-year mission. After that, James Kirk and his crew are stranded on an uncharted planet and have to engage in battle with its inhabitants.
Kirk's new ally is an alien, resulting in a highly entertaining "Trek" movie (with Idris Elba in some extraterrestrial makeup). The film, Star Trek Beyond is worth checking out if you're a fan of the Beastie Boys and is amazing science fiction.
15. The Warriors 
Director: Walter Hill
Writer: Sol Yurick, David Shaber, Walter Hill
Cast: Michael Beck, James Remar, Dorsey Wright
IMDb Ratings: 7.6
Rotten Tomatoes Score: 87
Streaming Platform: Hulu
From 1979 comes this grungy action-thriller that imagines New York City as a territory that is invaded by gangs. Among those are Lizzies, Orphans, Boppers, Rogues, Electric Eliminators, Baseball Furies, and many others.
The Warriors, a scrappy Coney Island crew that's been framed, are in the sights after a summit turned assassination in the Bronx. On every nook and cranny, police and criminals are lurking, and it's a 27-mile race to safety. Although the gangland in Walter Hill's hit action film is scratching at Escape From New York extreme, it has an authentic tone like no other.
We feel like the night from hell is rolling out in front of us and will happen at any moment, making all chase scenes and brawls all the more thrilling.
14. The Raid 2
Director: Gareth Evans
Writer: Gareth Evans
Cast: Iko Uwais, Yayan Ruhian, Arifin Putra
IMDb Ratings: 7.9
Rotten Tomatoes Score: 82
Streaming Platform: Hulu
Undercover police officer Rama is sent to expose the corruption of the police with Jakarta's crime families in this film.
Stunts that defy the laws of physics are present in this film, with incredible action choreography. This is an action-packed ride from beginning to end.
13. The Nice Guys
Director: Shane Black
Writer: Shane Black, Anthony Bagarozzi
Cast: Russell Crowe, Ryan Gosling, Angourie Rice
IMDb Ratings: 7.4
Rotten Tomatoes Score: 94
Streaming Platform: Hulu
Shane Black got his start in Hollywood by writing the seminal buddy-cop comedy Lethal Weapon before he directed daring action movies like Kiss Kiss Bang Bang and Iron Man 3. As a mismatched duo determined to solve a twisted mystery, Ryan Gosling and Russell Crowe star in this 2016 action-comedy.
In this film Holland March (Gosling) is a jaded private investigator in 1970s Los Angeles with more bruises than a bank teller. A rough enforcer, Jackson Healy (Crowe) loves to rescue women in trouble. Because of their differences, they will work together to find the missing girl.
They encounter wild turns, explosions, sultry bombshells, and mayhem in every direction as well as explosive laughter in the show, The Nice Guys.
12. Pain & Gain
Director: Michael Bay
Writer: Christopher Markus, Stephen McFeely, Pete Collins
Cast: Mark Wahlberg, Dwayne Johnson, Anthony Mackie
IMDb Ratings: 6.4
Rotten Tomatoes Score: 50
Streaming Platform: Hulu
The film tells the story of the Sun Gym gang from Miami in the mid-1990s. They were a group of ex-cons who had been convicted for kidnapping, extortion, torture, and murder.
Ed Harris saddles up as the detective to track down the surly sandwich tycoon, while Tony Shalhoub plays their target. Together, these unlikely collaborators create a story that barks with laughter.
Although Bay's action thriller is filled with dark comedy, chase scenes, violence, and mayhem, a critique of American ambition can be found.
11. Armageddon
Director: Michael Bay
Writer: Jonathan Hensleigh, J.J. Abrams, Tony Gilroy
Cast: Bruce Willis, Liv Tyler, Ben Affleck
IMDb Ratings: 6.7
Rotten Tomatoes Score: 38
Streaming Platform: Hulu
The movie 'Armageddon' is about N.A.S.A. bringing together a team of deep core drillers to find out that an asteroid is hurtling towards the Earth in less than a month. Michael Bay directed his first notable film in 'Armageddon,' and surprisingly, it turns out to be a really good flick.
This movie depicts a giant asteroid soaring through space at breakneck speed on its way to collide with Earth. If it hits, civilization may be destroyed. In an unexpected plan to save the world, NASA sends astronauts into space, lands on a rock, drills a nuclear bomb into its surface, and blows it up. It's a perilous situation, and the results are spectacular.
Read More: The Best Family Movies on Amazon Prime To Watch Tonight
10. The Hunger Games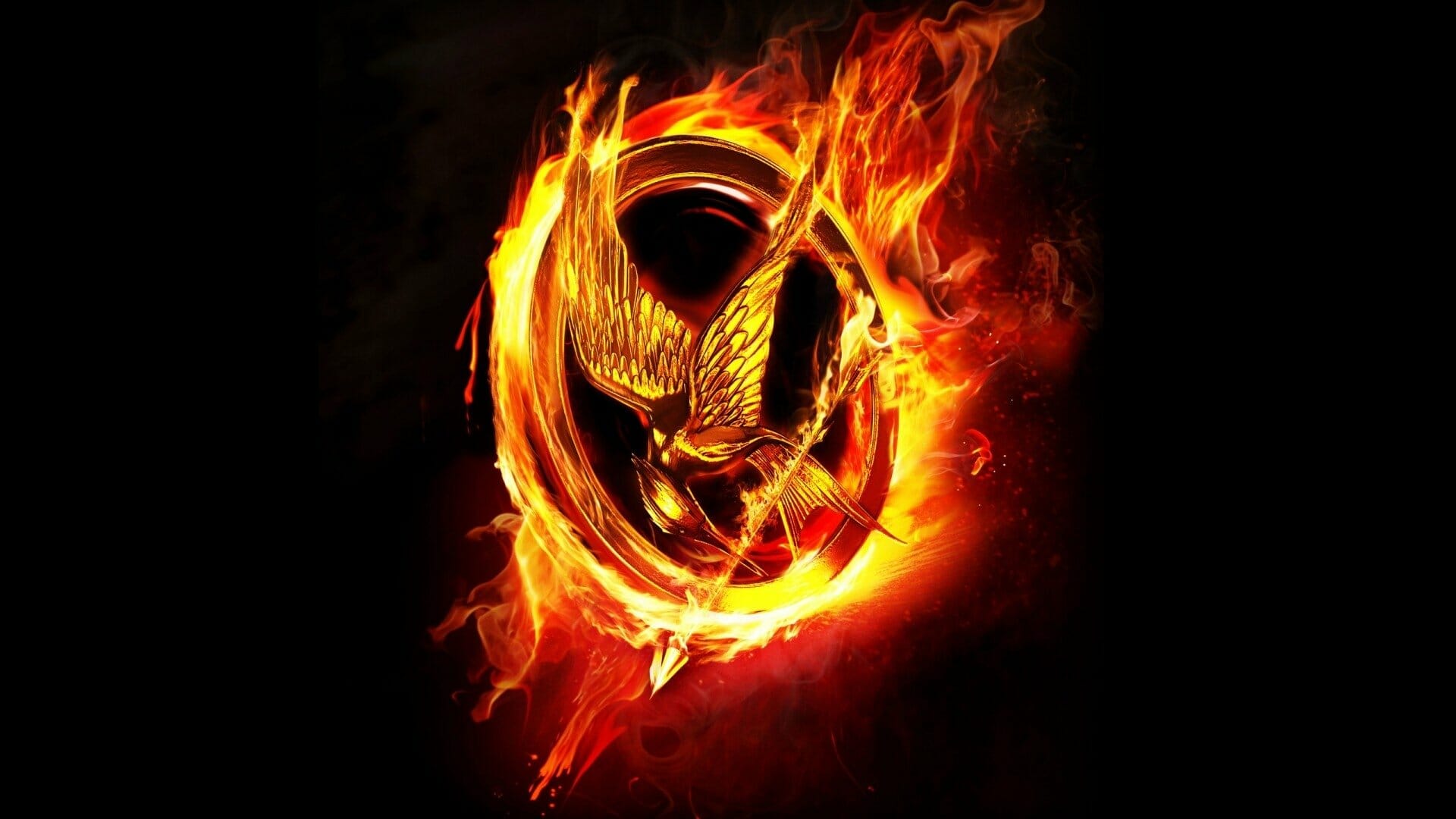 Director: Gary Ross
Writer: Gary Ross, Suzanne Collins, Billy Ray
Cast: Jennifer Lawrence, Josh Hutcherson, Liam Hemsworth
IMDb Ratings: 7.2
Rotten Tomatoes Score: 84
Streaming Platform: Hulu
The Hunger Games franchise began when the first film was released in 2012 and was directed by Gary Ross, based on Suzanne Collins' bestselling dystopian/ science fiction novels. Jennifer Lawrence plays Katniss Everdeen, an archer with hunting skills whose poverty keeps her from growing up. When the tyrannical Capitol demands children take part in a deathmatch or die trying, the arrows they fire find new targets. The title character Katniss Everdeen is thrust into a dazzling world of glamor, fame, and excess, which leads to the titular, televised, and terrible Games.
In her quest to change the world, she will win over allies and enemies, wow audiences and judges with her indomitable spirit, and give hope to a people oppressed by a cavalier, cruel ruling class for so long. Despite violence against children being at the center of this concept, the PG-13 rated action film keeps blood to a minimum. As a result, the movie can appeal to a wide range of audiences. Now that the entire series of Hunger Games movies are available to stream, with the fourth film being the last one, you can watch the movies in order.
9. The Hunted
Director: William Friedkin
Writer: David Griffiths, Peter Griffiths, Art Monterastelli
Cast: Tommy Lee Jones, Benicio Del Toro, Connie Nielsen
IMDb Ratings: 6
Rotten Tomatoes Score: 29
Streaming Platform: Hulu
One-on-one chase movies are more and more in vogue these days. A character pursues another man more or less nonstop throughout the entire movie, loosely based like "The Fugitive," which again starred Tommy Lee Jones.
The two main characters are locked in a physical duel, not an arm's-length chase. Jones plays L.T. Bonham, a military-civilian employed by the U.S. Armed Forces and trained in stalking, tracking, hunting, and killing. He teaches his men how to forge knives from scrap metal and make weapons out of rock shards. It is one of the best action movies on Hulu.
8. Universal Soldier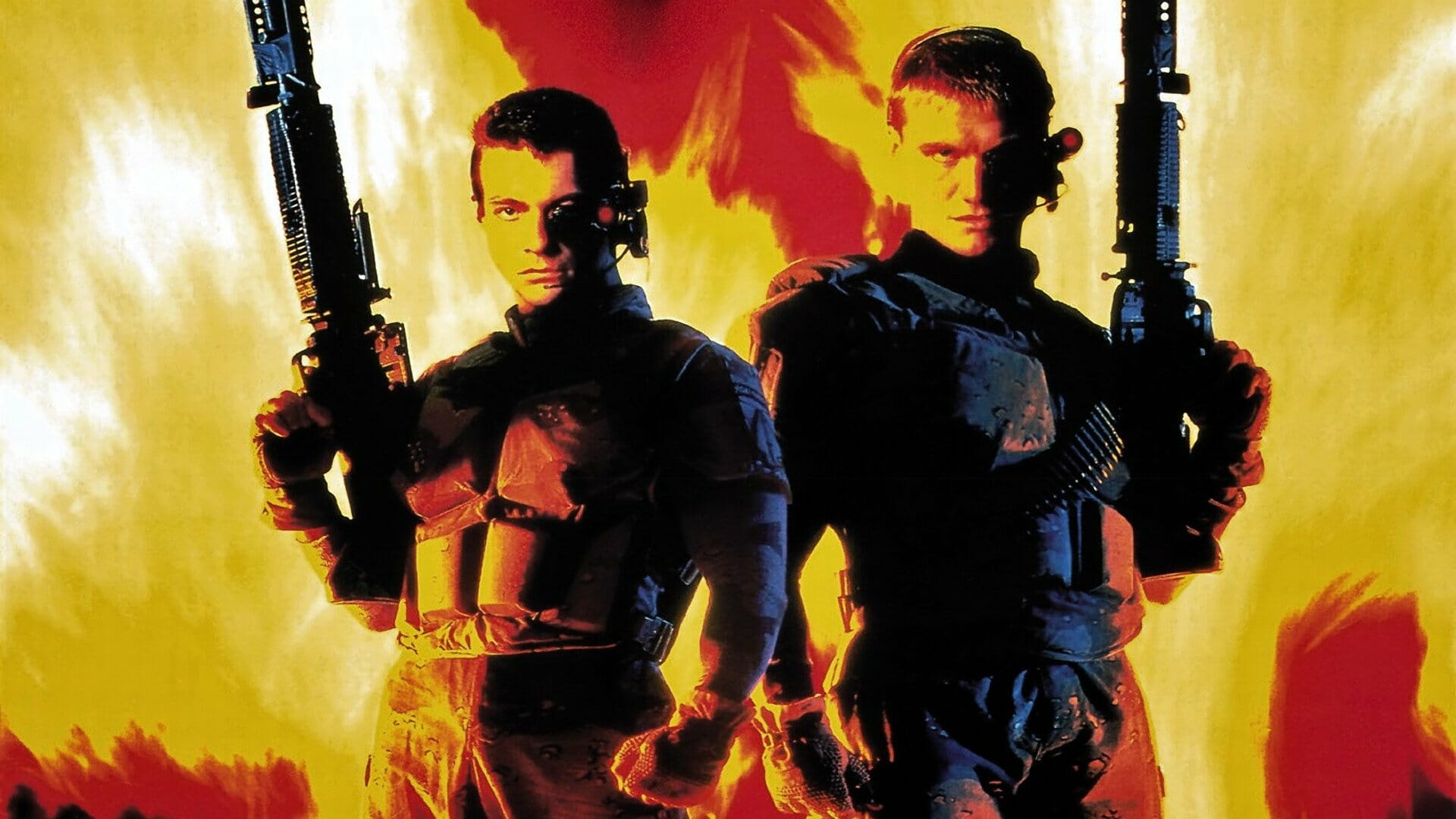 Director: Roland Emmerich
Writer: Richard Rothstein, Christopher Leitch, Dean Devlin
Cast: Jean-Claude Van Damme, Dolph Lundgren, Ally Walker
IMDb Ratings: 6.1
Rotten Tomatoes Score: –
Streaming Platform: Hulu
A government military experiment goes awry in this 1992 film. In the Vietnam War, soldiers who died were revived and put into missions where they would fight terrorists like directed zombies. Unfortunately, one of these soldiers, played by Jean Claude Van Damme, starts to remember his past life.
He escapes with a TV reporter, and the Universal Soldiers go after him. Soon another zombie soldier will remember his past life, one played by Dolph Lundgren. One of the most exciting action films on this streaming service.
7. RoboCop
Director: Paul Verhoeven
Writer: Joshua Zetumer, Edward Neumeier, Michael Miner
Cast: Joel Kinnaman, Gary Oldman, Michael Keaton
IMDb Ratings: 7.6
Rotten Tomatoes Score: 90
Streaming Platform: Hulu
The movie is still considered one of the best sci-fi action movies of all time. In addition to the idea of a cyborg police officer going after the bad guys in Detroit, the film deals with the theme of regaining humanity after a tragic attack. The satire on corporate and media dominance is still relevant even in 2021. Hulu viewers will enjoy this action flick.
6. 13 Assassins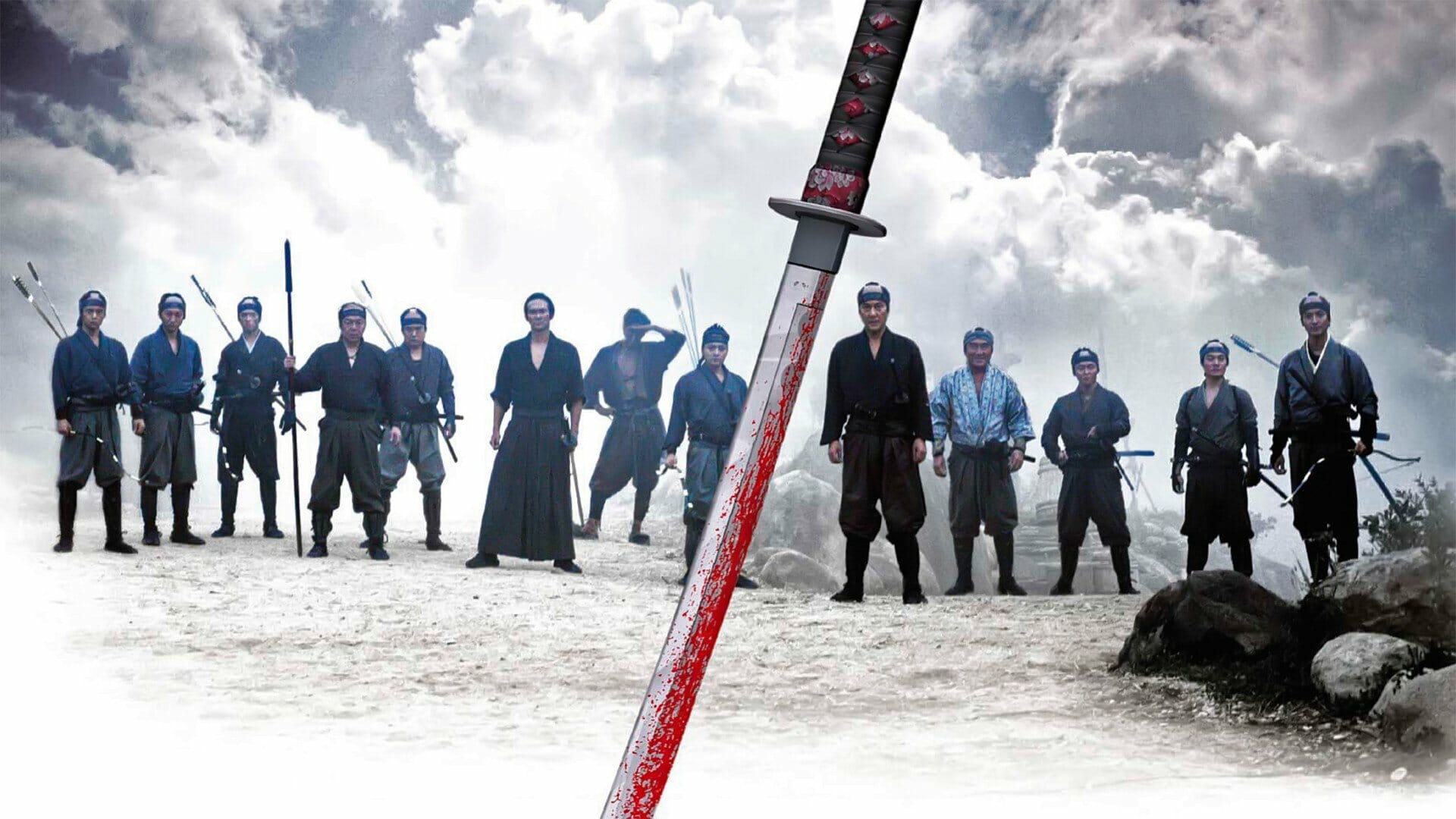 Director: Takashi Miike
Writer: Kaneo Ikegami, Shoichirou Ikemiya, Daisuke Tengan
Cast: Kôji Yakusho, Takayuki Yamada, Yûsuke Iseya
IMDb Ratings: 7.5
Rotten Tomatoes Score: 95
Streaming Platform: Hulu
If you're into action movies, there are fewer things to consider. In '13 Assassins', the remake of a 1963 classic is loosely based on true events and unlike the original, is based on a remake. The overall plot has remained unchanged, but there have been some dramatic additions. There is nothing good about Lord Naritsugu.
In any case, he is oppressing his people, not serving them. A government official decides to stop him even though most turn a blind eye to his actions. To accomplish this, he hires an assassination team made up primarily of samurai and is an example of a perfect samurai cinema. Make sure you watch one of the best action movies that Hulu has to offer.
5. The Villainess
Director: Jeong Byeong-Gil
Writer: Byeong-sik Jung, Byung-gil Jung
Cast: Kim Ok-bin, Shin Ha-kyun, Sung Jun
IMDb Ratings: 6.6
Rotten Tomatoes Score: 83
Streaming Platform: Hulu
If you like action movies, Korean films are for you. The series has everything dark and adventurous here, from car chases to gunfights to martial arts to deadly assassins who can strangle you. One of these stories is 'The Villainess.' This high-tech center is centered around a woman who was trained to be an assassin.
Training started when she was a child. Nonetheless, living with all that blood on your hands is only possible for a limited time. It's her last kill, so she goes on a mission to make sure she won't have to do it again. She kills more and more people.
4. Predator
Director: John McTiernan
Writer: Jim Thomas, John Thomas
Cast: Arnold Schwarzenegger, Carl Weathers, Kevin Peter Hall
IMDb Ratings: 7.8
Rotten Tomatoes Score: 81
Streaming Platform: Hulu
It is weird how the Predator franchise works. First, there's the classic original – an influential piece of sci-fi.
Dutch and his men are being tracked by someone, and they are being eliminated one by one. The film is about some sort of "thing" — in particular, a mutant alien that, as per the trailer, "kills for pleasure, as well as hunts for sport." The movie will remind you of Arnold Schwarzenegger and his Bullets and Biceps movies from the 1980s.
It's a dry run for his cat-and-mouse action movie Die Hard only with extraterrestrials and a lot more explosives. As Arnold Schwarzenegger learns to catch predators by thinking like them – and using mud to cover himself – the final act feels like a mini action flick tucked inside a larger one. This one has some great action sequences. Make sure you watch this one on Hulu.
3. Ong-Bak
Director: Prachya Pinkaew
Writer: Panna Rittikrai, Prachya Pinkaew, Suphachai Sittiaumponpan
Cast: Tony Jaa, Petchtai Wongkamlao, Pumwaree Yodkamol
IMDb Ratings: 7.2
Rotten Tomatoes Score: –
Streaming Platform: Hulu
If you want to watch a martial arts film, you should pick this one. 'Ong-Bak' is a Thai thriller in which Tony Jaa plays a Muay Thai warrior who is given a mission that is both personal and crucial to the entire village.
A Buddha statue named Ong-Bak has been found in his village. The villagers consider it to be sacred. The head of the statue is decapitated one day by a group of thieves. As a result, everyone's feelings are hurt and Ting returns home to bring it back home.
2. The Dark Knight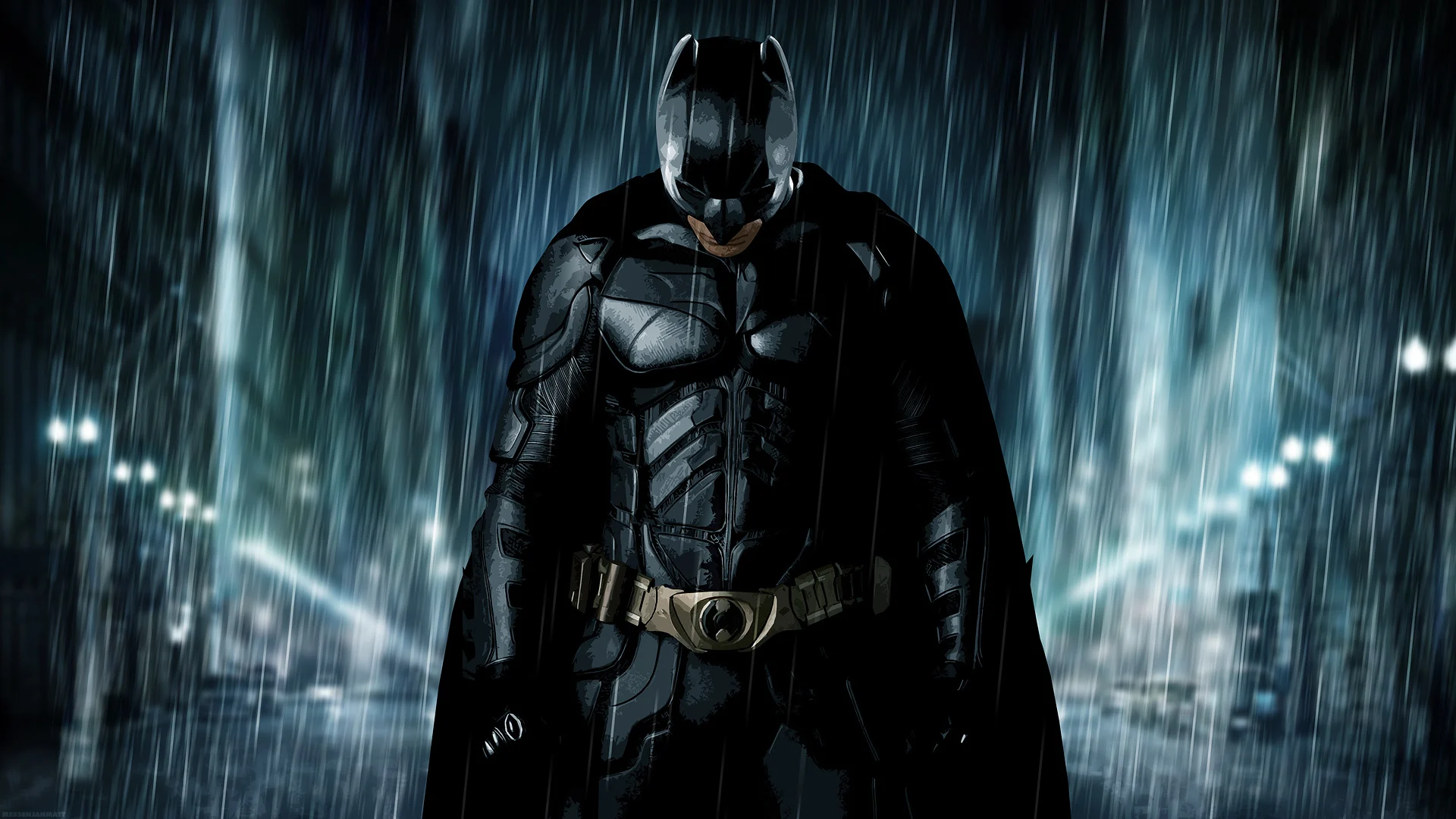 Director: Christopher Nolan
Writer: Jonathan Nolan, Christopher Nolan, David S. Goyer
Cast: Christian Bale, Heath Ledger, Aaron Eckhart
IMDb Ratings: 9.1
Rotten Tomatoes Score: 94
Streaming Platform: Hulu
Among all the films on this list, this is the one you should pick. The Dark Knight, one of the most iconic films of all time, is packed with action and adventure with a performance by actor Christian Bale that few people will ever forget. Most people consider this film to be one of their favorites, and there are many good reasons for it. This trilogy is still available on Hulu if you haven't seen it yet. If you have not yet seen 'Batman Begins', you can watch it on Hulu, then we recommend you do so first.
1. Run
Director: Aneesh Chaganty
Writer: Aneesh Chaganty, Sev Ohanian
Cast: Sarah Paulson, Kiera Allen, Sara Sohn
IMDb Ratings: 6.7
Rotten Tomatoes Score: 88
Streaming Platform: Hulu
Hulu has reportedly streamed this film more than any other original. Something is captivating about a good thriller, and Run is no exception. As a young woman whose whole life has been spent being told that she is ill, Kiera Allen makes an outstanding impression as a young woman who realizes that she may be hiding a terrible secret from her mother (Sarah Paulson). Make sure you watch this masterpiece. Though it is not based on any true story the acting makes you feel the opposite.
Read More: The Best Movies on Hulu To Watch Right Now