Anime is unique as it tries to give the viewers a new perspective regarding the world. In addition, they try to include every social group and rarely are offensive and are the best way to trap someone and so here down below, we have the best anime traps of all time ranked.
"Trap" is a rude term to describe people who are different and don't follow gender stereotypes. This word has been used here because it is a well-known term among manga readers, anime fans, and viewers.
Anime traps are often seen in romance, fantasy, school, or comedy anime series. But, they are also free to appear where the writer or author wishes them to appear. They are also main characters and not just the side characters. Trap characters look like the opposite sex but are not. They do cross-dressing.
For those who don't know what reverse anime traps are, it refers to a feminine character that acts like a masculine one. These are the female counterparts of anime traps, which is why they are called reverse traps.
Here is the list of best anime trap characters. The most significant anime trap anime characters have been included in this list.
20. Pico
Pico is an attractive young boy with blond hair. He can trick anyone into thinking that he is a girl with the help of his feminine features. He takes advantage of this fact and can often be spotted borrowing clothes from Tomatsu, one of the show's main characters. Pico pretends to be a girl, and he fools newcomers and anime fans, who later realize that he is a boy, not a girl.
Pico is an anime trap and works as a part-time helper at his grandfather's bar. This was the first time he started cross-dressing. Once he got ignored by Tamotsu, he felt evil. This led him to trim his long hair and leave his house.
Later on, he formed a relationship with Chico, a male. This is also a Yaoi anime. Pico is a great anime trap with long hair. He also has big green eyes and likes skinny dipping. This anime is audience-specific and is directed toward the ones that like the Shotacon genre.
19. Hime Arikawa
How would one feel if forced to cross-dress whenever they go to school? This can pretty much answer the situation Hime Arikawa from Himegoto is in.
His parents took considerable debts in his name, and now he has no way to pay those off. So, what can he do? The student council agreed to pay his debts, but that's not all.
He is forced to attend school as a girl and has to become their servant. He often questions his masculinity as he has feminine features. Even though he started cross-dressing because of his helplessness, in the beginning, he began to like being a girl and enjoyed it. He has radiant blue eyes, which are very attractive.
18. Kikuchi Makoto
Kikuchi Makoto is one of the main characters in 'The iDOLM@ASTER.' and is a famous pop star. She is a girl but uses her boyish looks to attract many girl fans. Kikuchi is not a cross-dresser or trans person but uses her opposite gender characters to achieve her goals. Deep down, she is feminine.
Kikuchi Makoto is a master sportsman; his looks gain a lot of attention and cause jealousy. He has more female fans as compared to male fans.
He lives with his father and plans to start his own business. This business was a dead end as I had to fulfill other responsibilities. He is not satisfied and dreams of a better future.
17. Shidou Mariya
Shidou Mariya is the deuteragonist of the anime Maria Holic. This means that she is the second main character of the anime series—he and his sibling dress as female.
His sibling goes as his proxy. This is a secret and temporary arrangement between them. Mariya has a crush on a classmate, Kanako.
He adores and respects his grandmother a lot. The feminine characteristics of Mariya attract many people, and because of this, he gets bullied. Overall, he is a sadistic character but, in general, is caring and kind. He tries to hide his real life as he roams dressed as a female.
16. Kuranosuke Koibuchi
Anime- Princess Jellyfish
Kuranosuke Koibuchi is a cross-dressing character seen in Princess Jellyfish. He belongs to a wealthy family with a political background but doesn't like politics.
Instead, he is much more interested in fashion. He wants to dress as a girl and believes every woman can be pretty. His pen name is Kurako, and he cross-dresses to hide his character.
He wants to search for his long-lost mother. Many things stand in his way, like people around him. They bully him for dressing differently. He likes the makeup of women and comes as a confident fashionista. Overall, he is a great friend and a fan of some models.
The first time I saw this character, I was mesmerized by its beauty. Just look at him; he is boiling, which is why most people love anime traps.
15. Kazuto Kirigaya
In the second season of Sword Art Online, the anime trap characters card helped the anime series a lot. Kazuto, or Kirito, is the protagonist of the series Sword Art Online.
Kirito is a feminine character with a long black coat over a white blouse paired with warrior pants. Kirito lies to Sinon and claims that he is a girl. His long hair makes that lie believable. When Sinon realizes he has been lied to, Kirito gets the slap he deserves well.
14. Saika Totsuka
Saika studies at Sobu High School and is a sports lover who loves playing tennis in his free time. He becomes the captain of a tennis club and inspires his teammates to perform their best. Generally, he looks feminine, but, at times, his masculine side also shows up.
He is short and has long hair that occasionally covers up his face. His grey hair is what made him famous among his friends. He also has large bubbling eyes. Also, Saika stands out because of his light skin tone. His kind and soft attitude are also what made him famous.
Saika Totsuka is a boy who tries his best to act as manly as possible, but his female appearance and nature confuse the protagonist of this anime. He often thinks that Saika is a girl, and this error frequently happens in the series. As a result, Saika makes people believe that he is a girl.
Saika is a famous trap in the Oregairu series and frequently appears in the initial seasons. Hachiman, the main character of the anime series, feels so lost that he realizes that Totsuka is a boy. Hachiman is not a relevant part of the series and was included in the comedy aspect.
13. Jun Watarase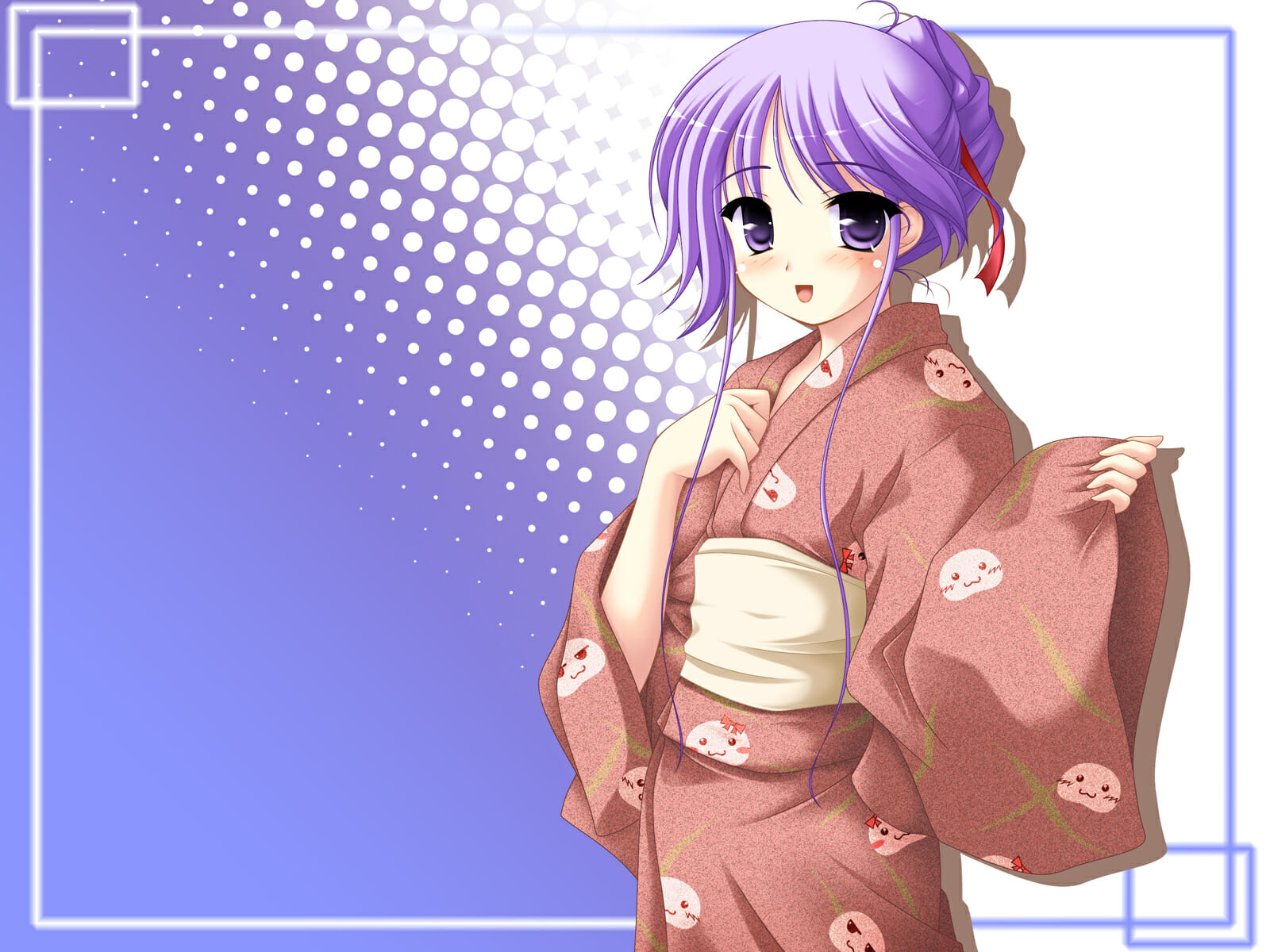 Jun is a young man with a captivating appearance. His looks force one to think about him having a feminine body. He sports long, violet hair, joined with his two violet eyes. His female school uniform also suits him very well.
The standard uniform includes a middle class, a peach color top, and a bow. The skirt is light earthy colored. Then, some stockings come in light and dark shades of red. Just like the young ladies, Jun can be seen wearing both tones exchangeable.
12. Ritsu Sohma
Ritsu Sohma is a timid boy with long brown hair and gets nervous quickly and apologizes multiple times, even if it is not him who is at fault.
Sohma claims that by wearing the female attire, he can calm down. He cross-dresses because of the mental stress he undergoes. As he has average-built and fair-skinned, it becomes easy for him to dress as the opposite gender.
However, he gradually overcame his nervousness and started dressing as a man. In the series, Ritsu Sohma can be seen as a kimono-clad character.
With just a single glance, no one will be able to find out that he is a male, and he is also popular because of his hairstyle, which resembles closely to a female.
He has long peach-colored hair which falls below his shoulders. A tuft of hair also covers his forehead. He likes to use a green ribbon to tie his hair into a ponytail.
11. Ruka Urushibara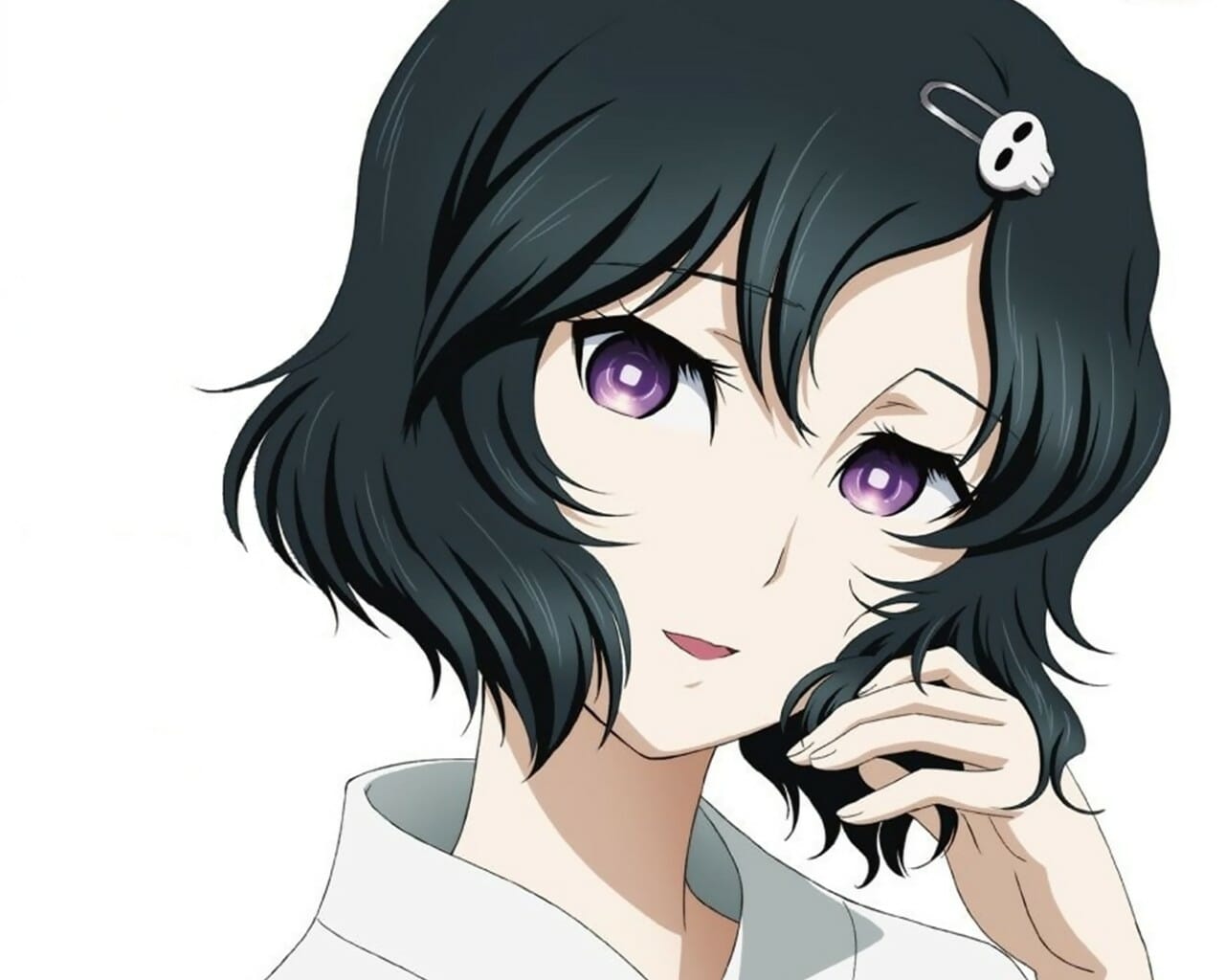 Anime- Steins; Gate (2011)
Ruka Urushibara: Steins Gate anime trap character is a boy with a fragile and slender appearance. He looks more like a girl and likes his feminine appearance. He wears clothes worn by females and also has a crush on Okabe Rintaro, the protagonist of Steins; Gate.
Ruka Urushibara's character is so deceiving that Kurisu Makise could barely even close her mouth when told that Ruka is a boy.
Ruka was forced to cross-dress by his friend, and that female friend is Mayuri Shiina. He sports long hair and also wears a kimono. He has femineity all over and emotionally is more of a female than a male.
Ruka is very sensitive and often gets bullied by other males. He cries a lot, and despite dressing as a girl, he likes to call himself Boku. This is a male reference that one uses to address oneself. This means that Ruka wishes to go around like a male.
There was an emotional episode where Rintaro needed to travel and go back in time to save Mayuri.
However, this also meant that Ruka would again become a male if this were done. She agrees with this on one condition that she will get to go on a date with him.
The date didn't go well, but later on, Rintaro was told by Ruka that she would love him even if he would no longer a male.
10. Haku
Haku is one of the characters in the Naruto anime series, which was present only in a few episodes but still left its mark on the audience. Haku is among the most old-school traps that the anime industry introduced. He is handsome and looks more like the opposite gender, a thing that most anime traps fail to do.
He has the Ice Release Kekkei Genkai, which he inherited from his mother. When his father learned about this, his mother was killed by a mob. Through the abilities possessed by Haku, he was able to save himself by killing everyone.
Haku had a feminine appearance and often received compliments from Naruto, who said he was way prettier than Sakura. Unfortunately, after a tough battle with Team 7, Haku was fatally injured and soon passed away.
9. Titus Alexius
Titus Alexius is the influential Magi of Reim. Before becoming that, he was a magician and interned under the previous Magi. His looks are almost similar to the last Mag of Reim. He is shorter than the standard male height and has a light complexion.
Titus has a high-pitched feminine voice. Aladdin mistook him for a girl. It might be because of his feminine voice, looks, and very little masculinity.
8. Felix Argyle
Anime- Re: Zero – Starting Life in Another World
Felix Argyle is a supporting character in the fantasy, dark, and thriller anime Re: Zero – Starting Life in Another World. He has flax-shaded hair and yellow slit eyes. He can often be spotted wearing blue tights, a blue dress, dark leggings, blue shoes, a strip, white arm covers, and a blue scarf on his correct arm.
As the name suggests, Felix is a human-cat hybrid and looks feminine. He has feline-like extremities because he has Demi0Human blood, and his folks abused him. All this makes him sad.
He is often spotted wearing white and blue stripes, a blessing from Crusch. Felix wears them regardless of what he is wearing.
It is hard to believe that he is a boy as he cross-dresses. Felix often clarifies that there is a man inside his soul or mind. Usually, he uses the third person to refer to himself. The anime series is about Subaru, a boy transported to another world where he encounters a beautiful girl, Stella.
On that same day, they are murdered. Subaru wakes up and finds that he has been trapped in a repetitive loop where if he dies, he has to start his day again by returning to the same point.
7. Hideyoshi Kinoshita
Anime- Baka to Test to Shoukanjuu
The comedy romance anime 'Baka to Test to Shoukanjuu' is about an academy segregating its students based on their grades. The students who score higher rates get to sit in a well-furnished class. On the other hand, those with low degrees have to sit in a class with an inferior arrangement.
Akishisa Yoshii, the protagonist of this series, seeks to prove the worth of his class. Hideyoshi Kinoshita- Baka to Test to Shoukanjuu's main character is a boy who looks like a cute girl as he cross-dresses.
People often don't remember that he is a boy, so a lot of confusion surrounds his name. The bathroom photos of Hideyoshi are in high demand and sell more than Akihisa.
He wants others to treat him like a man but also likes this side of his. He has a sister who looks like him. They belong to the same school and study together. Kinoshita often takes inspiration from her to look more feminine.
He has a great mind and hence quickly falls into trouble. Hideyoshi Kinoshita is often praised by his grandfather, who says he possesses unbelievable beauty. He faces much pressure from his classmates but doesn't accept his defeat.
Hideyoshi wears the male uniform in his school and even gets nominated in a competition. The competition was "Guy who looks good in a girl's outfit." Hideyoshi was a strong candidate in this competition but dropped out after he saw unfair practices being followed.
6. Yuu Kashima
Yuu Kashima is just like Seishirou from Nisekoi. She looks like a pretty boy and is different from the typical females. Yuu has short hair, is tall and thin, and girls often treat her as their knight in shining armor. She gets treated this way because people constantly get reminded of a prince after seeing her.
Yuu Kashima is an anime character and a reverse trap famous among girls. She is just like a royal prince in the eyes of her classmates.
She also has a secret feminine side which comes from her senpai. Yuu Kashima is in love with a boy, Hori, who is in the same Drama club.
5. Aoi Hyoudou
Anime- Kaichou wa Maid-sama!
Kaichou wa Maid-sama! is an entertaining romantic comedy, and those who are fans of the rom-com genre and haven't watched it yet should check out this anime. Aoi Hyoudou has purple hair and a girlish figure.
Aoi Hyoudou works in the maid café of Maid Sama. And is seen working alongside the MC, Misaki Ayuzawa, and other supporting characters. Aoi is a character who loves being noticed, and attention is essential to him. He knows very well how to make himself the center of it. He likes fluffy and cute things.
Aoi Hyoudou possesses feminine facial features. In Aoi-chan (the famous net idol), he is seen wearing a curly blonde wig and his aunt's old dress.
He does so to change his appearance and look like a girl. Aoi has a short temper and doesn't politely deal with his feelings. He also enjoys the attention he gets as a female and likes to play with the feelings of other men.
4. Kino
Anime- Kino no Tabi: The Beautiful World
Kino no Tabi: The Beautiful World is among the best anime, and anime fans will agree. This is a beautiful anime about a girl named Kino in her teenage years. She is a markswoman and travels on her talking motorcycle. She has called the bike Hermes.
Kino possesses androgynous features, and one will quickly get confused about her gender after looking at her. She looked like a boy with a relaxed attitude and spiky hair.
She is handy with guns and habitually carries two large-caliber pistols. Kino possesses other weapons also and keeps on traveling. However, she doesn't stay in the same place for over three days.
3. Nagisa
Anime- Assassination Classroom
Nagisa does not fall under full-fledged anime traps. He was forced to dress as a girl due to particular circumstances. However, this doesn't mean he couldn't carry or rock the female outfit.
Nagisa's mother was obsessed with having a girl child. So, after she gave birth to him, he was forced to dress like a girl and grow long hair. As a result, we can say that he had an unhappy childhood.
Shiota Nagisa has a calm attitude, and he is a high school student. Still, he is a skilled assassin ready to murder and target anyone. He is the main character of this anime and is a little boy who looks very weak. However, Nagisa is a determined boy and can be seen scheming sometimes.
He is determined and observant. Nagisa gets his feminine appeal because of his blue-colored hair, which he ties in a ponytail or makes into bangs or tufts.
2. Neferpitou
Neferpitou looks like a Neko girl and is a chimera ant. He is like a humanoid feline with wavy white hair. His body is covered with white and yellow hide, and he has ruby-red eyes.
He has hands more prominent than an average human's hand. His garments are a blue jacket with sleeve buttons and yellow fastens.
He has a playful and cheerful personality but also a sadistic side. Just killing his enemies is not satisfactory enough for him. He even likes to play with their bodies and makes them his puppet.
Neferpitou is faithful to the King and can even sacrifice his life for him. Being one of the three individuals from the Royal Guard, he is the most impressive Chimera Ant to live.
When Gon overpowers him, an entirely new side to his character is seen. Then, he was seen as becoming an overprotective mother who could go to any lengths to protect Komugi.
1. Astolfo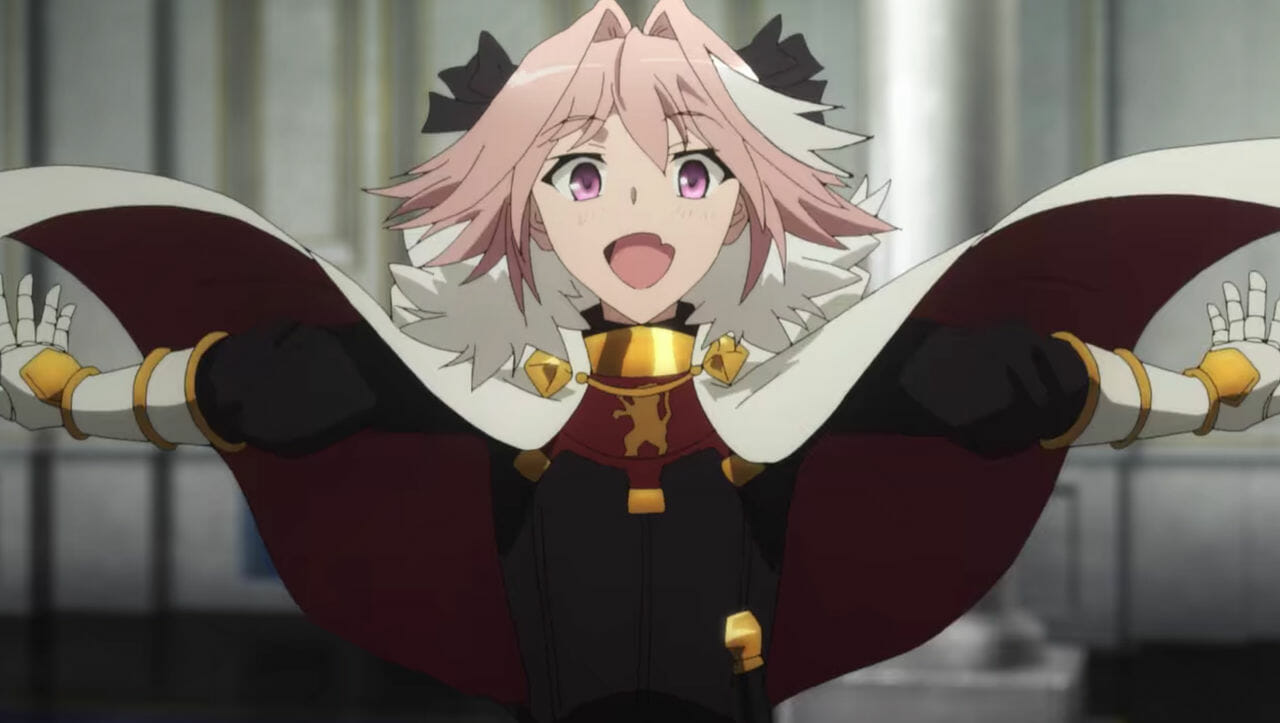 Astolfo is among the most beautiful anime traps. He has gorgeous hair and a feminine appearance. He likes to cross-dress because he finds female clothing cute and has a strange bond with pretty things. Anime fans love him, and I'm pretty sure that the anime community will never be able to overcome him. He is the King of anime traps.
He is one of the most popular franchise anime, and Fate is a popular franchise. In this anime, Rider of Black belongs to the rider class and represents 12 paladins of Charlemagne. The trap reveals in this anime is savage and is better than most other anime traps.
Astolfo is seen in numerous memes, and he has been able to make his name in the anime community for the same reason. He is a fabled adventurer and the liked topic for gossip for many legends.
Read More: 20 Best Anime Jojo Poses For Jojo's Bizarre Adventure Fans
FAQ's
Who Is The First Anime Trap?
1973's Ara Waga Tono would be the first anime trap. After this, in 1974, Oira Sukeban was seen in a Japanese manga created by Go Nagai. He is also sometimes referred to as Sukeban Boy.