Crime movies with a dash of thriller and suspense hit the right spots and make the viewers more entertained. A lot of us love crime movies because by the end of it all what you expected from the killer was not even the killer or suspect. All you need to do is go through the list of best crime movies on Amazon Prime which has been listed here down below:
The thinking that goes into solving a criminal case doesn't go unnoticed. If you are looking out to watch movies related to crime and if you have a platform of choice like Amazon Prime video, well you are at the right place.
25. The Lincoln Lawyer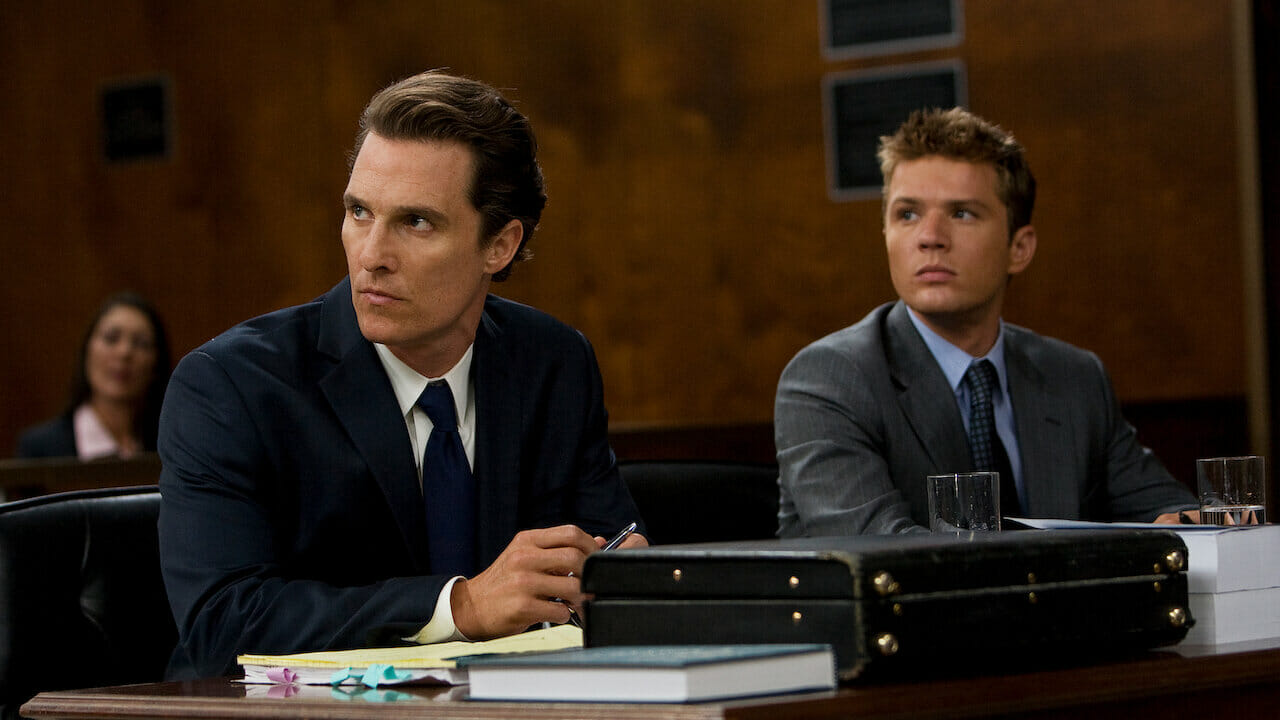 Director: Brad Furman
Writer: John Romano
Cast: Matthew McConaughey, Marisa Tomei, Ryan Phillippe, Josh Lucas, John Leguizamo, Michael Peña, Frances Fisher, Bob Gunton, Bryan Cranston, William H. Macy
IMDb: 7.3
Rotten Tomatoes Rating: 83%
Streaming Platform: Amazon Prime
The film will give viewers an adrenaline rush because of its story. The plot is about a lawyer who usually defends petty and usual suspects, but one day he is offered to defend a wealthy man who claims to be innocent on the charges of assault that are filed against him. At first, Mickey Haller believes Louis Roulet, but as the case proceeds, he receives evidence that might be connected to a previous case of murder. As Haller starts investigations his ex-wife and daughter are put at stake. The movie is a must-watch for anyone who likes crime, mystery, and law movies.
24. Drive
Director: Nicolas Winding Refn
Writer: Hossein Amini
Cast: Ryan Gosling, Carey Mulligan, Bryan Cranston, Christina Hendricks, Ron Perlman, Oscar Isaac, Albert Brooks
IMDb: 7.8
Rotten Tomatoes Rating: 93%
Streaming Platform: Amazon Prime
The film is about a driver, who works as a Hollywood stuntman, a garage mechanic, and a getaway driver. He falls in love with his neighbor, whose husband is in prison. He soon gets close to her son as well. Soon his happiness ends when his neighbor's husband is released from prison. Her husband is then threatened to pay for the prison protection he was gaining while in prison. The driver decides to help him and carry out a heist, but things go downhill and now he is responsible for the protection of Irene and Benicio from mobsters
23. Logan Lucky
Director: Steven Soderbergh
Writer: Rebecca Blunt
Cast: Channing Tatum, Adam Driver, Seth MacFarlane, Riley Keough, Katie Holmes, Katherine Waterston, Dwight Yoakam, Sebastian Stan, Brian Gleeson, Jack Quaid, Hilary Swank, Daniel Craig
IMDb: 7.0
Rotten Tomatoes Rating: 92%
Streaming Platform: Amazon Prime
The film is about Jimmy Logan who used to work at the Charlotte Motor Speedway, but he is laid off. He gets to know that his wife will soon be moving and hence he plans to carry out a heist. Jimmy convinces his brother and sister to help him in this robbery that is going to take place at Charlotte Motor Speedway during a NASCAR Race. He recruits more people to carry out the job. Along with all this, he needs to go to his daughter's beauty pageant on time. The entire time viewers will be at the edge of their seats.
22. Oceans 8
Director: Gary Ross
Writer: Gary Ross
Cast: Sandra Bullock, Cate Blanchett, Anne Hathaway, Mindy Kaling, Sarah Paulson, Awkwafina, Rihanna, Helena Bonham Carter
IMDb: 6.3
Rotten Tomatoes Rating: 68%
Streaming Platform: Amazon Prime
By now I think everyone loves the ocean film series. In the story of the film, Debbie Ocean is a newly paroled con artist. While in jail, she hatched a plan to rob the Met Gala that is held every year in the city of New York. She brings together a team of women who would help her in carrying out this robbery. The movie can be an example of a fast-paced thriller. The movie then looks at them sneakily getting more than what they bargained for.
21. Gone Girl
Director: David Fincher
Writer: Gillian Flynn
Cast: Ben Affleck, Rosamund Pike, Neil Patrick Harris, Tyler Perry, Carrie Coon
IMDb: 8.1
Rotten Tomatoes Rating: 87%
Streaming Platform: Fubo, DirecTV
This psychological thriller film will blow your minds off quite literally. The movie has been adapted from a book that goes by the same name. The film is about a couple. The wife disappears overnight and her husband is put to blame when the police find evidence that points out towards him. The seemingly perfect couple turned out to be not so perfect and now that the case was in the media, a lot was set to happen. When his wife has plotted against him. The film is a must-watch and a prime example of a tour de force performance.
Read More: The Best Sci-Fi Movies on Amazon Prime To Watch
20. American Hustle
Director: David O. Russell
Writer: Eric Warren Singer, David O. Russell
Cast: Christian Bale, Bradley Cooper, Amy Adams, Jeremy Renner, Jennifer Lawrence, Louis, C. K., Jack Huston, Michael Peña, Shea Whigham, Alessandro Nivola, Elisabeth Röhm, Paul Herman
IMDb: 7.3
Rotten Tomatoes Rating: 92%
Streaming Platform: Starz, DirecTV
The movie tells us the story of Con man Irving Rosenfeld along with his partner Sydney. Both of them are forced to work for Richie, who is an FBI agent and he is seen pushing them into a world where they might not want to be. This world is filled with mafia and powerbrokers and it's dangerous as hell. The movie is a classic crime thriller and a must-watch. It also features Jennifer Lawrence as Irving's wife.
19. Sin City: A Dame To Kill For
Director: Robert Rodriguez, Frank Miller
Writer: Frank Miller
Cast: Mickey Rourke, Jessica Alba, Josh Brolin, Joseph Gordon-Levitt, Rosario Dawson, Bruce Willis, Eva Green, Powers Boothe, Dennis Haysbert, Ray Liotta, Jaime King, Christopher Lloyd, Jamie Chung, Jeremy Piven, Christopher Meloni, Juno Temple
IMDb: 6.5
Rotten Tomatoes Rating: 42%
Streaming Platform: Starz
The movie is the perfect thriller movie anyone could ask for. The town has some people but too many stories. Sin city like its name is filled with sin and deceit. Sex, murder, politics, and corruption are at the core of this city. Frank Miller's Sin City is a must-watch. With crime at its core, this movie just ticks off all the checkboxes of crime movies.
18. Blue Ruin
Director: Jeremy Saulnier
Writer: Jeremy Saulnier
Cast: Macon Blair, Devin Ratray, Eve Plumb
IMDb: 7.1
Rotten Tomatoes Rating: 96%
Streaming Platform: DirecTV
The movie is about revenge, revenge, and more revenge. The movie is about Dwight Evans whose parents were murdered in the past. He gets to know that Wade, the murderer of his parents has been released. Since he has nothing to lose he decides to kill the killer of his parents to get revenge. However, he doesn't escape quite successfully and now he has the Wades family behind him to avenge the death of their son.
17. The Bank Job
Director: Roger Donaldson
Writer: Dick Clement, Ian La Frenais
Cast: Jason Statham
IMDb: 7.2
Rotten Tomatoes Rating: 80%
Streaming Platform: Hulu
The movie is about Terry who is a salesperson and business has been low for him, he is married and has children. His friend Martine used to have a crush on him in the past and she has now come to him with a scheme, however, she hasn't told him everything. She tells him about a heist plan that needs them to break into a vault. However, she has some hidden motives which Terry isn't aware of. The break-in just might not be something small but something huge.
16. The Girl With The Dragon Tattoo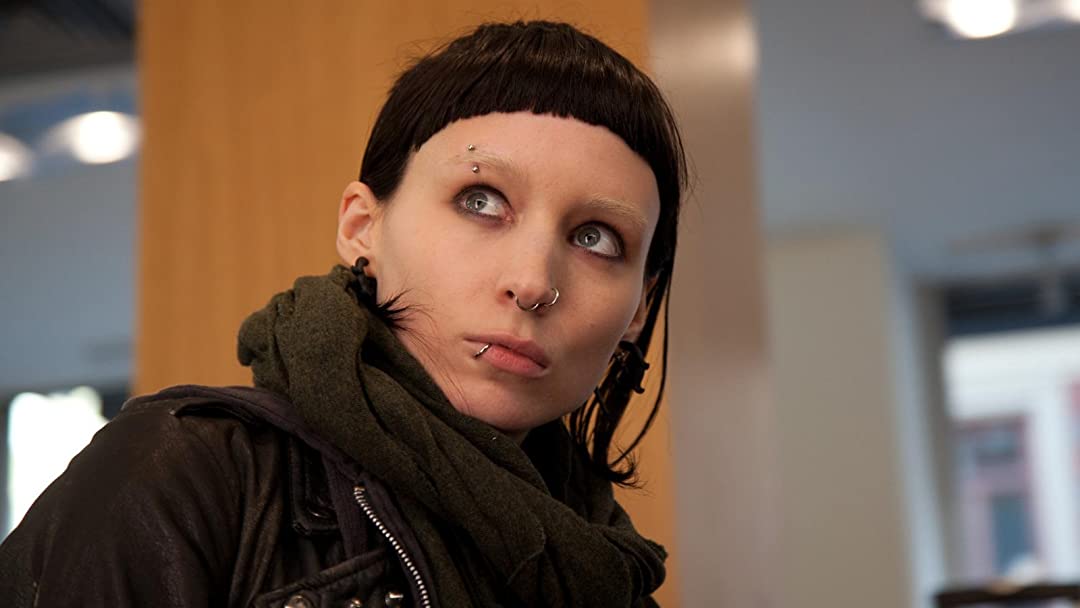 Director: David Fincher
Writer: Steven Zaillian
Cast: Daniel Craig, Rooney Mara, Christopher Plummer, Stellan Skarsgård, Steven Berkoff, Robin Wright, Yorick van Wageningen, Joely Richardson
IMDb: 7.8
Rotten Tomatoes Rating: 86%
Streaming Platform: Youtube
Michael is a journalist who has been sued and disgraced various times. He is hired by an industrialist to write about his family history and the missing case of his niece that went missing 40 years back. As the journalist starts his research and starts interviewing the family members, various facts come to light and he then starts working with Lisbeth who is a computer hacker. He starts doing background checks on people. Both of them work together and only time can tell the result.
15. The Whistle Blower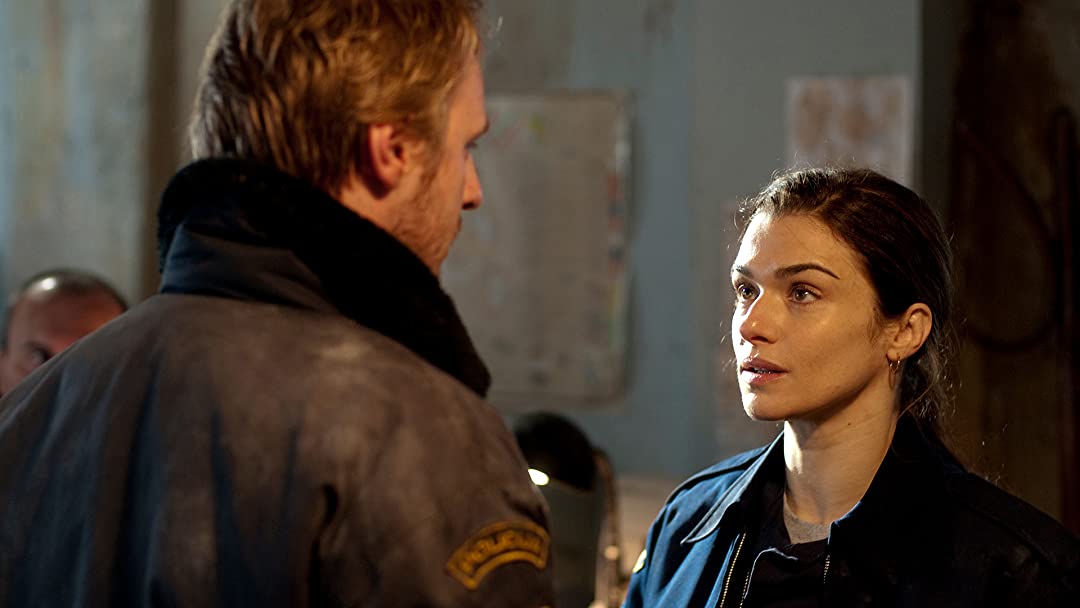 Director: Larysa Kondracki
Writer: Larysa Kondracki, Eilis Kirwan
Cast: Rachel Weisz, David Strathairn, Nikolaj Lie Kaas, Anna Anissimova, Monica Bellucci, Vanessa Redgrave
IMDb: 7.1
Rotten Tomatoes Rating: 75%
Streaming Platform: Amazon Prime Video
The movie is a must-watch as it is a true-crime thriller movie. It tells stories that are inspired by true events. Kathy who is working for the police department in America takes up a new job as a peacekeeper in Bosnia after the war situation. She expected to rebuild Bosnia into a peace-loving place but is soon greeted with corruption and private contractors. While her journey of reforming won't be easy she uses all her might to bring light on the corruption and unfair practices that go on.
14. The Departed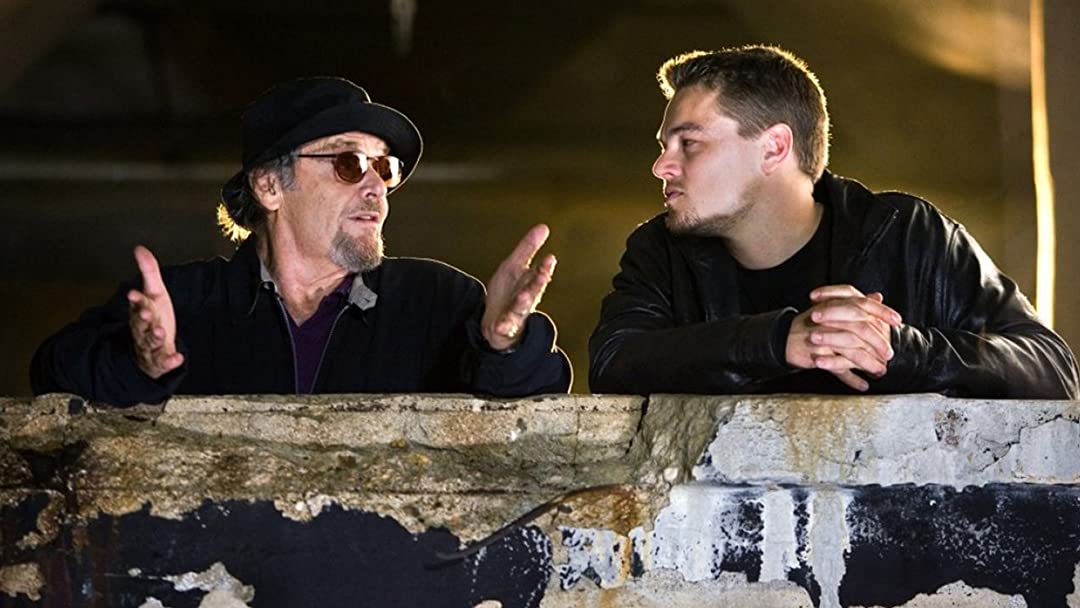 Director: Martin Scorsese
Writer: William Monahan
Cast: Leonardo DiCaprio, Matt Damon, Jack Nicholson, Mark Wahlberg, Martin Sheen, Ray Winstone, Vera Farmiga, Alec Baldwin
IMDb: 8.5
Rotten Tomatoes Rating: 90%
Streaming Platform: HBO Ma
The movie tells us a very interesting story of the cat and mouse game all while the cat, as well as the mouse, tries to keep their own identity hidden. Colin Sullivan a police detective has studied his way through and risen on ranks. Frank is the public enemy. Colin works as an informant to Frank who gives the news about raids, etc. Billy Costigan works for Frank too, but he is undercover police. As the movie proceeds, both know something is fishy and they both try uncovering the truth all while preserving their identity.
13. The Godfather
Director: Francis Ford Coppola
Writer: Mario Puzo, Francis Ford Coppola
Cast: Marlon Brando, Al Pacino, James Caan, Richard Castellano, Robert Duvall, Sterling, Hayden, John Marley, Richard Conte, Diane Keaton
IMDb: 9.2
Streaming Platform: Amazon Prime
The movie is about Vito Corleone who is a Don of the Mafia family. His son has returned from the war however he does not want to be a part of his father's business. The family business is described as good to the ones who be good and hell to the ones who stand in the way of the family. Don lives his life like any old person, family at their core value, now his upcoming rival wants to sell drugs in New York and needs his name to fuel his plan. It gets interesting to see the war of age of values and new trends.
12. The Infiltrator
Director: Brad Furman
Writer: Ellen Brown Furman
Cast: Bryan Cranston, Diane Kruger, John Leguizamo, Benjamin Bratt, Yul Vazquez, Amy Ryan
IMDb: 7.0
Rotten Tomatoes Rating: 71%
Streaming Platform: Fubo TV, Hoopla
The story is about U.s. Customs Agent Robert Mazur and his undercover agent Bob Musella, both get together to uncover the world's biggest drug cartel and to expose the money launderer that has done all the above. The person was none other than Pablo Escobar and he also planned on taking down the Bank of Credit and Commerce International (BCCI). The thriller movies on amazon prime are something no one should miss, so go watch it.
11. Out of the Furnace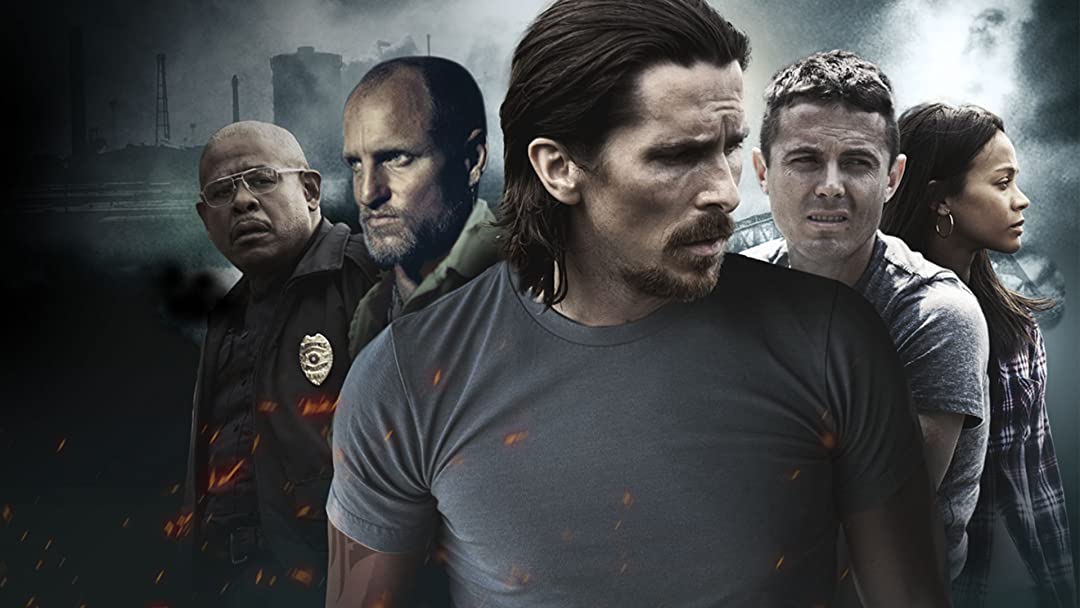 Director: Scott Cooper
Writer: Brad Ingelsby, Scott Cooper
Cast: Christian Bale, Woody Harrelson, Casey Affleck, Forest Whitaker, Willem Dafoe, Zoë Saldana, Sam Shepard
IMDb: 6.8
Rotten Tomatoes Rating: 53%
Streaming Platform: DirecTV, Fubo
The story is about Russell blaze and his younger brother Rodney who are economically on the lower side, but they have always been thinking about escaping it and having a good life. However, things don't go as planned and Russell ends up in jail and Rodney somehow gets involved with the most violent gang. When the system fails and Rodney is about to be a grave danger Russell is set to take matters into his own hands.
10. Empire State
Director: Dito Montiel
Writer: Adam Mazer
Cast: Liam Hemsworth, Emma Roberts, Dwayne Johnson
IMDb: 5.2
Streaming Platform: DirecTV, Starz
The movie is based on a true story and tells the story about two childhood best friends that plan to rob a car depository, but a police officer of the NYPD stands in their way. The two get to know about the not-so-good security and plan to rob and it's considered as one of the largest cash heists in the United States. Chris and Eddie have to not only dodge the NYPD but also the local criminal gangs that want to know who could pull off the massive heist in their areas of control.
9. Legend
Director: Brian Helgeland
Writer: Brian Helgeland
Cast: Tom Hardy, Emily Browning, Colin Morgan, Taron Egerton, David Thewlis, Duffy, Christopher Eccleston, Chazz Palminteri
IMDb: 6.9
Rotten Tomatoes Rating: 61%
Streaming Platform: Netflix
The story is about twin brothers Ronald and Reginald Kray, who are gangsters and used to terrorize London during the 1960s. The movie is based on a true story and tells about the underworld during that time. Ronald always used violence to increase business, while on the other hand, Reginald looks out for a relationship. However, this strong bond does get weakened by the end.
8. American Animals
Director: Bart Layton
Writer: Bart Layton
Cast: Evan Peters, Barry Keoghan, Blake Jenner, Jared Abrahamson, Udo Kier, Ann Dowd
IMDb: 7.0
Rotten Tomatoes Rating: 88%
Streaming Platform: Prime Video, Hulu
The movie is based on a true story and it can be considered a compelling film. The movie looks at four people who decide to rob the most unusual thing. They decided to rob books that are rare and planned on selling them in the black market for a huge amount of money. However, things don't go as planned and their plan fails miserably. However, the case comes to light because of its bizarreness.
7. Ash is Purest White
Director: Jia Zhangke
Writer: Jia Zhangke
Cast: Zhao Tao, Liao Fan
IMDb: 7.0
Rotten Tomatoes Rating: 99%
Streaming Platform: Prime Video
The story of the movie has been stretched from 2001 to 2017 and it tells the tale of a couple with one who loves the other unconditionally and is ready to give their life, while the other doesn't care at all. The movie isn't a hardcore crime movie but more of a slow film. The movie is directed by Jia Zhangke. The actress of the movie ends up in jail for firing an illegal firearm. However, it was the blame she took for her boyfriend because of her immense love.
6. The Little Things
Director: John Lee Hancock
Writer: John Lee Hancock
Cast: Denzel Washington, Rami Malek, Jared Leto
IMDb: 6.3
Rotten Tomatoes Rating: 45%
Streaming Platform: HBO Max
The film is about Kern County Deputy Sheriff Joe Deacon who came to Los Angeles for an evidence-gathering assignment. However, things don't always go as planned, on his assignment he comes across a case that he worked on in the past and that has now again started terrorizing the people. He now starts his investigation to find out who is the killer.
Read More: The Best Movies on Amazon Prime To Stream Right Now
5. Terminal
Director: Vaughn Stein
Writer: Vaughn Stein
Cast: Margot Robbie, Simon Pegg, Dexter Fletcher, Max Irons, Mike Myers
IMDb: 5.3
Rotten Tomatoes Rating: 21%
Streaming Platform: Hoopla
This crime thriller will keep you at the edge of your seats and you will keep scratching your brains to find answers by the end of the movie you might start questioning your sanity. The movie starts with a young woman meeting a mysterious employer and persuades him to make her his contract killer. To prove her worth she tells him she's ready to murder his contractor. The story then goes back to three weeks earlier.
4. The Report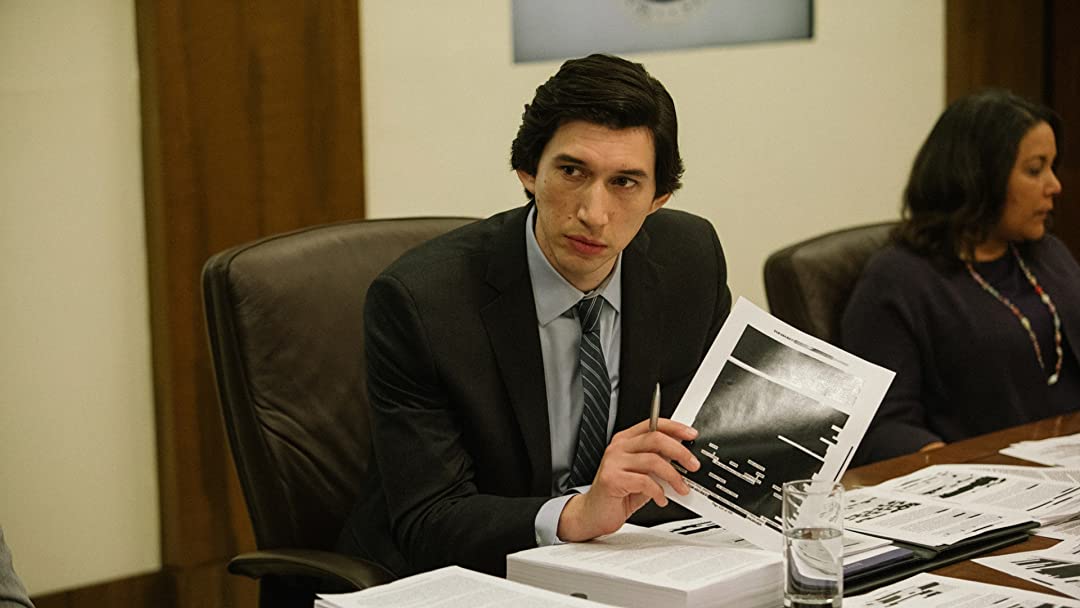 Director: Scott Z. Burns
Writer: Scott Z. Burns
Cast: Adam Driver, Annette Bening, Ted Levine, Michael C. Hall, Tim Blake Nelson, Corey Stoll, Maura Tierney, Jon Hamm, Douglas Hodge
IMDb: 7.2
Rotten Tomatoes Rating: 82%
Streaming Platform: Prime Video, Fubo
The movie is based on a true story of crime and politics that goes on in various organizations. The story talks about Daniel Jones who is given the task of leading an investigation on the CIA's Detention and Interrogation Program created for 9/11. Jones tries his best to get the truth out and in the end, his efforts work, and shocking truths are revealed. The movie is one of the best thrillers of all time.
3. The Heist of the Century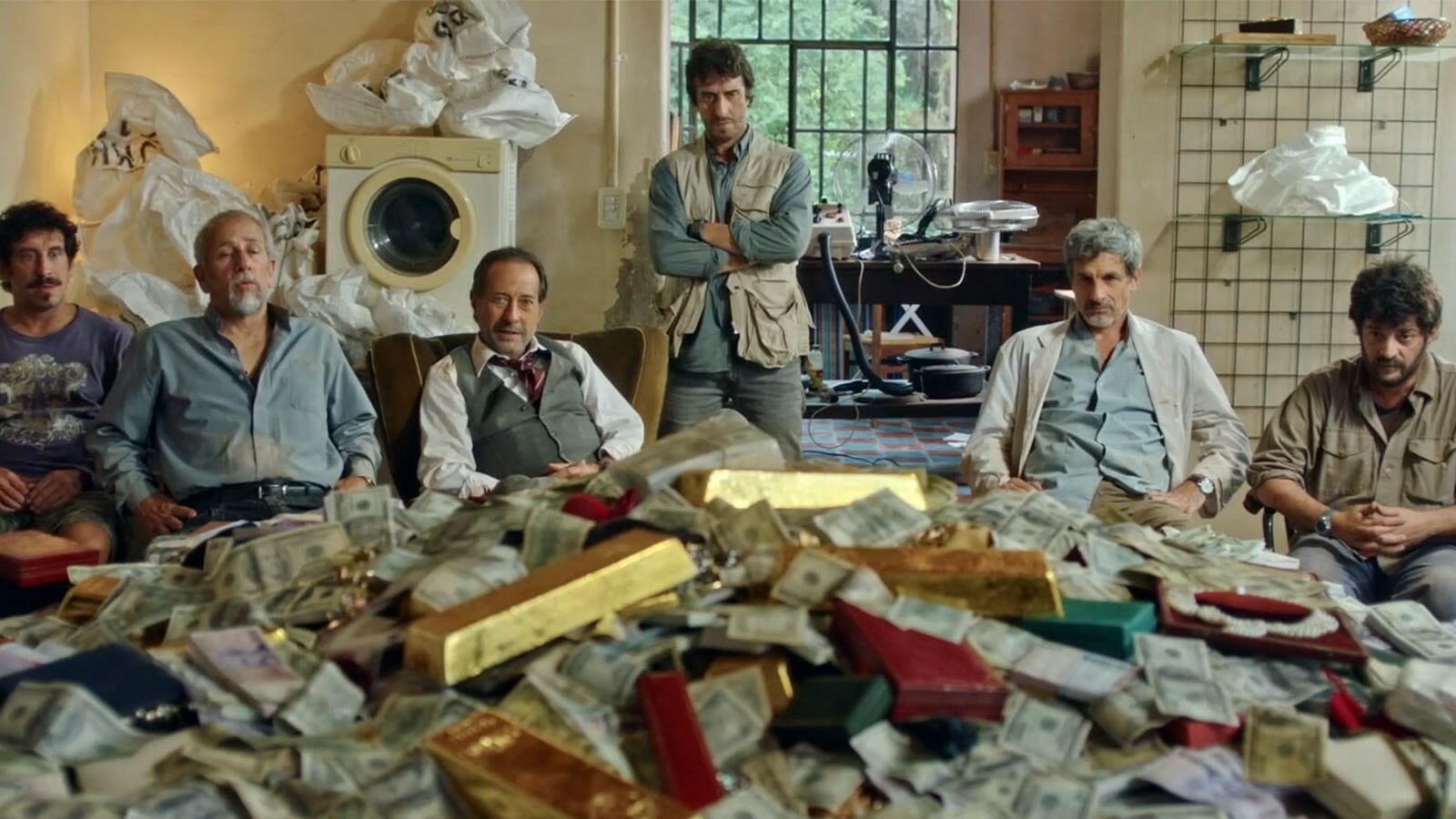 Director: Ariel Winograd
Cast: Diego Peretti, Guillermo Francella, Pablo Rago, Luis Luque, Rafael Ferro, Mariano Argento
IMDb: 7.2
Rotten Tomatoes Rating: 83%
Streaming Platform: HBO Max
The film's plot is based on a true story and it took place in January of 2006. The movie is about a Bohemian martial arts instructor and his crew of four members who decide to break into the Banco Rio branch of Acassuso, Buenos Aires, Argentina. The thieves took 23 people hostages and robbed the bank in broad daylight taking 15 million dollars from 147 safes. The most interesting fact about the robbery is that they used toy weapons to do all the above. The heist is known as one of the most famous and smartest of all time.
2. Ocean's Thirteen
Director: Steven Soderbergh
Writer: Brian Koppelman, David Levien
Cast: George Clooney, Brad Pitt, Matt Damon, Andy García, Don Cheadle, Bernie Mac, Ellen Barkin, Al Pacino, Casey Affleck, Scott Caan, Eddie Jemison, Shaobo Qin, Carl Reiner, Elliott Gould
IMDb: 6.9
Rotten Tomatoes Rating: 70%
Streaming Platform: HBO Max
The movie is about Danny Ocean, who brings a team of criminals together to put together a plan of action for revenge. Willy Bank, a casino owner double-crossed Reuben Tishkoff with a great amount of money which caused him a heart attack. Danny has now promised to take down Willy and all his fortune. But doing this won't be easy and he might need to join hands with their biggest enemy Terry Benedict. This might just be an example of fast-paced heist movies on amazon.
1. Good Time
Director: Josh Safdie, Benny Safdie
Writer: Ronald Bronstein, Josh Safdie
Cast: Robert Pattinson, Benny Safdie, Buddy Duress, Taliah Lennice Webster, Barkhad Abdi, Jennifer Jason Leigh
IMDb: 7.3
Rotten Tomatoes Rating: 92%
Streaming Platform: DirecTV, Fubo
The crime thriller is about two brothers Nick and Connie. Nick is receiving therapy while his brother Connie interrupts his session and takes him out of the program. They both go on to rob a bank and situations occur which cause Nick to be caught by the police while Connie flees away. However, Connie loves his brother and hence looks out for a bail bond that will release his brother, but he needs money. He puts all his efforts to release his brother, and you need to watch the movie to know what will they end up with.
The above list includes some of the best crime thrillers of all time and viewers can find all the information regarding the movie as well as where to watch it and who all are in the movie, what plotline it follows, etc. So pick your favorite watch it as soon as possible.