A cult is a group of people who have an excessive amount of misplaced admiration for someone or something or something that is well-liked by a particular group of people in society. Cults are frequently groups of people who have extreme devotion to a particular leader or set of beliefs.
The above list consists of topics like the fundamentalist church of Jesus, mass suicide, four women, three teenage boys, the Manson family, American history, and Christ of latter-day saints.
20. The Source Family (2012)

Creator: James Edward Baker
Cast: Ahom Aquarian; Isis Aquarian; Don Bolles; Elena Michaels; Father Yod.
IMDb Ratings: 6.8
Rotten Tomatoes Ratings: 77%
Streaming Platform: Amazon Prime
In the early 1970s, a charismatic leader founded a commune in Los Angeles centered around organic food, spirituality, and psychedelic rock. With the use of historical documentation and participant experiences, this brief period is reproduced. This is one of the best documentaries you will ever see.
They wore great, clean robes, had a prosperous health food restaurant, and produced some really wonderful psychedelic music.
Even if their leader Father Yod's "I can do anything" attitude shouldn't have been matched with hang gliding, there was also no mass murder or suicide involved. Jesus Christ Heaven's Gate scenes are terrible to watch.
19. Wild Wild Country (2018)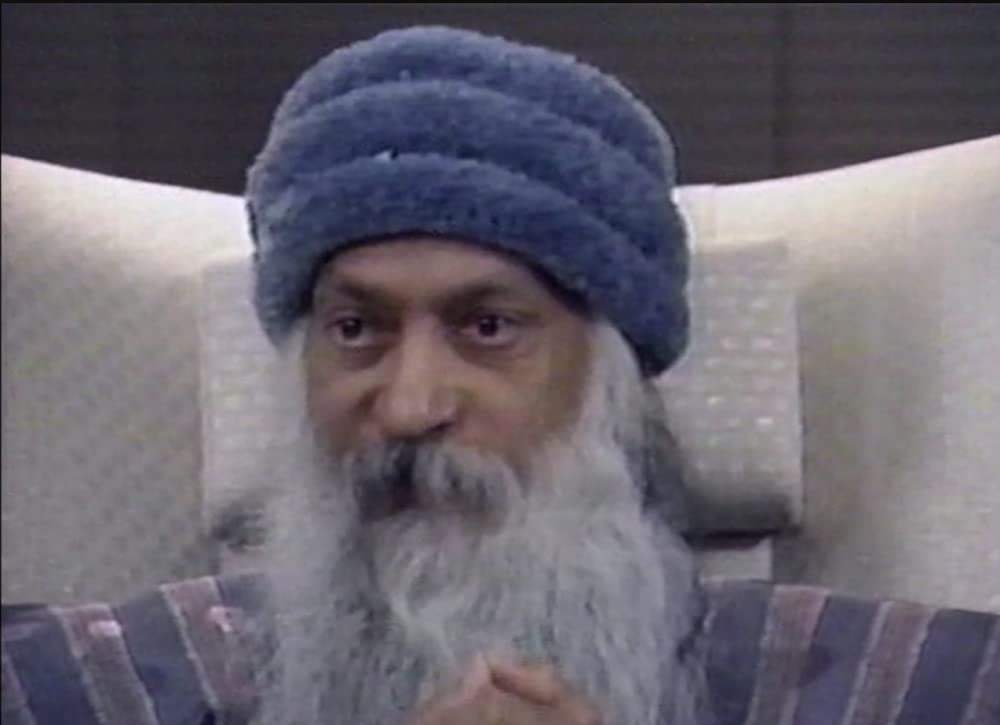 Creator: Mark Duplass
Cast: Ma Anand Sheela; Philip Toelkes; Jane Stork; Kelly McGreer; John Silvertooth
IMDb Ratings: 8.1
Rotten Tomatoes Ratings: 98%
Streaming Platform: Netflix
The controversial Indian guru Bhagwan Shree Rajneesh (Osho), his former personal helper Ma Anand Sheela, and their community of followers in the Rajneeshpuram village in Wasco County, Oregon, US, are the subjects of the Netflix documentary series Wild Wild Country.
On March 16, 2018, it was made available on Netflix after making its debut at the Sundance Film Festival. The series name is derived from the Bill Callahan song "Drover," which is featured significantly in episode four.
It also references Jane Stork's (as "Ma Shanti B") description of the ranch when she first sees it in episode two: "It was just so wild country, so rocky, yet huge – truly wild land the fundamentalist church, devoted followers and buddha-field cult documentaries about cults is very amended.
Rajneeshpuram, in contrast to the Source Family, was obviously not a nice hippie cult; they planned murders and poisoned individuals at random.
Fans of cult documentaries must see this series because of its in-depth interviews with cult leaders and former adherents, as well as its abundance of videos.
18. The Way Down (2021)

Creator: Gwen Shamblin Lara
Cast: Marina Zenovich;P.G. Morgan;Nile Cappello;Ross Dinerstein;Luke Dillon;Chrissy Teigen
IMDb Ratings: 7.1
Rotten Tomatoes Ratings: 80%
Streaming Platform: HBO Max
The Way Down is a Marina Zenovich-directed and -produced 2021 American cult documentary television miniseries. It centers on Gwen Shamblin Lara, the creator of the weight-loss program. Weigh Down Workshop, as well as The Remnant Fellowship, a brand-new Christian organization she heads.
It has five episodes, the first three of which debuted on HBO Max on September 30, 2021, and the final two on April 28, 2022. It is an HBO documentary, and the spiritual movement in depth is a very wild country.
Although The Way Down sometimes relies on former church members chatting aimlessly, Shamblin's incredible hair and a particularly rewarding finale make this cult documentary worthwhile to watch.
Additionally, suppose you want to lose weight and perhaps give up your independence to a totalitarian organization that has supported some genuinely appalling practices, like hitting disobedient children with glue sticks. In that case, you can still join the Remnant Church.
17. Heaven's Gate: The Cult of Cults (2020)
Creator: Marshall Applewhite and Bonnie Nettles
Cast: Janja Lalich · Robert Balch · Benjamin Zeller · Kelly Cooke · Terrie Nettles · Frank Lyford · Reza Aslan · Steve Hassan.
IMDb Ratings: 7.2
Rotten Tomatoes Ratings: 88%
Streaming Platform: iTunes, Amazon Instant Video, and Vudu.
It's difficult to imagine that this UFO cult ever existed. From its modest beginning of UFO lectures to its catastrophic, matching-track-suits-and-Nikes finale, this series meticulously chronicles Heaven's Gate.
It succeeds in making the odd members and leaders of the organization relatable, intelligible, and eventually likable, which makes the fact that they developed cult-like practices all the more horrifying. It is a Scientology movie.
16. Children Of The Stars (2012)
Creator: Rob Aspey
Cast: Ruth Norman · Charles Spiegel · Lani Calvert · Decie Hook · Kevin Kennedy
IMDb Ratings: 6.9
Rotten Tomatoes Ratings: 71%
Streaming Platform: Amazon Prime
Children of the Stars follows a group of UFO Contac tees as they create their own science fiction movies to recreate their previous lives on other worlds using rare archival videos and interviews.
In 1954, the Unarius Academy of Science was established, and it is still active today. Aboard this film, the group's colorful leaders discuss their belief that a fleet of Space Brothers would soon land on Earth in upgraded UFOs.
The footage from the 1970s special effects-heavy flicks Unarius produced is unbelievable Hollywood Hills, spiritual commune, and Prophet's Prey are worth watching.
15. Holy Hell (2016)

Will Allen's 2016 American documentary, Holy Hell, is about his 22-year stint as a Buddha-field cult member. It is said that the cult's leader, Michel, who goes by a few other aliases, mistreated his members.
The movie incorporates fresh footage of interviews with previous members and of the group in Hawaii in addition to material Allen filmed while serving as the group's videographer.
Holy Hell is great if you desire your cult members to be physically fit and appealing. Buddha-field is a "new religious organization" that mostly consists of buff people who were drawn to yoga sessions and Hollywood gyms in the 1980s.
Will Allen, the group's veteran cameraman, directed this "axe-to-grind" film with a tone of incredible footage.
14. Let The Fire Burn (2013)
Creator: Jason Osder
Cast: Goode · William Brown III · Delbert Africa · William B. Lytton · LaVerne Sims · Louise James
IMDb Ratings: 7.8
Rotten Tomatoes Ratings: 98%
Streaming Platform: Amazon Prime
Initially, the MOVE group was founded as a "return to nature" movement that used "green" practices. The gang lived in a row home at 6221 Osage Avenue when the Philadelphia Police Department made the decision to seek legal action to have them removed.
The police opted to dump explosives on the residence after a shooting broke out, and tear gas was ineffective in getting the MOVE members outside.
Let the Fire Burn is a horrifying found-footage account of the conflict between the radical separatist group MOVE and the city of Philadelphia. It shows the child abuse that may happen when totally devoted zealots clash with an excessively repressive municipal authority.
13. Enlighten Us: The Rise And Fall Of James Arthur Ray (2016)
Creator: Jenny Carchman
IMDb Ratings: 6.2
Rotten Tomatoes Ratings: 71%
Streaming Platform: Amazon Prime
This fantastic documentary on Amazon Prime delves deeply into the infamous sweat-lodge event that resulted in the deaths of three people and follows James Arthur Ray's journey from Oprah-approved motivational speaker and self-help guru to ex-convict. A charming, reckless leader may sway anyone, as Ray's wealthy and intelligent followers demonstrate.
12. The Vow (2020)
Creator: Jehane Noujaim and Karim Amer
Cast: Rachel McAdams · Channing Tatum · Jessica Lange · Sam Neill · Jessica McNamee · Wendy Crewson · Tatiana Maslany · Lucas Bryant
IMDb Ratings: 6.8
Rotten Tomatoes Ratings: 31%
Streaming Platform: Amazon Prime
With its outrageous stories of sex enslavement, Hollywood celebrity, and the unending late-night volleyball matches that goofy cult leader Keith Raniere relished, the scandalous narrative of NXIVM attracted the public's attention.
We're not the criminals; we're the victims here! This is clear in this comprehensive cult documentary on the gang (nine hours long! ), and the pompous, aesthetic embellishments intended to "elevate" this potboiler plot are boring. Describe the branding ceremony to us already.
11. Seduced: Inside The NXIVM Cult (2020)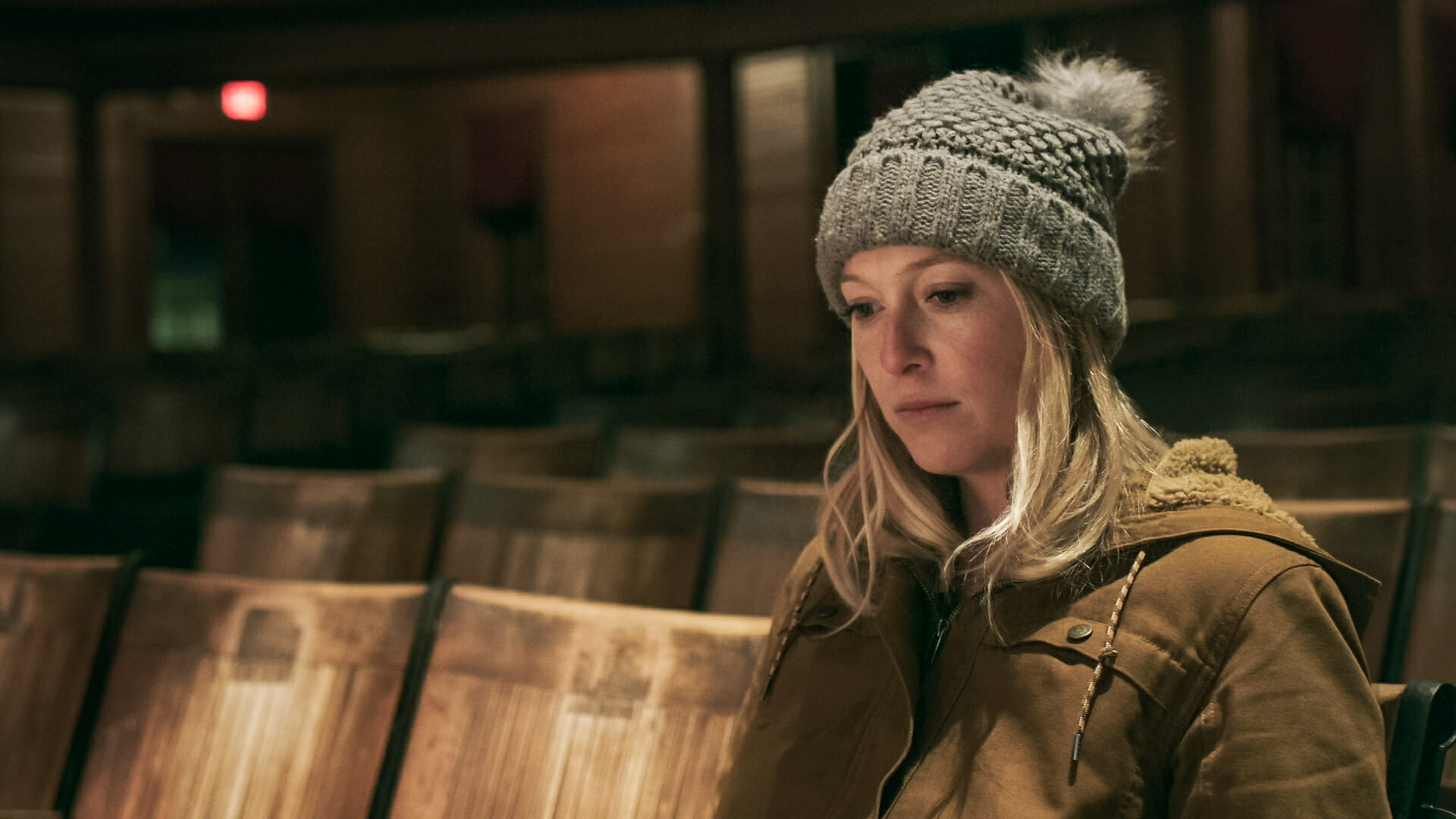 Creator: Cecilia Peck
IMDb Ratings: 7.5
Rotten Tomatoes Ratings: 100%
Streaming Platform: Amazon Prime
This is, in my opinion, the superior (and noticeably shorter—though that is a fact, not an opinion) NXIVM documentary series. Seduced is more action-packed than The Vow and goes further into the crimes and perversions of leader Kieth Raniere.
It is from the perspective of India Oxen Berg, a former church official. The "stars" of The Vow don't seem as sympathetic to me as Oxen Berg does. What makes cults so terrifying is that she actually seems to have gotten into over her head without recognizing it.
10. The Secret (2006)
Creator: Rhonda Byrne
IMDb Ratings: 5.5
Rotten Tomatoes Ratings: 65%
Streaming Platform: Amazon Prime
This film explores the kind of beliefs that underpin cults rather than being a documentary on a particular group.
According to the premise of "The Secret," there has been secret information passed down through the years that will enable you to have everything you desire, including love, money, and personal fulfillment. Still, strong forces have been suppressing its dissemination—until now! Many, many people were persuaded to acquire
The Secret by its combination of an almost-history and testimonies from allegedly successful Secret members.
9. Holy Ghost People (1967)
Creator: Peter Adair
IMDb Ratings: 5.0
Rotten Tomatoes Ratings: 43%
Streaming Platform: Amazon Prime
Peter Adair directed and narrated the 1967 documentary titled Holy Ghost People. In Scrabble Creek, West Virginia, a Pentecostal congregation serves the local community.
Speaking in tongues, handling snakes, singing, and faith healing are all part of the church service. The Internet Archive now hosts this documentary, which has become part of the public domain.
The narrative of several Pentecostal holy rollers in Scrabble Creek, West Virginia, whose church services involve handling snakes, speaking in tongues, and other esoteric and unusual manifestations of Christianity, is told in this early, significant cult documentary.
Weird cults are nothing new, despite the fact that we now understand them far better.
8. Synanon (1965)
Creator: Charles E. Dederich
IMDb Ratings: 5.9
Rotten Tomatoes Ratings: 66%
Streaming Platform: tv guide
My all-time favorite cult, the magnificent Synanon of Southern California, must be included on any list of cults. Synanon, which was initially established in the 1950s as (possibly) the first residential treatment facility for drug addicts, transformed from a group of cool jazz musicians like Art Pepper trying to kick heroin into a cabal of shaved-headed cultists brandishing axe handles and attacking their adversaries with rattlesnakes
. Unfortunately, there isn't a publicly available documentary on Synanon, but you may see the dramatized account of its founding for free on YouTube. Eartha Kitt plays the lead.
7. Children Of God (1994)
Creator: John Smithson
IMDb Ratings: 6.6
Rotten Tomatoes Ratings: 71%
Streaming Platform: Netflix
David Berg created The Family International (TFI), a Christian New Religious Movement that has drawn criticism for being an authoritarian cult, in Huntington Beach, California, in 1968. It got a variety of titles as it was ground in as Teens for Christ.
It became well-known as The Children of God (COG). The Family of Love (1978–1981), subsequently abbreviated to The Family, was the name under which it was later renamed and reformed. Its current name is The Family International as of 2004.
Ex-members claim that The Children of God (also known as The Family International) is a very, very nasty organization.
David Berg, a cartoonist, founded the Children of God during the "Jesus Freak" movement in the 1960s. They have been assailed with a variety of offenses, including child sexual assault. This horrifying and utterly upsetting documentary exposes every vile detail.
6. Kumare (2011)
Creator: Vikram Gandhi
IMDb Ratings: 7.5
Rotten Tomatoes Ratings: 88%
Streaming Platform: Amazon Prime
Gandhi had the concept of a made-up guru while filming a different documentary on yogis and their devotees.
Gandhi changed into "Sri Kumare," an enlightened guru from a made-up Indian hamlet. He grew out his hair and beard and took on an Indian accent. In the documentary, Kumare visits Arizona in an effort to recruit serious adherents to his made-up ideology.
This film is about director Vikram Gandhi's attempt to found his own cult rather than an inside look at an existing cult.
Gandhi teaches theology; he makes up out of thin air. He manages to draw a following of followers in Arizona by adopting the name Sri Kumare and an Indian accent. Similar to Borat, but focused on religion rather than being funny.
5. Into The Storm (2021)
Creator: Steven Quale
IMDb Ratings: 5.8
Rotten Tomatoes Ratings: 21%
Streaming Platform: Netflix
The "Q Anon" internet craze irritates and depresses me. At least initially, most cults got motivation by a true need for religious satisfaction. But not this one. It's merely a form of nasty individuals and dupes who are useful as tools by evil people who are manipulating for their own gain.
However, Q is by far the most prosperous contemporary internet cult, making it important to investigate its leaders. I still want to take a lengthy shower because of everything as a former member.
4. Welcome To Leith (2015)
Creator: Christopher K. Walker
IMDb Ratings: 6.9
Rotten Tomatoes Ratings: 96%
Streaming Platform: Netflix
I might as well include this video on neo-Nazi and racist leader Craig Cobb's quest to take over a small North Dakota community since I'm doing Q Anon. Although the film showing the findings of Cobb's DNA test plays more like dark humor, the people of the little town's dread and isolation are so visceral that it almost seems like a horror movie.
3. Betting On Zero (2016)
Creator: Ted Braun
IMDb Ratings: 7.2
Rotten Tomatoes Ratings: 100%
Streaming Platform: Netflix
Herbalife may not be a cult precisely; depending on who you ask, it is either a legal company or a pyramid scam, and Betting on Zero revolves around this distinction. Rich investor Bill Ackman executed a significant market short move in 2012, believing that Herbalife would collapse.
It may have succeeded if opponent Carl Icahn hadn't made a significant investment in the business at that point. The Herbalife staff were there in the crossfire as the two billionaires sparred latter-day saints.
2. Jonestown: The Life And Death Of The People's Temple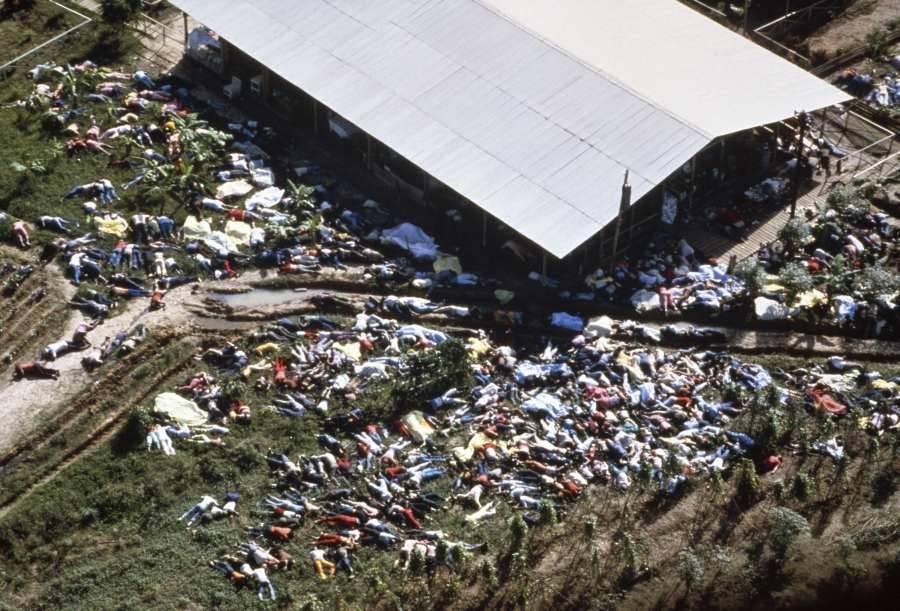 Creator: Stanlee Nelson Jr
IMDb Ratings: 7.8
Rotten Tomatoes Ratings: 96%
Streaming Platform: Just Watch
The rise and fall of Jim Jones' People Temple are chronicled in PBS' fair-minded examination of the most notorious cult in history, from its humble beginnings as a charitable organization helping the underprivileged in the Bay Area to its Grand Guignol conclusion in the South American jungles, "Kool-Aid" and all.
Due to its lack of sensationalism, fundamentalist church, Jesus Christ, and understanding, compassionate attitude toward Jones' victims, this cult classic requires viewing.
1. Deprogrammed (2015)
Creator: Mia Donovan
IMDb Ratings: 6.2
Rotten Tomatoes Ratings: 74%
Streaming Platform: Just Watch
Deprogrammed encyclopedia the emergence of Ted "Black Lightning" Patrick as the infamous "Father of Deprogramming."
Maybe you need some deprogramming after watching these cult films. The "cult deprogrammer" Ted "Black Lightning" Patrick, whose anti-cult actions stretch back to the 1970s, is profiled in this documentary.
The content is not very fully filled with naive cults, sex trafficking, sexual abuse, bioterror attack, and the prison of belief.
Although rock bands and prophets pray are present in a nice way. However, you can include this in one of the best documentaries about cults.
Deprogrammed does not provide simple answers as to whether cult deprogramming is superior to cult indoctrination; it is intended to oppose it since Patrick is a complex individual.