Two very young men, Ricky and Julian, whose destinies were affected by their upbringing in Trailer Park. Like all other trailer park kids, they had a normal trailer park youth, thieving, squabbling, cigarettes, partying, cheating, and listening to Van Halen.
The Boys have already had a good proportion of run-ins with the authorities and have spent a significant chunk of their adult years in prison.
Here are the best episodes of Trailer park boys, ranked by their content
20. Conky, Season 4, Episode 5
This will go down in history as among the saddest and funniest tv episodes of trailer park boys ever. Bubbles are too terrified to go to the doctor without "Conky," a marionette he made in grade 6 when he gets a dental abscess. However, Ricky and Julian got rid of Conky long ago because it brought out a nasty and spiteful attitude in Bubbles.
But, just for Bubbles' safety, they collect it and transport him to the hospital. Oh, and Lahey and Randy are also dealing with all of the Bubbles' kitties while he's away.
19. Workin' Man, Season 4, Episode 8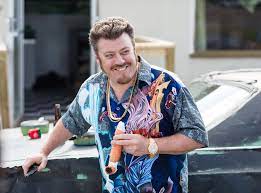 In this final episode of trailer park boys, the guys attempt to gather their penultimate field before daybreak. To expedite the task, they clearly steal a bus and compel everyone on board to assist.
If that's not enough to pique your curiosity, Mr. Lahey has apparently disconnected their brake cables as they return to Moncton. So bring on the fight with Ricky and Lahey. We're always interested.
18. I Am the Liquor, Season 5, Episode 9
Ricky focuses on getting Trinity out of bars in this chapter of trailer park boys. Mr. Lahey pursues Cory and Trevor on the other side of the trailer park and convinces them to inform him about their hashish plot.
17. The Green Bastard, Season 4, Episode 4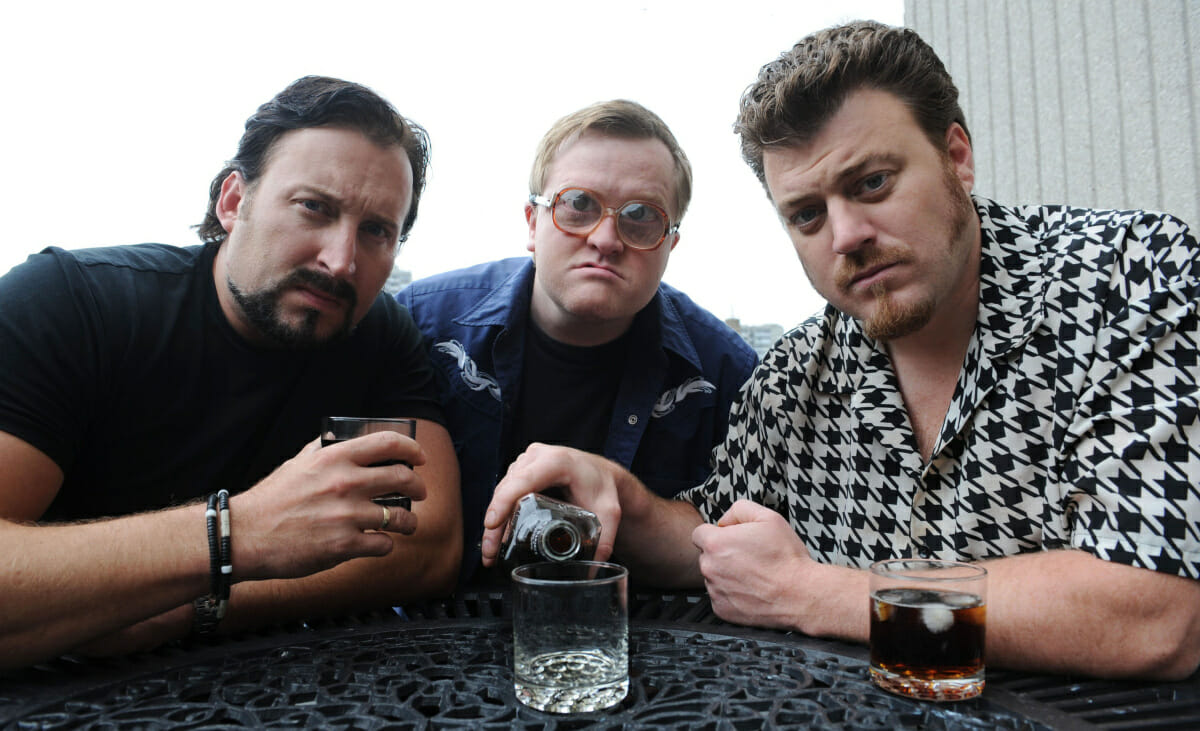 Ricky chooses to include wrestling as part of a community day at the trailer park. As a result, bubbles adopt the alias "The Green Bastard," a fighter from "parts unknown."
This episode did, in fact, conclude with a tag-team grappling fight between Mr. Lahey and Bubbles, determining who the genuine superintendent of the trailer park is. We're not sure who thinks this crap, but we're enjoying every cringeworthy minute of it.
16. If I Can't Smoke and Swear, I'm Fucked, Season 3, Episode 3
While the name of this chapter is one of our favorites, the whole show is as well. The lads eventually determine that lesser, less dangerous activities are the best way to earn rich. So, what are they going to do? What else could he do but build an unauthorized petrol station in Sunnyvale?
15. Jim Lahey Is A Drunk Bastard, Season 2, Episode 2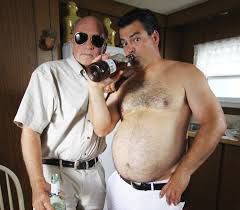 It's amazing to go back and watch the first season or two when secondary personalities like Sam Losco weren't completely damaged and transformed by the shenanigans of Ricky, Julian, and Bubbles. Unfortunately, that is very much the situation in the Season 2 episode "Jim Lahey Is A Drunk Bastard," which recounts the selection of an intoxicated Lahey over an almost-presentable Losco for trailer park superintendent.
And what's not to enjoy about an especially alcoholic Jim Lahey delivering a sloppy and heartfelt speech about becoming the trailer park administrator who is on the local news for some reason?
14. Who's The Microphone Murderer, Season 3, Episode 4
Sunnyvale's local rapper J-life Roc was going well until he was forced to make a difficult decision after being charged with stealing someone's rhythms, lyrics, and virtually everything else owing to some outside meddling from Jim Lahey.
There's only one problem: witnessing J-Roc get beaten down and going by his real name, Jamie. And what would a Trailer Park Boys episode be without a half-baked idea by Rick and Julian to raise finances and market some drugs, which is what happens in the Season Three episode "Who's The Microphone Murderer?"
13. The Means Of The Street, Season 6, Episode 1
Season 6 of Trailer Park Boys got off to such a happy and touching start for Ricky and his dad Ray since the father-son combo was freed from prison and began the recycling business in the opening episode "The Means of the Street."
And, despite the fact that Ray hates to use a bathroom like a normal person (he is still used to peeing in jugs and dumping them out the window of his enormous rig), things are going swimmingly.
12. The Fuckin' Means She Goes, Season 5, Episode 3
The Season 5 episode "The Fuckin' Means She Goes" of trailer park boys transforms sorrow into humor when Ricky accidentally sets fire to his dad's trailer while attempting to have a BBQ.
Ray sits in his armchair, contemplating his blazing trailer, in the last seconds of the episode and delivers one of the show's most memorable lines:
"It's the way she goes, buddy." She goes the fucking method." Everything before that point is also enjoyable – Ricky, Julian, and Bubbles filling a road with hash, Jim Lahey changing his life around, and a slew of gags at Randy's request.
11. Mates Of The Street, Season 7, Episode 4
The Season 7 episode "Mates of the Street" has all of it in the form of Trailer Park Boys hallmarks.
When Bubbles and Ray cross the Canada-United States border to sell scrap steel and attend the dummy preparation convention, things go out of control when Ray gets jailed for soliciting a prostitute after they arrive in Maine.
This event starts one of the Bubbles' most spectacular breakdowns, including his prior marionette "Conky," as well as the introduction of heavy metal leader Sebastian Bach and the durable Swayze. Prepare a categorized dummy plan.
10. A Shit Leopard Can't Change its Spots, Season 3, Episode 8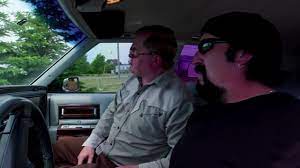 In this episode, we see that Ricky is enraged when he sees Julian inviting Officer Erica Miller on the boat. However, Ricky is willing to return to jail after realizing he has no tickets for the forthcoming ship and has been expelled from the trailer park.
9. The Bare Pimp Project, Season 2, Episode 7
Julian learns that Sam Losco is hitched to Barbara Lahey in this season finale episode. They obviously don't want Sam to take over the trailer park, so Julian attempts to put Sam in that other minimal-budget pornographic film.
Julian, Ricky, and Bubbles lead a convoy of police cars on a long hunt across the countryside with their dope-filled Airstream trailer in tow while a police helicopter circled overhead.
Ricky, on the other hand, has his Grade 10 exam! Despite this, Julian continues to sell drugs to jail guards. You gain some, you lose some, but this episode received an IMDb rating of 9.0.
Read More: Criminal Minds:15 Best Spencer Reid Episodes, Ranked
8. Fuckin' Fucked Out Of Our Fuckin' Minds, Season 12, Episode 10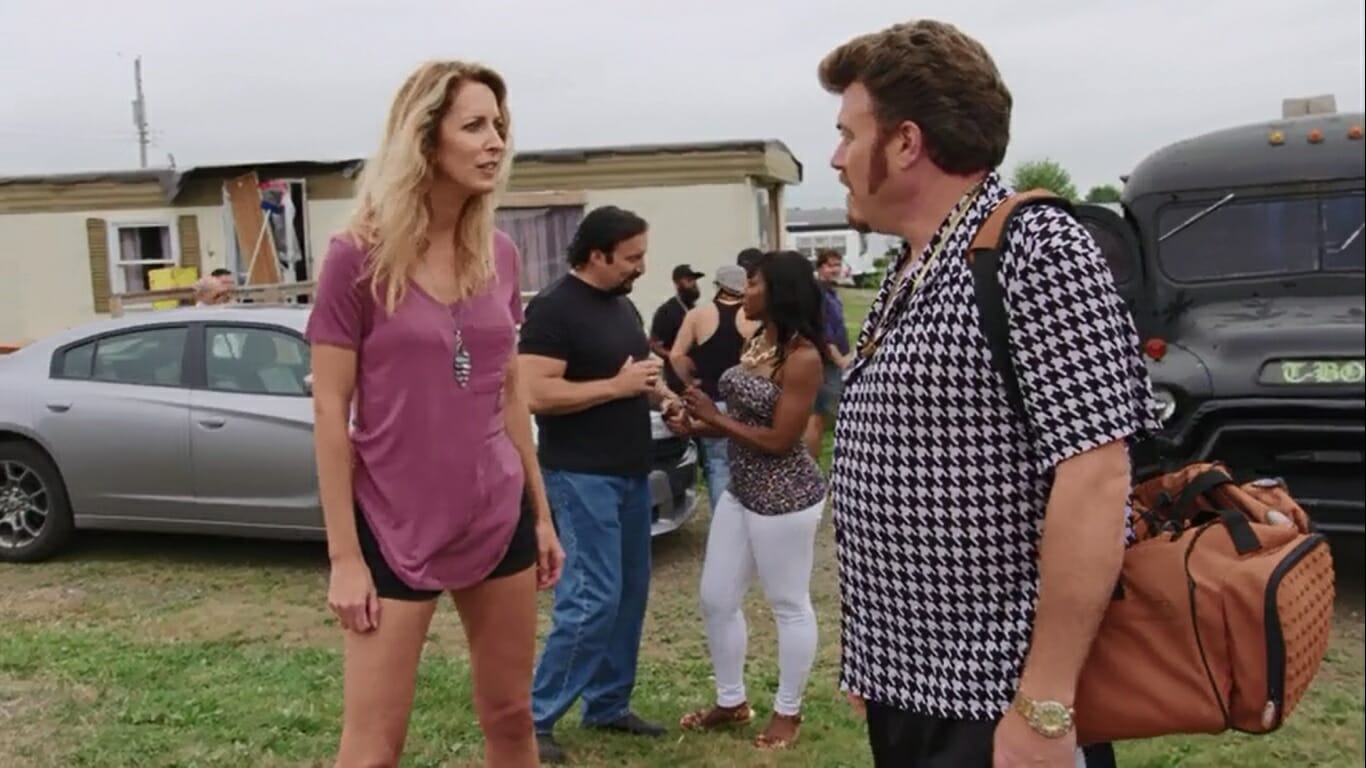 The final season of this entertaining program received the second-highest rating on IMDb, with a perfect 9.2. Bubbles throw a huge stag party for Julian and Ricky in this episode.
However, as horns honking sound, it becomes a massive getaway effort. This chapter's title and the show itself tell you almost all you really need to know about these lads and their trailer park. We honestly enjoyed every moment of this conclusion, as well as every minute of the whole program.
7. The Liquor Snurf, Season 9, Episode 10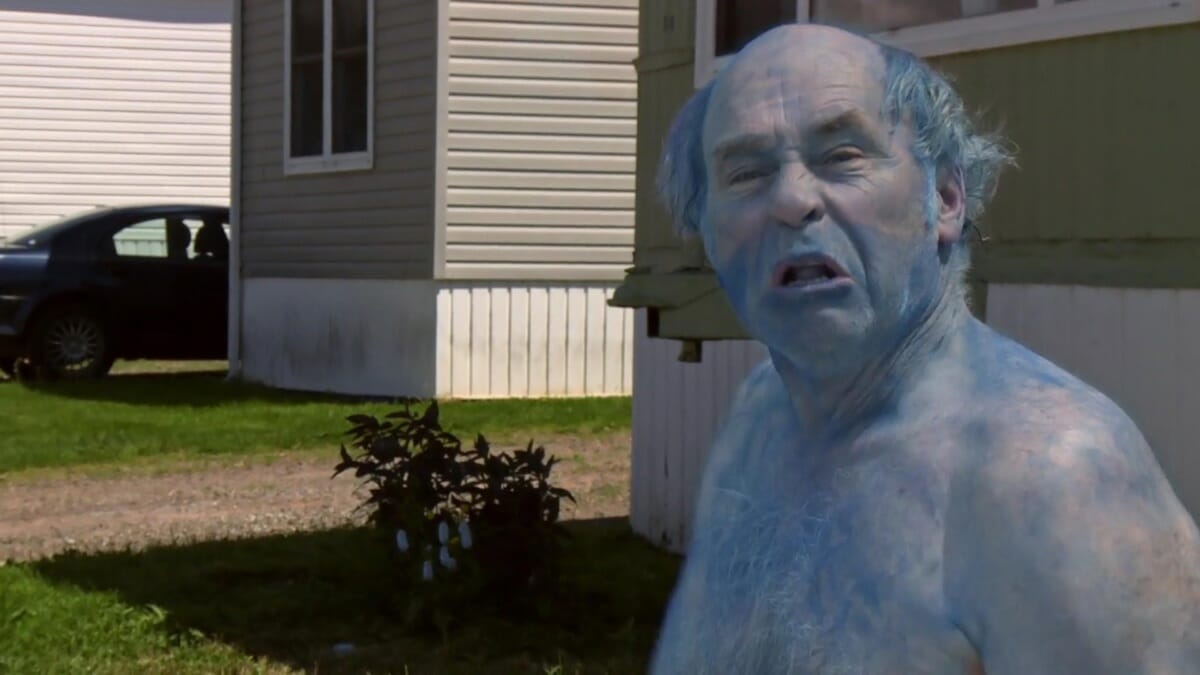 In the 10th episode of the 9th season, we see that it's early dawn in Sunnyvale, and Julian is completing the final part of his grand reverse psychology scheme to reclaim his beloved trailer park.
6. The Delusions Of Officer Jim Lahey, Season 3, Episode 7
Jim Lahey is one of the best parts of Trailer Park Boys. There's no way around that, especially when he eventually goes off the wagon and back onto a giant bottle of limited-cost whiskey that he eats like a southern gentleman suckles sweaty chai on a warm July afternoon.
Few examples of this are more amusing than the Season Three episode "The Delusions of Officer Jim Lahey," in which the Sunnyvale trailer park supervisor dons his prior blue uniform and hairpiece for some reason, offering us one of my favorite memories in the entire collection when J-Roc yells out "Kojak got a wing on."
5. Nearer To The Coronary Heart, Season 3, Episode 5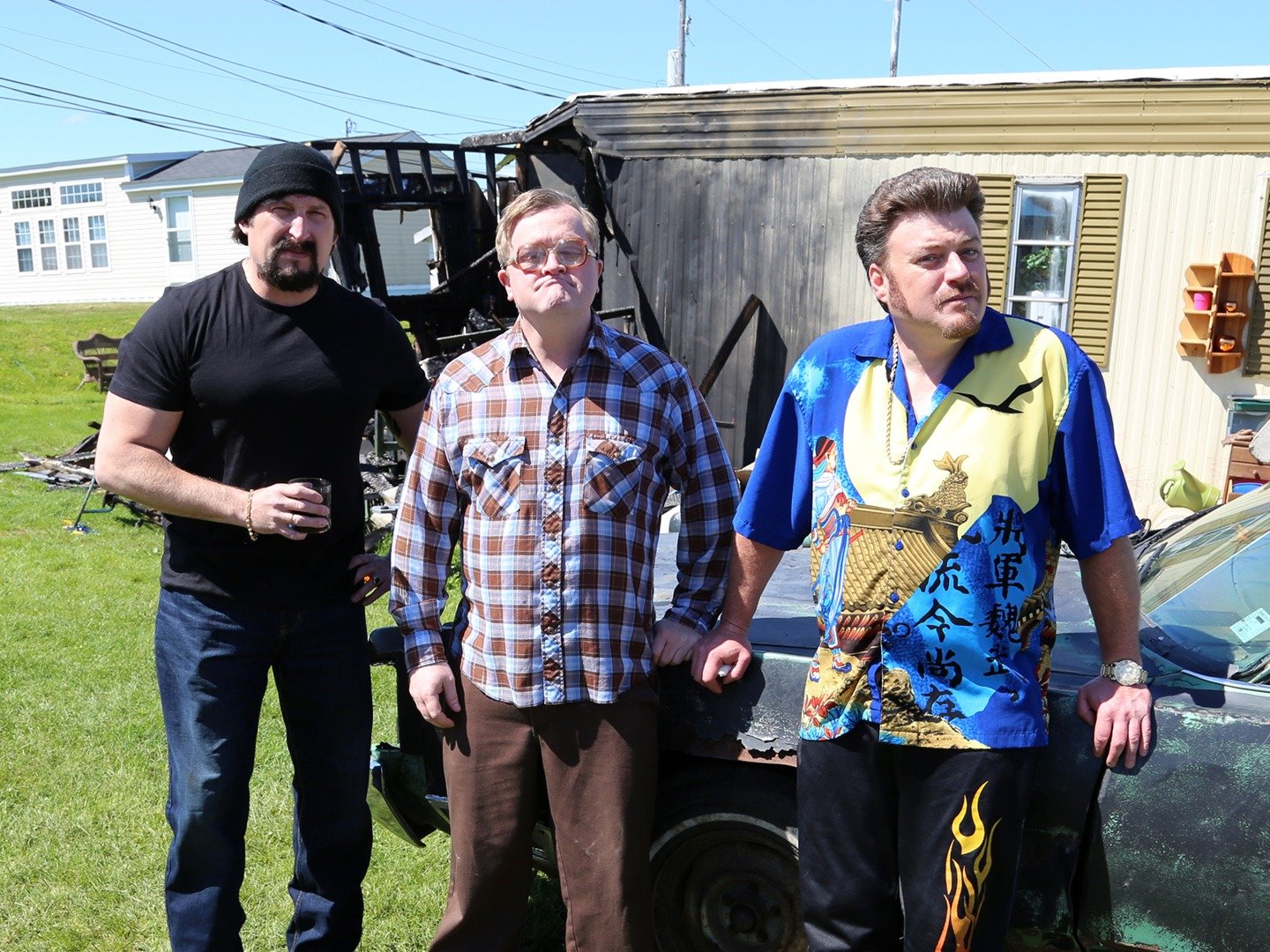 If you watch enough Trailer Park Boys, you'll notice that Bubbles is obsessed with his trailer park cats and the Canadian prog-rock band Rush.
In the Season Three episode "Nearer to the Heart," Bubbles is all set to purchase tickets for the group's next live show when one of his kittens has to be transported to the vet, delegating the task to Randy, who then sends it on to Corey and Trevor.
When things don't go as planned, we see a more significant and unforgettable appearance of the current. Add a couple of gags about Rush and their song lyrics, and you've got a decent show.
4. The Inexperienced Bastard, Season 4, Episode 4
If the first season of Trailer Park Boys left you needing more Bubbles, the Season Four chapter, "The Inexperienced Bastard," gives you more than enough of the cat-loving, jujitsu shopping cart technician.
That is, without a doubt, my favorite episode in the collection, which is saying a lot, considering how much I enjoy Philadelphia Phil Collins.
However, this episode includes wrestlers, the Inexperienced Bastard, and a cameo from the show's most ridiculous one-off personality, Bernie Sanford, president of The Worldwide Affiliation of Trailer Parks, Trailer Park Superintendents, and Assistant Trailer Park Supervisors, who is better known for simply stating "I ain't bought no sweet for you" after Randy goes too far.
3. Soar The Cheeseburger, Season 7, Episode 7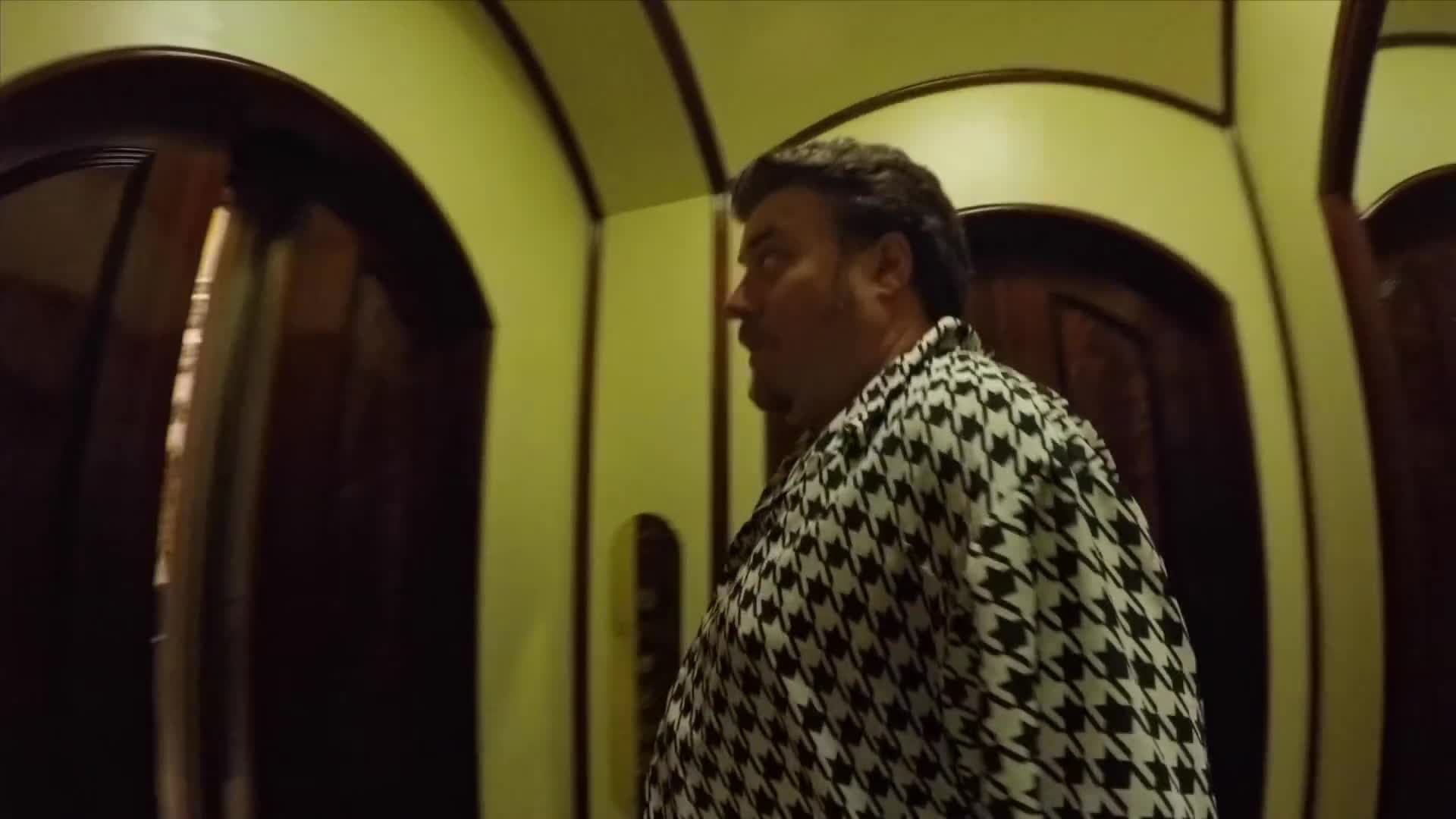 Philadelphia Phil Collins is, without a doubt, my favorite person on Trailer Park Boys, and there's no denying it.
Aside from being a "Mustard Tiger" and the king of exclaiming "Bam!!!!," the distinct personality was also at the heart of one of my favorite episodes, "Soar The Cheeseburger." I can't tell you how many times I've watched Phil Collins cheer on his business partner as the shirtless former assistant trailer park supervisor dons handmade armor and leaps a huge hamburger around the trailer park like Evel Knievel.
And it doesn't even consider all of the other bizarre stuff behind the scenes during this must-see chapter.
2. If You Love One Thing, Set It Free, Season 4, Episode 6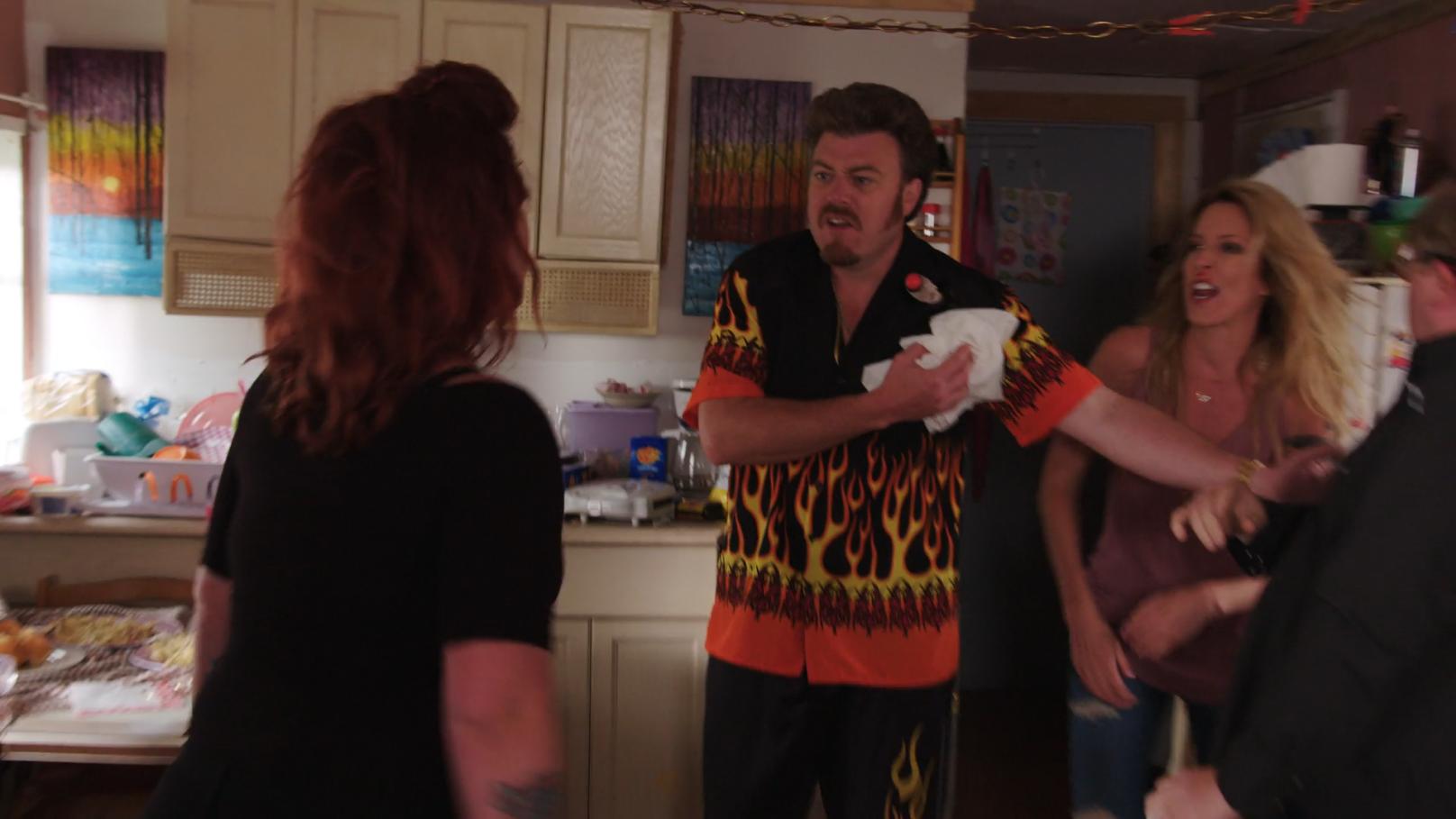 You can't have a list of the best Trailer Park Boys Episodes without including Steve French, the mountain lion obsessed with consuming large amounts of cannabis and trying to associate with Trevor's leopard-print blazer.
The Season Four chapter "If You Love One Thing, Set It Free" is mainly a Bubbles episode and sees the persona form a relationship with his biggest cat. However, it is the direct result of the trailer park resident feeding the dangerous cat huge amounts of weed to soothe him.
1. Working Man, Season 4, Episode 8
While Jim Lahey progressively goes insane, the Trailer Park Boys race to reap their drug crop. Unfortunately, Ricky is frequently dragged into fatal scenarios induced by Lahey while gathering and carrying the Boys' produce. Julian accuses Jim Lahey of attempting to murder Ricky, and Lahey is spotted lurking nearby.
Julian informs Ricky that some of their cannabis plants have been uncovered and that they must collect the remainder immediately.