Criminal Minds is a crime thriller show. The show has 15 seasons with countless episodes 348. The show is about an elite group of American police; They analyze the nation's dangerous criminal minds. We will discuss some of the best criminal minds Spencer Reid episodes.
Then they take their steps according to their analysis to stop them. Dr. Spencer Reid is a fictional character portrayed by Matthew Gray Gubler. So 15 best Spencer Reid episodes of criminal minds are as follows:
1. Somebody's Watching (Season 1, Episode 18)
We can call it one of the fun episodes of criminal minds. Here Reid protects Lila Archer (Amber Heard). She is a young movie actress followed by a stalker. Reid saves her life and bonds with her during the process.
This episode is many of the firsts for Reid, from being a savior to sharing a romantic scene. However, it also shows how besides his socially awkward personality, he doesn't let that stop him from making new connections.
2. True Genius (Season 7, Episode 11)
This episode of criminal minds is about the team tackling the case of the Zodiac killing. Reid solves the unscrambled words using superior intellect. Reid has a heart-to-heart conversation with Emily Prentiss. He talks about how he has disappointed himself by not meeting his set bar.
 We can also witness his vulnerability of not achieving much. Ultimately, he receives a surprise birthday with lots of hugs and gifts.
3. The Instincts (Season 4, Episode 6)
This episode of criminal minds focuses on Reid's personal life and relationship with his mother. Reid starts to have nightmares that refresh his repressed memories of his childhood. These nightmares are about a dead boy who reminds him of Riley Jenkins, his childhood imaginary friend.
Morgan reveals that Riley is a real missing child. Then again, Reid dreams about the child again and sees his dad again. It leads to some considerable moments in later episodes that break Reid completely.
4. 52 Pickup (Season 4, Episode 9)
The Criminal Minds fourth season episode "52 Pickup" allows Reid to find another love interest. This time it is a bartender that Reid hits on.
He uses his magic trick of pulling a card with his number from behind her ear. In this episode, a man is gutting women and forcing them to clean up the blood before he finally kills them. However, his chance to flirt with the woman made this a great Spencer Reid episode.
5. Saturday (Season 15, Episode 4)
In this criminal minds episode Project Reid for a short screen time. He still has a character that cannot be ignored. His psychologist advises that he should go out on his day off. To talk with ordinary people not related to his world of crimes.
He talks with a young boy and his aunt Maxine(Rachael Leigh Cook). Maxine could somewhere relate to his broken soul. They spend their whole day together talking. But we can also see Reid's much-ignored playful side. He talks about his parent's death. But he is finally happy and finds a partner for himself.
6. Zugzwang (Season 8, Episode 12)
This episode of criminal minds is very heartbreaking and emotional. First, we see Reid's girlfriend, whose name is Maeve. The stalker kills her. Beth Jean Riesgraf is playing the character of Maeve. Next, Reid is devastated to see the love of his life dying in front and can't help. This is a beautifully executed episode overall.
7. Sex Birth Death (Season 2 Episode 11)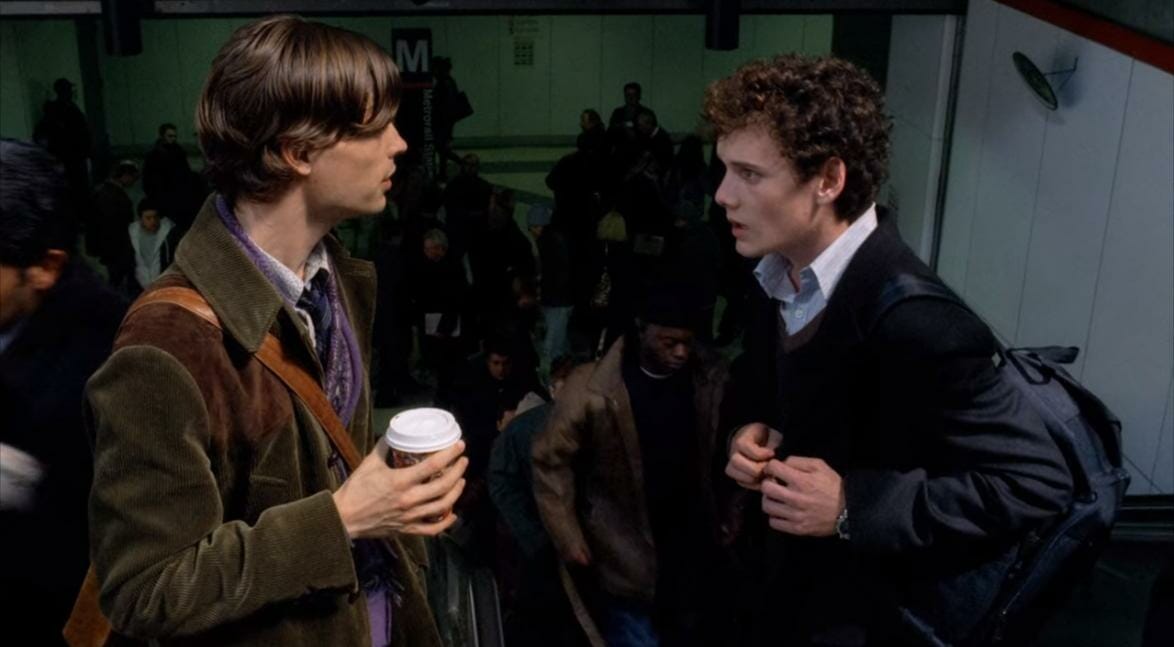 In this episode, "Sex Birth Death," of criminal minds, a vigilante kills prostitutes to clean up the streets. Reid is the most exciting character in criminal minds. He is a young man who approached him to help him understand the murderous urges he has suffered throughout his life.
Unfortunately, this made the young man look like a killer, which is false. Instead, it seems that broken people gravitate toward Reid. During this case, Reid shows up in time to save him after he slits his wrists to try to stop the urges. It is a tragic episode and one that has developed Reid as one to help others.
8. Damaged (Season 3, Episode 14)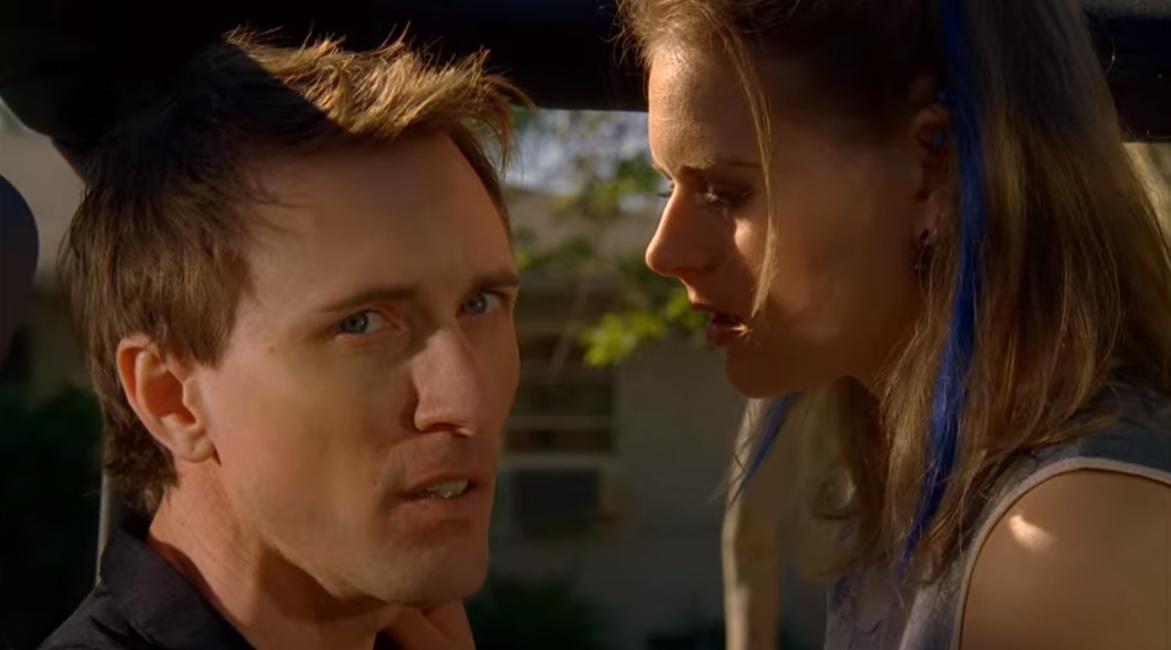 In Season 3 of the criminal mind, Reid faces difficulty dealing with the fact that Gideon left him without saying goodbye. He felt the same rejection as a child when his father left him and his mom. To distract himself, he pushes himself into his work and saves Hotch.
The unsub has Hotch and Reid and plans to kill them. Reid starts talking and delivers a 13-minute lecture on the medical reasoning for the unsub's behavior. The delay helped them survive. In the end, Reid confronts that he made up some of his words.
9. Elephant's Memory (Season 3, Episode 16)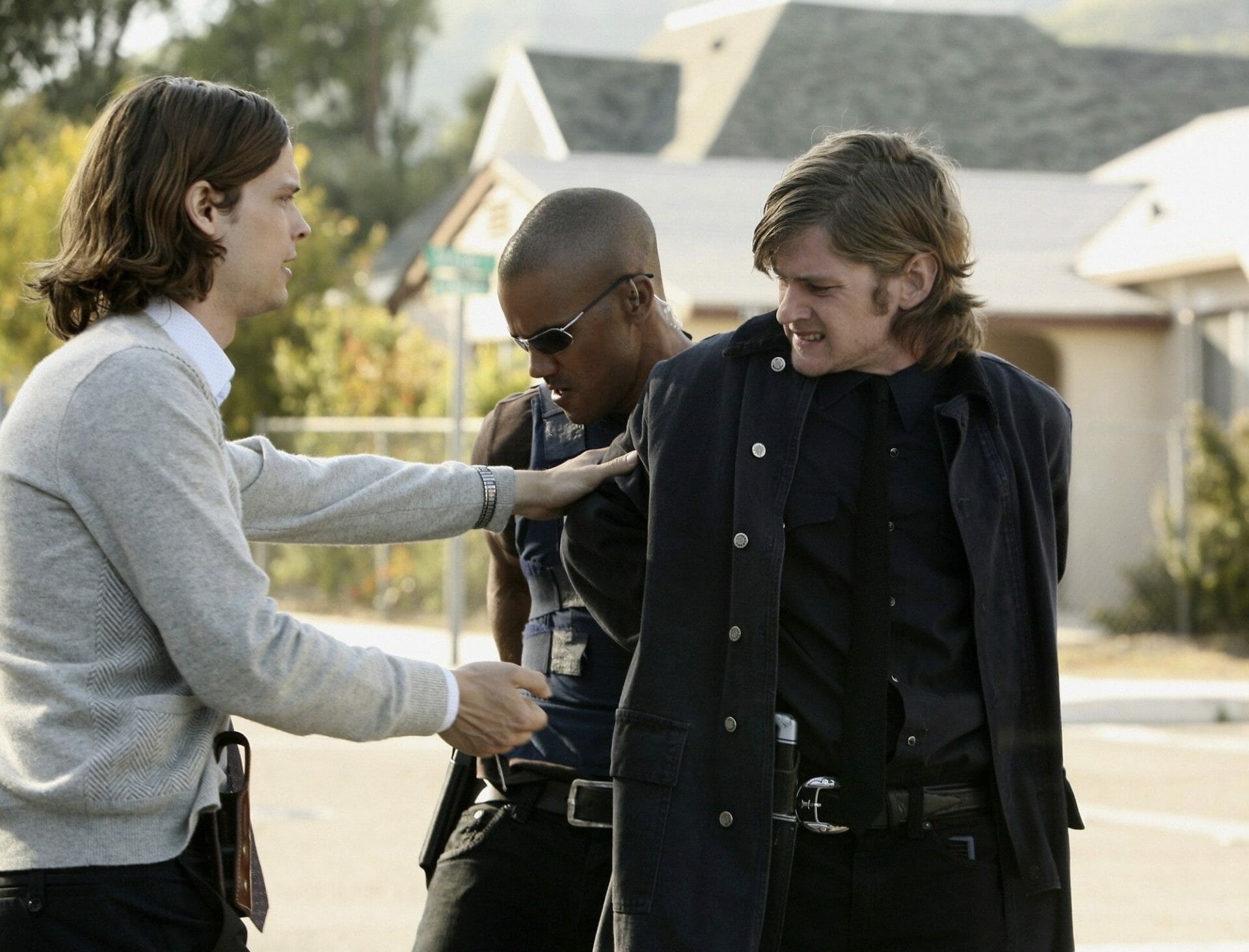 In this episode, Reid is still affected by the fact that he couldn't save Tobias Hankel. When the team sets off after an unsub to which Reid connects, he quickly jumps into action. Owen is a high school student bullied by kids in his school and his father, a Deputy Sheriff.
One day he finally snaps. He started to kill the people who pushed him for so many years. When Owen finally decides he will commit suicide. Reid steps between him and the police and talks him down.
10. Minimal Loss (Season 4, Episode 3)
In this episode of criminal minds, Reid and Prentiss investigate a child abuse case as an undercover agent. Unfortunately, they are also taken hostage by a cult leader, Benjamin Merva (Luke Perry).
Reid manipulates the cult leader and helps many women and children escape. This is the turning point in Reid's character. He is now getting more responsibilities for fieldwork.
11. Memoriam (Season 4, Episode 7)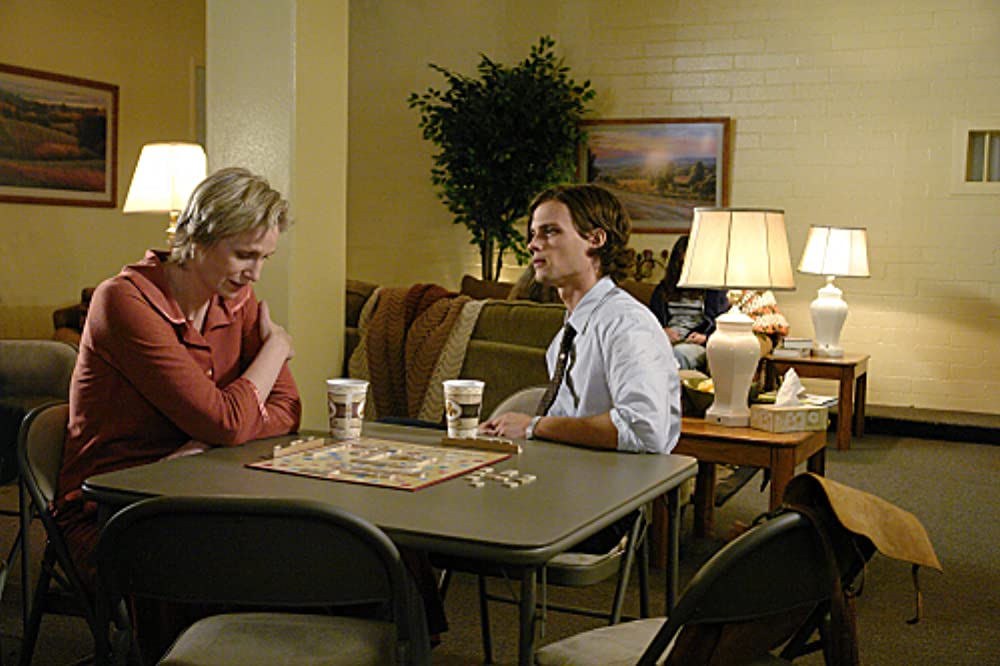 This episode highlights that Reid begins to investigate himself, with the help of David Rossi(Joe Mantegna) and Derek Morgan (Shemar Moore). He explores a young boy Riley.
Reid searches for his past using hypnosis. He believes that his father is the murderer. This is the only episode that sees Spencer's father. His name is William (Taylor Nichols). He abandoned Spencer and his mother (Jane Lynch).
Diana witnessed the murder of Gary Michaels; he is the one who is responsible for killing Riley Jenkins. He was also stalking Spencer when he was a child.
12. 300 (Season 14, Episode 1)
This criminal minds season starts with the kidnapping of Penelope Garcia (Kristen Vangsness). They are the 300th victim of Benjamin. This 300-episode forces Reid to manipulate kidnappers.
It also shows how Reid has come so far as a character. Ultimately, we witness a reunion and prove how much of a family they are.
13. LDSK (Season 1, Episode 6)
In this episode of criminal minds, Reid saves the lives of hostages and Hotch ( Thomas Gibson). In the early episode, we see that Reid fails his qualification, and Reid feels embarrassed.
However, he redeems it when he and Hotch are the hostages to the unsub. Reid kills unsub with a perfect headshot. This is the first time we witness Reid saving lives and handling weapons without fear.
14. Revelations (Season 2, Episode 15)
This episode is the first time we see Reid experiencing real trauma. He is kidnapped and tortured by Tobias Hankle (James Van Der Beek). His mental and physical torture streamed to his team members. We see the full effect on each character's face as they witness the pain that the innocent Reid is experiencing.
Reid is now able to manipulate Hankle and kill him. The episode of the criminal mind is Perfect, where we see Reid's ability to push through his emotions in traumatic situations, which only improves him as a character.
15. Entropy (Season 11, Episode 1)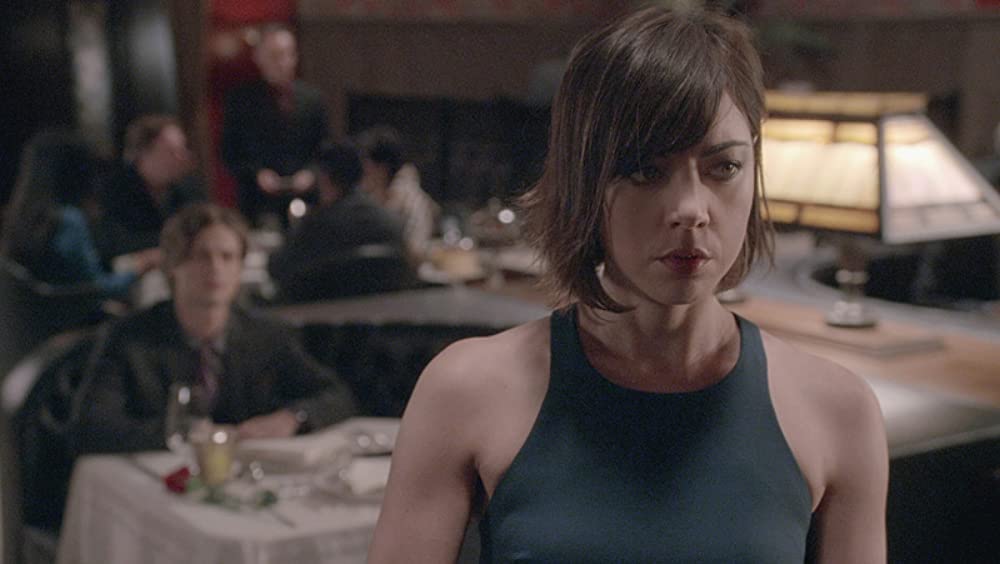 "Entropy" is one of the best criminal minds episodes. The episode shows the arrival of the recurring and notorious Cat Adams (Aubrey Plaza). Who later sends Reid to jail and torments his life. The chemistry seems brilliant as Reid is both impressed and disturbed by Cat's intellect and the tact she uses.
Reid plays mind games with Adams and admits painful truths, whereas Cat also equally surprises and manipulates Reid. Ultimately, his deceit results in her capture. "Entropy" is full of fun and quick-witted and develops Reid's ability to read and respond.