Criminal Minds is one of the best mystery-solving television series that you can watch right now. The critically acclaimed multi-award-winning police procedural series began in 2005 and concluded its fifteen seasons run in February 2020. Criminal Minds follows a group of criminal profilers working at the Behavioral Analysis Unit of the FBI. The profiling team uses behavioral analysis to investigate crimes and find the perpetrators.
The series has a total of 324 episodes with a new case in every episode. So for those who haven't watched the show yet, there is a lot of catching up to do! But if you have started the show from the middle, you can finish the series and go back to the start without worrying about continuity. However, if you are the kind of viewer who wants to watch the best episodes of the lot, you will definitely like this list of the best episodes of Criminal Minds.
Best Criminal Minds Episodes to Binge-Watch
1. Masterpiece
Season: 4
Episode: 8
IMDb: 8.4/10
A narcissistic psychopath confesses to killing seven people. The serial killer also claims to kill five more people and challenges the BAU to find him before he kills them. This episode starred Jason Alexander as the killer, Henry Grace, and gave a fantastic performance. His performance as the villain made the viewers despise him.
2. 100
Season: 5
Episode: 9
IMDb: 8.6/10
This episode featured the final showdown between Hotch and The Reaper. The Reaper (portrayed by C. Thomas Howell) was one of the most dangerous and hated villains in Criminal Minds. In this episode, the BAU comes together to help and protect Hotch and his family when The Reaper comes back into town. The Reaper had previously killed Hotch's ex-wife Haley and 20 other people. Hotch took on the case but couldn't find any leads. The Reaper then stopped killing for eleven years and resurfaces later.
3. The Fisher King
Season: 1
Episode: 22
IMDb: 8.1/10 (Part 1) and 8.7/10 (Part 2)
This case takes place over two episodes. A man named Randall Garner lost his family in a fire. He became severely disfigured by the fire and became institutionalized due to his mental illness. He is later released but he decides to target the members of the BAU and torment them. Despite the episode's unexpected anticlimax, it is thrilling and engaging.
4. Revelations
Season: 2
Episode: 15
IMDb: 9/10
One character who the viewers learn a lot about is Spencer Reid. Reid is an intelligent man but has a lot of personal problems. His own mother suffers from schizophrenia and is institutionalized. In Revelations, Reid is captured by a serial killer named Tobias Hankel who suffers from a split personality disorder. The BAU team tries to locate Reid after a video of Hankel abusing Reid goes on air. Reid also gets flashbacks of his childhood due to being drugged by his captor.
5. True Genius
Season: 7
Episode: 11
IMDb: 8.6/10
This episode is inspired by the real-life Zodiac killer who left cryptic messages at the scenes where he/she committed murders and was never caught. This episode follows a young child named Caleb who is a prodigy but has been inspired by the Zodiac killer. Spencer Reid tries to solve this case and tries to rebuild his own confidence as he feels that he hasn't lived up to his own expectations.
6. Amplification
Season: 4
Episode: 24
IMDb: 8.6/10
This episode follows a terrorist serial killer named Chad Brown who has a motive. He wanted to show people how vulnerable counties could be to terrorist attacks. He carries out an anthrax attack which infects Spencer Reid. Reid solves the case from quarantine before he runs out of time but luckily gets the vaccine.
7. Zugzwang
Season: 8
Episode: 12
IMDb: 8.7/10
Another episode that is thrilling and has an anticlimactic ending, which impacts Reid and leaves him broken. This episode follows a stalker named Diane (portrayed by Michelle Trachtenberg) who kidnaps Reid's girlfriend, Maeve. The BAU race against time to find Diane and rescue Maeve.
8. Date Night
Season: 15
Episode: 6
IMDb: 8.7/10
Aubrey Plaza reprises her role as hitwoman Cat Adams who was brought down by Reid. In this episode, she wants a final meeting with Reid as a date before her execution. To get Reid to see her, she has Reid's girlfriend's sister and father kidnapped.
9. Entropy
Season: 11
Episode: 22
IMDb: 9.2/10
This is the episode where Reid tries to outsmart assassin Cat Adams and bring her down. In this episode, the BAU implements an intricate strategy to try and take down a hitman ring (which Adams is a part of). Reid is undercover where he is supposed to be on a blind date but in reality, is meeting up with Adams to catch her. This episode is brilliant and terrific as it features two characters with great intellect just battling it out.
10. Mr. Scratch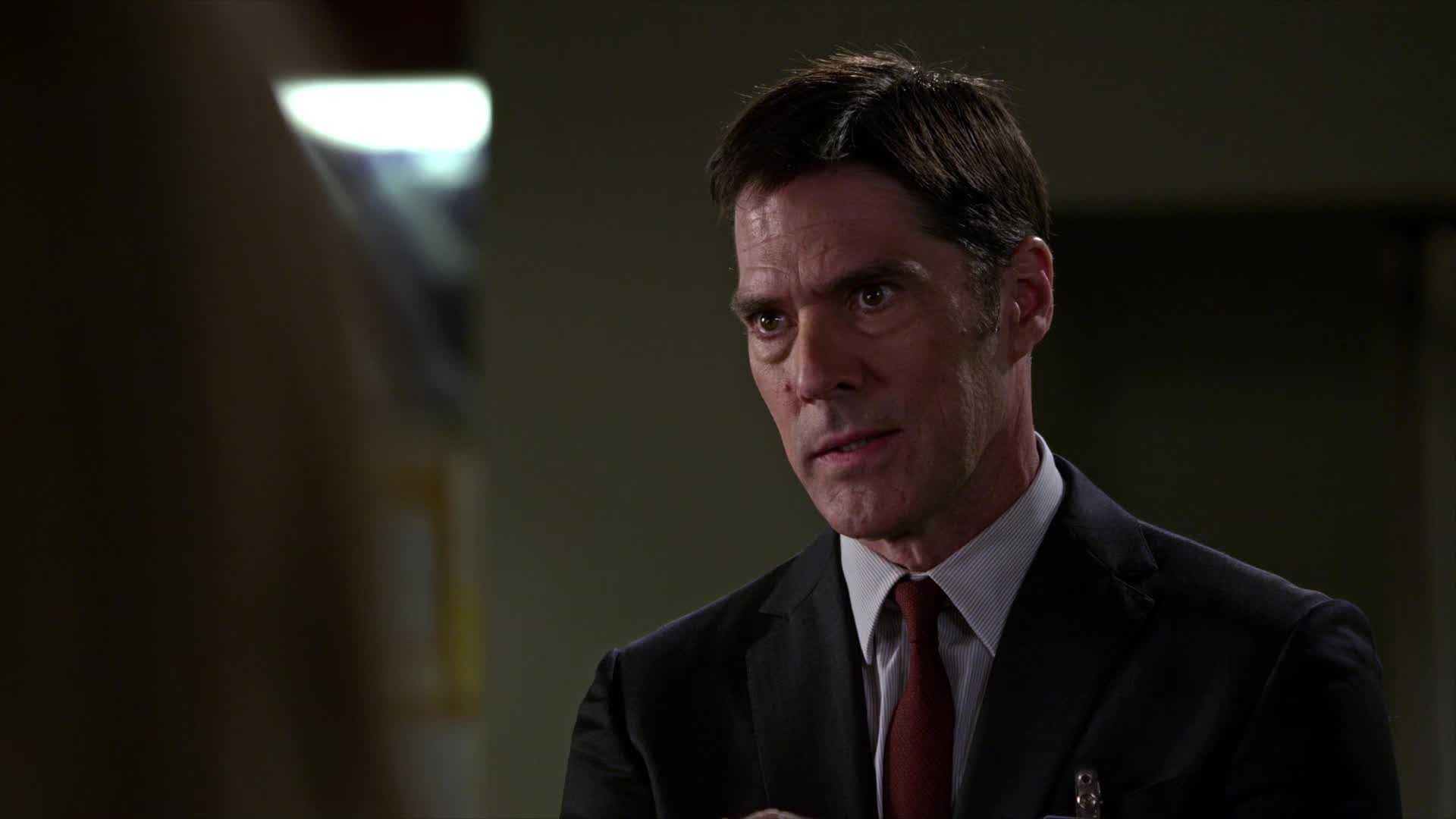 Season: 10
Episode: 21
IMDb: 8.8/10
This episode goes deeper into the psychology and mindset of serial killers and is also the start of a major story arc. In this episode, Mr. Scratch escapes and along with him, many more serial killers escape. Mr. Scratch later goes on to target members of the FBI in the later seasons.
11. The Replicator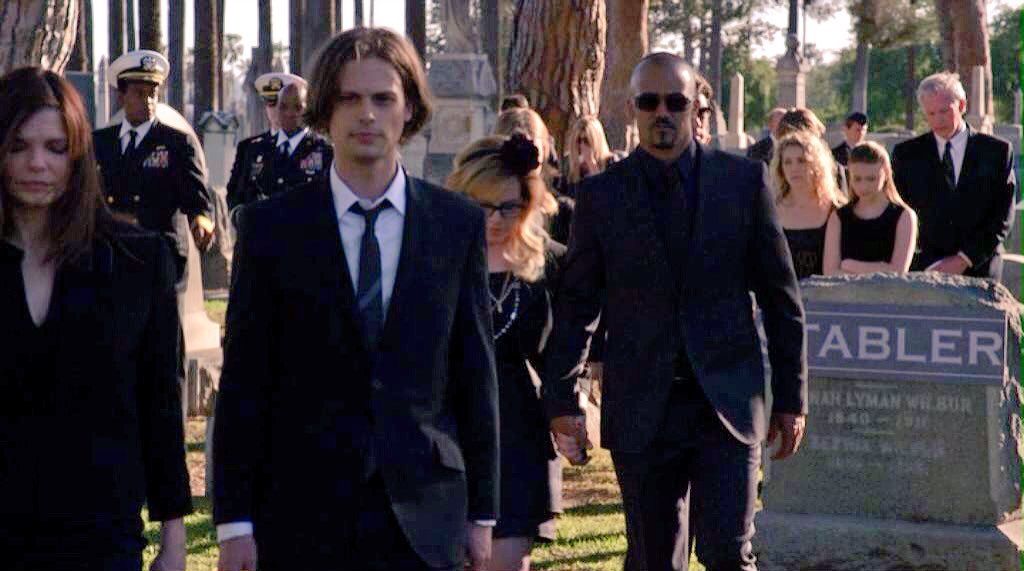 Season: 8
Episode: 24
IMDb: 8.2/10
This episode featured the talented and impeccable Mark Hamill portraying John Curtis aka the Replicator. John Curtis is a unique villain as he is a former FBI agent turned serial killer with great intellect and high IQ. Curtis is here for revenge as he was left alone to take the blame on an old case. He starts replicating crimes from previously solved cases of the BAU. This episode has a bittersweet yet great climax and ended the season perfectly.
12. Demons
Season: 9
Episode: 24
IMDb: 7.9/10
A well-woven episode where the BAU continues the murder investigation in the state of Texas. There they learn that corruption could be the motive behind the murders and continue to dig deeper. They come across a corrupt organization with sinister motives. Meanwhile, Garcia is forced to take action to help a colleague and inadvertently puts herself in trouble.
13. Extreme Aggressor
Season: 1
Episode: 1
IMDb: 7.9/10
The very first episode of Criminal Minds is one of the best and simply cannot be missed. In Seattle, a woman goes missing, and later her dead body is found. However, her death later gets connected with three unsolved murders. The BAU spring into action and race to find the killer before another murder is committed.
14. Sex, Birth, Death
Season: 2
Episode: 11
IMDb: 8.7/10
In the Washington metropolitan area, several prostitutes are found murdered. During the investigation, Reid starts suspecting a high school student (played by Anton Yelchin) and feels that he could have committed the heinous crimes. Hotch meanwhile is pressured by a powerful political figure to keep the case low and to get the case closed. This episode shows the dirty side of politics and how power can be misused from providing justice.
15. Hit
Season: 7
Episode: 23
IMDb: 8.3/10
Another thrilling and tense episode. The BAU tries to find a gang of bank robbers who also happen to operate as serial killers in Washington D.C. The team attempts to diffuse the situation at the bank but matters take for the worse when one of their own is taken, hostage.
16. Jones
Season: 2
Episode: 18
IMDb: 8.4/10
A serial killer assumed to be dead for two years returns and resumes his crimes in New Orleans. The BAU finds a solitary clue, to begin with. They work with a New Orleans Police Department Detective to decipher the clue and find the killer.
17. Conflicted
Season: 4
Episode: 20
IMDb: 8.6/10
This episode throws some light on difficult situations that crime units face while sending out teams to solve cases. Two college students are sexually assaulted and suffocated fatally while vacationing in Texas. The BAU is forced to rethink sending two-person teams after an unexpected turn in the investigation.
18. Hamelin
Season: 14
Episode: 12
IMDb: 7.6/10
This episode is an unexpected revenge story where a man attempts to take revenge against those who wronged him by kidnapping their children and torturing them. Three children in Iowa are abducted on the same night. Surveillance cameras in a park reveal that the children freely entered their captor's van. Armed with this evidence, the BAU attempt to profile this kidnapper who the children likely knew. A kidnapper with dark motives.
19. 300
Season: 14
Episode: 1
IMDb: 8.6/10
A decade after taking down a cult leader Benjamin Cyrus, the cult returns under a new leader who has married one of Cyrus' wives and is back for revenge. The new cult leader, Benjamin Davis Merna was also known as The Strangler and killed 299 people. He intends to make Spencer Reid his 300th victim. Members of the cult begin infiltrating the BAU to try and take them down. At the same time, Reid and Penelope Garcia are captured by the cult. This episode has a lot of stress and emotional turmoil which is too much to handle.
20. Hashtag
Season: 10
Episode: 7
IMDb: 7.6/10
In Bethesda, Maryland, an online celebrity is found dead. The BAU attempts to profile a serial killer who uses social media to find his victims. The team tries to track the killer through his MO. This episode shows the dangerous and bad side of social media and how it can wreak havoc and chaos in people's lives if not used properly.
21. And In The End
Season: 15
Episode: 10
IMDb: 7.6/10
Reid ends up in the hospital due to an injury to his brain caused by a standoff. This episode is filled with thrills, keeps you engaged, and also gives a satisfying conclusion to every story arc and the series as a whole. A couple of team members retire and Reid eventually recovers.
22. Ghost
Season: 15
Episode: 5
IMDb: 7.5/10
A sniper who the BAU hunted down fifteen years prior returns and kills several people in Illinois. They start assessing the killings and track down the killer but two of them get kidnapped which changes the course of the case completely.
23. JJ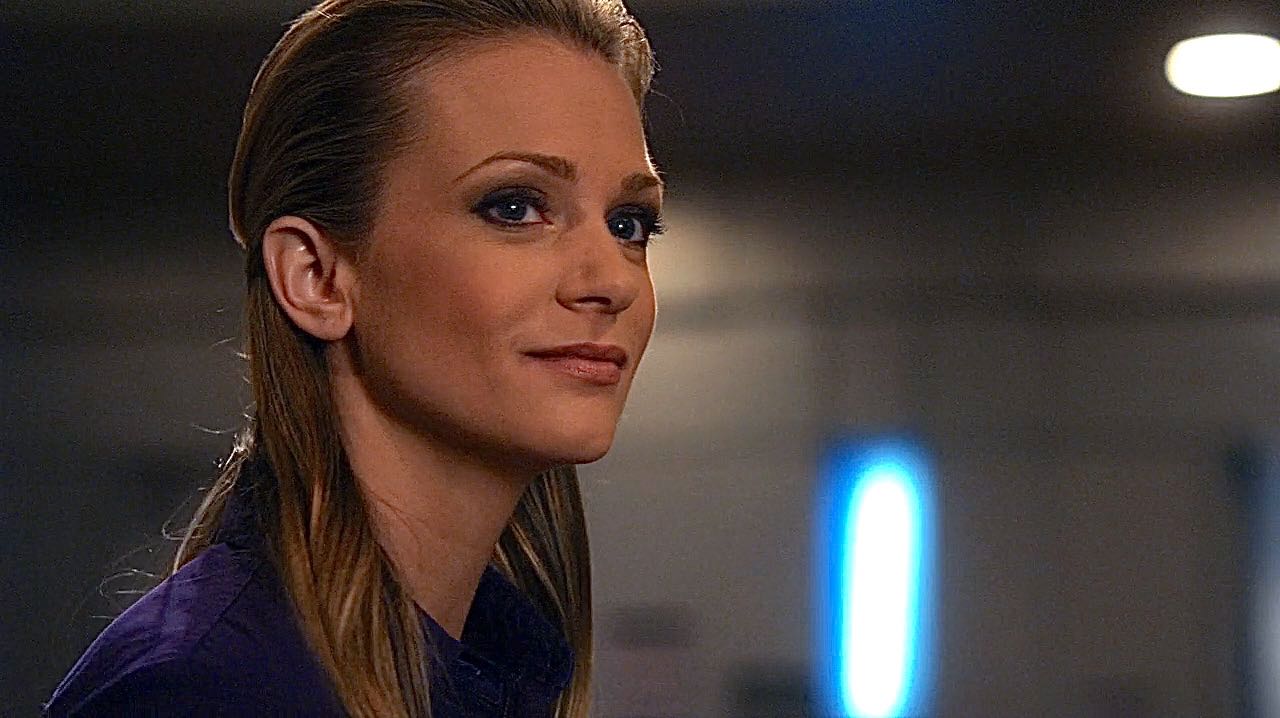 Season: 6
Episode: 2
IMDb: 8.2/10
A teenage girl from Maryland goes missing and the BAU is forced to deal with the girl's overprotective parents. At the same time, they try to extract a confession from the prime suspects. However, the prime suspects pass the polygraph test despite being the last to see the girl alive. Meanwhile, JJ is offered a promotion that would take her to work in a different city. She struggles to choose between accepting the promotion and getting separated from her team or to stay and stick with her team.
24. The Pact
Season: 8
Episode: 2
IMDb: 7.5/10
Two murders have been committed, one in San Diego and the other in Los Angeles. The BAU begins investigating and starts to suspect that the two murders could be connected and committed by the same people. The murders have been committed within hours of each other which leads the BAU to suspect two killers who are working with each other and are killing criminals who were released.
25. Doubt
Season: 3
Episode: 1
IMDb: 7.8/10
Three women are killed by stabbing in a college in Arizona. The BAU suspects a security guard on campus and takes him into custody. However, another murder takes place on the campus despite the prime suspect being in custody. This causes the BAU to question their profiling skills.
26. The Bunker
Season: 13
Episode: 6
IMDb: 8.1/10
A chef from Richmond and more citizens from both Richmond and Culpeper go missing. The BAU sets out to connect these abductions and find out the kidnapper's motive.
27. The Capilanos
Season: 13
Episode: 17
IMDb: 8/10
In Oklahoma, a man is stabbed and killed in his home. His seven-year-old son witnesses the killing and says that the killer was dressed as a clown. The BAU then further investigates the area when reports of a clown terrorizing the area come to light. At the same time, they try to find out if the child is saying the truth or not.
28. Anonymous
Season: 10
Episode: 12
IMDb: 7.5/10
Three people in Florida are shot dead. The BAU starts profiling a person who reports the crimes before actually committing them. They try to find him before he kills more people.
29. The Job
Season: 11
Episode: 1
IMDb: 7.5/10
Two men are found dead with distinctive masks painted on their faces. The BAU tries to profile a skilled hitman who is targeting former clients.
30. Pariahville
Season: 11
Episode: 6
IMDb: 7.4/10
A registered sex offender is killed in her own home in Florida. The BAU is faced with the overwhelming task of questioning over two thousand people in the community made for offenders who have no violent history.
These episodes of Criminal Minds are some of the best to watch. Viewers will greatly enjoy watching them and crime and mystery lovers will definitely love them. Happy Watching!