Korean dramas are famous worldwide, partly thanks to that same growth of Kpop culture (called "Korean Boom") and their broad availability via online streaming that frequently includes translations in several languages. And without any further ado, let's talk about all the kdramas to watch for all the fans out there.
What is it about how Korean love movies are shot that makes your heart skip a beat and your tummy quiver? It makes you grin like a fool and think about your future love. But will it be as enchanting and lovely as the performances of your favorite Korean cast members? Most likely not. Regretfully, the relationship depicted in these films and plays and what occurs in real life are vastly different. So, simply to let your mind go wild, you should view these entertaining videos.
40. The Glory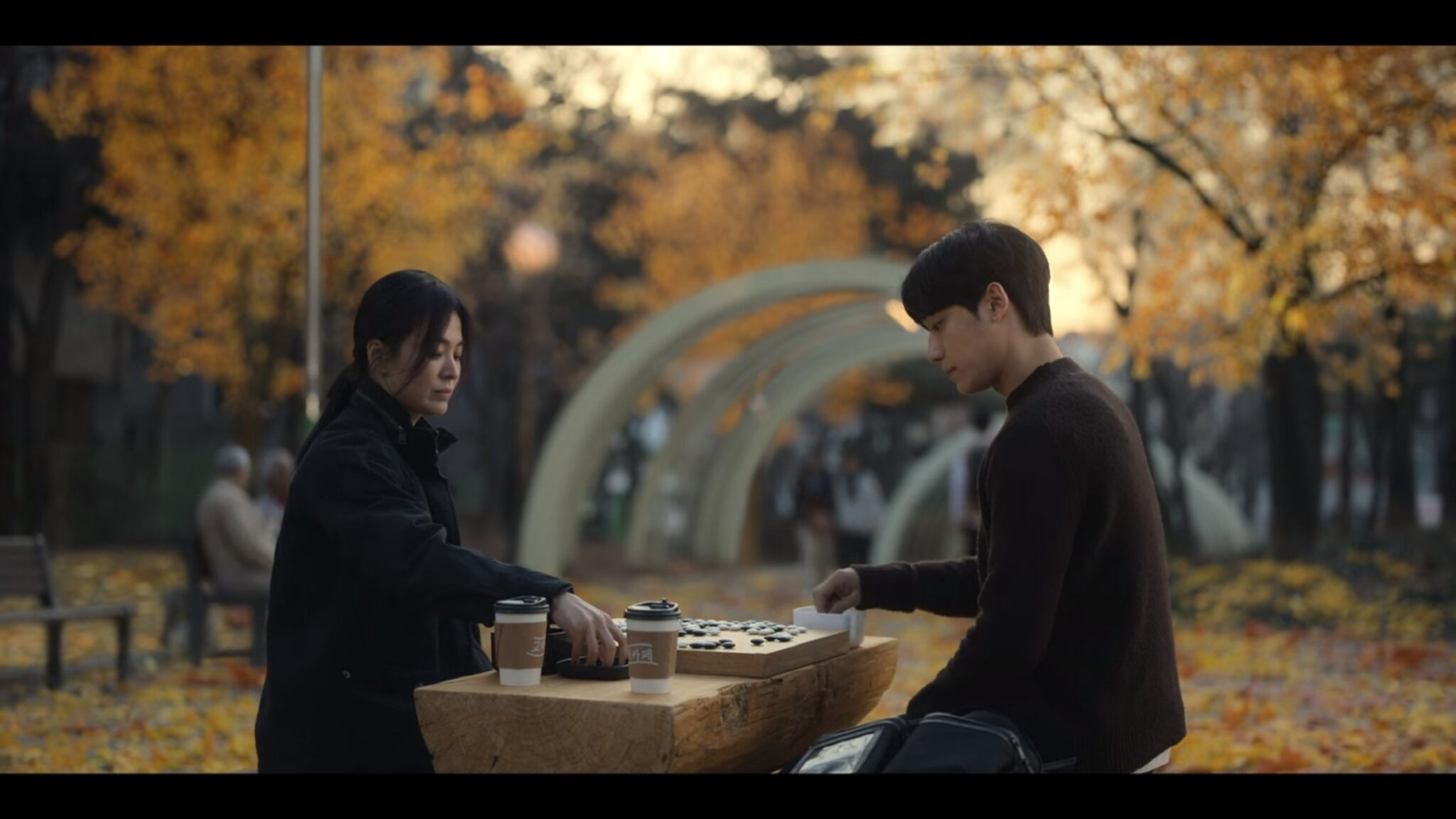 Writer: Kim Eun-sook 

Director: Ahn Gil-ho

IMDb: 7.8

Cast: N/A

Streaming platform: Netflix 
Moon Dong-eun (Song Hye-kyo), a previous victim of severe school bullying who was left mentally and physically terrified by her affluent group of attackers, is the main character of this gripping vengeance drama, The Glory.
Dong-eun spent the next 20 years plotting her retaliation as her bullies—including the now-famous weather forecaster Park Yeon-jin (Lim Ji-yeon)—went through life without incident or remorse. Sixteen years later, Dong-eun starts destroying the bullies' lives with her complex plots, creating an unavoidable series.
39. Extraordinary Attorney Woo
Written by:

Moon Ji-won

Directed 

by: Yoo In-shik

Starring: Park Eun-bin Kang Tae-oh Kang Ki-young.

IMDb: 8.7

Streaming platform: Netflix 
This endearing sitcom is difficult to sum up in one sentence because it combines a legal procedural, family drama, rom-com, workplace drama, and an encyclopaedia of whale facts. The first autistic lawyer in Korea is Woo Young-woo (Park Eun-bin).
She needs to adjust when she starts her first job at Hanbada Law Firm because her social abilities are considerably different from those of her coworkers, clients, and competitors. This was one of the most-watched Korean dramas due to the friendships that develop between Young-woo and her fellow solicitors as well as the insightful cases addressing various social issues.
38. SKY Castle
Writer: Yoo Hyun-mi

Director: Jo Hyun-tak

Starring: Yum Jung-ah, Lee Tae-ran, Yoon Se-ah, Oh Na-ra

IMDb: 8.2/10

Rotten Tomatoes: N/A

Streaming Platform: N/A
The best melodramas are captivating and upsetting while shedding attention on a crucial societal issue that the nation is now facing. And by "the best melodrama," I refer to SKY Castle. This 2018 smash-hit (like the second-best ratings in Korean cable network history smash-hit) centres on a group of ultra-wealthy families who are concerned with getting their high school-aged children accepted into the country's most renowned colleges.
This comedy raises the question of whether such high parental expectations are in any way good for children given that the intense competition can result in mental breakdowns, estrangement, and even death.
37. It's Okay to Not Be Okay
Writer: Jo Yong

Director: Park Shin-woo

Starring: Kim Soo-hyun, Seo Ye-ji

IMDb: 8.7/10

Rotten Tomatoes: N/A

Streaming Platform: N/A
Warning: this drama is intense and worth seeing even if it deals with trauma and mental health. Moon Gang-tae (Kim Soo-hyun), a carer on a psychiatric ward for his older, autistic brother Moon Sang-tae (Oh Jung-se), falls for Ko Moon-young (Seo Ye-ji), a writer of children's books who suffers from an antisocial personality disorder. The cast members of the show deliver incredible performances, and the overall tone is one of a gloomy fairy tale similar to Moon-young's works.
36. Mr. Queen
Writer: Park Gye-ok, Choi Ah-il

Director: Yoon Sung-sik

Starring: Shin Hye-sun, Kim Jung-hyun

IMDb: 8.2/10

Rotten Tomatoes: N/A

Streaming Platform: N/A
This time-jumping historical-comedy may be the craziest you'll ever hear. K-dramas are infamous for their "just trust me on this" ideas. The conceited, misogynistic chief chef in South Korea's presidential mansion, the Blue House, is Jang Bong-hwan (Choi Jin-hyuk).
He wakes up in the body of Kim So-yong, the queen of Joseon, after being involved in an accident and nearly drowning in the swimming pool of his apartment building (Shin Hye-sun). They must also deal with their newlywed King Cheoljong (Crash Landing on You's Kim Jung-hyun), who has his own secrets to keep hidden, as the time traveller adjusts to his new identity and 19th-century palace intrigues.
35. Crash Landing on You (2019-2020)
Directed by: Lee Jung-Hyo
Cast: Hyun Bin, Seo Ye-jin,
Written by: Park Ji-eun
IMDB Ratings: 8.8/10
Streaming platform: Netflix
This Korean romantic comedy drama, Crash Landing on You, is a great blend of romanticism, compassion, humor, and family. It double-checks all of the items for anyone's to-do list. Theatrics? Passion? Comedy? Is there a unique plot? Characters who are interesting to read about?
Check it out. It's got everything! This hilarious tale will entice you from the start. It all starts with Yoon Se-ri, our female heroine, an entrepreneur who has everything but her family's affection. She chooses to try out flying equipment independently, but she is caught in an unexpected cyclone and becomes lonely in North Korea.
Everybody there back home assumes she's gone, but she's truly alive and well in the embrace of a North Korean military leader named Ri Jeong-Hyeok. On the other hand, his crew took it amongst themselves to bring her home safe and sound. His squadron consists of a group of amusing individuals that raise the comic quotient of the rest of the show.
But, of course, they fall in love with each other in the end. And their connection is truly hilarious. All of it is near-perfect, from performing and the complete crew to the storyline and cinematography! This is a must-see Korean chick flick with a terrific tragic romance, including its peaks and valleys!
34. Descendants of the Sun 
Directed by: Lee Eung-bok
Written by: Kim Eun-sook
Cast– Song Joong ki, Song Hye-kyo
IMDB Ratings: 8.4/10
Streaming platform: Netflix
DOTS, or Descendants of the Sun, is a 2016 smash drama that helps people fall in love all over again. Before being mobilized on about the same international peacekeepers, Si-jin, a special forces commander, with Kang Mo-Yeon, a doctor, had a quick exchange at a hospital.
This Korean love story conveys the concept that while finding love is simple, good relations while dealing with the demands of their employment is a challenge the pair must face collaboratively. Officer Yoo Shi Jin and Haesung Medical's Doctor Kang Mo Yeon have such a love story. But, in a military conflict nation, they're all in jeopardy.
33. Weightlifting Fairy Kim Bok-Joo (2017) 
Directed by: Oh Hyun-Jong
Written by: Kim Soo Jin
Cast: Lee Sung-Kyung, Nam Joo-hyuk,
IMDB Ratings: 8.4/10
Streaming platform: Netflix
In this Korean Chick flick, a group of college athletics enthusiasts endures difficulties as they encounter their destiny. Kim Bok-Joo is a great weightlifter with a lot of ambition, but she conceals her anxieties behind a harsh exterior. Jung Joon-Hyung is a great swimmer who suffers from deep pain from his background.
Both Bok-Joo and Joon-Hyung have tremendous ambitions to succeed in their careers, but personal fears and pasts are slowing them down above all. When Jung Jae-Yi, Joon-brother, Hyung's and his old girlfriend Song Shi-ho enter the fray, issues appear to become more problematic.
The student participants have been through difficult times as Bok-Joo nurtures a crush on his brother while Shi-ho returns to Joon-life. Hyung's They are sprinting at them. Bok-Joo and Joon-Hyung find love as they work hard to achieve their ambitions, but getting over the difficulties is the actual battle they'll confront.
The couple's lovely chemistry is fantastic, and they render each moment amusing. Their chemistry is too good to resist, and the performance is superb. This movie depicts the real difficulties that athletes endure while studying at large institutions. A definite source of strain, a terrific storyline, and flawless presentation, this series' caliber is fairly high and seems to have a lot to contribute!
32. Master's Sun (2013) 
Directed by: Jin Hyeok
Written by: Hong Jung-Eun
Cast: Gong Hyo-jin, So Ji-sub
IMDB Ratings: 8.3/10
Streaming platform: Netflix
Master's Sun is a well-known Korean romantic comedy-drama that has captivated audiences worldwide. After an accident a few years ago, a woman named Tae Gong-shil began to see deceased people. She is sick and bored of her existence; terrifying spirits constantly want her assistance, but she has no time for herself. When she sees Joo Joong-won, the frigid and aloof CEO of a huge corporation, her story takes a full 360 shift.
When Gong-shil realizes that perhaps the spirits she generally sees vanish when she embraces Joong-won, their destinies clash. Since there isn't a phantom bothering her single moment, Gong-shil breathes at ease for perhaps the first time in ages. On certain terms, he permits her to remain at his side. But, as they unravel a secret, they become close, and Joong-won is rapidly evolution smitten with her.
It is a brilliant show with leading chemistry, a tinge of tragedy and hilarity, and passionate unexpected twists after every episode that'll have you hooked and binge-watching the rest of the series in one day. You'll be rooting for the leads to form a relationship and Gong-shil to find the calm she craves. You won't be ready to terminate yourself from being pulled to the leads as you cheer for her to attain the comfort she craves. They have great banter and screen presence. This melodrama is unquestionably at the top of everyone's list.
31. Coffee Prince (2007) 
Directed by: Lee Yoon-Jung
Written by: Jang Hyun-Joo
Cast: Yoo Eun-Hye, Gong-Yoo,
IMDB Ratings: 8.2/10
Streaming platform: Netflix
A Korean dramedy that Korean drama enthusiasts revere as a masterpiece. This amusing comedy follows Han Gyul, who is initially viewed as a typical rich heartbreaker. Still, we later discover a gentler and more endearing side to this 'guy' he so genuinely wants to be somehow. Go Eun-chan has been the earner of her house even when she was 16, so she hides her sexuality and appears to be a male when she goes back to work.
She performs a variety of part-time jobs to support her household, which is both sweet and resolutely individualistic. When Han Gyul develops a love for a 'guy,' he experiences confusion about his gender. A heartwarming comedy that will grab your soul!
This 17-episode Korean love light entertainment is a funny show which might throw viewers on a complete emotional roller-coaster. Even though the actors have a lot of complicated connections, they express real affection that softens heartstrings. An interesting tale, intriguing characters, outstanding cast performances, a wonderful soundscape, and a good play. You will adore it, we promise!
Read More: The Funniest Korean drama To Watch If You Need a Good Laugh
30. Strong Girl Bong-Soon (2017) 
Directed by: Lee Hyeong-min
Written by: Baek Mi-kyeong
Cast: Park Bo-young, Park Hyung-Sik,
IMDB Ratings: 8.2/10
Streaming platform: Netflix
A sweet Korean psychological thriller that combines several elements, including adventure, suspense, romance, and hilarity. A funny story of Do Bong-soon, a young woman, born with supernatural power that has run in her family for decades. The program kicks off with a boom as she stumbles across such a gang of thugs who have been bothering local individuals, and she accidentally injures them severely while Min-hyuk witnesses in admiration.
The opening episodes, which feature comic gags well with characters, truly set the tone for the rest of the play. Upon seeing Bong-soon in motion, Ahn Min-hyuk, a huge gaming firm's selfish and very kind CEO, desires her to serve as his protector.
He's interested in her from the beginning, but Bong-soon, his eyes are on his best childhood friend Guk-doo, a stoic cop who loves innocent girls. Bong-soon tries hard to get into the kind of "innocent girl who needs to save" in front of her, but she's actually in front of Min-hyuk. We see their love grow throughout the season as Min-hyuk teaches him to control his strength by training him.
A lighthearted romance that will have you cheering throughout. Comprising a small part of a series of subsequent kidnappings in his hometown, Guk-do follows and works to resolve it. Overall, the characters have a great banter that results in breathtaking scenes. It will completely steal your heart.
29. Fight For My Way (2017) 
Directed by: Lee Na-Jeong
Written by: Sang-Choon Im
Cast: Park Seo-Joon, Kim Ji-won,
IMDB Ratings: 8.1/10
Streaming platform: Netflix
This other slice-of-life rom-com follows four individuals as they struggle to thrive and achieve their goals. Ko Dong-man is a well-known professional taekwondo player who retired after such an awful match and has never really returned after that. Instead, he earns his income as an exterminator for a pest control company.
Choi Ae-ra, his closest buddy, is a talented woman who wishes to be an anchor; she looks unstoppable with a microphone in her grasp. In actuality, she serves at a retail supermarket's customer service counter. Kim Joo-man is the group's smartest member, who aspires to be successful in his career and make enough funds to cover himself and his girlfriend satisfactorily.
Baek Seol-hee, Joo's girlfriend, a man who is an innocent woman who falls in love with Joo-man, is the center of his universe. So while the four children below fight for their dreams, Ae-ra and Don-man are in love.
It is a very entertaining drama with amazingly talented actors who play their roles very well. We see them running toward the seemingly impossible, but we have never seen them give up hope. The performers, too, have great banter and a wicked sense of humor, delivering smart phrases with flawless emotions that will make you laugh aloud. However, the drama delves into a world of sentiments in which their ambitions appear improbable, and their connection is stressed due to various factors. This is a fantastic Korean drama that will uplift and encourage you!
28. Legend of the Blue Sea (2016) 
Directed by: Jin Hyuk
Written by: Ji Eun Park
Cast: Jun Ji-Hyun, Lee Min-ho,
IMDB Ratings: 8.1/10
Streaming platform: Netflix
A classic and hugely successful Korean dramedy starring two massive Hallyu stars. This drama is based on a traditional Joseon folktale. Based on unofficial historical accounts of a mermaid and a seaman. The story revolves around Heo Joon-Jae, a wealthy con artist, and Shim Cheong, a mermaid.
The plot alternates between the couple's Joseon personas and their current manifestations, suggesting similarities in destiny that pull them closer. Following his parents' separation, Joon-Jae becomes a con artist. While searching to scam a wealthy woman, he encounters a mysterious woman who sneaks into his oceanfront flat. Shim Cheong cleans up his oceanfront property and arrives at his residence.
Their past is complicated, and we will not say anything big to avoid the robbers. In 1598, Governor Dam Ryung settled in the inn of Mr. Yang. One night, Yang is seen holding a mermaid caught next to her. Dam Ryung throws him out to sea. But, just before swimming back to the sea, they held hands for a while.
These moments link their conclusions far deeper than they had imagined. A fascinating narrative with amusing sequences starring Shim Cheong, who understands nothing about earthly existence and whose curiosity will have you rolling with laughter. Their chemistry is incredibly beautiful, and their love is admirable. Everything about the best Korean love drama is perfect.
27. What's Wrong With Secretary Kim? (2018) 
Directed by: Ji Yeong Choi
Written by: Jung Eun-Young
Cast: Park Seo-Joon, Park Min-Young,
IMDB Ratings: 8.1/10
Streaming platform: Netflix
A K drama with one of the biggest audiences in Korean cable and satellite history! Bit of trivia: This drama, which is based on a novella, has captivated millions of fans worldwide on streaming platforms such as DramaCool and Viki Rakuten! In this amusing comedy, the plot centers around fit and pretty Deputy Chairman of a large firm and his secretary, Kim Mi-so.
Lee Young-Joon is an egocentric, conscience snob who sits on a throne he built for himself. He has few buddies and is uninterested in other people's daily lives. So Young-Joon feels upset when his secretary Mi-so informs that she'll be resigning after nine years as his assistant.
For years he got used to all his little habits and made his life his own, but his sudden departure left him confused. He makes an accurate prediction of why he would wish to go, but his judgment is incorrect. Young-Joon knows that he has been missing something like that without him. He did not understand that it had to do with work or personal affairs. But, that is something he should consider for himself. She does everything she can to keep him with her, but, Mi-So finds her efforts difficult and ridiculous.
Something, though, binds them forever long well before nine years they spend altogether. A comedy-drama with dark trauma that the protagonists face together. The leads have a genuine affection that appears to be easy at first, but the saga continues as the story goes on. Everyone got into the whole series. Once you get started, we hope you will find yourself asking for more.
26. My Sassy Girl (2001) 
Directed by: Jae-young Kwak
Written by: Jae-young Kwak
Cast: Jun Ji-hyun, Cha Tae-hyun,
IMDB Ratings: 8/10
Streaming platform: DramaCool
It is among the best K drama films ever made, portraying Jun Ji-Hyun, the quintessential beloved Star. This is the film that catapulted Ji-Hyun to stardom in her formative years. Surprisingly, this tale is made up of a series of genuine anecdotes about a guy called Ho-connection sik's with his fiancée that he posted on his Facebook page. Kyun-woo, a young fellow, encounters an anonymous drunk girl leaning dangerously close to the train lines, and he drags her away to save her.
The story opens when she addresses Kyun-woo "honey" right before passing out; the travelers presume he is her boyfriend and encourages him to look after her. He takes her to a hotel on his shoulders.
But, he gets more than he expected. He is a stranger, he has great mood swings, and his crazy antics make him cling to her. He enjoys humiliating the people around him but seems to have a soft spot for real love directed at Kyun-woo under all that ugly outside. A clever joke that makes a person laugh as if there is no future.
But it changes its pace in the second part of the film when we see the dangerous side of this 'glamorous girl', see the amazing side of the characters, and watch them mature. Although the second half is more serious than the first, the jokes spread throughout the film do justice.
A priceless and amazing Korean drama that effortlessly blends tragedy, romanticism, and satire into a flawless visual spectacle. A one-of-a-kind film with oddball personalities you can't resist but adore.
25. Fated To Love You (2014) 
Directed by: Chen Mingzhang
Written by: Pan Yiqun Chen Xin Yi Du Xinyi
Cast: Jang Hyuk, Jang Na-ra
IMDB Ratings: 7.9/10
Streaming platform: Viki
An extremely funny Korean historical drama that is also incredibly sad; at points, it would be like laughing through sobs. Lee Gun, the heir to a large conglomerate who can be harsh and abrasive to others around him, and Kim Mi-Young, a receptionist at his firm, have a relationship. These two diametric opposites meet up one fun evening through a series of comedic blunders. They wind up in the same chamber and stay the night then after being intoxicated separately.
Mi-young subsequently learns she is impregnated with Lee Gun's child. Notwithstanding his frigid demeanor, Lee Gun shows real concern for Mi-young and their child. Mi-life Young is forever changed as a result of an unintentional one-night affair.
This thriller has numerous characteristics that make it deserving of inclusion on this list; it is a very captivating thriller that will draw you in from the first episode. This drama is among the finest romantic dramas because to a simple and entertaining tune with some extremely excellent performers.
The very first episode's hilarious pace was nice, but as we get into the further episode, there are feelings too until we return to the narrative's first moment. The best parts of this series are Jang Hyuk's insane laughing and emotive and mischievous gaze as Lee Gun and Jang Na-ra's acting skills as a basic character who transforms into a complicated. This dramatization will appeal to fans.
24. Suspicious Partner (2017)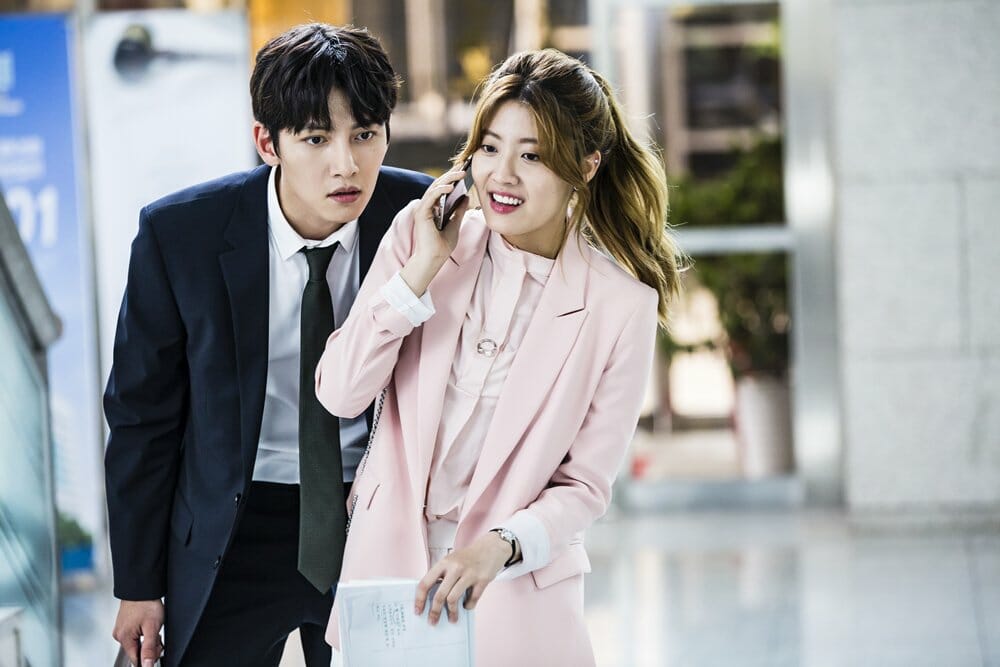 Directed by: Park Seon-ho
Written by: Kwon Ki-Yeong
Cast: Ji Chang-wook, Nam Ji-hyun,
IMDB Ratings: 7.9/10
Streaming platform: Netflix
Love In Trouble, a comic K drama, is the right combination of comical, romanticism, and suspicion. Following the tale of two lawyers, Noh Ji-Wook and Eun Bong-hee met under exceptional situations. This Korean love drama took the pressure off of me. At first, the two met in a humorous setting that led to whether they would spend the night together as a group.
However, they also contradict each other as lawyers. Bong-hee is falsely accused of killing her ex-boyfriend, and Ji-Wook loses her job of defending him in court. But he trusts Bong-hee to be innocent. He opens a new factory with a few talented lawyers, including Bong-hee, and works to find a psychiatrist in a murder case.
It's a short thriller with eccentric and entertaining protagonists and excellent ensemble players who never amuse. In addition, the creators did an excellent job of seamlessly integrating two opposing disciplines, criminology and rom-com.
Nothing appeared to be out of line. Bong-hee and Ji-wonderfully Wook's sweet relationship elevated the drama to new heights for me. The villain, the murderer, does an excellent work of creating his character, dislikable, through intriguing and disturbing performance. If you despise antagonists, they did a wonderful job portraying them. Overall, the whole of this love k-drama is flawless, and it contains all viewer's desires.
23. Oh My Venus (2015)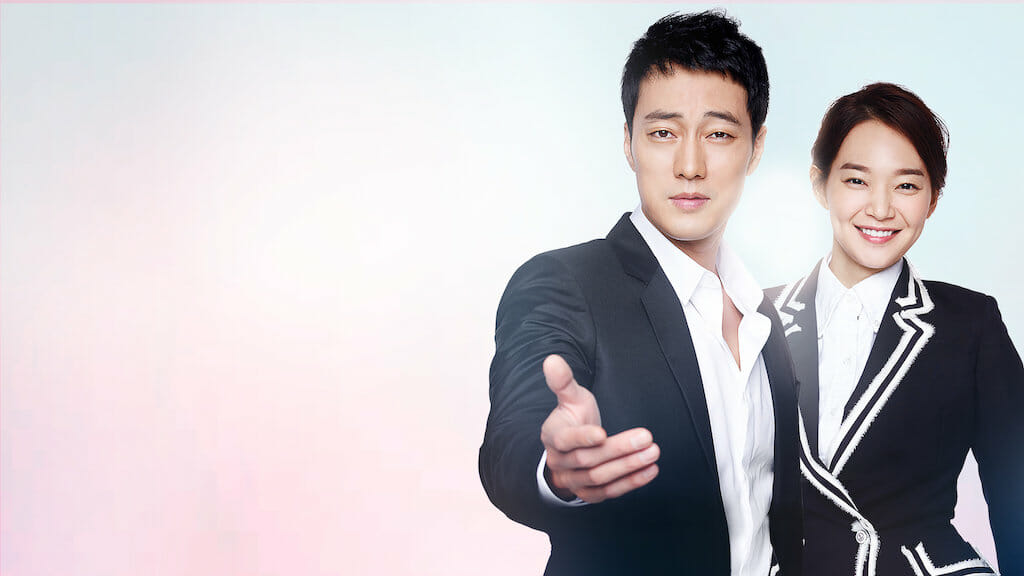 Directed by: Kim Hyung Suk
Written by: Eun-ji Kim
Cast: So Ji-sub, Shin Min-a,
IMDB Rating: 7.8/10
Streaming platform: Netflix
Oh, My Venus is among the finest Korean dramedy plays, and it was one of the first tragedies We ever saw. After a controversy with a popular Hollywood starlet, John Kim, a fitness instructor, returns to Korea. He rescues a woman called Kang Joo-Eun when she goes out over the airplane on his journey back.
They reunite in destiny in several scenarios where he rescues Joo-Eun from dire straits. Joo-Eun was previously stunning, known for her flawless figure. Still, after years of becoming a workaholic lawyer, she has gained a substantial amount of weight which is no longer regarded as 'attractive.'
She wants John Kim to be her professional trainer and help her reduce body fat after losing her 15-year connection with her partner for not exposing who she is and where she is.
They build emotions for each other, heal each other's scars, and adore one another as they work toward Joo-metamorphosis. Eun's Along with its witty humor and excellent acting and plot, this drama holds a particular place in my heart. This wonderfully pleasant storyline does not entail any surgery or sudden changes.
After eating a balanced diet and exercising was a long road back to the government he desired. The chemistry between the tracks is amazing. Joo-Eun is a lively and happy character who resists John's inhuman personality. Excellent balance between enthusiasm, enthusiasm, humor, and dignity. However, once the show did not reap the embarrassment of the oil, it made lead popular with both sizes.
22. Her Private Life (2019) 
Directed by: Jong-Chan Hong
Written by: Hye Young Kim
Cast: Park Min-young, Kim Jae-Wook
IMDB Ratings: 7.8/10
Streaming platform: Netflix
In certain ways, the next Korean chick flick is the most realistic. And, never to the extent that the character is obsessed, but near enough. For example, sung Deok-mi, a skilled top director of a national gallery, is the subject of Her Private Affairs. She is committed to her career and enjoys it, although she enjoys it even more.
Deok-mi is a massive admirer of White Ocean's Cha Si-an, the group's male singer. She maintains the popular fan blog "Shi-an is My Life." Similarly, Ryan Gold is an illustrator who, after resigning, acquires the Stendhal sickness. Deok-supervisor mi's at the gallery is accused of fraud after a sequence of bad events, and Ryan takes over as the new director.
Each admirer fantasizes about their present predicament, and Chi-an adores the fan group "Shi-an is My Life." However, after rumors surfaced that Shi-an allegedly dating Deok-mi, he received numerous threats from various fans.
Ryan suggests that he and Deok-mi pretend they are dating to dispel all rumors. However, all plans are shattered when another rival fan named Sindy manages to get a job at the Deok-mi museum to prove that Ryan and Deok-mi were not in love. The show has some amazing chemistry among the characters, and the plot is very different and interesting.
OTP is a lighthouse! Each segment with Ryan and Deok-mi brought joy to the face and was delightful! We watch as Ryan eventually finds love with her now, and this lovely connection blossoms.
21. Touch Your Heart (2019) 
Directed by: Ji Yeong Choi
Written by: Myeongsuk Lee
Cast: Yoo In-na, Lee Dong-Wook
IMDB Ratings: 7.6/10
Streaming platform: Netflix
This is another simple Korean love drama with a wonderful love story and a happy interaction between the characters. The main story is about the lead actress Oh Jin-shim, who became very famous two years. However, her job was ruined without work after her boyfriend's drug scandal.
But, determined to get a role in the upcoming TV series, he joins a law firm for information. However, Kwon Jung-rok is an elite lawyer who works hard for a company that cares about his job and his company's reputation. He enters as his secretary when he does not have basic skills such as telephoning. Therefore, it is very pleasing to see them quarreling. Jin-shim's frantic personality and calm Jung-rok formed the basis of the show.
The amusing secondary characters are always entertaining, and the attractive and nice personalities make it a pleasure to witness. The characters are already well-liked by Korean drama fans, so combining them in a romantic comedy was indeed a surefire hit. Yoo In- Na's character is endearing, and you can't seem to help but cheer for her, and Dong Wook's character, although being flint initially, warms up with her, and it's wonderful! Sure, since he's a lawyer, the season goes out with a tangent line, and we often come back towards what makes a difference: the romance. A ten out of ten, you will undoubtedly appreciate this K-drama.
Read More: The Best Romance Korean Drama To Watch Right Now
20. My Little Bride (2004) 
Directed by: Ho-Joon Kim
Written by: Sun-il Yu
Cast: Moon Geun-young, Kim Rae-won
IMDB Ratings: 7.1/10
Streaming platform: YouTube
Alongside that, We do have a Korean chick flick that is quite enjoyable, given its serious subject. Seo Bo-Eun is a 16-year-old high schooler who is incredibly worried about her academics and has a crush on Jungwoo, the baseball player at her institution. Unfortunately, her grandpa unexpectedly invites her to marry Sang-min, a university student.
Sang-grandfather min's discloses a covenant he formed with her granddad, organizing their wedding years before they would be both conceived. Her grandpa wields much power, so notwithstanding Bo-eun and Sang-protests, min's they are compelled to perform out their pre-arranged wedding.
She refused to follow and leads a dual high school experience, pursuing her while claiming to be unmarried. Everything is OK until Sang-min is hired as an art teacher at her institution, and they both work hard to keep their wedding a mystery. They did, however, cross over with each other while keeping their deception hidden. They strive to live separate lives in a tumultuous relationship, but they always finish up in front of one another. This Korean love comedy-drama has its variety, and it is not a real episode, but the characters are very good. Humor and romance are good and make for a very interesting clock.
19. My Secret Romance (2017) 
Directed by: Kang Cheol-woo
Written by: Kang Cheol-woo
Cast: Sung Hoon, Song Ji-eun
IMDB Ratings: 7.1/10
Streaming platform: Netflix
It was a romantic K drama that piqued viewers' interest from the first moment they watched the teaser. It is a story of love founded on sheer chance encounters that lay the groundwork for their passion.
Jin-Wook is a pampered child who is sent to one among his dad's hotels for yet again another controversy, while Yoo-mi is an aspiring nutritionist who is fed up with her mundane existence. After Yoo-mi meets him at a wedding, they reunite in the hotel. However, Jin-woo is irritated after staying overnight together, and Yoo-mi departs the next day.
After three years, Yoo-mi has established herself as a renowned dietician, while Jin-woo is concentrated on his career and considering taking over her dad's business. She does not want to get to know him and is determined to make him remember the time they spent together.
A sweet love grows between two people who refuse to accept their feelings because of their fears. But, the girl will never forget the one-night stand she buried in the deep. Little acts of love when both are in danger of each other are a funny and romantic drama you will want to indulge in.
18. Spellbound (2011) 
Directed by: In-ho Hwang
Written by: In-ho Hwang
Cast: Son Ye-jin, Lee Min-ki
IMDB Ratings: 6.9/10
Streaming platform: Viki
Next, Get prepared for a spooky Korean romantic drama for everyone! A slow-burning romantic drama between a young magician and a woman who claims to see spirits. Ma Joo-goo is interested when Yeo-RI, whose been capable of seeing spirits for as long as she can remember, discovers her in the audience while doing his illusion. She has, however, a concerned expression on her face and so never smiles.
He calls her and invites her to watch one of his stage tricks. They are successful and have instant popular shows, and Jo-goo has become a well-known magician. He learns her true self almost a year after they start functioning around each other, and the couple spends quality time on and become a proper relation.
Yeo-ri lives alone without friends, so Jo-goo makes strenuous efforts to find Yeo-Ri's boyfriend but somewhere, they develop feelings for each other despite their problems. The way the characters meet despite the horrific situations is wonderful. They nailed their characters, and we don't think other actors play these roles better.
They show us their love in a very special but beautiful way that slowly becomes a source of comfort. The story's tragedies perfectly complement their connections, talks, mysteries, and screenwriting; everything was a hit. So we can understand how well this Korean dramedy film safeguards the area for chick-flick fans.
17. On Your Wedding Day (2018) 
Directed by: Seok-Geun Lee
Written by: Seok-Geun Lee
Cast: Park Bo-young, Kim Young-Kwang
IMDB Ratings: 6.9/10
Streaming platform: Viki
This Korean rom-com film is among the favorite awaited films, and it didn't fail. Woo-Yeon, a PE teacher at a junior high, receives a wedding invitation letter from a woman. Seung-he Hwan
A sequence of memories ensued as a result of this. Woo-Yeon had been reprimanded for entering the conflict previously that day, where he had met a current student, Hwan Seung-hee. She despises getting all the limelight at class for being saying, girl.
They eventually spend quality time together as one and form emotions have for each other. When Seung-hee left, though, two weak ties remained. They encounter at different times, but they have always had to part ways due to unexpected problems. Woo-love Yeon's for Seung-hee never fades, but circumstances conspire against him.
This is a wonderful film that illustrates that romance has always been about time; regardless of how much two folks adore each other, they can never be able to marry if the situations are all against them. A storyline that is both sympathetic and persuasive, with authentic and genuine actors.
Everyone has flaws. However, one grows to respect and sympathize with the individuals through difficult situations. However, the sad passages are counterbalanced by moments of fun and comic relief, making this a wonderfully lovely sentimental drama. Performers can express various feelings, ranging from happiness to sorrow to pain and affection.
Read More: The Saddest Korean Dramas To Make You Cry
16. 200 Pound Beauty (2006)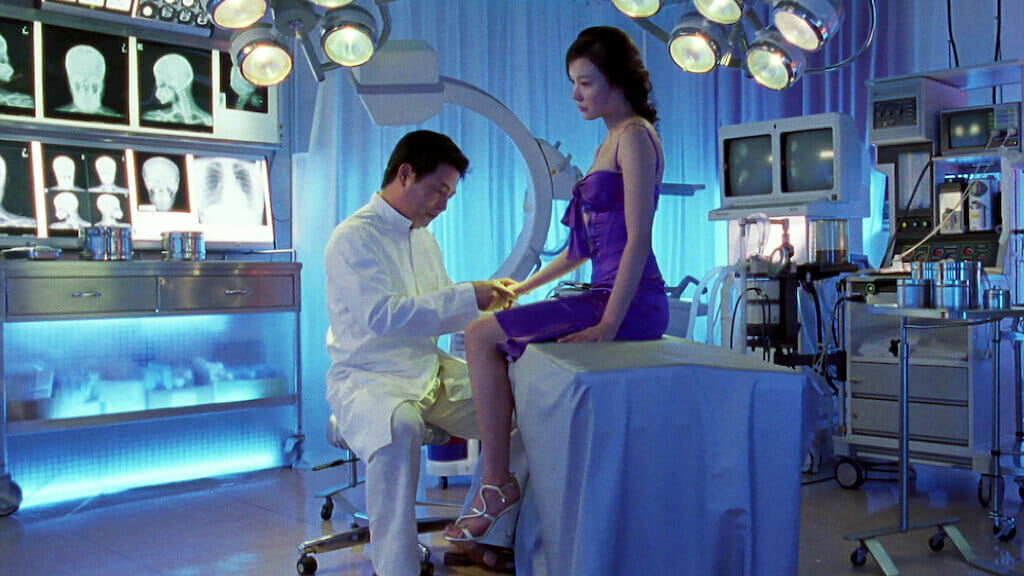 Directed by: Yong-hwa Kim
Written by: Yong-Hwa Kim
Cast: Kim Ah-joong, Joo Jin-mo
IMDB Ratings: 6.8/10
Streaming platform: Viki
This upcoming Korean romantic film is a contemporary Cinderella tale. The plot revolves around Han-na, an overweight but incredibly skilled singer who lends her lovely talents to a beautiful but tonality pop diva who can't play instruments. When it comes to behavior, she is motivated to transform herself after quite a terrible encounter and undertakes multiple surgeries.
She withdraws from society for a year before she recovers from the effects of the treatments, including the drastic weight loss. Han-na comes back gorgeous and slim after her recovery, and she transforms into all she's desired; she introduces a strong individuality for herself. Jenny, a Korean-American performer from California, is currently Han-na's replacement. She tries whatever she can to win Sang-Jun's heart.
A smart film with a consistent comedy program. It's not one of several movies which will make you roll over again and giggle; instead, it will make you extremely delighted. Of course, it is not a very serious matter, but it does have powerful explanations and lessons hidden there. The main character did a good job while playing his role. Writing is smart, and the audio track is amazing! An A-rated total film with good actors and a story that can win anyone.
15. Penny Pinchers (2011) 
Directed by: Jung-hwan Kim
Written by: Jung-hwan Kim
Cast: Han Ye-Seul, Song Joo-k
IMDB Ratings: 6.7/10
Streaming platform: DramaCool
Twopenny pinafores, one who accumulates since it is his pastime and the other because he has had no option, Star in this Korean black drama. Ji-Woong is a jobless university student who has failed all her interview processes and relies on his mother for financial support. He's a good-natured person, but in reality, he doesn't have the money to pay for necessities, and he needs to spend his dating life. He is fired only if his mother cuts him off.
At the time, Hong-sil was a frugal woman who would do anything to save a penny. She travels miles to save money for a bus and even suspects anything that might cost her money. So he left Sunday, did not go to the hospital, and never got married because it would hurt his bank account. His favorite thing around the world is to put everything he keeps in the bank, but the road to his goal is an obstacle.
To fulfill her aim of gathering $200 million, she should have a second bank account. So she enumerates Ji- Woong's help, promising to educate her on getting more income and demonstrating him a revenue-generating scheme if he does as she demands. It is a very underappreciated film that follows the development of their friendship into a romantic connection.
Pictures of them conserving each penny and trying to do what they had are humorous. Ha-neul and Joong-ki have incredible chemistry that makes them seem adorably cute around each other. Unless you want some excellent chuckles as well as some delicate passion, We encourage everyone to watch this Korean rom-com film.
14. Mood of the Day (2016) 
Directed by: Jo Kyu-Jang
Written by: Jo Kyu-Jang
Cast: Moon Chae-won, Yoo Yeon-Seok
IMDB Ratings: 6.7/10
Streaming platform: DramaCool
A sweet and lovely Korean comedy movie with a simple story with good and bad imitations. About Soo-Jeong, a burly woman en route to Busan to close an important advertising contract with a basketball player. At his train coach, he meets Jae-Hyeon, who lives next door. He had just started dating her. However, he had been in a relationship for ten years but did not know where he was going. Jae-Hyeon is a sports manager and an extremely talented basketball player. He just tells her he wants to spend the night with her. However, he offered to talk to her, understanding that she had no other choice. Their trains are not working properly, and they are forced to continue their journey by car. They are very close on the trip, and what Jae-Hyeon says overnight no longer seems crazy.
Some critics point out flaws in the film, but facts are facts: a simple romance film. It's a lighthearted film that's a lot of fun to watch. The leads are the film's stars, and there is a good balance of amusing and hysterical sequences. The film's comparative pace, on the other hand, was excellent; it never became overly languid or psychologically weighty. The soundscapes and storyline were indeed rather nice, and the film had an organic and lighthearted feel about it! This is a great pick if you're searching for such chuckles. There's nothing too dramatic!
13. My Tutor Friend (2003) 
Directed by: Kyeong-hyeong Kim
Written by: Soo-Wan Choi
Cast: Kim Ha-neul, Kwon Sang-woo
IMDB Ratings: 6.7/10
Streaming platform: DramaCool
This renowned Korean Romantic drama film is about a funny relationship between a brilliant college girl who gets offered to instruct a pampered affluent youngster her age. It was among the greatest events of 2003. This play is inspired by a real tale about an English literature student and her encounters mentoring a high school student her age.
Choi Su-wan, a 21-year-old lady in her senior year of college, is still battling in his final year of high school, while Kim Ji-hoon, also a 21-year-old, is still suffering. Su-wan hails from an impoverished family and supports herself by coaching kids, but she is ejected after punching one of them. She is offered the job of educating Ji-hoon, which will get him through junior high.
Ji-hoon needs to score at least 50percent of the total in his tests to escape being dismissed, even though his scoring average is substantially lower. Ji-hoon recognizes his affections for her somewhere within the middle of instructing her how to accomplish her junior high exam and tries to convey them, but things keep stopping her efforts.
The fresh humor has amusing and entertaining dialogue and a special role for the major characters. The addition of excellent fighting technique was also a pleasant surprise. The banter between the protagonists is always entertaining to watch, but with such a large arc of growth in them, the film offers a wonderful mix of subjects.
12. Two Faces of My Girlfriend (2007) 
Directed by: Seok-hoon Lee
Written by: In-ho Hwang
Cast: Bong Tae-gyu, Jung Ryeo-won
IMDB Ratings: 6.6/10
Streaming platform: DramaCool
This delightful Korean romance movie is both passionate and entertaining. About Gu Chang, a 7th-year college student struggling to find a job, living on her sister's grant, and taking money to make her little nephew. Things can't be too bad for her, and she's already living a miserable life. He is a man in his thirties, who's never had a relationship and never has experienced his 1st kiss!
Her condition appears to have improved when she met Ah Ni and immediately fell in love with him. However, nothing came to him easily, and he found out that his girlfriend had a serious personality disorder that made her angry for one minute and then for another!
The lovely Ah ni is naïve and adorable on the one hand, and she consumes and gets mad like a pirate on another. Sure, it's funny and affectionate, but some poignant passages will make you cry. When a story makes you laugh so hard the rest of the time, you realize it's a wonderful one; it was a real delight! The protagonist's and accompanying character's performance were outstanding, and the hiring for this Korean comedy-drama film is a perfect 10/10!
11. Love Forecast (2015)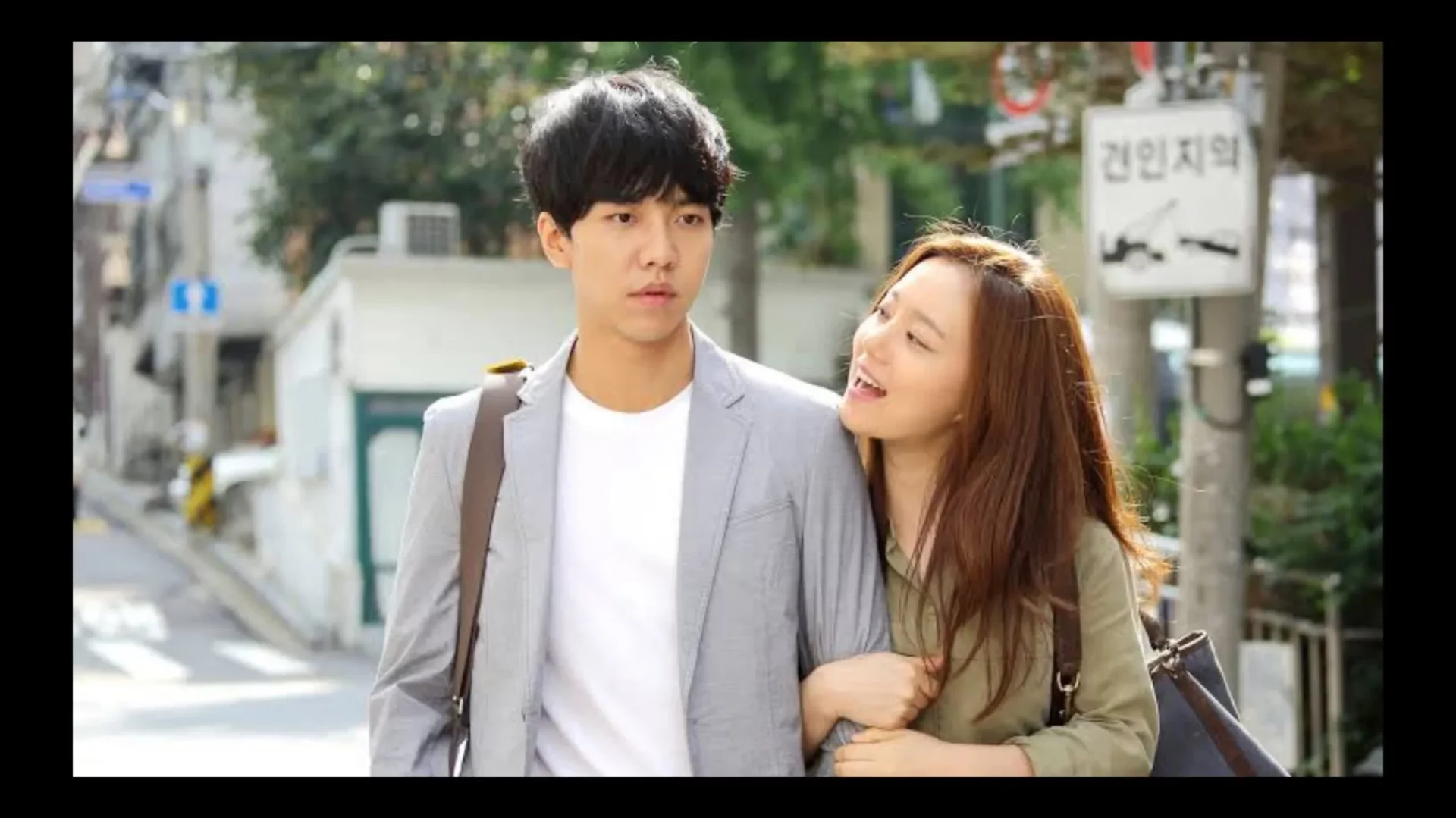 Directed by: Jin-Pyo Park
Written by: Hyun-suk Moon
Cast: Lee Seung-gi, Moon Chae-won
IMDB Ratings: 6.2/10
Streaming platform: Viki
Joon-soo and Hyun-woo meet at a tender age in this Korean romantic drama. In schooling, Joon-soo expresses his desire for Hyun-woo. However, she flatly refuses him. And he never really surrenders; for 18 years, he has stood by her shoulder and gently supported her in whatever she does. He sustains her profession as a weather girl by sitting during difficult periods, drunken boozing, and broken relationships.
She appears to be a gorgeous girl with a large fan base, but in truth, she is a toxic woman who cursed frequently. On the other hand, she took him for granted, having a relationship with her producer, who courted her at the workplace. But she seems not to mind that he's wedded. Joon-soo cautions her, but she ignores him.
His existence unfolds as he swings through three separate relationships involving three distinct guys, each with a distinct personality.
Great chemistry between the characters, the plot is funny, but Seung-gi, as a male leader, did that for me. He has done an amazing job playing a puppy who loves a puppy, and he never leaves him no matter what happens. The individuals' interactions are quite amusing. You can enjoy watching this movie, it has a simple heart, and it is fun!
Read More: The Best Korean Drama on Netflix Right Now
10. Flower of Evil (2020)
Directed by: Cheol-Gyu Kim
Written by: Yoo Jung-Hee
IMDB Ratings: 8.8/10
Cast: Lee Joon-gi, Moon Chae-won
Streaming Platform: Netflix
Hee-sung and Ji-won are lovely, happy couples with good jobs and cute children. Their relationship is going swimmingly until Hee-sung exhibits strange behavioral traits that cause a rift between him and his spouse.
Ji-won is quick-witted and observant because she serves as a private investigator. She discovers further about her partner's masked vigilante as she notices an alteration in his conduct. All while, she discovers how her spouse is related to a 15-year-old horrific murder investigation.
9. Awaken (2020)
Directed by: Jung-Hyun Kim
Written by: Shin Yoo-Dam
IMDB Ratings: 7.6/10
Cast: Nam Goong-min, Kim Seol
Streaming Platform: Netflix
A little community was plunged into upheaval over three decades ago due to a baffling occurrence that was hidden and without any detailed explanation or suitable conclusion.
Ever since, 36 years after the fact, the same community is now beset by a new sequence of inexplicable happenings. So do Jung-woo, one of several National Crime Department's most experienced leaders, who launches an investigation into the bizarre happenings.
Jung-woo works collaboratively with Sergeant Hye-won and FBI Investigator Jamie. They go to great lengths to solve the riddle, only to discover that current occurrences are linked to events that occurred more than 30 years before.
8. Sweet Home (2020)
Directed by: Young-woo Jang
Written by: Kim Hyung-min
IMDB Ratings: 7.4/10
Cast: Song Kang, Lee Jin-wook
Streaming Platform: Netflix
Cha Hyun-soo is a high schooler tragically separated from his parents following an accident. Upon the untimely death of his parents, he relocates to a run-down condominium and resides alone.
When an unexplained phenomenon occurs, mankind begins to transform into beasts, and these demons stalk around Hyun-apartment, soo's his desire to enjoy a tranquil life is shattered.As an outcome, the tenants are restricted to the flat, including Hyun-soo. They band together against the creatures and struggle for survival.
7. Strangers From Hell (2019)
Directed by: Chang-hee Lee
Written by: Kim Yong-Ki
IMDB Ratings: 8.4/10
Cast: Lee Dong-Wook, Im Si-wan
Streaming Platform: Amazon prime
Yoon Jong-woo chooses to relocate to Seoul out from the farm to apply for this position. He searches for a low-cost housing institution because he has a limited income.
He doesn't have an option but to remain in a goshiwon, a low-cost guesthouse. Traditionally, rentals are given a tiny, furnished room with a mattress, table, and armchair. Some hotels also give away free rice and kimchi in their more upscale goshiwon suites, with attached baths and appropriate wardrobes.
Jong-woo, on the other hand, is content with a dilapidated goshiwon. Furthermore, his housemates are unpleasant, but he must persevere in financing a nicer house for another six months.
Jong-woo meets eccentric people like Seo Moon-jo, a dentist, throughout his stay at the goshiwon. Then, to make things a bit terrible, a succession of weird happenings occur at the goshiwon, making Jong-woo afraid and suspicious of the locals.
6. Kingdom (2019)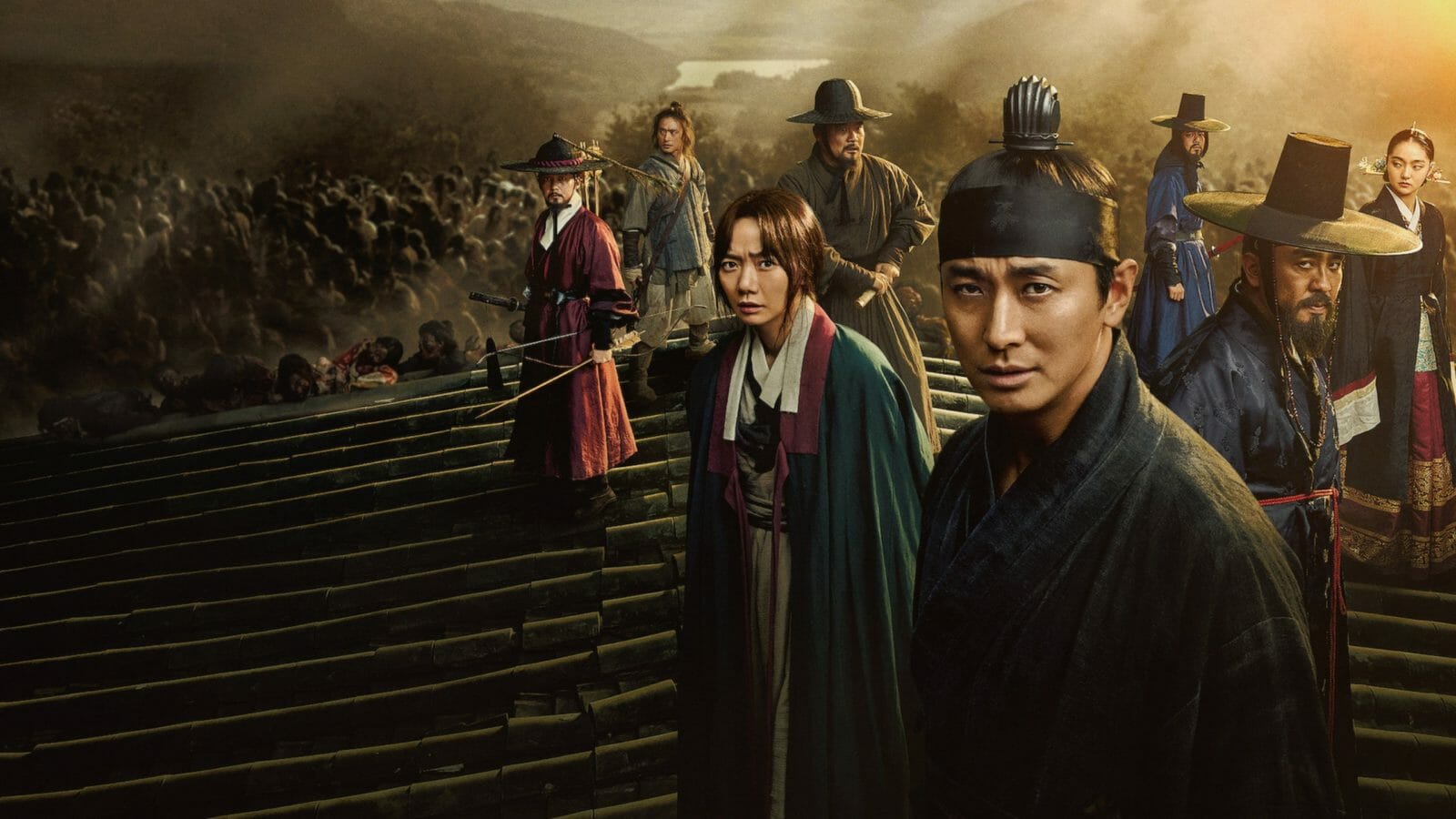 Directed by: Seong-hun Kim
Written by: Eun-hee Kim
IMDB Ratings: 8.4/10
Cast: Ju Ji-hoon, Bae Doo-na
Streaming Platform: Netflix
The kingdom is a Movie franchise, something you should watch if you like Train to Busan or anything werewolf. Season 2 premiered in March 2020, so there are plenty of heartwarming moments to reconnect on for those that choose to join the Kingdom bandwagon!
The story is set during the Joseon period and depicts the heir to the throne, Lee Chang, on his quest to reveal the truth about a mysterious sickness afflicting the monarch. They travel to Dongnae, a distant region, with his escort Moo-young in quest of a physician.
And then they reached the clinic to discover it in rubble, with corpses stacking up beneath the structure, much to their surprise. They approach Seo Bi, the clinic's surviving member, who informs them that perhaps the people would still be alive and go on a murderous rampage as the Sun goes down.
They'll have had to discover a cure quickly as the zombie illness spreads throughout the Southern regions.
5. Mr. Sunshine (2018)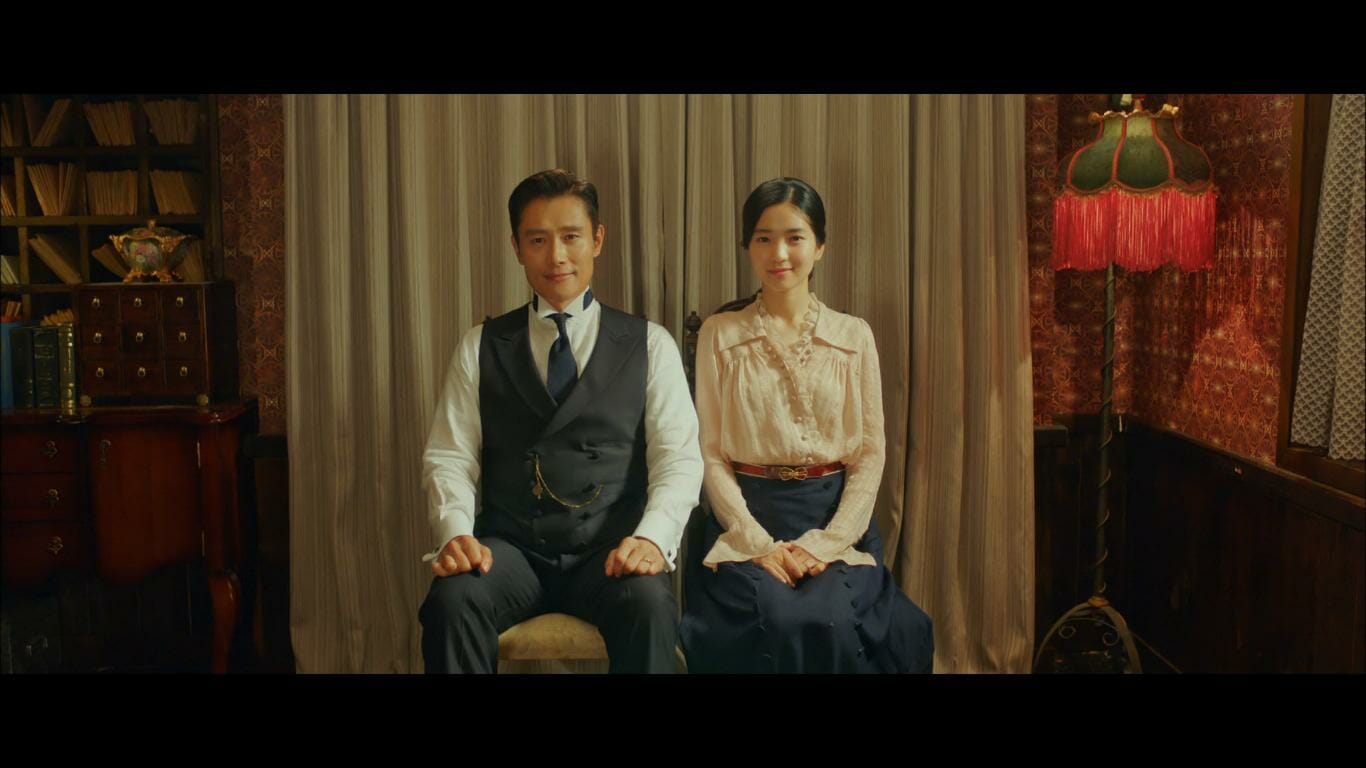 Directed by: Young-woo Jang
Written by: Eun-sook Kim
IMDB Ratings: 8.8/10
Cast: Lee Byung-hun, Yo-Han Byun
Streaming Platform: Netflix
Mr. Sunshine is an example of Excellent filming! Your sights will undoubtedly be treated to a spectacle, and you will be extremely happy. The cast and crew went above and above to make this event stunning and one-of-a-kind.
To make it perfect, it is a wonderful story. Every episode is significant. It brilliantly executes friendships, eroticism, vengeance, "bromance," and warfare. They also promote female empowerment by featuring powerful and beautiful female characters everyone adored! It was an incredible 24-episode journey that will live on in the hearts of fans forever.
Mr. Sunshine proves that you don't need a lot of scenes nearby to show a love story just to be heard by the audience. We have seen the different kinds of love in modern dramas – innocent, pure, and full of love that shows how deeply they love and long for each other.
4. Vincenzo (2021)
Directed by: Kim Hui-won
Written by: Park Jae-bum
IMDB Ratings: 8.6/10
Cast: Song Joong Ki, Jeon Yeo Bin
Streaming Platform: Netflix
At the age of eight, Vincenzo is orphaned and grows up in a Crime syndicate in Italy, where he becomes a renowned mafia boss. He is brilliant at anything he does, but after the death of his Italian mafia dad, he returns to Korea on a personal crusade. He befriends Hong Cha Young, a lawyer, and starts working with her before starting a relationship.
It's not that people don't appreciate this type of music; it's just that dramas like this are uncommon. The audience was delighted to see Vincenzo. It all began out amusing. It's a mafia drama, but Song Joong Ki's gorgeous and compassionate visage keeps it from becoming too grim. Vincenzo's character growth was gradual, and each episode was prolonged to 20 episodes each hour. When we first met him, he was a lovely young man, well-dressed and well-groomed, giving the sense that being a mobster means you had to look amazing. Vincenzo became more crafty as the series progressed. He was ready to kill a few episodes later, but he knew that Vincenzo did not murder. She has her style, her style, and we warn you, Vincenzo has brought cool moments to an end.
3. Devil's Judge (2021)
Directed by: Jung Kyu Choi
Written by: Yoo-Seok Moon
IMDB Ratings: 8.5/10
Cast: Ji Sung, Kim Min Jung
Streaming Platform: DramaCool
Kang Yo Han is a well-known judge known as the Devil's Judge, who punishes the rich and powerful with a widely reported case in the world. However, he has his way of winning the justice game, and he is unstoppable and resists control.
Our fave is another fantastic and gripping drama starring none apart from Ji Sung! A devil judge, set in a futuristic Korea, wants to place the strong in a position where they will lose everything they have worked so hard for. All parties' attempts at dominance, persuasion, and control were entertaining. It was like being at a sporting event. When you lose a match, you risk losing money, your position, and even the people you care about the most. However, people always liked how the Devil Judge seemed to have a good chance of winning. He constantly got his way, and he was always victorious.
2. Squid Game (2021)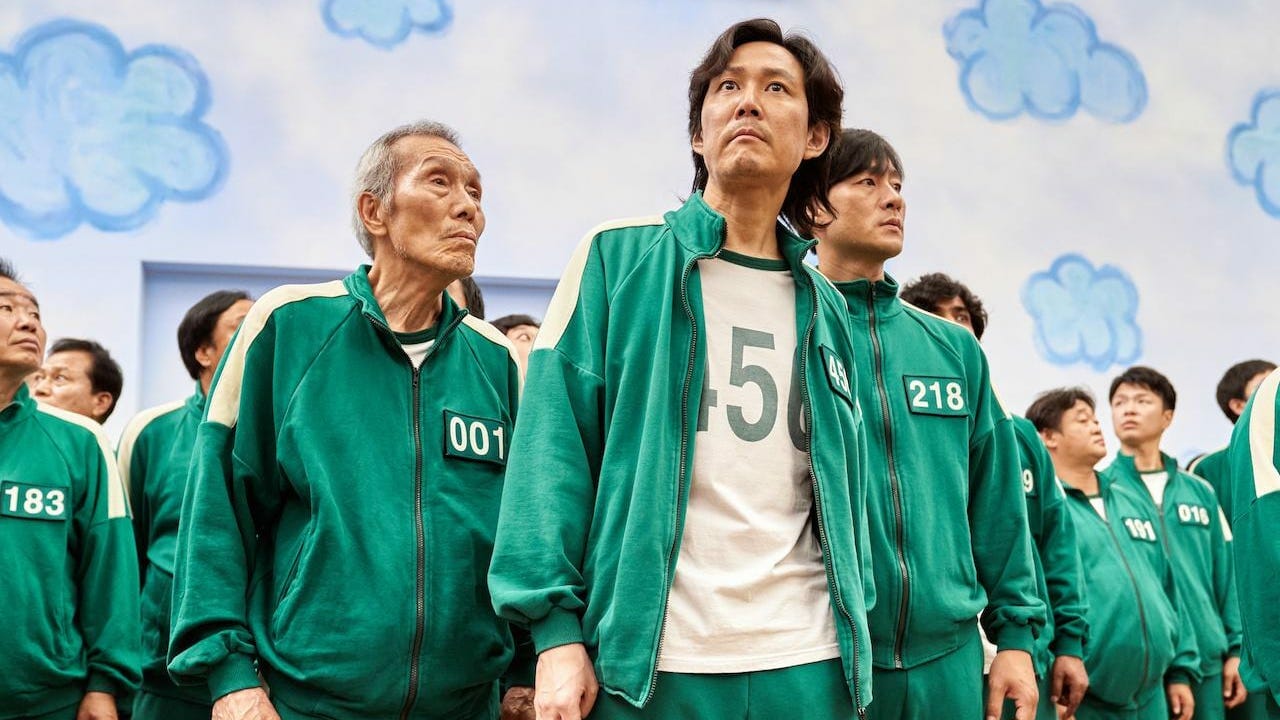 Directed by: Hwang Dong-hyuk
Written by: Hwang Dong-hyuk
IMDB Ratings: 8.1/10
Cast: Lee Jung-Jae, Park Hae joon
Streaming Platform: Netflix
Seong Gi Hun is a divorced man who is struggling financially. Instead of looking for a new career, He plays games, which only adds to his problems. Suddenly, a newcomer approaches him and invites him to participate in a game where he can earn substantial amounts of money. Seong Gi Hun, impatient to gain money, joins some other 455 players in the league, unaware of the peril and bloodiness that awaits him.
You might think it's just a classic game, but that's not the case. It all began with the narrative of our central protagonist, Seong Gi Hun, who has been having money troubles. He lost concentration after losing his work and relying on his elderly mother for support. So he signed away whatever little cash he possessed instead of searching for new work. Finally, Seong Gi Hun had reached rock bottom and had to sign a consent form authorizing his creditors to extract his organs if he could not pay.
Everyone who entered the game had a passionate narrative to tell, very much like our central protagonist. Viewers enjoy how the author went into great care in detailing each character's tale, which allows the audience to empathize with them. It was a great rationale for all participants' willingness to be in that one massive, insane, life-or-death arena.
Everyone also enjoys how the major characters were already linked before the game began. Cho Sang-woo and Seong Gi Hun were childhood pals. Kang Sae-byeok, once underneath the mastermind mobster Jang Deok-su, burgled Seong Gi Hun.
1. Jirisan (2021)
Directed by: Eung-bok Lee
Written by: Eun-hee Kim
IMDB Ratings: 7.5/10
Cast: Jun Ji Hyun, Ju Ji Hoon
Streaming Platform: DramaCool
Seo Yi Gang is among the top guards in Jirisan, a well-known South Korean hill. She assists other hikers in rescuing trekkers who became trapped or deserted in the mountains. Kang Hyun Jo, a military college grad with a strange capacity to perceive glimpses of deaths on the mountainside, joins her team.
The screenplay was outstanding, blending natural and personal disasters to depict the mountain's grandeur and mystery, as well as the various history of the people who live around it and the difficulties and issues faced by those who protect it. we like the spine narrative, which alternated between 2018 and 2020, usually probably saving for last.
Jirisan's Splendor is a work of art. The mountain's majesty is unrivaled, and everyone adored how the drama portrayed it all from the breathtaking perspective of the mountains, the distinctive coniferous tree forest, the steep rocks, rocky waterways, and the magnificence of it in every season, whether it's blanketed in snowfall or blossoms in springtime.
Excellent cinematography. Yes, absolutely! In reality, it won the K dramas to watch prize for excellence cinematography in 2021! They had the potential to gather all of the snowcapped grandeur, mysteries, and peril.
That concludes the discussion. A comprehensive collection of the top Korean romantic comedy films and dramas is available for viewing! We tried our hardest to include romantic-comedy plays and films from various genres so that there is plenty to go around. We hope you can find a drama or film that aroused your curiosity. Enjoy binge-watching these films and series while we have enough opportunity in the world! Please share your preferred Korean rom-coms in the comment thread below!