The audience did not watch Korean dramas as they are watching now. K dramas or Korean drama series have become hugely popular in the last few years, and fans cannot miss watching them.
Korean dramas can be full of romantic comedies, sci-fi elements, action, thrills, or mysteries that give glimpses of Korean culture and Korean society. It is hard to state the best Korean dramas on Netflix, which is the best option for you to watch, but here is a list that can help you know a few of them, which you can easily stream on Netflix.
It is said that Korean dramas have a natural appeal that can create a direct relation of the viewers with the characters and can relate with them. The Korean wave has impacted the viewers, and hence there is so much craze for watching them.
25. Twenty Five Twenty One 
Tomato meter: Audience score only – 95%
Genre: Romance, Drama
Without a heartbreaking young adult romantic drama on Netflix, no list of Korean dramas would be complete, and Twenty Five Twenty One stands out as one of the best among many other excellent choices.
From the 1990s to the 2020s, the show follows five characters and their love lives, complete with high school drama, first loves, and lessons learned. It's beautiful, sweet, and undoubtedly one of the best Korean dramas available on Netflix.
24. All of Us Are Dead
Tomato meter: 87%
Genre: Teen Drama, Horror, Zombies
The popular zombie television series All of Us Are Dead, which follows teenagers trapped in their high school, is last but certainly not least. After a science experiment goes wrong, the students gradually realize they are stuck in the epicenter of a zombie outbreak, and no one is coming to pick them up after school. It stinks.
It's bloody. It's interesting and occasionally even makes you think. And it's entertaining for horror fans. This bloody thriller will appeal to fans of Battle Royale and The Walking Dead, but perhaps avoid trying to eat spaghetti or chili while watching.
23. Signal – 1 season (2016)
Tomato meter: Audience score only – 100%
Genre: Crime, Thriller, Suspense, Fantasy
Fans of Sherlock and Broadchurch will appreciate this gritty, suspenseful crime drama with a unique twist. In Signal, a criminal profiler in 2015 discovers a walkie-talkie that allows him to communicate with a police detective in 1989 across time.
22. Our Blues – 1 season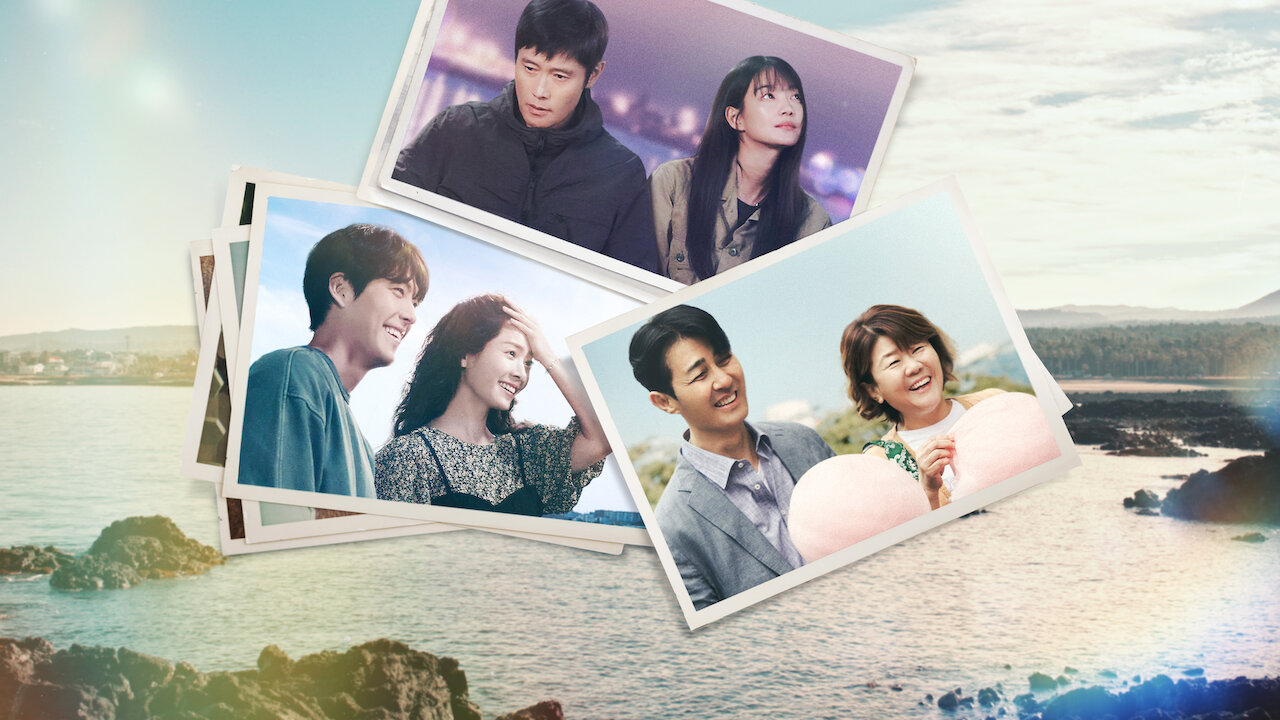 Tomato meter: N/A
Genre: Emotional, Drama, Ensemble Cast
Our Blues, another of the most popular Korean dramas, is a delicate and moving series that quietly depicts the daily lives of residents of Jeju Island. This realistic, bittersweet series, which is similar to This Is Us and Love.
Actually, relies on a large cast of characters to capture life's big and small moments despite being less over-the-top dramatic than some other well-liked K-dramas.
21. My Name – 1 season
Tomato meter: 100%
Genre: Crime, Suspense, Thriller
This riveting crime drama follows a woman who is determined to avenge the death of her gangster father. She does this by joining a gang and infiltrating the neighborhood police under a false name, where she teams up with a young drug detective. My Name is a treat for any fan of crime dramas with its hard-hitting fight scenes and a hint of film noir-like style.
Read More: The Funniest Korean Drama to Watch If You Need a Good Laugh
20. Sweet Home
Director: Lee Eung-bok, Jang Young-woo, Park So-Hyun.
Writer: Hong So-ri, Kim Hyung-min, Park So-jung
Cast: Song Kang as Cha Hyun-soo, Lee Jin-Wook as Pyeon Sang-Wook, Lee Si-young as Seo Yi-Kyung, Lee Do-Hyun as Lee Eun-hyuk, Kim Nam hee as Jung Jae-heon, Go Min-si as Lee Eun-Joo, Park Gyu-young as Yoon Ji-soo.
IMDb Ratings: 7.4/10
Rotten Tomatoes Ratings: 83%
This Korean drama is full of thrills and horror that depict horrifying people due to the sudden onset of monsters whose sole aim is to eradicate humanity.
The focus is upon Cha Hyun-soo and his struggle to remain alive in a world where monsters gradually increase. Everyone is locked in their respective apartments, but how long can they survive? Situations become difficult day by day, and when humanity is on the brink of dying, can anyone stop it?
19. The Uncanny Counter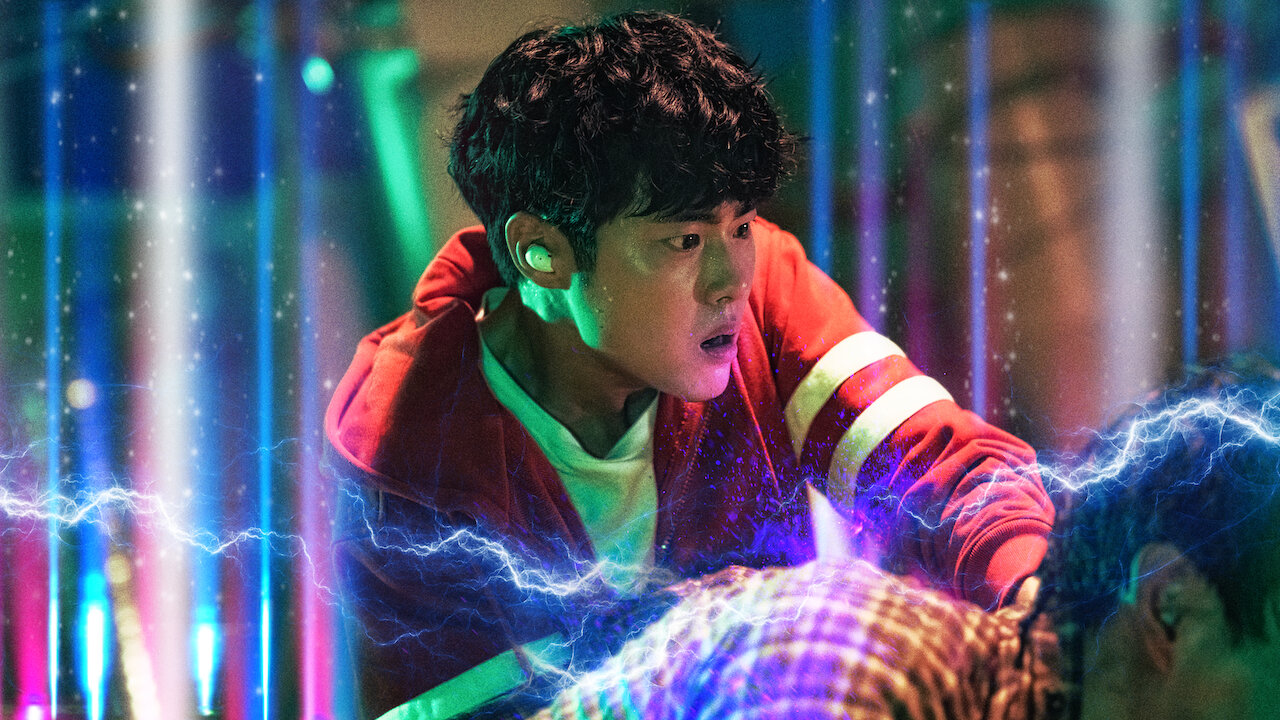 Director: Yoo Seon-dong, Park Bong-seop
Writer: Yeo Ji-na, Yoo Seon-dong, Kim Sae-bom
Cast: Jo Byung-gyu as So Mun, Yoo Jun-sang as Ga Mo-tak, Kim Se-jeong as Do Ha-na, Yeom Hye-ran as Choo Mae-ok
IMDb Ratings: 8.1/10
Rotten Tomatoes Ratings: 97%
The drama is all about a group of hunters who are charged to hunt down evil spirits. This group is called Counters, and the spirits are the evil ones who have fled from the afterlife and possess humans of evil nature to increase their lifespan. It is a fantasy drama with lots of mysteries and adventures.
18. When The Camellia Blooms
Director: Cha Yeong-hoon
Writer: Lim Sang-choon
Cast: Gong Hyo-jin as Oh Dong-baek, Kang Ha-neul as Hwang Young-sik, Kim Ji-seok as Kang Jong-ryul, Ji Yi-soo as Jessica, Oh Jung-se as No Gyu-tae, Yeom Hye-ran as Hong Ja-young.
IMDb Ratings: 8/10
Rotten Tomatoes Ratings: 83%
The drama When The Camellia Blooms is about Oh Dong-Baek, a single mother who owns a bar named Camellia in Ongsan. Throughout her life course, she faced several challenges and met different people. Her life takes a turn when Dong Baek confesses his love for her. However, it is known that someone out there wants to kill her, and she goes on a mission to find out the murderer.
Korean media were happy and thrilled to announce that Gong Hyo-jin will be part of this drama, and you all must already know she has a great fan following, so be sure this piece of work will please you as well.
17. Rookie Historian Goo Hae-ryung
Director: Kang II-soo, Han Hyun-hee
Writer: Kim Ho-soo
Cast: Shin Se-Kyung as Go Hae-Kyung, Cha Eun-woo as Yi Rim, Park Ki-wong as Crown Prince Yi Jin, Gong Jung-hwan as Goo Jae-kyeong.
IMDb Ratings: 8.2/10
Rotten Tomatoes Ratings: 100%
This drama is an example of how difficult it was for women in the 19th century to make their name in society. It is a historical drama that centers around women who are passionate about writing historical records but somehow are not accepted by society. Shin Se Kyung comes to help Goo Hae Ryung. She also falls for a prince, Yi Rim, who also writes romance novels but under a pen name.
This drama is a very popular K drama, so try to stream it soon.
Read More: The Best Romance Kdramas You Should Watch Immediately
16. Kingdom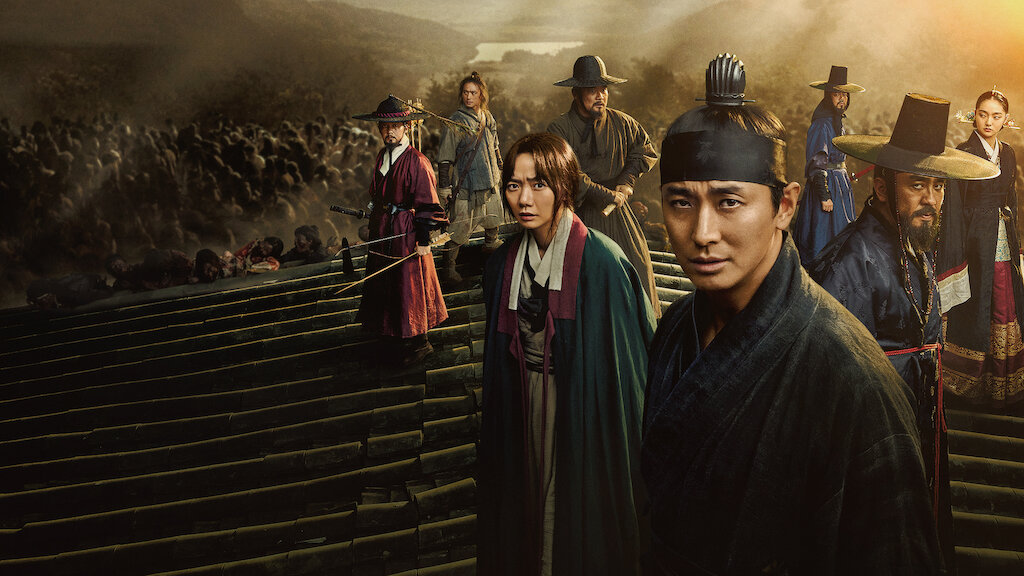 Director: Kim Seong-hun
Writer: Kim Eun-hee
Cast: Ju Ji-hoon as Lee CHang, Bae Doo na as Seo-bi, Kim Sung-kyu as Yeong shin, Jeon Seokho as Cho Beom-pal, Ryu Seung-ryong as Lord Cho Hak-ju
IMDb Ratings: 8.4/10
Rotten Tomatoes Ratings: 96%
This is a popular Korean drama that has several historical backgrounds in it. However, it is mainly about the life of Crown Prince Lee Chang, who falls into a conspiracy and sets on a quest to know what has caused a plague to happen.
The plot execution, story, stunts, and actions are all brilliant, and the visual effects have enhanced the plot overall. It engages throughout the action and has a satisfying end to please the audience.
15. Mr. Sunshine
Director: Lee Eung-bok
Writer: Kim Eun-sook
Cast: Lee Byung-hun as Eugene Choi, Kim Tae-ri as Go Ae-shin, Yoo Yeon-seok as Goo Dong-mae, Kim Min-jung as Lee Yang-hwa, Byun Yo-han as Kim Hui-seong.
IMDb Ratings: 8.8/10
Rotten Tomatoes Ratings: 94%
Mr. Sunshine is about a young boy born as an enslaved person but, over time, manages to flee to the US during the 1871 Shimiyangyo. This is also a historical drama and shows how people suffered during the age.
He returns to Joseon years after as a United States Marine Corps officer and falls in love with a beautiful lady who is an aristocrat's daughter.
14. Mystic Pop-up Bar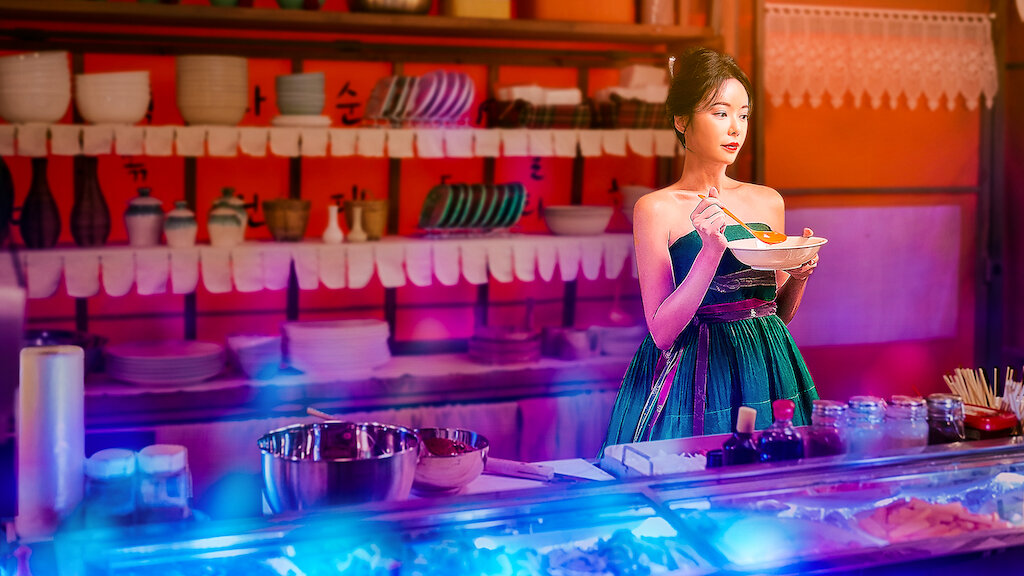 Director: Jeon Chang-Geun
Writer: Ha Yoon-ah
Cast: Hwang Jung-eum as Well-Ju, York Sung-Jae as Han Kang-bae, Choi Won-young as Chief Gwi, Yeom Hye-ran as God of the Underworld, Lee Jun-hyeok as Department Chief Yeom.
IMDb Ratings: 8/10
Rotten Tomatoes Ratings: NA
This drama focuses upon a mysterious pojangmacha owned by a woman named Well-Ju who is always rude and ill-tempered towards almost everyone. There also works a young boy named Han Kang-bae as a part-timer, and the chef is Gwi. This group helps people by going into their dreams and solving their issues. Joo has a tragic past that gets revealed as the plot progresses. Watch the trio's journey and be sure that it won't disappoint you.
13. Run On
Director: Lee Jae-hoon
Writer: Park Shi-hye
Cast: Im Si-wan as Ki Seon-gyeom, Shin Se-kyung as Oh Mi-joo, Choi Soo-young as Seo Dan-ah, Kang Tae-oh as Lee Yeong-hwa, Park Yeong-gyu as Ki Jung-do.
IMDb Ratings: 7.7/10
Rotten Tomatoes Ratings: 88%
Run On focuses upon two individuals from each other but yet comes closer and develops a love interest for one another. Ki Seon-gyeom is a former sprinter who is determined to become a sports agent and trying his best to achieve his goal. On the other hand, there is Oh Mi-Joo, a subtitle translator.
It is a light, easy-to-understand Korean drama that you can watch for a long one at a go, and the ending is also appropriate to make you, please.
12. A Love So Beautiful
Director: Seo Min-jung
Writer: Choi Yoo-Jung, Jang Yoo-Yeon
Cast: Kim Yo-han as Cha Heon, So Joo-Yeon as Shin Sol-i, Yeo Hoe-Hyun as Woo Dae-Seong, Jo Hye-Joo as Kang Ha-young, Jeong Jin-hwan as Jeong Ji-hwan
IMDb Ratings: 7.4/10
This drama starts with friends who grow from teens to adulthood and develop themselves. They frequently had crushes or infatuations during teenage, but Shin Sol-I developed a love interest for her friend and neighbor Chan Heon. Will they be together, or is it also going to end?
Watch the drama and know what happened. It is one of the best Korean dramas on Netflix, so stream it.
11. Lovestruck in the City
Director: Park Shin-woo
Writer: Jung Hyun-jung, Jung Da-yun
Cast: Ji Chang-Wook as Lee Eun-o, Kim Min-Seok as Choi Kyeong-jun, So Joo-Yeon as Suh Rin-i, Ryu Kyung-soo as Kang Geon, Han Ji-eun as Oh Seon-Yeong.
IMDb Ratings: 7.8/10
Rotten Tomatoes Ratings: 90%
This drama is a love story about a young architect and a free-spirited woman. Park Jae Won takes a break from this busy schedule and spends some quality time on a beach. He meets a cheerful woman, and the duo falls for each other and starts searching for the other after their vacation ends. It is a beachside romance that is sure to delight you.
10. Vagabond
Director: Yoo In-Sik
Writer: Jang Young-chul, Jung Kyung-soon
Cast: Lee Seung-gi as Cha Dal-gun, Bae Suzy as Go Hae-ri, Shin Sung-rok, Baek Yoon-sik as Jung Kook-pyo, Moon Sung-keun as Hong Soon-Jo, Kim Min Jong as Yoon Han-ki.
IMDb Ratings: 8.3/10
Rotten Tomatoes Ratings: 89%
If you have not watched Vagabond till now, you must do it first. It is an emotional drama depicting Cha Dal-geon's struggle, a stunt man who wishes to enhance himself and become a great action actor. He goes through several critical situations yet never gives up.
But unfortunately, he cannot find a break and become successful, and on that, he also has the responsibility of taking care of his nephew, who dies on a plane crash landing and shatters Cha Dal-geon to a great extent.
9. Record of Youth
Director: Ahn Gil-ho
Writer: Ha Myung-hee
Cast: Park Bo-gum as Sa Hye-jun, Park So-dam as Ahn Jeong-ha, Byeon Woo-Seok as Won Hae-Hyo, Kwon Soo-Hyun as Kim Jin-woo, Ha Hee-ra as Han Ae-sook.
IMDb Ratings: 7.4/10
This story can be regarded as a natural series that depicts the real struggles and situations people face. In this drama, the focus is upon three young guys who want to achieve something in life but struggle to do so for not belonging to a great family.
The men are different from each other, and their determination drives them to achieve the goal.
8. Itaewon Class
Director: Kim Sung-Yoon
Writer: Gwang Jin
Cast: Park Seo-joon as Park Sae-ro-yi, Kim Da-mi as Jo Yi-seo, Yoo Jae-myung as Jang Dae-hee, Kwon Nara as Oh Soo-ah, Kim Dong-hee as Jang Geun-soo.
IMDb Ratings: 8.3/10
Rotten Tomatoes Ratings: 79%
Itaewon Class is full of action and drama. In the beginning part, we see Park Sae Ro Yi engaging in a fight with Jang Geun Won because the latter was bullying a classmate. Jang Geun is the son of Jang Dae Hee, who is the owner of the restaurant business where Park's father works. Park is asked to apologize, but he does not do that, for which he is expelled from the school and his father from his job.
Life becomes quite difficult for Park, but he manages to stand up again and is determined to take revenge on the son and his father.
7. Start-Up
Director: Oh Choong-hwan
Writer: Park Hye-Ryun
Cast: Bae Suzy as Seo Dal-mi, Nam Joo-hyuk as Nam Do-san, Kim Seon-ho as Han Ji-pyeong, Kang Han-na as Won In-Jae, Kim Hae-sook as Choi Won-deok.
IMDb Ratings: 8/10
The drama takes place in the Silicon Valley of South Korea, which tells the stories of several people from different areas of the world. Several characters in this drama have different ambitions and desires in life and go through critical situations.
The story is a great one to watch, and you will get to know that life is not easy for all. But unfortunately, businesses are flourishing and ending in this era, and it is a great watch.
6. Crash Landing on You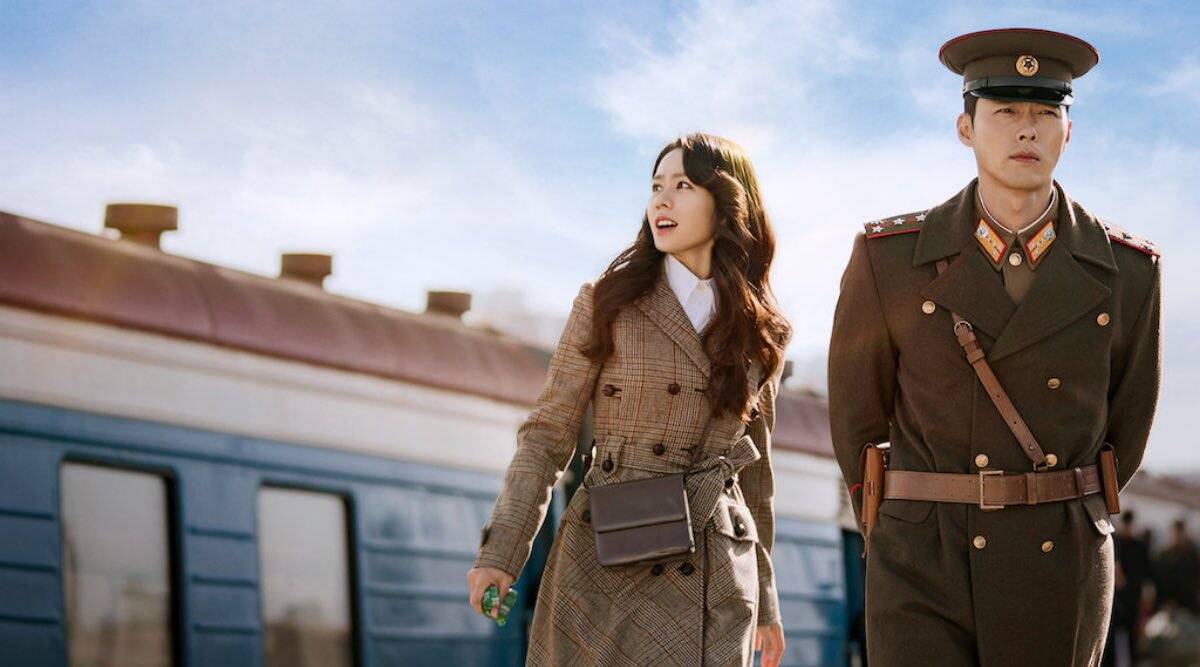 Director: Lee Jung-Hyo
Writer: Park Ji-eun
Cast: Son Ye-jin as Yoon Se-ri, Hyun Bin as Ri Jeong-hyeok, Seo Ji-hye as young Dan, Kim Jung-hyun as Gu Seung-jun, Yang Kyung-won as Pyo Chi-su.
IMDb Ratings: 8.8/10
Crash Landing on You will give you ideas about Korean culture. The drama has a theme of forbidden love story and is about South Korean heiress Yoon Se-Ri and Ri Jeong-hyeok from North Korea.
We can see how two different people from North Korea and South Korea fall for each other and find happiness in themselves for a brief period. It is one of the most popular K dramas, so try to watch it as soon as possible.
Read More: The Best Korean Drama to Watch Right Now
5. Hotel Del Luna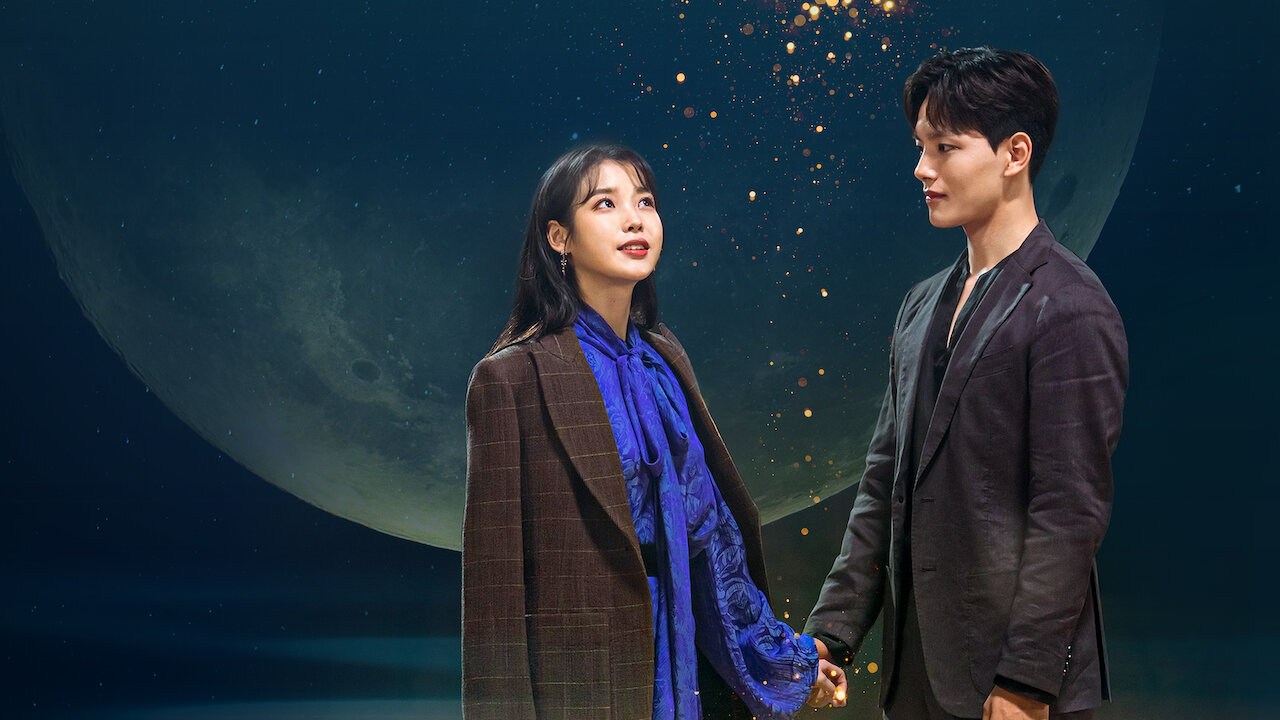 Director: Oh Choong-hwan
Writer: Hong Jung-eun, Hong Mi-ran
Cast: Lee Ji-eun as Jang Man-wol, Yeo Jin-goo as Gu Chan-sung, Jung Dong-hwan as Noh Joon-suk, Shin Jung-geun as Kim Seon-bi, Bae Hae-sun as Choi Seo-hee
IMDb Ratings: 8.3/10
The drama depicts the love story of Jang Manwol and Goo Chungmyung. Jang is the owner of a hotel named Hotel Del Luna, where ghosts work and cannot have a good life as their grudges are yet to be cooled. This Korean drama is unique, and thus do try to watch it.
4. Nevertheless
Director: Kim Ga-ram
Writer: Jung Won
Cast: Han So-hee as Yoo Na-bi, Song Kang as Park Jae-eon, Chae Jong-hyeop as Yang Do-hyeok, Lee Yul-eum as Yoon Seol, Yang Hye-ji as Oh Bit-na.
IMDb Ratings: 7.3/10
Rotten Tomatoes Ratings: 80%
This is very popular in Korean history that depicts the gradual development of the relationship between Park Jae-Eon, a young, handsome, and cheerful guy, and an art student Yoo Na-Bi. Both belong to the same university but are different from each other.
Park never wants to indulge in any love relationship, and Yoo Na-Bi, after her breakup, has given the idea of loving someone, but both fall for each other. It is a great drama and has been making headings for a long time. However, the audience did love watching it, so why wait? Stream the drama and comment how much you liked it.
3. It's Okay Not to Be Okay
Director: Park Shin-woo
Writer: Jo Yong
Cast: Kim Soo-hyun as Moon Gang-tae, Seo Yea-ji as Ko Moon-young, Oh Jung-se as Moon Sang-tae, Kim Joo-hun as Lee Sang-in.
IMDb Ratings: 8.8/10
The story is about Moon Gang-tae and Moon Sang-Tae, who has autism. After their mother's murder, which Moon Sang-the saw with his own eyes, they had started shifting from one place to another, and the only constant thing is Moon working in a psychiatric ward in whatever place they move in.
The climax and thrill are witnessed when the audience knows that the murderer of the siblings' mother is none other than Park Haeng Ja, mother of Ko Moon Young. To know what happened next, do stream it on Netflix.
2. Hometown cha cha cha
Director: Yu Je-won
Writer: Shin Ha-eun
Cast: Shin Min-a as Yoon Hye-jin, Kim Seon-ho as Hong Du-sik, Lee Sang-yi as Ji Seong-hyun, Gong Min-jeung as Pyo Mi-seon, Seo Sang-won as Yoon Tae-hwa, Woo Mi-hwa as Lee Myung-shin.
IMDb Ratings: 8.6/10
Rotten Tomatoes Ratings: 96%
This drama portrays the growth of a relationship among two people who are different. Yoon Hye Jin is a good doctor who is forced to leave her job after knowing the truth about her senior and dares to speak about it. However, her senior doctor delayed the treatment to get more money from the patients.
She goes to a remote village and develops a feeling for a boy who is a charming jack-of-all-traders and is always in trouble.
1. Squid game
Director: Hwang Dong-hyuk
Writer: Hwang Dong-hyuk
Cast: Lee Jung jae as Seong Gi-hun, Park Hae-soo as Cho Sang-woo, Wi Ha-joon as Hwang Jun-ho, HoYeon Jung as Kang Sae-byeok, O Yeong-su as Oh II-nam.
IMDb Ratings: 8.1/10
Rotten Tomatoes Ratings: 94%
Is there anyone who has not yet watched the squid game? The Korean wave had hit everyone hard, and so was this drama. However, if you have missed watching this drama, you have missed one of the most thrilling dramas in the world.
This drama revolves around 456 contestants who are poor and, to get money, take part in a series of games without knowing that the losing prize is going to be death. Watch this game of life and death on Netflix.
Korean Drama has made itself relevant and intriguing, for which the demand for K Dramas is increasing day by day. You can also watch sci-fi Korean dramas or other types or genres of Korean dramas, and the most important part is they can be easily understood and related with.
The actors and actresses in the Korean industry have also aroused interest among the audience to watch Korean dramas, so what are you waiting for?
The Korean dramas are available to stream on Netflix, so start watching these dramas one by one and share your views with us.