The characters in Haikyu are sports addicts!! They're all on the volleyball court, but who among them is the finest at the game?
There are several strong volleyball teams in the popular sports anime Haikyu!! Regardless of the position, whether it is the captain, high school setter, libero, middle blocker, pinch server, wing spiker, or ace, each one is filled by a person who is exceptionally skilled for that skill set.
Even though the Karasuno High School Volleyball Club comprises incredibly talented volleyball players and poses a threat when they play as a team, they occasionally lose to the opposing team and other formidable opponents.
These incredible volleyball players significantly benefited their groups by serving as the team's brains, developing as players with more significant potential for success, or becoming more adaptable and potent over time.
Haruichi Furudate is the creator of the school's volleyball team-themed television show Haikyuu. The narrative follows Shoyo Hinata as he overcomes his diminutive stature to become the top spiker in the country.
Hinata's team has faced numerous formidable opponents during the series, some of whom have even outwitted them more than once. Based on their skill level and game sense, we will rank the top 20 Haikyuu outstanding players and best Karasu no players in this post.
20. Takeru Nakashima
He was the volleyball team captain and a third-year student at Wakutani Minami. Takeru started his career as a professional volleyball player who is best in Haikyuu. First, he joined as an outside hitter for the squad, but after dropping out of school, he changed to libero.
His most prominent quality is his ability to trick the blockers every time by changing the angle at which he spikes the ball. He may also quickly get points by bouncing them off their palms.
19. Kei Tsukishima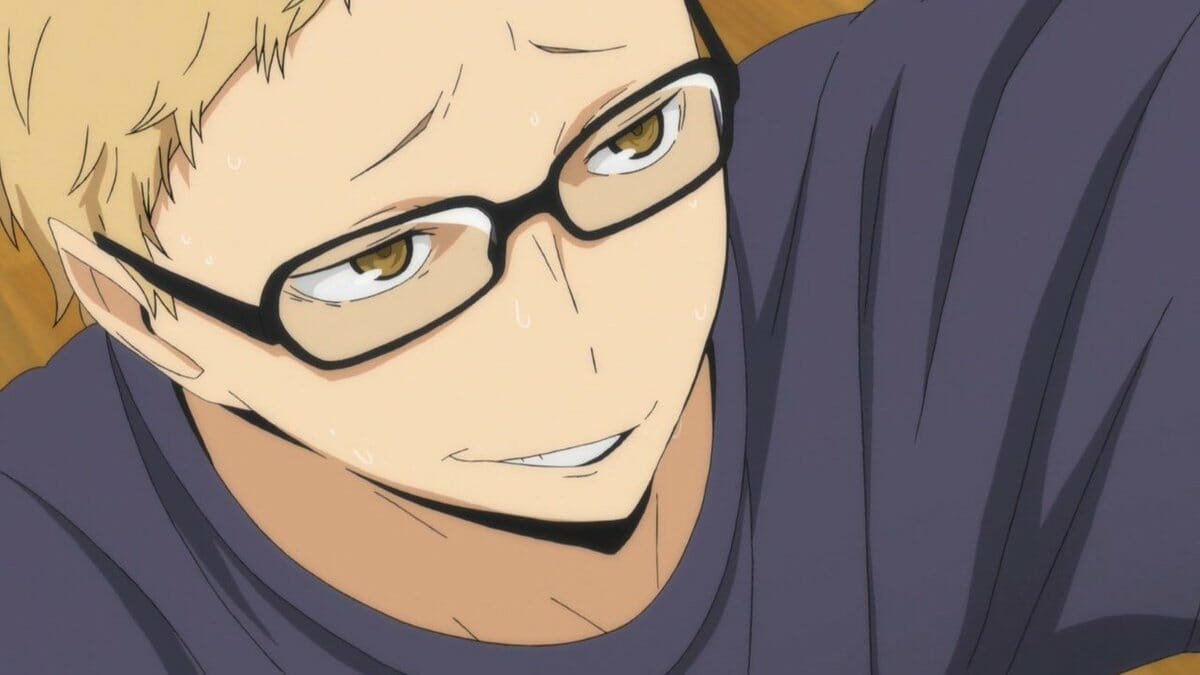 The massive middle blocker for the Karasuno volleyball team, Kei Tsukishima, is the first player from that team to appear on this list. Tsukishima made significant progress and experienced one of the strongest character arcs in the narrative, going from playing volleyball merely as a sport to being engrossed in it.
He could read the game precisely and had an incredible sense of the opposing team's strategy. Thanks to his tall stature and tactical understanding, he developed into one of the top players in Haikyuu and could even block Ushijima's potent spike.
Kei Tsukishima is one of the Karasuno Volleyball Team's best Haikyuu players. He is assured of a spot on this list due to his fantastic game sense and opponent evaluation skills. Due to his height, Kei typically plays as a middle blocker.
As Tsukishima's mentor, Kuroo even went so far as to teach him his Time Difference Attack, in which the spiker changes the time of their jump to confuse the opposing blockers.
18. Tsutomu Goshiki
Goshiki competed for Shiratorizawa Academy as a wing spiker. It wasn't easy to play in Ushijima Wakatoshi's shadow. Still, Goshiki overcame it and was the next in line to become their team's ace, which says a lot about his abilities as a best Haikyuu player.
Although he had a substantial jump serve, his "super straight" spike was his most potent weapon.
17. Aone
Aone was first introduced in the series' early episodes as a vast, scary opponent who was nearly impossible to defeat. He was one of the critical members of Date Tech's "Iron Wall" defense when he was a middle blocker for them.
Because of his superior defensive skills, spikers had a tough time scoring against him. His brutality was further demonstrated when he forced Karasuno's Asagi to quit volleyball after failing to win a single point against him.
Because of his superior defensive skills, spikers had a tough time scoring against him. His brutality was further demonstrated when he forced Asagi from Karasuno to stop playing volleyball.
16. Toshiro Heiwajima
Toshiro is the first libero to appear on this list. He was a member of Division 1 Schweden Adlers volleyball's entire team in Japan.
Even though we haven't seen much of him, he has already demonstrated his ability to earn a spot in these rankings. His quick reflexes and great agility prevent his opponents from scoring brief scores in his way.
15. Rintaro Suna
On this list, a middle blocker from Inarizaki High School comes in at number 14. He wants to be a reserved individual who meticulously studies the games before making precise maneuvers to deflect the opponent's ace's spikes and secure crucial victories for his team.
He made up for his relative shortness as a starting middle blocker with his keen awareness of the game and broad-range spike.
14. Motoya Komori
Motoya Komori, another libero, is ranked after Toshiro in this list. Being the tallest in the series at 180 cm, he excels in all his jobs. Along with Kageyama, Motoya was invited to the All-Japan Youth Training Camp after being chosen as the best high school best libero. Montoya is not just a skilled Libero, but he also has excellent setup skills.
He had competed for Itachiyama Institute, a team expected to win the national championship. His defensive abilities are legendary, with receiving and setting being his two most vital areas.
13. Yudai Hyakuzawa
For Kakugawa High, Yudai used to play as a wing spiker. He was more suited to becoming a commanding middle blocker, though, with a height above 200 centimeters.
He thus joined the Japan Railway Warriors as a middle blocker after dropping out of school. Although he couldn't fully utilize his strength because he was new to volleyball players, he still managed to score through spikes and receiving skills.
12. Morisuke Yaku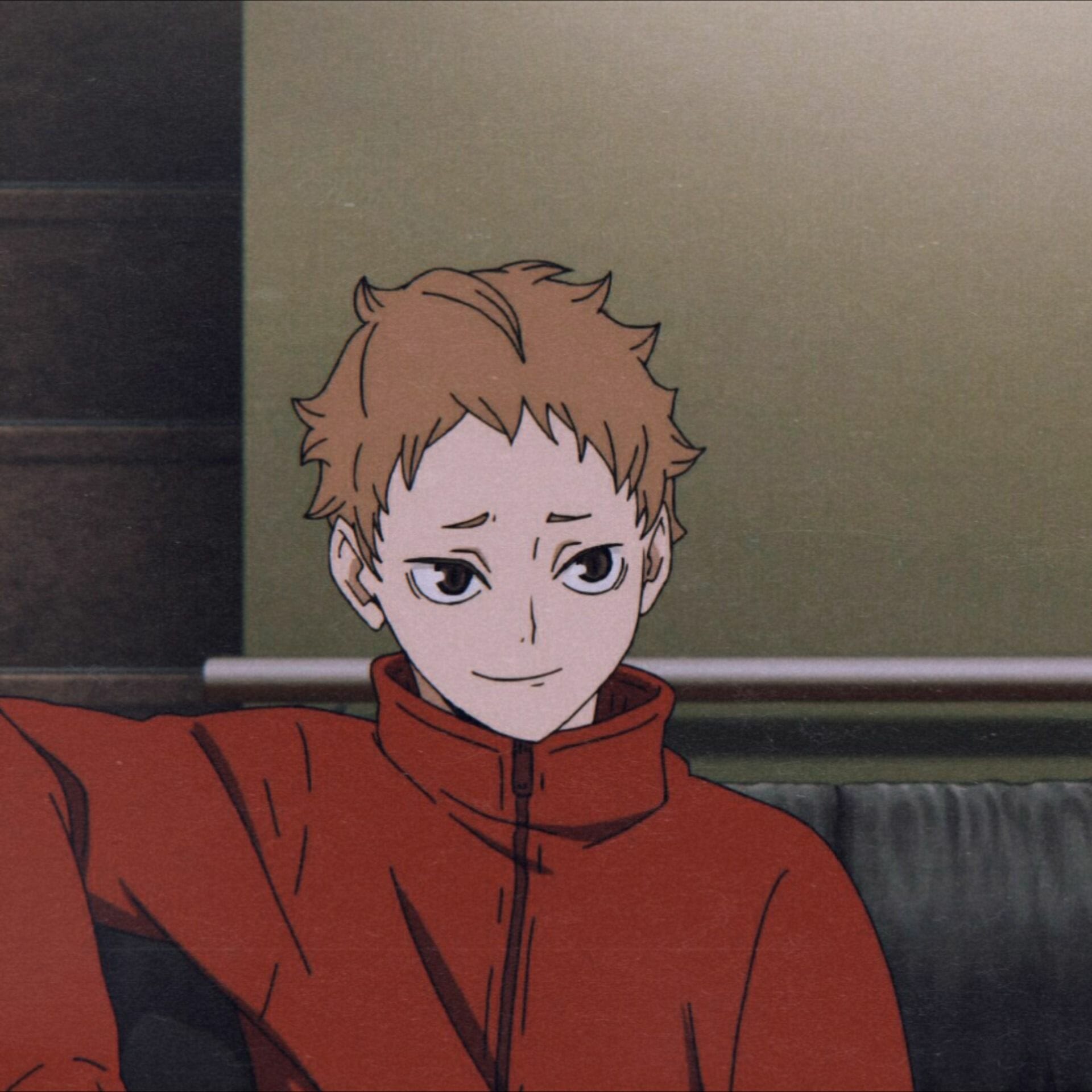 For the Nekoma Volleyball Club, Morisuke once served as a libero. As a result, he was named to the Japanese National Volleyball team due to his quickness and understanding as a libero.
He was a short-statured man, but when it came to volleyball, he was incredibly athletic. He has abilities akin to Nishinoya's and an acute sense of receiving. In addition, his defensive prowess earned him the moniker "Guardian" of Nekoma's defense volleyball and best Haikyuu players, even though he was not a very well-liked character.
11. Wakamatsu Kiryu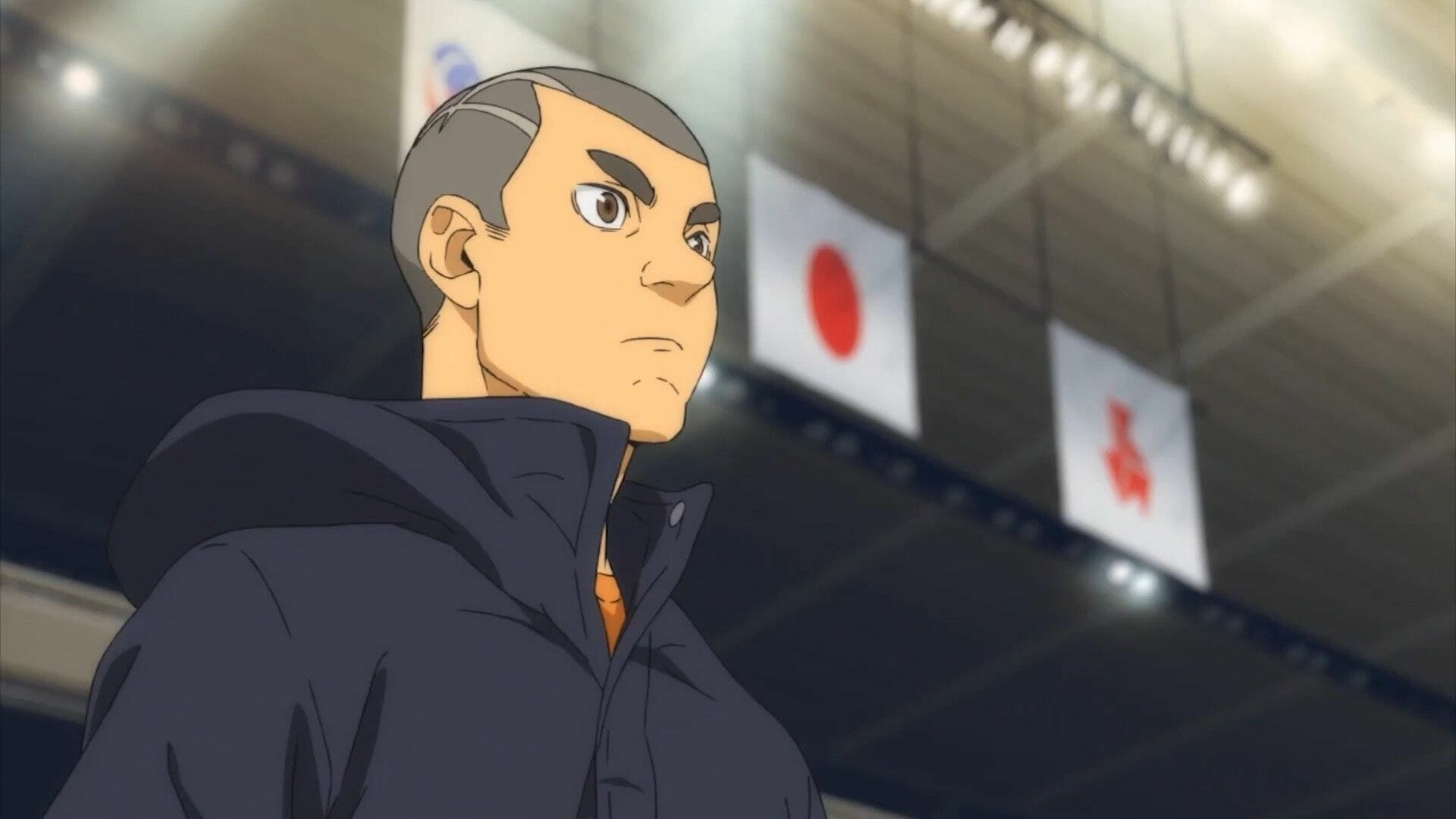 At Mujinazaka High, where he played wing spiker for the volleyball team, Kiryu was a third-year student. He was also their captain, one of the top three aces in the nation, and, like Wakatoshi, their ace.
He enjoys overanalyzing plays, which is a two-edged sword for him. However, in terms of gameplay, his substantial and proficient spike and his mighty jump make him a fearsome opponent against any team.
10. Goa Hakuba
Goa Hakuba, a towering 203.3 cm tall, is ranked tenth on this list. Like Yudai, before dropping out of school, he played as a wing spiker before moving to a middle blocker.
He stands out from other best Haikyuu players thanks to his height advantage. Hakuba was one of the formidable players of Kamomedai who posed a severe threat to Karasuno as he was equally skilled on offense and defense.
9. Korai Hoshumi
Previously, Hoshumi was an ace in the country for the Kamomedai High Volleyball Team. Like Hinata, he overcame his height disadvantage and developed into a highly-skilled best Haikyuu player with read-blocking skills. In addition, he is the best player for responding to his opponents' serves with lightning-fast speed and scoring counterpoints.
He has a robust frame and exudes calmness on the field. With defending blockers, receiving service aces, and tooling off the block, a guess monster jump is achieved, referred to as the little giant.
Additionally, he possesses exceptional all-around skills, including solid serving, receiving, setting, blocking, and spiking. Due to his excellent versatility, he can play a wide range of positions.
Despite being just marginally taller than Hinata, he shares many of the same qualities with the latter, including speed, agility, high stamina, & jumping power. But the only distinction between them is that Korai has the volleyball experience to fall back on in a pinch. As a result, he was among the athletes invited to the All-Japan Youth Intensive Training Camp along with Kageyama.
8. Aran Ojiro
Aran Ojiro, a third-year student of Inarizaki High School, was among the top five aces in the nation. Ojiro is renowned for terrorizing rival defenses with his substantial jump serves and racking up service aces.
Like Ushijima, he can easily defeat a three-person defense with his physical jumping power. However, Aran is not only a terrifying attacker but also adept at fulfilling his defensive duties, as he can block extremely challenging shots.
7. Bokuto Kotaro
He was the captain and ace of the volleyball team at Fukurodani Academy and a third-year student. Bokuto was regarded as one of the top five aces in the nation, narrowly missing the top three.
His easygoing and upbeat nature is ideal for his playing style. His cross spike was his most potent weapon, but he later improved his straight spike to the point where it was closely impossible for opponents to touch it. He was a complete player because he also received excellent service and skills. Bokuto also possesses incredible feint skills, which he even taught Hinata at Tokyo Training Summer Camp.
6. Atsumu Miya
Japan's fifth-best setter and server in high school are ranked in this list. He was an outstanding setter for Inarizaki High, inspiring his team to numerous triumphs. In addition, he can give the team's ace excellent tosses, which is a difficult task.
Thanks to his exceptional skills as a setter, he is a powerful volleyball player, which is the most crucial position for any team. Additionally, he can effectively coordinate with his teammates to improve their performance at training camp.
Even though he is a showy player, Atsumu can stun the crowd and his opponents with great control, occasionally taking the opposing team by surprise. Furthermore, Atsumu's fearlessness allows him to experiment during a five-set match, trying new plays like Karasuno's renowned minus-tempo quickly while playing against them, thanks to his excellent game service and confidence in his skills.
5. Shoyo Hinata
The main character of this story comes in at number six, almost missing the top five. Due to his height, Hinata initially struggled a lot due to his size. Still, with his insane jumping ability and lightning-quick reflexes, and as a well-rounded player, he has astounded viewers throughout the series.
Throughout the story, he became more proficient than honing his spiking skills. His speed and agility make Hinata the best possible ultimate decoy for his other teammates, allowing other talented and best Haikyuu players to score quickly.
4. Kisumu Sakura
The Itachiyaama Institute's star wing spiker is ranked fourth overall. In addition, he is among the top three aces in the country despite just being in his second year, while the other two are in their third.
This demonstrates Sakusa's player skill and technical proficiency as a spiker in spades. With his keen game sense and strong jumping talents, he succeeds in both offense and defense.
However, his most attractive feature is his supple wrists, which can give his spikes and serve some exciting spins. In addition, Sakura is renowned for possessing extremely flexible wrists, which enable him to perform precise shots with precision snaps.
3. Ushijima Wakatoshi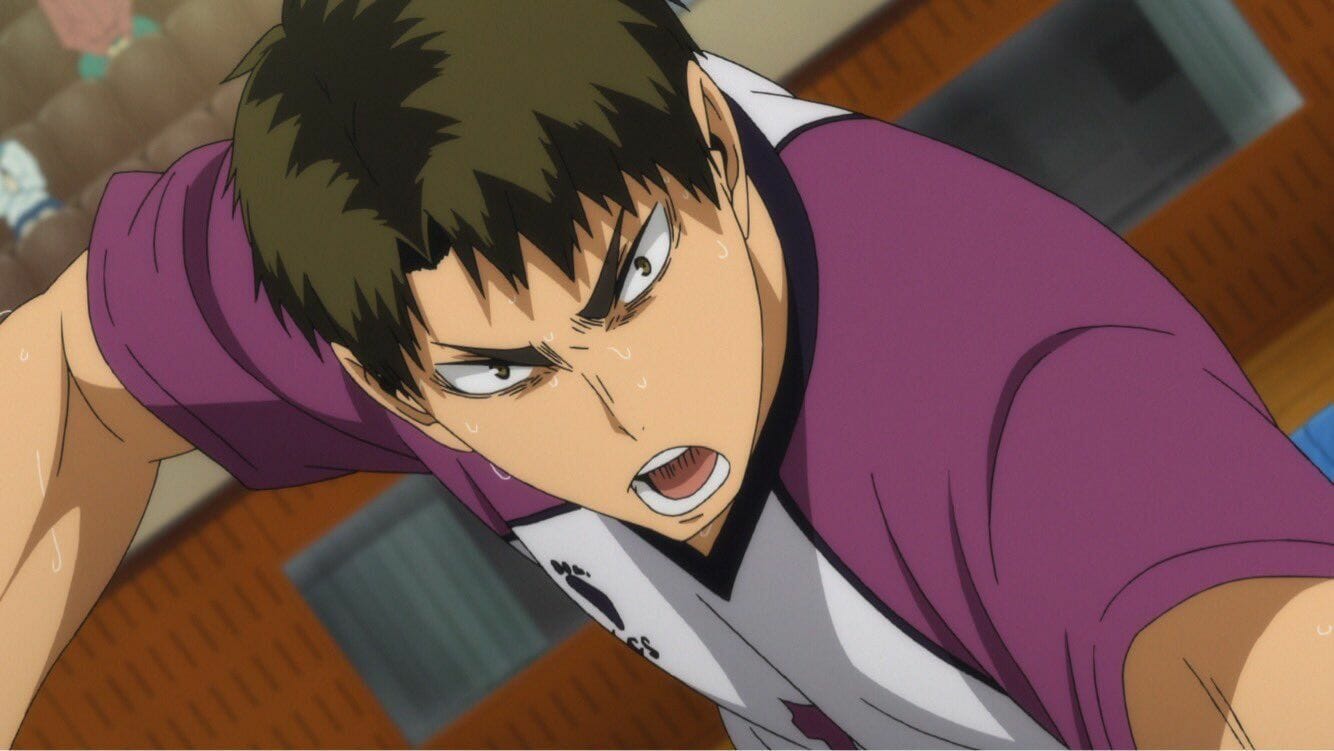 Wakatoshi attended Shiratorizawa Academy in his third year. He was among the top three aces in the nation and the most delicate ace in Miyagi Prefecture. Since the beginning, he had emerged as the fiercest and best Haikyuu player among other volleyball players. He is the best ace from Miyagi.
He possessed the ability to lead his group to victory on his own. His left hand's ability to spike the balls gave him the advantage of having a massive frame. Wakatoshi had little trouble scoring thanks to the opponent team's confusion caused by the shot's extreme force and direction. His serves & spikes have unmatched strength, making it extremely difficult and occasionally unpleasant to stop or receive them.
2. Kageyama Tobio
It is unsurprising that the King of the Court, Kageyama Tobio, is highly ranked for his excellent game sense and service ace. Kageyama was a volleyball prodigy with a natural talent for Karasu, who had no high volleyball team.
He is a technically superior setter with the innate ability to bring out the best in any spiker. He can serve both a jump spin and a high jump float help from the same toss, making him one of Japan's top servers.
His biggest skill was throwing the ball precisely so the spiker could hit it with maximum force. Kageyama's talent and superb teamwork are further demonstrated by his work with Hinata to enhance his overall proficiency. Before his first season, he regularly had failed.
The best Haikyuu player on the Karasu no high school's volleyball team is first-year student Kageyama Tobio. In Haikyuu, he is also a Deautrogonist. He is one of the setters at Karasuno and a participant in the All-Japan Youth training camp, earning the nickname "King of the Court." He is frequently called the "genius setter" and a remarkable technical ability holder.
1. Oikawa Toru
Oikawa Toru, this volleyball game's great tactician, holds the top slot in the standings. In addition, he is renowned as the best setter in the nation, outperforming teammates Kageyama and Atsumu.
He was their vice-captain and a former setter for Aoba Johsai. Oikawa's game sense was something to be envied because he was skilled at spotting and persistently attacking a weakness in his opponent's team.
He was never regarded as a genius like Kageyama. Still, his inherent athleticism and potent jump serve were sufficient to elevate him to the position of the best Haikyuu player in the series. In addition, he used to study the plays of his rivals and formulate a plan swiftly enough to stop them in their tracks.