Who does not love kids' movies? They are fun, entertaining, and importantly keeps the little ones busy. And with Covid-19 keeping the world indoors, they might be the best way to spend quality time with family. And if you happen to be a Netflix user, there is simply no reason to worry about it.
The streaming service is the best place to find family movies. From their never-ending list, binge watches every movie with your kids that you missed out on. There is no reason to purchase a film ticket if you can get the best kid's movies on Netflix. And if still confused, here is a list that might be of help.
1. Mary Poppins Returns
Director: Rob Marshall
Writer: David Magee, Rob Marshall, John DeLuca
Cast: Emily Blunt, Lin-Manuel Miranda, Ben Whishaw
IMDb Ratings: 6.9
Rotten Tomatoes: 79%
Steaming Platform: Netflix
There is perhaps no one in the world who does not love Mary Poppins. And when Emily Blunt appeared in this classic role, nobody was going to complain.
The film has fun, songs, and hopeful optimism, as Mary Poppins returns to the lives of Jane and Michael Banks. Kids are going to adore the magical nanny, while adults are certain to feel a jolt of emotions. A worthy sequel, this list could not have begun with any best kids movies on Netflix.
2. Princess and The Frog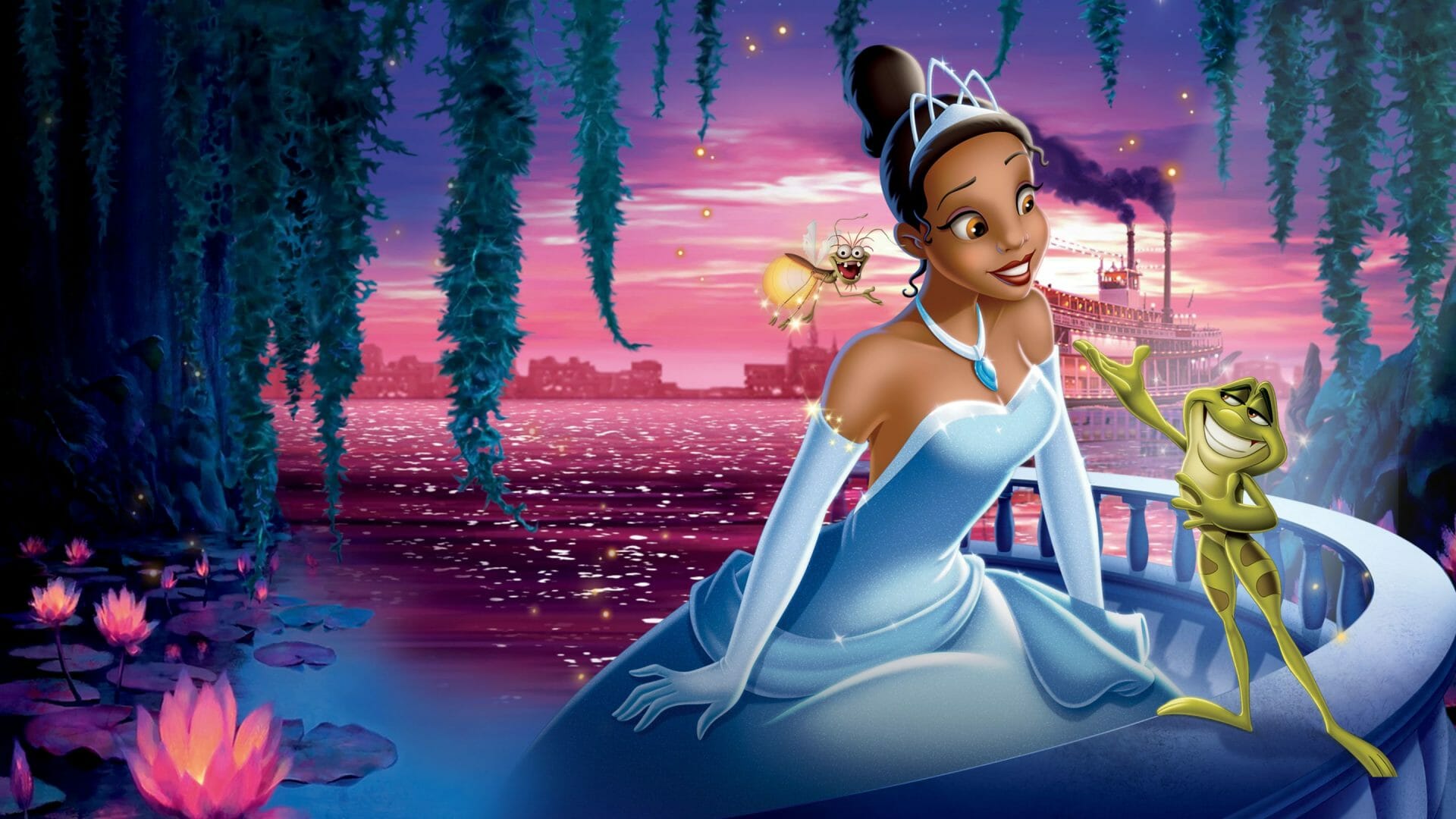 Director: Ron Clements, John Musker
Writer: Ron Clements, John Musker
Cast: Anika Noni Rose, Bruno Campos, Keith David
IMDb Ratings: 7.1
Rotten Tomatoes: 85%
Steaming Platform: Netflix
One of the best kids movies on Netflix is the one where Disney knows a thing or two about winning the hearts of their young viewers. Inspired by the fairytale of The Frog Prince, Princess, and the Frog took place in New Orleans in 1920.
Tiana kisses a handsome Prince who is under the magic of an evil witch and turns into a frog. The magic has a similar effect on her as well. Running against the clock, she needs to find a way to reverse the spell.
3. Ralph Breaks The Internet
Director: Rich Moore and Phil Johnston
Writer: Rich Moore and Phil Johnston
Cast: John C. Reilly, Sarah Silverman, Taraji P. Henson
IMDb Ratings: 7.1
Rotten Tomatoes: 88%
Steaming Platform: Netflix
Sequel to the 2012 film Wreck it, Ralph, the kid's favorite, will not break any hearts. Ralph Breaks the Internet continues to build on the adorable bond between Ralph and Vanellope.
The duo takes to the internet, hoping to save Sugar Rush. But little do they know the adventure that remains in store for them. A movie for the family to watch, Ralph Breaks the Internet is adorable and wholesome.
4. Spider-Man: Into the Spider-Verse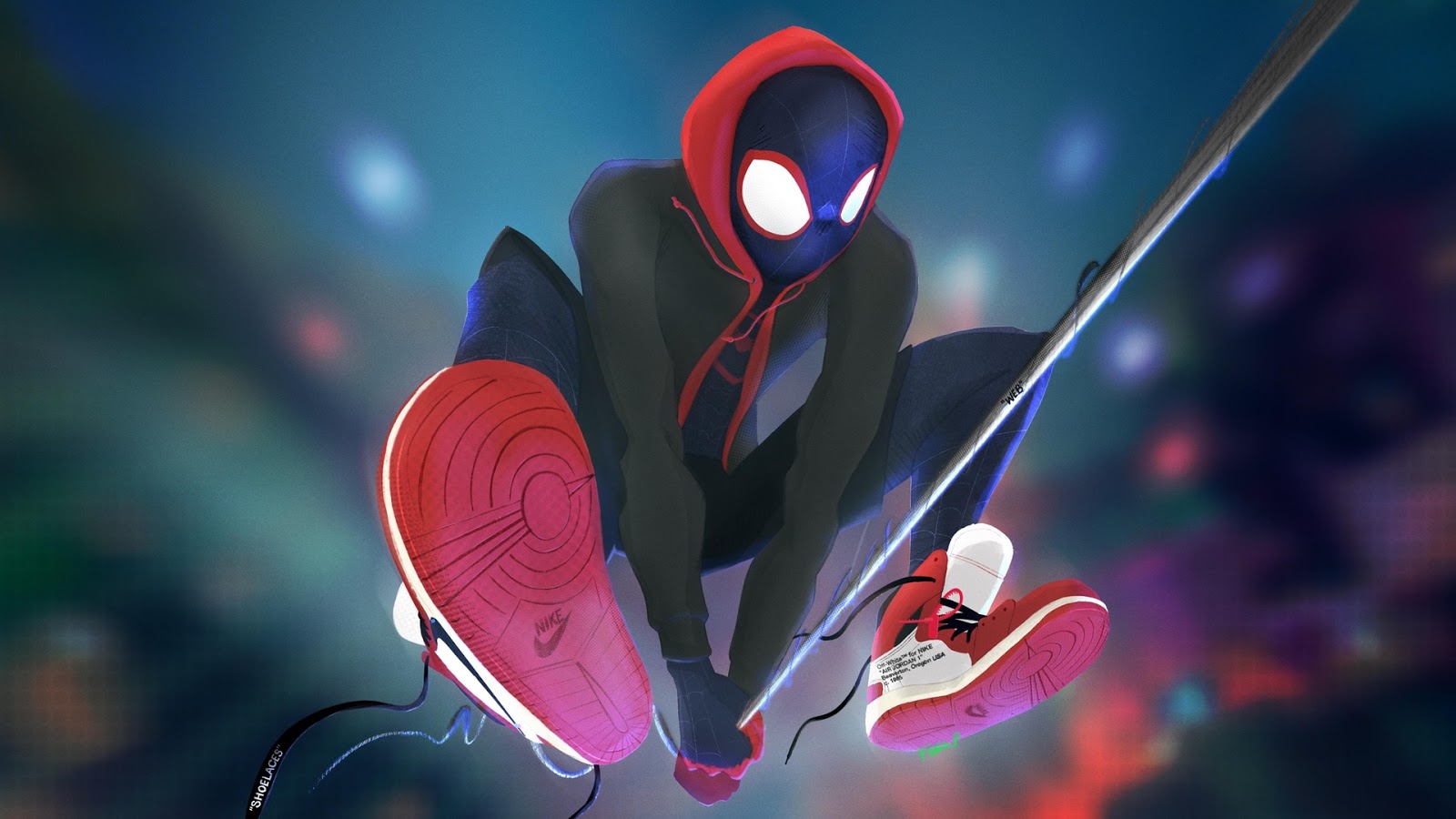 Director: Bob Persichetti, Peter Ramsey, Rodney Rothman
Writer: Phil Lord, Rodney Rothman
Cast: Shameik Moore, Jake Johnson, Hailee Steinfeld
IMDb Ratings: 8.4
Rotten Tomatoes: 97%
Steaming Platform: Netflix
There are not many superlatives available that are capable of describing this piece of art by Sony Pictures. Don't be surprised if this coming of age movie leaves you speechless. Spider-Man: Into the Spider-Verse, redefines the landscape of Spider-verse with Miles Morales.
Sony Pictures redeems themselves from their last take on the web-slinger with this movie. A visual masterpiece, the movie is daring, fresh, and young. Forget kid's movies; it is ideal for grown-ups as well, and one of the best movies on Netflix!
5. The Grinch
Director: Scott Mosier, Yarrow Cheney
Writer: Michael LeSieur, Tommy Swerdlow
Cast: Benedict Cumberbatch, Cameron Seely, Rashida Jones
IMDb Ratings: 6.3
Rotten Tomatoes: 60%
Steaming Platform: Netflix
Can any Christmas ever be complete without Dr. Seuss's The Grinch? Exactly. Created first by Dr. Seuss, the grumpy, furry creature absolutely hates the festive season. The character was made iconic by Jim Carrey in his 2000 movie.
Recently Benedict Cumberbatch got the chance to weave his magic into the character. And unsurprisingly, he did not fail. So open Netflix this Christmas morning and make sure to catch this nostalgic family movie.
6. Mary and the Witch's Flower
Director:  Hiromasa Yonebayashi
Writer: Riko Sakaguchi, Hiromasa Yonebayashi
Cast: Kate Winslet, Jim Broadbent, Ruby Barnhill
IMDb Ratings: 6.8
Rotten Tomatoes: 89%
Steaming Platform: Netflix
The story follows a young girl whose life is changed on its head when she discovers a mysterious flower and a broomstick. Mary comes across the rare Fly-by-Night by happenstance. But the flower gives her special magical powers sends Mary flying into the air.
She lands in Endor College- a school for the magically gifted as her adventure begins. The film is an absolute treat for the eyes, with the animation showing signs of influence from Miyazaki. It takes the audience on a magical journey that needs to be seen to be believed.
7. Cloudy with A Chance of Meatballs
Director: Phil Lord and Christopher Miller
Writer: Phil Lord and Christopher Miller
Cast: Bill Hader, Anna Faris, Neil Patrick Harris
IMDb Ratings: 6.9
Rotten Tomatoes: 80%
Steaming Platform: Netflix
If you thought the chances of meatballs showering from the sky is impossible, then reconsider. For Flint Lockwood makes that unthinkable happen. With the services of his "FLDSMDFR," he turns Swallow Falls into a food tourism hot spot.
A pure gastronomical feast, kids are going to love the rain of giant pizzas and pancakes. An absolute joy ride with an inventive plot, it is going to be a favorite among kids.
8. Over the Moon
Director: Glen Keane
Writer:  Audrey Wells
Cast: Cathy Ang, Phillipa Soo, Ken Jeong
IMDb Ratings: 6.5
Rotten Tomatoes: 80%
Steaming Platform: Netflix
The Netflix production is the ideal choice for the next family movie night. Growing up, Fei Fei is enthralled by the legend of Moon Goddess- the immortal figure who ascended to the Moon.
Believing in the myth, she builds a rocket-powered by fireworks to take her to the mystical land of Moon Goddess. As she takes flight, spirits guide her, and Fei Fei lands on the moon.
9. Hugo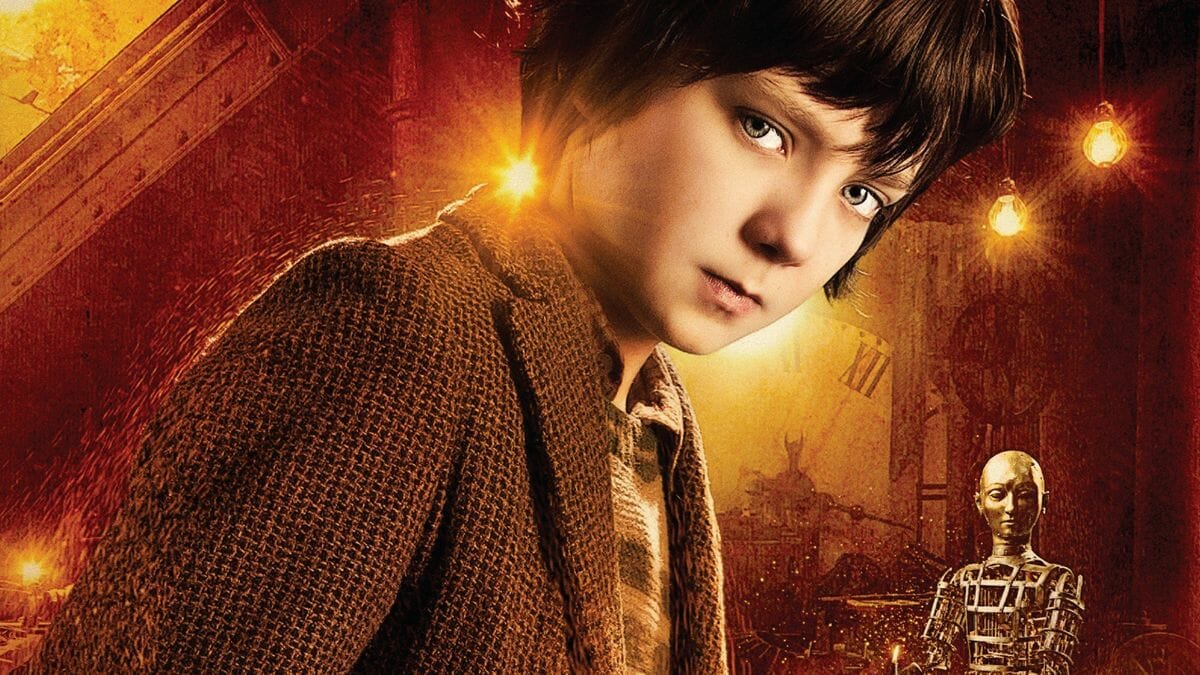 Director:  Martin Scorsese
Writer: John Logan
Cast: Asa Butterfield, Ben Kingsley, Sacha Baron Cohen
IMDb Ratings: 7.5
Rotten Tomatoes: 93%
Steaming Platform: Netflix
When reviewing it, The NY Times describes Hugo as "a homage to early cinema.". Based on the novel The Invention of Hugo Cabret, there could not be better praise for the movie. Set in Gare Montparnasse railway station in Paris, Hugo Cabret is a young orphan potter.
His father leaves behind for him automation, and his only desire is to find the key to operate it. Sit down with the whole family to enjoy this masterful creation from Scorsese.
10. The Little Prince
Director: Mark Osborne
Writer: Irena Brignull, Bob Persichetti
Cast:  Jeff Bridges, Rachel McAdams, Paul Rudd
IMDb Ratings: 7.7
Rotten Tomatoes: 93%
Steaming Platform: Netflix
The animated adventure film is going to make kids fall in love with flying. A little girl with her mother moves into a new neighborhood where she befriends an old aviator.
The older man retells her the adventures of the Little Prince. Their emotional attachment allows the older man to revisit his long lost childhood. While the little girl learns to feed her imagination in this wonderful story.
Read More: The 20 Best Kids Movies On Amazon Prime To Watch Right Now
11. The Angry Birds Movie
Director: Clay Kaytis and Fergal Reilly
Writer: Jon Vitti
Cast: Jason Sudeikis, Josh Gad, Danny McBride
IMDb Ratings: 6.3
Rotten Tomatoes: 54%
Steaming Platform: Netflix
After ruling as a game for over half a decade, the Angry Birds Movie brought the catapulting birds to theaters. The film brings together all of the favorite birds in one place. Red, Chuck, and Bomb grow suspicious when mysterious pigs begin to appear on their island.
Their suspicions become justified when a huge conspiracy is revealed. The movie was released in 2016 and might be a good choice to put on during the next movie night.
12. The Croods
Director:  Kirk DeMicco and Chris Sanders
Writer: Kirk DeMicco and Chris Sanders
Cast: Nicolas Cage, Emma Stone, Ryan Reynolds
IMDb Ratings: 7.1
Rotten Tomatoes: 72%
Steaming Platform: Netflix
A story about learning and maturing, The Croods is among your best kid's movies on Netflix. When a massive earthquake threatens to change the world as they know it, Grug and his family need to find a new home. They meet a genius young man named Guy.
After several conflicts and even more laughs, they manage to find a safe haven. Filled with stunning animation work and great voices behind the actions, it is a treat to watch.
13. All Dogs Go to Heaven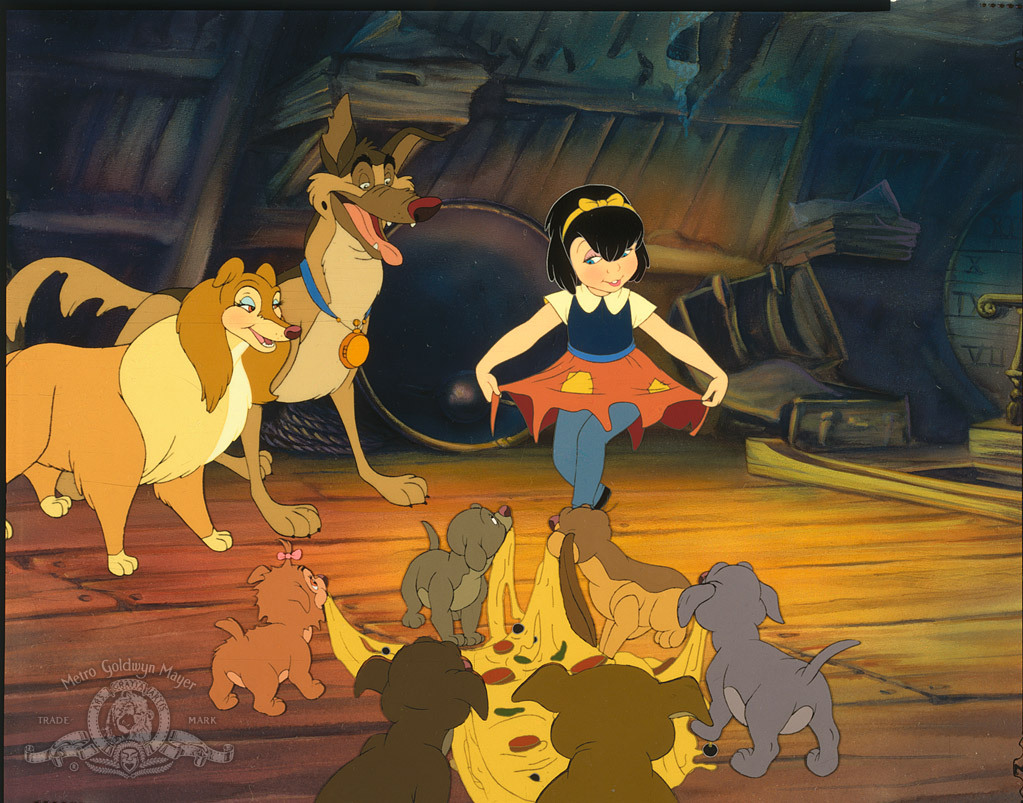 Director:  Don Bluth
Writer: David N. Weiss
Cast: Burt Reynolds, Dom DeLuise, Judith Barsi
IMDb Ratings: 6.8
Rotten Tomatoes: 68%
Steaming Platform: Netflix
This one is not exactly a new movie. But, since its release in 1989, it is a favorite of kids of every generation and is available with a single tap on Netflix.
A canine con artist, Charlie, is murdered by Carface. However, bestowed with magical powers, he returns from heaven to his friend Itchy and takes revenge. They meet and teams up with the young orphan, Anne-Marie. Charlie becomes her only chance of happiness, as they become fast friends.
14. The Addams Family
Director: Conrad Vernon and Greg Tiernan
Writer: Matt Lieberman, Pamela Pettler
Cast: Oscar Isaac, Charlize Theron, Chloë Grace Moretz
IMDb Ratings: 5.8
Rotten Tomatoes: 64%
Steaming Platform: Netflix
Everyone remembers Charles Addams' fictional Addams Family from their childhood. Nw prepares to watch their antics unfold on TV screens. The movie certainly does not fail to make you giggle by the actions of this spooky family. The Addams are facing new trouble.
Margaux Needler has set her eyes on their property. And the creepy inhabitants of the house need to stop that from happening.
15. Madagascar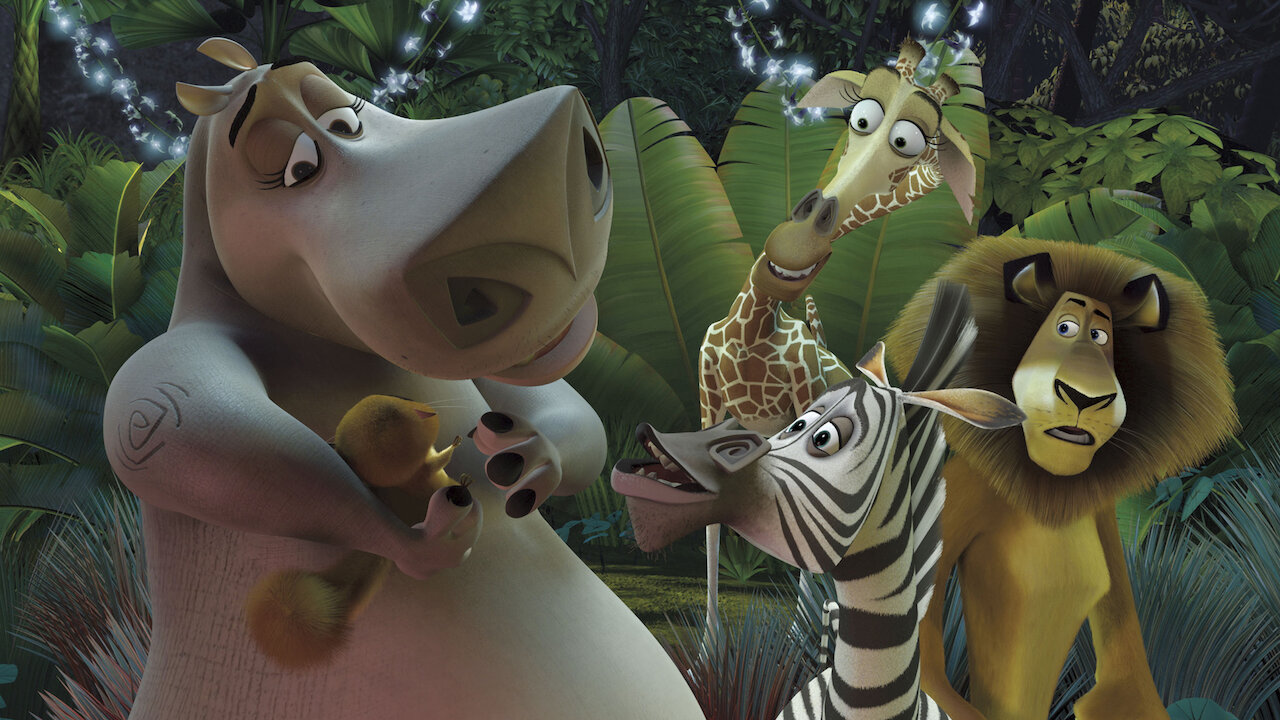 Director: Eric Darnell and Tom McGrath
Writer: Eric Darnell, Tom McGrath,  Mark Burton, Billy Frolick
Cast: Ben Stiller, David Schwimmer, Sacha Baron Cohen
IMDb Ratings: 6.9
Rotten Tomatoes: 74%
Steaming Platform: Netflix
Kid's movies can never be much better than Madagascar. In what is one of the most underrated franchises in cinema, witness the adventures of zoo animals as they escape in the wild. A group of a closely knitted lion, zebra, giraffe, and hippo escapes from New York Central Zoo.
Their misadventure lands them on the shore of Madagascar. As they meet a clan of crazy lemurs and faces off fossas, the four needs to find a way back to New York City.
16. How to Train Your Dragon 2
Director: Dean DeBlois
Writer: Dean DeBlois
Cast: Jay Baruchel, Kit Harington, Cate Blanchett
IMDb Ratings: 7.8
Rotten Tomatoes: 91%
Steaming Platform: Netflix
After a short trip to Africa, let's head out to the Viking village of Berk. A follow-up to the 2010 film, How to Train Your Dragon 2, is suitable for every age group. If the friendship between Toothless and Hiccup in the first movie was touching, wait till you watch this one.
Berk faces a threat like never before. And with the population of their dragons under threat, the entire village needs to prove their resolution.
17. Klaus
Director:  Sergio Pablos
Writer:  Sergio Pablos
Cast: Jason Schwartzman, J. K. Simmons, Rashida Jones
IMDb Ratings: 8.1
Rotten Tomatoes: 94%
Steaming Platform: Netflix
Welcome, Santa Claus to your household with this Netflix original. Jesper Johansson turns out to be a lousy postman. In order to mend his way, his father sends him off to the distant northern town of Smeerensburg.
In the most unlikely of circumstances, he befriends an old, beardy toymaker in this deserted place. An origin story unlike any, everybody would love this warm, holiday movie.
18. A Shaun the Sheep Movie: Farmageddon
Director: Richard Phelan and Will Becher
Writer: Jon Brown, Mark Burton
Cast: Justin Fletcher, John Sparkes, Amalia Vitale
IMDb Ratings: 6.9
Rotten Tomatoes: 96%
Steaming Platform: Netflix
Growing up, no stop motion cartoon series was more fun than Shaun, the Sheep. Now, the adventurous Shaun returns again with his best mates once again.
In this one, the town of Mossingham finds a UFO to land in their vicinity. Understandably the Mossy Bottom Farm is not far from the action. Shaun quickly gets a new friend in Lu-La, who lands from the spaceship as many amusing events occur.
19. Turbo
Director: David Soren
Writer: David Soren
Cast: Ryan Reynolds, Paul Giamatti, Samuel L. Jackson
IMDb Ratings: 6.4
Rotten Tomatoes: 67%
Steaming Platform: Netflix
What happens when a super-speedy snail enters the Indianapolis 500? Well, fun and 90 minutes of it. A freakish accident imparts the superpower of tremendous speed in Turbo.
Finally getting the chance to realize his dream of being the greatest racer, Turbo enters the competition as an underdog. In this quirky racing story for the whole family, sit back and enjoy madness unfold.
20. Song of the Sea
Director: Tomm Moore
Writer: Tomm Moore
Cast: David Rawle, Brendan Gleeson, Fionnula Flanagan
IMDb Ratings: 8.1
Rotten Tomatoes: 99%
Steaming Platform: Netflix
An inspiring tale about two siblings, enjoy a trip through Irish folklore with Song of the Sea. Ben has always blamed his sister Saoirse for the death of their mother. But soon realizes his mute sister is no ordinary being.
Born s a Selkie, and it is her responsibility to rescue creatures from the fairyland. Woven with impressive animation and making use of stunning music, this movie is a must-watch on Netflix.
21. The Secret Life of Pets
Director: Chris Renaud
Writer: Brian Lynch, Cinco Paul, Ken Daurio
Cast: Louis C.K., Eric Stonestreet, Kevin Hart
IMDb Ratings: 6.5
Rotten Tomatoes: 73%
Steaming Platform: Netflix
Let's come to another movie rated top amongst best kids movies on Netflix. An engaging creation that anyone who has ever owned pets would love. Prepare for an adventure as a group of pets steps out from their home to take revenge on humans who had wronged them.
Blessed with a talented group of actors and witty jokes, kids are going to love this animated film.
22. Jungle Book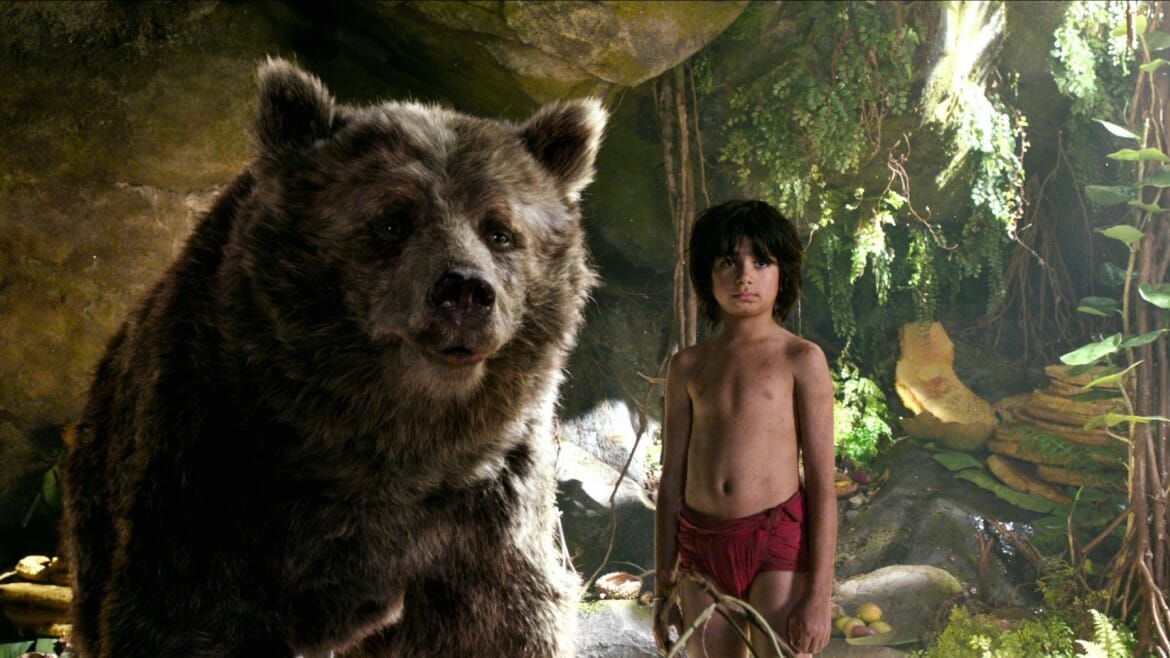 Director: Jon Favreau
Writer: Justin Marks
Cast: Neel Sethi, Bill Murray, Ben Kingsley, Scarlett Johansson
IMDb Ratings: 7.4
Rotten Tomatoes: 94%
Steaming Platform: Netflix
Disney hit the theaters with its live-action/CGI movie in 2016. A reimagination of the Disney classic, Rudyard Kipling's creation stands out.
The film remains as you remembered it from your childhood. However, the extremely realistic CGI used here dwarfs every previous edition. The movie is as real as it gets, with plenty of moments to give kids and adults a jump.
23. The Smurfs
Director: Raja Gosnell
Writer: J. David Stem, David N. Weiss
Cast: Neil Patrick Harris, Jayma Mays, Sofía Vergara
IMDb Ratings: 5.4
Rotten Tomatoes: 72%
Steaming Platform: Netflix
It is one of those films which you will love or hate. However, the kids are certainly sure about which side they are on. In this live-action/animated film, the lives of adorable, blue creatures go for a toss during the Blue Moon festival. Their arch-nemesis Gargamel appears, and in trying to escape him, the Smurfs land in New York City.
Led along the way with information and help from the Winslow family, the Smurfs have to find the way back to their village.
24. The Willoughbys
Director:  Kris Pearn
Writer: Kris Pearn, Mark Stanleigh
Cast: Will Forte, Terry Crews, Maya Rudolph
IMDb Ratings: 6.4
Rotten Tomatoes: 91%
Steaming Platform: Netflix
Releasing this year, this children's story goes straight to the heart. Mr. and Ms. Willoughbys aren't exactly set to win the prize for best parents. Neglectful and self-absorbed, their four children quickly grow frustrated with them.
And with their nanny, the kids decide to step out into the world. The Willoughbys teaches the importance of caring for each other. It shows the value of family and is one of the kid's movies on Netflix for the entire family to watch.
25. A Babysitter's Guide to Monster Hunting
Director: Rachel Talalay
Writer: Joe Ballarini
Cast: Tamara Smart, Oona Laurence, Alessio Scalzotto
IMDb Ratings: 5.4
Rotten Tomatoes: 65%
Steaming Platform: Netflix
It's time to head out for a horror adventure with this Netflix creation. An ideal choice for Halloween, join Kelly in her monstrous quest. She has been tasked with taking care of a young kid who gets kidnapped by the Boogeyman. In a world infested by monsters, she needs to find a way to return with the kid.
26. Next Gen
Director: Kevin R. Adams, Joe Ksander
Writer: Kevin R. Adams, Joe Ksander
Cast: John Krasinski, Charlyne Yi, Jason Sudeikis
IMDb Ratings: 6.6
Rotten Tomatoes: 80%
Steaming Platform: Netflix
Now from horror to sci-fi. The world is a threat from an evil tech genius. Defending the world in this futuristic movie is a rebellious teen girl and a sentient robot. The duo happens to meet when Mai Su wanders off and stumbles onto the runaway robot 7723. The duo strikes off an unlikely friendship. And with the world in danger, there is no time to waste.
27. Bee Movie
Director:  Simon J. Smith and Steve Hickner
Writer: Jerry Seinfeld, Andy Robin, Barry Marder, Spike Feresten
Cast: Jerry Seinfeld, Renée Zellweger, Matthew Broderick
IMDb Ratings: 6.1
Rotten Tomatoes: 55%
Steaming Platform: Netflix
What happens when bees take humans to court? A stunning drama like never before. After his college, Barry does not fancy working with honey much. He steps out of his hive to discover humans feasting on the honey they produce. Seeking justice, he sues humankind for stealing their honey.
The film was a massive success at the box office with its cute bees and funny jokes. And after a decade since its release, now might be a good time to revisit it again.
28. Angela's Christmas
Director: Damien O'Connor
Writer: Will Collins and Damien O'Connor
Cast: Malachy McCourt, Ruth Negga, Caitriona Balfe
IMDb Ratings: 7.0
Rotten Tomatoes: 70%
Steaming Platform: Netflix
It is absolutely one of the better kid's movies on Netflix this year. The simplicity of the story pours in with the concern of little Angela for her family. A century ago, set in Ireland, it is adapted from the children's book Angela and the Baby Jesus. The film is warm and shows the power of goodness. Enjoy this Christmas with a cozy movie for the entire family.
29. Chicken Little
Director: Mark Dindal
Writer: Mark Dindal, Mark Kennedy
Cast: Zach Braff, Joan Cusack, Steve Zahn
IMDb Ratings: 5.7
Rotten Tomatoes: 66%
Steaming Platform: Netflix
Chicken Little is another Disney movie fr the whole family to enjoy together. Chaos rules in Oakey Oaks when an alarm is rung in the school shouting everyone to run for their lives. Eventually, it is understood that Chicken Little raised that alarm when a piece of sky fell on his head.
Although the entire town dismisses his story, Chicken Little is believed by his friends. Only his friends believe him, and as events unfold, it is realized that he was right. The movie is blessed with amazing animation to shame even some modern films. It is loud, witty, and everything that kids desire.
30. The Lorax
Director: Chris Renaud
Writer: Cinco Paul, Ken Daurio
Cast: Danny DeVito, Zac Efron, Ed Helms
IMDb Ratings: 6.4
Rotten Tomatoes: 54%
Steaming Platform: Netflix
Based on Dr. Seuss's character, the movie tells the story of a young boy named Ted and Lorax. Thneedville is a town without any natural vegetation. No one where all the trees vanished except the Once-ler. Ted sets out on a journey to find the extinct Truffula when he encounters Once-ler.
The man tells him of the story of Lorax, whom he met when he was young. The film returns with a strong message and is a great adaptation of the children's novel.
31. The Bad Guys (2022)
Release date: 

22 April 2022 (USA)

Director: 

Pierre Perifel

Language: 

English

Based on: 

The Bad Guys; by Aaron Blabey
This film, which is based on the Aaron Blabey book series, follows a group of animals who have a bad reputation for a reason.
To the dismay of his crewmates, Wolf considers having a change of heart after experiencing what it's like to stay on the straight and narrow. Funny actors like Sam Rockwell, Marc Maron, Craig Robinson, Richard Ayoade, and Awkwafina are part of the voice cast.
32. Paddington (2014)
Release date: 

23 November 2014 (UK)

Director: 

Paul King

Fim series: 

Paddington series
Paddington, which is based on the popular children's book series by Michael Bond, tells the story of a bear who was raised in the Peruvian jungles but now finds himself adjusting to city life in London.
Although there is some danger, this film is so gentle that even the youngest moviegoers can enjoy it. Some people even prefer Paddington 2 (not on Netflix) despite the fact that it's not available there.
33. The Mitchells vs. the Machines (2021)
Initial release: 

23 April 2021

Director: 

Michael Rianda

Screenplay: 

Michael Rianda, Jeff Rowe

Producers: 

Phil Lord, Chris Miller, Kurt Albrecht

Production companies: 

Sony Pictures Animation, One Cool Group Limited, Columbia Pictures, Lord Miller
As aspiring filmmaker Katie Mitchell prepares to leave for school, her family decides to take her on one final road trip. The sole issue? The Mitchells are the only ones who can avert a robot apocalypse when it begins while they are traveling. This film shares a creative team with The Lego Movie and has a similarly outrageous energy.
34. Roald Dahl' Matilda: The Musical (2022)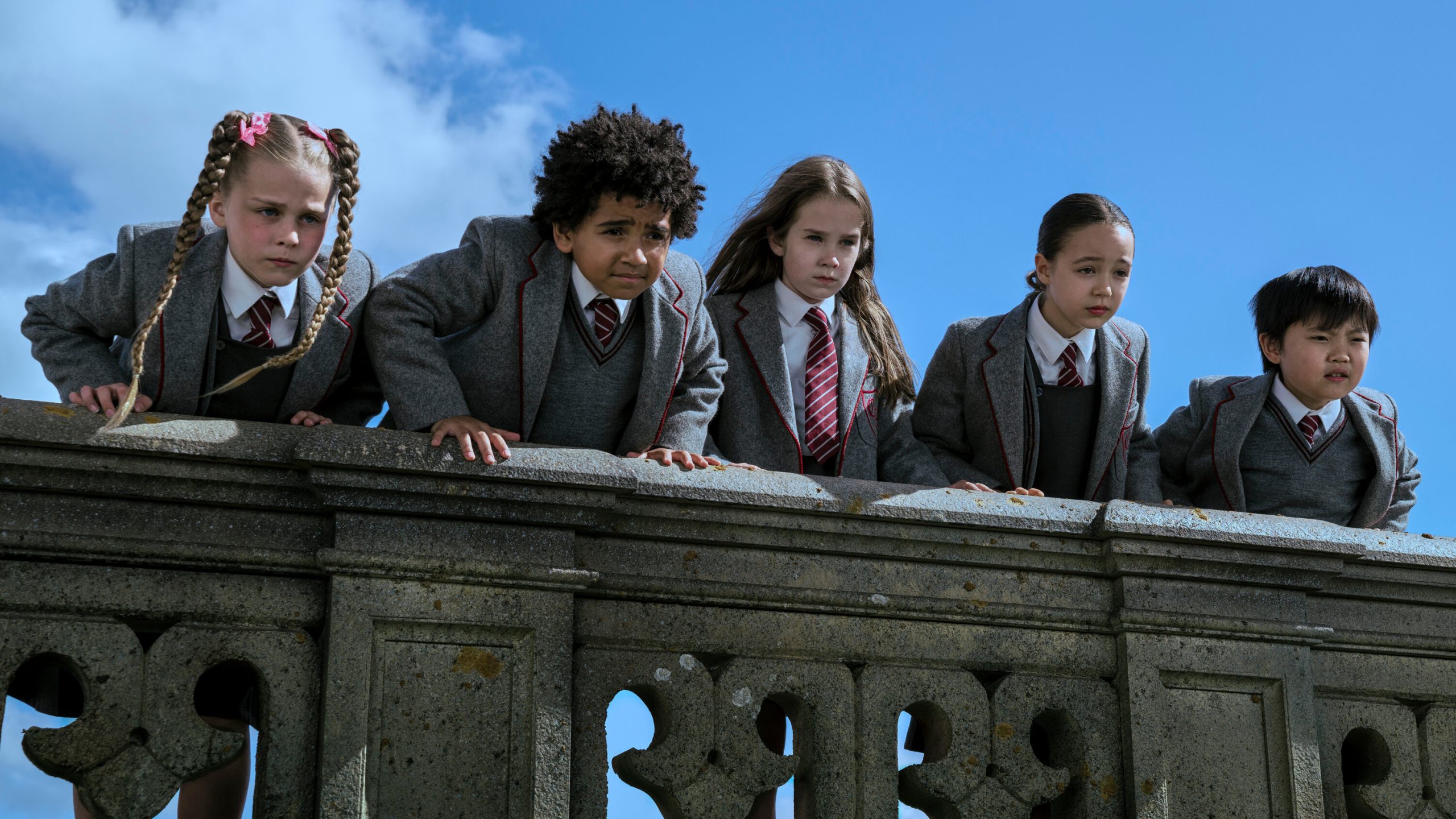 Release date: 

2 December 2022 (UK)

Director: 

Matthew Warchus

Screenplay: 

Dennis Kelly

Producers: 

Tim Bevan, Eric Fellner, Luke Kelly, Jon Finn
Now is the time for the kids to see Matilda if they haven't already. Tim Minchin, who also transformed Groundhog Day for the stage, provided the music for the film, which also features Stephen Graham, Andrea Riseborough, and Emma Thompson among its cast.
35. Labyrinth (1986)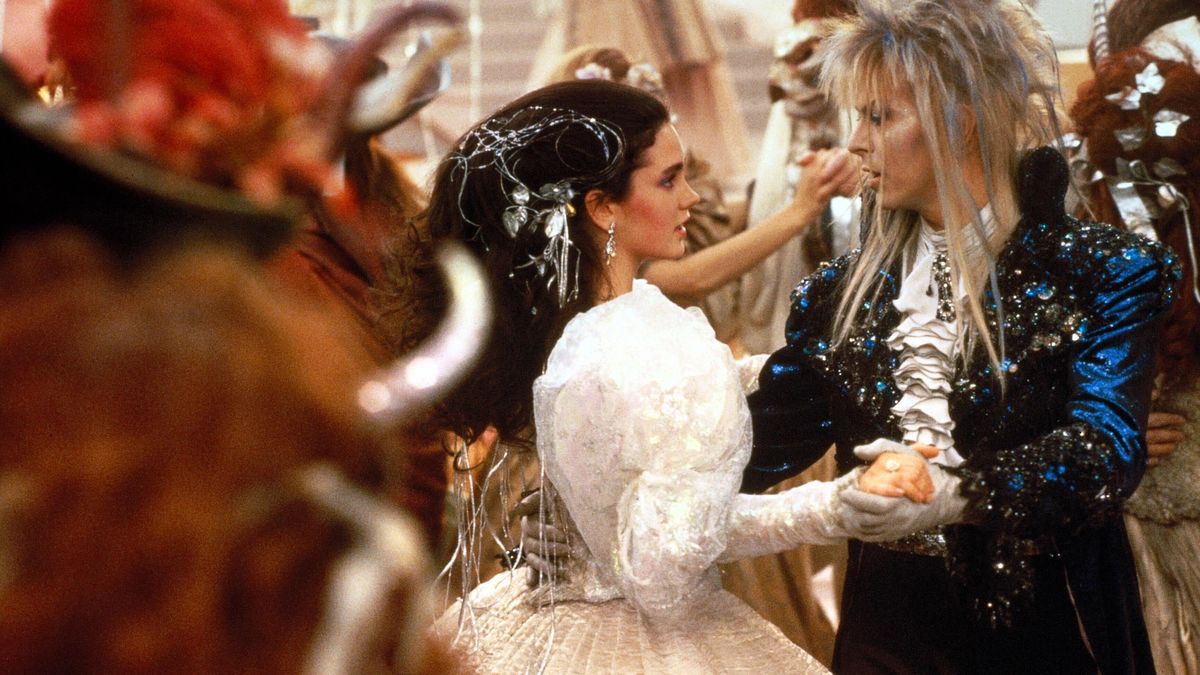 Release date: 

27 June 1986 (USA)

Director: 

Jim Henson

Art directors: 

Terry Ackland-Snow, Frank Walsh, Roger Cain, Peter Howitt, Michael White
You'll be reminded of The Babe by this film. Which babe? The infant who is taken away by the Goblin King after being cursed away by his older sister, Sarah.
When Sarah (Jennifer Connelly) reaches the Labyrinth's center, she must defeat the Goblin King (David Bowie) in order to save her brother. Numerous Jim Henson's Creature Shop puppet characters—both helpful and unhelpful—meet her along the way.
It is always hard to find good movies and even harder to find good films for kids. But the above list might be help parents. It does a good job of entertaining kids while making them learn something useful at the same time. And the best part is that the entire family can enjoy them without getting bored. Happy watching!