Kids movies and family movies are the perfect choices if you want to stress a free and fun-filled time. However, silly some of these films may be, they are still great to watch! Also, it is necessary to have a family movie night every week. The streaming service Amazon Prime has a huge array of films to watch with kids and the rest of the family! So here is a list of the best kid's movies on Amazon Prime.
1. Kung Fu Panda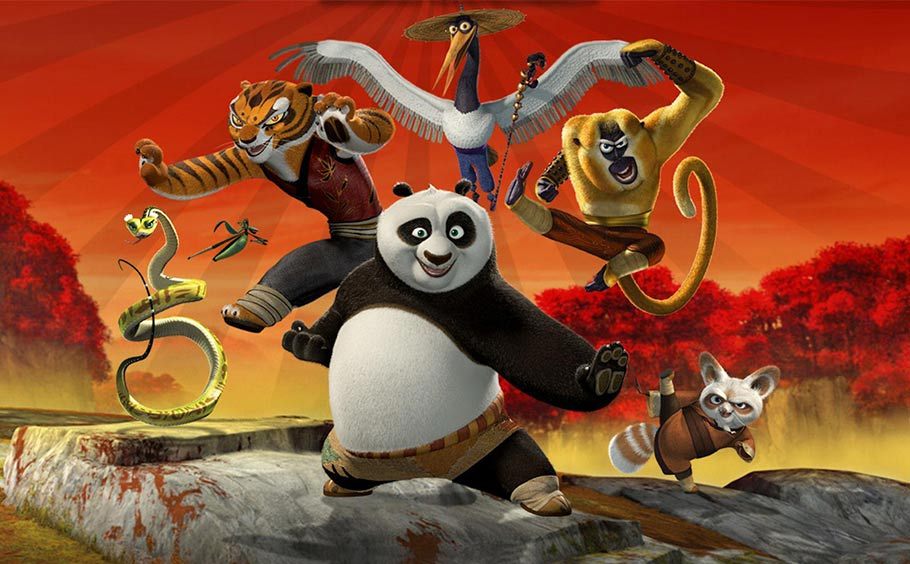 Directors – John Stevenson, Mark Osborne
Writers – Ethan Reiff, Cyrus Voris
Cast – Jack Black, Angelina Jolie, Jackie Chan, Dustin Hoffman, Seth Rogen, Lucy Liu, David Cross, Ian McShane, James Hong, and Randall Duk Kim.
IMDb – 7.5/10
Rotten Tomatoes – 87%
Kung Fu Panda is the epitome of awesomeness. This animated film was a big entertainer for both kids and adults for its animation, comedy, and action sequences. The film follows Po, an obese panda who is a kung fu enthusiast and aspires to be a fighter. He gets selected as the coveted Dragon Warrior and has to defend The Valley Of Peace against an evil foe who was imprisoned for causing a rampage in the valley. A highlight in Kung Fu Panda and its sequels is Po's love for noodles and his funny, heartwarming relationship with his adoptive father, Mr. Ping, a goose.
2. Kung Fu Panda 2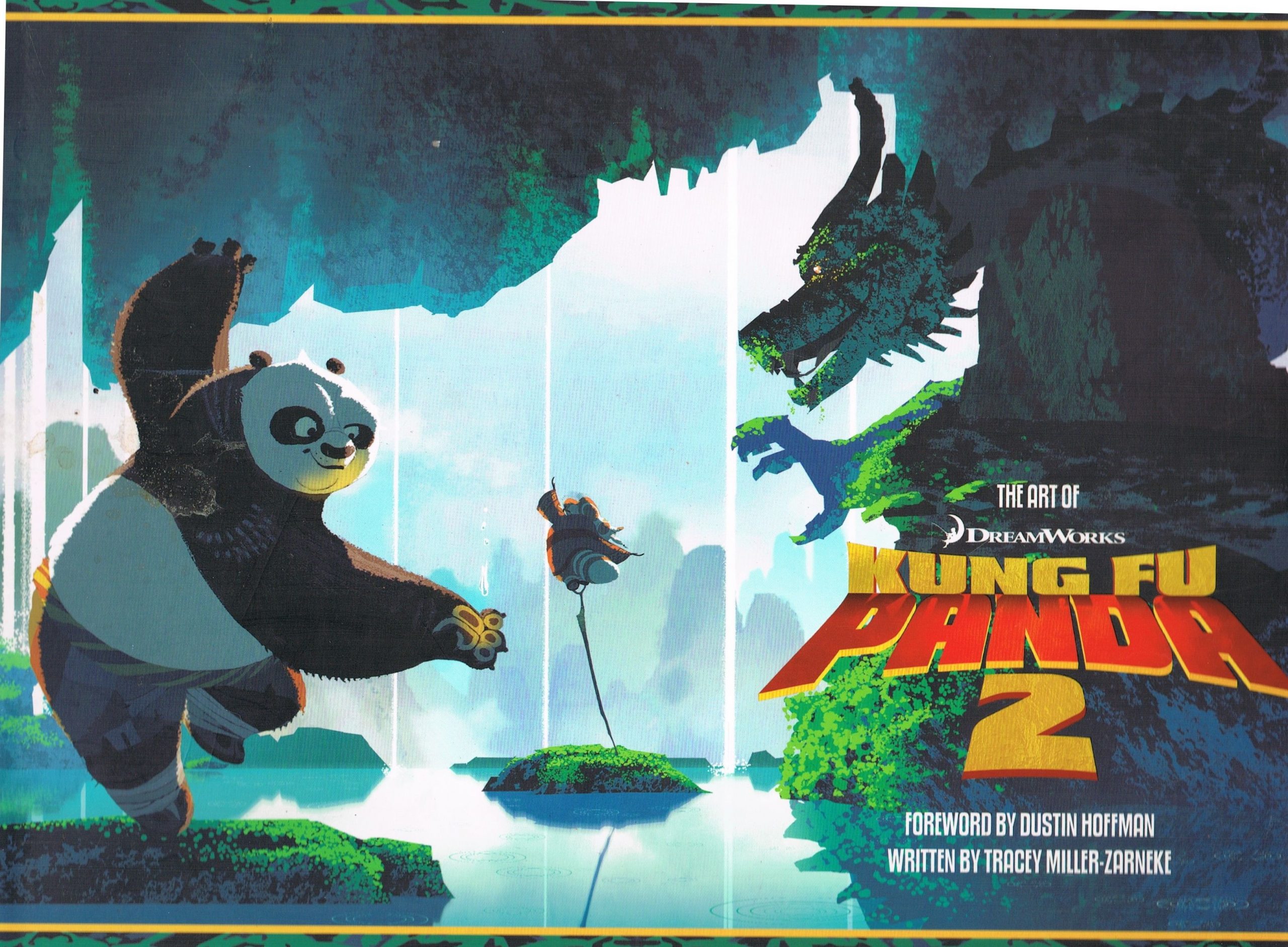 Director – Jennifer Yuh Nelson
Writers – Jonathan Aibel, Glenn Berger
Cast – Jack Black, Gary Oldman, Angelina Jolie, Jackie Chan, Dustin Hoffman, Seth Rogen, Lucy Liu, David Cross, Ian McShane, James Hong, Randall Duk Kim, Danny McBride, and Jean-Claude Van Damme.
IMDb – 7.2/10
Rotten Tomatoes – 81%
The sequel to Kung Fu Panda is bigger and better in every way. The film's story has some really dark moments too. This time Po has to defend the Valley Of Peace from Lord Shen, a peacock monarch. Shen owns a powerful weapon that he intends to use to conquer China. Po also learns of and goes deeper into his disturbing past, which is connected with Shen. The sequel has fantastic action, comedy, and also has emotional depth. Kung Fu Panda 2 has some darker themes as well.
3. How To Train Your Dragon trilogy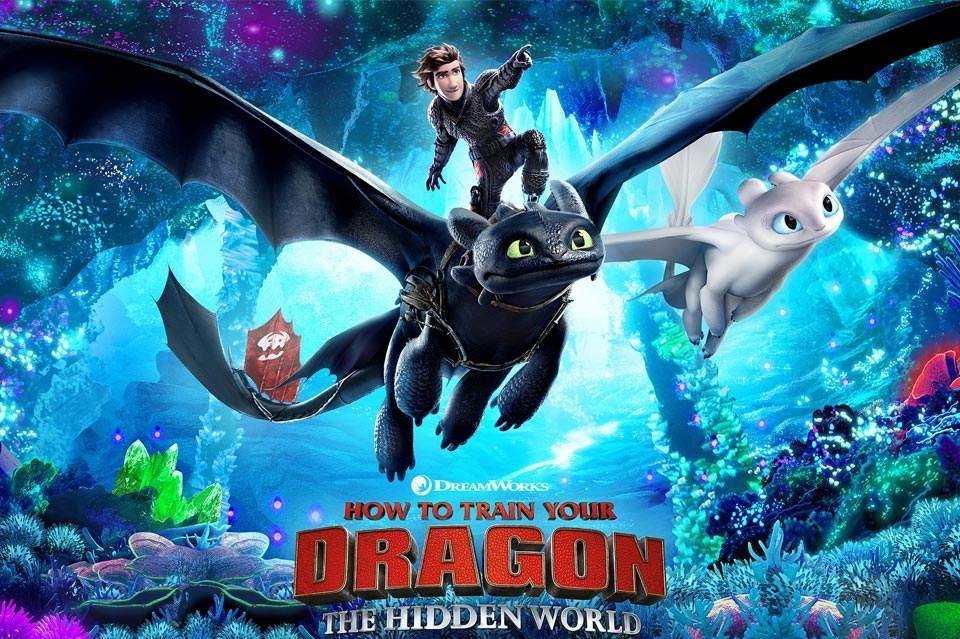 Directors – Dean BuBlois (1 to 3), Chris Sanders (1)
Cast – Jay Baruchel, Gerard Butler, Craig Ferguson, America Ferrera, Jonah Hill, Christopher Mintz-Plasse, T.J. Miller, Kristen Wiig, Cate Blanchett, and Kit Harrington.
IMDb – 8.1/10 (1), 7.8/10 (2) and 7.5/10 (3)
Rotten Tomatoes – 99% (1), 92% (2) and 91% (3)
The How To Train Your Dragon trilogy follows a young boy trying to get the humans and dragons to live together in harmony while fighting anti-dragon foes and invaders. In the first film, Hiccup aspires to hunt and kill dragons to make a mark in Viking history but ends up doing the complete opposite. He befriends a dragon and names him Toothless. Hiccup then learns that there may be more about the dragons than he assumed. In the second film, Hiccup and Toothless face a dragon trapper's threat, who intends to take control of all dragons and disrupt the peace between the humans and dragons. In the third film, Hiccup intends to find the fabled Dragon World and battle a dragon hunter. The trilogy has action, adventure, drama, and comedy, entertaining and fun for everyone.
4. Wonder Park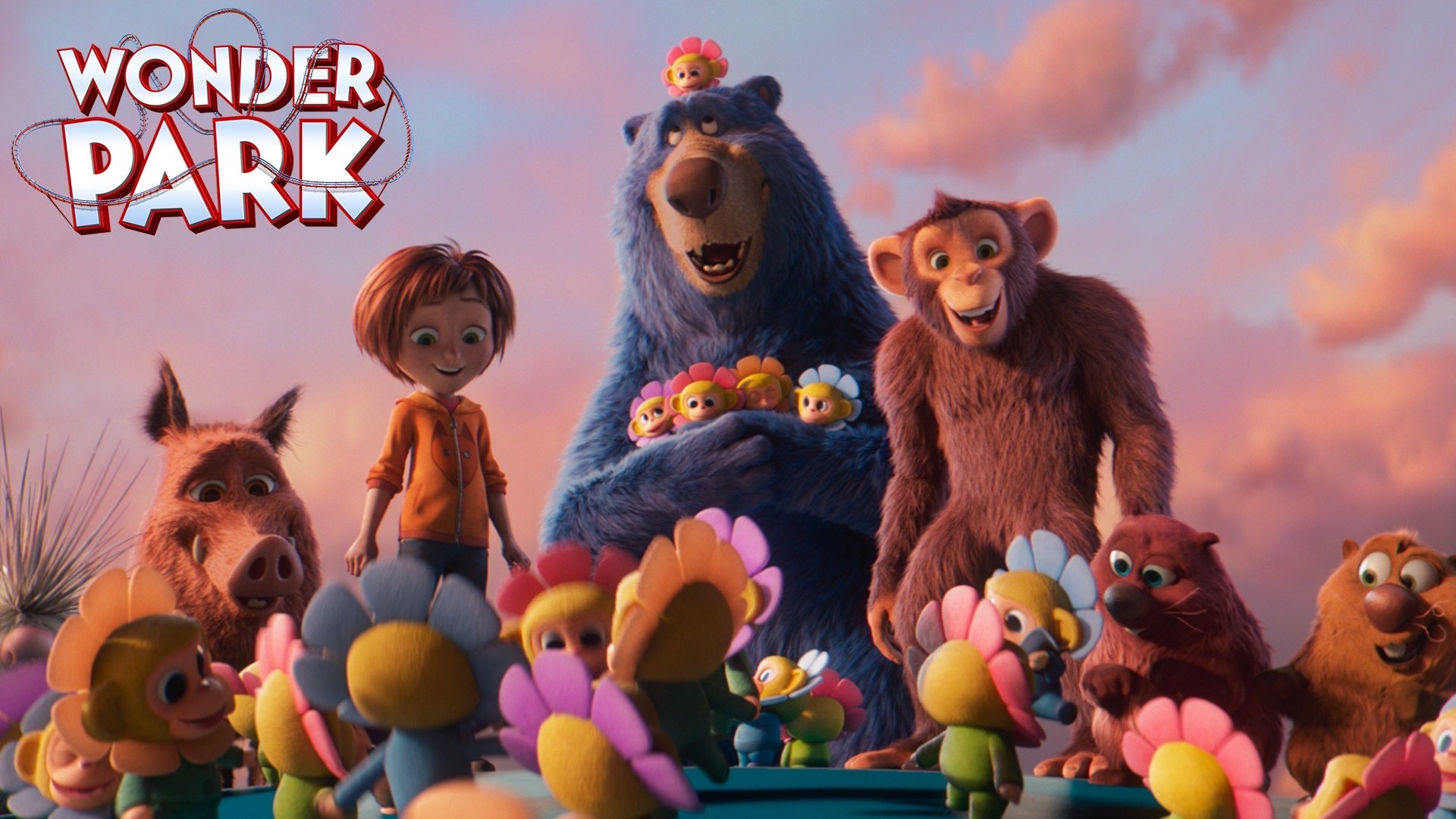 Director – Dylan Brown
Cast – Jennifer Garner, Mila Kunis, Kenan Thompson, Ken Jeong, Matthew Broderick, John Oliver, and Ken Hudson Campbell.
IMDb – 5.8/10
Rotten Tomatoes – 35%
Wonder Park is a beautifully animated adventure film. The film follows a young girl who chances at an amusement park run by talking animals. Nickelodeon Movies has produced this beautiful film. Wonder Park has amazing animation and fantastic vocal performances.
5. Ernest & Celestine
Director – Benjamin Renner, Vincent Patar, Stéphane Aubier
Writer – Gabrielle Vincent
Cast – Forest Whitaker, Mackenzie Foy, Lauren Bacall, Paul Giamatti, William H. Macy, Jeffrey Wright, David Boat.
IMDb – 7.9/10
Rotten Tomatoes – 98%
Ernest & Celestine is a traditionally animated comedy that deservedly earned an Oscar nomination for Best Animated Film. This follows an unlikely friendship between a mouse and a bear who commit a crime and are on the run from the police. Despite its traditional animation, the film is a visual treat and is delightful and fun to watch.
6. Stuart Little
Director – Rob Minkoff
Writers – M. Night Shyamalan, Greg Booker
Cast – Michael J. Fox (voice) and Nathan Lane (voice), Geena Davis, Hugh Laurie, and Jonathan Lipnicki.
IMDb – 5.9/10
Rotten Tomatoes – 67%
This live-action film has a cute premise and is fun to watch. George wants a sibling, so his parents decide to adopt him. At the orphanage, George's parents decide to adopt Stuart, a mouse and bring him home, much to their cat's chagrin, Snowbell. Stuart bonds with the family while Snowbell conspires to get rid of him.
7. Ice Age
Director – Chris Wedge
Writers – Michael J. Wilson, Michael Berg, Peter Ackerman
Cast – Ray Romano, John Leguizamo, and Denis Leary.
IMDb – 7.5/10
Rotten Tomatoes – 77%
This iconic animated film with legendary characters is a must-watch for animation and comedy lovers. This film follows a mammoth, a sloth, and a tiger as they try to return a human baby to his human family. The tiger, however, has sinister plans of his own. The film also includes a side quest of a squirrel trying to find a safe place to store his acorn, only to have disastrous and comical results. Ice Age is one of the best kid's films to watch on a family movie night.
8. The Adventures Of Tintin: The Secret Of The Unicorn
Director – Steven Spielberg
Writers – Edgar Wright, Steven Moffat, Joe Cornish
Cast – Jamie Bell, Andy Serkis, Daniel Craig, Simon Pegg, Nick Frost, Toby Jones, EnnReitel
IMDb – 7.3/10
Rotten Tomatoes – 74%
This adaptation of the Tintin comics by Steven Spielberg is will always be evergreen. The film is faithful to the comics, the film has the same humor and jokes as seen in the comics, and we have the talented Andy Serkis voicing Captain Haddock, whose performance will definitely make you laugh until you fall off your seat! In the film, Tintin helps Captain Haddock find the Unicorn's lost treasure, a treasure that Haddock's nemesis, Sakharine, is after. They search for clues, solve the mystery, and travel to other nations. Another fantastic highlight of the film is Simon Pegg and Nick Frost, voicing the detective duo Thompson and Thomson.
9. Bumblebee (2018)
Director – Travis Knight
Writer – Christina Hodson
Cast – Hailee Steinfeld, John Cena, Jorge Lendeborg Jr., John Ortiz, Jason Drucke, Pamela Adlon, Dylan O'Brien, Peter Cullen, Angela Bassett, Justin Theroux, and David Sobolov.
IMDb – 6.8/10
Rotten Tomatoes – 91%
There is no need to watch Michael Bay's explosive and tedious Transformers films; watch Bumblebee instead. Bumblebee has been directed by Travis Knight and is without argument the best Transformers film and way better than it's predecessors. In the film, Optimize Prime sends an Autobot to Earth to build a base. There the Autobot meets and befriends a teenage girl who names him Bumblebee. The film is a tribute to the 1980s Transformers series, which will be nostalgic for many who have grown up watching them. Bumblebee is a perfect family film by Paramount Pictures.
10. Megamind
Director – Tom McGrath
Writers – Lara Breay, Denise Nolan Cascino
Cast – Will Ferrell, Tina Fey, Jonah Hill, Brad Pitt, J.K. Simmons, Ben Stiller, David Cross, Tom McGrath, and Justin Theroux.
IMDb – 7.2/10
Rotten Tomatoes – 73%
This animated superhero comedy is a hilarious film and also perfect for a family movie. The film follows a supervillain named Megamind, who finally defeats and destroys his arch-nemesis. This leads to him being bored as he has no purpose in life. He then decides to create a new superhero as his enemy to get over his boredom. However, his plan unfortunately backfires, and a new evil supervillain is born. The new supervillain destroys the city, forcing Megamind to become a hero and save the city. The film is a spoof of various superheroes and supervillains.
11. The Boss Baby
Director – Tom McGrath
Screenwriter – Michael McCullers
Cast – Alec Baldwin, Tobey Maguire, Jimmy Kimmel, Lisa Kudrow, Miles Bakshi, Steve Buscemi, Conrad Vernon, and Tom McGrath.
IMDb – 6.3/10
Rotten Tomatoes – 53%
Another cute animated film that is wholesome and fun-filled. Tim is jealous of the attention that his baby brother receives from his parents. Tim later learns a shocking fact that his brother (known as The Boss) is actually a secret agent working at BabyCorp. The Boss is on a mission to ensure that babies get more love and attention than pet dogs. Also, a sequel is releasing in 2021! So don't forget to watch The Boss Baby before watching the sequel!
12. Rango
Director – Gore Verbinski
Writer – Gore Verbinski
Cast – Johnny Depp, Abigail Breslin, Isla Fisher, Ned Beatty, Alfred Molina, Bill Nighy, Harry Dean Stanton, Ray Winstone, Timothy Olyphant, and Stephen Root.
IMDb – 7.2/10
Rotten Tomatoes – 88%
This animated Western comedy is a hilarious ride and has the best visuals for an animated film. The film follows a chameleon named Rango, who makes his way into a town that is in desperate need of water. There he ends up playing a hero for its residents and gets hired as the town's sheriff. Rango is one of the few films not by Disney to win the Oscar for Best Animated Film.
13. Madagascar (2005)
Directors – Tom McGrath, Eric Darnell
Writers – Tom McGrath, Eric Darnell
Cast – Ben Stiller, Chris Rock, David Schwimmer, Sacha Baron Cohen, Jada Pinkett Smith, Cedric The Entertainer, and Tom McGrath.
IMDb – 6.9/10
Rotten Tomatoes – 54%
Another animated comedy that is witty, adventurous, and memorable. Four animals, Alex the lion, Marty the zebra, Gloria the hippopotamus, and Melman, the giraffe, have lived in luxury their whole lives. Marty, however, decides to escape from the zoo to experience the wild. This forces the other three to escape and find him and try to bring him back to the zoo. However, they are all captured and end up in Madagascar, where they meet King Julian, who loves to party all the time.
14. Shrek (2001)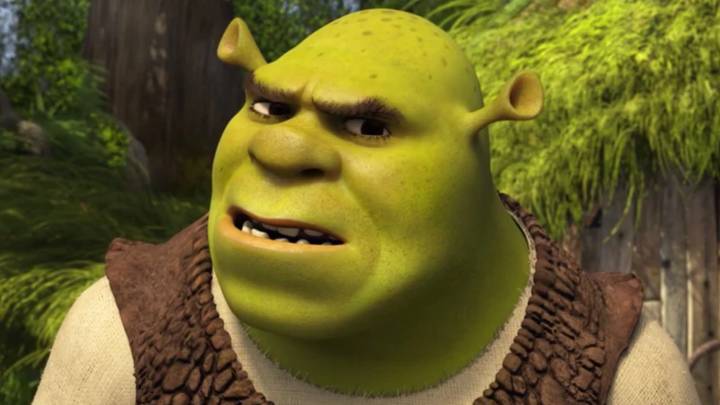 Director – Andrew Adamson, Vicky Jenson
Writers – Ted Elliott, Terry Rossio, Joe Stillman, Roger Schulman
Cast – Mike Myers, Cameron Diaz, Eddie Murphy, John Lithgow, Conrad Vernon, and Chris Miller.
IMDb – 7.8/10
Rotten Tomatoes – 88%
Shrek is a completely different kind of animated film since it contains adult-oriented humor but at the same time appeals to the kids. The film follows an ogre, Shrek, who tries to free his swamp home from fairy tale creatures sent by Lord Farquaad. Farquaad, however, tasks Shrek with freeing a princess in return for the swamp. Shrek later teams up with Donkey for the task. Shrek also has a unique love story. Despite being a DreamWorks film, Shrek has numerous cultural references to many iconic films and includes many Disney characters such as Snow White and the Seven Dwarfs, the Magic Mirror from Snow White, Pinocchio, Peter Pan, Three Little Pigs, Cinderella, and many more.
15. The Land Before Time (1988)
Director – Don Bluth
Cast – Gabriel Damon, Candace Hutson, Judith Barsi, Will Ryan
IMDb – 7.4/10
Rotten Tomatoes – 70%
The Land Before Time follows a group of young dinosaurs who embark on finding The Great Valley. They learn a lot of valuable lessons on life and friendship during their journey.
16. Isle Of Dogs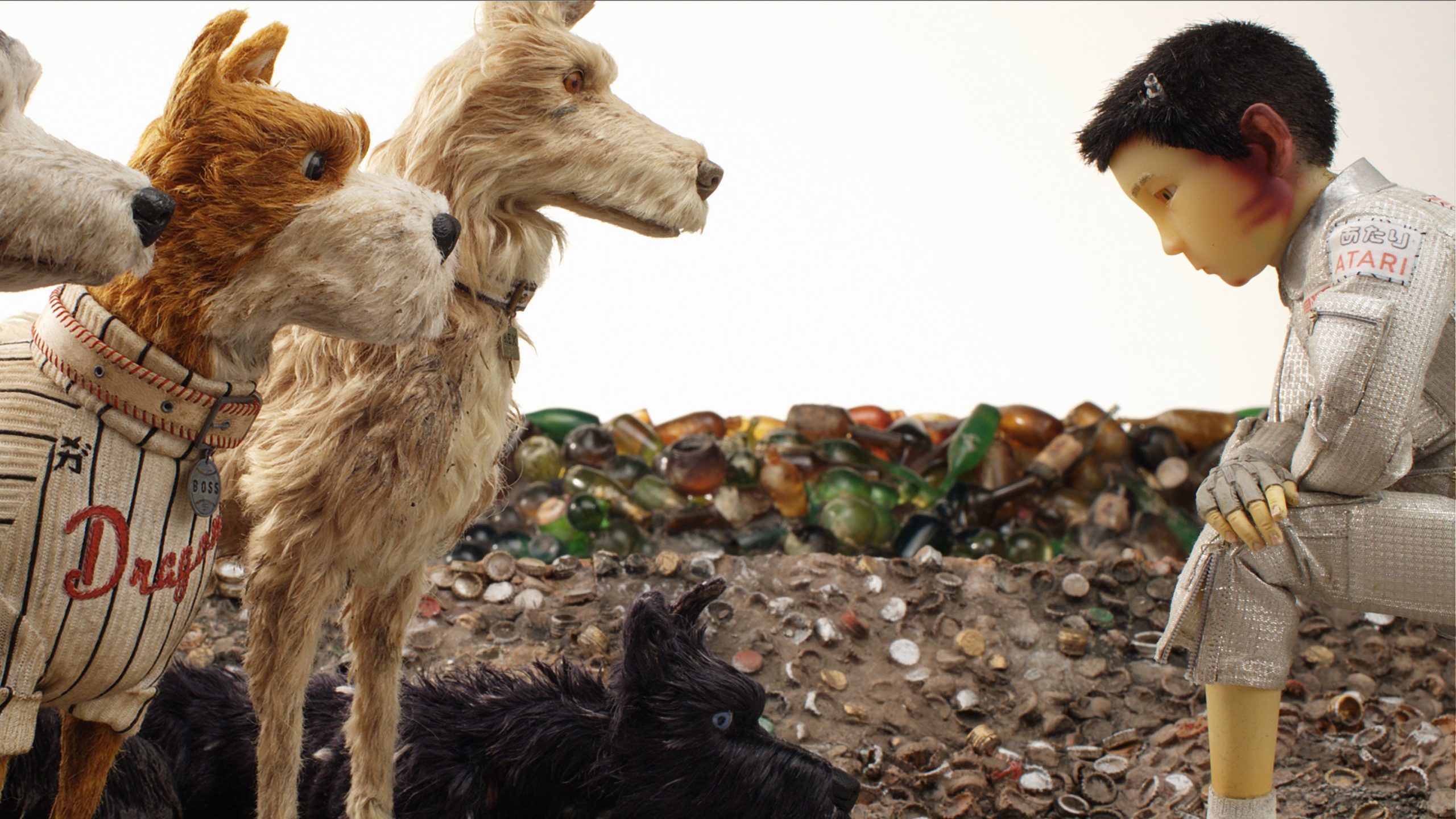 Director – Wes Anderson
Writer – Wes Anderson
Cast – Bryan Cranston, Koyu Rankin, Edward Norton, Liev Schreiber, Bill Murray, Bob Balaban, Jeff Goldblum, Scarlett Johansson, Kunichi Nomura, Tilda Swinton, Akira Ito, Greta Gerwig.
IMDb – 7.9/10
Rotten Tomatoes – 90%
The Isle Of Dogs is a masterfully made stop motion animation film. The film is set in a dystopian Japan in the near future. Dogs have been banished, and they have to live on an isolated island after an outbreak of canine-related flu. A pack of dogs tries to help a young boy find his dog. Isle Of Dogs received a PG 13 rating for its language.
All of these movies on Amazon Prime Video are ideal for watching with your friends, family, and loved ones. Everyone will have a fantastic time while watching these films. Happy Watching!
17. The Addams Family
Directors: Greg Tiernan, Conrad Vernon
Writers: Matt Lieberman, Matt Lieberman
Cast: Oscar Isaac, Charlize Theron, Chloë Grace Moretz
IMDb Rating: 5.8
Not the superior live-action version with Christina Ricci, but the 2019 animated version that made a minor dent at the box office. Still, kids love to see new stuff, and this was very recently in theaters, so it will likely be a major draw on Prime. And if it introduces them to the live-action films and series, then it will have done some good.
18. Explorers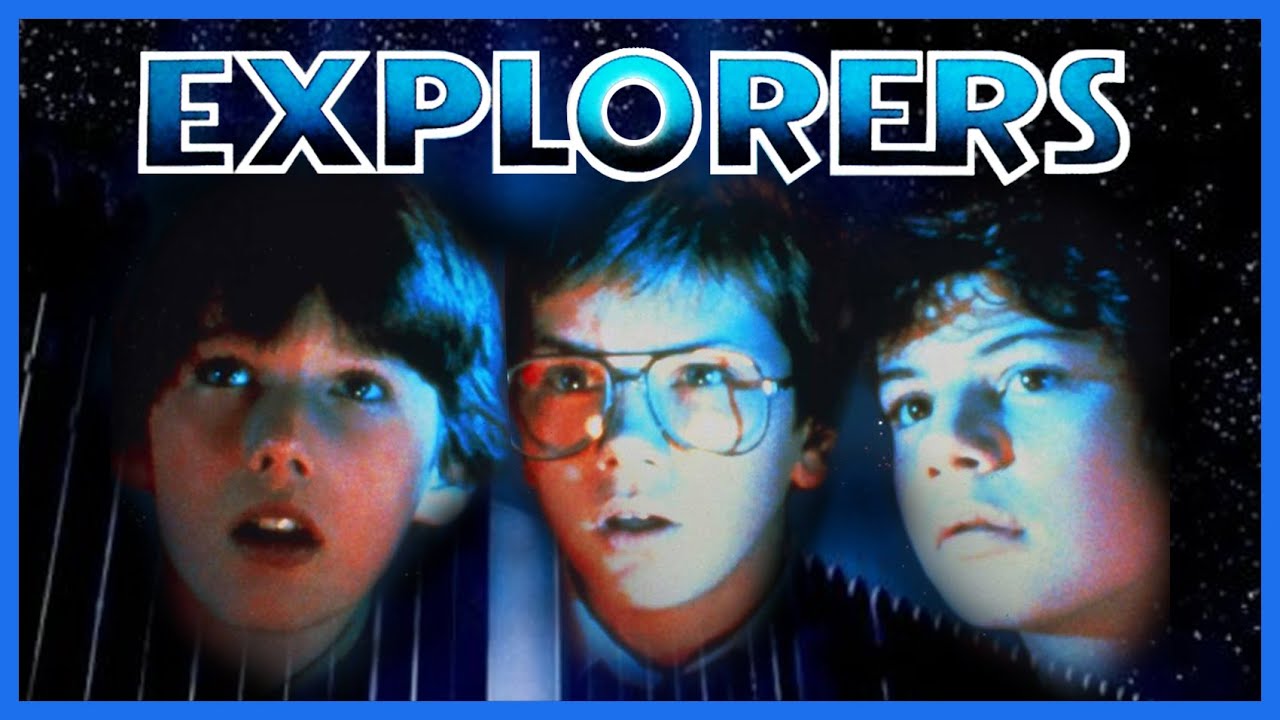 Director: Joe Dante
Writer: Eric Luke
Cast: Ethan Hawke, River Phoenix, Jason Presson
IMDb Rating: 6.6/10
Joe Dante directed this beloved 1985 sci-fi/adventure film starring Ethan Hawke and River Phoenix in their film debuts. Dante himself had some issues with the final product, which was rushed to meet a release date and then fell in the big shadow of Back to the Future, but the film gained an audience over the years, in no small part because of the careers that Hawke and Phoenix would develop.
19. The Kid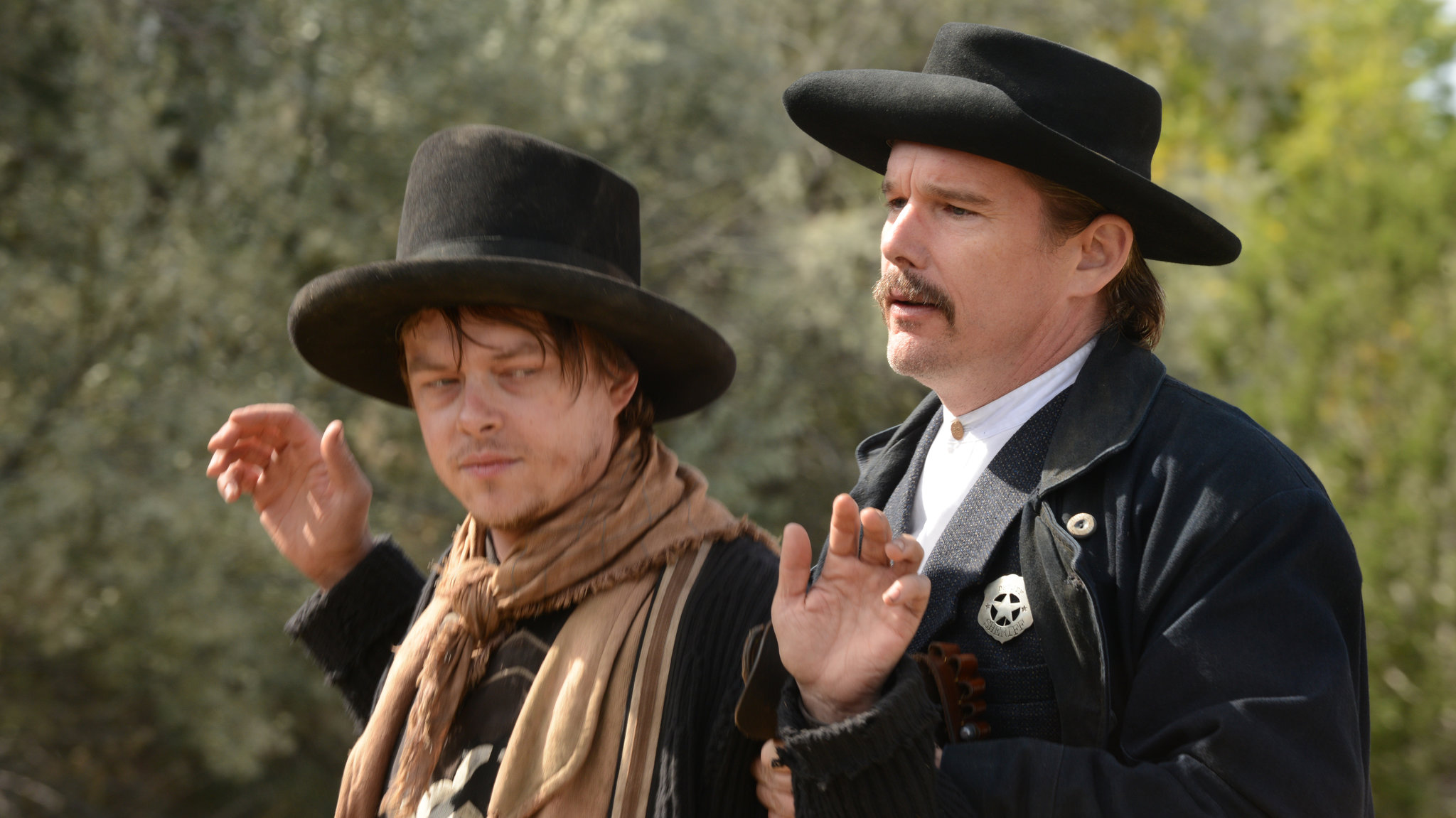 Director: Charlie Chaplin
Writer: Charlie Chaplin
Cast: Charlie Chaplin, Edna Purviance, Jackie Coogan
IMDb Rating: 8.3/10
Yes, it takes a certain kind of family to sit down in front of a silent film, but maybe you're one of those families? Even if you think you may not be, try and introduce the little ones to Charlie Chaplin at an early age. This is a great starting point for an appreciation of movies made before not just 2000 but before the advent of sound in film. Chaplin is timeless. People will be watching movies like The Kid for generations to come.
20. It's a Wonderful Life (1946)
Director: Frank Capra
Writers: Frances Goodrich, Albert Hackett
Cast: James Stewart, Donna Reed, Lionel Barrymore
IMDb Rating: 8.6/10
Frank Capra's classic often gets a ton of replay around the holidays, but it's the kind of heart-warmer that works all year long. This is no mere Christmas movie but a story about the impact that one man can have on an entire community. It really defined the onscreen persona of Jimmy Stewart and has become a beloved film around the world, even in warm weather.
Here is the list of Best Kids Movies On Amazon Prime for viewers. So, grab your popcorn tub and cola and start watching them with your friends and family. Happy watching!