Since we all binge-watching a lot lately, we thought now is a good time to look at the best Mexican shows to watch on Netflix! Prepare to flip on your subtitles ASAP and watch some amazing Mexican programs on Netflix, with genres spanning from drama to thriller and beyond.
1. Narcos Mexico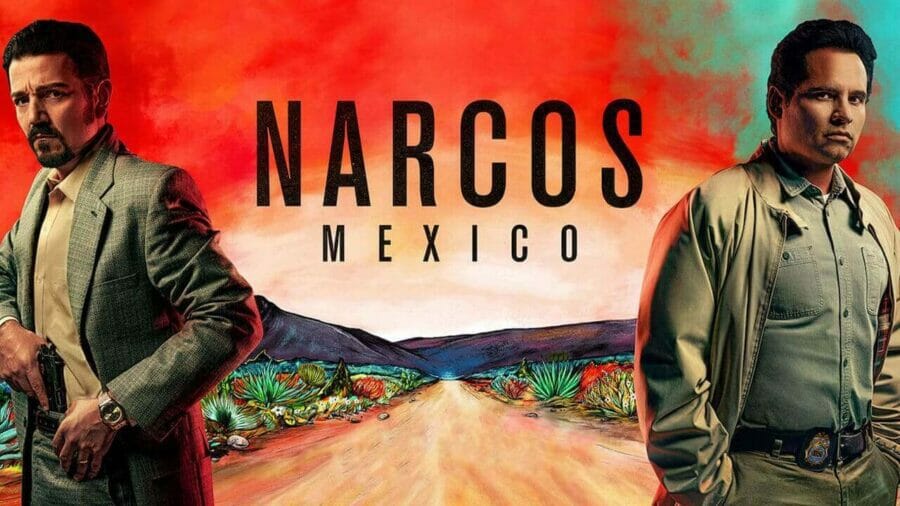 Narcos: Mexico, an American crime drama which was written and also produced by Chris Brancato, Carlo Bernard, and Doug Miro. It screened on Netflix on the 16th of November 2018.
This is a continuation of "Narcos" that digs deeper into the origins of the drug war, beginning with the Mexican drug trade's loose, disorganized federation of independent producers and traffickers.
2. Crime Diaries: Night Out
Night Outis a Netflix Crime web TV series. The plot revolves around real-life things like how people find out on 31st October after a Halloween party that a student named Luis Andres Colmenares is no more.
3. Monarca
Diego Gutiérrez produced Monarca which is a Mexican drama TV series. Osvaldo Benavides, Juan Manuel Bernal, Rosa Mara Bianchi, and Irene Azuela are the cast in this show. The plot centers around a rich tequila entrepreneur and his family in the scandal-ridden and violent world of Mexico's corporate aristocracy.
4. El Chapo
El Chapo is a Netflix and Univision co-produced crime drama series based on the life of Joaquin "El Chapo" Guzmán. The series follows Joaquin "El Chapo" Guzmán from his humble beginnings as a low-level member of the Guadalajara Cartel in 1985 to his ascent to power as the Sinaloa Cartel's leader and eventual demise.
5. El Vato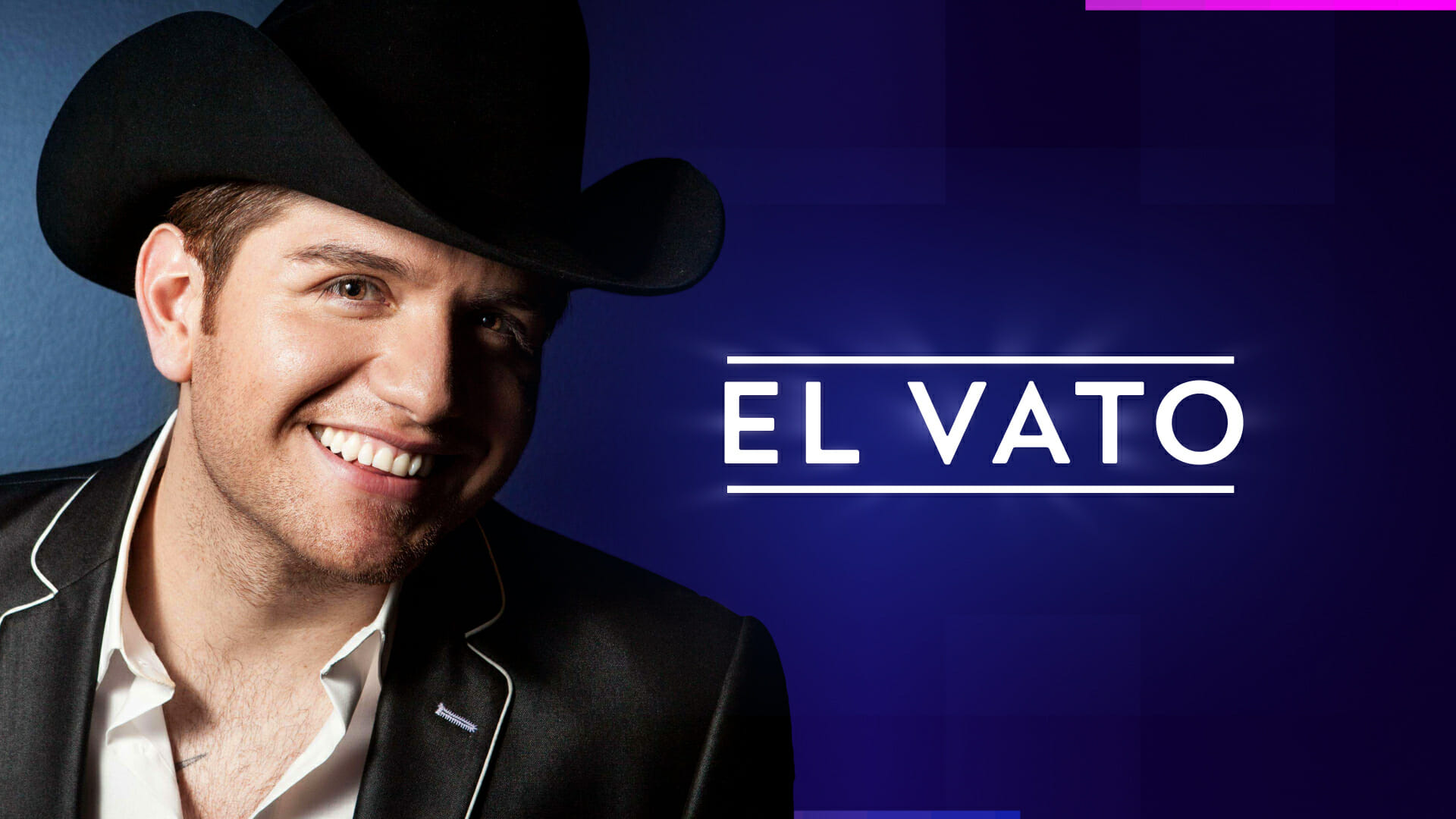 El Vato is an American TV series made by Endemol Shine North America and Boomdog Films for NBC Universo, on the life of famous Mexican singer El Dasa. The tale follows Mexican musician El Vato and his friends as they seek to prevail in Los Angeles, California's tricky and enticing musical world.
6. Too hot to handle: Latino
A Mexican reality show Too Hot To Handle: Latino. It premiered on Netflix on September 15, 2021. The series has a group of crazed young singles who must get to know one another better before engaging in any kind of physically intimate stuff or facing financial repercussions.
7. Ingobernable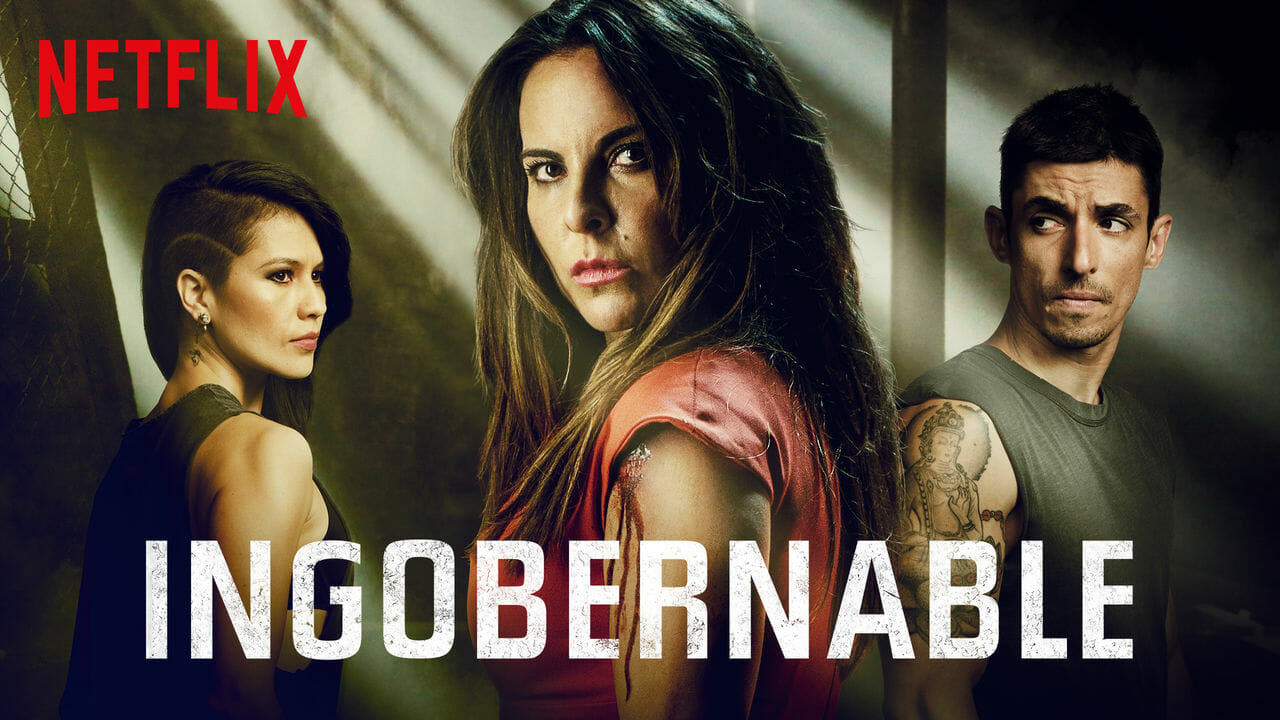 Ingobernable, a Netflix original political drama series starring Kate del Castillo, released on March 24, 2017. Emilia Urquiza, the fictional First Lady of Mexico, is played by Del Castillo, while Diego Nava, the fictional President of Mexico, is played by Erik Hayser.
The presidential pair strives for internal harmony in their country, but this is complicated by unforeseen hurdles and the emergence of a huge scandal.
8. Somos
Somos is a Netflix limited series written by Monika Revilla and Fernanda Melchor and created by James Schamus. It is based on Ginger Thompson's Pulitzer Prize-winning piece "How the US Triggered a Massacre in Mexico". It depicts the 2011 massacre carried out by the Los Zetas cartel in the town of Allende, Coahuila.
9. Drug Lords
Drug Lords is a Netflix Series exploring the Real-Life Drug Dealing Cartels and Drug Kingpins like Pablo Escobar, The Cali Cartel, Frank Lucas, and the Pettingill Family.
It features interviews with various officers, gang members, and journalists as well as dramatized re-enactments of certain events.
10. Rosario Tijeras 
"Rosario Tijeras" (2016) is a Mexican Netflix series that takes viewers into the gritty underworld of crime and passion. The story is based on Rosario, a complex and fierce woman, as she navigates the dangerous streets of Medellín.
With a blend of action, drama, and romance, the show explores her journey through love, survival, and empowerment, and many more in a world that's both thrilling and unforgiving.
11. Dark Desire
"Dark Desire" Is a series that consists of a web of mystery and passion. When Alma, a law professor, makes a weekend affair, it sets off a whirlwind of secrets and intrigue.
As her life spirals into chaos, she's drawn into a no-exit maze of desire, danger, and deception. This thrilling Mexican Netflix series delves into the shadows of lust and the unexpected consequences that follow.
12. El Rey, Vicente Fernández
Short but great. Spanning 15 incredible episodes, this biographical series unfolds the unforgettable journey of Vicente Fernández. It shows his rise from a modest upbringing in Huentitan el alto, Jalisco, Mexico, to his reign as Mexico's one of the best preeminent vocalists for over four decades.
13. El Dragón: Return of a Warrior
"El Dragón: Return of a Warrior" ignites the screen with incredible drama and a sense of danger. As Miguel Garza returns to his roots in Mexico after years abroad, he discovers himself entangled in a world of power struggles, family secrets, and a legacy he can never flee from.
With a fiery mix of action and intrigue, this Mexican Netflix series promises an exhilarating ride of suspense and self-discovery.
14. Playing with Fire
Fabrizio is a charismatic and alluring man. He sweeps into the world of three women: the close friends Camila and Martina, both married, and Martina's daughter, Andrea.
The story is based on his entrance that will shatter the tranquil lives of these households in the lush Colombian coffee region, leaving an irreversible mark on their destinies.
15. Control Z
"Control Z," Tells a tale of high school drama and digital secrets. When a hacker exposes everyone's deepest darkest secrets to the entire school, a tech-savvy outsider named Sofia takes on the mission to find the anonymous culprit.
As tension escalates and friendships are tested, the series offers an extraordinary blend of suspense, mystery, and the complexities of modern teenage life.
16. High Heat

Indeed a great show. Driven by the desire to uncover the truth behind his brother's murder, Poncho sets on a quest for justice. His path leads him to a fire station situated in a Mexico City neighborhood.
Disguised as a firefighter, Poncho continues his investigation with his daily heroic duties, alongside colleague Olivia, the sole female firefighter. Simultaneously, as convicted murderer Ricardo Urzúa's prison term concludes, his pursuit of redemption commences.
Striving to attain the position of head guard, Ricardo seeks answers and wishes to reconnect with his child, a stranger to his past.
17. The Secret of the Greco Family


At the heart of the story lies the Greco family which is a seemingly ordinary bunch with a dark twist. Behind their rule of tradition, they hide a secretive criminal dynasty.
Their chilling modus operandi involves abducting, tormenting, and ultimately ending the lives of their captives if the demanded ransom isn't met in time. 
18. The House of Flowers
"The House of Flowers" is a very interesting Mexican Netflix series that unravels the lives of the upper-class De la Mora family who are known for their prestigious flower shop.
The show reveals its dark web of secrets, scandals, and dark humor. With a bouquet of drama, laughter, and shocking twists, this series offers a fresh and vibrant take on family dynamics and relationships.
19. Haunted: Latin America


"Haunted: Latin America" is a gripping 5-episode series that delves into 5 different horror stories, which can even make one's heart stop. Each episode offers a unique spine-tingling experience that will leave the public on the edge of their seat.
The episodes start with a single mother confronting sinister forces in her new home to the scary transformation of a seemingly innocent doll.
The show's setup and environment create a perfect haunt. Drawing inspiration from real folklore, this series successfully creates intense and engaging narratives that will keep you hooked till the end, culminating in the chillingly titled episode, "The Devil Dances before Easter."
20. Yankee


"Yankee" (2019), a Mexican Netflix series, delves into the unexpected tale of a skilled American entrepreneur. Malcolm Moriarty, finds himself in the complex world of Mexican drug cartels.
As he investigates the treacherous landscape, the lines between his legitimate business and illicit ventures blur. Suspense, drama, and great twists take a huge part of the viewer's mind.
21. Luis Miguel – The Series


"Luis Miguel – The Series." Is an excellent Mexican Netflix show that unravels the enigmatic life of Luis Miguel, the iconic singer also  known as the "Sun of Mexico." This story is about his meteoric rise to fame, personal struggles, and the untold stories that shaped his journey. 
22. La Casa De Papel(Money Heist)


The Internet sensation "Money Heist" on Netflix is a thrilling Spanish series that is a perfect mix of intellect and action. A group of eccentric criminals, each with a unique skill, unites to pull off an unbelievable heist on the Royal Mint of Spain.
With a mastermind known as "The Professor" leading them, their plan unwinds with suspense, twists, and emotions, which makes this series an addictive roller-coaster of crime and drama.
23. Who Killed Sara?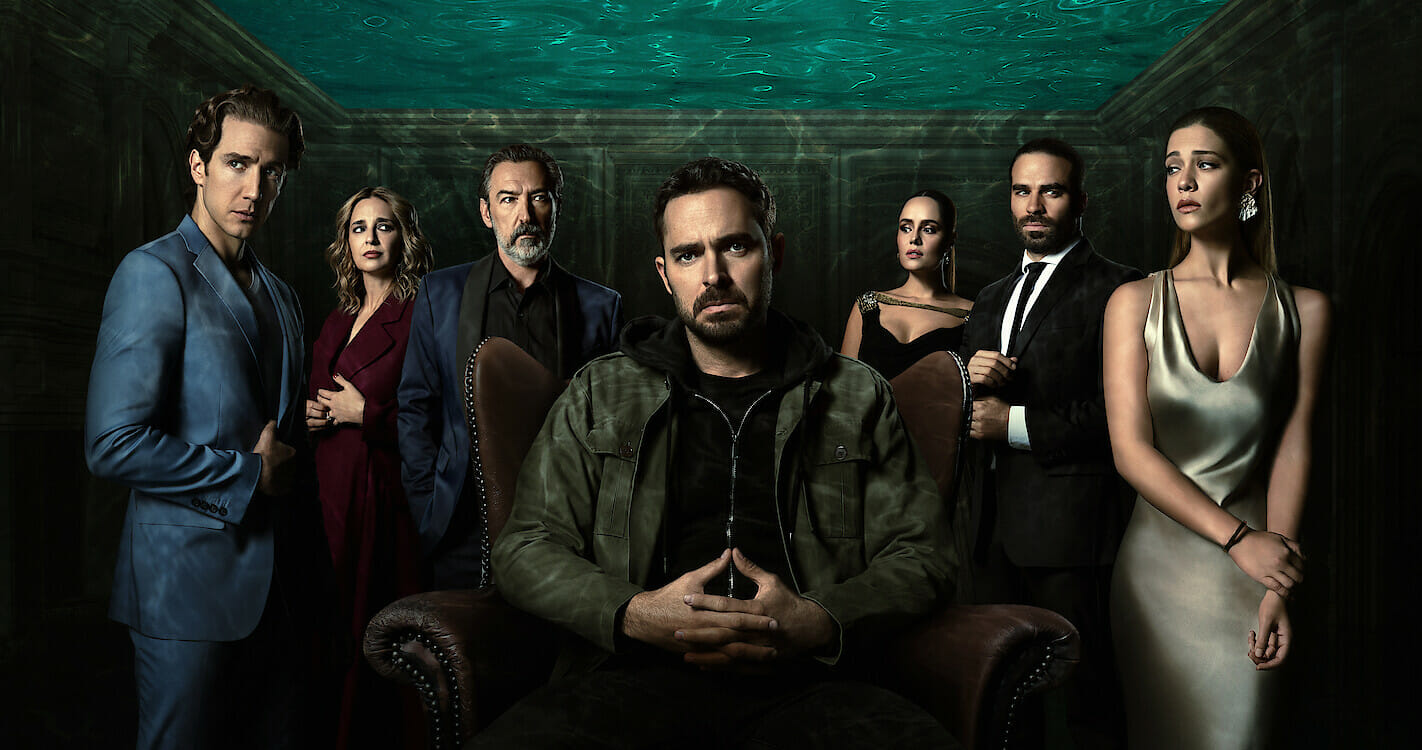 The story of "Who Killed Sara?" revolves around Álex Guzmán, a man who's been wrongly locked away for 18 years. After his release, he sets on a relentless journey to unveil the truth behind his sister Sara's murder and to settle the score with the powerful Lazcano family, who shattered his entire life.
24. MLa Reina Del Sur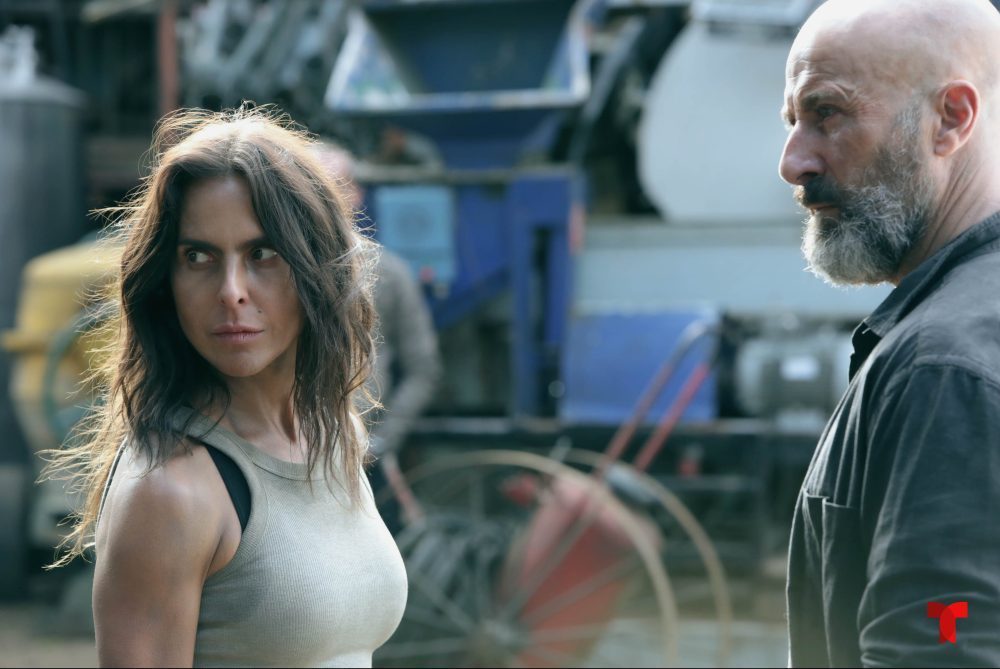 Step into the high-stakes world of "La Reina del Sur" as it follows the magnetic journey of Teresa Mendoza, a brilliant woman who rises from hardship to become a strong drug lord. The story is set on a theme of empowerment.
This Mexican Netflix series delves into her relentless pursuit of survival and dominance in a male-dominated niche, showcasing her indomitable spirit and cunning strategies.
25. The Unknown Hitman: The Story of El Cholo Adrián


 A must-watch series is "The Unknown Hitman: The Story of El Cholo Adrián" on Mexican Netflix. This series paints a vivid portrait of the enigmatic figure, El Cholo Adrián. The story continues as he navigates a world of danger, power, and intrigue.  This series unravels the mysteries behind his life and choices in this thrilling narrative.
That concludes our list of the best Mexican programs available on Netflix right now. Sit back and start binge-watching!
Read More: Best Mexican Shows On Netflix To Stream Right Now