Watching good movies when you are stoned is a different kind of adventure. Good movies hit differently and get enhanced in their particular genre when you are high. All the emotions seem too intense as your mind works differently. You will find the puns in comedy movies extremely funny, or you can get ahead trip while watching any mind-basher. Here are some good movies with the different genres for different moods:
30. Melancholia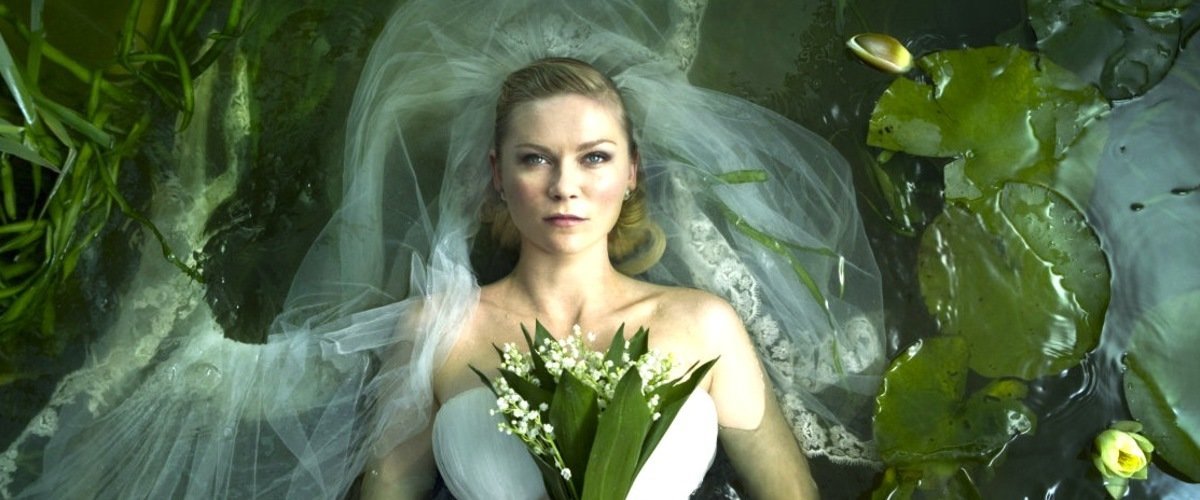 Cast: Kirsten Dunst, Charlotte Gainsbourg, Kiefer Sutherland

Writer: Lars von Trier

Director: Lars von Trier

Release date: May 18, 2011

IMDb: 7.1/10

Rotten Tomatoes: 78%
A planet is speeding towards Earth and is on a collision course. Two sisters deal with their fate in very different ways, with one of them striving to recover from a severe case of depression and a failed marriage.
29. Sorry to Bother You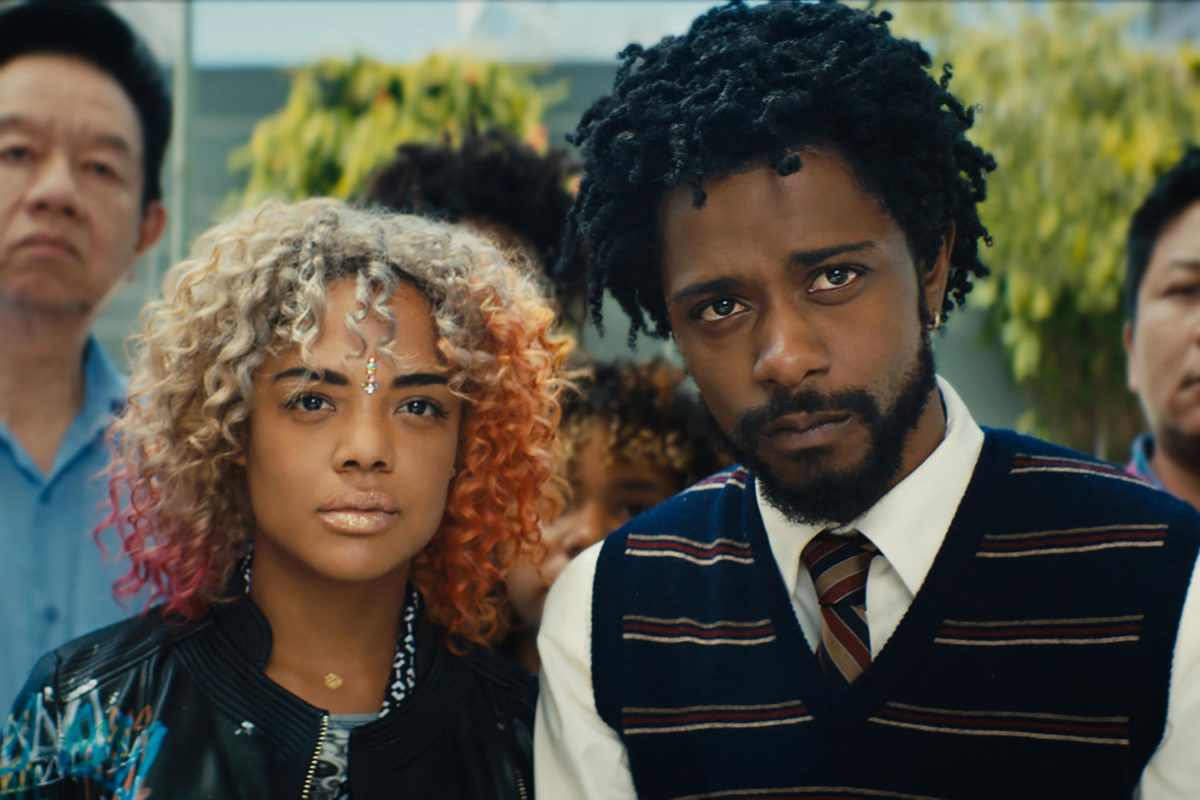 Cast: Lakeith Stanfield, Tessa Thompson, Jermaine Fowler

Writer: Boots Riley

Director: Boots Riley

Release date: July 6, 2018

IMDb: 6.9/10

Rotten Tomatoes: 93%
Telemarketer Cassius Green finds himself in a horrific realm in an alternate version of the city of Oakland, California after finding a magical key that unlocks the door to worldly success. Green's friends and coworkers plan a protest against corporate oppression as his career starts to take off. Steve Lift, a cocaine-snorting CEO who gives Cassius a salary beyond his wildest fantasies, quickly captures Cassius' attention.
28. Big Trouble in Little China
Cast: Kurt Russell, Kim Cattrall, Dennis Dun

Writer: Gary Goldman, David Z. Weinstein, W.D. Richter

Director: John Carpenter

Release date: July 2, 1986

IMDb: 7.3/10

Rotten Tomatoes: 76%
Jack Burton, a tough truck driver played by Kurt Russell, is involved in an odd conflict that takes place both above and below Chinatown in San Francisco. The fiancee of Jack's best buddy has been abducted by a stunning green-eyed woman who is being held captive by an old Chinese prince and Chinatown criminal lord. Before the demonic Lo Pan uses the girl to break the old curse that keeps him a fleshless and eternal spirit, Jack must assist his friend in saving the girl.
27. Our Planet
Cast: N/A

Writer: N/A

Director: N/A

Release date: April 5, 2019

IMDb: 9.3/10

Rotten Tomatoes: 93%
With a larger emphasis on human effect on the environment than traditional nature documentaries, the series addresses conservation issues while showcasing these frightened animals in their own habitats. It centers on how climate change affects all living things.
26. Big Fish 
Cast: Ewan McGregor, Albert Finney, Billy Crudup

Writer: John August

Director: Tim Burton

Release date: December 10, 2003

IMDb: 8.0/10

Rotten Tomatoes: 75%
The father-son connection between Edward and William is the central theme of Big Fish. Edward, William's reclusive father, and William have a strained relationship. When his father was there, which was infrequent, he would often relate intriguing and perplexing tales to young William.
25. Lost in Translation
Director: Sofia Coppola
Cast: Bill Murray, Scarlett Johansson, Giovanni Ribisi, Anna Faris
Sofia Coppola wrote and directed the romantic comedy-drama movie Lost in Translation in 2003. When he visits Tokyo to promote Suntory whisky, fading American movie star Bob Harris, played by Bill Murray, is experiencing a midlife crisis.
There, he makes friends with Charlotte, a young woman and recent college graduate played by Scarlett Johansson, who is another estranged American. The cast also includes Anna Faris and Giovanni Ribisi. A backdrop of cultural displacement in Japan serves as the backdrop for the movie's exploration of themes of alienation and disconnectivity.
Further examination by critics and academics has centered on the movie's unconventional portrayal of romance and defiance of common narrative conventions.
24. Donnie Darko
Director: Richard Kelly
Cast: Jake Gyllenhaal, Jena Malone, Mary McDonnell, Holmes Osborne
Donnie Darko is a 2001 science fiction psychological thriller movie that was made in the United States by Flower Films and was written and directed by Richard Kelly. Patrick Swayze, Noah Wyle, Stu Stone, Daveigh Chase, James Duval, and Seth Rogen are among the cast members.
Jake Gyllenhaal, Jena Malone, Maggie Gyllenhaal, Drew Barrymore, Mary McDonnell, and Katharine Ross also appear.
The movie, which is set in October 1988, centers on Donnie Darko, an emotionally troubled adolescent who unintentionally sleepwalks his way out of a bizarre accident. He experiences visions of Frank, a shadowy character dressed as a rabbit who warns him that the end of the world is just over 28 days away.
23. Being John Malkovich
Director: Spike Jonze
Cast: John Cusack, Cameron Diaz, Catherine Keener, John Malkovich
The 1999 American surrealist fantasy comedy film Being John Malkovich [5] was directed by Spike Jonze and written by Charlie Kaufman, marking both of their feature film debuts.
Along with John Malkovich portraying a satirical version of himself, the movie also stars John Cusack, Cameron Diaz, and Catherine Keener. Malkovich's mind is accessible through a portal that Cusack's character, a puppeteer, discovers.
The USA Films-produced movie won praise for both its direction and writing and was nominated for three 72nd Academy Awards, including Best Director, Best Original Screenplay, and Best Supporting Actress for Keener.
22. Fight Club
Director: David Fincher
Cast: Brad Pitt, Edward Norton, Meat Loaf, Zach Grenier
The Narrator, a chronic insomniac who is unsatisfied with both his career as an expert in auto recalls and the material wealth it brings him, is unnamed in the film. He participates in support groups for conditions like cancer and alcoholism as a stand-in for therapy.
Marla Singer, another impostor, starts going to the same gatherings. The Narrator interprets her presence as a constant reminder of his deceit, which interferes with the therapeutic outcome he seeks. Marla is confronted by him and reluctantly agrees to his suggestion that they divide up group attendance.
21. Irreversible
Director: Gaspar Noé
Cast: Monica Bellucci, Vincent Cassel, Albert Dupontel, Philippe Nahon
An altercation at the Rectum, a gay BDSM club, draws the attention of emergency services during a night in Paris. Marcus, who is being carried out of the club on a stretcher, and Pierre, who is being taken into custody by the police, are both taken outside the club.
In the following scene, a tense Marcus and a reticent Pierre search the Rectum for Le Tenia, a suspected rapist. Marcus then engages in combat with the person he believes to be Le Tenia, who breaks his arm before attempting to rape him. The man's companion is amused as Pierre rescues him and uses a fire extinguisher that is nearby to beat the man to death.
20. Triangle (2009)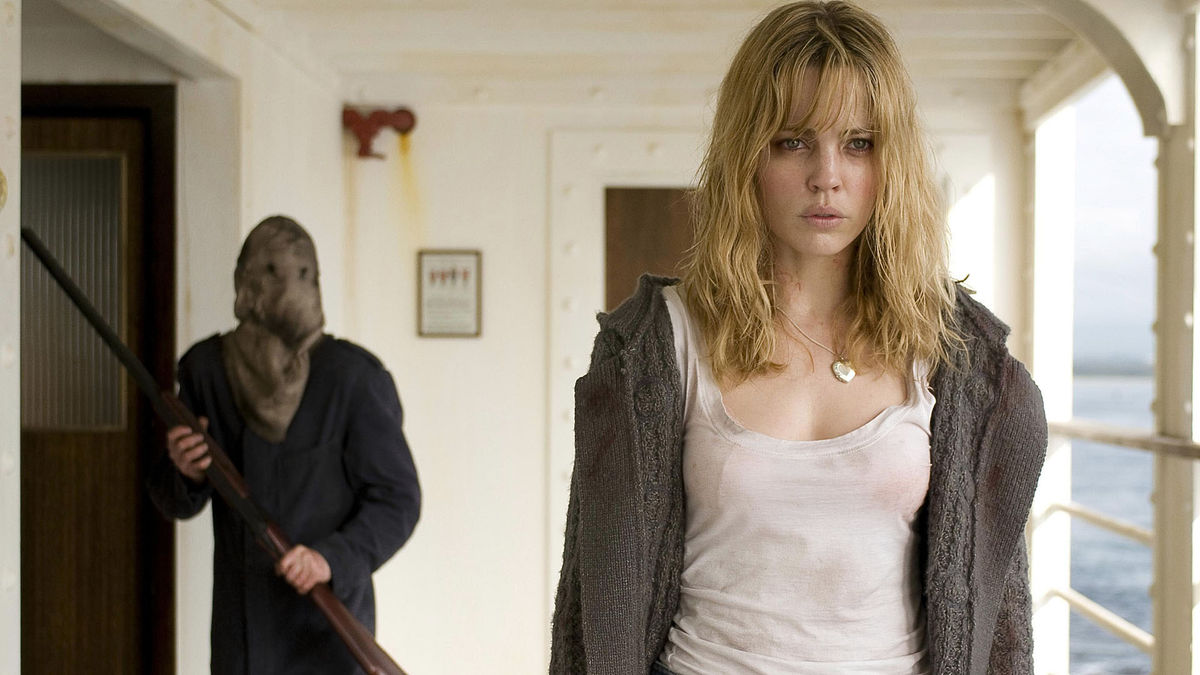 Cast: Melissa George, Liam Hemsworth, Michael Dorman
Writer: Christopher Smith
Director: Christopher Smith
Release Date: 16 October 2009
IMDb Rating: 6.9/10
Rotten Tomatoes: 80%
Triangle is a thriller film about passengers in a yacht who suddenly face terrible weather which upturns their boat and makes them take refuge in another ship. After coming to the other boat, they realize that the threats have rather increased instead of subsiding.
It is a psychological horror-thriller that will take you on mind tripping. This movie is definitely for those who want an extra kick of deep thinking while high. It has similar events in an unusual pattern, which creates the illusion of mystery and suspense. It is one of the best stoner movies and is surely not a children's film for the weak-hearted.
19. Inception (2010)
Cast: Leonardo DiCaprio, Joseph Gordon Levitt, Tom Hardy
Writer: Christopher Nolan
Director: Christopher Nolan
Release Date: 16 July 2010
IMDb Rating: 8.8/10
Rotten Tomatoes: 87%
This movie is action/Science-fiction directed by Christopher Nolan and a Warner Bros production. The protagonist Leonardo DiCaprio is a trained thief who works to steal corporate secrets from their target's subconscious mind, or you can say from their dreams.
It is a must-watch for those whose mind works at a different level when they are stoned. It is one of its masterpieces from Nolan and will take you on a journey to the dream life.
18. The Wailing (2016) 
Cast: Kwak Do Won, Chun Woo Hee, Hwang Jung Min
Writer: Na Hong Jin
Director: Na Hong Jin
Release Date: 27 May 2016
IMDb Rating: 7.4/10
Rotten Tomatoes: 99%
South Korean horror-thriller is full of unexpected twists and turns, which will surprise you at every point. It is one of the most unpredictable movies due to its best direction. It is set up in a typical Korean village where some unexpected, horrifying accidents start taking place, which seem to happen after a Japanese stranger arrives in their village.
The Wailing shows multiple aspects of murder, exorcism, diabolism, and everything else to make your skin tingle. It is definitely one of the best horrors that came out of the Korean movie industry. It is definitely one of the best stoner movies and is worth watching.
17. Mr. Nobody (2009)
Cast: Jared Leto, Sarah Polley, Diane Kruger
Writer: Jaco Van Dormael
Director: Jaco Van Dormael
Release Date: 13 January 2010
IMDb Rating: 7.8/10
Rotten Tomatoes: 68%
It is a science-fiction drama movie. It is a movie of possibilities where the story is based on different choices or decisions made by a boy standing at the railway station.
Each decision is seen to have various possibilities with various outcomes. It isn't easy to lose focus while watching this movie because of mapping the possibilities to their respective outcomes. It is one of the best mind-tripping movies.
16. Pineapple Express (2008)
Cast: Seth Rogen, James Franco, Gary Cole
Writer: Seth Rogen, Evan Goldberg
Director: David Gordon Green
Release Date: 6 August 2008
IMDb Rating: 6.9/10
Rotten Tomatoes: 68%
It is a story about stoner buddies who have to run for their lives after they drop their stash in the scene where they witness a drug lord and a policeman murder an Asian Guy. Now the drug lord is out to kill them, and they have to escape from him in order to save themselves.
The movie is full of action and a gross-out comedy, following the elements like drugs and action. It is quite entertaining when it is watched with friends.
15. Carpool (1996)
Cast: Tom Arnold, David Paymer, Rhea Perlman
Writer: 23 August 1996
Director: Arthur Hiller
Release Date: Don Rhymer
IMDb Rating: 4.9/10
Rotten Tomatoes: 13%
If you are in the mood to watch something light and fun, then this '90s gem is a must-watch. This American comedy is full of fun and light adventure.
It begins when protagonist David miller decides to carpool his and neighborhood children to school and later on got unexpectedly accompanied by a robber. All the comical scenes are hilarious and will make you laugh out loud. This has to be one of the good stoner movies to watch when you are high.
14. The Machinist (2004)
Cast: Christian Bale, Jennifer Jason Leigh, Aitana Sanchez Gijon
Writer: Brad Anderson
Director: Scott Kosar
Release Date: 18 January 2004
IMDb Rating: 7.7/10
Rotten Tomatoes: 77%
It is a psychological thriller where protagonist Trevor, a machinist in a factory, encounters certain unexpected, unusual occurrences of a strange man followed by a certain accident at work. Still, no one seems to notice any strange man. This further leads to some unexpected twists.
It is a great thriller having good pacing and a decent storyline. If you feel like watching something that will mess with your brain even more, then this is the one you should consider watching.
13. Pulp Fiction (1994)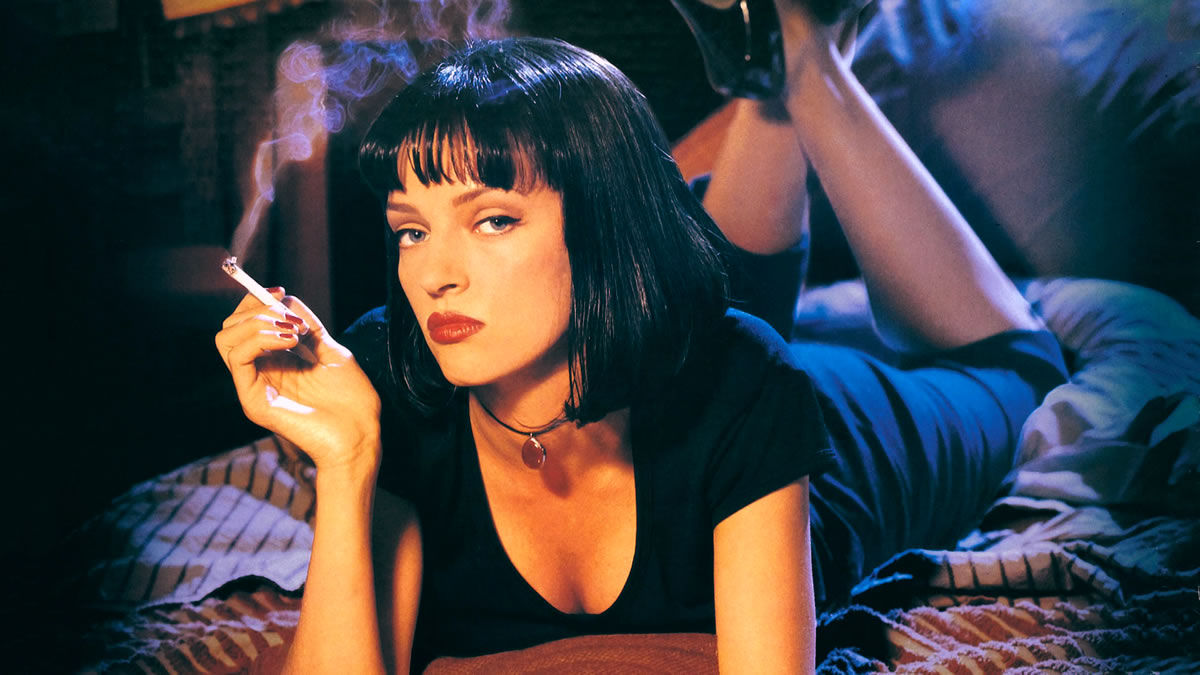 Cast: John Travolta, Samuel L. Jackson, Uma Thurman
Writer: Quentin Tarantino
Director: Quentin Tarantino
Release Date: 14 October 1994
IMDb Rating: 8.9/10
Rotten Tomatoes: 92%
Pulp Fiction is a black comedy and crime film set in the underworld. It is set in chronological order and follows three interrelated stories. Each story has a different main protagonist and different stories that are still related to each other in ways.
Quentin Tarantino never disappoints, so there should be no doubt while deciding to watch this movie. It is an iconic crime/comedy which will be best to watch when you are stoned. This movie has set the genre of crime-comedy. No matter how many times you have watched this, it would never be enough. This one is definitely a gem in the stoner cinema.
12. The Matrix (1999)
Cast: Keanu Reeves, Laurence Fishburne, Carrie Anne Moss
Writer: Lily Wachowski
Director: Lana Wachowski
Release Date: 31 March 1999
IMDb Rating: 8.7/10
Rotten Tomatoes: 88%
The matric is a sci-fi crime film following the story of a skilled computer hacker who is led by a beautiful woman named trinity to the underworld to meet Morpheus. There they have to find secret agents in a battle of life and death and much more to lose.
This movie is for all the tech-enthusiast or all the people who love watching futuristic science fiction. This movie is full of complex conspiracy and suspense. It is highly recommended to watch this movie as it will be a gem in your movie collection. This movie is also among the best movies to watch when stoned.
11. American Pie (1999)
Cast: Jason Biggs, Chris Klein, Thomas Ian Nicholas
Writer: Adam Herz
Director: Paul Weitz
Release Date: 9 July 1999
IMDb Rating: 7/10
Rotten Tomatoes: 61%
American Pie is a series of adult comedy films that became extremely popular among youngsters. It follows four teenage boys who have made a pact among themselves to end their vicious cycle of virginity before their graduation and prom night.
The whole movie was a hit and earned a lot through its franchise. When you are in the mood to watch something hilarious and light with friends, it is good to go with some popcorn or snacks.
10. Empire Records (1995)
Cast: Anthony LaPaglia, Debi Mazar, Maxwell Caulfield
Writer: Carol Heikkinen
Director: Allan Moyle
Release Date: 20 October 1995
IMDb Rating: 6.7/10
Rotten Tomatoes: 29%
Empire Records is a coming-of-age movie that follows a group of people working in a record shop trying hard to prevent the shop from being sold to an industry giant. During the process, they also learn a lot about each other.
This movie is a celebration of music and revolves around a group that works for this record shop to save their shop from a corporate giant. Although it does not hold for a strong plot, it is a fun and entertaining movie.
9. Bohemian Rhapsody (2018)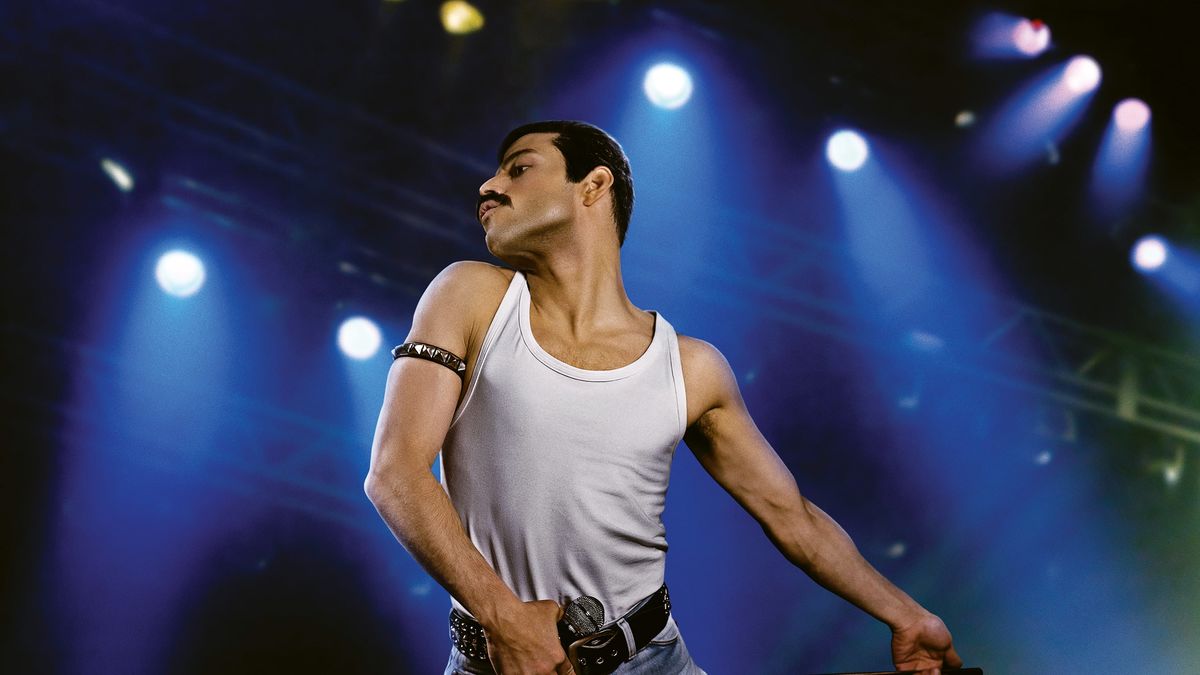 Cast: Rami Malek, Lucy Boynton, Gwilym Lee
Writer: Anthony McCarten
Director: Bryan Singer
Release Date: 2 November 2018
IMDb Rating: 7.9/10
Rotten Tomatoes: 60%
Again, it is a beautiful musical movie that tells the dramatic journey of the iconic English band Queen and its lead singer Freddie Mercury. Freddie and the band garner immense success and fame but amidst all this, he succumbs to his ego and also falls into a deadly illness.
People who connect well with such iconic bands then this movie is full of aspiration and inspiration, which seems complete with all the actors' phenomenal acting. This is also perfect for when you are feeling relaxed and happy as you smoke weed.
8. Forgotten (2017)
Cast: Kang Ha Neul, Yeon Je Hyung, Mu Yeol Kim
Writer: Hang Jun Jang
Director: Hang Jun Jang
Release Date: 29 November 2017
IMDb Rating: 7.4/10
Rotten Tomatoes: None
Forgotten is a psychological thriller about a boy named Jin Seok whose brother gets kidnapped and surprisingly returns after 19 days with no memory of what happened to him. Now it is up to Jin Seok to find the abducted and get the truth out of him.
This movie fixes you when you are watching it because it is full of twists, suspense, drama, and good acting. You will experience so many emotions at the very same time with lots of confusion and mystery.
7. Dazed and Confused (1993)
Cast: Jason London, Wiley Wiggins, Matthew McConaughey
Writer: Richard Linklater
Director: Richard Linklater
Release Date: 24 September 1993
IMDb Rating: 7.6/10
Rotten Tomatoes: 92%
It is an American comedy set in the '70s where some high school students decide to celebrate their last day of school by partying. It shows the adventures that they go through on their last day of school.
This movie will evoke all the known memories of the rock and roll era with parties, adventure, and getting high. It is also perfect if you are in a light mood and want to enjoy something humorous and fun. It is surely a pop culture revolution.
6. Memento (2000)
Cast: Guy Pearce, Carrie Anne Moss, Joe Pantoliano
Writer: Christopher Nolan
Director: Christopher Nolan
Release Date: 25 May 2001
IMDb Rating: 8.4/10
Rotten Tomatoes: 93%
It is one of the genius creations of Christopher Nolan, which is full of mystery and will give you a thrilling experience. It is also a must to watch the movie when you are high as it will give a good kick to your mind because of various occurrences of unrelated patterns and events in this movie.
This was considered a great mystery thriller to be aired on the big screen.
It follows the life of an insurance investigator named Leonard Shelby whose wife was murdered leaving no signs of any evidence. He also suffers from amnesia and uses notes to help recall things. The only thing that he knows about the killer is his tattoos.
5. Enter The Void (2009)
Cast: Nathaniel Brown, Paz De La Huerta, Cyril Roy
Writer: Gaspar Noe
Director: Gaspar Noe
Release Date: 5 May 2010
IMDb Rating: 7.2/10
Rotten Tomatoes: 72%
Enter the void is a thriller that will make you feel emotions like you have never felt before. It follows the story of a drug dealer named Oscar who lives with his prostitute sister and gets killed when a drug deal goes wrong. Now his soul travels through the past as he watches his parents, and his own autopsy after death, and he also cares for his sister even in the afterlife.
4. Annihilation (2018)
Cast: Natalie Portman, Jennifer Jason Leigh, Tessa Thompson
Writer: Alex Garland
Director: Alex Garland
Release Date: 23 February 2018
IMDb Rating: 6.8/10
Rotten Tomatoes: 88%
Annihilation is a sci-fi horror surrounding Lana (a biologist), who enters area X to find out what happened to her husband. There she finds a whole new world of mutated beings and landscapes, that looks both fascinating yet fearsome and possess big trouble to humanity.
This scary movie is truly an experience and will definitely give you all the creeps. However, it is very fun to watch high and the acting and visuals are remarkable.
3. 2001: A Space Odyssey (1968)
Cast: Keir Dullea, Gary Lockwood, William Sylvester
Writer: Stanley Kubrick
Director: Stanley Kubrick
Release Date: 2 April 1968
IMDb Rating: 8.3/10
Rotten Tomatoes: 92%
A space odyssey is a science fiction film and one of the most popular ones of its time. It follows a group of astronauts who are sent on a mission to space to find out about the mysterious object buried beneath the lunar surface.
During their journey, their computer starts to act strangely and from there, the epic fight between man and machine begins which takes them beyond space and time. You will enjoy watching this while smoking weed and feeling high.
2. Walking Life (2001)
Cast: Ethan Hawke, Trevor Jack Brooks, Lorelei Linklater
Writer: Richard Linklater
Director: Richard Linklater
Release Date: 7 March 2002
IMDb Rating: 7.7/10
Rotten Tomatoes: 80%
Walking life is an adult animated movie that follows a man who travels in his dreams and meets different people along the way. With them, he discusses the deep questions regarding life and existence and has great philosophical debates.
The movie shows a surreal experience that one experiences through his dreams. The dream looks like reality and will definitely make you feel trippy and dreamy.
1. The Big Lebowski (1998)
Cast: Jeff Bridges, John Goodman, Julianne Moore
Writer: Joel Coen, Ethan Coen (Coen Brothers)
Director: Joel Coen, Ethan Coen (Coen Brothers)
Release Date: 6 March 1998
IMDb Rating: 8.1/10
Rotten Tomatoes: 83%
The Big Lebowski is a comedy film and is about our main character Jeffrey "The Dude" Lebowski who is a big slacker and loves bowling. There is another guy with the same name, but he is a Millionaire.
He gets mistaken by a group of thugs, and they break into his house and destroy his rug. Wanting payback, he, along with his bowling buddies, sets to find out the millionaire guy who caused trouble in his life.
All these movies will surely give you a different type of experience when you are high. They all belong to a different genre, which is well suited for different types of moods and tastes. Here, you will surely find something that will become one of the new additions to your list of favorite movies.