As we know, movies are an excellent mode of relaxing oneself. Whether it's a distraction from depression or a relaxing time after a 9 to 5 working hour. People watch movies for various reasons. Some are just into it, so they watch every movie and offer good suggestions.
Whereas some derive their influence from such movies. Movies are not only for entertainment but also for providing information. They educate us about the unknown too. Some might look misleading, but movies are made to create awareness and provide information and entertainment.
It's on us how we perceive these things, as we know that the film industry has evolved with time. Every public issue is addressed openly here through movies. Earlier movies showed day-to-day life and the adversities with it. But now we have movies on some major issues: corruption, poverty, lack of education facilities, people's lives in backward areas, human problems, women empowerment, child abuse, diseases, and even inventions.
People watch movies with keen interest, and some powerful messages are portrayed through these movies because penning them down on paper would be boring for some, or uploading an article for it would be too much reading. Hence, the most effective and best way to communicate with the huge masses is to show them what it is.
Road trip movies are an amazing collection of movies that have been shot in various places and give the viewers an insight into what that place might look like.
People plan to visit such places after seeing them in movies, helping them to explore the world just a little more. But most important is the motive that everything needs to be enjoyed. It's the journey that matters the most. The destination might be beautiful, but it's in our hands to make the journey to the destination even more precious.
Here are some all-time favorite movies that will make viewers think about their road trips and the fun, shocks, disappointments, and dust involved.
Some might peculiarly touch your heart but remember. Movies are for entertainment, and we live in the present. That's all we have. That's what we need, and that's what we need to cherish before it turns into a beautiful memory that remains green in our grey cells as time passes, and we carry them with us for eternity.
1. Almost Famous
This is a funny and exceptionally heart-touching movie in many ways. It's the story of a 15-year-old boy named William, who was born and brought up under the strict guidance of his mother. She warns him against drugs before she drives him to a concert, just like a concerned mother.
The young boy gets a chance to do an upcoming rock band profile through sheer luck. But unfortunately, the people who assigned him this work know nothing about his being underage.
His mother is a college professor and wants to keep her children's life as simple as possible, so she thinks rock music might influence them badly.
Hence, she banned all of her daughter Anita, who owned rock albums. Anita leaves the house, and the albums are now in William's possession. The movie centers on a kid who sees the unjust, cruel, harsh, and undignified world but still chooses to have hope.
2. The Blues Brothers
The story' Blues Brothers' is about two brothers. Jakes Blues and Elwood. After three long years, Jakes is released from jail and reunites with his brother, Elwood. The duo returns to the St. Helen of the Blessed Shroud Orphanage in Calumet City, Illinois.
They were raised here as young kids by a nun named Sister Stigmata, also known as 'the penguin.' They discovered that the Archdiocese was planning to stop the flow of funds to this orphanage and let the education authority take over it.
The only way to save this orphanage was to pay $5000 within 11 days. Jake sees the opportunity as a sign from God to put together their old band. All they are left with is the support of their old bandmates, which could help them execute this plan and save the orphanage. But they seem to have gained more enemies to save this orphanage. Will they be able to pay the money in time?
3. Dumb and Dumber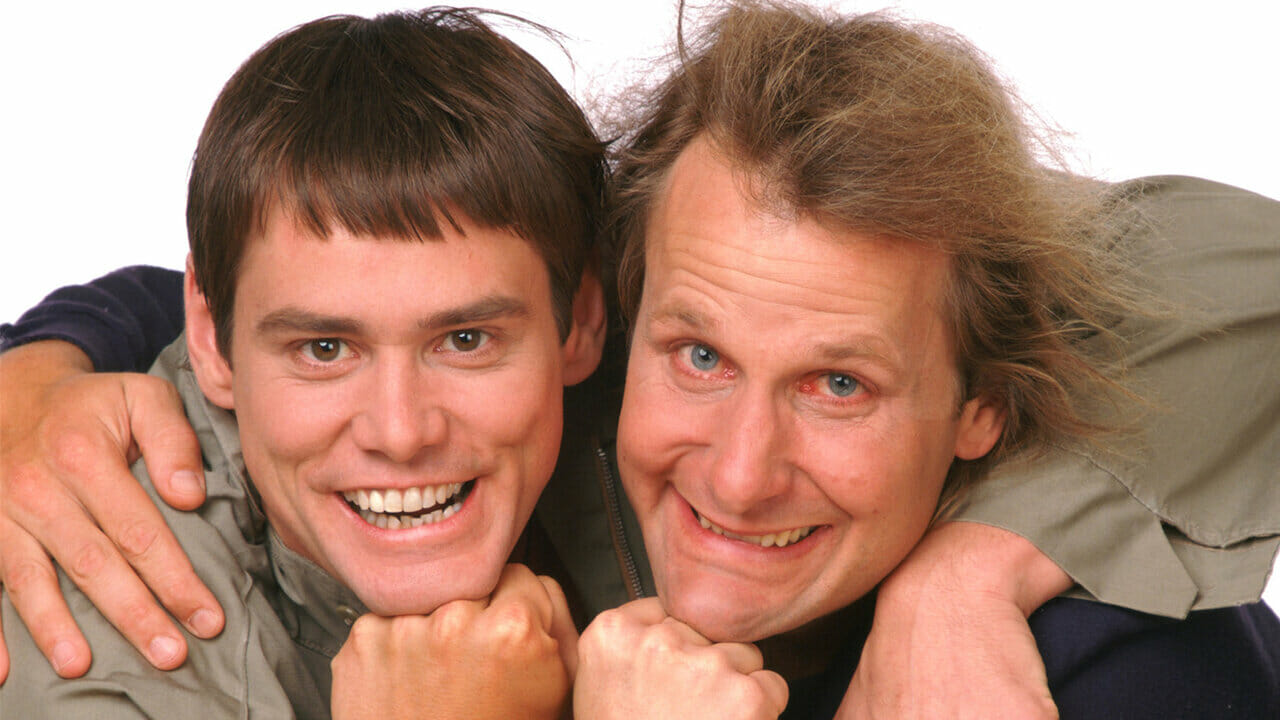 The story is about two good old friends. One of them is a Limo driver. One day a woman leaves her briefcase at the airport; these two go on a hilarious road trip to return her belongings.
The Limo driver is named Lloyd Christmas, and his friend, Harry Dunn. The lady who hired the Limo and left the briefcase behi6 was Mary Swanson. Lloyd sees her beauty and is instantly in love with her. But Lloyd and Harry are dim-witted and cannot stay in one job for a long time.
Out of sheer concern, Lloyd wishes to return the briefcase to Mary before she boards the plane. Little does he know that the briefcase holds a huge amount of money. But Lloyd is too late to return, so out of love, he takes Harry with him to Aspen, where Mary is. Unfortunately, Mary falls for Harry, and Lloyd gets jealous as they get there.
4. Road Trip
This is the story of a boy named Josh and his girlfriend, Tiffany. They have been dating each other since high school. Josh is now in New York, Ithaca University. Tiffany finds a separate room as she prepares for her Majors and enrolls at the University of Austin, far from Ithaca. They remained in touch through calls, but Josh noticed her attention fading away, and soon she stopped taking his calls.
Here Josh starts flirting with Beth and ends up making out with her. Not only did he make out with her, he even captured that in a video.
But on the contrary, Josh made a video for his girlfriend too. And by mistake, he sends the making out the video to Tiffany. Josh rushes with his friends to Austin to prevent Tiffany from seeing the video. They have various adventures on the way to Austin. But will he get there in time to save his relationship, or will he be doomed forever?
5. Midnight Run
This movie is about two men who spent most of their time trying to survive a cross-country trip as the FBI is behind them and the underworld wishes to kill them. Along the way, they discover that they are the complete opposite of each other, but that does not stop them from respecting each other.
De Niro meets Grodin in New York, and he goes along with him to Los Angeles. Grodin is scared of flying, so they hit the road together. Unfortunately, the FBI is chasing them as De Niro stole Alonzo Mosely's identification. And Alonzo is a FBI agent. Grodin knows that if he returns to custody, he will be killed.
So, he tries to persuade De Niro to believe he stole money because he was fighting against the mob. Oddly this seems like the truth. It's an amazing thriller movie, as the chara6 makes it even more interesting.
6. It Happened One Night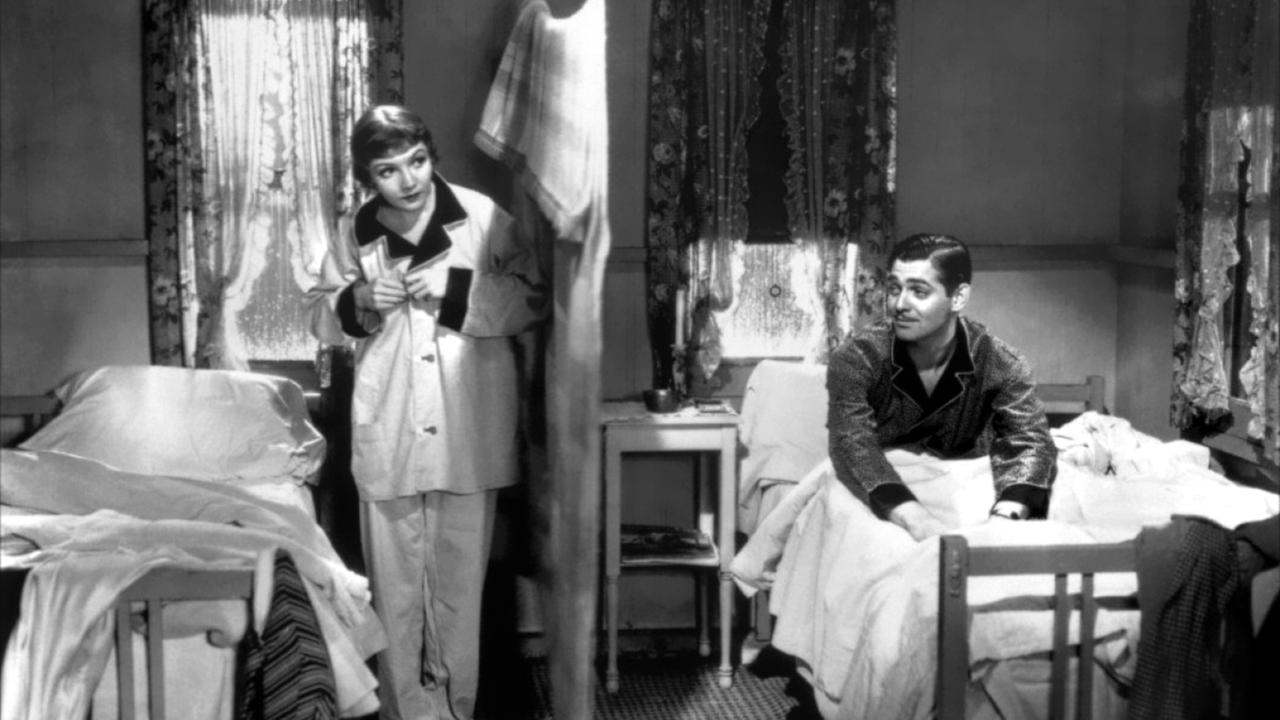 This story includes a long-distance bus journey. A charming daughter of an extremely wealthy man marries a man of her choice, and her father refuses to accept. The daughter quarrels with her father and leaves. She heads to New York while her father starts crying. She boards a bus, and on the same bus, there is a man named Peter Warne, who has been fired from his job as a correspondent; he is also on the same bus.
Andrew, the young lady's father, hires a detective agency to trace down his daughter, Ellie. A thief tries to steal her purse on the bus, but she cannot report it to the police as her father would know about her whereabouts. So Peter blackmails Ellie and asks her to travel with him.
However, he promises to protect her and bring her back safely to wherever she wishes to go. But during that journey, Ellie falls for Peter, but he vanishes suddenly and contacts her father informing him about his daughter. Later she realizes he was not in love with her but with the reward her father had promised.
7. The Wizard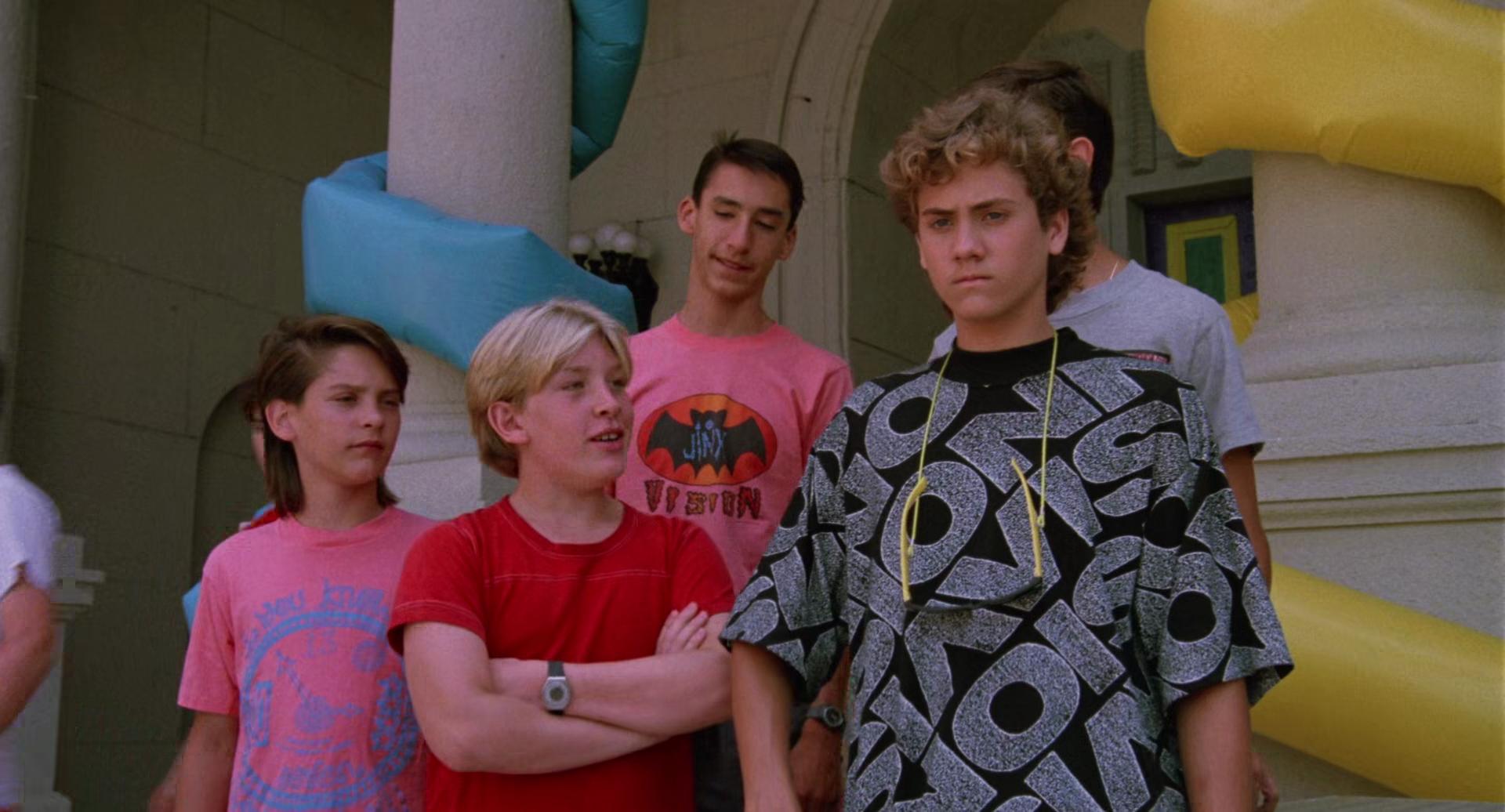 The movie centers around the journey of a 13-year-old boy with his nine-year-old brother and a 13-year-old girl who manages to walk all by themselves from Utah to the National video game championship in Los Angeles. The youngest child desires to walk to California, and his elder brother offers to help him.
They discover the child's hidden talent in video games that offers them support throughout the journey, but the goal of the World Championship's first prize is $50,000.
The kids are chased by their father, who happens to be an evil man and is tracking down the kids only for money. The little boy Jimmy and his elder brother Corey are separated due to their parent's divorce. Jimmy is mentally unstable and has faced many problems after his sister passed away at a young age. Corey is helping his brother to win the championship and keeps him away from the adults as they chase Jimmy for money.
8. We're the Millers
This movie is about four individuals who have been tricked into a boring road trip in exchange for a huge sum of money. David Burke (Sudeikis) is a small-time pot dealer, though not a big one, and aims to please people. David attempts to perform a really good task, and during that task, he gets robbed, and his supplier Brad gets furious.
To pay Brad, David must get the drug shipment from Mexico and return across the border without getting caught. However, the job is extremely risky, but with the help of his neighbors.
David might accomplish the task. A stripper named Rose (Jennifer Aniston) takes up the role of David's wife, Kenny (Will Poulter) as his son, and a rebellious girl (Emma) as his sister. They would pretend to be on a family holiday. Will David be able to execute his plan?
9. Away We Go
Burt Farlander and Verona De Tessant love each other. Burt always wanted to spend the rest of his life with her. But Verona resists marrying him as she sees no point. Verona gets pregnant with his child, and despite their non-parenting abilities, they welcome the child wholeheartedly.
In Verona's sixth pregnancy, Burt realizes that his parents are planning to move to Belgium just a month before the baby arrives.
They had been planning this for a long time, and now they got the chance. They decide to live with Burt's parents to share the experience, as Verona does not have her parents anymore, so she wishes that her child should not be deprived of the love of their paternal grandparents.
Burt and Verona are surprised, but they don't stop them from going, for they want to share this experience with only those who genuinely wish to be happy for the child. So they travel to different places to meet their relatives and friends.
10. Harold And Kumar Go to White Castle
This movie seeks to create awareness about how stereotypes and racism affect minorities negatively. Through Harold and Kumar's eyes, we see how bringing down others and insulting others can damage one's mind.
Harold is an American worker at a banking firm, and his best friend Kumar is a brilliant student but is never motivated to go ahead. He was the son of an Indian surgeon.
Their adventures start on a Friday. They release their workload by watching TV and smoking marijuana. They don't match up to the culture of the Asians. But towards the end, they understand the attitude of those who have always brought them down.
11. Thelma and Lousie
The story of a waitress, Lousie, and a housewife Thelma is extraordinary as these women seek out for the weekend to enjoy a road trip to Cabin. They stop at a roadside bar where Thelma comes across a handsome man named Harlan, and she develops a crush on him, but he gets her drunk and assaults her.
Lousie finds Thelma in a bad state, and even Harlan looks disorganized. It's not hard for her to guess what happened. So, she shoots Harlan in the chest and runs away with Thelma.
On their way, they plan on what should be done next, as reaching out to the cops won't make any sense. Cops don't believe in incidents that look like stories. But soon, the cops find the dead body and start the investigation. Will the two ladies be able to save themselves now?
12. Eurotrip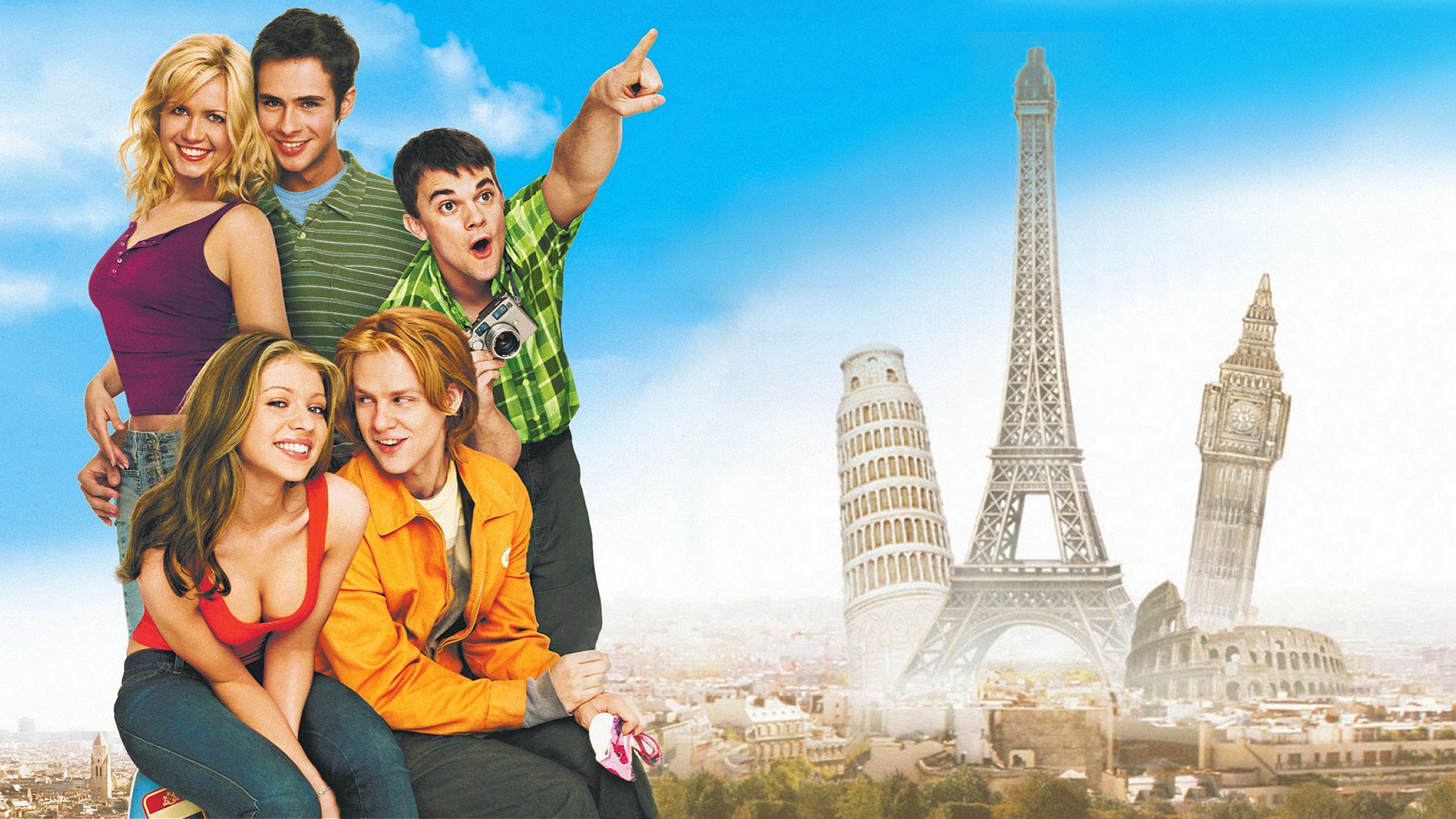 Eurotrip is one of the best teen comedies. It starts with four unknowns traveling to Europe so that one of them, Scott, can hook up with his pen pal. Scott initially had a girlfriend, but she dumped him. And Scott spoke to his pen pal, Mike, regularly.
Mike knew about his breakup and made advancements toward him. Scott, out of tension, sends a message to Mike asking him to stop talking to him from now on.
Later he discovers that Mike is a girl by the name of Mieke. Scott now starts thinking that maybe she's the one for him. And because he asked her to stop texting, she won't even reply, so he needs to go out and find her. Scott ends up meeting his high school friends who tag along with him, but Scott has just Mike in his head. And how to get to her.
13. Captain Fantastic
The story is about a father devoted to raising his six kids differently. He firmly believes that not every time we get a helping hand; we must learn to be on our own and care for ourselves because nobody else would do that. So, he trains them physically in the wild and teaches them the art of embracing the cuts, wounds, bruises, sprains, and even fractures as they live in the mountains.
They are taught to hunt, cook and grow food. They have no proper schooling. The mother of the kids has some medical issues and commits suicide. The paternal and maternal grandfathers blame the father of the children, i.e., Ben, for his wife Leslie's death and threaten him by telling him that what he's doing to his kids is abuse.
Leslie's Father, Jack, proceeds with the funeral rites when Ben interrupts to inform them that his wife wishes to be cremated. But that starts the conflicts, and now Jack wants custody of the kids too.
14. Into The Wild
Well, this story deals with grief. It's the story of an unhappy family that goes through encounters with the lost and ends up in premature death. Christopher McCandless sets out to explore the beauty of the world. He abandons everything that he owns to live in the wilderness.
He gave everything to charity. Throughout his travels, which lead him deeper into the wilderness, he finds pleasure and feels as if it is the truth that he had been urged to feel throughout.
On this journey of being a wanderer, he comes across certain people that shape his life. He comes away from people to leave the material possessions behind but ends up coming back into the company of people and realizes that true happiness is with the people you love. So, he decides to go back to his family, but on his way, he ends up eating a poisonous plant and dies.
15. Due Date
Peter Highman is a businessman who will be the first time Father. He must reach Los Angeles in five days to be just in time for his firstborn's birth. He's flying from Atlanta with his belongings when he realizes that his wallet and luggage are sent to Los Angeles, and he's on the no-fly list.
Left with no other choice, he accepted his offer from Ethan to ride with him. Hoping that he would be in time for the birth of the child, he abides. But little did he know that he would be assaulted and engaged in a serious accident.
But then things take an odd turn, and he starts suspecting that maybe this wasn't his child, but his wife is having an affair with his friend, Darryl, and the child belongs to him.
16. Sideways
The best man and the groom head to wine country to enjoy the weekend. Jack, the groom, and his best friend, Miles, are relaxing when Miles wants to teach Jack the art of appreciating wine. Jack cares a lot about drinking, fun, and frolic.
Miles is a struggling writer, and his wife has divorced him, but he still loves her. And Jack is a famous actor. So they plan this trip as a Bachelor's party for Jack and use this week to enjoy.
But Jack discloses that his purpose of the trip is to get laid with someone other than his fiance, Christine, even if Miles refuses to do this. And Jack ends up sleeping with Stephanie while her friend Maya connects with Miles. But Miles discloses that Jack is getting married, and both women are furious.
17. Rain Man
This is the story of a self-centered guy named Charlie Babbitt. He is selfish and always in conflict with himself. After his father's death, he realizes that his father has given a huge amount to a trust.
On further investigation, he realizes that he has an autistic brother named Raymond, and the money has been given to the institution where Raymond stayed. Furious, Charlie kidnaps his brother. Still, on the journey, he understands, and his life changes completely.
18. Little Miss Sunshine
This is the story of a family determined to take their young girl to the finals of a beauty pageant. The seven-year-old girl is overjoyed to know she's been selected for the beauty pageant. This girl aspires to be a beauty queen. And now, she gets a chance, so the whole family accompanies her to the show.
It includes her dedicated overworking mother, her father stressing over the book's publication, Dwayne, her brother (from her mother's first marriage), a fussy old grandpa, and uncle Frank, who attempted suicide earlier.
On the way, the car breaks down, and they stop at the gas station but leave little Olive behind. Will they be able to get Olive to live her dream?
19. The Darjeeling Limited
After their father's death, three brothers unite to travel to India by train. Each of them is suffering from depression. The eldest brother, Francis, had initiated this plan. The brothers fight and rebuke each other all way long. The youngest brother is attracted to Rita, a train attendant. The motive behind traveling to India was to meet their mother, now known as Sister Patricia.
After facing a lot of trouble, they continue the journey by road to surprise their mother. On their way, they stop at a temple and buy a snake, Francis loses his expensive shoes, and the youngest of them has already made out with Rita. But amid all the chaos, can the brothers resolve their differences?
20. Joy Ride
Lewis Thomas plans to travel across the country to receive his high school sweetheart, Venna, from her college. Unfortunately, he gets his brother, Fuller, out of jail on his way to get her. On the contrary, Fuller offers to accompany him to get Vienna back.
Fuller plays a prank on a man named Rusty nail through the radio, and somehow Fuller convinces Lewis to do the same. It's fun initially, but then it gets dangerous. Soon, Lewis, Venna, and Fuller are being chased by a mad truck driver who starts following them and is unwilling to stop at any cost.
21. Y Tu Mamá También
A woman in her late 20s and two teenage boys embark on a road trip in the coming-of-age story Y Tu Mamá También. Diego Luna, Gael Garca Bernal, and Maribel Verd shine in the Alfonso Cuaron road movie against the backdrop of Mexico's economic and political realities in 1999.
22. Easy Rider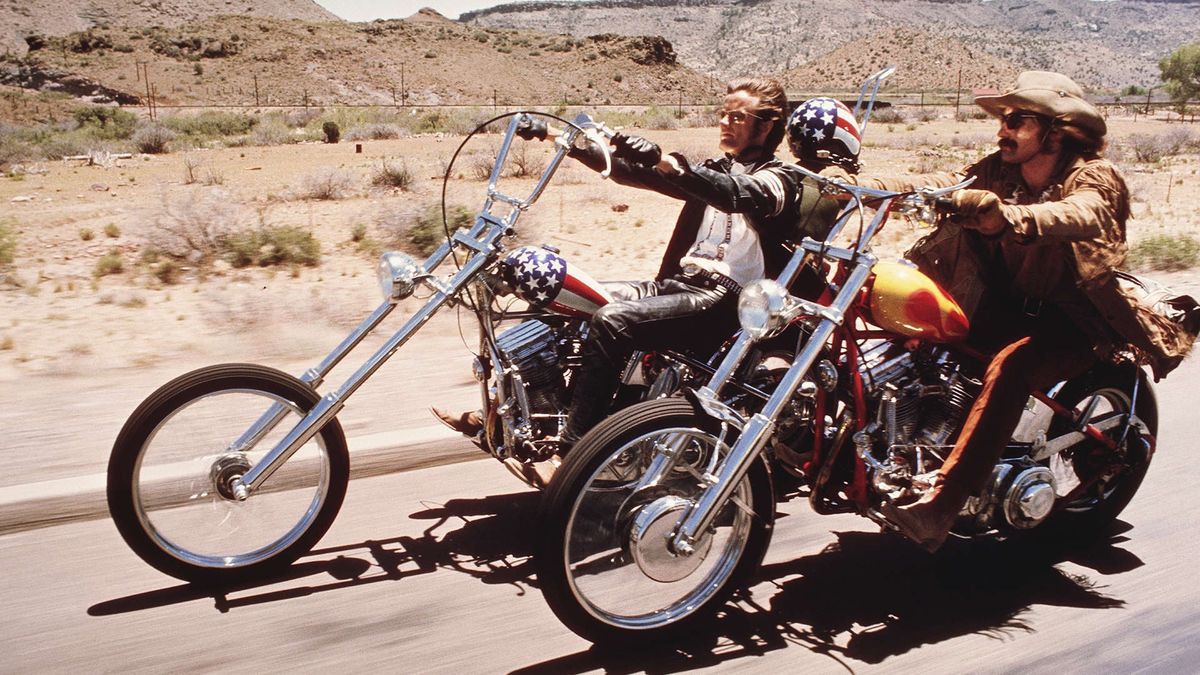 Easy Rider, a 1969 independent road movie, is the account of two bikers who travel through the American Southwest and South while carrying the proceeds of a cocaine deal.
The movie, which starred Jack Nicholson as a drunk lawyer they pick up along the way and Peter Fonda and Dennis Hopper as the main bikers, was well-received by critics when it was first released.
23. National Lampoon's Vacation (1983)
National Lampoon's Vacation, released in 1983, centers on the Griswold family as their patriarch takes them on a cross-country trip to an amusement park. It is regarded as the film that launched a cherished comedy franchise that is still popular today. So naturally, there is chaos and laughter.
Chevy Chase, a former Saturday Night Live cast member, plays Clark Griswold in Vacation, which also stars Beverly D'Angelo, Anthony Michael Hall, and Dana Barron as his wife and his less-than-adoring children.
24. Planes, Trains, and Automobiles
For the 1987 film Planes, Trains, and Automobiles, directed by the legendary John Hughes and starring comedy greats Steve Martin and John Candy, the two men go on an unwelcome three-day adventure. To get Neal back to Chicago for his family's Thanksgiving dinner, Martin plays the stiff Neal Page, and Candy plays the domineering but loving Del Griffith.
25. The Motorcycle Diaries 
The 2004 biopic The Motorcycle Diaries (Spanish: Diarios de motocicleta) is based on the travels and diaries of 23-year-old Ernesto Guevara, who would later gain fame around the world as the Marxist guerrilla and revolutionary leader Che Guevara.
The movie tells the story of Che Guevara and his friend Alberto Granado's 1952 journey across South America, which they initially completed on a motorcycle.
The movie is a coming-of-age story as well as a road movie; as the adventure, which was initially focused on youthful hedonism, progresses, Guevara discovers that his observations of the life of the underprivileged indigenous peasantry have changed him.
Movies play an important role in our busy schedules. However, few of us are influenced by movies to reach out to certain places, and road trip movies show us the fun that the road holds for us. Here are some amazing movies handpicked for those who love traveling; they are sure to make you cry, stay amused, and be completely entertained throughout. And not to mention, everyone loves traveling unless it's the vomiting factor that keeps them from traveling.