Romance is among the most diverse genres, although a love story may demand more than an hour or two. Sure, many romantic films are available, but if you're a romance junkie, you need more than just a film. If you want to watch romance TV shows, these are the ones to watch.
Perfect romance is a mash-up of all genres, much like real-life – love may arise in the worst situations with highly steamy sex scenes or the most hackneyed of locations.
There are various ways to fall in love, whether in high school or your 30s, and have been around the circle (and back). We've produced a list of the best romantic shows, including romantic comedy series, that will make you laugh, cry, or do both.
25. What/If
Director: Phillip Noyce
Writer: Mike Kelley
Cast: Renée Zellweger, Blake Jenner, Jane Levy
IMDb Rating: 6.3/10
Rotten Tomatoes: 42%
Streaming services: Disney+ Hotstar
You might be surprised to learn that Renee Zellweger appeared in an entire Netflix series that debuted in 2019.
In the vein of the most underappreciated '90s film genre, the erotic thriller, Zellweger plays an extremely wealthy woman who makes an indecent proposal to a young couple — a night with baseball player-turned-first officer on the scene Sean (Blake Jenner) in exchange for an exorbitant sum of money and financial security for Sean and his scientist wife Lisa (Jane Levy). It's highly entertaining and sexual, making it the ideal trashy binge.
24. Hometown Cha-Cha-Cha
Director: Yoo Je-won
Writer: Shin Ha-eun
Cast: Kim Seon-ho, Shin Min-a, Kim Ji-Hyun
IMDb Rating: 8.5/10
Rotten Tomatoes: 97%
Streaming services: Netflix
Hometown Cha-Cha-Cha is set in a lovely tiny community and chronicles the gorgeous and clever doctor Yoo Hye-jin when she quits her work in Seoul. The health industry virtually blocks her after publicly exposing a supervisor to unscrupulous commercial activities and trashing her reputation.
Unable to make it to Seoul, she relocates to a coastal hamlet to begin her private clinic, where she encounters Hong Du-sik. Tensions rise between these two young, gorgeous people, even though they both reject it.
Hometown Cha-Cha-Cha is a beautiful slice-of-life K drama with a lovely town full of intriguing individuals. It has passionate romance and some romantic drama.
23. Sweet Magnolias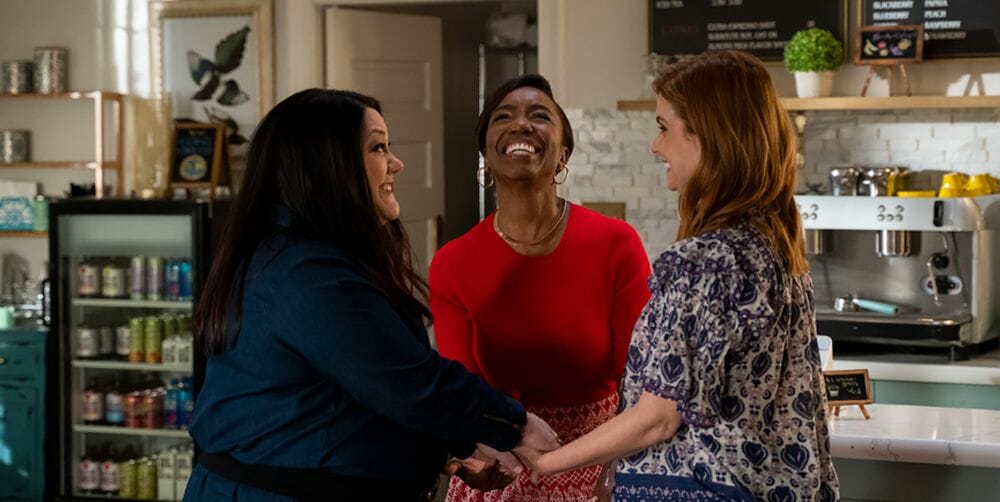 Director: Norman Buckley
Writer: Sheryl J. Anderson
Cast: JoAnna Garcia Swisher, Brooke Elliott, Jamie Lynn Spears
IMDb Rating: 7.3/10
Rotten Tomatoes: 78%
Streaming services: Netflix
Set in the small, charming, and fictional city of Serenity, North Carolina, best friends Maddie, Dana Sue, and Helen join together as the Sweet Magnolias to deal with anything life throws them. The Magnolias' famous margaritas and the show's cheerful and joyful tone provide the correct balance amidst life's sweet and salty situations.
All in Serenity is about love: respect for family, friendships, colleagues, and, most importantly, love of society. As the Magnolias try to find a suitable groom, their attention shifts to what they can do to enhance their small town for the generations and, most importantly, for the children. The lovers have a fair share of challenges in their love stories.
22. Grey's Anatomy
Director: Shonda Rhimes
Writer: Shonda Rhimes, Krista Vernoff, and others
Cast: Ellen Pompeo, Patrick Dempsey, Jesse Williams
IMDb Rating: 7.6/10
Rotten Tomatoes: 84%
Streaming services: Disney+ Hotstar
Grey's Anatomy is one of the most beautiful romantic tv shows. There's a purpose the Shonda Rhimes drama series was on the screen for more than two decades.
It's become more severe over the years, but it started very bubbly — about young doctors receiving instructions and shacking up while juggling work and home life — and you can still bet on some steamy connections amongst all the health issues.
21. Bridgerton
Director: Cheryl Dunye
Writer: Chris Van Dusen, Sarah Dollard, and others
Cast: Regé-Jean Page, Jonathan Bailey, Phoebe Dynevor, Simone Ashley
IMDb Rating: 7.3/10
Rotten Tomatoes: 82%
Streaming services: Netflix
If you want to watch some amazingly steamy romance, then, Bridgerton is for you. It is one of my personal favorites. Shonda Rhimes' debut Netflix series is a Regency-era romance that follows the love escapades of the Bridgerton dynasty in early eighteenth-century London.
The first season chronicles a sizzling affair between the oldest Bridgerton child Daphne and the blazing-hot Duke of Hastings, based on a romantic fiction series by Julia Quinn. While the first part of the series is filled with nostalgic looks and chaste flirtation, the second half is filled with softcore love scenes.
20. Sex Education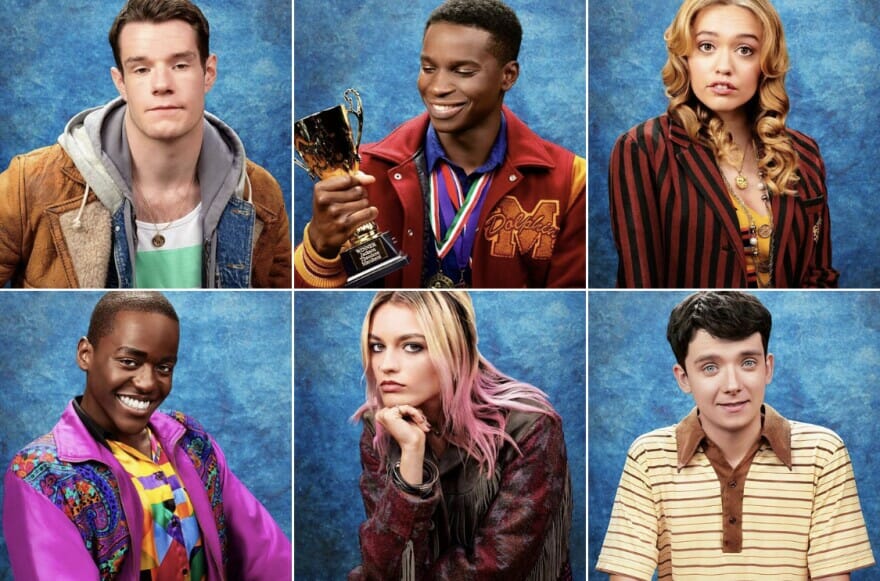 Directors: Gillian Anderson, Ben Taylor.
Writers: Laurie Nunn, Mawaan Rizwan, Laura Neal and others
Cast: Asa Butterfield, Gillian Anderson, Kedar Williams-Stirling, Mimi Keene, Emma Mackey, and others
IMDb Rating: 8.4/10
Rotten Tomatoes: 95%
Streaming services: Netflix
Sex Education, Netflix's smash sitcom, demonstrates that a simple idea can be enough when you have fascinating protagonists and an outstanding ensemble.
Following the experiences of the fictitious Moordale Secondary School's pupils, faculty, and families as they deal with different personal struggles, typically connected to sexual intimacy, Sex Education is full of laughs. Still, it can also reduce your emotions in an instant with just some excellent character encounters.
While seasons 1 & 3 were pleasant, the show's 2nd season struck the appropriate balance. It demonstrated that going outside the primary character can add a lot to a concert, particularly with the episode nicknamed "Breakfast Club" by viewers.
19. Summertime
Director: Carlos López Estrada
Writer: Paolina acuña-gonzález, Jason Alvarez
Cast: Coco Rebecca, Ludovico Tersigni, and others
IMDb Rating: 6/10
Rotten Tomatoes: 81%
Streaming services: Netflix
Summer and Ale are two individuals from really different backgrounds.
The couple slowly finds love throughout a summer season on the Adriatic coast, and this romantic Italian series continues to follow the romance that flowered between a street racing motorcyclist and a lady who decided to exit her tiny community alone and then see the earth.
18. Easy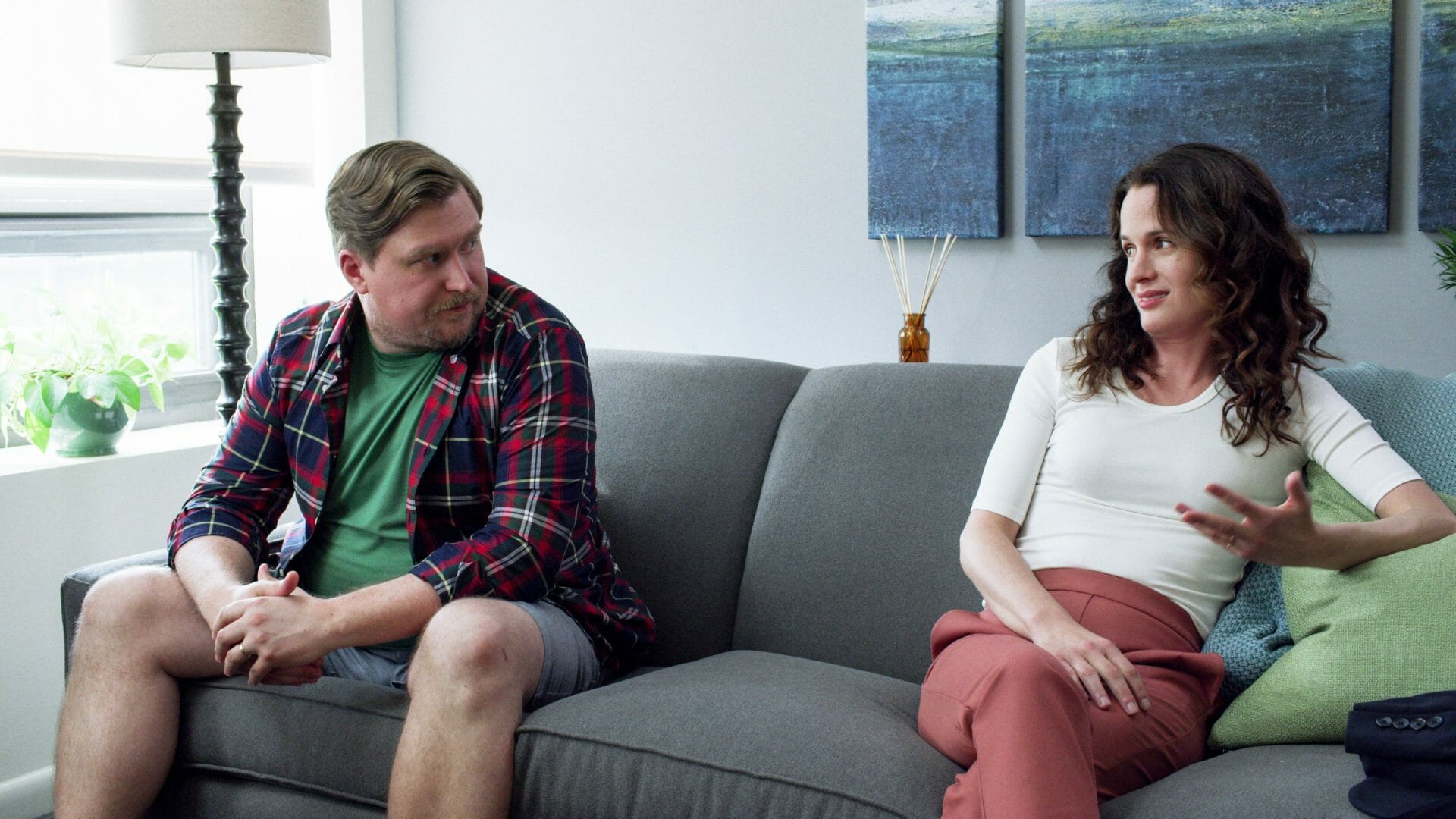 Director: Joe Swanberg
Writer: Jake Johnson, Joe Swanberg, and others
Cast: Elizabeth Reaser, Michael Chernus, Aya Cash
IMDb Rating: 6.9/10
Rotten Tomatoes: 90%
Streaming services: Netflix
Filmmaker Joe Swanberg's collection offers three series of love stories between diverse folks residing in Chicago, covering the entire spectrum of what it means to find a partner in today's world. Each series is stand-alone, so you may enjoy it without knowing anything about the individuals. However, a few are returned at various periods of life.
It's not entirely beautiful — it's more of a reflection on contemporary general life — but a realistic look at what it's like to live and exist in the twenty-first century.
17. Elite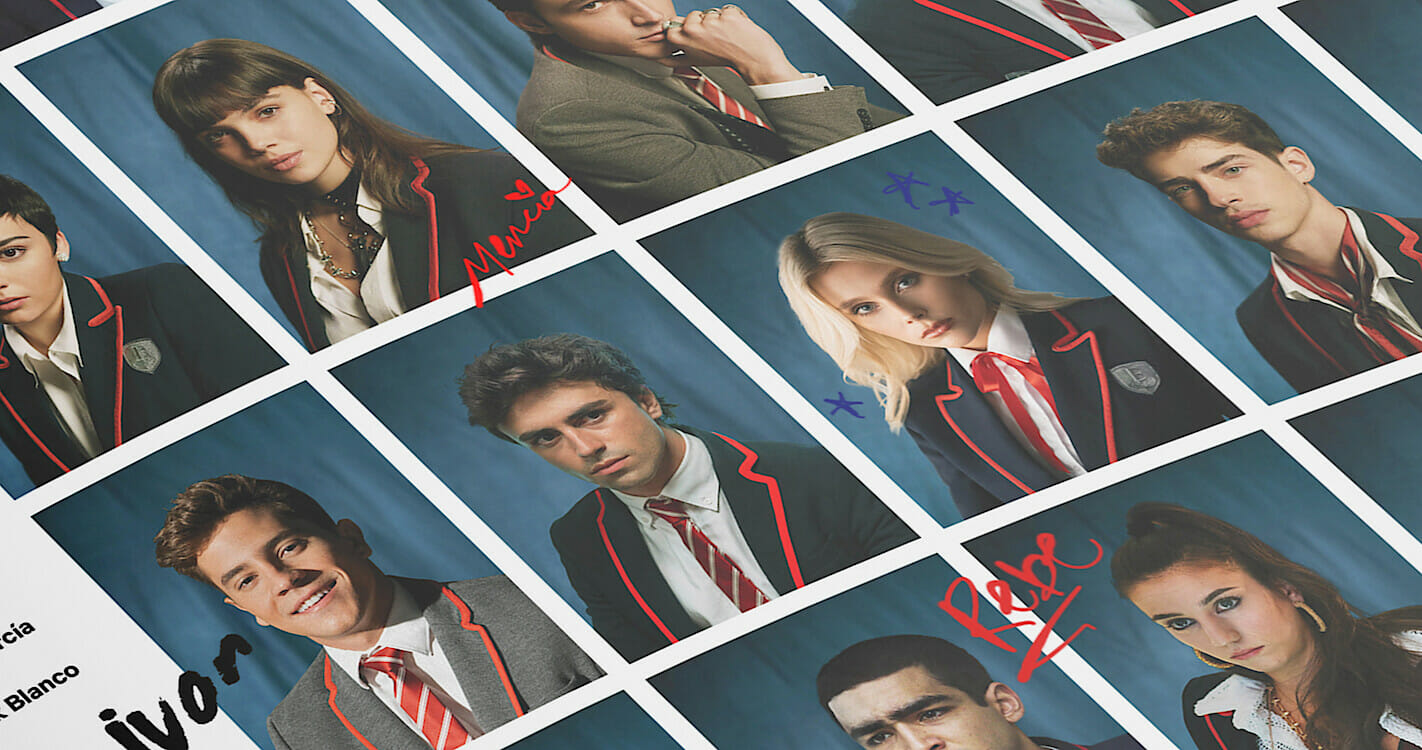 Director: Silvia Quer
Writer: Carlos Montero, Almudena Ocaña and others
Cast: Itzan Escamilla, Miguel Bernardeau, Arón Piper, Oman Ayuso
IMDb Rating: 7.4/10
Rotten Tomatoes: 97%
Streaming services: Netflix
If you want your junior high performances to be sensual and provocative, this Spanish drama is for you. Elite, which is a part murder mystery, part high school drama, tends to take its signals from Gossip Girl in treating and curing its high schooler protagonists as grownups — which means you'll be seeing a lot of hot Spanish youths played by twenty-year-old performers hook up, especially since the show is set in Europe.
Elite will satisfy your want for that degree of gripping drama.
16. Scandal
Director: Shonda Rhimes, Tony Goldwyn, and others
Writer: Shonda Rhimes, Peter Nowalk, and others
Cast: Kerry Washington, Tony Goldwyn, Katie Lowes
IMDb Rating: 7.7/10
Rotten Tomatoes: 93%
Streaming services: Hulu
Fitz and Olivia…as well as Jake. For the whole seven seasons of this program, the complicated love triangle kept audiences on the verge of giving up.
Olivia Pope is a D.C. fixer who takes care of her clients' conflicts, and did we say she's having affairs with the US head of state?
15. Outlander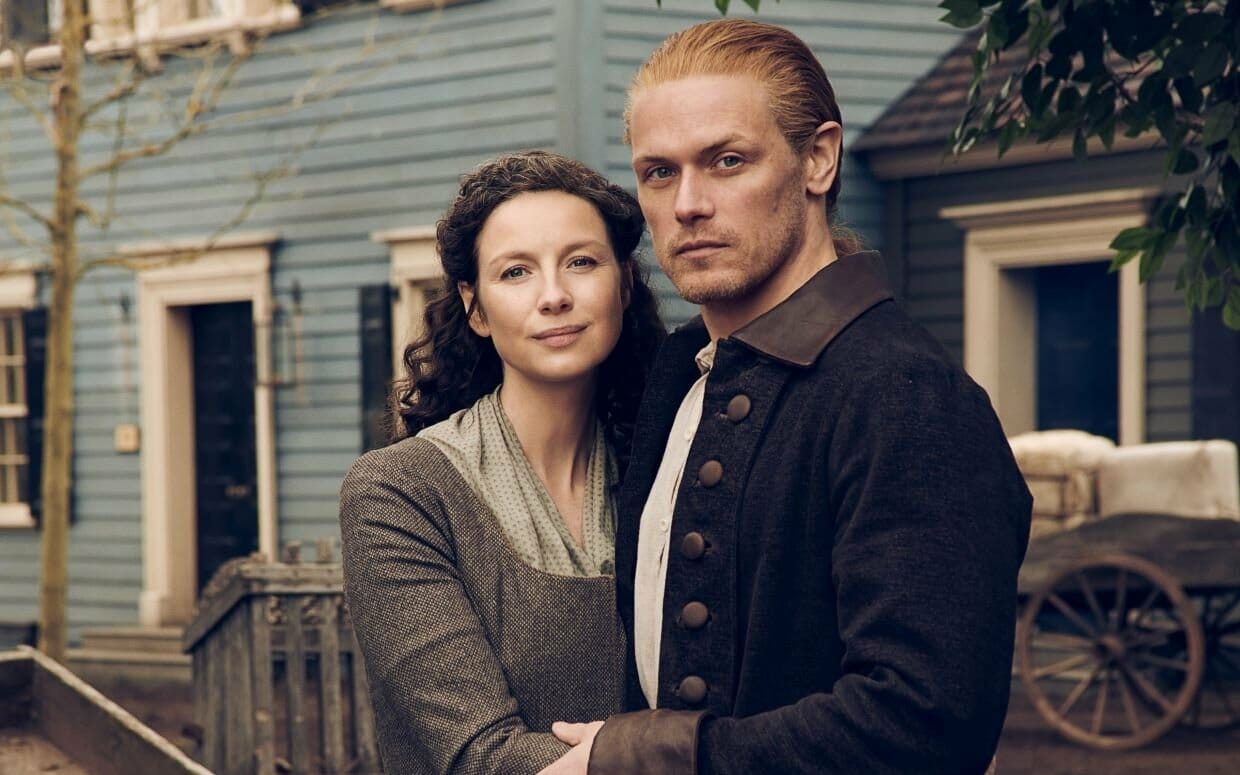 Director: Christiana Ebohon-Green
Writer: Diana Gabaldon
Cast: Sam Heughan, Caitriona Balfe
IMDb Rating: 8.4/10
Rotten Tomatoes: 89%
Streaming services: Netflix
If you haven't already encountered the ageless love that propels most of Outlander, you're in for a surprise. The show, adapted from Diana Gabaldon's novels, features Claire Randall, a former World War II nursing assistant who travels back to 1743 while on holiday with her hubby and falls in love with a strong Scotsman, Jamie Fraser.
Outlander is a collection of time travel, sensual sex, and chronological escapades, centered by an enthusiastic love story for the generations, as forces beyond their power repeatedly challenge Claire and Jamie's passion but is luckily never conquered.
14. Dash & Lily
Director: Silberling, Fred Savage, and Pamela Romanowsky
Writer: Rachel Cohn, David Levithan
Cast: Midori Francis, Austin Abrams, Keana Marie
IMDb Rating: 7.4/10
Rotten Tomatoes: 100%
Streaming services: Netflix
Dash & Lily, modeled on a young person trilogy by David Levithan and Rachel Cohn, is a Christmas season-based story and a narrative about youthful love.
Even if it only has a single season, Joe Tracz's sitcom is pretty pleasant, following a Xmas-loving lady called Lily (Midori Francis) and a Grinch called Dash (Austin Abrams). The two meet in the famed New York bookshop The Strand, where they write messages to one another in a diary that they trade.
Tension mounts as the pair fall in love via their writings until they suddenly confront each other at a gathering—a charming romantic comedy series appropriate for any time, not just Christmas.
13. Emily in Paris
Director: Andrew Fleming
Writer: Darren Star
Cast: Lily Collins, Lucas Bravo, and others
IMDb Rating: 6.9
Rotten Tomatoes: 62%
Streaming services: Netflix
Whatever you think of Darren Star and his beautiful Netflix series Emily in Paris, it has a good proportion of beautiful romanticism, which sounds plausible for a drama set in the City of Love, Paris. Emily Cooper (Lily Collins) is an aspiring youngster with a master's marketing degree who relocates to Paris to operate for a boutique company her employer has bought.
Once, she instantly falls for her sexy neighbor, Chef Gabe (Lucas Bravo), and he appears to reciprocate her feelings. However, things get incredibly complicated when it is discovered that he is seeing Camille (Camille Razat), a lady who has befriended Emily and shown her everything that Paris has to provide.
12. Virgin River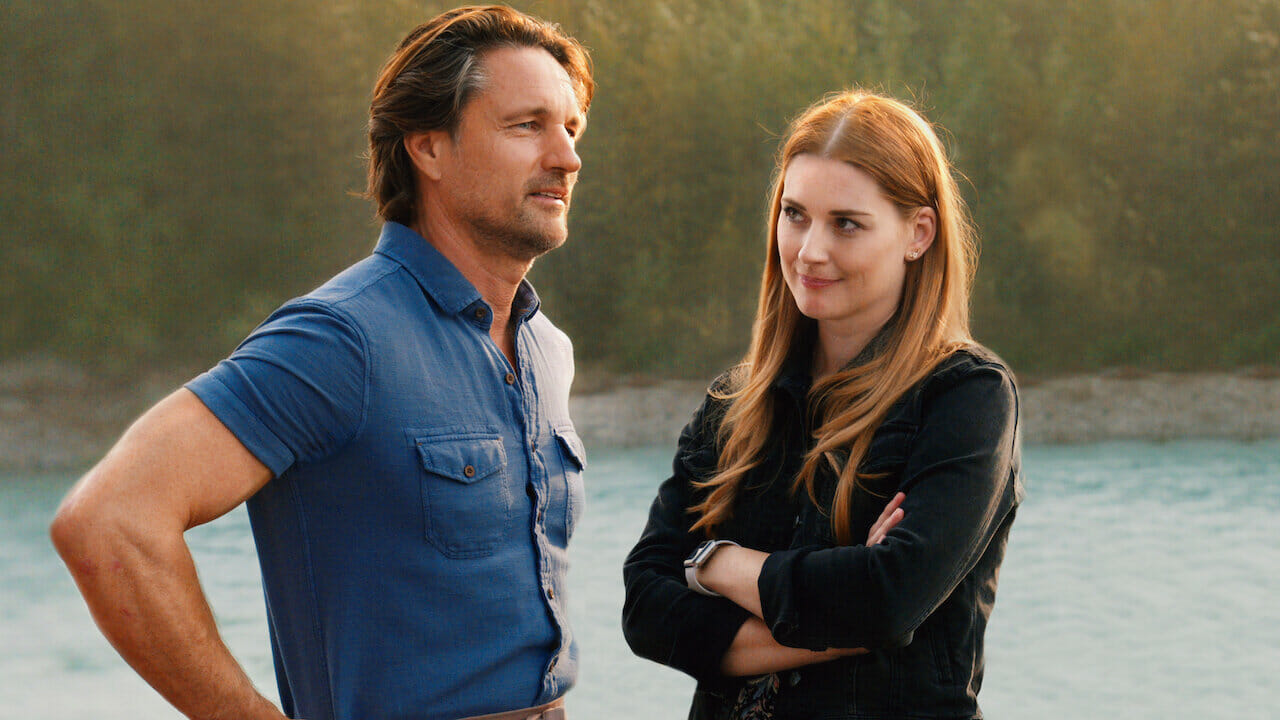 Director: Tim Matheson
Writer: Robyn Carr, Sue Tenney, and others
Cast: Alexandra Breckenridge, Martin Henderson, Colin Lawrence
IMDb Rating: 7.4/10
Rotten Tomatoes: 76%
Streaming services: Netflix
The film Virgin River is all about fair trials. The charming medical love story portrays Melinda "Mel" Monroe, a nurse practitioner and wife who packed up her entire life in Los Angeles and moved to a secluded mountainous hamlet in California to begin over after a major catastrophic heartache.
With a grumpy direct supervisor who doesn't want anything to do with her and a run-down cottage that screams Airbnb fraud, Mel wonders if she made a wrong decision by leaving her life in L.A. But a great connection with Jack, a retired Marine and present proprietor of the lone eatery, lets Mel put her previous tragedies behind her.
11. Gilmore Girls
Director: Amy Sherman-Palladino, Daniel Palladino, and others
Writer: Amy Sherman-Palladino, Daniel Palladino, and others
Cast: Lauren Graham, Alexis Bledel, and others
IMDb Rating: 8.2/10
Rotten Tomatoes: 85%
Streaming services: Netflix
Lorelai and Rory Gilmore's story — mom and daughter, best buddies — is one of beautiful innocence that has captivated audiences for almost two decades. Stars Hollow is a town full of individuals who care about each other and their society as a whole, aside from their flaws.
An idealized portrayal of small-town life, the area's various customs are merely the icing on the cake of what the program has to deliver. Plus, like them or loathe them, the series offered several guys for Lorelai and Rory that give such distinct aspects to their romances that fans have been split since the start about who they prefer these ladies with.
10. Valeria
Director: Inma Torrente Nely Reguera Laura M. Campos:
Writer: Elisabet Benavent, María López Castaño and others
Cast: Diana Gómez, Maxi Iglesias, Silma López and others
IMDb Rating: 6.5/10
Rotten Tomatoes: 60%
Streaming services: Netflix
Do you enjoy steamy Spanish television shows? Then you'll need to try out this show, inspired by Elsabet Benavent's books about a lady who seeks assistance from her three closest friends despite navigating a rocky marriage and writer's block in her work career.
9. A Discovery of Witches
Writer: Deborah Harkness
Cast: Matthew Goode, Teresa Palmer, Adelle Leonce
IMDb Rating: 7.9/10
Rotten Tomatoes: 86%
Streaming services: Sony Liv
Vampires may have gone out of favor on tv, but if you're still intrigued by magical relationships with forbidden love, A Discovery of Witches will be right up your street. Inspired by Deborah Harkness's All Souls trilogy, Teresa Palmer appears as Diana Bishop, a historian and hesitant witch who uncovers a lost book in her study that is supposed to include the tales of witches, vampires, and other supernatural beings.
Diana reconsiders her attitude toward magic to defend herself from those who want the book and intend to destroy her. She begins to embrace her talents with the help of Matthew Clairmont, a seductive and strong vampire.
8. Crash Landing On You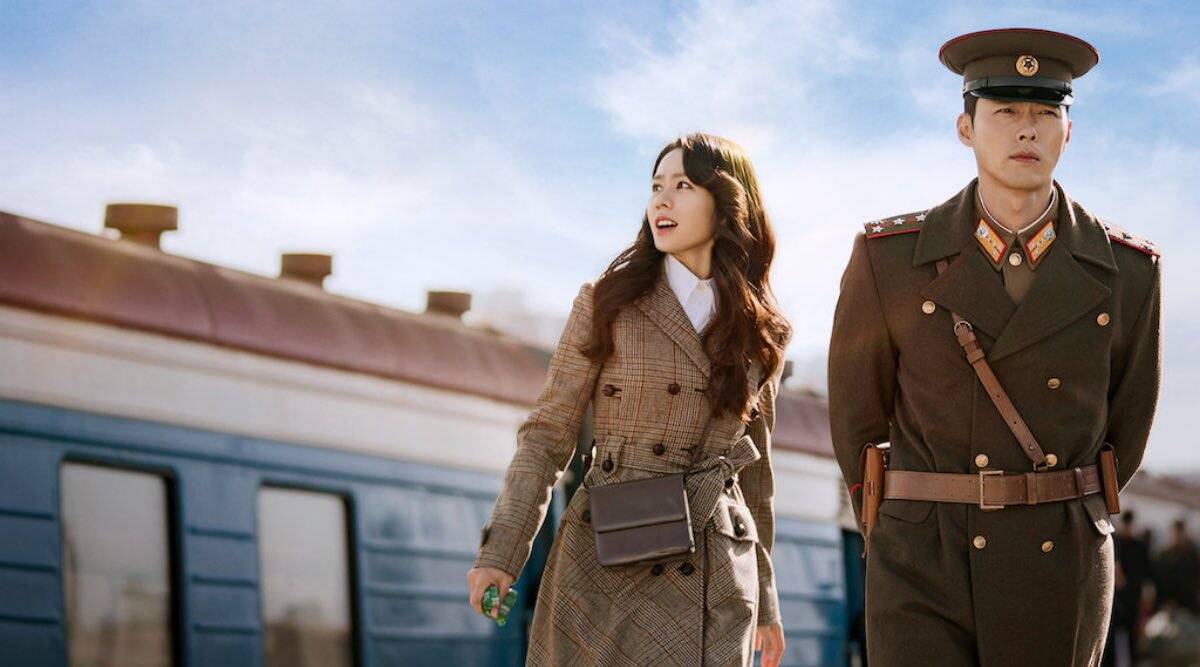 Director: Lee Jung-Hyo
Writer: Park Ji-Eun
Cast: Hyun Bin, Son Ye-jin, Seo Ji-Hye, and others
IMDb Rating: 8.7/10
Rotten Tomatoes: 98%
Streaming services: Netflix
Netflix has recently made significant investments in Korean dramas, and this will be one of the most fantastic enjoyable, and beautiful sprees of 2020. If a South Korean heiress paraglides into North Korea and collides with a North Korean soldier, yep, that is the storyline of this drama; chaos ensues.
Because there is a North Korean dissident on the literary crew, some aspects of North Korean life are realistic. However, this is primarily an escapist, romantic love story about individuals from different countries.
7. The Hookup Plan
Director: Noémie Saglio
Writer: Chris Lang, Noémie Saglio and Julien Teisseire
Cast: Joséphine Draï, Yvan Naubron, Sabrina Ouazani
IMDb Rating: 7.1/10
Rotten Tomatoes: 75%
Streaming services: Netflix
Elsa is turning 30, and her pals are worried. She works in a shit job, and her ex-boyfriend still haunts it. Her closest friends, Charlotte and Milou, employ a male prostitute to woo her and pull her out of her cycle, whether it's an ingenious or disastrous notion.
They set up the ideal meet-up with Jules, and Elsa quickly falls for the trap. What was supposed to be a one-night stand to get Elsa's lifestyle "back on track" becomes more as Jules gets true love for Elsa. The Hook Up Plan, patterned like French Friends, revolves around several pals, and the plot extends past Jules and Elsa.
6. Never Have I Ever
Director: Mindy Kaling, Lang Fisher
Writer: Mindy Kaling, Lang Fisher
Cast: Maitreyi Ramakrishnan, Darren Barnet, Jaren Lewison, and others
IMDb Rating: 7.8/10
Rotten Tomatoes: 94%
Streaming services: Netflix
Growing is complex and considerably more difficult if you're Devi Vishwakumar. Never Have I Ever Been in Love begins with sorrow. Devi enters her second year hoping to turn her destiny around after seeing her father Mohan's untimely death during her sophomore year and briefly losing the use of her limbs due to trauma.
Devi's life becomes hectic as she ends herself in a love connection with not one but two males while dealing with her loss and her delicate relationship with her mom Nalini. Devi must navigate the seas of high school love while coping with her family and Indian identity, caught among her childhood adversary, Ben, and one of the finest men on campus, Paxton.
5. New Girl
Director: Jake Johnson
Writer: Lamorne Morris, Elizabeth Meriwether, and others
Cast: Zooey Deschanel, Jake Johnson
IMDb Rating: 7.7/10
Rotten Tomatoes: 95%
Streaming services: Disney+ Hotstar
This Fox series was about an eccentric lady who moved into a penthouse with three guys and the ensuing antics. It was also one of tv's finest sluggish relationships, with form-A Jess (Zoey Deschanel) and underperformer Nick (Jake Johnson) finding love over several years.
4. She's Gotta Have It
Director: Spike Lee
Writer: Spike Lee
Cast: Spike Lee, DeWanda Wise, Cleo Anthony, and others
IMDb Rating: 6.7/10
Rotten Tomatoes: 78%
Streaming services: Netflix
Coming into Spike Lee's show version of the 1986 movie, you already know that this program is all around Nova first and center, not the three guys with whom she's balancing relations.
But, because understanding oneself is as vital a component of a romantic connection as emotional chemistry, it's an intriguing look at one lady and how her relationships affect her life conversely.
3. Lovesick
Director: Elliot Hegarty Gordon Anderson
Writer: Tom Edge, Ed Macdonald, Andy Baker, Mike Grimmer
Cast: Daniel Ings, Antonia Thomas, and others
IMDb Rating: 8/20
Rotten Tomatoes: 98%
Streaming services: Netflix
This cutely romantic British tv show about Dylan (Johnny Flynn), a guy who reunites with his crazy exes as well as gets to know new revelations regarding his romantic history in the process, was initially titled Scrotal Recall, which makes sense given that he's contacting these women because he contracted an STD and needs to contact his past partners.
However, the growing romantic drama between Dylan and his BFF Evie (Antonia Thomas) is so endearing that you spend the whole film pulling for them to recognize their emotions for each other while simultaneously being engaged in Dylan's previous relationships. Regardless of how accurate (and amusing) the old title was, it's a charming comedy that benefited from a name change.
2. Jane the Virgin
Director: Gina Rodriguez, Justin Baldoni
Writer: Corinne Brinkerhoff, Meredith Averill
Cast: Gina Rodriguez, Justin Baldoni, Yael Grobglas, Brett Dier
IMDb Rating: 7.9/10
Rotten Tomatoes: 100%
Streaming services: Netflix
This CW rom-com was created in the telenovela style, so there are plenty of classic soap opera twists amidst the story of a young woman who is inadvertently artificially inseminated.
There are also two charming love tales, one between the titular Jane (Gina Rodriguez) and her officer lover and the other between Jane and her unintentional baby daddy. It's amusing, charming, romantic, sometimes ridiculous, and incredibly loving at the same time.
1. Heartstopper
Director: Euros Lyn
Writer: Alice Oseman
Cast: Kit Connor, Joe Locke, Yasmin Finney
IMDb Rating: 8.8/10
Rotten Tomatoes: 100%
Streaming services: Netflix
Tales about youthful love and gay bliss are always a treat, and Heartstopper is an excellent addition to the romance genre. Inspired by the show creator Alice Oseman's website and graphic novel series of the same name, the series follows Charlie as he encounters, befriends, and finds love with his classmate Nick.
But what does Nick think of Charlie, and how will this new blossoming relationship—platonic or not affect Charlie's new friends? The show mimics the tone and themes of the comic, giving it a dreamlike aesthetic while capturing the authentic and complicated sensations of establishing one's individuality as a teen.
The actors and storylines are varied, encompassing various LGBTQ+ identities. This show had the most beautiful romantic relationship.
Read More: 20 Best Romance Movies on HBO Max To Watch Right Now