Anime has created a separate space in every person's heart. Hundreds of anime are released each year, and sci fi anime movies and anime series are some of the best ones. The incredible visuals of sci fi anime are the main attraction to its viewers.
However, with so many of the series and movies released in the sci-fi genre, it gets overwhelming to watch and skip. We are here to help you with that problem.
Science fiction anime are movies and series set in a fictional world, placed in the future, and have advanced science and high technology. This type of anime is suitable for people interested in science and technology.
Here is a list of 30 best sci-fi anime from over the years that one should watch.
30. Parasyte: The Maxim (2014)
First episode date: 

9 October 2014 (Japan)

Language: 

Japanese

Genres: 

Horror, Science fiction, Animated series
Another excellent sci-fi anime that will frighten viewers, Parasyte is set in a parallel universe where a human-eating alien species invades Earth and prepares to eat all of humanity. The alien is trapped in Shinichi Izumi's right hand after the main character avoids having a parasite take over his mind.
29. A Certain Scientific Railgun (2009)
First episode date: 

2 October 2009 (Japan)

Predecessor: 

A Certain Magical Index

Genres: 

Anime, Comedy, Adventure, Action fiction, Animation, Fantasy

Language: 

Japanese
Espers, people with unique abilities that can be anything from extremely powerful to harmlessly insignificant, live in Academy City. It's no surprise that there are many people who want to take advantage of these same kids given that this city is home to a number of schools that aim to teach their students how to control and maximize their abilities.
28. Darling In The FranXX (2018)
Writers: 

Atsushi Nishigori, Joel Bergen, Rino Yamazaki, Hiroshi Seko, Naotaka Hayashi

Genres: 

Mecha Anime, Romance, Animation

Language: 

Japanese
The survivors of a devastating war against alien creatures that wiped out the majority of humanity train their young people to fight back in enormous mecha weapons called Franxx.
Hiro is on the verge of giving up on his ambition to become a Franxx pilot when he meets Zero Two, a stunning but troubled young woman with an obscure past.
27. Urusei Yatsura
Author: 

Rumiko Takahashi

Volumes: 

34 (List of volumes)

Published by: 

Shogakukan

Genres: 

Romantic comedy, Science fantasy
A science fiction classic has returned for a fresh run, and Urusei Yatsura strongly resembles an anime based on a manga from the 1980s. The episodes move along at a breakneck pace that is occasionally exhausting, which goes beyond the characters and humor.
However, Urusei Yatsura is unapologetically outrageous, and the 2022 anime immediately demonstrates why this property has remained popular after all these years.
26. NieR:Automata Ver1.1a
First episode date: 

8 January 2023 (Japan)

Created by: 

PlatinumGames; Square Enix

Directed by: 

Ryouji Masuyama

Original network: 

Tokyo MX, GYT, GTV, BS11

Produced by: 

Miho Matsumoto; Tomoko Fujimura
NieR:Automata Ver1.1a, arguably one of the most eagerly awaited sci-fi anime of 2023, got off to a rocky start because of a one-month delay after its third episode. Thankfully, A-1 not only started the show up again on February 19 but also returned with the anime's best episode to date.
The main plot, which centers on an unending conflict between androids and alien machines, should be familiar to action JRPG fans of PlatinumGames.
25. Jyu Oh Sei
Director: Hiroshi Nishikiori
Writer: Reiko Yoshida
Cast: Minami TAKAYAMA, Koichi DOMOTO, Nana MIZUKI
IMDb: 6.9
Streaming Platform: Funimation
The plant is mysterious and surprisingly has only carnivorous plants. There are four groups of humans residing on this planet. They are categorized and are known as Rings.
The person who holds power over all four rings has the opportunity to escape this place. The series sees the twins set out on a task to become Jyu Oh Sei and then escape this hell. In this task, they also intend to find out more about their parents who were murdered and why they were murdered.
24. Akira
Director: Katsuhiro Otomo
Writer: Katsuhiro Otomo, Izo Hashimoto
Cast: Iwata, Mitsuo, Sasaki, Nozomu, Koyama, Mami, Ishida, Tarou
IMDb: 8.0
Rotten Tomatoes Rating: 90%
Streaming Platform: Hulu, Funimation
The sci-fi anime movie Akira looks at the lives of Neo Tokyo, which was once destroyed by a person who had psychic abilities. However, the place has gone to chaos with The Capsules, who ride bikes and keep confronting their enemy, The Clowns. Shoutarou and his best friend Tetsuo are part of these bike riders.
Tetsuo meets with an accident with a person that escaped from the Government's confinement and possesses psychic abilities. After this, Tetsuo himself starts developing some powers and would soon use them. At the same time, the Government is trying to get the psychic back into quarantine.
23. Toki wo Kakeru Shoujo
Director: Mamoru Hosoda
Writer: Satoko Okudera
Cast: Naka, Riisa, Ishida, Takuya, Itakura, Mitsutaka
IMDb: 7.7
Rotten Tomatoes Rating: 83%
Streaming Platform: Apple TV
Toki wo Kakeru Shoujo is a sci fi movie. The movie looks at Makoto Konno, a high school student who is in her last year, and just like any other student, she is pretty unsure of what she would like to do in the future.
She spends most of her time with her two male best friends. One day she suddenly gets to know about the power of time travel. She can travel through time and initially uses it to do petty tasks.
But she soon knows that each time she changes something, it has consequences, affecting the people near her or around her. So, she learns time isn't something to play with and should be left alone.
22. Dr. Stone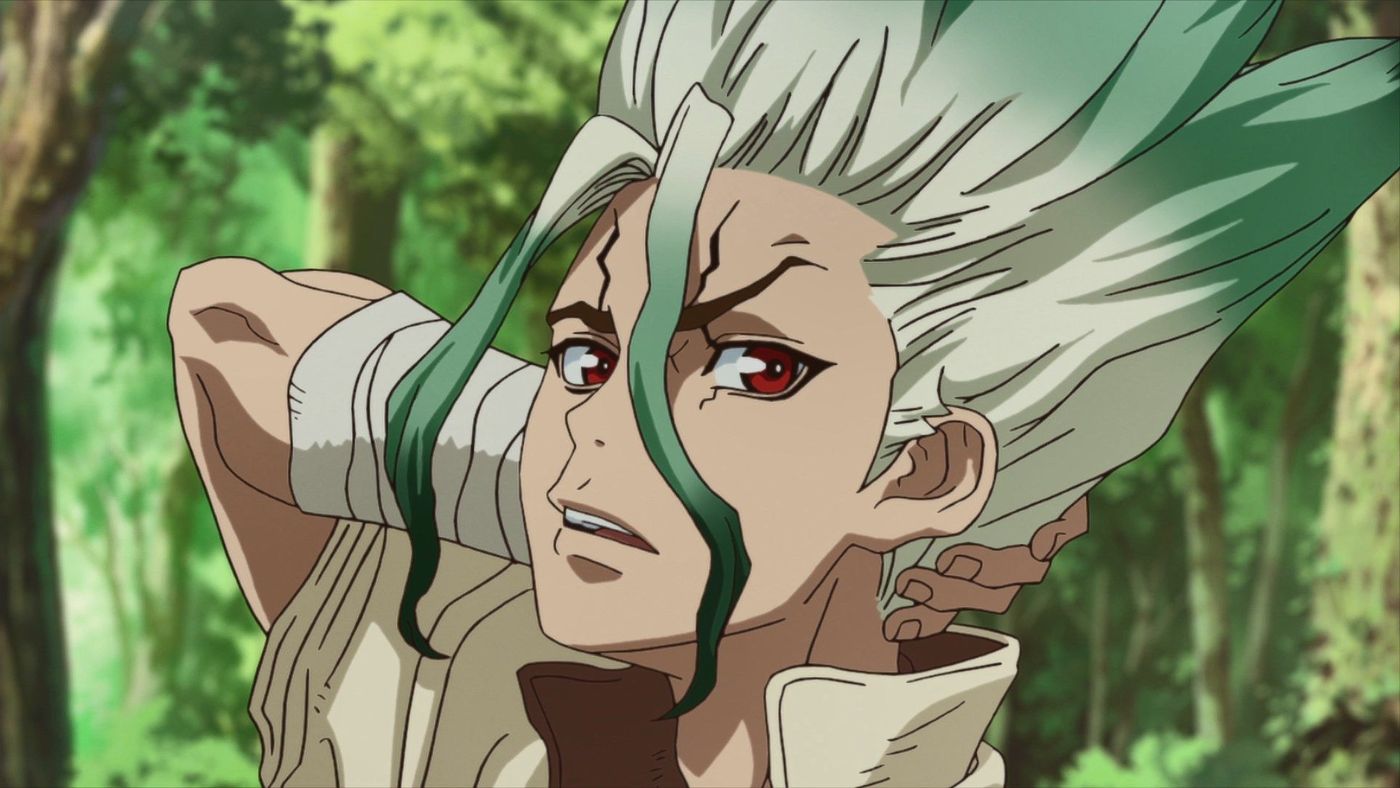 Director: Shinya Iino
Writer: Yuichiro Kido
Cast: Kawanishi, Kengo, Satou, Gen, Numakura, Manami, Furukawa, Makoto, Kobayashi, Yuusuke
IMDb: 8.2
Streaming Platform: HBO Max, Funimation, Crunchyroll
The series focuses on the explorations of their two main characters. The series starts with humans cursed to be stoned. However, a lot of time goes by, and Senkuu, a boy who loves science, wakes up. Along with him, his childhood friend, Taiju, also wakes up.
Together they set out on a journey to restructure humanity and turn the other stones into humans. Although as soon as they start their quest to return to society, the rocks that have turned into humans have different thoughts. The anime is a rollercoaster of exciting things.
21. One-Punch Man
Director: Shingo Natsume, Chikara Sakurai
Writer: Tomohiro Suzuki
Cast: Furukawa, Makoto, Ishikawa, Kaito
IMDb: 8.8 /10
Streaming Platform: Netflix, Funimation, Crunchyroll, Peacock
One-Punch Man is one such anime that even though it is a science fiction anime, it's kind of a light watch, and one doesn't need to stress themselves while watching it. Saitama thinks of becoming a superhero, and to achieve that, he trains hard.
Although in the process, he loses all his hair. Being the strongest, he didn't have anyone to fight with and got bored. Then, he meets a cyborg, Genos, and he wishes to be Saitama's disciple, and he wants to learn from him.
Genos tells Saitama that they should join the Hero Association and get certified for their talent. Once they get approved, he starts embarking on new journeys and meets new people.
20. Trigun: Badlands Rumble
Director: Satoshi Nishimura
Writer: Yasuko Kobayashi
Cast: Masaya Onosaka, Show Hayami, Hiromi Tsuru, Satsuki Yukino, Maaya Sakamoto
IMDb: 7.5 /10
Streaming Platform: Hulu
The sci-fi anime movie is about the main protagonist, Vash the Stampede. The film is about how he had saved a robber from a robbery where he was supposed to be killed.
The other members of the robbery took off and lived an extraordinary life except him. Finally, after twenty years, the robber plans to bring these people down.
But Vash the Stampede has also come to Macca, where the final plan will take place. So only time can tell what is going to happen in the movie.
19. Kaiba
Director: Masaaki Yuasa
Writer: Masaaki Yuasa
Cast: Kuwashima, Houko, Noto, Mamiko, Park, Romi
IMDb: 8.2/10
Streaming Platform: Peacock, Tubi TV, Crunchy roll
Kaiba is one of the most interesting characters out of sci-fi anime. The series is about when humans are manufactured like chips for memory chips. Memories can be edited or erased.
Poor sell their bodies so that the rich can obtain a longer time to live. The anime looks at the journey of Kaiba, even though he might be in a different body. The series will deal with the themes of self-identity while he tries to navigate his way through.
18. Space Dandy
Director: Shinichirō Watanabe (chief), Shingo Natsume
Writer: Shinichirō Watanabe, Dai Satō, Kimiko Ueno, Ichirō Ōkōchi, Keiko Nobumoto, Toh EnJoe, Masaaki Yuasa, Hayashi Mori, Kiyotaka Oshiyama
Cast: Suwabe, Junichi, Yoshino, Hiroyuki, Satake, Uki
IMDb: 8.1/10
Rotten Tomatoes Rating: 83%
Streaming Platform: Tubi TV, Funimation, Hulu
The anime grasps themes of sci-fi, comedy, and space. The series is about a Dandy who roams throughout the area. He gets rewards if he finds new alien species and registers them.
This job is not as easy as it sounds because each time dandy catches an alien species, things start to go haywire. However, he is not alone in this journey.
His old spaceship, cat-like alien, and partner in crime robot are all with him to help him achieve his goal. It's the best sci-fi anime for kids.
17. Guilty Crown
Director: Tetsurō Araki
Writer: Hiroyuki Yoshino, Ichirō Ōkouchi (assistant)
Cast: Kayano, Ai, Kaji, Yuuki, Nakamura, Yuuichi
IMDb: 7.1/10
Streaming Platform: Hulu, Funimation TV
The action-packed series Guilty Crown looks at the story of Japan after a virus outbreak in the past. The unique animation style is what attracts the viewers.
Shuu Ouma, a high school student, gets tangled with the organization, and he also meets an idol in this journey. Shuu soon realizes he has powers, and only time will tell us how he will use them.
16. Shangri-La
Director: Makoto Bessho
Writer: Hiroshi Ōnogi
Cast: Takahashi, Mikako, Ariga, Yui, Ishii, Makoto
IMDb: 6.2/10
Rotten Tomatoes Rating: 100%
Streaming Platform: Fubo TV, Apple TV
The post-apocalyptic world has only left out Tokyo and has become the largest jungle. Kuniko is a young girl caught up between the Government and the wilderness.
The Japanese animation used in the sci-fi anime is probably the best. The Government plans to launch a place where it can accumulate only a limited population, but the truth might be different from what is seen.
The anime will show the clash between Kuniko and the Atlas project officials. Along with her, viewers will see the story of Mikuni and Kunihito. Watch Shangri-La know more about the show.
Read More: The 25 Best Adult Anime On Netflix To Watch Right Now (2023)
15. Psycho-Pass
Director: Naoyoshi Shiotani, Katsuyuki Motohiro
Writer: Gen Urobuchi, Makoto Fukami, Aya Takaha
Cast: Seki, Tomokazu, Sakurai, Takahiro, Hanazawa, Kana
IMDb: 8.2/10
Streaming Platform: Hulu, Amazon, Tubi TV
You could call this one of the best sci-fi anime out there because it carries most of the elements any good sci-fi anime movies would have in them.
The anime is about the future where a system is established, Sibyl. This system helps people choose their careers more as it directs them. Akane is all set to become a cop, as stated by the system.
Criminals caught also get a chance to serve police by understanding criminal psychology. But the cops are warned to keep their distance. Akane is intrigued by this and tries to get more information.
14. Castle in the Sky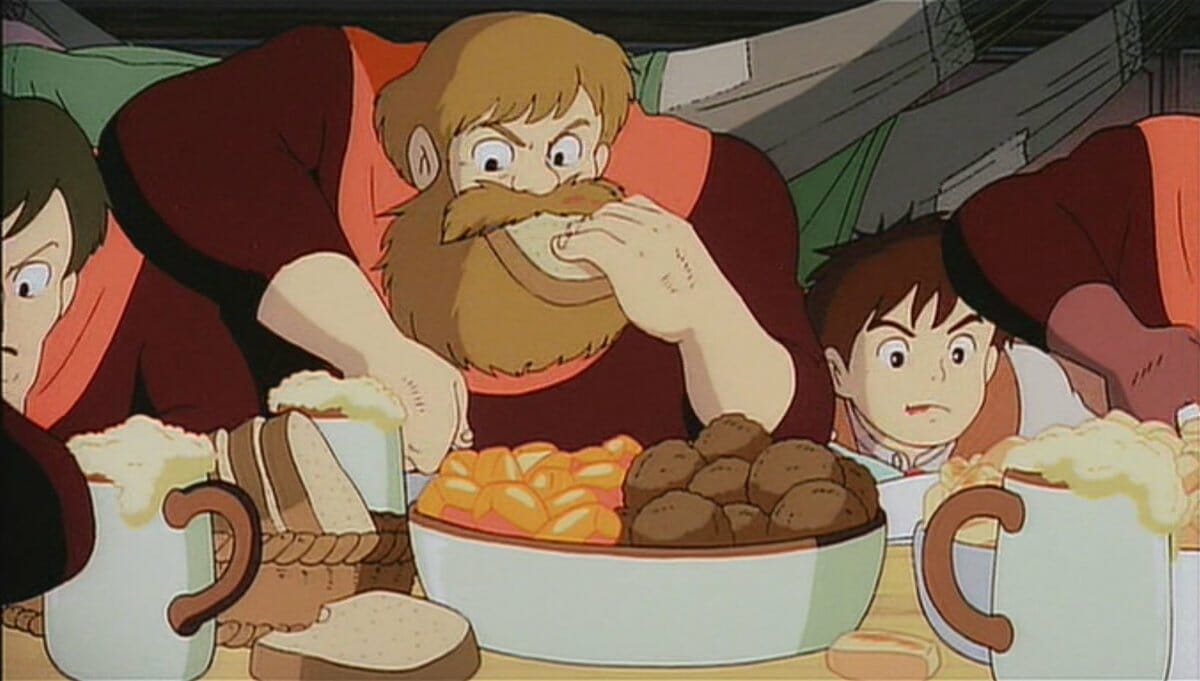 Director: Hayao Miyazaki
Writer: Hayao Miyazaki
Cast: Tanaka, Mayumi, Yokozawa, Keiko
IMDb: 8.0/10
Rotten Tomatoes Rating: 96%
Streaming Platform: HBO Max
Castle in the Sky tells the story of Sheeta and Paju. Sheeta is an orphan in the story, but she possesses a necklace. This is a necklace with a Livingstone, and it is the key to a rumored island floating in the sky.
It has treasures that are out of human imagination. But unfortunately, this necklace causes Sheeta danger because every person wants to go to Laputa, the mysterious island.
The sci-fi anime will see the two main characters' friendship and their journey of searching Laputa, the mysterious island. This movie was the first of Studio Ghibli and a massive success.
13. Paprika
Director: Satoshi Kon
Writer: Seishi Minakami, Satoshi Kon
Cast: Megumi Hayashibara, Tōru Furuya, Tōru Emori, Katsunosuke Hori, Akio Ōtsuka
IMDb: 7.7/10
Rotten Tomatoes Rating: 85%
Streaming Platform: Apple TV
The best anime that shows the dark side of technology is paprika, and some should watch paprika. Paprika is about a device created by scientists to heal the patients, and it worked fine until a dreams terrorist, that is, someone who can enter the machine and put nightmares into the patients' minds.
The patients are mentally tortured because of this, and the scientists need to find a solution or atleast from where the dream terrorist even enters the device. Time is running out, and they need to find answers before their patients lose sanity and themselves.
12. Ergo Proxy
Director: Shūkō Murase
Writer: Dai Satō
Cast: Saitou, Rie, Yajima, Akiko, Yusa, Kouji, Yusa, Kouji
IMDb: 8.0/10
Streaming Platform: Hulu, Tubi TV
The anime is about a time when AI has started ruling the world, and this new world has no newborn humans; instead, humans are being manufactured in production. Androids have started living with them.
Re-l Mayer is one of those citizens who have at least some power of thinking independently. Soon, this leads to her questioning if the way they live is even correct.
Proxies, an unknown mysterious creature, starts wreaking Havoc over the place, and she will need to leave the city to find out more about the same.
She also meets Vincent, who influences her life in many ways. One of the greatest sci-fi anime, the series has a great art style, too, with many sci-fi elements.
11. Ghost in the Shell
Director: Mamoru Oshii
Writer: Kazunori Itō
Cast: Sakamoto, Maaya, Ootsuka, Akio, Yamadera, Kouichi, Kayumi, Iemasa
IMDb: 8.0/10
Rotten Tomatoes Rating: 97%
Streaming Platform: The Roku Channel
Ghost in the ShellShell has been a fantastic movie together. The sci-fi anime Ghost in the ShellShell is set in the year 2029, and in the city of Niihama, this city has advanced a lot in cybernetics, and humans can replace their body parts with robotic parts.
Ghost in the ShellShell finds a mysterious hacker coming to the spotlight when people lose their memories.
Major Motoko Kusanagi is looking to catch this hacker known as puppet master. As she starts investigating more and more, she starts questioning herself and what meaning her existence holds, and a Puppet master will answer all these answers. Ghost in the ShellShell will be a journey of self-identity.
10. Tengen Toppa Gurren Lagann
Director: Hiroyuki Imaishi
Writer: Kazuki Nakashima
Cast: Konishi, Katsuyuki, Sugou, Takayuki, Inoue, Marina, Fukui, Yukari
IMDb: 8.3/10
Rotten Tomatoes Rating: 100%
Streaming Platform: Funimation, Crunchyroll, Netflix, Hulu
Gurren Lagann is probably the best example of a shonen anime. The anime is about Simon, who lives underground but desires to go to the wasteland. One day he finds a robot that might help him escape the underground villages.
A true anime fan would love this series because of its energetic characters and heroic deeds. The anime is set in a post-apocalyptic world.
9. Made in Abyss
Director: Masayuki Kojima
Writer: Hideyuki Kurata
Cast: Ise, Mariya, Tomita, Miyu
IMDb: 8.4 /10
Streaming Platform: HiDive
Anime fans will have a great time watching this series. The series is about Young Riko, abandoned by her mother, who disappeared in the Abyss. The Abyss is a vast pit, and no one knows its depths.
Riko is met with a boy in her journey to explore The Abyss, and she believes that this boy originated from the Abyss and is some sort of sentient robot. The story will focus on Riko finding her mother. This series is a must-watch.
8. Serial Experiments Lain
Director: Ryūtarō Nakamura
Writer: Chiaki J. Konaka
Cast: Shimizu, Kaori
IMDb: 8.1/10
Streaming Platform: Funimation
The science-fiction anime is probably one of the best sci-fi anime of all time. This anime, in particular, is very relatable to the present time. Lain was an introverted fourteen-year-old girl, and one day she received an email from a dead student. After opening the email, it took her to The Wired, the internet.
Soon she gets caught up in this virtual world, she starts receiving cryptic messages, and she might uncover that the death of her classmate wasn't a suicide.
Soon the lines between real and virtual disappear, and the so-called Men In Black might threaten life. The series is very relatable to the present time concerning social media.
7. The Promised Neverland
Director: Mamoru Kanbe
Writer: Toshiya Ono, Kaiu Shirai
Cast: Ise, Mariya, Uchida, Maaya, Morohoshi, Sumire
IMDb: 8.4/10
Rotten Tomatoes Rating: 100%
Streaming Platform: Hulu, Funimation, Netflix
The Promised Neverland is a complete mix of horror and sci-fi anime, its probably one of the best sci-fi anime. The series focuses on Emma, Norman, and Ray, who live in an orphanage secluded from the outside world and are cared for by their caretaker, mama.
However, whenever each child is adopted, they start being suspicious about disappearing without a word. These children then try to do their research and get to know things they wish they didn't know.
They uncover the truths of the adoptions, and they also come to know the real side of their mama. The series is quite twisted and horrific, but some of us like such things. You can find a ton of sci-fi elements in the promised neverland.
6. Steins; Gate
Director: Hiroshi Hamasaki, Takuya Satō
Writer: Jukki Hanada
Cast: Miyano, Mamoru, Imai, Asami, Hanazawa, Kana, Seki, Tomokazu
IMDb: 8.8/10
Rotten Tomatoes Rating: 100%
Streaming Platform: Funimation, Hulu, Crunchyroll
The series looks at the lives of the mad scientist Okabe, Mayuri, and otaku hackers who have formed a group and keep making futuristic gadgets but their inventions are useless.
Just like the many inventions. They created a gadget called a Phone microwave. This gadget could change a banana into a green gel. Although once their experiment goes downhill.
They realize that they can text through the phone microwave to the past, but every word sent through it can have consequences and change time flow. The series has some elements of time travel.
5. Cowboy Bebop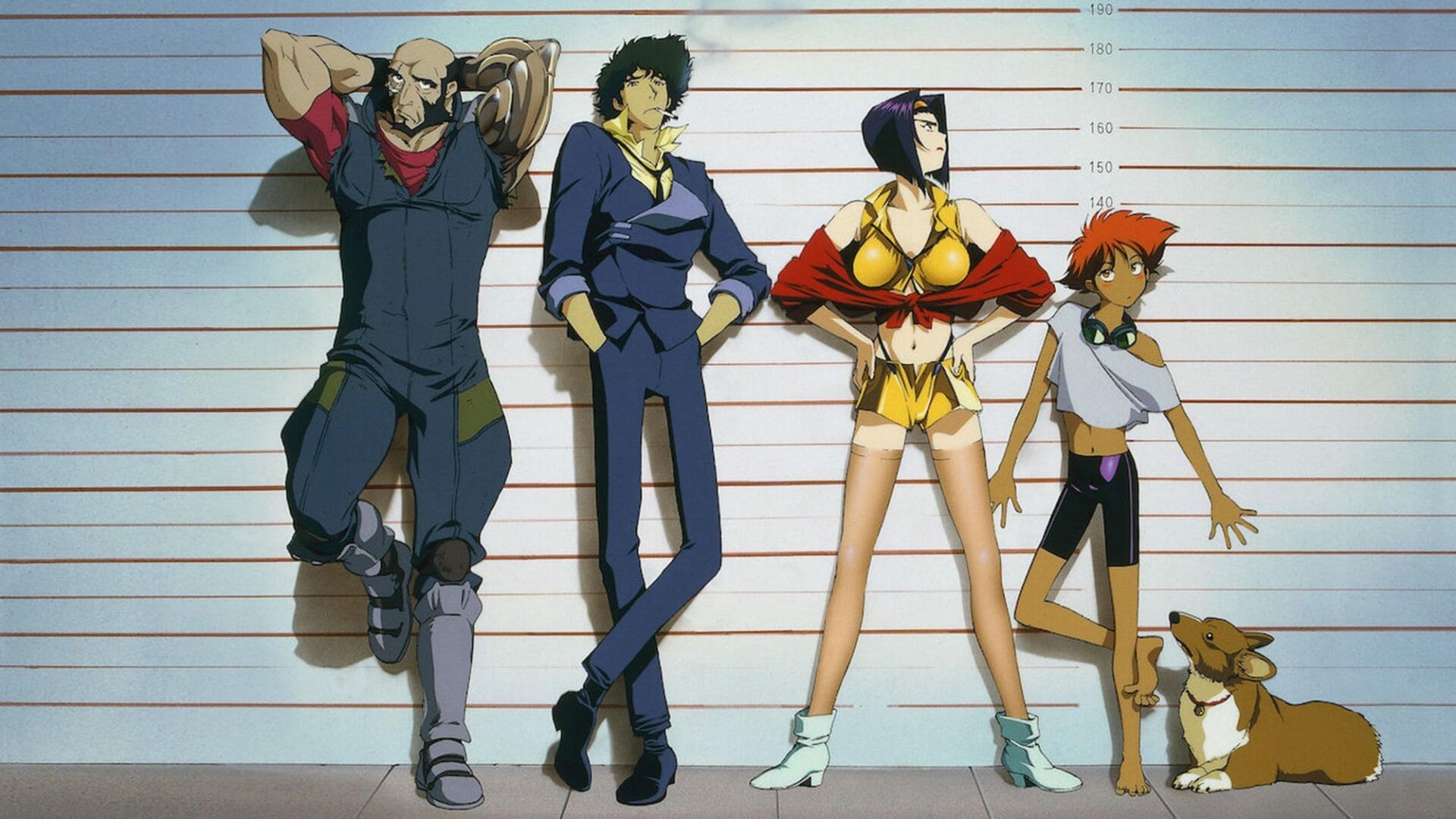 Director: Shinichirō Watanabe
Writer: Keiko Nobumoto
Cast: Yamadera, Kouichi, Hayashibara, Megumi, Tada, Aoi, Ishizuka, Unshou
IMDb: 8.9/10
Rotten Tomatoes Rating: 100%
Streaming Platform: Netflix
Cowboy Bebop is a classic example of the science fiction genre. The anime follows bounty hunters Spike and Jet on their adventures around space and catching criminals, all while the price is their head. They wish to escape their past and stay on a spaceship known as bebop.
On their journey to catch criminals, they might just make friends that will stay lifelong but also have dark pasts and secrets that they don't want anyone to know. The anime is one of the best sci-fi anime and should be watched.
4. Code Geass
Director: Gorō Taniguchi
Writer: Ichirō Ōkouchi
Cast: Fukuyama, Jun, Yukana, Koshimizu, Ami, Sakurai, Takahiro
IMDb: 8.7 /10
Streaming Platform: Hulu, Netflix, Funimation
The anime Code Geass is set in the year 2010, the Holy Empire of Britannia is trying to gain power over Japan, and they renamed it Area 11. The people were living a hard life because of this invasion. Lelouch Lamperouge was a Britannian Student, but he hated the empire. Lelouch had continuously resided in Area 11 and felt bad for the others.
One day, a terrorist attack occurs, and Lelouch meets a mysterious girl. This girl gives him the power to control another person's mind. This might remind you of the classic anime Death Note, and just like that series, he uses his ability to gain freedom but becomes the biggest villain.
3. Outlaw Star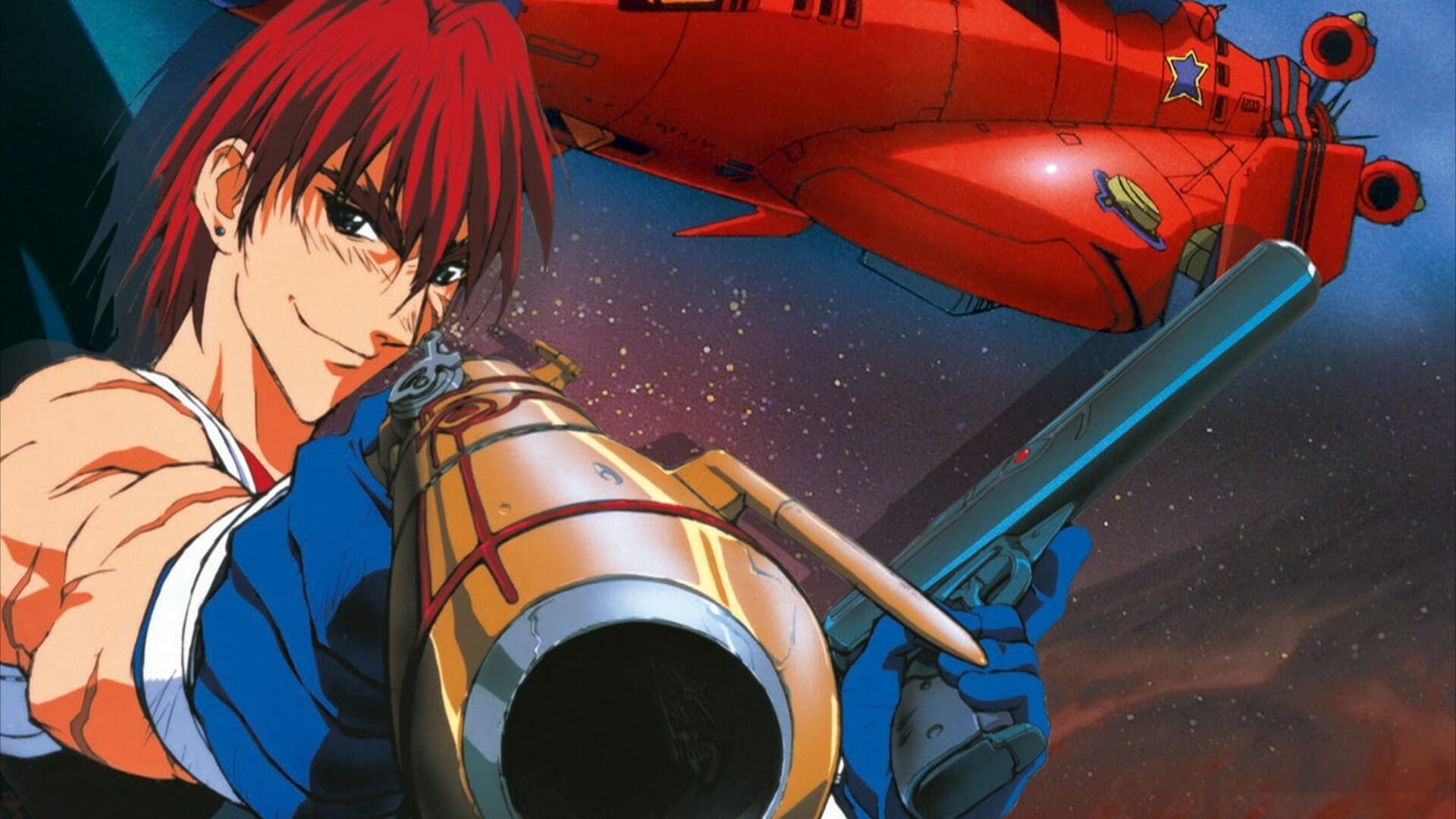 Director: Mitsuru Hongo
Writer: Katsuhiko Chiba
Cast: Shibuya, Shigeru, Miyamura, Yuko, Kawasumi, Ayako, Sayuri, Matsumoto, Rica
IMDb: 7.9/10
Streaming Platform: Hulu
Outlaw Star looks at the lives of Gene Starwind and Jim Hawking, who make a living doing odd jobs. Gene Starwind is interested in space ships and would love to develop and send them to outer space. However, he neither has the money nor the time for the same.
Hilda, a mysterious woman, offers both of them the task of finding the most powerful starship, known as outlaw star. The anime series will question what even these spaceships are, are they better unfound? what Havoc will they evoke if found? A lot of mysteries get uncovered as the series progresses.
2. Mobile Suit Gundam
Director: Yoshiyuki Tomino
Writer: Yoshiyuki Tomino
Cast: Ikeda, Shuuichi, Furuya, Toru
IMDb: 8.0/10
Streaming Platform: Funimation, Crunchyroll
Mobile Suit Gundam is set in a fictional universe, and the anime is about the time when mankind had gone on a war. Humans have moved to space and live in clusters formed by themselves, and these clusters are called sides.
One of these clusters declares war against Earth and sends humanoid robots. They use Mobile suits the humanoid robots and gain power.
On the other hand, Earth, too, created its humanoid robots and called it Gundam. a teenage boy somehow gets access to this robot and will soon be swept into the world of war and power.
1. Neon Genesis Evangelion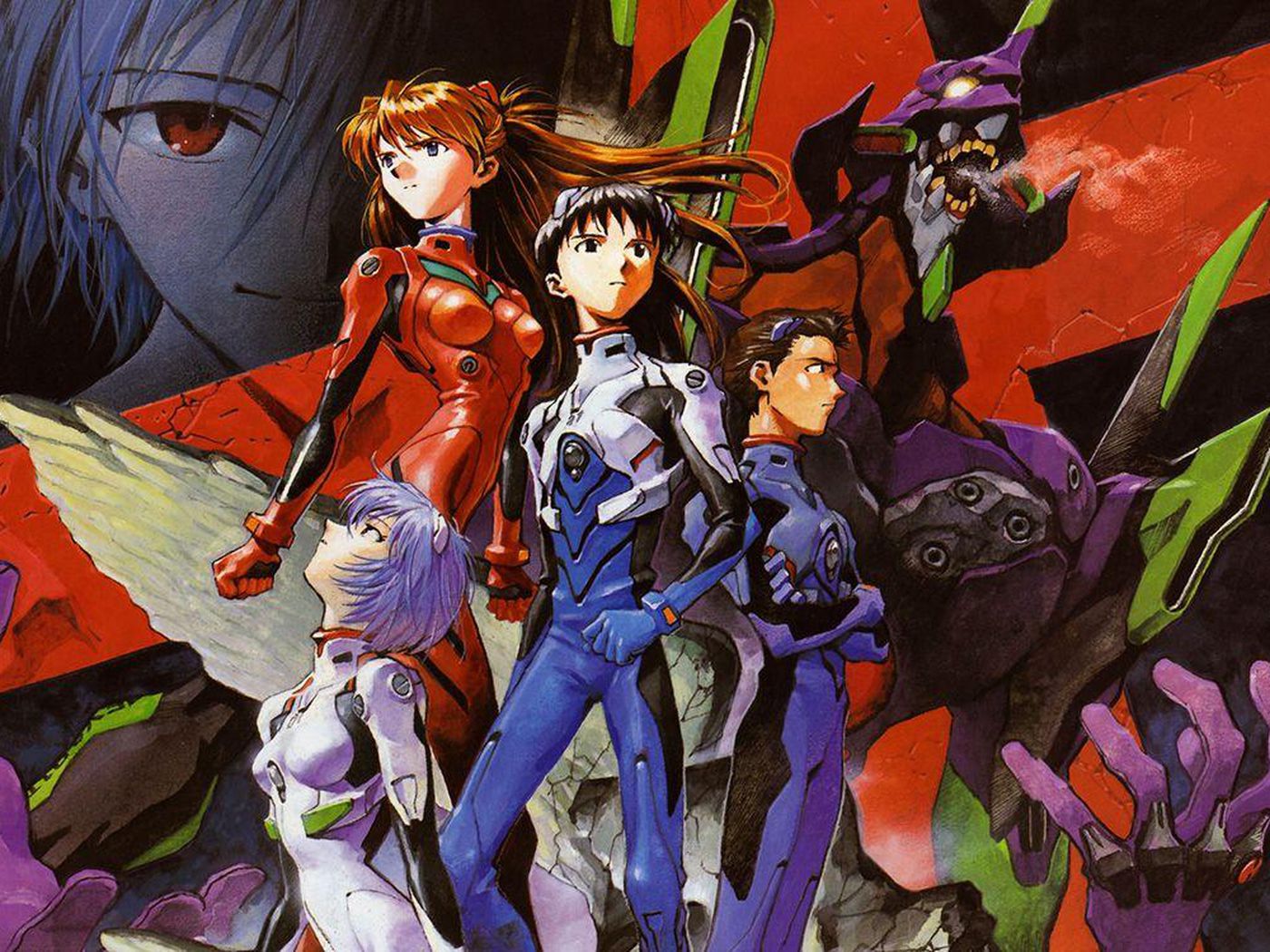 Director: Hideaki Anno, Masayuki (assistant), Kazuya Tsurumaki (assistant)
Writer: Hideaki Anno
Cast: Hayashibara, Megumi, Ogata, Megumi, Mitsuishi, Kotono, Miyamura, Yuko
IMDb: 8.5 /10
Rotten Tomatoes Rating: 100%
Streaming Platform: Netflix
The anime Neon Genesis Evangelion talks about the story of Tokyo III, which has come up as a city after the second impact that destroyed everything. The city of Tokyo III was under the control of Angels. These angels are some mysterious living forms that have taken control. But, on the other hand, Humans have only one way to defend themselves.
Evangelions are man-made machines. One could say it's similar to a robot. The three main characters of Neon Genesis Evangelion are Rei, Shinji, and Asuka. They are fourteen-year-old teenagers who are the only people who can save Japan from the coming misery.
However, these three might have the power to save the world, but they might soon end up losing each other. The most important is being alive themselves, and they might fail it. Viewers can watch Neon Genesis Evangelion know more.
If you have read the list of incredible movies to watch, why wait? Watch the one that interests you the most. Some are correctly one of the best sci-fi anime, while others might be average. Some also have a unique animation style and art style. So, sit back, relax and watch your favorite.