Let's look at the list of sitcoms on Amazon Prime. The sitcom is nothing but a situational comedy. The sitcom series depicts how the series' characters are trapped in situations leading to a hilarious environment. However, the sitcom is a contemporary lifestyle of putting forward the numerous predicaments of everyday life.
The sitcom is such a comedy series that grabs the audience's attention by continuing the characters' situation from episode to episode. Many such sitcoms have been adapted from a comic book of the same name and put forward in front of the spectators.
After a good description of the sitcom, it's time for its streaming platform, Amazon Prime Videos. OTT platforms are streaming services that have allowed people to say goodbye to their boredom.
40. Community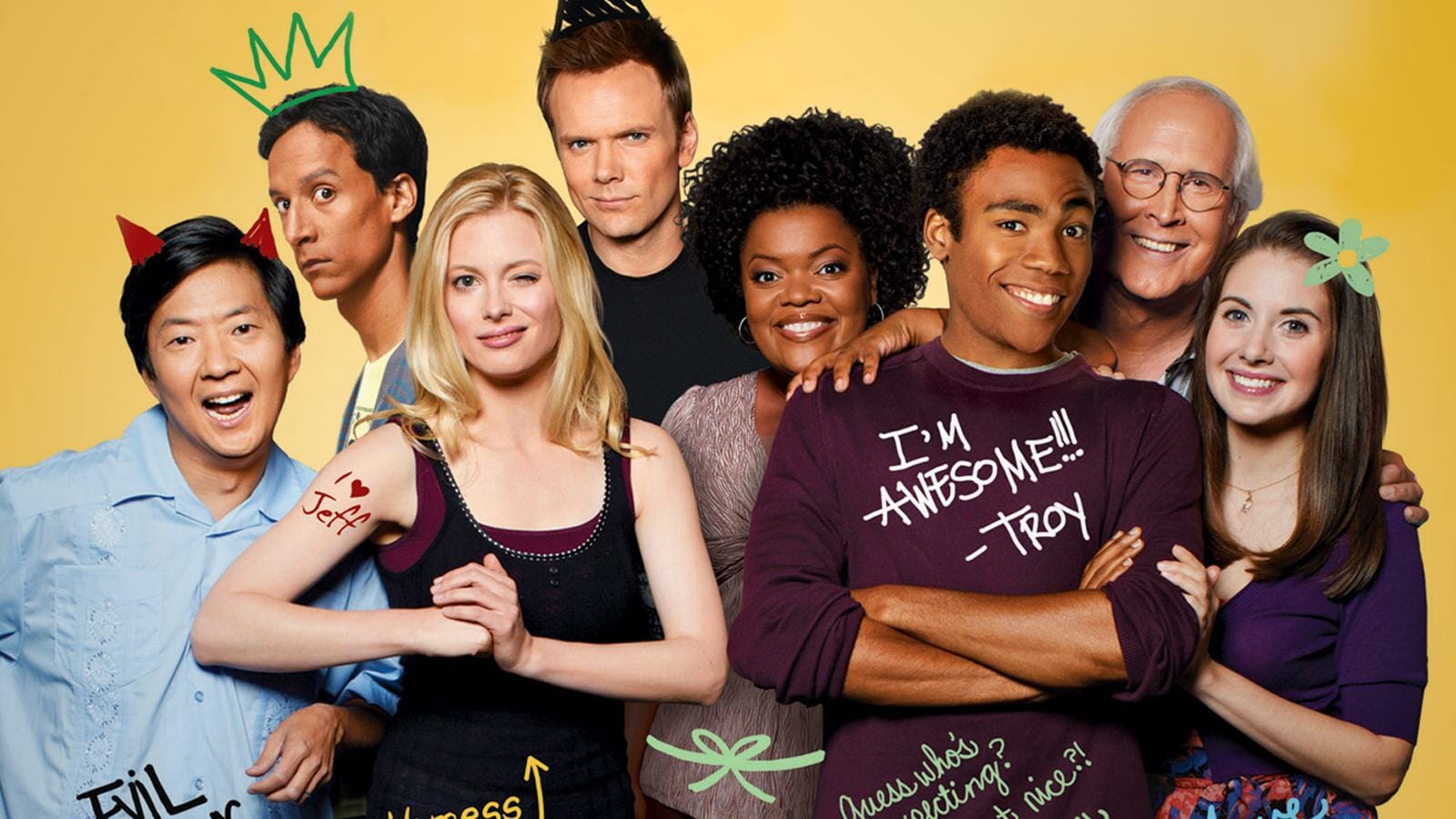 Creator: Dan Harmon, Jim Rash, Annie Mebane
Writers: Dan Harmon
Cast: Joel McHale, Gillian Jacobs, Donald Glover, Alison Brie, Danny Pudi, Chevy Chase
IMDb Ratings: 8.5/10
Rotten Tomatoes: 88 %
The story is one of the most beloved sitcoms, which is worth watching is about Jeff Winger, who has been suspended from his lawyer profession after discovering that he had faked his Bachelor's degree. However, to go again in that business, he joined Greendale Community College in Colorado to gain a genuine degree.
The story takes turns when he pretends to run a coaching class after being attracted to Britta Perry, one of his classmates.
39. The Office
Creator: Ricky Gervais and Stephen Merchant
Writers: Ricky Gervais and Stephen Merchant
Cast: Ricky Gervais, Martin Freeman, Mackenzie Crook, Lucy Davis, Stirling Gallacher, Oliver Chris, Ralph Ineson
IMDb Ratings: 8.5/10
Rotten Tomatoes: 96%
The story of this comedy series is about the everyday life of a company's manager and employees. The series depicts the environment of the Dunder Mifflin Paper Company, where Michael Scott has been appointed as the branch manager
. Along with him, salesman Jim Halpert, receptionist Pam Beesly, co-worker Dwight Schrute, and others are the people who worked under Michael. In the entries series, the creators have portrayed the workers' mischievous adventures, making a hilarious set-up in the company.
38. Fleabag
Creator: Phoebe Waller-Bridge
Writers: Phoebe Waller-Bridge
Cast: Phoebe Waller-Bridge, Sian Clifford, Olivia Colman, Bill Patterson, Brett Gelman
IMDb Ratings: 8.4/10
Rotten Tomatoes: 100 %
This British series on Amazon Prime videos with only two seasons depicts how a woman tries to live her life after having so many drawbacks. In this British comedy-drama, Fleabag is the primary character who struggles to survive after a tragedy.
However, to get rid of the trauma, she also strives to gain Love but always rejects those who try to show her sympathy. The entire series continues with the angry instead than the brave woman who tries to cope with her grief.
37. Scrubs
Creator: Bill Lawrence
Writers: Bill Lawrence, Janae Bakken, Mike Schwartz, Neil Goldman
Cast: Zach Braff, Donald Faison, Sarah Chalke, Judy Reyes, John C. McGinley, Ken Jenkins, Neil Flynn
IMDb Ratings: 8.4/10
Rotten Tomatoes: 83 %
The main character of this Amazon Prime video series, with nine seasons, is John Dorian, AKA J.D. He is a young doctor who works in the Sacred Heart Hospital. The entire drama shows the professional ups and downs in J.D.'s life. However, the theater also demonstrates how J.D.'s behavior, how he handles the hospital staff, and some unimaginable patients and situations.
36. The Tick
Creator: Ben Edlund
Writers: Ben Edlund
Cast: Peter Serafinowicz, Griffin Newman, Valorie Curry, Scott Speiser
IMDb Ratings: 7.4/10
Rotten Tomatoes: 93%
One of the most notable animated series on amazon prime video is The Tick. This series is about a superhero assigned to save the cities from evil power. However, the task has been posted by the trials at the National Super Institute in Reno, Nevada. Over here, the superheroes who pass the trails will attain the best cities to show their power to fight against crime.
35. How I Met Your Mother
Creator: Carter Bay and Craig Thomas
Writers: Carter Bay and Craig Thomas
Cast: Josh Radnor, Jason Segel, Cobie Smulders, Neil Patrick Harris, Alyson Hannigan
IMDb Ratings: 8.4/10
Rotten Tomatoes: 84%
The story of this tv series is about Ted Mosby and his life events as a single parent. Ted is a 27-year-old man living in New York City and is an architect. The drama depicts the circumstances of how he met his wife. During a conversation with his adolescent children, he narrates the journey of meeting his wife.
However, his journey adds value when he mentions his old friends Lily, Marshall, Robin, and Barney. Nonetheless, Ted's wife appeared in front of the audience in the final season, just like one of the recurring appearances. The superb cast and clever dialogue perfectly blend the story of a married couple.
34. Good Omens
Creator: Neil Gaiman
Writers: Neil Gaiman
Cast: Michael Sheen, David Tennant, Daniel Mays, Sian Brooke, Ned Dennehy, Ariyon Bakare, Nick Offerman, Anna Maxwell Martin, Nina Sosanya, Doon Mackichan
IMDb Ratings: 8.1 /10
Rotten Tomatoes: 84%
This fantasy-based comedy series on Amazon Prime video shows a unique duo of angel Aziraphale and a demon named Crowley. Both of them felt so comfortable after living on Earth that they decided they won't keep any connection with Armageddon. However, the story turns when these conditions come into consideration when they can find the missing Antichrist, an 11-year-old boy.
33. Gilmore Girls
Creator: Amy Sherman-Palladino
Writers: Amy Sherman-Palladino
Cast:
IMDb Ratings: 8.3/10
Rotten Tomatoes: 85%
This tv show on Amazon Prime video depicts the essence of first loves, flings, crushes, and college dates in the adolescence phase. The main characters of this T.V. series are the title character, a thirty-something-year-old single mother, Lorelai Gilmore, and her teen daughter Lorelai Gilmore. Gilmore Girls is about a mother-daughter relationship that shows all shades of connection, whether conflict, anger, or Love.
32. The Marvelous Mrs. Maisel
Creator: Amy Sherman-Palladino
Writers: Amy Sherman-Palladino, Noah Gardenswartz, Daniel Palladino
Cast: Rachel Brosnahan, Michael Zegen, Alex Borstein, Tony Shalhoub, Marin Hinkle
IMDb Ratings: 8.7/10
Rotten Tomatoes: 89%
The Marvelous Mrs. Maisel is one of those shows on Amazon prime video, with only four seasons. The drama is set in the background of the late 1950s and focuses on Miriam Maisel. She has a luxurious life that everyone dreams of, like a perfect husband, two kids, and a well-decorated apartment on New York's Upper West Side.
But to regain the spark in her life, she tried to showcase her hidden talent for stand-up comedy. However, she stepped forward to live life in the way which made Miriam Maisel "The Marvelous Mrs. Maisel." The drama ends when she gains a perfect steak on the "Tonight Show."
31. The Big Band Theory
Creator: Chuck Lorre and Bill Prady
Writers: Chuck Lorre, Jim Re, and Bill Prady,
Cast: Johnny Galecki, Jim Parsons, Kaley Cuoco, Simon Helberg, Kunal Nayyar, Sara Gilbert, Mayim Bialik, Melissa Rauch, Kevin Sussman, Laura Spencer
IMDb Ratings: 8.2/10
Rotten Tomatoes: 81%
This tv series on Amazon prime video is an all-time favorite show. The drama is about four friends named Leonard, Sheldon, Howard, and Raj, who are socially awkward and love to stay away from people and talk. Leonard and Sheldon are notable physicists who know how the realm is wading in the does of beautiful minds.
However, despite having so much deep thinking, the boys present an unmatchable thought about talking to people, especially women. But the table turns, and a beautiful woman named Penny appears next door.
30. 2 Broke Girls
Creator: Michael Patrick King and Whitney Cummings
Writers: Michael Patrick King and Whitney Cummings
Cast: Kat Dennings, Beth Behrs, Garrett Morris, Jonathan Kite, Matthew Moy, Jennifer Coolidge
IMDb Ratings: 6.7/10
This one of the best shows on Amazon Prime video shows the reality competition of two women. The drama depicts the tale of two waitresses, Max Black and Caroline Channing, who are in their mid-20s. Both had a harsh past, which gave them the enthusiasm to do something of their life support.
Max Black is the child of a poor working-class mother with no father, and Caroline Channing is the daughter of a rich man who lost every penny because of his habits. However, these incidents in the women's lives urged them to earn enough to leave their previous jobs and start their start-ups.
29. Catastrophe
Creator: Ben Taylor and Jim O'Hanlon
Writers: Rob Delaney and Sharon Horgan
Cast: Sharon Horgan as Sharon Morris, Rob Delaney as Rob Norris, Ashley Jensen as Fran, Mark Bonnar as Chris, Carrie Fisher as Mia Norris, Frances Tomelty as Carol Morris, Gary Lilburn as Des Morris, Jonathan Forbes as Fergal Morris
IMDb Ratings: 8.2/ 10
Rotten Tomatoes: 98%
The story of this tv show is about Rob and Sharon. Rob is an advertising executive from Boston, whereas Sharon is an Irish professor. They came close to each other unexpectedly, which was the starting point of their love story. However, their life changes when Sharon gets pregnant when they go to London for a business trip.
28. Young Sheldon
Creator: Chuck Lorre and Steven Molaro
Writers: Chuck Lorre and Steven Molaro
Cast: Iain Armitage, Zoe Perry, Lance Barber, Montana Jordan, Raegan Revord, Jim Parsons, Annie Potts, Matt Hobby, Wyatt McClure
IMDb Ratings: 7.6/10
The story of one of the best shows on Amazon Prime video series is about a nine-year-old boy named Sheldon Cooper. He is a genius kid who has been promoted to grade four by looking into his intellect. This intelligent boy is not wise in all ways as he was socially awkward. His main issue was that he endeavors to sit in the proper position of the unintellectual family puzzle in Texas.
27. Parks And Recreation
Creator: Greg Daniels and Michael Schur
Writers: Greg Daniels and Michael Schur
Cast: Amy Poehler, Rashida Jones, Paul Schneider, Aziz Ansari, Nick Offerman, Aubrey Plaza, Chris Pratt, Adam Scott, Rob Lowe, Jim O'Heir, Retta, Billy Eichner
IMDb Ratings: 8.7/10
Rotten Tomatoes: 93%
The first season of this comedy's central political drama focuses on Leslie Knope, the deputy director of the Parks and Recreation Department in the fictional town of Pawnee, Indiana, and a nurse named Ann Perkins. Ann demanded constructing a pit near her house after her boyfriend fell and broke his leg.
But the story changes because of the selfish behavior of the neighbors as the season proceeds from the third to the fourth season; the concept of the drama without changing is the primary concern.
26. Man With A Plan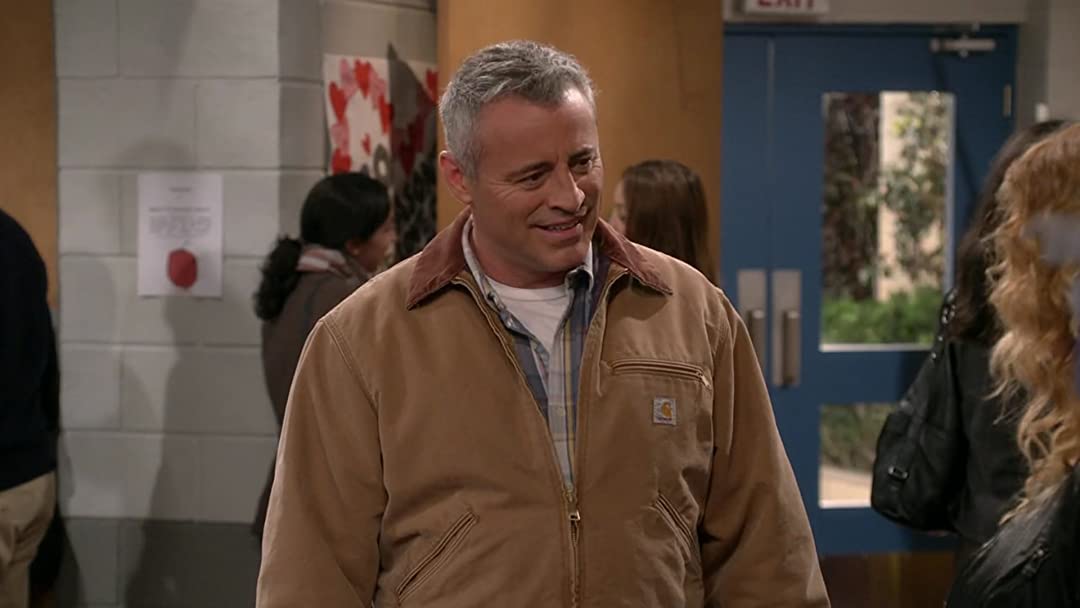 Creator: Jackie Filgo and Jeff Filgo
Writers: Jackie Filgo and Jeff Filgo
Cast: Matt LeBlanc, Liza Snyder, Jessica Chaffin, Matt Cook, Grace Kaufman, Hala Finley, Matthew McCann, Diana-Maria Riva, Kevin Nealon, Stacy Keach, Kali Rocha
IMDb Ratings: 7.1/10
Rotten Tomatoes: 21%
The drama Develops Ed by Amazon Studios shows the difficulty of a father taking care of his children. The story starts when Andi Burns, a housewife, and wife of Adam, decides to acquire a job and build up her own after staying in the house for a long time. The actual spice of this drama flares up when Adam takes responsibility for their notorious children. However, it shows the difficulty of a father while parenting his kids in the absence of his wife.
25. Modern Family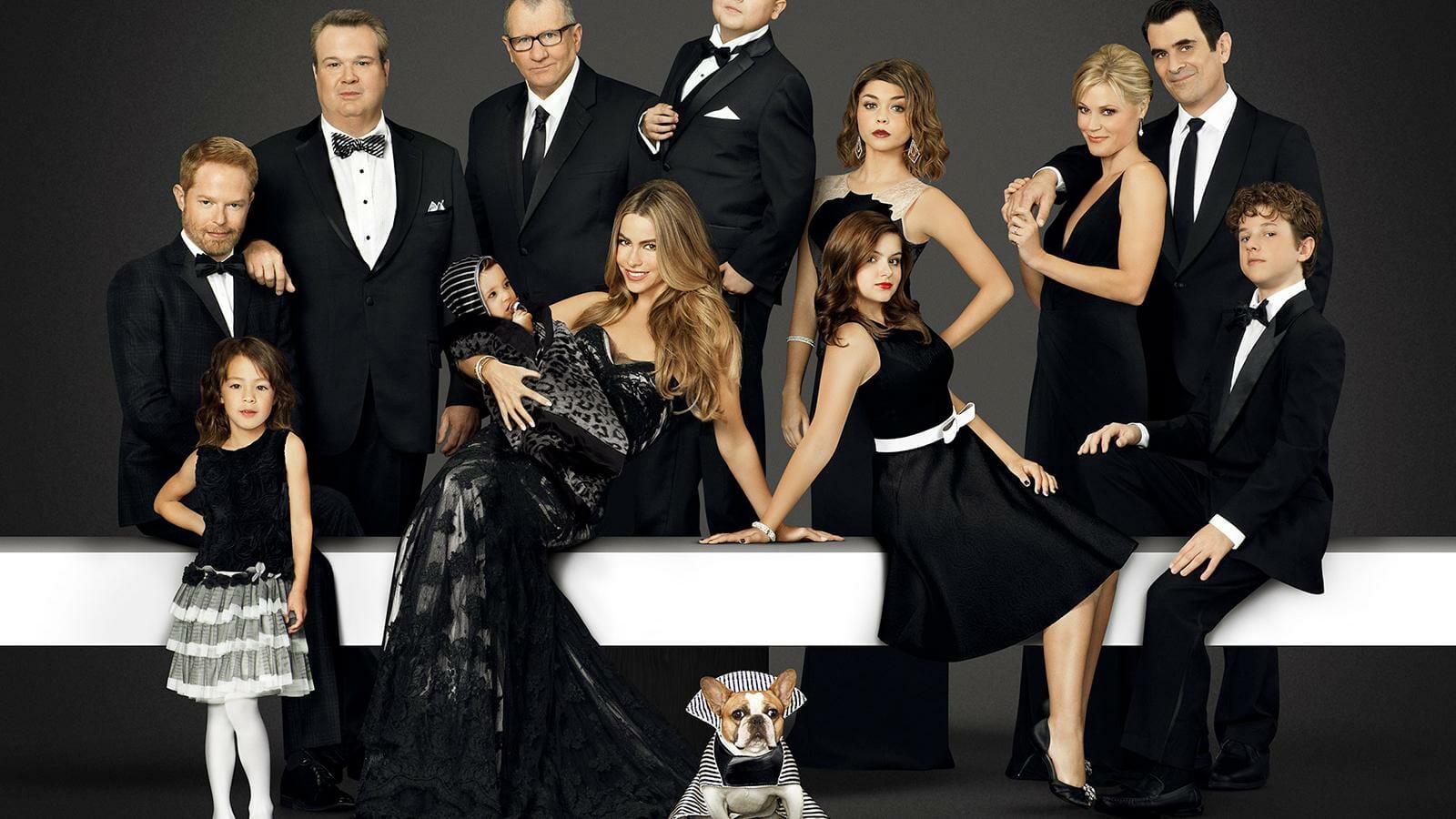 Creator: Christopher Lloyd and Steven Levitan
Writers: Christopher Lloyd and Steven Levitan
Cast: Ed O'Neill, Sofía Vergara, Julie Bowen, Ty Burrell, Jesse Tyler Ferguson, Eric Stonestreet, Sarah Hyland, Ariel Winter, Nolan Gould, Rico Rodriguez
IMDb Ratings: 8.5/10
Rotten Tomatoes: 85%
The story of Modern Family Amazon Studios produces is about three families who live in the Los Angeles area and are different from each other in every aspect. However, these three families are interconnected through Jay Pritchett and his children, daughter Claire, and son Mitchell. This correlation between these families insists that they fall into some unavoidable conditions that will lead to hilarious results.
24. With Love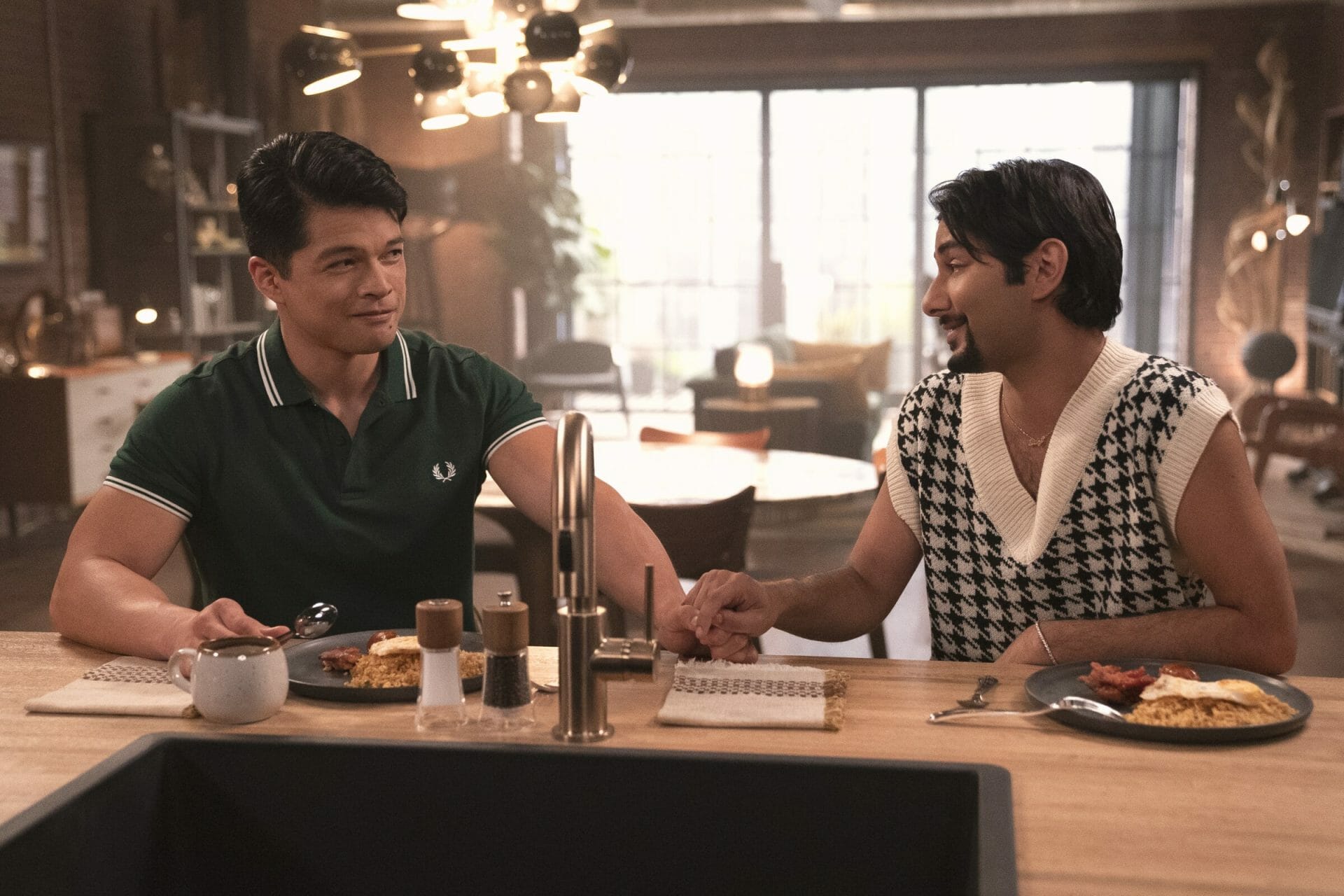 Creator: Gloria Calderón Kellett
Writers: Gloria Calderón Kellett
Cast: Emeraude Toubia, Mark Indelicato, Isis King, Vincent Rodriguez III, Rome Flynn, Desmond Chiam, Benito Martinez, Constance Marie, Todd Grinnell
IMDb Ratings: 7.5 /10
Rotten Tomatoes: 100%
The story of the first season of With Love shows the desperation of the Diaz siblings, Lily and Jorge, to find Love in their life. They set their minds to do such things during their holidays. However, the brother-sister duo came across several unrelated problems and precision in their lives, which turned out to be the peak points of their lives.
23. Brooklyn Nine-Nine
Creator: Dan Goor and Michael Schur
Writers: Dan Goor and Michael Schur
Cast: Andy Samberg, Stephanie Beatriz, Terry Crews, Melissa Fumero, Joe Lo Truglio, Chelsea Peretti, Andre Braugher, Dirk Blocker, Joel McKinnon Miller
IMDb Ratings: 8.5/10
Rotten Tomatoes: 95%
This series is an old-fashioned detective drama about a well-trained and talented commanding officer named Ray Holt. The drama starts when he and some other detectives team up to fight against crime scenes happening in Brooklyn, New York City. Detective Jake Peralta was the most notable in that team of operatives. He is a mixture of talent and an enthusiastic, carefree detective who always refers to what he wants to do.
22. Fuller House
Creator: Jeff Franklin
Writers: Jeff Franklin
Cast: Candace Cameron Bure, Jodie Sweetin, Andrea Barber, Michael Campion, Elias Harger, Soni Nicole Bringas, Juan Pablo, Di Pace, Scott Weinger, John Brotherton
IMDb Ratings: 6.9 /10
This drama's story shows some women's emotions and their willpower to handle everything. D.J. Tanner is the main protagonist of this drama; she is a widow and a mother of three sons who has shifted to her childhood home to regain herself.
Her, D.J.'s sister Stephanie accompanied her and her friend Kimmy Gibbler. Kimmy is a single mother of an adolescent girl. The entire series shows the women's experiences, including happiness, romance, and so on.
21. Mr. Bean
Creator: Rowan Atkinson and Richard Curtis
Writers: Ben Elton, Richard Curtis, Robin Driscoll, Rowan Atkinson
Cast: Rowan Atkinson, Matilda Ziegler
IMDb Ratings: 8.6/10
Rotten Tomatoes: 100%
This famous sitcom series aired on prime video demonstrates the happy yet turmoil lifestyle of a free-living man named Mr. Bean. The drama puts forward the everyday tasks of this childish man, which later ends up troubling him. The viewers are very familiar with the animated series of Mr. Bean, which shows his activities.
20. Two And A Half Men
Creator: Chuck Lorre and Lee Aronsohn
Writers: Ashton Kutcher, Chuck Lorre, Lee Aronsohn, Susan Beavers, Jim Patterson
Cast: Charlie Sheen, Jon Cryer, Angus T. Jones, Marin Hinkle, Melanie Lynskey, Holland Taylor, Conchata Ferrell, Jennifer Taylor, April Bowlby, Ashton Kutcher
IMDb Ratings: 7.1 /10
Rotten Tomatoes: 65 %
The comedy series, which Amazon Studios produce, is about the Harper Family. Charlie Harper is a writer who tries to have an indulgent life. He used to share all his moments with his brother Alan and his 10-year-old son, Jake.
But the story changed when Charlie lost his life and left his brother and son along with his house. In. Between all these, Alan met a young millionaire yet a lonely man named Walden Schmidt. Alan couldn't afford Charlie's house, so he sold it to Walden, who allowed them to stay with him.
19. Modern Love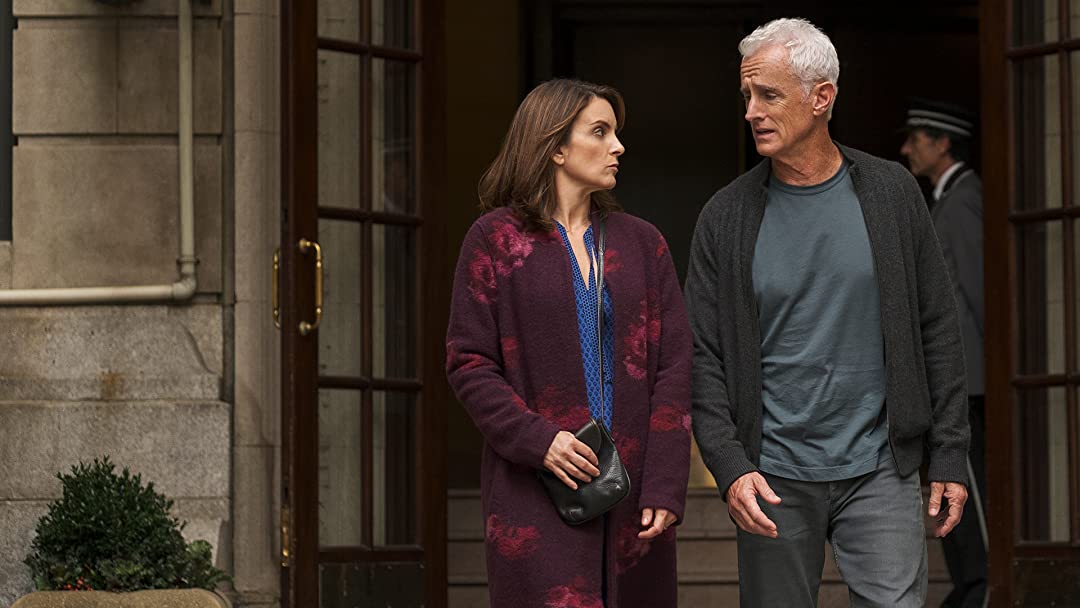 Director: John Carney
Writers: Deborah Copaken, Sharon Horgan, Ann Leary
Cast: Cristin Milioti, Laurentiu Possa, Brandon Victor Dixon, Daniel Reece, Charles Warburton, Catherine Keener, Dev Patel, Caitlin McGee, Erik Jensen, Minnie Driver, Tom Burke
IMDb Ratings: 8/10
Rotten Tomatoes: 68%
The series, under the Amazon studios, is based on the weekly New York Times column of the same name. The series depicts Love's different textures and essence in New York City. Although also shows Love for sexual and romantic needs along with self-love.
18. Seinfeld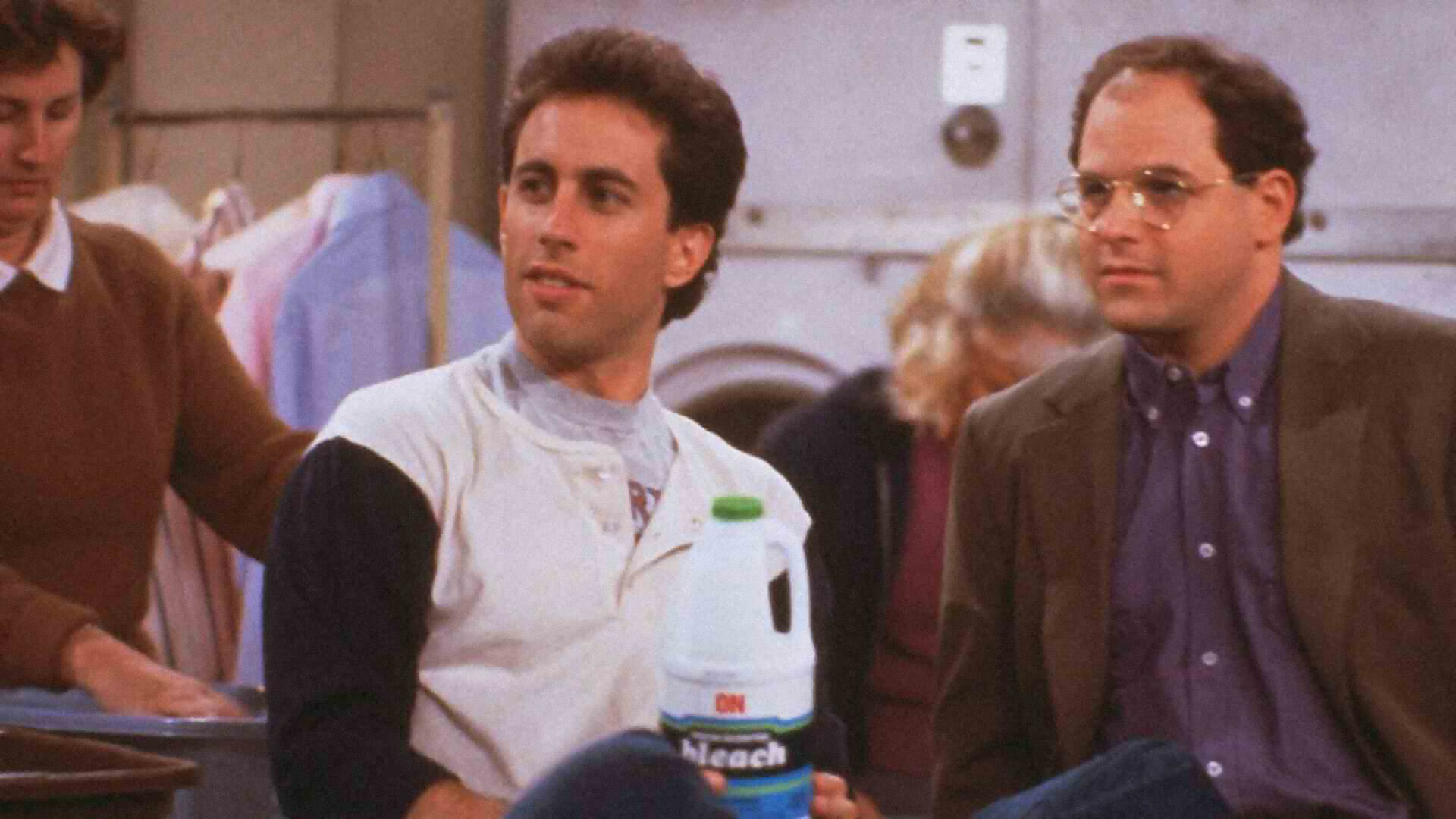 Director: Art Wolff, Tom Cherones, Andy Ackerman
Writers: Jerry Seinfeld, Larry David, Elaine Pope
Cast: Jerry Seinfeld, Julia Louis-Dreyfus, Michael Richards, Jason Alexander
IMDb Ratings: 8.9 /10
Rotten Tomatoes: 89%
The drama is about a stand-up comedian Jerry Seinfeld who illustrates all sorts of problems that everyone faces daily. This offbeat series depicts different situations and their outcomes with Jerry and his friends George, Elaine, and Kramer. These catastrophes lead to several social activities and end up with funny environments.
17. Workin' Moms
Director: Catherine Reitman, Paul Fox, Aleysa Young
Writers: Catherine Reitman, Rebecca Kohler, Karen Moore, Diane Flacks, Ingrid Haas
Cast: Catherine Reitman, Jessalyn Wanlim, Dani Kind, Juno Rinaldi, Enuka Okuma, Sara McVie
IMDb Ratings: 7.8/10
Rotten Tomatoes: 79%
The series which Amazon Studios produce is Workin' Moms. It shows the struggle and efforts of mothers to live happy and satisfying lives. The main protagonists of this drama are Kate, a P.R. executive, and Anne, a psychiatrist.
Along with them, timid I.T. tech Jenny and unthinkingly optimistic real estate agent Frankie are also on the list. All these four women meet each other in a judgmental mommies' group. However, they brought up their relationship out of the judgemental group, became friends, and discussed their daily lifestyles.
16. The Comeback
Creator: Lisa Kudrow and Robert Michael Morris
Writers: Isa Kudrow and Robert Michael Morris
Cast: Lisa Kudrow, Malin Akerman, Robert Bagnell, Lance Barber, Robert Michael Morris, Laura Silverman, Damian Young
IMDb Ratings: 8.1/10
Rotten Tomatoes: 93%
The story of this drama is about how a lost sitcom actress tries to get back into the spotlight after several hurdles. Lisa Kudrow played the character of that actress named Valerie Cherish. To pursue a new career, Valerie tries to return to her acting skills through a new sitcom series.
However, as everyone knows, life is not a cup of tea; during this second inning of her career, Valerie faced a lot of struggles, which later turned out to be the fruit of success.
15. Cougar Town
Creator: Bill Lawrence and Kevin Biegel
Writers: Bill Lawrence and Kevin Biegel
Cast: Courteney Cox, Christa Miller, Busy Philipps, Dan Byrd, Josh Hopkins, Ian Gomez, Brian Van Holt, Bob Clendenin
IMDb Ratings: 7.1/10
Rotten Tomatoes: 89%
The story of this Amazon Studios series is about a recently divorced Mother named Jules Kiki Cobb, who Courteney Cox played. After several discomfort and disagreements, Jules helped herself to pull back from a husband-wife relationship.
However, after the divorce, she faced the reality of how people appreciate the beauty and youthfulness of women. Along with that, the unkind nature of the parallel universe humanity was also a point. But she got to know herself when she left the phase of youth and stepped into the older age group.
14. Schitt's Creek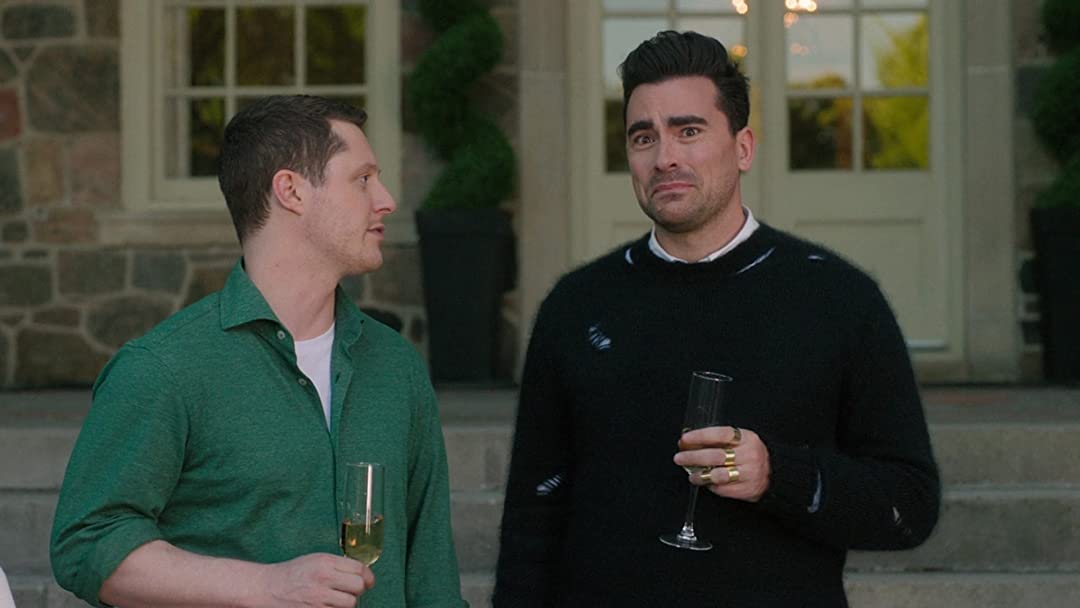 Creator: Dan Levy and Eugene Levy,
Writers: Dan Levy, Eugene Levy, Michael Short, David West Read, Kevin White, Amanda Walsh
Cast: Eugene Levy, Catherine O'Hara, Dan Levy, Annie Murphy, Jennifer Robertson, Tim Rozon, Emily Hampshire, Chris Elliott
IMDb Ratings: 8.6 /10
Rotten Tomatoes: 93 %
The story of this drama is about Johnny Rose and his family. In the initial premise, the series depicts the wealthy and prosperous lifestyle of Johnny Rose and his family.
However, their life changes when they get bankrupt. This incident changed their lives, and nothing was left with them in the name of an asset. But in the end, they had to go to the one and only Schitt's Creek, which they had bought without any willingness.
13. 30 Rock
Creator: Tina Fey
Writers: Tina Fey, Donald Glover, Hannibal Buress, Robert Carlock, Tracey Wigfield
Cast: Tina Fey, Tracy Morgan, Jane Krakowski, Jack McBrayer, Scott Adsit, Judah Friedlander, Alec Baldwin, Katrina Bowden, Keith Powell, Lonny Ross
IMDb Ratings: 8.3/10
Rotten Tomatoes: 78%
The story of this Amazon Studios series is about Liz Lemon. She is the head writer of a comedy show who had to deal with several works to make her show successful.
However, her irritating boss, the show's stars, and the executive producer turned out to be the most effective hurdle of her life. The series depicts Liz's activities to manage all the personalities attached to her comedy show.
12. Mom
Creator: Chuck Lorre, Eddie Gorodetsky, and Gemma Baker
Writers: Chuck Lorre, Eddie Gorodetsky, and Gemma Baker
Cast: Anna Faris, Allison Janney, Sadie Calvano, Nate Corddry, Matt Jones
IMDb Ratings: 7.4/10
Christy Plunkett, a newly single mother, is the main protagonist of this American sitcom series. She attempts to live a drug- and alcohol-free life, forcing her to shift to Napa, California. Over there, she joined a waitress job where she had to attend alcohol meetings. This job led to several problems, so her mother, Bonnie Plunkett, stepped into her life to help her.
11. Growing Pains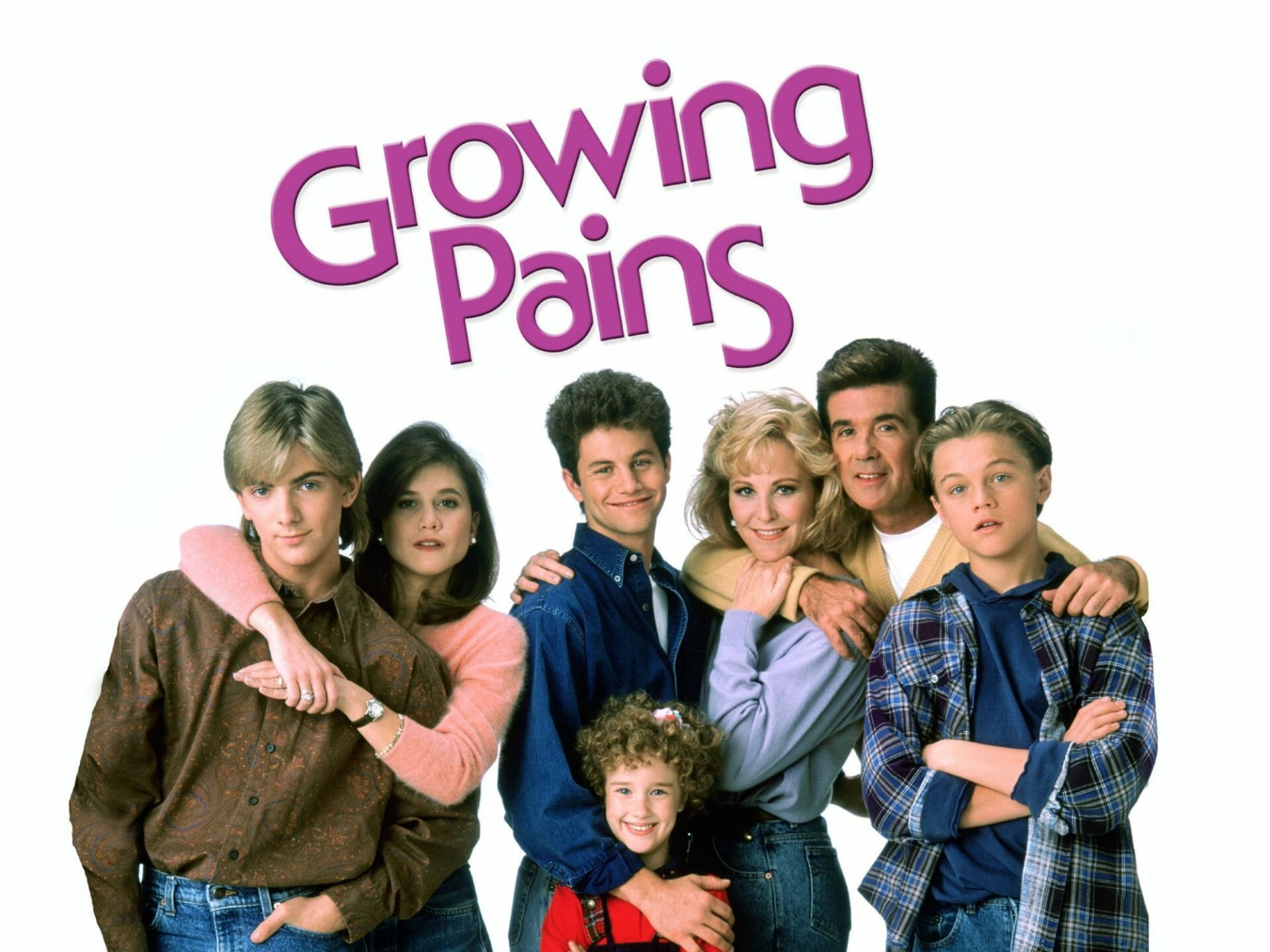 Creator: Neal Marlens
Writers: Neal Marlens, Dan Guntzelman, David Kendall
Cast: Alan Thicke, Joanna Kerns, Kirk Cameron, Tracey Gold, Jeremy Miller, Ashley Johnson, Leonardo DiCaprio
IMDb Ratings: 6.6/10
This sitcom series is based on a background of the 1980s. The drama begins when Dr. Jason Seaver, a psychiatrist, moves to Long Island, N.Y., so that her wife can again start her career.
This decision led to events in their lives that were oriented by their children, Mike, brainiac Carol, and Ben. However, the series shows how a father tackles all sorts of problems for their children by bringing laughter and humor.
10. The Good Place
Creator: Michael Schur
Writers: Michael Schur, Joe Mande, Megan Amram, Demi Adejuyigbe, Josh Siegal
Cast: Kristen Bell, William Jackson Harper, Jameela Jamil, D'Arcy Carden, Manny Jacinto, Ted Danson
IMDb Ratings: 8.2/10
Rotten Tomatoes: 97%
The story of this comedy-drama is about Eleanor Shellstrop, who Kristen Bell played. She was a saleswoman on a path to living a lifeless and deadly life. A spark in her quiet life blew up when she mistakenly got identified in a case. This mistake is a blessing for her, providing her with a heaven-like lifestyle. However, until the end, she tries her best to hide her past to continue such a life.
9. Workaholics
Creator: Blake Anderson, Adam DeVine, Anders Holm, Kyle Newacheck, Connor Pritchard, Dominic Russo
Writers: Blake Anderson, Adam DeVine, Anders Holm, Kyle Newacheck, Connor Pritchard, Dominic Russo
Cast: Blake Anderson, Adam DeVine, Anders Holm, Jillian Bell, Maribeth Monroe, Erik Griffin
IMDb Ratings: 8.2 /10
Rotten Tomatoes: 86%
The story of this drama is about Blake, Adam, and Anders, who got to know each other from college and became best friends. The series shows how the three madmen change their relationship from friends to the family when they start living together in a house in Rancho Cucamonga, California; however, as the show proceeds, it shows how these three face several problems with their boss and co-workers.
8. Great News
Creator: Tracey Wigfield
Writers: Tracey Wigfield
Cast: Briga Heelan, Andrea Martin, Adam Campbell, Nicole Richie, Horatio Sanz, John Michael Higgins
IMDb Ratings: 7/10
Rotten Tomatoes: 84%
This American sitcom drama is about a mother-daughter relationship set in New Jersey. In this series, the mother arrived at her daughter's workplace as a new intern, unknown to her daughter. However, this leads to several challenges and ups and down in a mother-daughter relationship.
7. Red Oaks
Creator: Gregory Jacobs and Joe Gangemi
Writers: Gregory Jacobs, Joseph Gangemi, Laura Steinel, Max Werner
Cast: Craig Roberts, Jennifer Grey, Richard Kind, Ennis Esmer, Gage Golightly, Oliver Cooper, Josh Meyers, Alexandra Socha, Paul Reiser, Gina Gershon
IMDb Ratings: 7.3/10
Rotten Tomatoes: 93%
This comedy-drama has a background in 1985, in which David is the main protagonist who came to the Red Oaks Country Club in New Jersey for a summer job. However, everyone around him advised him to plan a good lifestyle, whereas his father insisted that he take care of his studies to acquire good grades and join the CPA program.
But the program Da vid was unsure about this program. On the other hand, his boss gave him the idea of investing in the stock market. Well, after absorbing ideas from others, David decided to do what he wanted.
6. Master of None
Creator: Aziz Ansari and Alan Yang
Writers: Aziz Ansari, Lena Waithe, Alan Yang, Aniz Ansari
Cast: Aziz Ansari, Eric Wareheim, Noël Wells, Lena Waithe, Kelvin Yu, Alessandra Mastronardi, Naomi Ackie
IMDb Ratings: 8.3/10
Rotten Tomatoes: 93%
This comedy-drama revolves around Dev Shah, a New York-based struggling actor. He had several hurdles in his life, not only professionally but also personally. The entire drama enlightens his goal and aspects of being successful in life. However, the series shows Dev's struggle to be young and fresh in the city.
5. The Duchess
Director: Toby MacDonald
Writers: Katherine Ryan
Cast: Katherine Ryan, Rory Keenan, Katy Byrne, Steen Raskopoulos, Michelle de Swarte, Sophie Fletcher, Doon Mackichan
IMDb Ratings: 6.7 /10
Rotten Tomatoes: 65%
The story of this comedy-drama is about a single mother named Katherine Ryan and her perspective on life. She is a person who loves to explore her Love and life at the same time. In the drama, Katherine's wish is whether she should have a child with her ex-husband instead.
The first season of this series shows a woman's situation from a mother's perspective. However, the audiences were waiting for the second season, but the makers sadly canceled it.
4. The Cosby Show
Creator: William H. Cosby Jr., Ed. Weinberger, Michael J. Leeson
Writers: Bill Cosby, Matt Williams, Ed. Weinberger
Cast: Bill Cosby, Phylicia Rashad, Sabrina, Le Beauf, Geoffrey Owens, Lisa Bonet, Joseph C. Phillips, Malcolm-Jamal Warner, Tempestt Bledsoe, Keshia Knight Pulliam
IMDb Ratings: 7.4/10
The upper-class African-American Huxtable family members are the main characters of this drama. Cliff, who is an obstetrician, is the head of the family. He shares his all-day 's events with his lawyer wife named, Claire. However, their daughters Sondra, Denise, Vanessa, Rudy, and son Theo complete their family. The series shows all kinds of drama and some unavoidable situations which arise between them.
3. Roseanne
Creator: Matt Williams, Marcy Carsey, Tom Werner, and Roseanne Barr
Writers: Tom Werner, Matt Williams
Cast: Roseanne Barr, John Goodman, Laurie Metcalf, Sara Gilbert, Michael Fishman, Lecy Goranson, Natalie West, Sarah Chalke, Emma Kenney
IMDb Ratings: 7.1/10
Rotten Tomatoes: 76%
This drama depicts the problems which every middle-class family face. However, along with problems, the essential and the urge to be happy all have been portrayed in this series. Roseanne, her husband, Dan, and their children, D.J., Darlene, and Becky, are the central characters of this show with whom the core family laughter and bond are attached.
2. Transparent
Creator: Joey Soloway
Writers: Joey Soloway, Our Lady J, Faith Soloway
Cast: Jeffrey Tambor, Gaby Hoffmann, Jay Duplass, Amy Landecker, Judith Light, Kathryn Hahn
IMDb Ratings: 7.8/10
Rotten Tomatoes: 91%
The drama story is about Mort, who is urged to reveal one of his secrets to his three adult children. To unfold all the truth, he expected his children for dinner, which led to several conversations and arguments. The secret came in front of everyone when he saw his daughter in an intimate situation with an unwanted person. However, this dysfunctional family situation brings out certain secrets never meant to be exposed.
1. The I.T. Crowd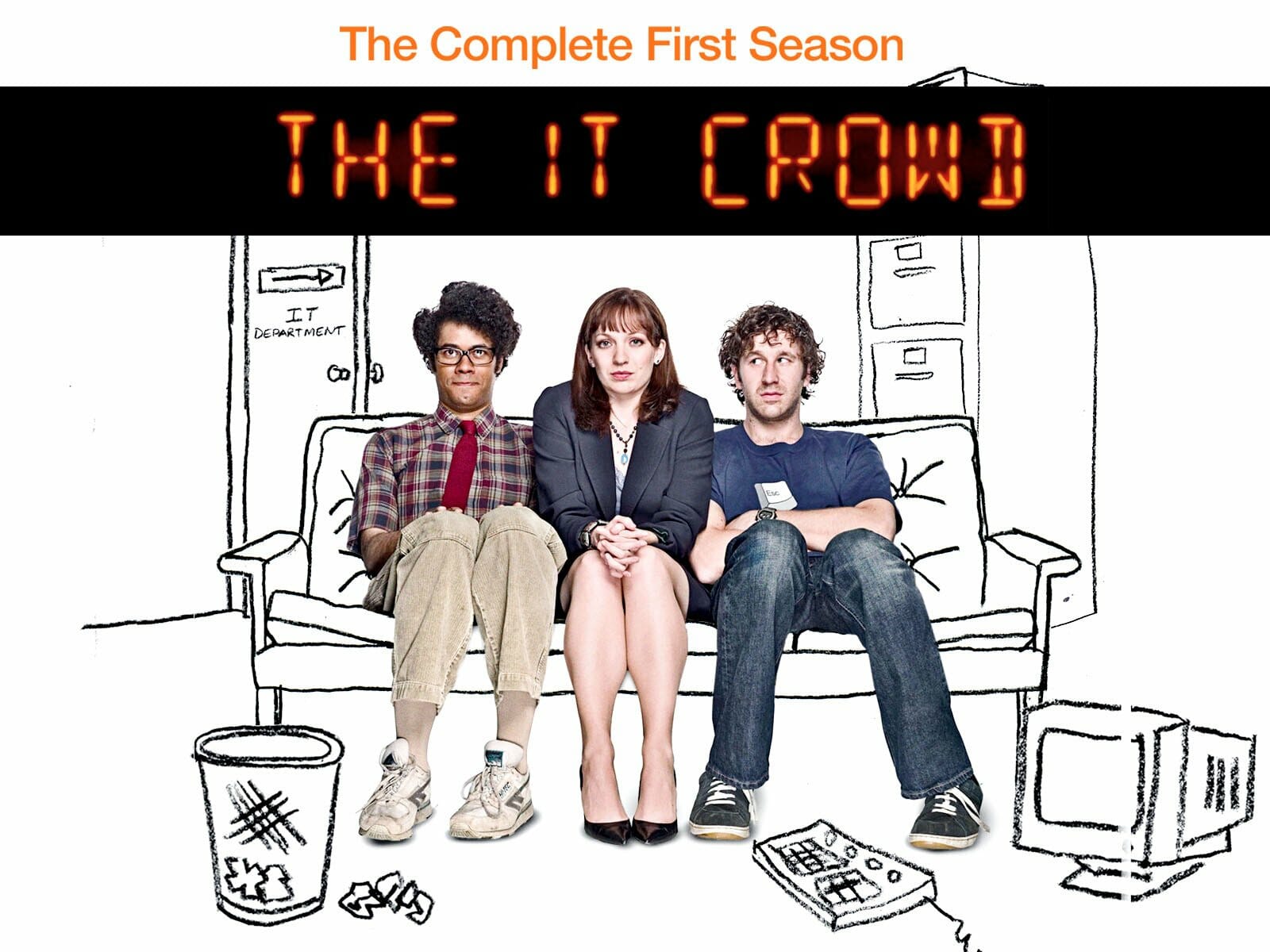 Creator: Graham Linehan
Writers: Graham Linehan
Cast: Chris O'Dowd, Richard Ayoade, Katherine Parkinson, Matt Berry
IMDb Ratings: 8.6/10
Rotten Tomatoes: 85%
The British comedy series with only four seasons is The I.T. Crowd. The entire concept of the drama is set in a fictional office background of London business giant Reynholm Industries. However, the series proceeds with three colleagues named Roy Trenneman, Maurice Moss, and Jen Barber.
They all get to know each other in the dingy, unkempt I.T. Department. The hilarious scenes succeeded in the drama when the company hired a supervisor with zero ideas about technology.
The series mentioned above is more than enough to make anyone laugh. They can be considered as the daily dose of laughter. Hopefully, the viewers will get enough ideas about which sitcoms they can watch on Amazon Prime to chuckle.
Read More: The 30 Best Sitcoms on Netflix To Watch Right Now