Sport is not athletics it is emotion. Sports depicts the hardship, hard work of every athlete to make a prominent name in the world. However, sports movies are nothing but a sweet gesture for the people who have an interest in sports. OTT platforms like Netflix have provided a perfect outlet where the viewers can have a look at any sports drama. Here is the list of some best sports movies on Netflix.
15. Million Dollar Baby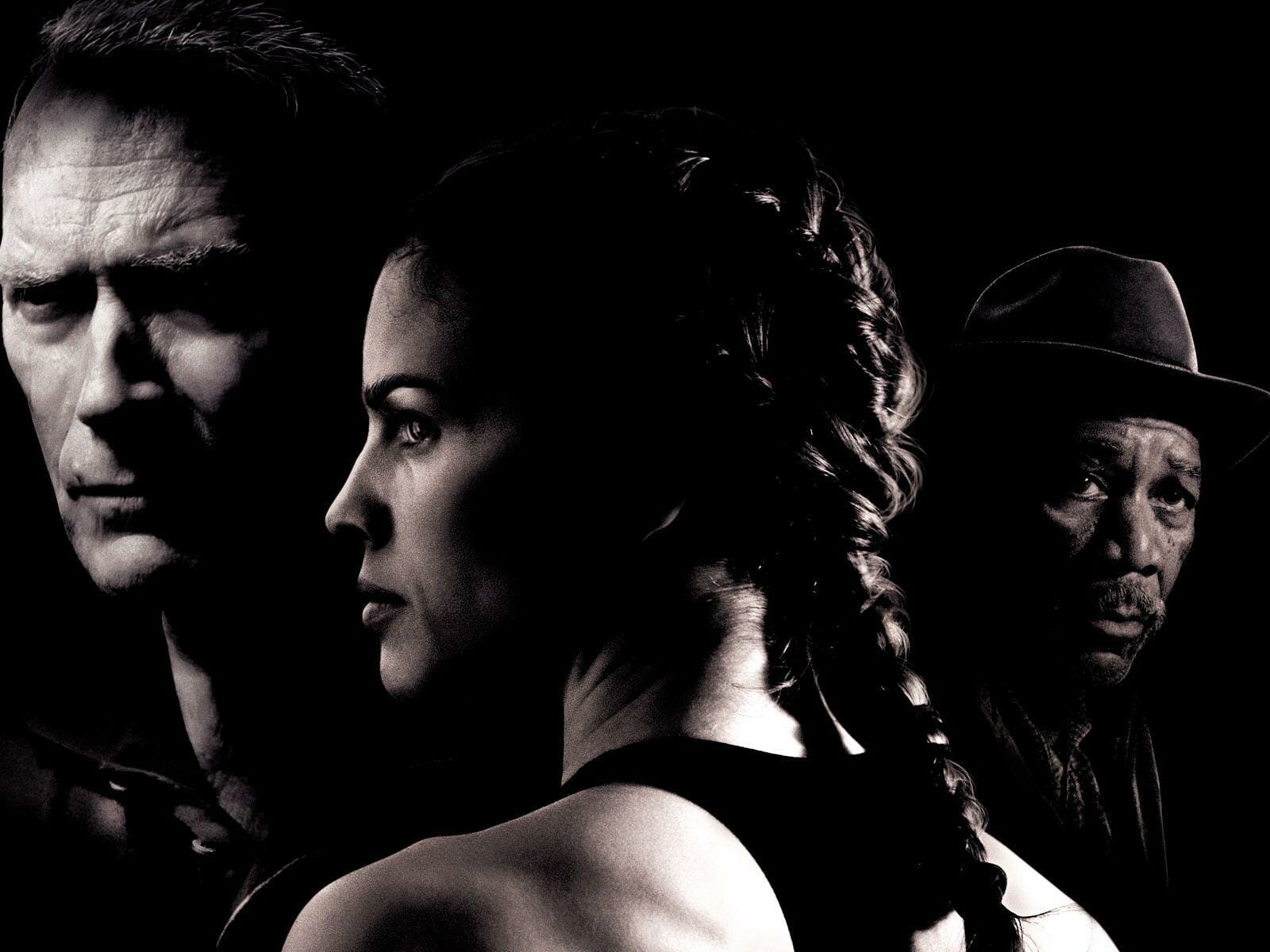 Director: Clint Eastwood
Writers: Paul Haggis
Cast: Clint Eastwood as Frankie Dunn, Hilary Swank as Mary Margaret, Morgan Freeman as Eddie Dupris, Mike Colter as Willie Little, Lucia Rijker as Billie Osterman, Brían F. O'Byrne as Father Horvak
IMDb Ratings: 8.1/10
Rotten Tomatoes: 90 %
Million Dollar Baby can be considered as one of the best sports movies on Netflix. The first half of the movie shows the hardship of Frankie Dunn who was an ex-boxer. As the time passed Frankie started providing his boxing skills to others and turned to a boxing trainer in Los Angeles. In the entire career of Frankie, he has only one regret of not defeating his old friend and associate Eddie Dupris. However, Frankie's life changed when Maggie Fitzgerald stepped into Frankie's counter to gain his boxing skills. Maggie's hard work and enthusiasm made a strong bond between her coach and her which led to her success.
14. Coach Carter
Director: Thomas Carter
Writers : Mark Schwahn and John Gatins
Cast: Samuel L. Jackson as Coach Ken Carter, Rob Brown as Kenyon Stone, Robert Richard as Damien Carter, Rick Gonzalez as Timo Cruz, Nana Gbewonyo as Junior Battle, Antwon Tanner as Jaron Willis, Texas Battle as Maddux
IMDb Ratings : 7.3/10
Rotten Tomatoes: 64%
Coach Carter is one of the good sports movies which is set in the background of 1999. The story starts when Ken Carter was summoned by his old high school in Richmond, California, to guide the school basketball team and make them strong for the upcoming tournaments. During the making process of a strong team, the grades and the academic condition of the players start decorating. After such a condition Coach Carter decided to teach the players perfect lessons and lock them in a gym and ended the championship season which led to a lot of disparagement. However, this criticism did not affect Carter's decision.
13. High Flying Bird
Director : Steven Soderbergh
Writers: Tarell Alvin McCraney
Cast: André Holland as sports agent Ray Burke, Zazie Beetz as Sam, Melvin Gregg as Erick Scott, Sonja Sohn as Myra, Zachary Quinto as David Starr, Kyle MacLachlan as David Seton, Bill Duke as Spencer
IMDb Ratings : 6.2/10
Rotten Tomatoes: 91%
High Flying Bird is a good sports movie. The story of this movie depicts how a basketball player was trapped in a Pro basketball lockout. All these controversies arose because of a sports agent who spoils his client in such a proposition. Wherein later on a pan was also established to save the young basketball player's career as well as his image in from of the world.
12. The Battered Bastards of Baseball
Director: Chapman Way and Maclain Way
Writers: Bing Russell, Kurt Russell, Todd Field, and Johnny Carson
Cast: Bing Russell, Lou Russell, Kurt Russell, Ken Wheeler, Todd Field, Carren Woods, Nick Bertram, Robert Richardson, Frank Peters, Robert Nelson, Jim Swanson
IMDb Ratings: 8/10
Rotten Tomatoes: 100%
The story of this sports movie is the best documentary feature. The film is set in the background of 1973. The Battered Bastards of Baseball is about how a renowned actor launched a baseball team that gained success overnight. As everyone knows the owner of that famous baseball team was Bing Russell who was a sports lover and the father of Kurt Russell. He independently systematized the entire team and the players which were accepted by the people whole heartily.
11. Hoosiers
Director: David Anspaugh
Writers: Angelo Pizzo
Cast: Gene Hackman as Norman Dale, Barbara Hershey as Myra Fleener, Dennis Hopper as Shooter Flatch, Sheb Wooley as Cletus Summers, Maris Valainis as Jimmy Chitwood, David Neidorf as Everett Flatch
IMDb Ratings : 7.5/10
Rotten Tomatoes: 91%
The story of the movie is about Norman Dale who didn't gain any sort of recognition in his life from his coaching skills. However, later he got a chance to prove himself when he was appointed as the director of a High School Basketball program. The film takes a turn when a teacher of that High School force the star player of the team to quit it and concentrate on his studies. Nonetheless, this activity led to great trouble for Dale and in the end, he had to struggle a lot to make the team strong to win the league and become the Indianapolis star.
10. Rush
Director: Ron Howard
Writers: Peter Morgan
Cast: Chris Hemsworth as James Hunt, Daniel Brühl as Niki Lauda, Olivia Wilde as Suzy Miller, Alexandra Maria Lara as Marlene Lauda, Pierfrancesco Favino as Clay Regazzoni, David Calder as Louis Stanley, Natalie Dormer as Nurse Gemma
IMDb Ratings: 8.1/10
Rotten Tomatoes: 89%
The story of the movie has a background of the mid-1970s. James Hunt and Niki Lauda are the main protagonists of this film. Both of them got to know each other in Formula 1 racing which ushered them to become each other's rivals during the face-off. During a racing tournament, both of them used to risk their lives to gain the title. However, the real reason was that both of them had an urge to defeat each other at any point in life. These activities pushed them to vacate their physical and mental peace and stamina to think the wisely in-depth look and risk their lives at every lap.
9. North Dallas Forty
Director: Ted Kotcheff
Writers: Peter Gent, Ted Kotcheff, and Frank Yablans
Cast: Nick Nolte as Phil Elliott, Mac Davis as Seth Maxwell, G.D. Spradlin as B.A. Strother, Dayle Haddon as Charlotte Caulder, Bo Svenson as Joe Bob Priddy, John Matuszak as O.W. Shaddock, Marshall Colt as Art Hartman
IMDb Ratings: 7/10
Rotten Tomatoes: 84%
This movie can be considered as one of the best sports movies on Netflix as its story never fails to win the heart of viewers. The story of this film can be considered a true story as it has been adapted from a semi-autobiography novel of Peter Gent. However, the entire concept of the film is based on an American professional football player who did not come forward to join the team named Family. The main reason for this sort of decision was the ill behavior of the coaches.
Read More: The Best Documentaries on Netflix That You Can't Miss
8. 42
Director : Brian Helgeland
Writers : Brian Helgeland
Cast: Chadwick Boseman as Jackie Robinson, Harrison Ford as Branch Rickey, André Holland as Wendell Smith, Christopher Meloni as Leo Durocher, John C. McGinley as Red Barber, Lucas Black as Pee Wee Reese
IMDb Ratings : 7.5/10
Rotten Tomatoes: 81%
The movie has a background set up of 1946. Branch Rickey and Jackie Robinson are the main characters of this film who showed the real colors of major League baseball. They opened the doors for all races people to participate in the teams and showed how racism has become the primary devil and was stopping the real talent of the players to get their deserved position. This kind of activity of Robinson has made him devil in everyone's eyes but the way he has handled that criticism was commendable.
7. Moneyball
Director: Bennett Miller
Writers: Steven Zaillian and Aaron Sorkin
Cast: Brad Pitt as Billy Beane, Jonah Hill as Peter Brand, Philip Seymour Hoffman as Art Howe, Robin Wright as Sharon Beane, Chris Pratt as Scott Hatteberg, Stephen Bishop as David Justice, Reed Diamond as Mark Shapiro
IMDb Ratings : 7.6/10
Rotten Tomatoes: 94%
The tale of this film is about how a league graduate challenges the radiation and old-school ethics of a baseball manager. Billy Beane and Peter Brand are the protagonists of this movie. Billy was the general manager of the Oakland A's, who was claimed to have all wrong conventional wisdom which lead to a loss in the team and forced him to club the team with some richer clubs. This leads Billy to join with Ivy League graduate Peter Brand. This emergence of two ethics headed several challenges and bitterness.
6. Invictus
Director: Clint Eastwood
Writers: Anthony Peckham
Cast: Morgan Freeman as Nelson Mandela, Matt Damon as Francois Pienaar, Tony Kgoroge as Jason Tshabalala, Adjoa Andoh as Brenda Mazibuko, Julian Lewis Jones as Etienne Feyder, Patrick Mofokeng as Linga Moonsamy
IMDb Ratings : 7.3/10
Rotten Tomatoes: 76%
The National hero of South Africa Nelson Mandela is the main character of this sports movie. After gaining the power to change South Africa as the president for the goodness of the people. He tried to unite the people of his con try together after they were divided in the war against racism. He wanted to end the conflict between the black and white skin in his country. Mandela's wish came true when he saw his people supporting people the rugby team in the Rugby World Cup which was held in 1995.
5. Michael Jordan to the Max
Director: Don Kempf and James D. Stern
Writers: Jonathan Hock
Cast: Michael Jordan, Bill Murray, Bob Costas, Laurence Fishburne, Phil Jackson, Dean Smith, Doug Collins
IMDb Ratings: 7.4/10
Rotten Tomatoes: 67%
This film is one of the best sports movies on Netflix. It is a documentary drama which is based on the famous basketball player Michael Jordan. He is one of the best and most potential athletes of his time. Jordan can be considered as an athlete who has all the power players in him when he wore the NBA uniform. He is nothing less than a superstar as he has headed Chicago Bulls to a record six NBA title rings. The entire story of the film depicts the real-life struggle and the dedication of Jordan to reach such a top portion of the sports world.
4. Home Team
Director : Charles Kinnane and Daniel Kinnane
Writers: Chris Titone and Keith Blum
Cast: Kevin James as Sean Payton, Taylor Lautner as Troy Lambert, Rob Schneider as Jamie, Jackie Sandler as Beth, Tait Blum as Connor Payton, Gary Valentine as Mitch Bizone
IMDb Ratings: 6/10
Rotten Tomatoes: 20 %
The tale of this movie is about how Sean Payton gets in back to shape after he saw the sports sparkles in his son. After providing his heart and soul to NFL Sean Payton has been suspended from the head coach position. This incident became the biggest backdrop in his life which headed him to go back to his hometown. Payton find out his age-old emotions towards his sport when he started providing coaching to his son to make him appropriate for the Warner football group.
3. Miracle
Director: Gavin O'Connor
Writers: Eric Guggenheim and Mike Rich
Cast: Kurt Russell, Patricia Clarkson, Noah Emmerich
IMDb Ratings: 7.5/10
Rotten Tomatoes: 81 %
The film is based in the turbulent era of the 1980 U.S. The film starts when a famous college coach Herb Brooks was hired to train the men's Olympic hockey team. He has a unique style and the idea of playing which brings a different dimension to the team. The team and the coach unite all their enthusiasm to face their rivals and to provide all the answers to those who have bullied them in every step. Their hard work and dedication helped them to gain gold metal which acts as a different answer to every humiliating question.
2. First Match
Director: Olivia Newman
Writers: Olivia Newman
Cast : Elvire Emmanuelle, Yahya Abdul-Mateen II, Colman Domingo, Jharrel Jerome, Jared Kemp
IMDb Ratings: 6.4/10
Rotten Tomatoes: 85 %
This sports drama movie shows how a girl tries to bring back her father. The entire concept of the film is based on a teenage girl who belongs to Brooklyn's Brownsville neighborhood. To gain the love and her father she joined a wrestling team which was consisted of all boys. This journey of hers was very tough as her only goal was to perfect proficiency and her father. This decision of her led to several criticism and humiliation.
1. The Fighter
Director: David O. Russell
Writers: Paul Tamasy, Eric Johnson, and Scott Silver
Cast: Mark Wahlberg, Christian Bale, Amy Adams, Melissa Leo
IMDb Ratings: 7.8/10
Rotten Tomatoes: 91 %
The drama is based on Micky Ward who tried to bring back the lost boxing career of his brother Dicky. To proceed with the family legacy Micky tried to be in the boxing community and took proper training from his half-brother Dicky. However, Micky became the bridge between Dicky and his family to rebound the lost relationship between them and the world.
The above-mentioned movies give a proper description of how the best picture of sports should be. Some of the dramas are based on true stories. However, some also put forward the background of racism and another perspective of life. Hopefully, the films will never disappoint the viewers if they wish to watch them on Netflix.
Read More: The Best Movies on Netflix Right Now