Best Spy movies are a sneak peek of these times. Somewhere or the other we all are very much affected by the stories of James Bond and other CIA agents or maybe some other war stories.
This is why this article is there, to make you go back and live that time once again and if you have not lived it yet then we would tell you that there are no good times to watch a spy movie.
Spy movies have had many stories which include terrorists like Osama bin laden, secret agents, and soviet double agents too. So definitely 2023 should be the year that should have numerous spy movies.
40. No Way Out (1987)
Release date: 

14 August 1987 (USA)

Director: 

Roger Donaldson

Music director: 

Maurice Jarre

Screenplay: 

Robert Garland
The voice-over in the thriller's trailer, which centers on a US Naval officer looking into a murder, is pure eighties overkill.
However, the story still ranks as one of the best spy movies ever made, with Gene Hackman giving a spot-on performance as the Secretary of Defense attempting to place the blame for his promiscuous wife's murder on a rumored Soviet sleeper agent by the name of Yuri while giving Costner, the other man in the affair, the assignment to look into it.
39. The Ipcress File (1965)
Release date: 

18 March 1965 (UK)

Director: 

Sidney J. Furie

Story by: 

Len Deighton

Sequel: 

Funeral in Berlin

Screenplay: 

James Doran, W. H. Canaway

Music director: 

John Barry
"[Harry Palmer] had the same attitude I do about rules and regulations: screw it, I'll do it my way and do it right. a dissident In an interview with Esquire, the legendary Sir Michael Caine made this statement, and we have to admit that he's right.
Palmer views his work for the MOD more as a form of retribution for his criminal activities while serving in the British Army than as a career move.
38. Top Secret! (1984)
Release date: 

8 June 1984 (USA)

Directors: 

David Zucker, Jim Abrahams, Jerry Zucker

Producers: 

Jon Davison, Hunt Lowry
An underrated Zucker-Abrahams-Zucker film that revolutionizes the spy genre in the same way that Airplane! revolutionized the airport disaster film. In other words, send it up with wild abandon.
When American rock star Nick Rivers (a superbly blank Val Kilmer) is sent to East Germany during World War II to perform at a festival, he ends up becoming involved in an underground resistance movement. Both a musical and an Elvis parody are included.
37. Citizenfour (2014)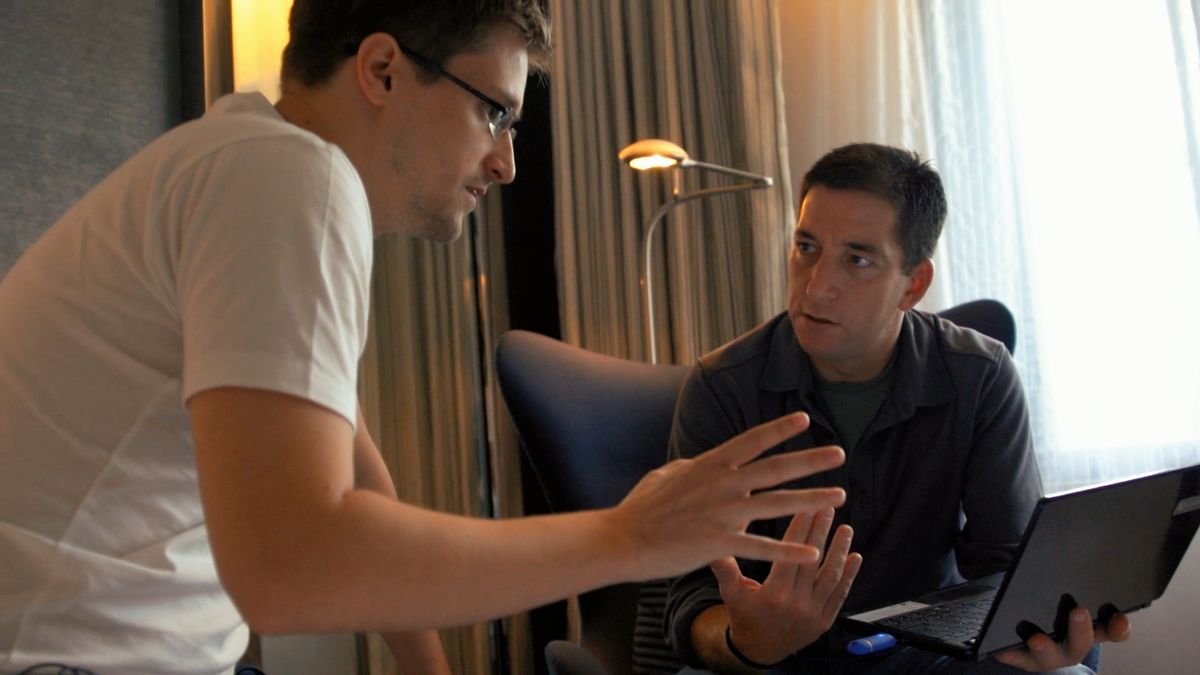 Initial release: 

10 October 2014

Directed by: 

Laura Poitras
An entirely contemporary spy film. As director and confidante, filmmaker Laura Poitras conducts an eight-day interview with whistleblower Edward Snowdon in a hotel room in Hong Kong. This work earned her the 2014 Pulitzer Prize for Public Service.
36. The General (1926)
Release date: 

5 February 1927 (USA)

Directors: 

Buster Keaton, Clyde Bruckman

Screenplay: 

Buster Keaton, Clyde Bruckman, Charles Henry Smith, William Pittenger, Al Boasberg, Paul Gerard Smith

Music director: 

Robert Israel, Timothy Brock, Carl Davis, Joe Hisaishi, Alloy Orchestra, William P. Perry
Yes, the train-related one. You've seen the scene where Buster Keaton uses another railroad sleeper to smash a railway sleeper out of the way, but if you watch the entire movie, you'll realize it's a proto-spy movie.
The most talented comic actor to ever live happens to be playing the spy. Keaton's train driver Johnnie is rejected after desperately trying to enlist in the Confederates during the American Civil War to impress his beloved. Yeah, not a great decision.
35. The Lady Vanishes (1938)
Release date: 

August 1938 (UK)

Director: 

Alfred Hitchcock

Screenplay: 

Alma Reville, Sidney Gilliat, Frank Launder
The spy thriller was a recurring theme in Alfred Hitchcock's final run of British-produced movies up to 1940. Few movies in any genre can top North by Northwest, and The 39 Steps, Secret Agent, and Sabotage are all to varying degrees great, especially the magnificent The 39 Steps (more on which is below), but none of them are as breezily charming and psychologically twisting as The Lady Vanishes.
34. Mata Hari (1931)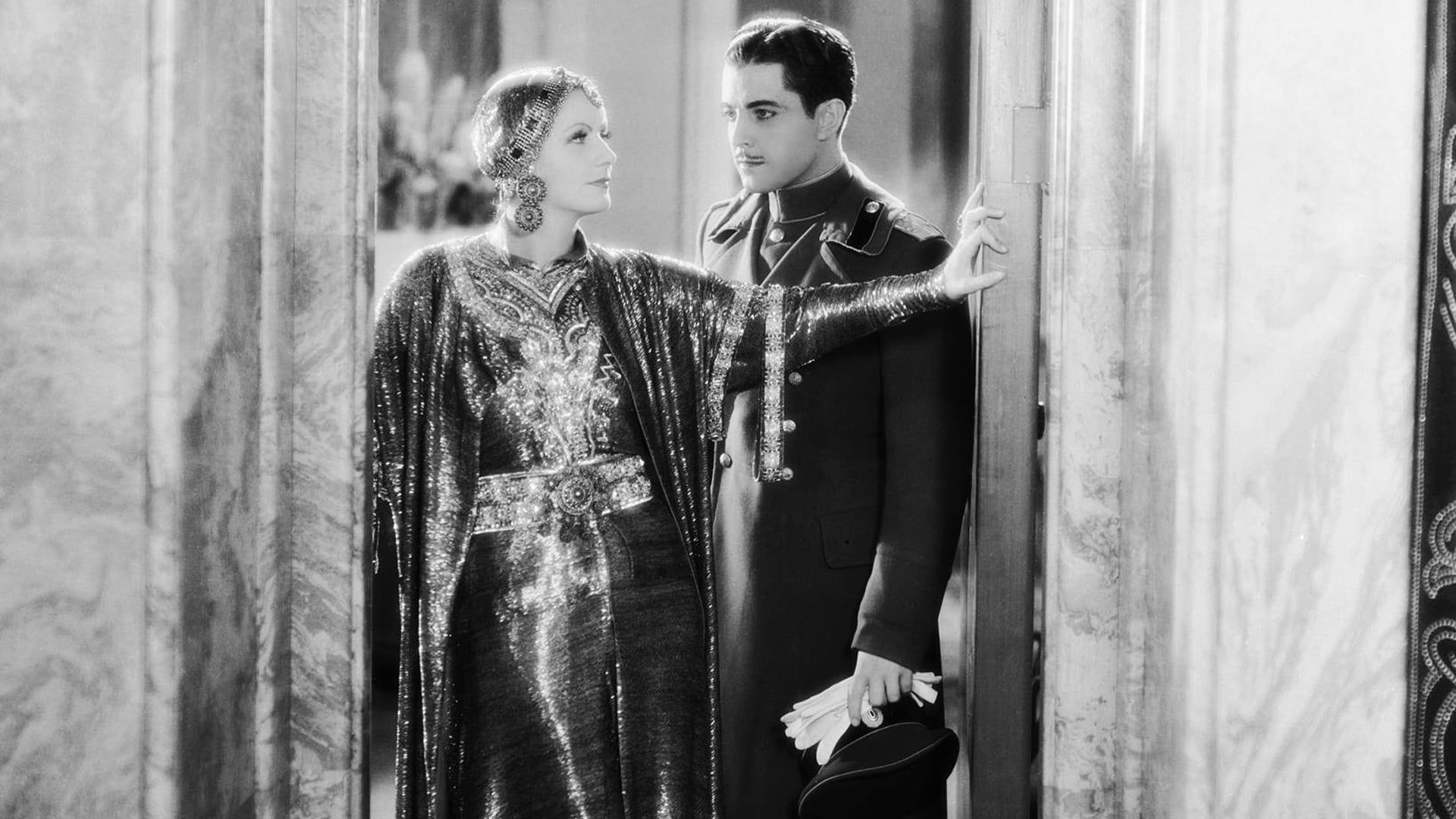 Release date: 

26 December 1931 (USA)
Director: 

George Fitzmaurice

Screenplay: 

Benjamin Glazer, Leo Birinski, Doris Anderson, Gilbert Emery
A biopic about Mata Hari, a Dutch dancer, courtesan, and alleged spy who was executed by France during World War One, would only have one flaw: it would never be able to accurately portray Hari's reality in order to create drama. However, Greta Garbo's portrayal does give it a decent shot.
It completely buys into the notion that Hari was a spy (though she denied it and may have served as both a convenient French scapegoat and a valuable German asset) who used her glitzy cunning to steal secrets for Germany.
33. Cloak and Dagger (1946)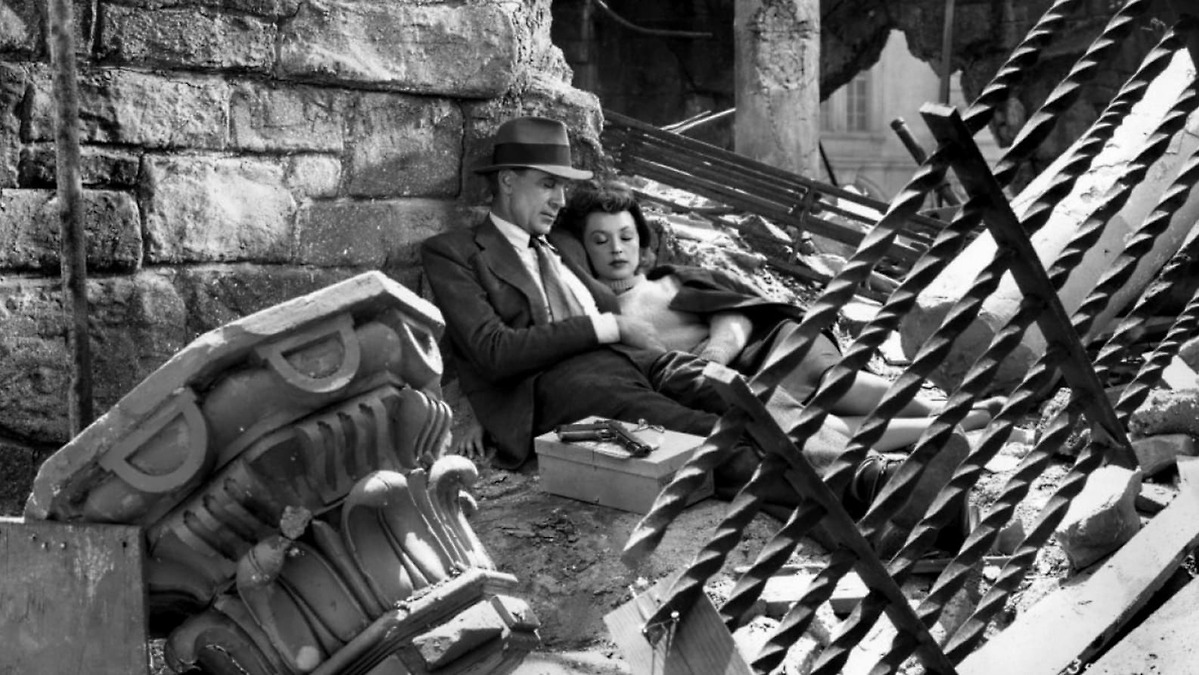 32. Sneakers (1992)
Release date: 

9 September 1992 (USA)

Director: 

Phil Alden Robinson

Music director: 

James Horner

Screenplay: 

Phil Alden Robinson, Lawrence Lasker, Walter Parkes
Regrettably, this star-studded techno-thriller stars Robert Redford, Ben Kingsley, Sidney Poitier, River Phoenix, and Dan Aykroyd but has nothing to do with sneaker wearers.
Redford is a former radical socialist hacker who donated money to deserving causes. He has since assembled a top team of white hat hackers who assess the security of businesses.
31. Charlie Wilson's War (2007)
Release date: 

10 December 2007 (USA)

Director: 

Mike Nichols
Charlie Wilson, the resident party boy in Congress, decides in 1980 that he should probably do some good while he is in office and begins snooping around in Afghanistan and secretly funding guerrillas fighting the Soviet Union.
30. Spione – 1928
Director: Fritz Lang
Music Director: Werner R. Heymann
Cast: Willy Fritsch, George John, Fritz Rasp
IMDb: 7.5/10
Rotten Tomatoes: 95%
Distributed By: UFA Gmbh
Spione is just going to turn 100 years old in just a couple of years. This would be a big feat for this spy movie. It is a British film. This series has got a stellar cast definitely because during those times, there was no such good technology to make such kinds of brilliant films but still, the actors somehow made this movie, and this definitely could not have been missed on our list of spy movies.
This film focuses on the Soviet Union and is made by a Soviet double agent. This movie is an example of how old movies could still be one of the movies to be watched even after hundreds of years. Soviet and the west rivalry is very old, and this movie would show you the condition of their rivalry that was 100 years before the current scenario.
This is going to shake your heads off as it is such an old movie. You should not expect as good acting as Daniel Craig but still, the movie would remain in your memory for years.
29. The Bourne Ultimatum (2007)
IMDb score: 8.0/10
Release date: 

3 August 2007 (USA)

Director: 

Paul Greengrass

Sequel: 

The Bourne Legacy
The third film in the series, The Bourne Ultimatum, is once again helmed by Paul Greengrass. The storylines from the first two movies are brought to a fiery conclusion in this film. The audience is thrust into the center of the action by Greengrass' kinetic and immersive direction. Additionally, he amps up the level of the explosions and daredevilry.
28. The Conversation (1974)
IMDb score: 7.8/10

Release date: 

20 March 2020 (USA)

Director: 

Francis Ford Coppola
The Conversation is a psychological suspense film that Francis Ford Coppola directed. The film, which stars Gene Hackman as surveillance specialist Harry Caul, examines the psychological toll of Caul's line of work as he grows more concerned that his most recent assignment might result in the death of his target.
The movie is a masterclass in suspense, with Coppola's direction infusing each scene with an air of dread.
27. The Bourne Supremacy (2004)
Release date: 

23 July 2004 (USA)

Director: 

Paul Greengrass

Story by: 

Robert Ludlum

IMDb score: 7.7/10
The second book in the series based on Robert Ludlum's novels is titled The Bourne Supremacy. While evading the CIA, it follows the titular Jason Bourne (Matt Damon), who is searching for the truth about his past.
In what could have been schlock, director Paul Greengrass approaches the material seriously and creates one of the decade's most thoughtful action movies.
26. Sicario (2015)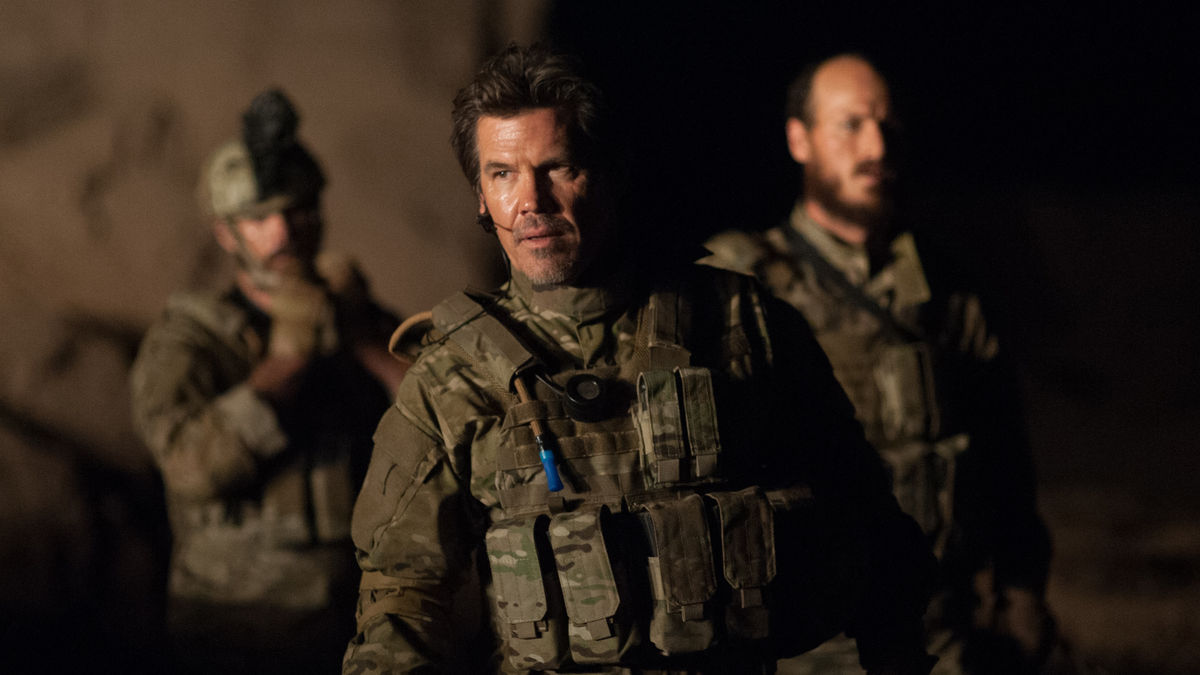 IMDb score: 7.6/10

Release date: 

2 October 2015 (USA)

Director: 

Denis Villeneuve
In the crime drama Sicario, the violent realities of the drug trade along the US-Mexico border are explored. The film is directed by Denis Villeneuve and centers on FBI agent Kate Macer (Emily Blunt), who is persuaded to join a task force run by CIA agent Matt Graver (Josh Brolin), as well as the enigmatic Alejandro (Benicio Del Toro).
25. Austin Powers International Man of Mystery
Director: Jay Roach
Music by: George S. Clinton
Cast: Mike Myers, Seth Green
Rotten Tomatoes: 73%
IMDb: 7/10
Platform: Amazon Prime Video
Austin Powers is going to be last on this list not because of its ratings but because of the script that this movie has got. It was one of the most thrilling movie scripts to be released in the year 2015. Jay Roach was one of the most unlucky directors but with this historical drama, he has made his name written in golden words.
This movie has made its name in the top list of the year 2015 which is why it is on our list. Even the cast of this series has done a lot of hard work throughout this movie which has given them a good name and good fame. They have made millions of dollars through this movie.
The story of this movie is very clear, it is one of the British spy movies which includes a nemesis villain from space who wants to destroy this world and the spy has to somehow save this world.
24. Mission Impossible Films
Director: David Ellison
Producer: Tom Cruise, David Ellison
Cast: Tom Cruise, Simon Pegg, Ving Rhames
IMDb: 7/10
Rotten Tomatoes: 78%
Streaming Platform: Amazon Prime Video
Mission impossible is one of the biggest chains of spy movies to be ever released on this earth. It has got many seasons and is still running on this planet. This could be such a big feat for the director and the producer along with the cast of this series.
People value the presence of Tom Cruise in this series. This has been such an appreciation for all spy movies in film history ever. It is going to be a must-watch if you have not watched mission impossible yet. This film has won many good awards too.
23. Casino Royale
Director: Martin Campbell
Adapted From: Casino Royale
IMDb: 8/10
Rotten Tomatoes: 94%
Cast: Daniel Craig, Eva Green, Judi Dench
Streaming Services: Amazon Prime Video
The movie for which we all were waiting. The movie was all famous because of its character James bond. This movie is also sometimes called the James bond film chronicles. This is such a brilliant movie as it is based on British intelligence officer James bond.
It has just changed the whole industry of spy movies. The main character of this film focuses on not allowing one of the biggest poker players in Britain to win poker games. But would he be successful in his plans?
IA agents entered Pakistan and killed this terrorist in his own house. This task needs applause.
22. Tinker Tailor Soldier Spy
Director: Tomas Alfredson
Cast: Gary Oldman, Colin Firth, Alec Guinness, Mark Strong
Music by: Alberto Iglesias
IMDb: 7/10
Rotten Tomatoes: 84%
Streaming Service: Amazon Prime Video
This movie has got a very cheap name and so it has not gotten that much fame in the spy movie genre but the people who have watched this movie know its worth of this movie. They know how big this movie is and what a brilliant script has been written by the writer and the director of this movie.
A Soviet double agent is also seen in tinker tailor soldier spy. It is a spy thriller movie that comes under the spy genre. This movie is going to change your innocent mind and is going to bring out the spy from inside you. This is going to bring a damn amazing change from inside you as it is going to change your mindset towards the soviet union.
21. Kingsman The Secret Service
Director: Matthew Vaughn
Cast: Colin Firth, Mark Strong, Ralph Fiennes
Adapted From: Kingsman
IMDb: 7.7/10
Rotten Tomatoes: 75%
Streaming Service: Amazon prime video
This movie is as the title itself suggest is the king of all gentleman spy movies. It comes under the spy cinema and is a good watch if you are interested in espionage thrillers and espionage movies. It includes British intelligence officers as they are on a big mission to catch a big terrorist to protect their place
. This movie could have been one of the most brilliant spy movies ever but somewhere or the other it lacked a bit on the script and so it could not be ranked high on the list. It is a top-secret movie.
20. Spycraft
Cast: Keith Milton, Robert bigman, Dylan berry
Producer: Big Media house
IMDb: 6.7/10
Rotten Tomatoes: 57%
Streaming Service: Netflix
Genre: Spy movie
This movie would tell you about how the spy world works. It includes all spy game that happens in this world. It would show how countries create huge conspirations for their enemy countries and sometimes also for their ally countries.
You would then really feel how bad this world is, that even the ally countries are not real friends. They even hate each other but they do not show it in the public. You would get to see the tough life of CIA agents and the top-secret that they carry with them. It has earned a lot of money at the box office.
19. North By Northwest
Director: Alfred Hitchcock
Cast: Cary Grant, James Mason, Adam Williams
Written by: Ernest Lehman
IMDb: 8.3/10
Rotten Tomatoes: 97%
Streaming Service: Amazon Prime Video
It is going to hit your minds a lot as this movie has been rated so amazingly on Rotten tomatoes. This is one of those movies which have got that ninety-five percent plus rating on rotten tomatoes. It has shown an underground resistance movement also, It has been rated as the best spy movie on rotten tomatoes.
It comes under the espionage thriller genre. Many people claimed that this series is a true story though there is no evidence of it. The secret agent would be seen collecting important stuff and tips for big attacks that are going to take place in this movie. You can say that this movie is a kind of spy game only.
18. Munich The Edge of War
Director: Christian Schwochow
Cast: Andrew Eaton, Christian Schwochow, Ben Power
Producer: Andrew Eaton
IMDb: 6.9/10
Rotten Tomatoes: 87%
Streaming Service: Netflix
World war ii was one of the most tragic incidents to have happened in the timeline of this world. This has led to widespread hate amongst the communities of people living in the fighting countries. This movie is based on that incident itself.
It would also show the cold war that happened in those countries during the wars. It would show you how spies worked and played spy games during this war to make their win and also protect it from external attacks.
So it should be watched to know the real truth behind this war and make yourself aware of the bad times in history. This movie could be included in the historical drama.
17. Spy Game
Director: Tony Scott
Cast: Robert Redford, Stephane Dillain, Brad Pitt
Story by: Michael Frost Bekner
IMDb: 7.1/10
Rotten Tomatoes: 66%
Streaming Service: Amazon Prime Video
This movie is very much famous and one of the biggest successful movies by Robert Redford and Brad Pitt both. Brad Pitt became quite famous after working on this film. This film won many awards and recognition too. It has been awarded as the best foreign-language film also. Even Tom Hanks appreciated this movie a lot. It comes under the genre of spy film.
You would see a lot of the cold war in this historical drama. It could be looked upon as an average spy thriller movie because of some errors in the script that the audience did not like. This movie would show the fight between the united states spies and the spies from china.
It could be a good watch if you do not like the tactics of china and china as a country. China is one of the biggest enemies of the United States and so this movie becomes a must if you are a true patriot.
16. Atomic Blonde
Director: David Leitch
Cast: Charlize Theron, Sofia Boutella, John Goodman
Music by: Tyler Bates
IMDb: 6.7/10
Rotten Tomatoes: 79%
Streaming Service: Amazon Prime Video
This movie would show the life of a female CIA agent who has been sent to berlin for a very big project. The atomic blonde itself suggests that the girl has blonde hair and so it would be very tough for her to remain an undercover operative in berlin.
This movie had challenged the idea of only male-dominated spies in the CIA. This movie should be on your hit list if you are a woman who wants to join the CIA and other undercover agencies.
This could be a big boost to your dreams. David Leitch had been awarded many awards too for directing this film. The music of this film was also awesome and so Tyler Bates also gained a lot of fame in his career.
15. Zwart Boek
Director: Paul Verhoeven
Cast: Carice Van Houten, Halina Rejin, Thom Hoffman
Producer: James Kyle
IMDb: 7.7/10
Rotten Tomatoes: 76%
Streaming Service: Amazon Prime Video
Zwart Boek is based on a woman spy. It shows the life of a young Jewish woman who lives an undercover life as she is working on a very big and important project.
This could turn out to be an awesome movie if you are a woman. This movie would also show you how a woman has to control her betrayal in her relationship as she could not reveal it to the whole world as she is an undercover agent. But with all of that, she has to work on her project with full heart and soul.
Would she be able to succeed in her goals or would the people's thought of not allowing women agents in big agencies like Mossad and CIA would win. This movie has won a lot of nominations and awards for its brilliant script. This movie also includes a cold war that is happening in the host country where the agent is working.
14. This Means War
Director: McG
Cast: Tom Hardy, Chris Pine, Chelsea Handler
Music by: Christophe Beck
IMDb: 6.3/10
Rotten Tomatoes: 26%
Streaming Service: Amazon Prime Video
This Means War has just changed the total meaning of spy movies. The spy movies or in general the tasks of spies are considered to be very pressurized and difficult. But this movie would show you the good side of this profession too.
You would see the friendship between the agents and would see their happy times enjoying each other. This movie comes under the genre of action thriller and comedy.
So this movie is very much needed if you are very much tensed about your office work or are unhappy with your job or with your idiot boss. Tom Hardy has done amazing acting in this movie which would make you feel better.
13. The Bourne Identity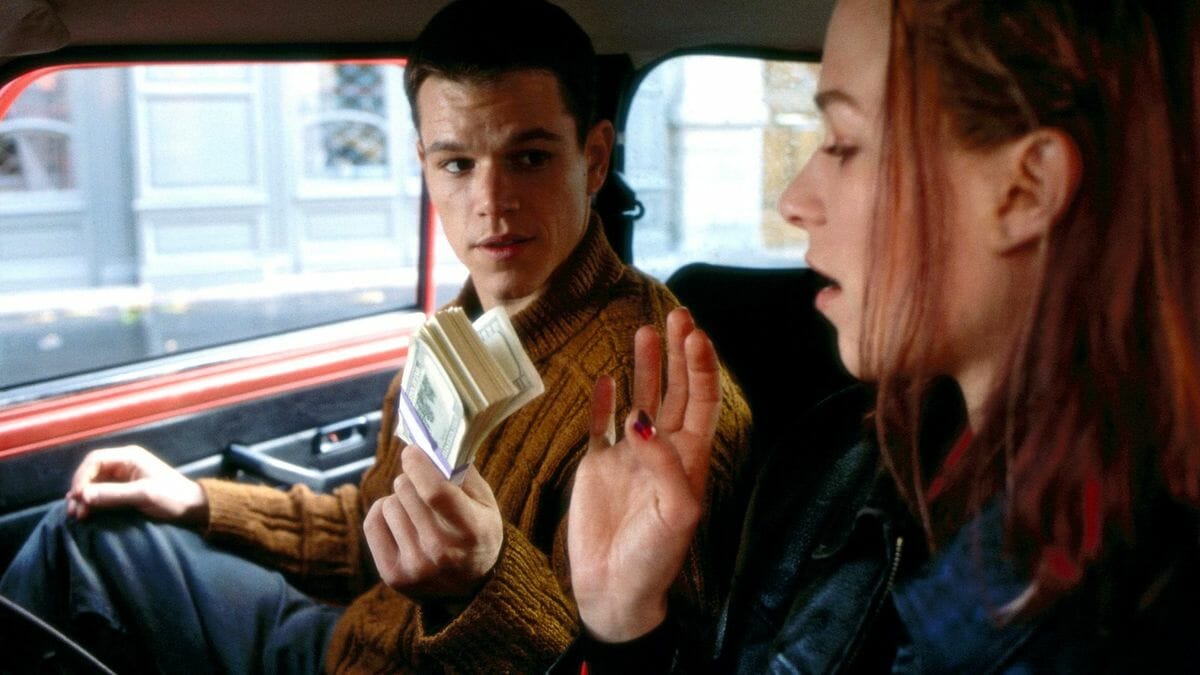 Director: Doug Liman
Adapted From: The Bourne identity
Cast: Matt Damon, Jason Bourne, Brian Cox
IMDb: 7.9/10
Rotten Tomatoes: 84%
Streaming Service: Amazon Prime Video
The Bourne Identity is the movie we know you were waiting for all through this list. This is one of the most brilliant movies which would also show you the cold war. Matt Damon has done an amazing task in this movie. All thanks go to Jason bourne for his amazing skills. This movie would show you how bad life could turn.
One person who lost his all memory leaves his comfort zone to know more about himself. He is alone on his journey. Would people help him in his life or would he have to live this life all alone? This movie is twenty years old and is still pasted on the walls of the minds of people. This is worth noticing point here.
12. Spy
Director: Paul Feig
Producer: Theodore Shapiro
Cast: Melissa McCarthy, Rose Byrne, Jude Law
IMDb: 7/10
Rotten Tomatoes: 95%
Streaming Service: Apple TV
Spy is a comedy film which has got the stars like Melissa Mccarthy. She is one of the funniest actresses in the industry. Paul Feig wanted to cast an actress who could handle comedy all alone and so he picked her only.
This movie has done a lot of business all over the world earning billions of dollars. She has played the role of a CIA agent who only works at a desk and has no experience in working in the field.
But as one of the members of the CIA leaves the job, she had to fill his boots and thus has to go to the field to complete the left project. This is going to be very tough for her to do so. But she had worked for many years in the CIA so she knows how all the operations in the CIA work. This could be very tough for her still.
11. True Lies
Director: James Cameron
Music By: Brad Fiedel
Cast: Jamie lee curtis, Arnold Scharwenzer, Eliza Dushku
IMDb: 7.3/10
Rotten Tomatoes: 69%
Streaming Service: Amazon Prime Video
This movie is all famous because of the character of this movie. The role played by every actor is worth watching in this movie. This movie is a good watch as it would show you what the wives of spies do when their agent husbands are not at home.
The movie shows that the wife of an officer at the CIA has got an extramarital affair with a guy. When this news gets to the ears of the officer, he becomes very angry but he has got a very important mission to complete also. Would he skip the mission to take revenge on his wife or would he show his love towards his motherland? This could be a matter of pride for the agent also.
10. The American
Director: Anton Coribjn
Adapted From: A very Private Gentleman
Cast: George clooney, violante placido, Thekla Reuten
IMDb: 6.3/10
Rotten Tomatoes: 66%
Streaming Service: Amazon Prime Video
The American is a famous sniper movie in the united states. This movie shows the life of a murder specialist who was hired for big projects by the government and other important big agencies. He used to murder people for a high amount of money.
But this time, the agencies want him to make a top-class full of new edge technologies sniper gun for a big murder project. Along with this, a spy is observing him on this project.
The spy is from Sweden. This could lead to a very dangerous end. Would he be caught this time or will he leave this tough situation with the help of his intelligence? This is just going to be a very interesting plot to watch.
9. Argo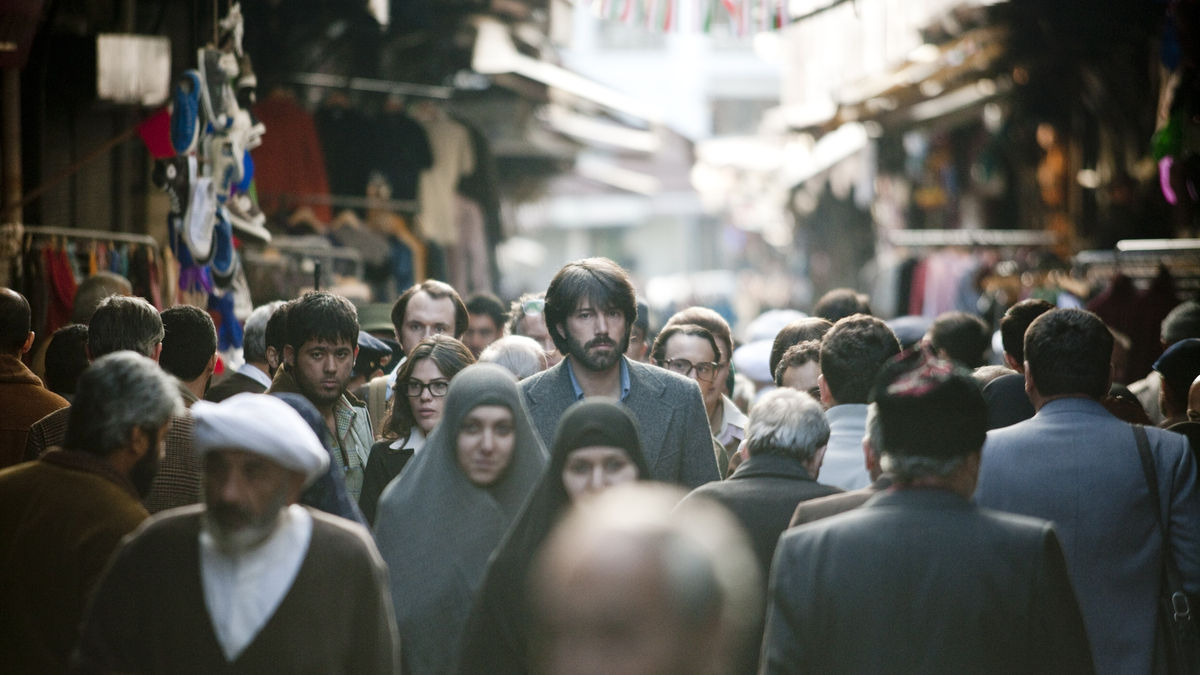 Director: Ben Affleck
Producer: Ben Affleck
Cast: Alan Arkin, John Goodman, Bryan Cranston
IMDb: 7.7/10
Rotten Tomatoes: 96%
Streaming Service: Apple TV
Argo as the name suggests is a spy and thriller movie made by ben the man. The agents have to rescue the hostages in Iran. Iran had made several Americans hostages in Iran. This would be a tough call for the united states government to send its agents to Iran as even a small mistake from them could lead to the death of all those hostages.
Would he be successful in rescuing all those hostages or would Iran kill all those Americans? It would be a hell of a task for the group leader of the agents as he would be facing a lot of pressure from the media and the government. How he manages his cool during this situation is going to be worth watching.
8. Enemy of the State
Director: Tony Scott
Written by: David Marconi
Cast: Will Smith, Jon Voight, Regina King
IMDb: 7.3/10
Rotten Tomatoes: 72%
Streaming Service: Disney Plus
The enemy of the states is going to be destroyed into pieces in the real world but in this movie, this enemy is going to be very dangerous for the whole country and its people. A short video of some guy planning to murder a top politician goes viral all over the united states due to which a cold war begins in the states.
Now the agents have a big task to catch that guy who has done all this and to kill him. This could be a hell of a task for the agents as they have to catch that guy at the earliest to save the politician from dying.
This would lead to a very suspenseful story and the outcome could go anywhere around as it would not be easy even for the agents to get that guy in such a short period.
7. Bridge of Spies
Director: Steven Spielberg
Producer: Dreamworks Picture production house
Cast: Mark Rylance, Austin Stowell, Eve Hewson
IMDb: 7.6/10
Rotten Tomatoes: 91%
Streaming Service: sony pictures classics
Bridge of spies is made by the world's most famous director who produces such a thrilling and suspenseful full movie that is nobody other than Steven Spielberg. This guy is the king of creating thriller movies. An American guy saves an external spy in the united states court from trials.
But would he be successful in his plans as this would land him in huge trouble? Now the people would consider him to be a traitor to the country. He would have to negotiate at a place for saving that guy from the trial. What would be that thing where he would have to negotiate. Would that be a pilot that was caught in the soviet union or would it be something else?
6. Skyfall
Director: Sam Mendes
Music by: Thomas Newman
Cast: Daniel Craig, Judi Dench, Javier Bardem
IMDb: 7.8/10
Rotten Tomatoes: 92%
Streaming Service: Amazon Prime Video
Skyfall, the world-famous spy movie includes a Mi6 agent. This guy had retired from his service long ago but this time, he steals a hard disk from the office which carries some of the most influential and important news and information regarding the project on which the agency is currently working. But this way bond will come into huge trouble.
Now he would have to save his dear friend from dying and has also gotten back that hard disk from that guy. This would not be easy for bond as it would require a lot of hard work and perseverance from him. Would he get back that hard disk and keep the information safe from all external threats?
Daniel Craig along with Judi dench has done commendable acting in this movie due to which this movie was nominated for various awards too.
5. Duplicity
Director: Tony Gilroy
Producer: James Newton Howard
Cast: Clive Owen, Tom Wilkinson, Laura Bickford
IMDb: 6.2/10
Rotten Tomatoes: 65%
Streaming Service: Amazon Prime Video
This story is all about two of the most competitive spies in the agency. These guys were separated from each other for the last 5 years. Now they both meet each other after 5 years, they both hate each other but both of them are excellent spies and are masters of their area.
This would be a good movie to watch as it would show you the internal politics that happen inside the agencies and how spies have to deal with it.
They both become spies in the field of industry and would now get a new set of projects. Would they be able to excel in these new sets of the project or would they fail heavily here? This is going to be a roller coaster ride for both of them.
4. Spies In Disguise
Director: Nick Bruno
Producer: Theodore Shapiro
Cast: Will Smith, Tom Holland, Karen Gillan
IMDb: 6.8/10
Rotten Tomatoes: 77%
Streaming Service: Disney Plus
Spider-man would be seen in this spy movie. Yeah, you got it right our loving tom holland stars in this movie. The spies found themselves in a great disguise. But do you know what does the disguise of the spies means? It means that somebody is going to take benefit of that and is going to attack the city. The same is going to happen in this movie.
A man from another county is going to take benefit of the disguise of that spy and is going to attack soon. But as this news gets to the ear of the spies, he would put his all energy to save his country from external threats. Would he be able to save his motherland or would die in disguise only?
3. A Most Wanted Man
Director: Anton Coribjn
Adapted From: A Most Wanted Man
Cast: Willem Dafoe, Robin Wright, Daniel Bruhl
IMDb: 6.8/10
Rotten Tomatoes: 85%
Streaming Service: Amazon Prime Video
A most wanted man, with this title, leads to two different scenarios. One is that the police are looking for a thief and the other one is that a woman is looking for somebody worths a life partner. Which one of these is true for this movie? This movie is about a Muslim guy who is a refugee from war and when he enters Germany, he thinks to reside there only.
This could be a tough decision for him to leave his country and live in a new place. But even in that new country, people do not accept him so easily and assume that he is a terrorist and planning against Germany. Would he be able to prove the people wrong or would he be caught by the people of Germany even though he is not wrong with his intentions?
2. Allied
Director: Robert Zemeckis
Music By: Alan Silvestri
Cast: Lizzy Caplan, Jared Harris, Marion Cotillard
IMDb: 7.1/10
Rotten Tomatoes: 60%
Streaming Service: Amazon Prime Video
This movie is based on world war ii. During this deadly war, one girl and a guy fall in love with each other. But after some days, the guy comes to know that the girl is from the enemy country and is planning to destroy his country.
This is a big question and trouble for the guy as in one direction, he has his motherland and on the other hand, he has his wife. His wife is in no mood to leave her job and is going to work against the country of his husband. Would the man still be with her or would he leave her for his country?
1. Burn After Reading
Director: Joel Coen
Producer: Focus features productions
Cast: J K Simmons, Tilda Swinton, Richards Jenkins
IMDb: 7/10
Rotten Tomatoes: 78%
Streaming Service: Amazon Prime Video
This story is about gym employees. The gym employees one day found a mysterious CD in their gym one day. When they checked that cd they came to know that this cd belonged to the CIA and by chance has been missed by them. So they decided to hand this over back to the CIA in exchange for some money. They gave this cd back to one of the agents.
But after some days they come to know that by mistake they have handed that cd to a Russian agent rather than the CIA agent. This would be a slap on their patriotism. Now, what would they do to save their country and bring back that cd which contains important information?
The Spy Movies
Spy Movies are the biggest market in the current era. We all know about the United States, China, and Russia conflicts. These three countries are shown most in the spy film and thus people watch such movies the most. People have loved such kinds of movies more in the previous decade than romantic films.
This is the major reason why the producers are also switching towards making more of such movies. These movies have become more famous because of the big actors in the Hollywood industry taking part in acting in such films.
This has made people go mad as they watch their favorite actor acting in such movies. People would go to the theatres to watch their favorite actors acting in such movies. This is the reason that such kinds of movies have overshadowed all other genres of movies.
Many such movies are around the corner this year too. People are very much interested to watch those movies. Netflix has invested a lot of money in those movies this year. They expect a huge return from these movies. Apart from them, even Amazon is going to present a lot of these movies in the upcoming months and years.
This is going to increase competition amongst the different streaming companies which are good for the viewers as they would get better content to watch.