'White Collar' gained notoriety for its plot, involving an FBI agent asking a prisoner for assistance, in addition to the amazing charm Matt Bomer exuded on screen. A skilled art and securities thief, forger, and con man volunteer to assist the FBI in catching other white-collar criminals.
Though the idea itself isn't novel—we've seen similar setups in films—the performers' comedic and sarcastic delivery garnered attention.
An expert art and securities thief, forger, and con man, volunteers to assist the FBI in catching other professional white-collar criminals. It did so well that it paved the door for numerous additional similar narratives with various Government agencies looking for assistance from criminals or convicted felons (either by force or by choice).
A plot with limitless potential involves Neal Caffrey, a convicted white-collar criminal who was given a tracking anklet and freed under the supervision of FBI agent Peter Burke to assist in catching other criminals and following his past love interests. Speaking of the six-season television series, "White Collar" primarily focuses on its central protagonists and their daily activities. The overall length of the show was close to 3500 hours.
25. Psych
Directors: Steve Franks
Writers: Steve Franks
Cast: James Roday Rodriguez, Dulé Hill, Timothy Omundson
IMDb Rating: 8.4/10
Rotten Tomatoes Score: 72%
Streaming Platform: Prime Video
Psych, the lone comic on this list, is a breath of new air in the otherwise monotonous and lifeless world of criminal investigations. The comedy in the Shawn and Gus-centered drama "Psych" comes from the two central characters' routine deceptions and, occasionally, a comedy of mistakes.
Shawn, who poses as a psychic, gives the Santa Barbara Police Department his investigation and keen observational skills and helps solve crimes. On the other hand, Gus is Shawn's business partner and a medical sales rep.
Shawn falls in love as the program progresses, and everyone quickly discovers he isn't a psychic. The writing, the flashbacks at the start of each episode, and other aspects of "Psych" are unique and simultaneously rib-tickling and enthralling.
24. Lie to Me
Directors: Samuel Baum
Writers: Samuel Baum
Cast: Tim Roth, Kelli Williams, Brendan Hines
IMDb Rating: 8/10
Rotten Tomatoes Score: 64%
Streaming Platform: Prime Video, Hulu
"Lie to Me" attempts to examine the opposing side of the criminal probe in yet another television program based on behavioral analytics, body language, and microexpressions.
Based on a real-life professor named Dr. Paul Ekman, who manages a private organization and aids federal agencies with psychological investigations of his troubled past, the main character Dr. Cal Lightman is named after him.
Dr. Lightman is helped by Dr. Gillian Foster, one of his most dependable coworkers, in a plot that is more like a Sherlock Holmes mystery but without including a cunning, stubborn individual (see Mr. Holmes).
One of the best in recent memory is "Lie to Me," which features a superbly conceived concept, some deft explorations of criminal psychology, and the chemistry between the members of The Lightman Group and Dr. Lightman himself.
23. Castle
Directors: Andrew W. Marlowe
Writers: Andrew W. Marlowe
Cast: Nathan Fillion, Stana Katic, Susan Sullivan
IMDb Rating: 8.1/10
Rotten Tomatoes Score: 82%
Streaming Platform: Prime Video, Hulu
Renowned successful mystery novelist Richard "Rick" Castle gets approval from the mayor of New York City to accompany an NYPD homicide investigation team for study after a serial killer imitates the plots of their works.
22. The Mentalist
Directors: Bruno Heller
Writers:
Cast: Simon Baker, Robin Tunney, Tim Kang
IMDb Rating: 8.1/10
Rotten Tomatoes Score: 94%
Streaming Platform: Prime Video
The protagonist of the television series "The Mentalist," which stars Simon Baker, seeks retribution by pretending to have psychic abilities in front of the California Bureau of Investigation (CBI). A con man named Patrick Jane helps the CBI with cases that mostly point to Red John to exact revenge for the murders of his wife and daughter by the serial killer, Red John.
Red John is kidnapped later in the show, and it is revealed that his true abilities are restricted to being incredibly attentive. He helps the CBI by carrying on the psychoanalytical component of police prosecutions and by helping to solve additional cases. Just keep an eye out for Simon Baker.
21. Burn Notice
Directors: Matt Nix
Writers:
Cast: Jeffrey Donovan, Gabrielle Anwar, Bruce Campbell
IMDb Rating: 8/10
Rotten Tomatoes Score: 88%
Streaming Platform: Prime Video
In Burn Notice, our central character, a US agent, MichaeU.S.Weston, is unexpectedly "burned"—discredited—without any procedure. He makes a living by performing difficult things for Miami residents in need because no one will assist him. Burn Notice is pretty similar to White Collar.
20. Person of Interest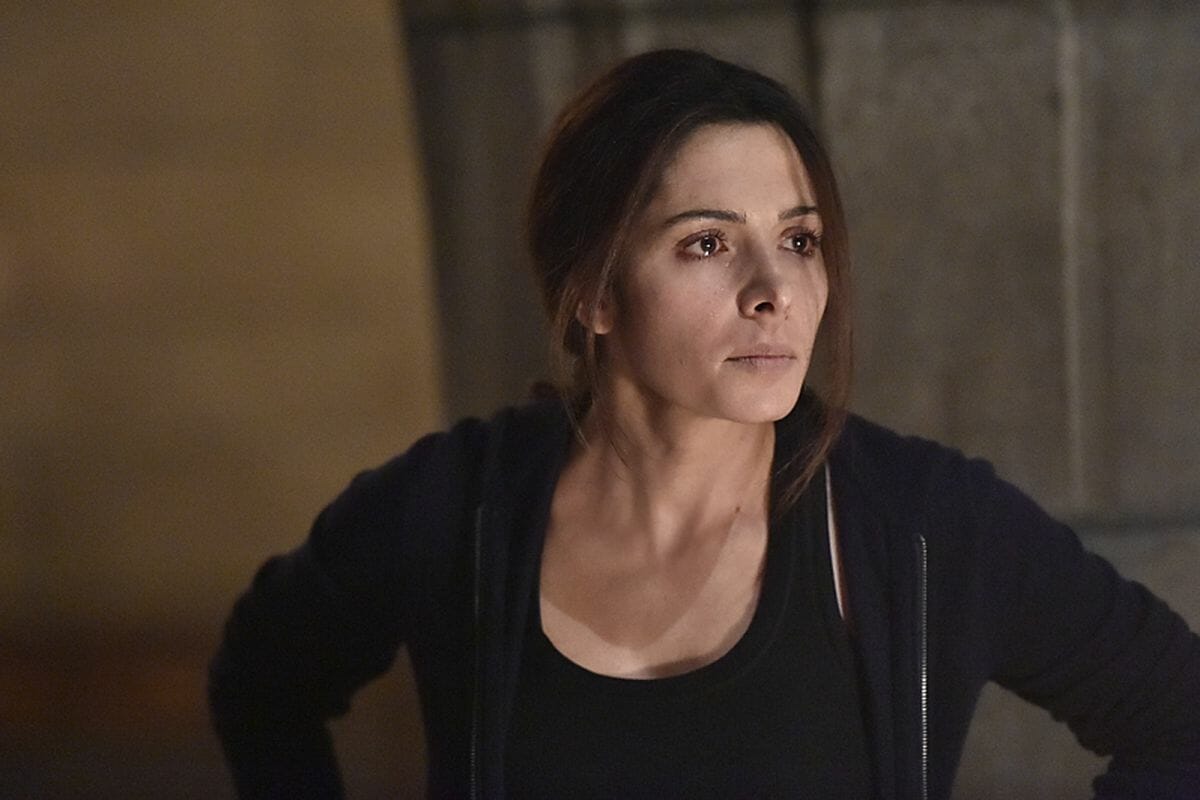 Directors: Jonathan Nolan
Writers:
Cast: Jim Caviezel, Taraji P. Henson, Kevin Chapman
IMDb Rating: 8.5/10
Rotten Tomatoes Score: 92%
Streaming Platform: Prime Video
Everyone had high expectations for "Person of Interest" because famous names like Jonathan Nolan, J.J. Abrams, and others were involved.
Both John Reese, a former Green Beret/CIA who has lost his love and is now living the hobo lifestyle in NYC, and wealthy software developer Harold Finch collaborated with the U.S. Government to build a highly sophisticated supercomputer using artificial intelligence to track upcoming terrorist operations and other violent crimes.
The foundation of the plot is a hack that Finch built into the device above, which would yield the Social Security number of a person of interest who is (about to be) directly or indirectly involved in criminal activity, either as a perpetrator or a victim. This is something that you should binge-watch.
19. Prison Break
Directors: Paul Scheuring
Writers:
Cast: Dominic Purcell, Wentworth Miller, Amaury Nolasco
IMDb Rating: 8.3/10
Rotten Tomatoes Score: 61%
Streaming Platform: Prime Video
To spare his wrongfully accused brother from the death penalty, an engineer establishes himself in jail he helps design.
An innocent guy is put on death row due to a political plot, and his only hope is his brother, who makes it his mission to purposefully have himself committed to the same prison in an attempt to release the two of them from there.
18. Bones
Directors: Hart Hanson
Writers:
Cast: Emily Deschanel, David Boreanaz, Michaela Conlin
IMDb Rating: 7.8/10
Rotten Tomatoes Score: 90%
Streaming Platform: Prime Video
The behavioral sciences and anthropology come into play in the television program "Bones," possibly one of the longest-running programs on this list.
In contrast to other FBI TV shows, the protagonist of this one is an anthropologist employed by the organization by the name of Dr. Brennan. She is a bit of a social outcast and develops feelings for and eventually enters a relationship with FBI agent Seeley Booth, who is also one of her coworkers. Due to her preference for anthropology, Brennan becomes known as "Bones" as the series continues.
Investigators specializing in spores, slime, and other biological sciences frequently appear in "Bones," which is more into investigative methods and tactics. A television program similar to "White Collar" differs subtly from the others.
17. The Blacklist
Directors: Jon Bokenkamp
Writers:
Cast: James Spader, Megan Boone, Diego Klattenhoff
IMDb Rating: 8/10
Rotten Tomatoes Score: 91%
Streaming Platform: Netflix
Reddington is a criminal and a wanted fugitive who, after years of disappearing, surrenders to the FBI and offers his assistance as a criminal informant in arresting the most sought, dreaded criminals in "The Blacklist," which is a revolutionary upgrade over "White Collar" and "Blindspot" combined (for he has prepared a Blacklist).
The only requirements are that he receive legal immunity and agree to collaborate closely with Elizabeth Keen (possibly his daughter).
The crime investigation method of "The Blacklist" is similar, with each episode including many perplexing moments before a crook or terrorist is killed or apprehended and solving criminal cases.
The Blacklist is one of the best thriller T.V. shows to watch, thanks to an excellent presenter and some superb acting from James Spader and Megan Boone.
16. Suits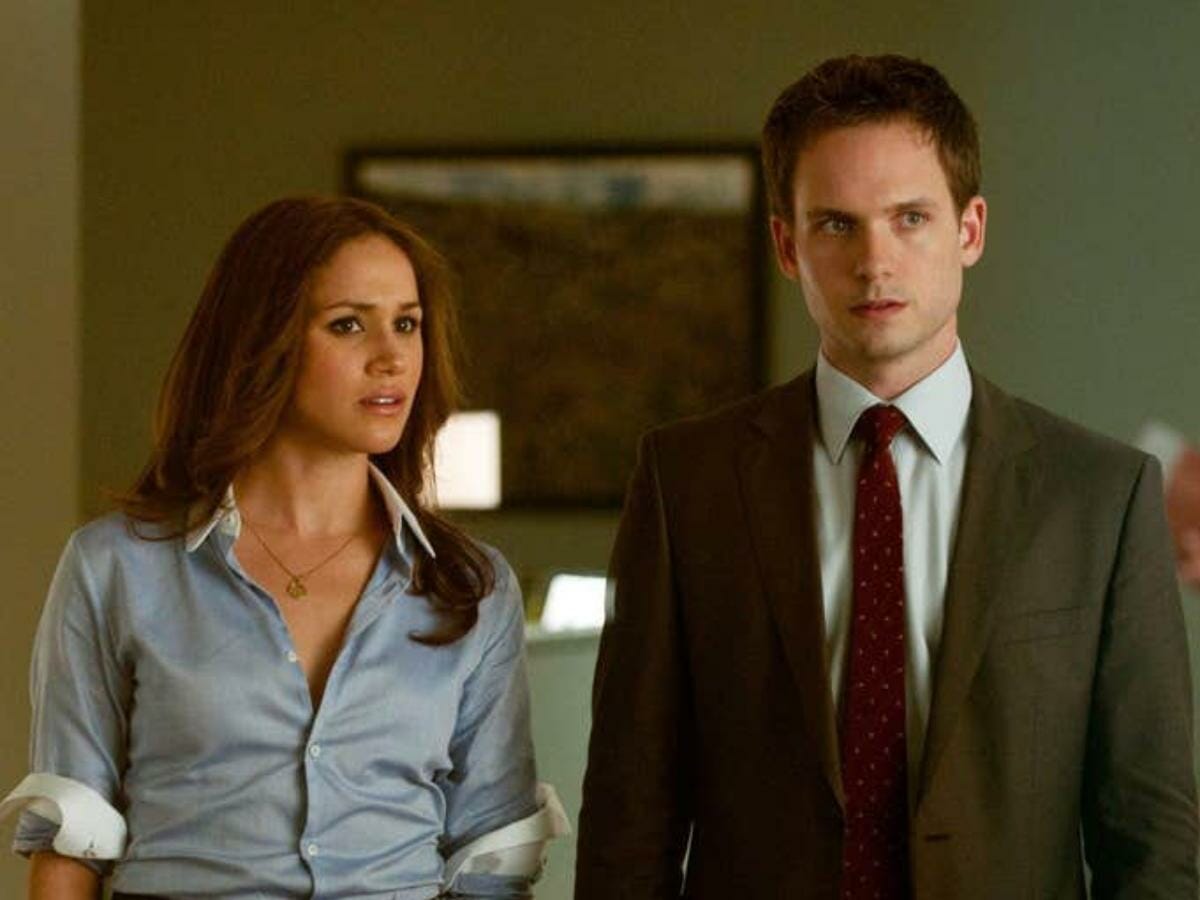 Directors: Aaron Korsh
Writers:
Cast: Gabriel Macht, Patrick J. Adams, Meghan Markle
IMDb Rating: 8.5/10
Rotten Tomatoes Score: 90%
Streaming Platform: Netflix
With Harvey Specter's inventiveness in resolving problems, "Suits" is far more than a T.V. program. The first character in "Suits" is Mike Ross, a law student who unintentionally gets embroiled in drug dealing. He begins an internship with NYC's top closer, Harvey Specter, because of concern that he would be discovered.
Other central characters, Harvey and Mike, along with many different personalities, become embroiled in numerous lawsuits and charges as the program goes on. Overall, viewers should watch the whole thing for its mind-boggling, crass dialogues, the connection between the characters, and the pace of the production.
The charm of "Breaking Bad," as well as the wit and conception of "White Collar," are present in "Suits," but it is also very distinct from those shows. Suits began as a quick show, with each installment focusing on a different case.
Still, as the seasons went on, it lost this element and started concentrating more on the connections between the lead characters and power battles inside the company. It lost its fundamental competency—solving new problems! This one is more than just a tv show as it has a lot of legal drama, whereas white collar is related to police procedurals. Make sure to watch suits!
15. Criminal Minds
Directors: Jeff Davis
Writers:
Cast: Matthew Gray Gubler, Kirsten Vangsness, A.J. Cook
IMDb Rating: 8.1/10
Rotten Tomatoes Score: 94%
Streaming Platform: Netflix, Prime Video
The FBI profilers who work for the Behavioural Analysis Unit (BAU) of the FBI conduct behavioral analyses of criminals in the long-running television program "Criminal Minds," which has 13 seasons.
Numerous main characters have either died or been replaced as the plot and the series have developed. The show can sometimes be challenging to follow due to the large cast and intricate actions with dangerous criminals.
However, the FBI profilers are frequently portrayed as nearly faultless. However, this is not the case in Criminal Minds. Whatever the case, the crime drama "Criminal Minds" is enjoyable to watch but not particularly binge-worthy.
14. The Beast
Directors: Ludovico Di Martino
Writers:
Cast: Matthew Gray Gubler, Kirsten Vangsness, A.J. Cook
IMDb Rating: 5.2/10
Rotten Tomatoes Score: –
Streaming Platform: Netflix, Prime Video
'The Beast' is a typical, unique perspective on using criminals, criminal mindsets, and borderline illegal acts to get something done within the FBI. The program could have reached the pinnacle of 'White Collar' if not for the death of its lead actor Patrick Swayze.
The story progresses with Ellis, an assistant to FBI agent Charles, frequently struggling to decide whose side he supports. The plot develops as Agent Charles is subsequently investigated for wrongdoing. Make sure to watch this tv series.
13. Hustle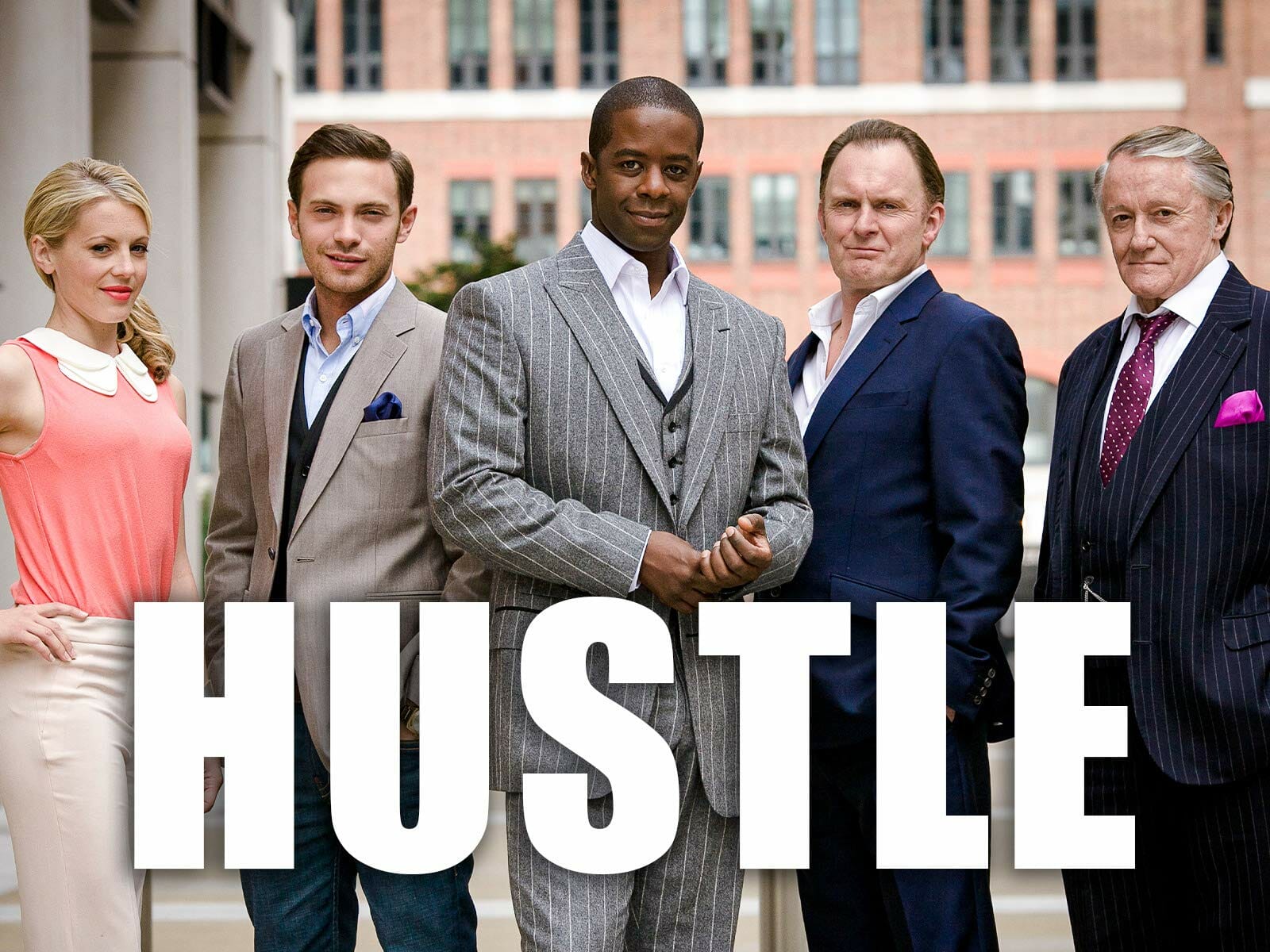 Directors: Jeremiah Zagar
Writers: Taylor Materne, Will Fetters
Cast: Adam Sandler, Queen Latifah, Juancho Hernangomez
IMDb Rating: 7.4/10
Rotten Tomatoes Score: 92
Streaming Platform: Netflix
A struggling basketball scout finds a star player abroad and brings him back without getting his team's permission.
A ragtag crew of London con artists pulls out a series of daring and intricate stings. This is a fantastic show.
12. Blindspot
Directors: Martin Gero
Writers:
Cast: Sullivan Stapleton, Jaimie Alexander, Audrey Esparza
IMDb Rating: 7.3/10
Rotten Tomatoes Score: 82
Streaming Platform: Prime Video
Although "Blindspot" has many traits with "White Collar," I'll give it a marginally more excellent rating because of the clever plot turns, compelling narrative, and all the characteristics. The show opens with Jane Doe, a young woman with tattoos all over her body discovered inside a Times Square bag and has no memory of her history.
Kurt Weller, an FBI agent, later Assistant Director, and presumably Jane's childhood buddy, is also included on one of the tattoos.
As Jane enters an FBI team and pursues all of their investigative endeavors, each of her tattoos is crucial to a sinister conspiracy and directly refers to a terrorist or terrorism-related behavior. The riddles are excellent, deep, and have many layers, and they keep getting better with each new episode.
11. Breakout Kings
Directors: Matt Olmstead, Nick Santora
Writers:
Cast: Domenick Lombardozzi, Brooke Nevin, Malcolm Goodwin
IMDb Rating: 7.3/10
Rotten Tomatoes Score: 82
Streaming Platform: Prime Video
Regarding its plot, Breakout Kings, the now-canceled television program, distinguishes out as one of only near relatives of "White Collar."
The cast of the T.V. show includes numerous former and present U.S. Marshals, a few prisoners, psychoanalysts, and behaviorists.
Like all similar programs, Charlie, Ray, Shea, and Erica work well together thanks to Dr. Lloyd's creativity.
And don't overlook T-Bag from "Prison Break," whose guest cameo made "Breakout Kings" much more intriguing.
10. Covert Affairs
Directors: Matt Corman, Chris Ord
Writers:
Cast: Piper Perabo, Christopher Gorham, Kari Matchett
IMDb Rating: 7.3/10
Rotten Tomatoes Score: 93
Streaming Platform: Prime Video
Due to a prior acquaintance, the CIA hires Annie Walker, a new CIA recruit. She begins by working at the Smithsonian for her cover and moves on to other locations as her career develops.
She receives assistance from Auggie Anderson, a blind guy who serves as her handler. In "Covert Affairs," Annie's transformation from a clueless recruit to an experienced spy is chronicled. This show is similar to white collar.
9. Leverage
Directors: John Rogers; Chris Downey
Writers:
Cast: Timothy Hutton, Gina Bellman, Christian Kane
IMDb Rating: 7.2/10
Rotten Tomatoes Score: 92
Streaming Platform: Prime Video
To steal from wealthy and privileged people who take advantage of others, Nathan Ford and his five-person gang of thieves and cybercriminals band together in this crime drama.
8. Chuck
Directors: Josh Schwartz; Chris Fedak
Writers:
Cast: Zachary Levi, Yvonne Strahovski, Joshua Gomez
IMDb Rating: 8.2/10
Rotten Tomatoes Score: 90
Streaming Platform: Prime Video
After Chuck downloads a few government secrets into his brain, his entire world is turned upside down. The CIA and NSA then use him for their covert operations.
7. Perception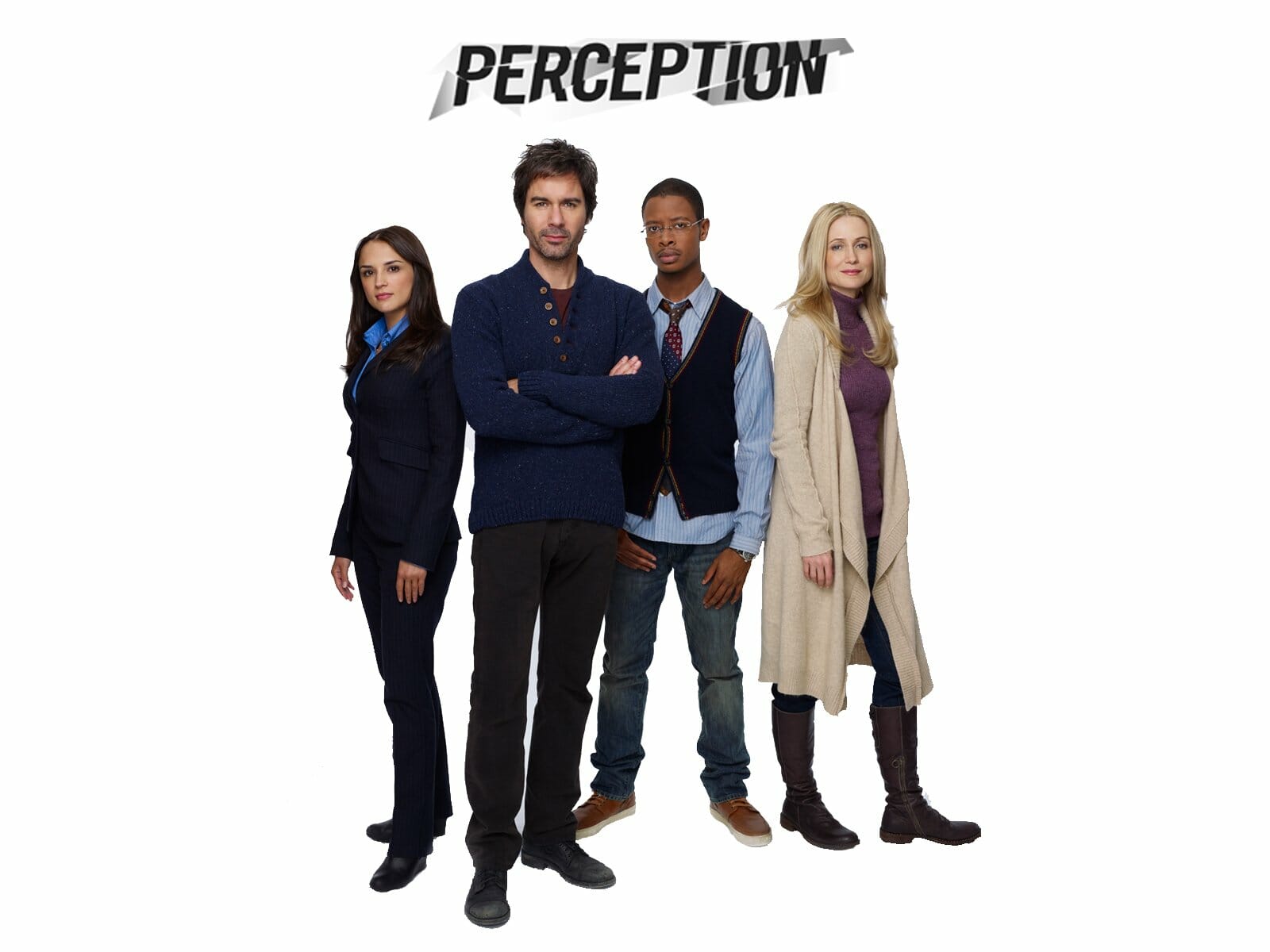 Directors: Kenneth Biller, Mike Sussman
Writers:
Cast: Eric McCormack, Rachael Leigh Cook, Kelly Rowan
IMDb Rating: 7.5/10
Rotten Tomatoes Score: 75
Streaming Platform: Prime Video
The quirky neuroscientist Dr. Daniel Pierce uses his fresh perspective to assist the federal govt in resolving complex criminal proceedings in this crime drama.
6. In Plain Sight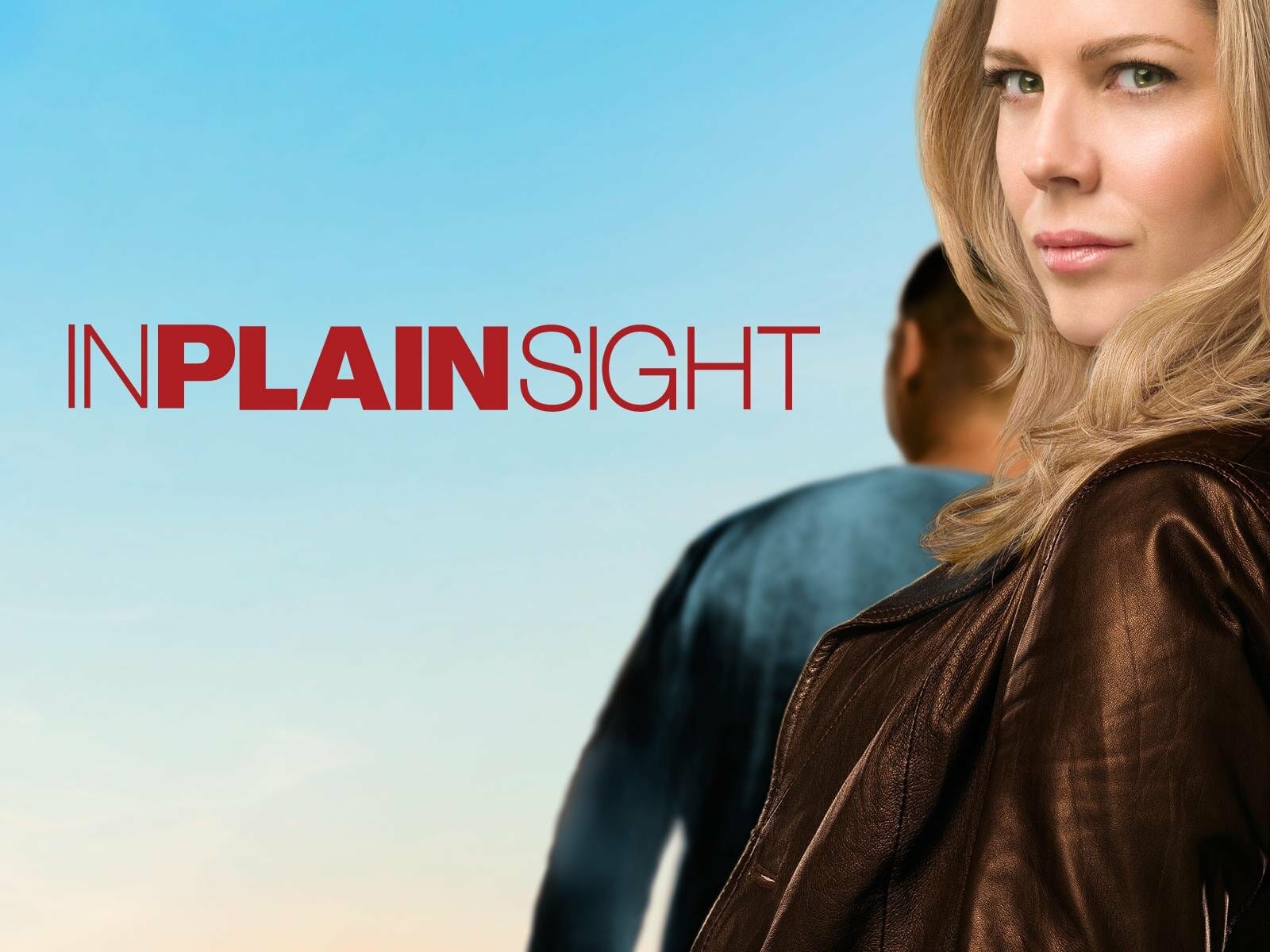 Directors: David Maples
Writers:
Cast: Mary McCormack, Frederick Weller, Paul Ben-Victor
IMDb Rating: 7.3/10
Rotten Tomatoes Score: 75
Streaming Platform: Netflix
The show's central character is Shannon, who struggles to manage her troubled private life with her career as a witness protector, her business partnership with her colleague, and her work career. The body language of each character in this crime drama is mind-blowing.
5. Sherlock
Directors: Mark Gatiss; Steven Moffat
Writers: Mark Gatiss, Steven Moffat, Stephen Thompson
Cast: Benedict Cumberbatch, Martin Freeman, Una Stubbs
IMDb Rating: 9.1/10
Rotten Tomatoes Score: 78
Streaming Platform: Prime Video
An unconventional person with a talent for fighting crime, Sherlock Holmes lives in an apartment with Dr. Watson, a former army doctor. They tackle unique cases together. The crime investigation is probably the best in this one!
4. Elementary
Directors: Robert Doherty
Writers: Robert Doherty
Cast: Jonny Lee Miller, Lucy Liu, Aidan Quinn
IMDb Rating: 7.5/10
Rotten Tomatoes Score: 95
Streaming Platform: Prime Video
The New York Police Department receives assistance from Sherlock, a rehabilitating heroin addict, and Joan Watson, a former physician recruited to assist Sherlock in his recovery. The entire police procedural is fascinating to watch. This is one of the best shows like a white collar.
3. Graceland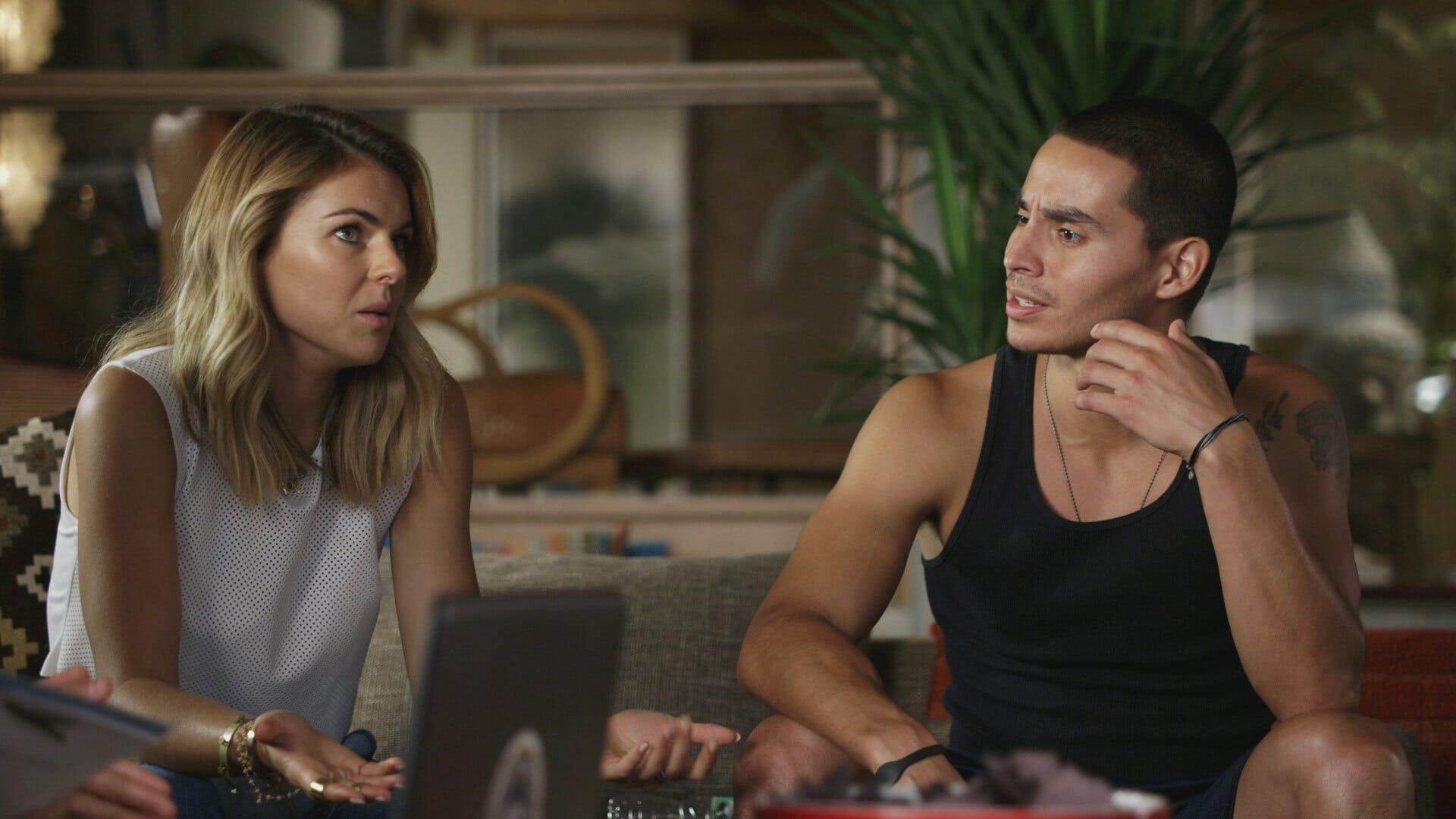 Directors: Jeff Eastin
Writers:
Cast: Daniel Sunjata, Aaron Tveit, Vanessa Ferlito
IMDb Rating: 7.6/10
Rotten Tomatoes Score: 86
Streaming Platform: Hulu
Graceland appears to be the picture-perfect beachside residence of a mixed bunch of teenage housemates. From the inside, it serves as the residence and operational hub for critical FBI, DEA, and U.S. personnel. Even though it was taken from a drug kingpin fascinated with Elvis Presley, Customs received its name.
Young FBI agent Mike Warren is abruptly assigned to Graceland while he plans to work a typical desk job in Washington. Warren, who has been thrown into the fire with this covert mission, mainly depends on his mentor, senior agent Paul Briggs, who hides the cell's operations from the public. This is one of the best shows like a white collar.
2. Queen Of The South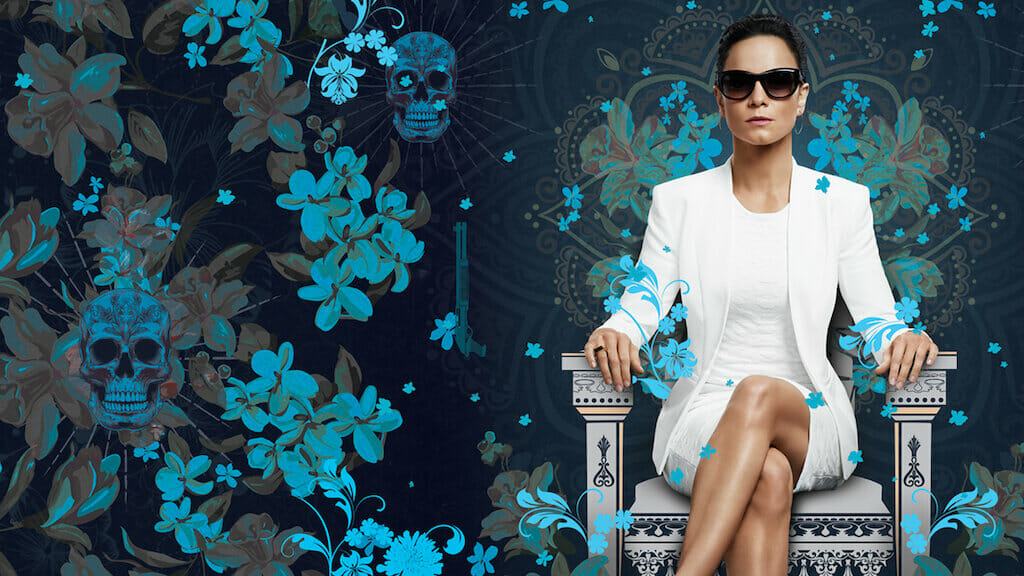 Directors: M.A. Fortin, Joshua John Miller
Writers:
Cast: Alice Braga, Hemky Madera, Peter Gadiot
IMDb Rating: 7.9/10
Rotten Tomatoes Score: 68
Streaming Platform: Netflix
After a cartel lord kills Teresa's drug-dealing boyfriend, she runs away to the U.S. There, she decides to start a drug empire and swears to avenge those who killed her beloved.
1. Ozark
Directors: Bill Dubuque; Mark Williams
Writers:
Cast: Jason BatemanLaura LinneySofia Hublitz
IMDb Rating: 8.5/10
Rotten Tomatoes Score: 82
Streaming Platform: Netflix
This drama series, which Bill Dubuque created, features Jason Bateman as Marty Byrde, a financial consultant who moves his family from Chicago to the Ozarks summertime tourist resort. Marty is on the run with his wife Wendy and their two children when a money-laundering operation goes south, prompting him to settle a sizable debt with a Mexican drug lord to keep his family safe.
The terrible circumstances drive the broken family to unite as the Byrdes' future hangs in the line. These recommendations for a crime drama that consists of criminal masterminds will surely be an escape for you from the boring world!