If you are obsessed with binge-watching psychological thrillers, then you must be familiar with all the best tv shows on Apple TV that were released in 2019 with a limited amount of content. The number of tv shows and movies on Apple TV is increasing tremendously each year. Since Apple TV itself produces these shows, we can expect some of the top-rated original series that aren't available on major streaming giants such as Netflix, Hulu, HBO Max, etc.
Apple TV Plus is available free of charge for those people who have an Apple device. So, it is a must-have experience for all Apple lovers out there. Here is a list of 40 highly recommended Apple TV Plus shows you need to watch at least once in a lifetime.
40. The Morning Show
Starring: Jennifer Aniston, Reese Witherspoon, Steve Carell, Billy Crudup, Mark Duplass
IMDb Rating: 8.3/10
Rotten Tomatoes Rating: 64%
The Morning Show is one of the most popular Apple TV Plus shows. It features the dark side of the competitive business involved in TV. The Morning Show attempts to make the viewers get a little sneak peek into the lives of celebrities who provide the most reliable source of information to the entire America early in the morning. The presence of Jennifer Aniston and Steve Carell is enough to bring viewership and make this show the best drama series on Apple TV Plus.
39. Mythic Quest
Director: Charlie Day, Megan Ganz, Rob McElhenney
Starring: Rob McElhenney; Ashly Burch; Jessie Ennis; Imani Hakim; David Hornsby; Charlotte Nicdao; Danny Pudi; F. Murray Abraham
IMDb Rating: 7.8/10
Rotten Tomatoes Rating: 97%
Mythic Quest is a comedy series that revolves around a studio that created a popular video game named Mythic Quest. Ian Grimm is the man behind this video game. The intriguing story of Mythic Quest is sure to get you glued to your screen for hours. This well-executed show is unexpected and hilarious at the same time. This hidden gem is a must-watch for all those people who live for the comedy genre.
38. Central Park
Director: Josh Gad & Loren Bouchard & Nora Smith
Cast: Kristen Bell; Tituss Burgess; Daveed Diggs; Josh Gad; Kathryn Hahn; Leslie Odom Jr. Stanley Tucci; Emmy Raver-Lampman
IMDb Rating: 6.8/10
Rotten Tomatoes Rating: 97%
Central Park is a quirky animated show that revolves around the journey of family caretakers who unexpectedly save the world-famous park. We assure you that this animated sitcom is one of the most hilarious animated Apple TV Plus shows ever. Every song is a banger in this TV show. This is a well-animated series with smooth animation, an amazing voice cast, over-the-top hilarious dialogues, and villains that are hilariously funny. In short, Central Park is one of the best Apple TV Plus series in the animation category.
37. Dickinson
Director: Alena Smith
Starring: Hailee Steinfeld, Toby Huss, Adrian Blake Enscoe
IMDb Rating: 7.6/10
Rotten Tomatoes Rating: 92%
Dickinson is a comedy Apple TV Plus show that presents a sneak peek into the life of the fearless young poet Emily Dickinson. The outstanding comedy series tackles the sensitive topics of family, gender, and society with the utmost sensibility and clarity. We are forever grateful to Hailee Steinfeld for playing this character, as no one could have played the character the way Hailee did. This is surely the much-needed comedy-drama we have been craving to see our entire lives.
36. The Afterparty
Director: Christopher Miller
Starring: Tiffany Haddish, Sam Richardson, Zoë Chao
IMDb Rating: 7.2/10
Rotten Tomatoes Rating: 89%
High school reunions always call for over-the-top drama. The Afterparty is a murder mystery TV show that revolves around a much-awaited high school reunion that mysteriously turns into a murder mystery. This murder mystery stands out from the rest of the shows as it has amazing twists and turns which will blow your mind. The talented cast members make this series one of the greatest murder mysteries of the decade.
35. Defending Jacob
Director: Morten Tyldum
Starring: Chris Evans, Michelle Dockery, Jaeden Martell
IMDb Rating: 7.9/10
Rotten Tomatoes Rating: 72%
How can you ever replace the unconditional love of your family? They hold your hand even if the whole world is brutally against you. This idea is very well described in the super hit Apple TV series known as Defending Jacob. It follows a protective family in their journey of unraveling the truth when their son is accused of being involved in a high-profile murder. This moving story is sure to give you goosebumps from the start till the very end. It is based on the popular novel by William Landay.
34. Home Before Dark
Director: Dana Fox
Starring: Brooklynn Prince, Jim Sturgess, Abby Miller
IMDb Rating: 75/10
Rotten Tomatoes Rating: 81%
Home Before Dark is a perfect mystery drama to uplift your mood. It is based on the life of Hilde Lysiak, a young girl who is determined to be a journalist. She shifts to a small coastal town in Brooklyn to start a new life. She unexpectedly unravels a mysterious reality that everyone tries to hide from her. This teen drama is sure to make you feel left out of all the adventures you could have experienced in your teenage years (Too bad we all lead a mainstream life!).
33. Losing Alice
Director: Sigal Avin
Starring: Ayelet Zurer; Lihi Kornowski; Gal Toren; Shai Avivi; Chelli Goldenberg
IMDb Rating: 6.5/10
Rotten Tomatoes Rating: 77%
Losing Alice is a psychological drama that follows the journey of a determined female film director becoming obsessed with an attractive screenwriter. This interesting storyline is most likely to turn your world upside down with its sizzling cast members and epic twists and turns. This thrilling cinematic journey makes use of flashbacks in a complex narrative that attempts to give an insight into what's going on in the mind of the lead actor.
32. The Snoopy Show and Snoopy in Space
Director: Rob Boutilier
Cast: Terry McGurrin, Robert Tinkler
IMDb Rating: 7.7/10
Rotten Tomatoes Rating: 100%
kids are going to love this animated TV series where our adorable Snoopy dreams about becoming an astronaut. His dream gets wings when the whole peanut gang and Woodstock tag along with our Snoopy go on a trip to NASA. They unknowingly land on a space mission where they explore the unexpected. This comedy-adventure series is one of the most amazing Apple TV Plus shows.
31. Foundation
Director: David S. Goyer
Starring: Jared Harris, Lee Pace, Lou Llobell
IMDb Rating: 7.4/10
Rotten Tomatoes Rating: 70%
Foundation revolves around the existence of humans under the rule of the Galactic Empire. This is one of the most ambitious and well-written shows to ever come out on Apple TV. This epic sci-fi series aims to present a unique take on faith and religion against science and human efforts. Due to the massive demand of the audience, the show was renewed for a sequel.
30. Mr. Corman
Director: Joseph Gordon-Levitt
Starring: Joseph Gordon-Levitt; Arturo Castro
IMDb Rating: 6.5/10
Rotten Tomatoes Rating: 70%
This comedy-drama show revolves around the life of a public school teacher named Josh Corman from San Fernando Valley. He dreamt about being a rock star, but destiny forced him to become a teacher in the fifth grade. Now he struggles with anxiety and finding true purpose in life. It is a must-watch for all people who want to watch something new and fresh. Sadly, this underrated show was canceled after the first season.
29. Servant
Director: Tony Basgallop
Starring: Lauren Ambrose; Toby Kebbell; Nell Tiger Free; Rupert Grint
IMDb Rating: 7.5/10
Rotten Tomatoes Rating: 88%
This psychological horror Apple TV show revolves around a couple from Philadelphia who hire a young girl named Leanne to be the nanny for their newborn. The presence of Leanne gives rise to spooky and weird occurrences in their home. This is undoubtedly one of the best horrors Apple TV shows to binge-watch.
28. Truth Be Told
Director: Nichelle Tramble
Starring: Octavia Spencer, Lizzy Caplan, Aaron Paul
IMDb Rating: 7.1/10
Rotten Tomatoes Rating: 31%
Truth Be Told is a drama series that revolves around the journey of finding the truth about the mysterious murder case investigated by Poppy Parnell, who runs true crime podcasts. This murder mystery is based on the death of the father of two identical twins. After an exciting second season, this popular TV show was renewed for a power-packed season 3.
27. Lisey's Story
Director: Pablo Larraín
Starring: Julianne Moore; Clive Owen; Jennifer Jason Leigh; Dane DeHaan
IMDb Rating: 5.8/10
Rotten Tomatoes Rating: 53%
Lisey's Story is a horror drama that is adapted from the novel of the popular Stephen King. This terrifying thriller story revolves around the widow of Scott Landon, who is a highly popular fiction writer.
Lisey still hasn't gotten over the death of her husband. Lisey finds out that Scott has created a treasure hunt for her while going through Scott's belongings. The treasure hunt involves the memories of their marriage in the form of clues. Lisey's Story is deeply compelling, and all thriller lovers are sure to cherish every minute of it.
26. Little Voice
Director: Sara Bareilles
Starring: Brittany O'Grady, Sean Teale, Colton Ryan
IMDb Rating: 7.1/10
Rotten Tomatoes Rating: 77%
This coming-of-age story revolves around a profoundly talented performer named Bess King, who is trying hard to accomplish the dream in his eyes. Meanwhile, he is seen dealing with rejection, a love life, and complex family problems. Little Voice has a very powerful message about finding your true voice and having the strength to use it. We guarantee you that this series will never leave your mind.
25. Ted Lasso
Director: Jason Sudeikis
Starring: Jason Sudeikis, Hannah Waddingham, Jeremy Swift
IMDb Rating: 8.9/10
Rotten Tomatoes Rating: 94%
Ted Lasso revolves around an American football coach named Ted Lasso, who is hired to train a professional soccer team. The series features the hilarious journey of Ted as he has no experience in playing soccer.
The character of Ted is played by Jason Sudeikis, who is widely known for his acting talent and screen presence. The series is a must-watch for all the sports fans out there who love light-hearted comedy. Due to the overwhelming response for the first two seasons, this sports comedy series was renewed for a third season.
24. See
Director: Steven Knight
Starring: Jason Momoa, Sylvia Hoeks, Hera Hilmar
IMDb Rating: 7.7/10
Rotten Tomatoes Rating: 63%
This science-fiction drama series was released when Apple TV had just started its services. See revolves around the father of the twins named Baba Voss, that were born after centuries of struggle. They were born with extraordinary abilities of sight that would help them in protecting the tribe against the disastrous queen.
The executive producers of the series consist of Knight, Lawrence, Peter Chernin, Jenno Topping, and Kristen Campo. We assure you that this well-written storyline will never disappoint you. We have an exciting piece of information for the people who enjoyed watching the first two seasons; this amazing masterpiece is officially renewed for the third season!
23. For All Mankind
Director: Ronald D. Moore
Starring: Joel Kinnaman, Michael Dorman, Sarah Jones
IMDb Rating: 7.9/10
Rotten Tomatoes Rating: 87%
For All Mankind is a popular science fiction drama series that features an alternate history, attempting to portray the efforts of NASA and their space program and space race that explores space and beyond. This spectacular TV show has an extreme potential that gets more and more interesting after every episode.
22. Little America
Starring: Suraj Sharma, Jearnest Corchado, Rishi Danda
IMDb Rating: 7.5/10
Rotten Tomatoes Rating: 95%
This anthology series revolves around the complicated, hilarious, and heartfelt lives of immigrants that live in America. This Apple TV show is inspired by real incidents that were featured in Epic Magazine. This happy and meaningful show is a must-watch for all those people who want to dive into a light-hearted comedy series.
21. Trying
Director: Jim O'Hanlon
Starring: Esther Smith; Rafe Spall
IMDb Rating: 7.8/10
Rotten Tomatoes Rating: 93%
Trying is a comedy Apple TV show that revolves around a couple, Nikki and Jason, who are anxiously waiting to have a child. They decide to adopt a child, but the challenges that come along with the adoption process are nothing more than a nightmare—the first two seasons received positive reviews from the audience. Looking at the immense popularity of this series, the show was officially renewed for a third season.
20. Pachinko
Starring: Soji Arai, Jin Ha, Jun-woo Han
IMDb Rating: 8.4/10
Rotten Tomatoes Rating: 98%
Pachinko is a romantic Apple TV show that revolves around a Korean immigrant family that was forced to leave their homeland in a constant struggle for survival. This drama has beautifully presented the vibe of the novel. Get ready; this deeply emotional will force you to shed some tears. This show has a weird charm; every emotional moment will make you crave for more.
19. The Problem with Jon Stewart
IMDb Rating: 7.3/10
Rotten Tomatoes Rating: 71%
Late-night current affairs programs are a bit mainstream and old-fashioned. Well, not if the legendary Jon Stewart walks in. This late-night show offers a social commentary on this iconic personality. Each episode tackles one issue to give viewers a detailed analysis of the topic. If you are a Jon Stewart fan, then you will most probably be obsessed with this fantastic Apple TV series.
18. Amazing Stories
Starring: Dylan O'Brien, Victoria Pedretti
IMDb Rating: 6.2/10
Rotten Tomatoes Rating: 40%
Amazing Stories is one of the best anthology series presented by Apple TV. This show is a perfect blend of fantasy, science fiction, and drama. This TV show portrays five tales about infinite imagination that is sure to leave you awestruck. Dylan O'Brien and Victoria Pedretti did a fabulous job in making this series super entertaining.
17. Severance
Director: Ben Stiller
Starring: Adam Scott, Zach Cherry, Britt Lower, Tramell Tillman
IMDb Rating: 8.3/10
Rotten Tomatoes Rating: 97%
Apple TV is known for presenting the best psychological thrillers, and the Apple TV show Severance is one of them. The series revolves around a dedicated employee of Limon Industries named Mark Scout, who enrolls in a severance program that surgically separates their memories between their work and personal lives to maintain a work-life balance. This time Adam Scott, who played the title character, amazed the fans with his serious and dramatic role. The unique concept of the show makes this series stand out from the rest of the psychological thrillers.
16. Physical
Starring: Rose Byrne, Rory Scovel, Geoffrey Arend
IMDb Rating: 7.3/10
Rotten Tomatoes Rating: 65%
Physical is a dark humor Apple TV series that revolves around a nearly tormented housewife known as Sheila Rubin in her adventurous journey of finding her true calling through aerobics. The protagonist is played by Rose Byrne, one of the most fascinating and underrated actresses of the decade.
15. Calls
Starring: Nick Jonas, Pedro Pascal, Rosario Dawson, Lily Collins
IMDb Rating: 7.7/10
Rotten Tomatoes Rating: 95%
Calls are mind-boggling drama television series that uniquely uses audio and abstract visuals to convey spine-chilling stories. This interesting idea of presenting a story through a series of phone calls was greatly adored by the audience all around the world, especially Apple TV fans.
14. The Shrink Next Door
Starring: Will Ferrell, Paul Rudd, Kathryn Hahn, Casey Wilson
IMDb Rating: 7.1/10
Rotten Tomatoes Rating: 58%
This psychological black comedy is based on the true story of psychiatrist Ike Herschkopf who gradually introduces himself into the life of the patient, Marty, who just wants to get better at his personal life. This show proves that comedy actors can become the most amazing drama performers ever! This star-studded drama is decked up with fantastic cast members who make this show one of the most popular Apple TV shows. The interesting storyline makes this series one of the best Apple TV shows in the thriller genre.
13. Fraggle Rock: Back To The Rock
Cast: Dave Goelz, John Tartaglia, Karen Prell
IMDb Rating: 8.3/10
Rotten Tomatoes Rating: 100%
Fraggle Rock: Back To The Rock is one of the greatest kid's puppet TV shows that is greatly appreciated for its musical fantasy element. A woman named Doc owns a house that embodies a mysterious hole named Fraggle Rock that is decked up with underground caverns, grottos, lakes, streams, flora, and fauna. The show describes the adventures of three friends who live in the hole.
12. Oprah's Book Club
Starring: Oprah Winfrey
IMDb Rating: 4.4/10
Rotten Tomatoes Rating: 65%
Oprah's Book Club is a talk show that presents raw and compelling conversations hosted by the legendary Oprah Winfrey. Oprah, Famous for her positivity and clarity of thought, which we see in the show.
11. Tehran
Director: Daniel Syrkin
Starring: Niv Sultan, Shaun Toub
IMDb Rating: 7.5/10
Rotten Tomatoes Rating: 94%
This spy thriller revolves around an agent known as Mossad who goes deep undercover in the most mind-numbing mission that takes place in Iran's capital, Tehran. We have an exciting piece of news for the people who loved the first season. The second season will officially premiere on May 6, 2021.
10. The Last Days of Ptolemy Grey
Starring: Samuel L. Jackson, Dominique Fishback, Walton Goggins
IMDb Rating: 7.6/10
Rotten Tomatoes Rating: 87%
The Last Days of Ptolemy Grey is a drama miniseries that revolves around a 93-year-old man who his family and friends abandon. He can't remember things. His memories reveal a shocking truth after the doctors find a way to restore his memory.
Somebody, please give the lead character Samuel Jackson all the roses and recognition because he seriously deserves every single bit of it. The incredible cast members make this series more and more exciting. The icing on the cake is the presence of this iconic actor as the protagonist, as it feels like he is made for the dramatic role.
9. Lincoln's Dilemma
IMDb Rating: 6.6/10
Rotten Tomatoes Rating: 93%
Lincoln's Dilemma is one of the most amazing series that is based on the 16th president of the United States, Abraham Lincoln. The series showcases Lincoln's journey to wipe out slavery, along with a little sneak peek from educators, journalists, and Lincoln scholars. The series also includes rare footage of Lincoln that seeks to widen the perspective of a viewer. This series aims to unravel the side of Lincoln that you haven't imagined before. The archival footage adds a lot of charm to the series and makes it believable.
8. Suspicion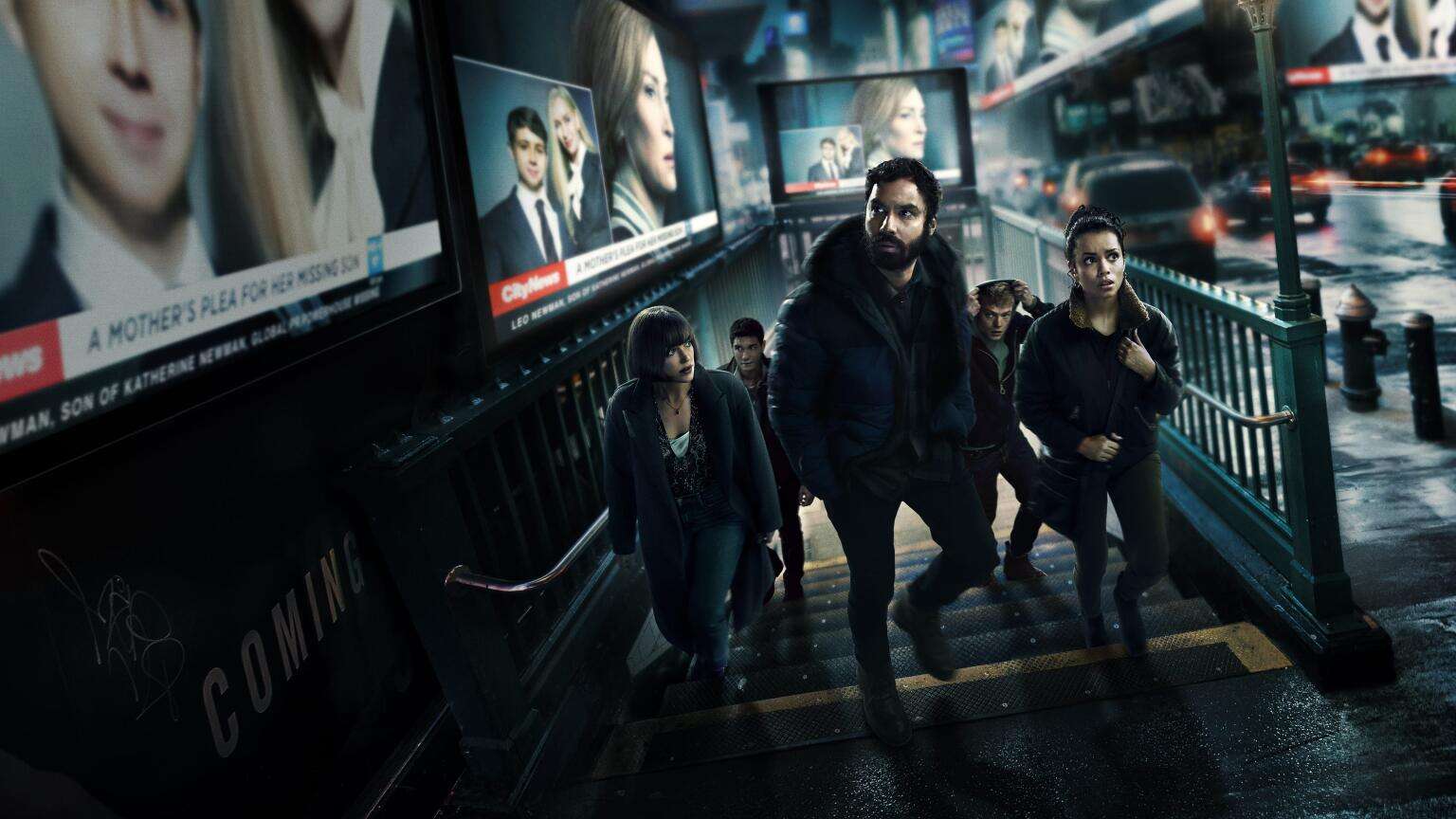 Director: Chris Long
Starring: Kunal Nayyar, Georgina Campbell, Elyes Gabel
IMDb Rating: 6.2/10
Rotten Tomatoes Rating: 50%
Apple TV has had a knack for creating thriller content for the last few years. And we can never stop watching them because they are so interesting. One such series is Suspicion which revolves around five ordinary British people who are accused of kidnapping the son of a prominent United States businesswoman. Will they ever be able to prove their innocence?
This unpredictable show gets more and more intriguing after every episode. It is amazing to see Kunal Nayyar in a dramatic role after his hilarious performance in the legendary TV show, The Big Bang Theory. Suspicion is a perfect show for people who live in the thriller genre.
7. Dr. Brain
Director: Kim Jee Woon
Starring: Lee Sun Kyun, Lee Yoo Young, Park Hee Soon
IMDb Rating: 6.8/10
Rotten Tomatoes Rating: 78%
If you are a K drama fan, then you seriously need to watch Dr. Brain. This science-fiction thriller is adapted from the popular Korean webtoon that goes by the same name, created by Hongjacga. It is the first show produced by Apple TV in the Korean language.
The show revolves around the bittersweet relationship between two Korean sisters and a genius neurologist who attempts to solve the mysterious accident that killed his family. Of the popular demand for this series from the audience, the show was renewed for a second season. This show is categorized as one of the best Apple TV shows.
6. Acapulco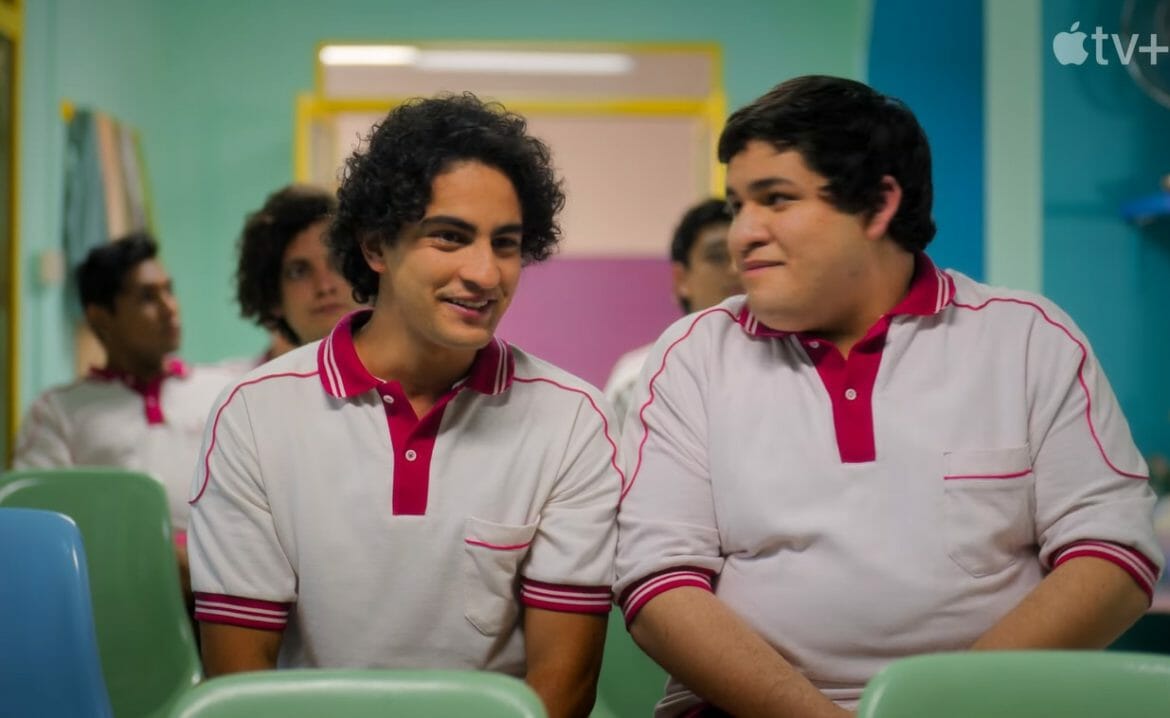 Director:
Starring: Eugenio Derbez; Enrique Arrizon
IMDb Rating: 7.5/10
Rotten Tomatoes Rating: 100%
Acapulco is a comedy series that presents a journey set in the 80s by Maximo Gallardo, who gets his dream job to be a cabana boy at the most luxurious hotel in Acapulco. He realizes that the job is nothing like what he imagined in his rosy dreams. It is far more complex and needs a lot of his patience. This show wins from the lovely production and the amazing performances of the main cast as well as the supporting cast members. Because the first season received a positive response from the viewers, the series was officially renewed for a sequel.
5. Puppy Place
Cast: Riley Looc, Brooklynn MacKenzie, Dominique Toney
IMDb Rating: 7.1/10
Puppy Place is highly recommended for all dog lovers out there. It revolves around two siblings who are passionate about dogs and their foster adventures (the dog lover inside me is flipping!). This series features some of the most adorable dogs and puppies, which acts as a treat to the audience. This show is a dream come true for all the animal enthusiasts out there.
4. Hello, Jack! The Kindness Show
Cast: Jack McBrayer, Markita Prescott, Albert Kong
IMDb Rating: 7.2/10
Have you ever imagined a show that teaches your kids good values, which present-day society fails to portray? No, right! But Hello, Jack! The Kindness Show has everything your kids need to learn to be good humans. This show has an interesting way of reaching younger audiences. First of all, the premise is so welcoming and peaceful that anyone would be wholeheartedly willing to watch the show.
The messages of kindness and compassion are very well represented in the show. The TV series attempts to prepare the kids to be a better version of themselves to create a healthy environment for everyone (Jack McBrayer is nothing more than an angel in this series!).
3. Harriet the Spy
Director: Allison Craig
Cast: Beanie Feldstein, Jane Lynch, Lacey Chabert
IMDb Rating: 7.5/10
Rotten Tomatoes: 50%
Harriet the Spy a well-animated series adapted from a novel that goes by the same name, written by Louise Fitzhugh. The Apple TV Plus series revolves around an inquisitive, Fearless teenager who dreams about being a professional writer. This new generation of children's series is highly popular among kids (and their parents, of course). This series is so modern yet so visually classical. The animation is sure to give you 90s nostalgia.
2. Swagger
Starring: O'Shea Jackson Jr., Isaiah Hill
IMDb Rating: 7/10
Rotten Tomatoes Rating: 92%
Swagger is a perfect choice for a sports fan as it attempts to showcase competitive youth basketball, the players, the families, and their mentors who support them in achieving their dreams and ambitions. The life of the basketball player Kevin Durant somewhat inspires the show. This sports drama series is one of the best Apple TV Plus shows.
1. Schmigadoon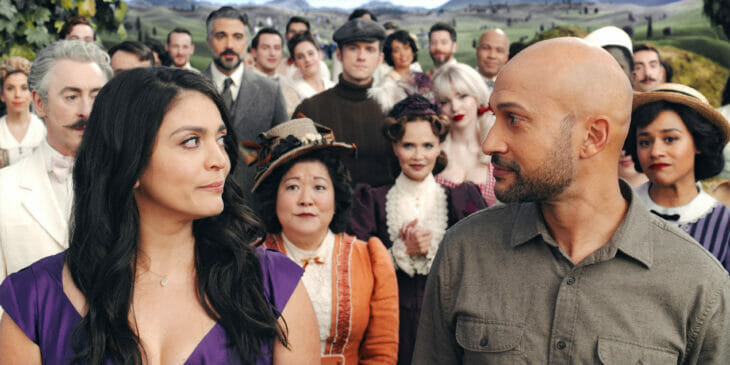 Director: Barry Sonnenfeld
Starring: Keegan Michael Key, Cecily Strong
IMDb Rating: 7.3/10
Rotten Tomatoes Rating: 88%
Schmigadoon perfectly blends music and humor as it presents a parody of the aspiring musicians of the 1940s and 1950s. Melissa and Josh are two people who go on a backpacking trip to save their relationship from falling apart. They get lost due to constant quibbling between them. They find a welcoming magical town called Schmigadoon.
Soon they realize they can't get out of the town until they find true love. The star of the show has to be Keegan Michael Key. The unique premise makes this series one of the best Apple TV Plus shows.
Conclusion:
Apple TV is known for creating original series, especially psychological thrillers that stay in our hearts for life. Streaming services like Apple TV are fully aware of their responsibility, and that's the reason why it creates the best possible content out there. Some of the best Apple TV Plus series include Mythic Quest, Suspicion, The Morning Show, and Little America.
Movies like The Elephant Queen, Beastie Boys Story, Bruce Springsteen's Letter To You, Lego movie, Hala, and Billie Eilish: The World's A Little Blurry show that there is no other platform like Apple TV Plus.