War can be scary, and war might seem like hell. But when a movie on war is made, it is entertaining. What is better than having a nail-biting war film that will keep you hooked to your screens. Here is a list of the 30 best war movies on Netflix that you can watch with your friends and family.
War movies bring out the different aspects of war and how it is not a fight between two enemies, rather it is a fight from social, personal, psychological, and moral standpoints,
Some war films might make you cry your heart out while others will make you swell with pride and some others will show you the best action-adventure, love and death sequences.
30. The Forgotten Battle (2020)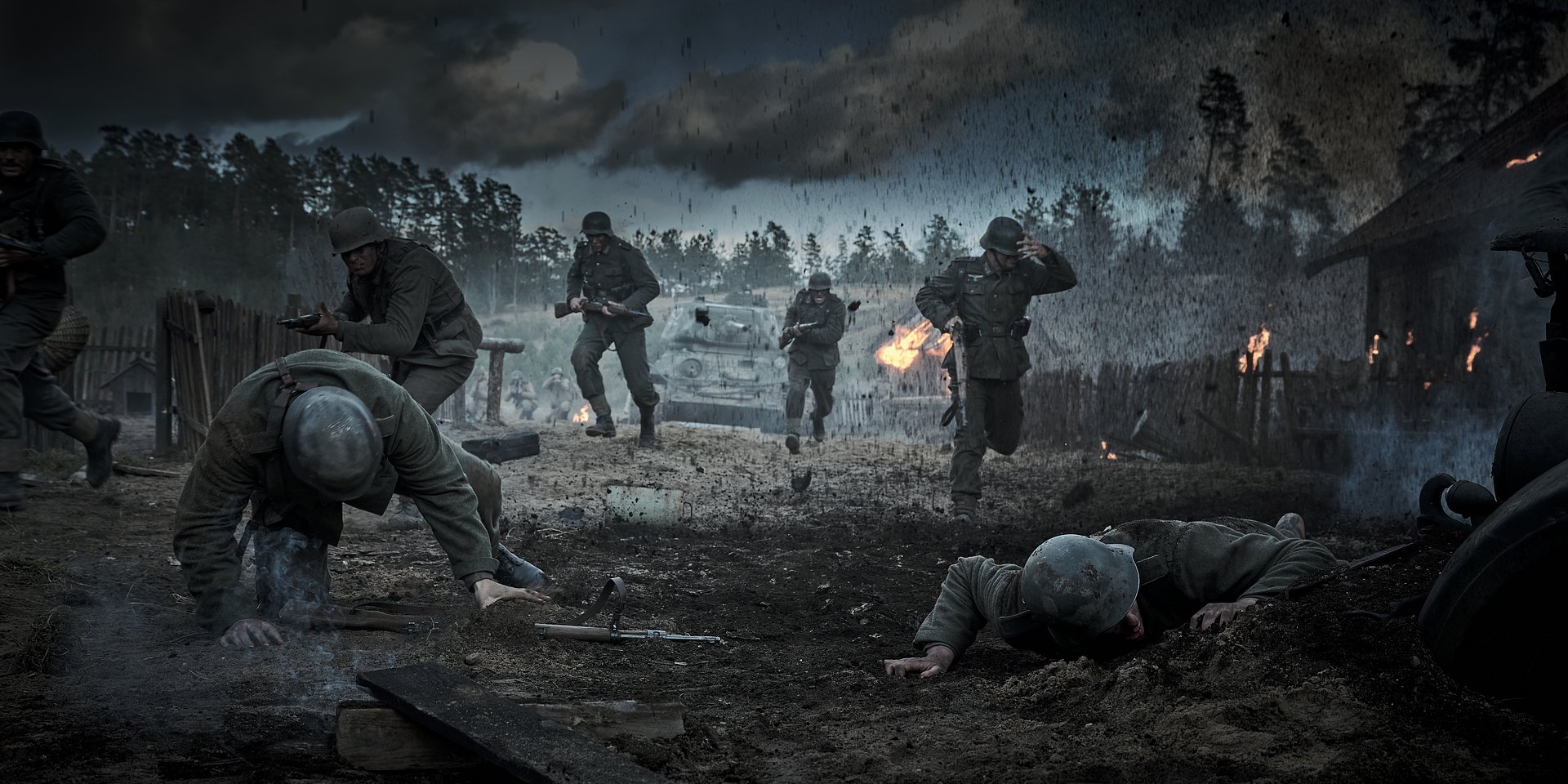 Director: Matthijs van Heijningen Jr.
Writer:  Paula van der Oest Jesse Maiman
Cast: Susan Radder, Gijs Blom, Jamie Flatters, Tom Felton
IMDb Ratings: 7.1 /10
Rotten Tomatoes Score: 100%
The Forgotten Battle is a Dutch war drama movie released in the year 2017. It is a film which is directed by Matthijs van Heijningen Jr. and is based on the Battle of Scheldt which took place in the year 1944. It showcases the story of a Dutch Axis soldier, A British gliding pilot and a woman part of the resistance from Zeeland. The cast is vast and equally versatile which makes the movie a great watch!
29. Unbroken (2014)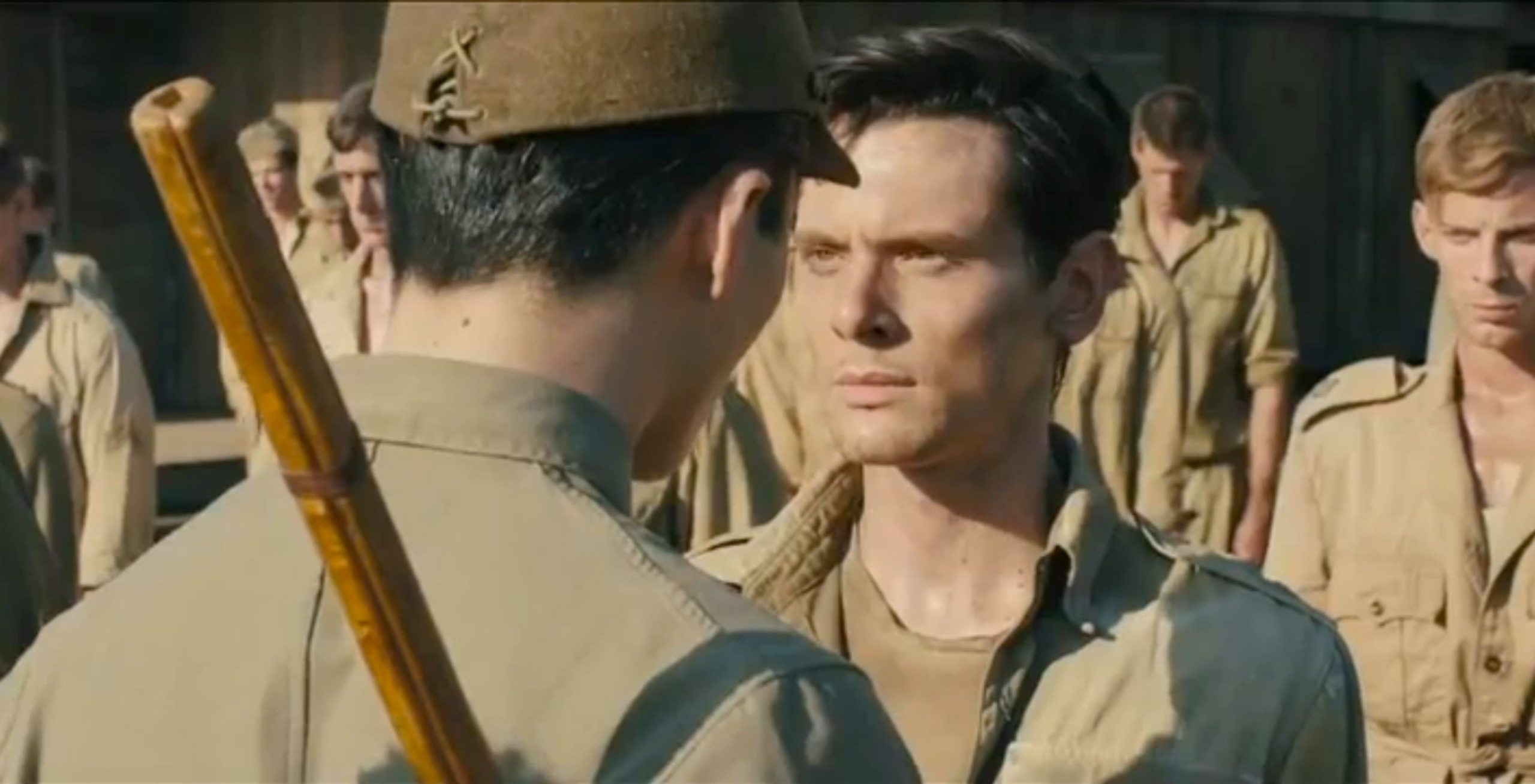 Director: Angelina Jolie
Writer: Laura Hillenbrand
Cast: Jake O'Connell, Miyavi, Domhall, Gleeson, Garrett Hedlund
IMDb Ratings: 7.2/10
Rotten Tomatoes Score: 51%
A biographical war drama movie from America released in the year 2014. The movie stars Jake O'Connell who is playing the role of an American Olypian and Army Officer Louis "Louie" Zamperini as well as Miyavi who is a general from the Imperial Japanese Army. It is a story of a survivor who survived on a raft for 44 days after being held captive in a Japanese Prisoner Camp. A story that is equally captivating and intense as a war drama movie.
28. Black Crab
Director: Adam Berg
Writer: Adam Berg
Cast: Noomi Rapace, Dar Salim, Jakob Oftebro, David Dencik, Erik Enge
IMDb Ratings: 5.7/10
Rotten Tomatoes Score: 53%
Black Crab is an action thriller movie that is made in Sweden and released in the year 2022. It follows the story of a speed skater who joins an army soldier's group for a dangerous and secretive mission of crossing and skating through the area of enemy lines. An interesting watch that gives a perfect feeling of a war drama thriller and has moments of thrill in it.
27. All Quiet on the Western Front (2022)
Director: Edward Berger
Writer: Erich Maria Remarque
Cast: Daniel Brühl, Felix Kammerer, Aaron Hilmer
IMDb Ratings: 7.8/10
Rotten Tomatoes Score: 90%
A movie that won multiple Oscars and has been highly critically appreciated is All Quiet on the Western Front. It depicts the story of a young and idealistic German soldier named Paul Bäumer who comes face-to-face with the dark, dreading and harsh realities of the Second World War. A great movie that showcases the true situations and times of war quite well.
26. The Shadow in My Eye
Director: Ole Bornedal
Writer: Ole Bornedal
Cast: Fanny Bornedal, Bertam Bisgaard, Alban Lendori, Dancia Curcic 
IMDb Ratings: 7.3/10
Rotten Tomatoes Score: 90%
The movie 'The Shadow in My Eye', depicts and revolves around the story of the Operation Carthage that was carried out by the Royal Air Force (RAF) during the Second World War, in Copenhagen which is situated in Denmark. It was because of the crashing of one of the planes that a school was wrongly identified as well as bombed during the mission. An intense and relatively heart-touching story of a war drama of the Second World War.
25. The King (2019)
Director: David Michôd
Cast: Timothée Chalamet, Joel Edgerton, Sean Harris, Tom Glynn-Carney
Run Time: 2 hr. 20 min.
The King is technically a movie about a historical conflict even though it was inspired by and made as an epic. The plot is based on Henriad by William Shakespeare. The plot centers on Henry V, the eldest son of King Henry IV of England, and is adaptation of three different plays about Henry IV and Henry V.
After his father's passing, the emotionally aloof and disenchanted prince undergoes a change in life and character. In order to become the legitimate ruler that his kingdom expects him to be, Henry must successfully navigate his emotions, royal politics, and the enemies that his father left behind.
24. Outside the Wire (2021)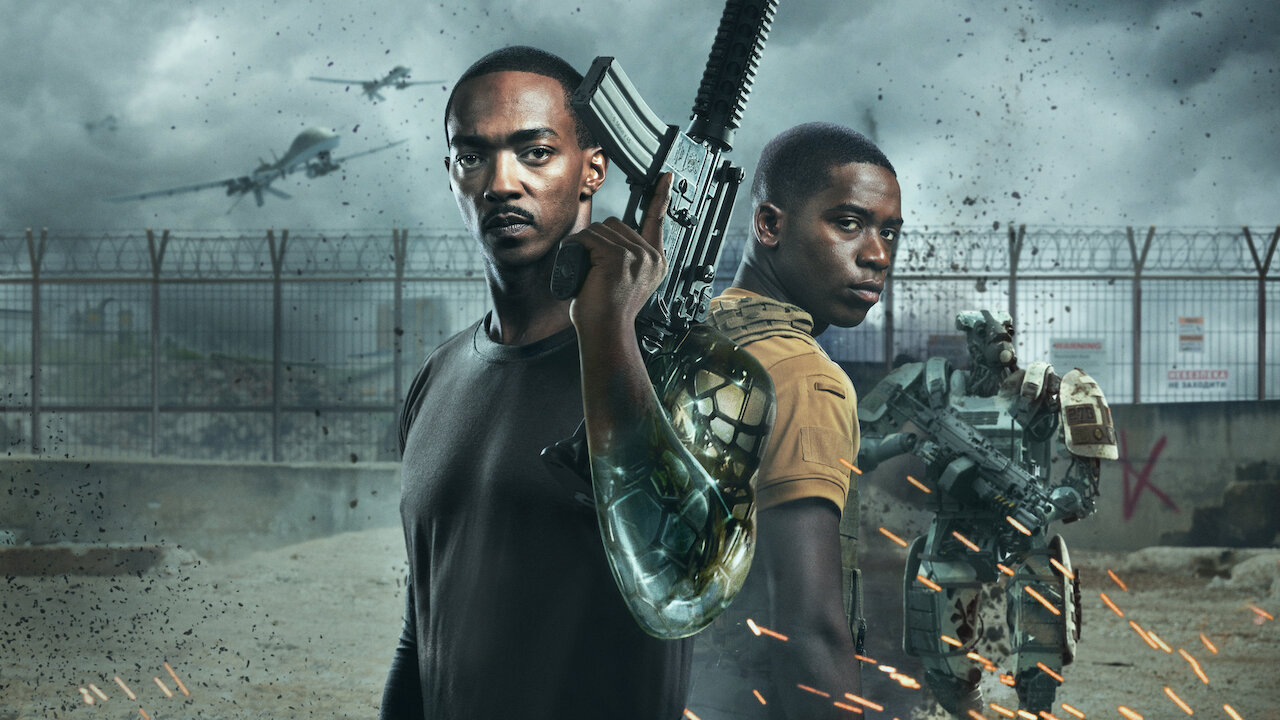 Director: Mikael Håfström
Cast: Anthony Mackie, Damson Idris, Emily Beecham
Run Time: 1 hr. 55 min.
Science-fiction military drama Outside the Wire appears to be little more than an action-packed romp, but it actually has a lot to say. Damson Idris plays drone pilot Harp in this near-future drama, who makes a bad tactical choice and ends up getting punished.
As punishment for his crimes, he is reassigned to Captain Leo's (Anthony Mackie) team, who is actually a highly advanced android super-soldier. Idris and Mackie's humor and on-screen rivalry drive a significant portion of the movie. Both parties are unable to fully trust one another, and it is unclear whether the audience can either.
23. Blood Diamond (2006)
Director: Edward Zwick
Cast: Leonardo DiCaprio, Dijmon Honsou, Jennifer Connoelly, Michael Sheen
Run Time: 2 hr. 23 min.
The gripping action-thriller Blood Diamond is set at the height of the Sierra Leone Civil War. The country has been marred by decades of civil war, and many families have been split up as a result of the never-ending cycle of violence.
Solomon Vandy (Djimon Hounsou), a local fish trader, is compelled to work with Rhodesian smuggler Danny Archer (Leonardo DiCaprio), in order to find rare jewels that could help his family survive.
22. Darkest Hour (2017)
Director: Joe Wright
Cast: Gary Oldman, Lily James, Kristin Scott Thomas, Ben Mendelsohn
Run Time: 2 hr. 5 min.
In recognition of his outstanding portrayal of Winston Churchill in Joe Wright's biopic, Gary Oldman has finally won the Academy Award for Best Actor. Darkest Hour focuses on the crucial time period surrounding Churchill's unexpected election to office and the start of World War II rather than the entirety of the Prime Minister's life.
Similar material to that in Dunkirk is covered, and it demonstrates the political wrangling Churchill had to handle to pull off the daring rescue of British troops from the French coast.
21. Zero Dark Thirty (2012)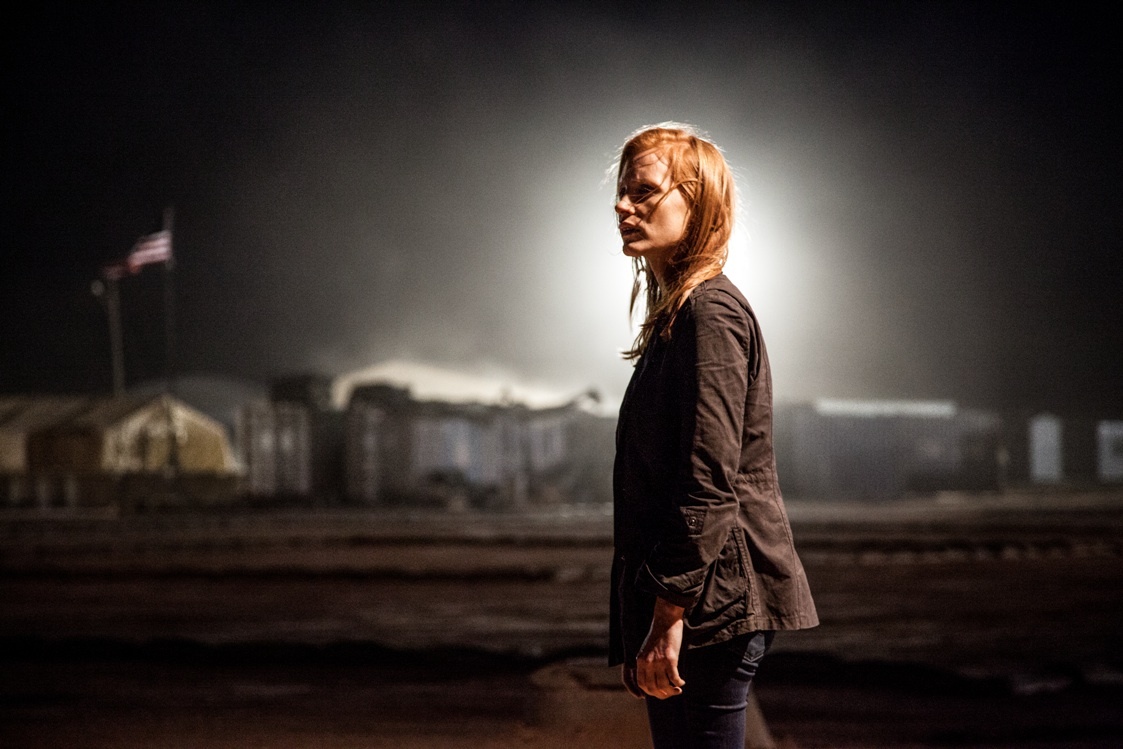 Director: Kathryn Bigelow
Cast: Jessica Chastain, Jason Clarke, Joel Edgerton, Jennifer Ehle
Run Time: 2 hr. 37 min.
Zero Dark Thirty, which earned over $130 million and received five Oscar nominations, was a hit with audiences and critics alike. A brilliant Jessica Chastain plays the role of Maya, a CIA analyst tasked with locating Osama bin Laden, the perpetrator of the 9/11 terrorist attacks, in the movie.
The film is dark, suspenseful, and expertly made; it will keep you on the edge of your seat and raise some thought-provoking, challenging questions about terrorism and war. (Taylor Gates)
20. Apocalypse Now Redux (2001)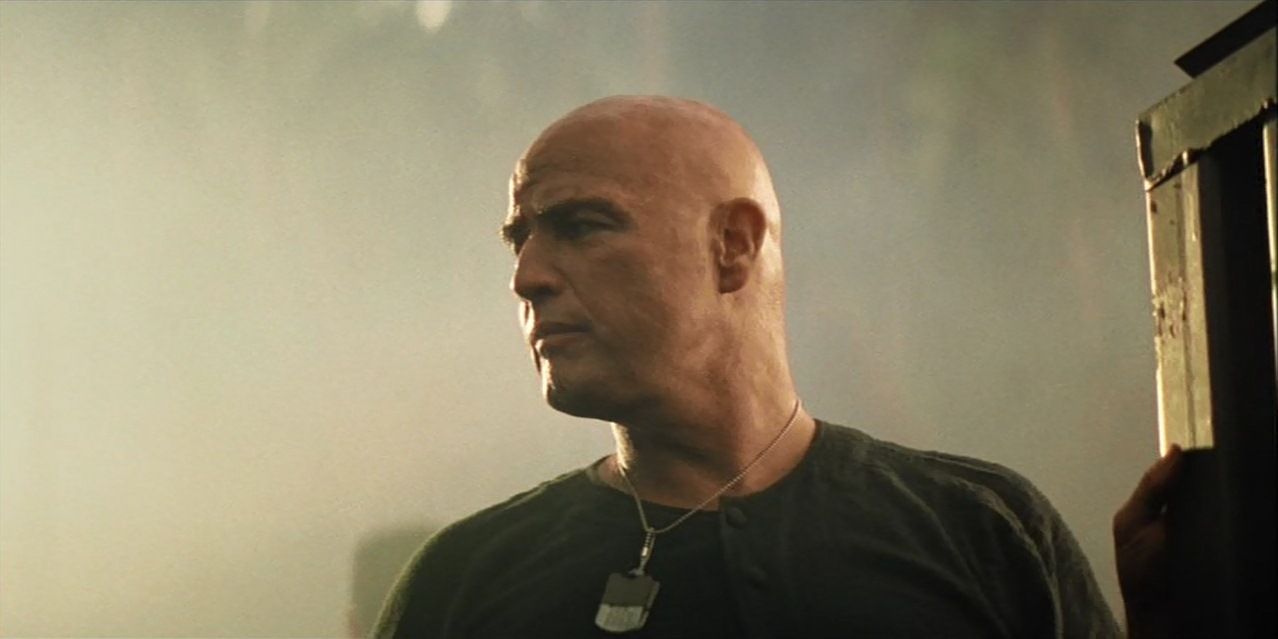 Director: Francis Ford Coppola
Writer: John Milius, Francis Ford Coppola
Cast: Marlon Brando, Robert Duvall, Martin Sheen, Frederic Forrest, Albert Hall, Sam Bottoms, Lauren Fishburne, Christian Marquand, Aurore Clement, Harrison Ford, Dennis Hopper
IMDb Ratings: 8.5/10
Rotten Tomatoes Score: 93%
Apocalypse Now Redux is the reimagination of the Vietnam War story that is Joseph Conrad's Heart of Darkness. This Vietnam War story film depicts the story of Captain Willard who goes on a dangerous mission to eliminate none other than the infamous Colonel Kurtz. Captain Kurts has gone rogue on the Combonian border, and he needs stopping.
Will Captain Willard succeed in his mission, and will he be able to stop Captain Kurtz? The film is a redefined version of the 1979 classic of the same name and is full of action-packed sequences as well as some nail-biting instances.
19. Beasts of No Nation (2015)
Director: Cary Joji Fukunaga
Writer: Cary Joji Fukunaga
Cast: Idris Elba, Kurt Egyiawan, Jude Akuwudike, Emmanuel King King Nil Adom Quaye, Abraham Attah
IMDb Ratings: 7.7/10
Rotten Tomatoes Score: 92%
Beasts of No Nation is a film set in the backdrop of civil war in an unknown African country. The film narrates the story of a young boy, Agu, who lost his family to war and is left to protect himself. He soon joins The Native Defense Forces, a militant group as a child soldier.
UN troops goes to a school when his past experience haunt him. Will Agu be able to come out of his trauma and lead a normal life? Will Agu ever find out about his family? Beasts of No Nation is one of the best war films that you should watch.
18. Braveheart (1995)
Director: Mel Gibson
Writer: Randall Wallace
Cast: Mel Gibson, Sophie Marceau, Patrick McGoohan, Catherine McCormack, Brendan Gleeson
IMDb Ratings: 8.4/10
Rotten Tomatoes Score: 78%
This classic war film is one of the best war movies on Netflix. Bravehearts is the story of Wallace, a young Scottish man whose family was killed when the English invaded Scotland.
Returning back to Scotland after years, Wallace vows to rebel against the English rule in his country and fights bravely against the forces of the empire. In the process, he loses his wife and is also his own men betray him, but he never gives up.
The end of the film surely assured goosebump moments as even while being publicly executed, Wallace does not beg mercy and instead shouts "Freedom" that rings across the streets.
17. Da 5 Bloods (2020)
Director: Spike Lee
Writer: Danny Bilson, Paul De Meo, Kevin Willmott, Spike Lee
Cast: Delroy Lindo, Jonathan Majors, Clarke Peters, Norm Lewis, Isiah Whitlock Jr., Melanie Thierry, Paul Walter Hauser, Jasper Paakkonen, Jean Reno, Chadwick Boseman
IMDb Ratings: 6.5/10
Rotten Tomatoes Score: 92%
Set during the time of the Vietnam War, Da 5 Bloods shows a group of black American soldiers discover gold bars from a plane crash site and bury them. However, due to their leader's death and the bombings, they have no clue regarding the burial site. Years later, the group returns to Vietnam in search of gold. The group has to battle forces of nature as well as men on their journey to recover the gold.
Deemed as one of the best war movies, Da 5 Bloods depict an adventurous yet emotional journey of war, separation, guilt, love, friendship, and greed and is definitely a must-watch.
16. Extraction (2020)
Director: Sam Hargrave
Writer: Joe Russo
Cast: Chris Hemsworth, Rudhraksh Jaiswal, Randeep Hooda, Priyanshu Painyuli, Golshifteh Farahani, Pankaj Tripathi, David Harbour
IMDb Ratings: 6.7/10
Rotten Tomatoes Score: 67%
When the son of a famous drug lord in India is kidnapped, the task to rescue the boy who is captive in Bangladesh falls upon a mercenary called Tyler Rake. On the other hand, the boy's bodyguard Saju too has his own motives and tries to save Ovi. Both Saju and Rake, though enemies, join hands in the end to save Ovi. After Saju's death, it is on Rake to save the young boy.
Motivated by the personal trauma of his own son, will Rake be able to rescue Ovi? Extraction is a fantastic tale of friendships, love, courage, and sacrifice that will keep you hooked to the end.
15. First They Killed My Father (2017)
Director: Angelina Jolie
Writer: Loung Ung, Angelina Jolie
Cast: Sreymoch Sareum, Kompheak Phoeung, Socheata Sveng, Dara Heng, Kimhak Mun
IMDb Ratings: 7.2/10
Rotten Tomatoes Score: 88%
The film First They Killed My Father revolves around the Vietnam War in the backdrop of Cambodia when the American forces start bombing Cambodia.
The story is one of the real war stories of a 5-year-old girl who embarks on a harrowing journey of survival. As the country falls under the reign of the Khmer Rouge, her family is separated, and it is Ung and her will to come out of the misery that befell them.
The film is a dramatization of Cambodian author and human rights activist Loung Ung's childhood and her experience under the tyrannical Khmer Rouge.
14. The Guns of Navarone (1961)
Director: J Lee Thompson
Writer: Carl Foreman
Cast: Gregory Peck, David Niven, Anthony Quinn, Stanley Baker, Anthony Quayle, Irene Papas, Gia Scala, James Darren
IMDb Ratings: 7.5/10
Rotten Tomatoes Score: 86%
Set against the backdrop of World War II in 1943, the film depicts the journey of a small team that is sent to a Greek Island called Navarone in order to destroy the German Guns there and save the allied troops who are stuck there.
The team is led by British major Franklin, an American Mallory and a Greek resistance fighter named Stavros along with Miller, who is an explosives specialist. The men face extreme conditions on the island, as well as face their enemies in spite of brewing personal differences.
13. Les Miserables (2012)
Director: Tom Hooper
Writer: William Nicholson, Alain Boubil, Claude Michel Schonberg, Herbert Kretzmer
Cast: Hugh Jackman, Russel Crowe, Anne Hathway, Amanda Seyfried, Eddie Redmayne, Helena Bonham Carter, Sacha Baron Cohen
IMDb Ratings: 7.4/10
Rotten Tomatoes Score: 70%
Les Miserables is one of the many good war movies that have been released so far. The film revolves around Jean Valjean, who is a prisoner breaks from his parole in order to start a new life.
The film is set against the anti-monarchist rebellion of 1832, the film shows how Jean is on a run from his former prison officer. He also volunteers to take care of his coworker and her daughter.
The film is marked by the eccentric performance of the actors and depicts the difficulties that one has to go through in a tumultuous time.
12. Outlaw King (2018)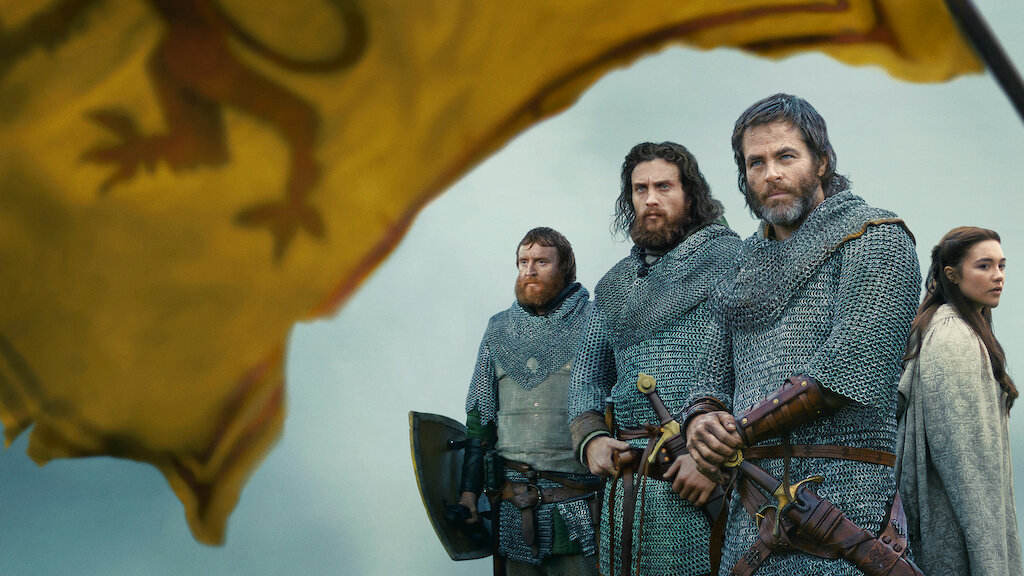 Director: David Mackenzie
Writer: Bash Doran, David Mackenzie, James Macinnes
Cast: Chris Pane, Aaron Taylor Johnson, Florence Pugh, Billy Howle, Sam Spruell, Tony Curran, Callan Mulvey, James Cosmo, Stephen Dillane
IMDb Ratings: 7.2/10
Rotten Tomatoes Score: 88%
This historical action-packed drama film is set in 14th century Scotland. The film depicts the journey of Robert the Bruce whose story remained widely untold but is a story of valor and one's love for the nation. It depicts how Robert The Bruce stirs up an uprising against the occupying English forces.
The film shows his bravery and how he was able to defeat the better equipped and large English army. Outlaw King is one of the best war films in recent times.
11. The Patriot (2000)
Director: Romal Emmerich
Writer: Robert Rodat
Cast: Mel Gibson, Heath Ledger, Joely Richardson, Jason Issacs, Chris Cooper, Tcheky Karyo, Rene Auberjonois, Tom Wilkinson
IMDb Ratings: 7.2/10
Rotten Tomatoes Score: 62%
The film is about the life of a war veteran, Benjamin who forsakes his violent past and settles down after marriage. His happiness is short lived as his wife passes away, but he single-handedly raises his seven children.
Much to his sadness, he loses his son in the ongoing war. Benjamin joins the war after this and what follows is a tale of valor, sacrifice and action as well as one's love for the nation.
10. The Siege of Jadotville (2016)
Director: Richie Smith
Writer: Kevin Brodbin
Cast: Jamie Dornan, Mark Strong, Nikael Persbrandt, Jason O'Mara, Danny Sapani, Michael McElhatton, Guillaume Canet
IMDb Ratings: 7.2/10
Rotten Tomatoes Score: 64%
The story revolves around an Irish commander and his battalion that consists of 150 men who take on 3000 Congolese troops in a siege. French and Belgian mercenaries, hired by big mining corporations lead the Congolese side.
Set in the early 1960's the film depicts how these soldiers withstand the siege of a strategic point even though highly outnumbered. Jamie Dornan portrays the role of Pat Quinlan, the commander who takes the lead as his crew is not prepared for the sudden attack.
9. Triple Frontier (2019)
Director: J.C Chandor
Writer: Mark Boal, J.C Chandor
Cast: Ben Afflec, Oscar Issac, Charlie Hunnam, Garrett Hedlund, Pedro Pascal
IMDb Ratings: 6.4/10
Rotten Tomatoes Score: 70%
This is one of the best war movies on Netflix that revolves around the Former Special Forces Operative unit that reunites for a heist in a multi-border zone in South America. The heroes of the film agree to the mission for themselves instead of their country for the first time in their lives. Each of the former soldiers is a specialist in their own way.
However, when things take an unexpected turn, their loyalty, skills, morals, and friendship are put into question on the battlefield.
8. War Dogs (2016)
Director: Todd Philips
Writer: Stephen Chin, Todd Philips, Jason Smilovic
Cast: Jonah Hill, Miles Teller, Ana de Armas, Bradley Cooper
IMDb Ratings: 7.2/10
Rotten Tomatoes Score: 62%
The film War Dogs is said to be loosely based on the true story of two young men David Packouz and Efraim Diveroli who were offered a humongous amount of three hundred million dollars from the Pentagon to arm the American allies who were there in Afghanistan.
The film is a dark war comedy and has brilliantly explored the genre through its serious yet comic instances that the young men go through whist a war is on the edge. Will the men be able to survive the politics, and will they have to come out of their comfort zones for the money they are being paid? It will be interesting to know what will be at stake.
7. War Machine (2017)
Director: David Michod
Writer: David Michod
Cast: Brad Pitt, Dede Gardner, Jeremey Kleiner, Ted Sarandos, Ian Bryce
IMDb Ratings: 7.1/10
Rotten Tomatoes Score: 61%
War Machine is a satirical take on the politics and war-hungry power play in society. The story depicts the overly proud general Glen Mcmahon played by none other than Bradd Pitt. He has the task to 'clean' Afghanistan. Brad Pitt stars as Glen, who has a group of disinterested soldiers and politicians who do nothing and the only concern they have is to leave Afghanistan as soon as possible.
The movie shows the endless war in Afghanistan with sheer brilliance. Glen's over-ambitious aim of commanding the Nato forces there gets brutally broken when he is taken down single-handedly by a journalist who exposes the hollow power politics in play.
6. 1898: Our Last Men in the Phillipines (2016)
Director: Salvador Calvo
Writer: Alejandro Hernandez
Cast: Luis Tosar, Jabier Gtierrez, Alvaro Cervantes, Karra Elejalde, Carlos Hipolito, Ricardo Gomez, Eduard Fernandez
IMDb Ratings: 6.5/10
Rotten Tomatoes Score: 45%
This is one of the best war movies on the streaming service Netflix. The film is a Spanish war drama that depicts the true story of the Seige of Baler during 1898 and 1899. The movie centers around the 54 Spanish soldiers, posted in the Philippines, who were all by themselves while taking on a huge number of Philipino rebels. '
The film is not only about the war between two enemy groups, rather it also shows the psychological struggles of the soldiers who are battling the forces of nature and men at the same time.
5. A Private War (2018)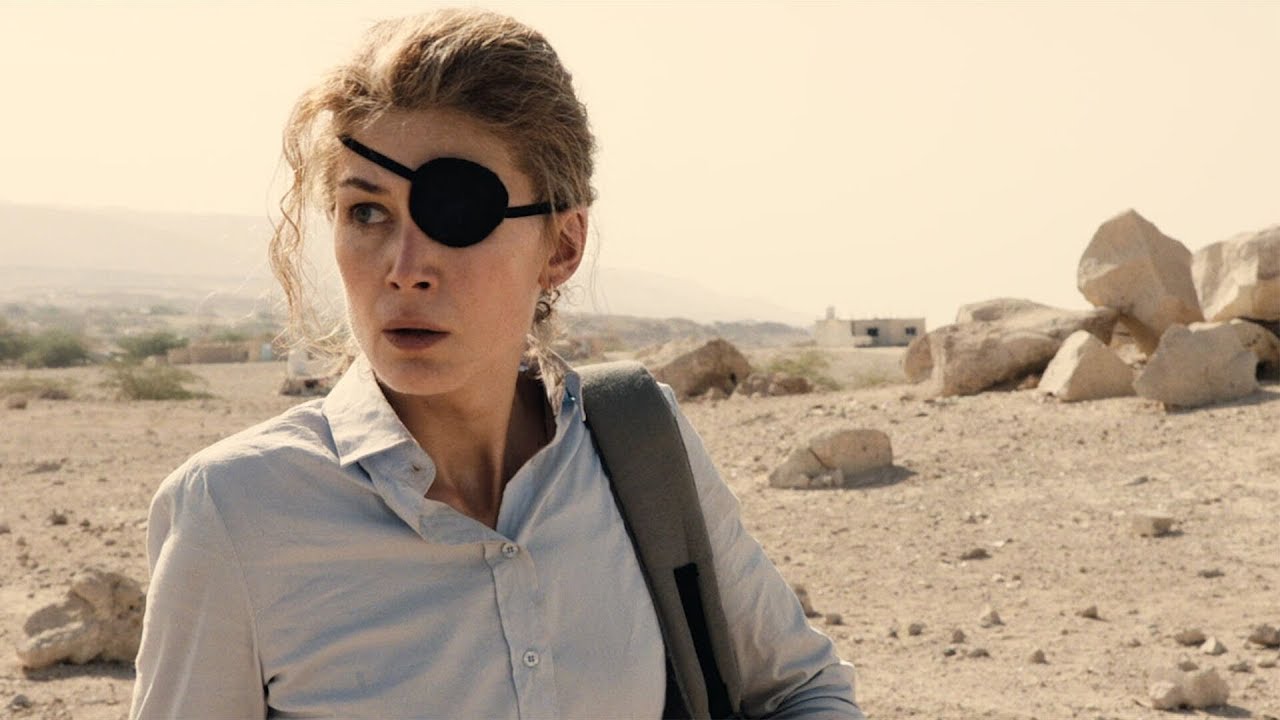 Director: Mathew Heinman
Writer: Arash Amel
Cast: Rosamund Pike, Jamie Dornan, Tom Hollander, Stanley Tucci
IMDb Ratings: 6.7/10
Rotten Tomatoes Score: 88%
American journalist Marie Colvin's real-life story serves as an inspiration to this film. The film depicts the young journalist Colvin who covers civil wars across different countries. Even after losing an eye while covering a civil war in Sri Lanka, Colvin did not lose hope and she continued to do her work.
The film depicts how amidst a war, it is not only two different groups of people fighting, but there are several others who are badly affected by the atrocities war brings with it. Colvin provides a voice to the voiceless through the film.
4. Sand Castle (2017)
Director: Fernando Coimbra
Writer: Chris Roessner
Cast: Nicholas Hoult, Logan Marshall-Green, Henry Cavill, Glen Powell, Beau Knapp, Neil Brown Jr., Tommy Flanagan
IMDb Ratings: 6.3/10
Rotten Tomatoes Score: 47%
Sand Castle revolves around the story of a young Private Matt Ocre who is a young soldier in the United States Army. Matt has the task of supplying water to a small village in war-ridden Iraq, but the mission is not as simple as it seems. The story is a heart-wrenching tale that depicts bravery, emotions as well as terrifying sequences that will keep the audience hooked.
3. Shadow (2018)
Director: Zhang Yimou
Writer: Wei Li, Zhang Yimou
Cast: Deng Chao, Sun Li, Zheng Kai, Wang Qianyuan, Hu Jun, Guan Xiaotong, Leo Wu, Wang Zhingchung
IMDb Ratings: 7/10
Rotten Tomatoes Score: 94%
This Chinese Wuxia film is set against the backdrop of the Three Kingdoms era in China. The story depicts the tale of an ambitious army general who aims to overthrow the impulsive and tyrannical ruler of the rival kingdom and for this, he trains 'a shadow' in secret.
The film is also famous for its strong characterizations with each character having their own share of traumas and ambitions that they deal with.
2. Green Zone (2010)
Director: Paul Greengrass
Writer: Brian Helgeland
Cast: Matt Damon, Greg Kinnear, Brendan Gleeson, Amy Ryan, Khalid Abdalla, Jason Issacs
IMDb Ratings: 6.8/10
Rotten Tomatoes Score: 53%
The film Green Zone is based on Imperial Life in Emerald City by Rajiv Chandrasekaran. Set against the backdrop of the Iraq War, the film depicts US Army Troops searching for weapons of mass destruction.
Chief Warrant Officer Roy Miller leads the team only to discover a bigger political and military agenda that has implications much greater than they thought. Green Zone is a definite must-watch.
1. Defiance (2008)
Director: Edward Zwick
Writer: Clayton Frohman, Edward Zwick
Cast: Daniel Craig, Liev Schreiber, Jamie Bell, Alexa Davalos, Allan Corduner, Mark Feuerstein
IMDb Ratings: 7.2/10
Rotten Tomatoes Score: 59%
The film gets inspiration from the book Defiance: The Bielski Partisans by Nechama Tec. The film follows the story of three polish siblings known as the Bielski brothers who recruited and saved the Jews in Belarus during World War II in Nazi occupied Poland.
After their parents are killed, the Bielski brothers join forces with other survivors and form a group that functions with only one motto of wiping out as many Nazis as they can.
Also Read: The 50 Best Netflix Original Movies To Watch Right Now