In the era of ghosts, werewolves, vampires, serial killers, and monsters, people have forgotten about witches' movies. When we say "Witch," it takes us back to the time when movies had haunted houses, and there existed a wicked witch with a broomstick; witches practicing witchcraft, and children trapped in their spooky houses.
What makes the witch movie more interesting is that every witch movie depicts a sense of female empowerment. They come with an overload of genres, starting from comedy to horror films. There are movies like Blair witch project which can send chills down your bones. Disney movies like hocus pocus, a total family watch; and fantasy fairy tail like snow-white, and the list continues.
Witches and their witchcraft played a very significant role in the '90s movies. There were some spooky old grandmother-type figures who played the role of witches. If you are still a fan of those witch coven, magical powers, broomsticks, and all, we have got you covered.
Save this article to look for some best witch movies when you wish to watch something spooky yet be able to sleep at night. Gone are the days when these movies made a special appearance only as Halloween movies. Below are mentioned some 20 best witch movies ever, in no definite order, that you can stream on Netflix, amazon prime videos, Hulu, Hotstar, or Disney channel. But make a promise not to spell any magical witchcraft on anyone.
20. Suspiria (2018)
Director: Luca Guadagnino
Writer: David Kajganich
Cast: Dakota Johnson, Tilda Swinton, Mia Goth, Angela Winkler, Ingrid Caven, Elena Fokina, Sylvie Testud, Renée Soutendijk
IMDb Ratings: 6.7/10
Rotten Tomatoes: 67%
Platforms to watch: Amazon Prime, rent or purchase the movie on iTunes, Google Play, and Vudu.
A remake of a 1997 mysterious and horror film story, Suspiria revolves around the sinister happenings around Susie Bannion. She is a young American dancer who arrives in Berlin in 1977 to audition for the renowned Madame Blanc's Markos Tanz Co.
After finding that one of the students from the dancing school was murdered, Susie suspects something fishy. A coven of witches is running the academy. Later she finds that something sinister is going on behind the curtains of the academy. Dakota Johnson stars in this movie which makes it much more interesting.
19. The Love Witch (2016)
Director: Anna Biller
Writer: Anna Biller
Cast: Samantha Robinson, Gian Keys, Laura Waddell, Jeffrey Vincent Parise
IMDb Ratings: 2.8/10
Rotten Tomatoes: 95%
Platforms to watch Amazon Prime Videos, Fubo Tv, and Vudu.
The love witch is a modern-day witch movie in which a beautiful young witch casts spells on men to make them fall in love with her. This also includes some deadly consequences. Elaine, a beautiful young witch, goes to the extreme to find men who can satisfy her desires.
When she meets her husband, she becomes so desperate to be loved that it ends with her insanity and, finally, the murder of her beloved. She settles somewhere near northern California and casts magical spells on men. Her desire to find true love and a replacement for her deceased husband makes her go extreme.
This film explores female fantasies and desires with a lot of murder mysteries, making it a perfect watch for the Halloween season.
18. Hocus Pocus
Director: Kenny Ortega
Writer: David Kirschner, Mick Garris
Cast: Bette Midler, Sarah Jessica Parker, Kathy Najimy, Omri Katz, Thora Birch, Vinessa Shaw
IMDb Ratings: 6.9/10
Rotten Tomatoes: 38%
Platforms to watch: Disney+, buy or rent from amazon prime videos, Vudu, iTunes.
Based on Roald Dahl's The Witches, Hocus Pocus is a horror fantasy comedy. The plot of Hocus Pocus tells us about what happens when the witch sisters from the Salem witch trials are revived and haunt the modern world.
The Sanderson sisters – Winifred, Mary, and Sarah Sanderson (Sarah Jessica Parker) were executed 300 years ago for practicing witchcraft. Accidentally they are brought back to life. And now they got until sunrise to become immortal life.
A young boy Max lights a candle that brings the Sanderson sisters back to life. Now, these witch sisters are after the lives of the children; Max, his girlfriend Alison, and his sister Dani must save everyone.
17. Practical Magic(1998)
Director: Griffin Dunne
Writer: Robin Swicord, Akiva Goldsman, Adam Brooks
Cast: Sandra Bullock, Nicole Kidman, Dianne Wiest, Stockard Channing, Aidan Quinn
IMDb Ratings: 6.2/10
Rotten Tomatoes: 21%
Platforms to watch: Hulu, Disney+, ESPN+
The Owen sisters, despite being contrasting personalities share a special bond. Raised by their aunts after their parent's death, they grew up in a very typical household. Sandra Bullock and Nicole Kidman played the role of Owen's sisters.
Their aunts taught both sisters the use of practical magical powers. But there is a price they have to pay or say a curse. Any man with whom the young woman falls in love will die.
Find out how the film's story turns out to be. How will these young women escape and deal with the curse?
16. Black Sunday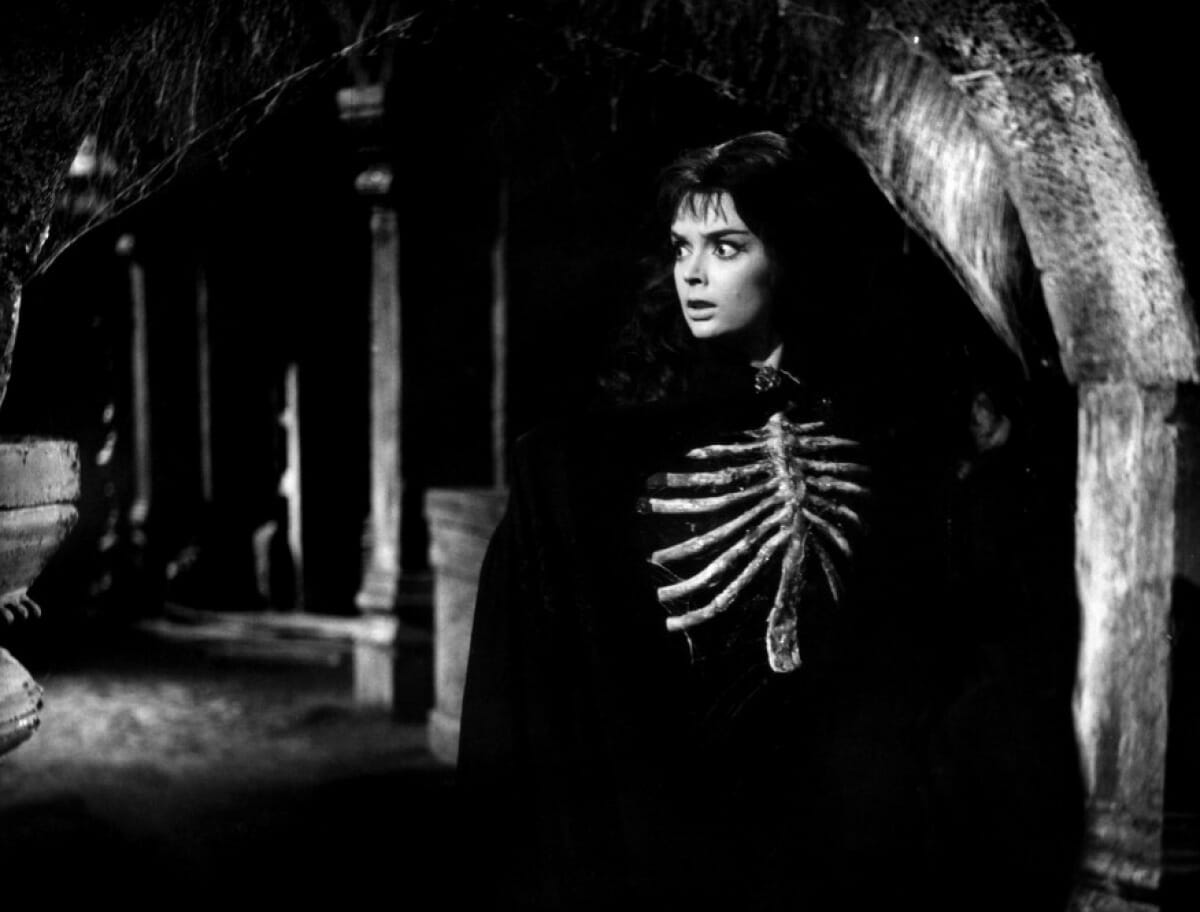 Director: Mario Bava
Writer: Mario Bava
Cast: Barbara Steele, John Richardson, Andrea Checchi, Ivo Garrani
IMDb Ratings: 7.1/10
Rotten Tomatoes: 86%
Platforms to watch: Amazon videos, Tubi TV
Princess Asa Vajda and her lover Javutich are slaughtered by the local community in Moldavia in the seventeenth century, accusing them of witchcraft. Their faces are covered in Satanic masks.
Princess Asa curses her brother, threatening his descendants with a vengeance. Princess's coffin is placed in the family's tomb with a crucifix over it for protection, while Javutich's body is buried outside the cemetery. Professor Thomas Kruvajan and his helper located the grave by chance two hundred years later.
Dr. Thomas frees the terrible witch by breaking the cross. Dr. Andre encounters Princess Katia Vajda, a descendant of Princess Asa, as they leave the location and fall in love with her. In the meantime, Katia is in danger from the witch, who wants to utilize her body to live again.
15. Kiki's Delivery Service(1989)
Director: Hayao Miyazaki
Writer: Hayao Miyazaki
Cast: Minami Takayama, Rei Sakuma, Kappei Yamaguchi
IMDb Ratings: 7.8/10
Rotten Tomatoes: 98%
Platforms to watch: Amazon Prime Videos, Vudu
Kiki's delivery service is one of those good witch movies that your young one can watch. This story is about a young teen witch, Kiki. Once she is 13 years old, she has to move out of her home for a year to learn to live on her own and complete her witchcraft studies. She soon moves to a new town with her magic broom and talking cat Jiji. With all determination, she is ready to explore and take on the world.
She starts her own delivery service in the new town and uses her broom as the delivery vehicle. After all this, she must learn to survive in this world and be on her own.
14. The Blair Witch Project (1999)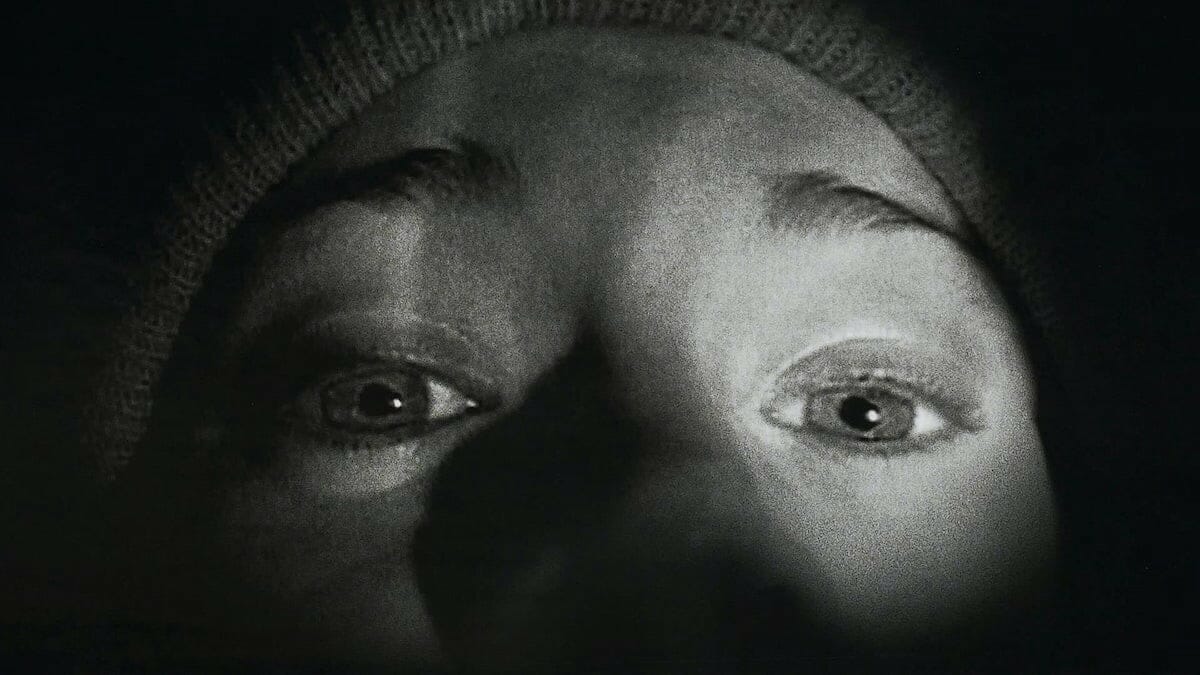 Director: Daniel Myrick, Eduardo Sánchez
Writer: Daniel Myrick, Eduardo Sánchez
Cast: Heather Donahue, Michael Williams, Joshua Leonard
IMDb Ratings: 6.5/10
Rotten Tomatoes: 86%
Platforms to watch: Hulu, Vudu
The story is about three film students who went to the Maryland forest to film a documentary on the Blair witch legend and suddenly vanished. One year later, the film and the documentary were found in the woods.
There was no sign of the film students. No one knows what happened to them. The videos from the tapes were compiled and made into a film called 'The Blair Witch Project.'
13. Witches of Eastwick (1987)
Director: George Miller
Writer: Michael Cristofer
Cast: Jack Nicholson, Cher, Susan Sarandon, Michelle Pfeiffer, Veronica Cartwright
IMDb Ratings: 6.5/10
Rotten Tomatoes: 77%
Platforms to watch: HBO Max, Prime Videos, Vudu, Apple Tv
This is the story of three dissatisfied and bored women – Alex, Jane, and Suki who have lost their husbands and living alone. Unaware of the fact that they are witches, they unintentionally form a witch coven and have their weekly meetings about ideal men.
A new man Daryl Van Horen comes to the town and buys the nearby mansion. Despite not being handsome and charming, he is successful in seducing the three ladies. There are rumors about the ladies in the town, which makes them outcasts.
Daryl, without the three women knowing, makes them cast spells on Felicia, and she dies. This makes them aware of their witch power.
12. Teen Witch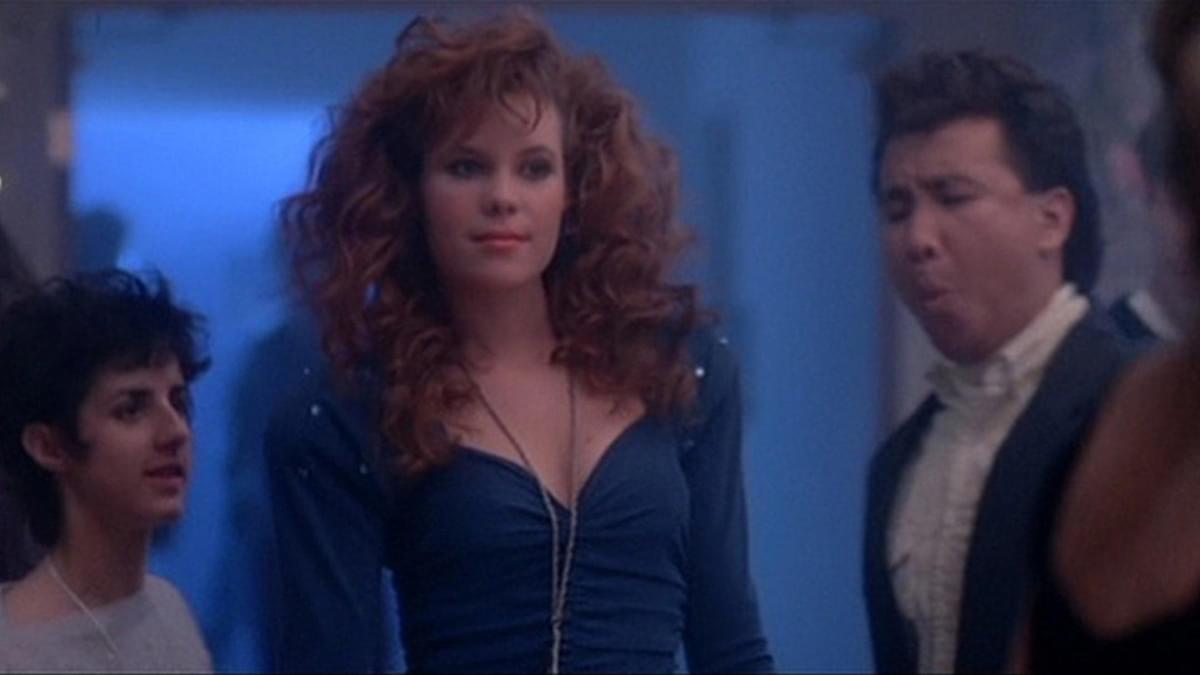 Director:

Dorian Walker

Writer: Robin Menken, Vernon Zimmerman
Cast: Robyn Lively, Zelda Rubinstein, Dan Gauthier, Joshua John Miller, Dick Sargent
IMDb Ratings: 6/10
Rotten Tomatoes: 44%
Platform to watch: Amazon Prime Videos, Apple tv
An insecure and not-so-popular girl, Lousie, after facing a lot of embarrassing moments, lands up at a palm reading parlor of Serena. The witch tells Lousie that she is also a witch and will gain witchcraft powers after her 16th birthday. A week later, she turned 16, and the predictions were true.
She uses these powers to gain popularity in her school. Also, she attempts to cast a love spell to win the popular footballer in her school. She turns her brother into a dog accidentally.
A teenage witch movie where a young girl, after discovering herself to be a witch, uses her power in a reckless way. This is a teen witch movie wherein the end, Lousie understands that she should not use these powers to get whatever she wants.
11. Hansel And Gretel: Witch Hunters (2013)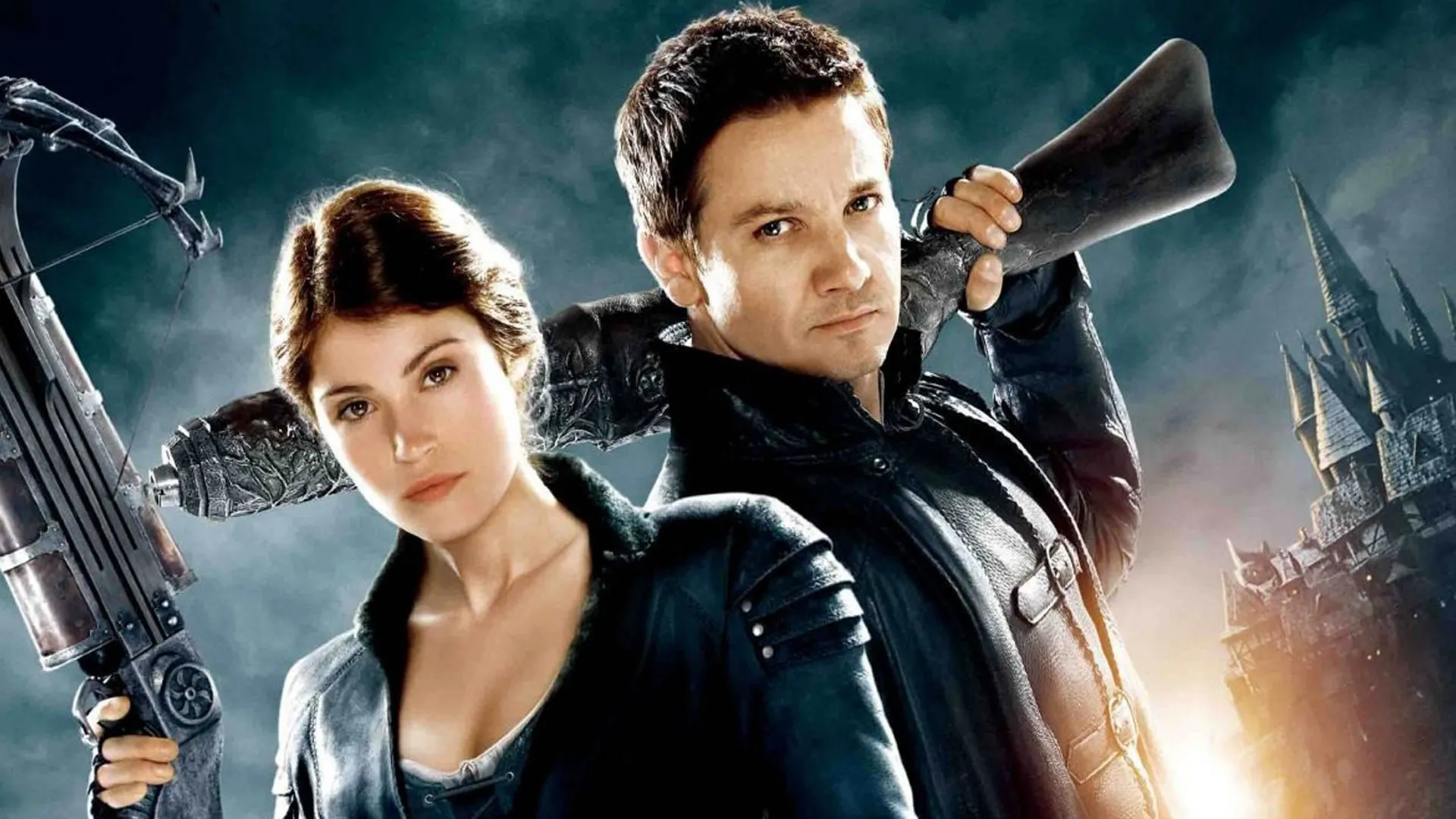 Director:

Tommy Wirkola

Writer:

Tommy Wirkola

Cast: Jeremy Renner, Gemma Arterton, Famke Janssen, Peter Stormare
IMDb ratings: 6/10
Rotten Tomatoes: 44%
Platforms to watch: Amazon Prime videos, Apple TV
Hansel and Gretel is a brother-sister duo story that was captured by a witch in the woods. They killed the witch and managed to escape. Years later, they both become famous witch hunters and save 11 children who go missing from the village.
They face a new challenge when they get to know that an extremely powerful witch will sacrifice children on the night of Blue Moon. The witch hunters are all set to go against time and save these children from the witch.
One of the true classic witch movies ever where you can find a wicked witch and witch hunters going against each other. If you are unaware of studio ghibli witch movies, then it's not too late to explore.
10. Wizard of Oz
Director: Victor Fleming
Writer: Noel Langley, Florence Ryerson, Edgar Allan Woolf
Cast: Judy Garland, Frank Morgan, Ray Bolger, Bert Lahr, Jack Haley, Billie Burke
IMDb Ratings: 8.1/10
Rotten Tomatoes: 98%
Platforms to Watch: HBO Max, TNT, TBS. Rent or purchase from Amazon.
Dorothy Gale and her dog Toto drift away from their home when the Kansas farm is hit by a tornado. They land up in the Magical Land of Oz. The Witch of the North informs her that she has arrived in the country of the Munchkins and thanks to her for releasing them by killing the Wicked Witch of the East.
The Witch of the North asks her to visit the Great Wizard of Oz in the Emerald City, who might be able to assist her in returning to Kansas. Dorothy is sent along the yellow brick road by the witch, who protects her with a magical kiss.
On the way, she meets a scarecrow, a tin man, and a cowardly lion. All of them have some unfulfilled wishes that they believe the good witch of Oz will fulfill.
9. Snow-white And the Seven Dwarfs(1937)
Director: David Hand
Writer: Ted Sears, Richard Creedon, Otto Englander, Dick Rickard, Earl Hurd, Merrill De Maris, Dorothy Ann Blank, Webb Smith
Cast: Adriana Caselotti, Lucille La Verne, Harry Stockwell, Roy Atwell, Pinto Colvig, Otis Harlan, Scotty Mattraw
IMDb Ratings: 7.6/10
Rotten Tomatoes: 98%
Platforms to watch: Disney+, Hulu, ESPN
Who among the 90's kids does not know about the story of snow white, the sleeping beauty? The classical movie portrays the witchy powers in a romantic comedy format. An orphaned and beautiful princess, Snow White lives with her jealous stepmother.
The stepmother, the Queen, is jealous of snow white's beauty. When a prince hears Snow-white singing and falls in love with her, the Queen abducts her and tells her huntsman to kill her in the woods.
Charmed by snow white's beauty, the huntsman asks her to flee away and save her life. She meets the seven lovely dwarfs – Doc, Sneezy, Grumpy, Happy, Bashful, Sleepy, and Dopey. When the Queen poisons Snow, she falls into a deep sleep that can only be awoken by the enchantment of true love's kiss.
8. Rosemary's Baby
Director:

Roman Polanski

Writer:

Roman Polanski

Cast: Mia Farrow, John Cassavetes, Ruth Gordon, Sidney Blackmer, Maurice Evans, Ralph Bellamy
IMDb Ratings: 8/10
Rotten Tomatoes: 96%
Platforms to watch: Amazon Prime, Vudu, Apple TV
Rosemary Woodhouse begins to endure strange and horrible events after moving into a scary apartment in Manhattan with her husband, Guy. After the elderly couple's ward commits suicide, Guy becomes enamored with their strange neighbors, Roman and Minnie Castevet.
Rosemary then becomes pregnant. She is not feeling well, thanks to a kind Minnie who continues giving her strange concoctions for the pregnancy. The only solution, as the tagline suggests, is to pray for Rosemary's baby. She is isolated during her pregnancy, and the truth will reveal only after she gives birth.
Rosemary's Baby is also Hollywood's first devil movie.
7. Eve's Bayou (1997)
Director: Kasi Lemmons
Writer: Kasi Lemmons
Cast: Samuel L. Jackson, Lynn Whitfield, Debbi Morgan, Vondie Curtis-Hall, Branford Marsalis, Lisa Nicole Carson
IMDb Ratings: 7.3/10
Rotten Tomatoes: 83%
Platforms to watch: Vudu, Amazon, Apple iTunes
A ten-year-old young girl, Eve Batiste, lives in Louisiana with her parents, younger brother Poe and Older sister Cisely. Their parents, Louis and Roz, are the town's doctors. One night Eve caught her father involved in sexual intercourse with a family friend.
Disturbed by this, she decides to speak about this to her mother and sister. But Cisely being in a very close relationship with her father stops her. She convinces Eve that she misinterpreted some moments between them.
There is a twist in the plot of Eve's Bayou when Cisley confronts Eve that their father molested her. Angry Eve, taking the help of Elzora, casts a voodoo spell to put curse upon her father.
6. Wicked Witches (2019)
Director: Martin J Pickering
Writer: Martin J Pickering, Mark Pickering
Cast: Duncan Casey, Justin Marosa, Samantha Schnitzler
IMDb Ratings: 3.1/10
Rotten Tomatoes: NA
Platforms to watch: Amazon, Vudu
Mark, an unfaithful husband, gets thrown from his home by his wife, so he reconnects with Ian, a childhood buddy who runs Dumpling Farm, where they all used to party as teenagers. All the beautiful and sex-crazed women at the farm are witches hell-bent on eating their souls, unknown to Mark. The beautiful demonic witches possess all of Mark's friends.
5. Bell, Books, And Candles(1958)
Director: Richard Quine
Writer: Daniel Taradash
Cast: James Stewart, Kim Novak, Jack Lemmon, Ernie Kovacs, Hermione Gingold
IMDb Ratings: 6.8/10
Rotten Tomatoes: 75%
Platforms to watch: Stream on Roku
Gillian Holroyd is a Greenwich Village-based modern-day witch. Shep Henderson (James Stewart), a publisher, moves into the apartment above hers, and she develops an interest in him.
Gillian employs her cat, Pyewacket, to perform a love spell on Shep after learning that he is set to marry her college rival, Merle Kittridge (Janice Rule), the next day. She falls in love with Gillian right away and breaks up with Merle the morning of their wedding.
When Gillian discovers that her brother, Nicky, is working with Sidney, she is concerned that Shep will discover her true nature and the spell she has cast on him. Since Gillian has fallen in love with Shep, which would cause her to lose her powers, she must make a decision about what she truly desires.
4. The Witches (1990)
Director: Nicolas Roeg
Writer: Allan Scott
Cast: Anjelica Huston, Mai Zetterling, Rowan Atkinson
IMDb Ratings: 6.8/10
Rotten Tomatoes: 93%
Platforms to watch: Vudu, Amazon Prime
The Witches is rated PG-13 for its depiction of terrifying witches who slaughter children. The 1990s were a chaotic time. The Witches is based on a Roald Dahl book of the same name. They are led by the malevolent Grand Witch Eva Ernst, played by Angelica Houston when she was younger.
The Witches is Jim Henson's only film before his death, and it is a must-see for everyone. This is an outstanding performance that Houston's headliners should not miss.
3. Halloweentown(1998) 
Director: Duwayne Dunham
Writer: Paul Bernbaum, Jon Cooksey, Ali Matheson
Cast: Debbie Reynolds, Judith Hoag, Kimberly J. Brown, Joey Zimmerman, Emily Roeske
IMDb Ratings: 6.7/10
Rotten Tomatoes: 80%
Platforms to watch: Disney+
The first of many adventures await Marnie, Dylan, and Sophie Piper! On Halloween, Marnie's grandma Aggie pays a visit while she is feuding with her mother, Gwen. Marnie's skills will be lost forever if Aggie does not start her witch training before her 13th birthday.
However, Aggie's visit has a different purpose. Aggie needs your aid to battle something dark and evil that is growing in Halloweentown. Aggie uses magic, which Marnie notices, while Aggie and Gwen are arguing.
Marnie, Dylan, and Sophie, of who Marnie and Dylan are unaware, follow Aggie onto the return bus after she leaves for Halloweentown. Gwen joins the kids in Halloweentown shortly after. In a cinema theatre, Aggie and Gwen are ambushed by a sinister entity.
2. Don't Knock Twice(2016)
Director: Caradog W. James
Writer: Mark Huckerby, Nick Ostler
Cast: Katee Sackhoff, Lucy Boynton, Nick Moran, Javier Botet
IMDb Ratings: 5.1/10
Rotten Tomatoes: 23%
Platforms to watch: Netflix
This supernatural horror film from the United Kingdom depicts Jess, a young lady who is hoping to reconcile with her estranged daughter, Chloe. They summon Baba Yaga, a terrible witch from Slavic tradition, by knocking twice on her door when they move into a new home.
When the evil ghost haunts Chloe, she runs to her estranged mother's house, staying with her husband, Ben. While Ben is away, the monster finds her and haunts the house. Tira, Jess' model, notices shadows around Chloe and investigates the mystery on the Internet. Meanwhile, Detective Boardman is looking into Danny's abduction and believes Jess is using her disturbed daughter.
1. The Lords Of Salem (2015)
Director: Rob Zombie
Writer: Rob Zombie
Cast: Sheri Moon Zombie, Bruce Davison, Jeff Daniel Phillips, Ken Foree, Patricia Quinn
IMDb Ratings: 5.2/10
Rotten Tomatoes: 48%
Platforms to watch: Tubi Tv, Amazon Prime Videos
This scary thriller, filmed and produced by musician Rob Zombie, explores the narrative of what occurs when women from the Salem witch trials return to haunt the current world. Heidi (Sherri Moon Zombie), a radio DJ, receives a box carrying the record "Gift from the Lords." Several women fall asleep when she plays the record on the radio. Heidi starts to get headaches and has flashbacks to the 1600s.
YES, we remember the harry potter series.
Harry Potter films can also come to the list of best witch movies ever, as Harry himself was a wizard. The whole J K Rowling novel and tv series revolve around witchcraft. Harry, including all his friends, is learning witchcraft at Hogwarts school.
The harry potter series occupies a different place in the heart of its fans. Also, we might not get enough words to describe the entire series. Thus, we decided not to include it in the list.