The originality of anime is one of its best features. There are many great things in this world that we wish we could have but are unable to. Adorable fantasy animals make up one of them.
The wolf and dog female characters are some pretty entertaining ones in anime. These lovely wolf girls combine our two favorite animals' most remarkable traits. Find out which are the best by continuing to read this top list.
Human-animal hybrids appear more frequently in various media, including anime, manga, movies, and other genres. People adore the fantasy world and infuse it with their creative energies. The anime wolf and dog girl characters represent one of the most well-known human-animal hybrids.
In anime, there are numerous varieties of wolf girls. Others are anthropomorphic wolves or can converse with wolves, while others are shape-shifters who can switch between their human, werewolf, and wolf forms. Some of them have wolfish features but are primarily human.
What matters is that they are all incredibly fascinating individuals with (generally speaking) extremely complex personalities that blend human characteristics, top feminine qualities, and the power and wildness of wolves.
The Top 20 anime she-wolves are here for you!
20. Polt (Daily Life With A Monster Girl)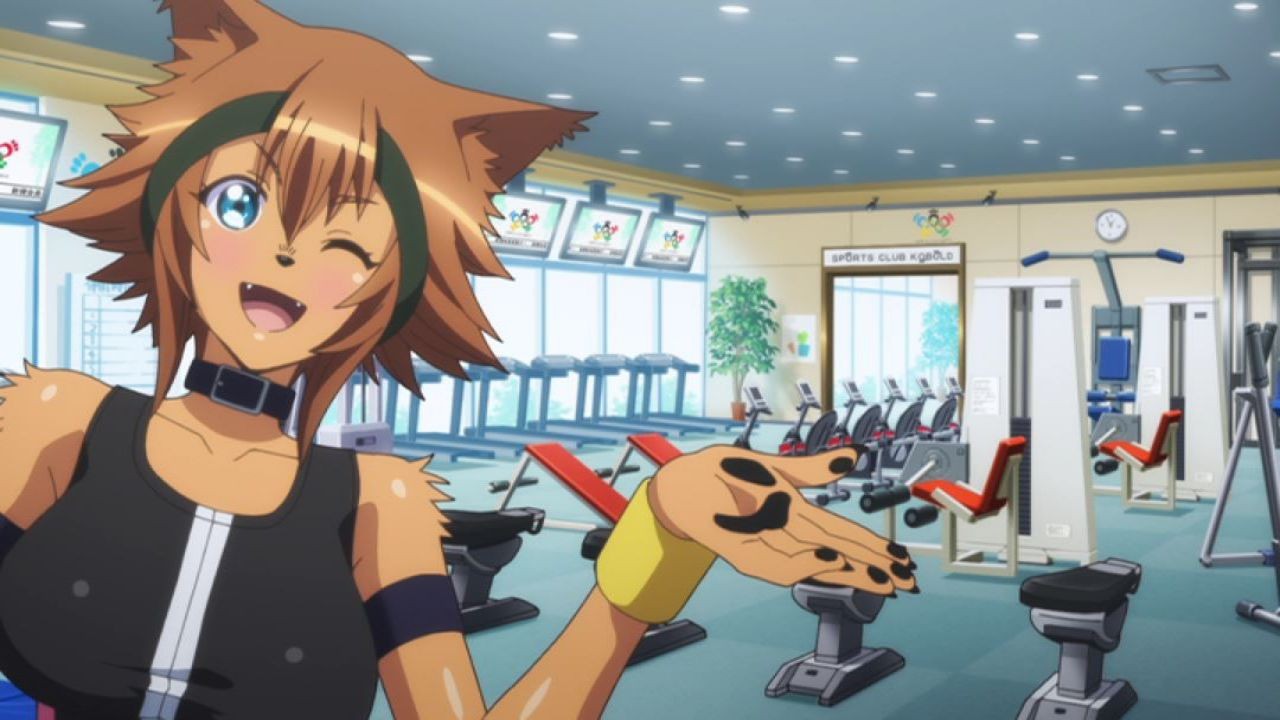 Kobold Polt is a soul that can assume any form. Polt takes a shape that resembles a wolf-human hybrid. She is the boss of Kobold Industries. The only locations that provide services to people of all species are the Kobold Stadium, Sports Club Kobold, and the health spa she manages.
Kobold appears reasonably fit and the ideal person to assist you with your workout, as you can tell by her image. She first appears in Chapter 17 and afterward, where she assumes the duty of helping Mero, Cerea, and Miia with their weight loss.
Polt is a great exercise coach since she is enthusiastic and upbeat. She makes every effort to support others in achieving their fitness goals.
19. Pochi (Death March To The Parallel World Rhapsody)
The youngest character on this list is Pochi. She is the cutest little dog girl ever. Pochi carries a buckler and a sword. When she came to Usui, she was called "Dog." Satou, who succeeded him as her master after the maze, gave her the name "Pochi" after his passing.
She has a typical human appearance, but her tail and dog ears set her apart as a dog girl.
18. Ashlynn (Log Horizon)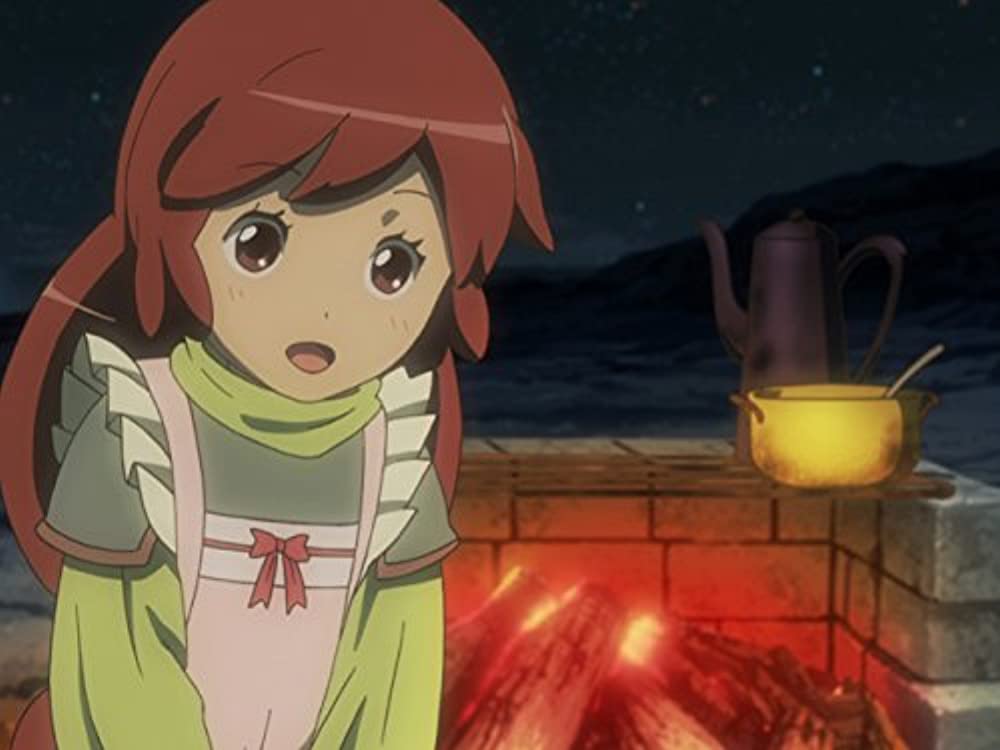 Ashlynn was a new player who had just finished the Elder Tale lesson when she and 30,000 other players became stuck in the game.
She was in her avatar's body, an adorable young puppy girl when she awoke. She initially begins to fear, but Henrietta and Marielle console her and persuade her to join their guild, the Crescent Moon Alliance.
Ashlynn resembles the cutest dog girl in the anime with her lovely outfits. She is not a fighter, but she supports the guild's enchanter in carrying supplies. Everyone's spirits are raised by having someone as beautiful as her in the guild.
17. Mashiro Mito (Tayutama: Kiss On My Deity)
Kikuramikami no Hime's goddess Mashiro is recited. She is Tayuti in origin. Yuri unintentionally releases Mashiro into the shrine.
She gradually loses her divinity in the human realm and transforms into a young girl with a dog's body and features, such as ears. Yuri looks after Mashiro, and she develops a strong love for him.
Without his consent, she refers to herself as his wife and adds his name to the end of hers. Mashiro longs to live in a world where humans and Tayuti can coexist happily because their relationships haven't been excellent.
16. Moro (Mononoke Hime)
Moro is a beautiful example of maternal instinct. She is a 300-year-old wolf goddess who resides in the wilderness with San, her adopted daughter, and her two puppies. San's parents abandoned her in the jungle as a newborn, and Moro has cared for her ever since.
San was fostered and cared for by the wolf mother as if she were one of her cubs rather than being devoured. She taught her human daughter how to move like a wolf and run and hunt. Moro has a big heart despite being wild, ferocious, and harsh.
15. Arf (Mahou Shoujo Lyrical Nanoha)
Arf, a hot wolf demon from the magical drama anime series "Mahou Shoujo Lyrical Nanoha," will be the list's first entry. When Takamichi Nanoha encounters a talking ferret with an injury, her routine life is abruptly changed.
The ferret's telepathic calls for assistance directed Nanoha there. The ferret is Yuuno, a mage and archaeologist from a different universe. By accident, he dispersed the harmful jewel seeds all over the planet.
He now needs assistance from someone to locate every diamond seed. When Nanoha decides to assist him, he gives her a red jewel that will enable her to change and use magic to battle monsters after the seeds. Arf, Fate's familiar, is a wizard hunting for the sources since her mother needs them. Arf is very kind to Fate and guards her well.
14. Minna-Dietlinde "Fürstin" Wilcke (Strike Witches)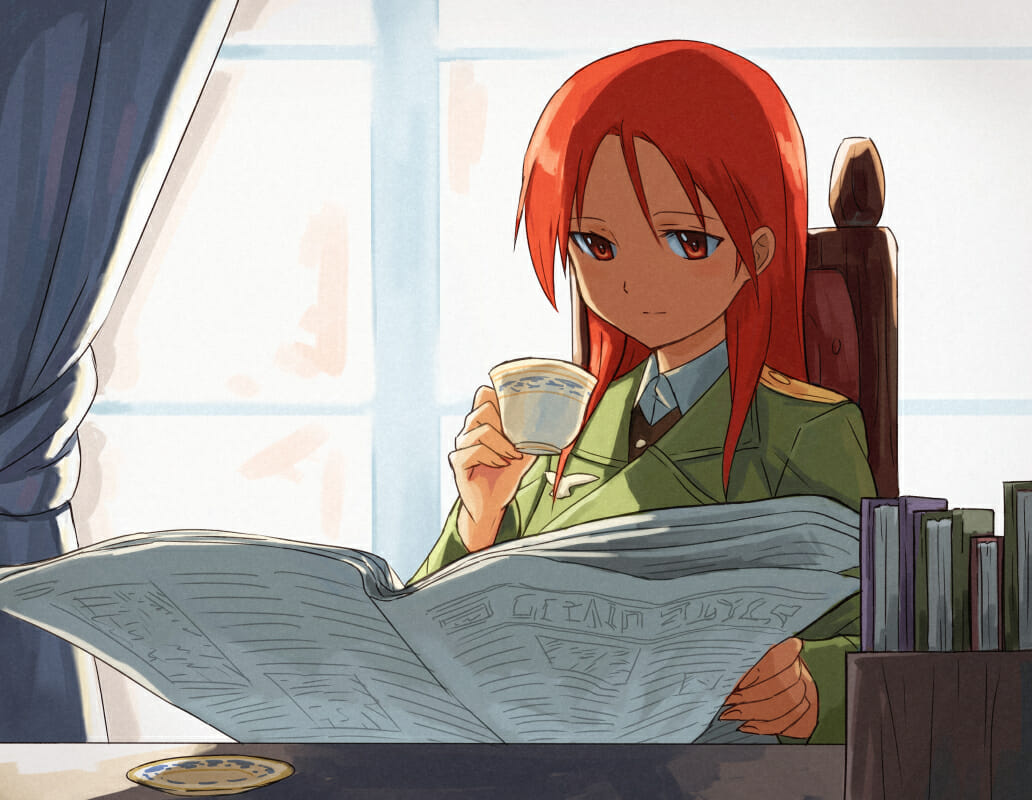 The charming and sassy wolf-girl Minna-Dietlinde "Fürstin" Wilcke stars in the action-packed military anime "Strike Witches." There are also some ecchi elements in the anime. So, if you like that, you might want to watch this anime. Unfortunately, the second world war is raging when the anime is set.
However, in this alternate history of the conflict, aliens that descend from the sky to attack us must be fought rather than Nazis. As is only natural in such situations, humans cannot defend themselves, leaving the witches as the first line of defense.
A member of the 501st Joint Wing, Minna is a fighter. Only during battle does she transform into a wolf, growing long ears and a fluffy tail. She is adorable in this form.
13. Eruruu (Utawarerumono)
The female lead of the fantasy anime "Utawarerumono" is named Eruruu. She is a sweet-looking fox girl who finds a man in the woods and rescues him. The individual seemed to forget how he got there or who he was.
Even his name escapes his memory. Eruruu brings him to her cottage, where her grandmother and younger sister reside. He is known as Hakuoro. Hakuoro is unable to take off the mask covering his face.
He is also an odd guy in this realm since he lacks wolf-like characteristics like long, pointed ears or a fluffy tail. So who is this unidentified man? Later, Eruruu develops feelings for Hakuoro.
12. Riza Wildman (Kaibutsu Oujo)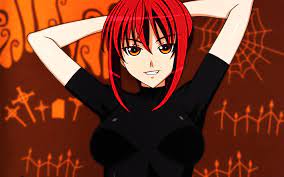 The half-wolf, half-sex, seductive badass Riza Wildman of the supernatural action anime "Kaibutsu Oujo" The anime's plot is about a kid named Hiro Hiyorimi who tries to save a girl but ends up dying in the process.
Hiro will be granted the opportunity to live as Hime's guard since she is the monster King's daughter, the girl he was attempting to save.
When a royal family member murdered Riza Wildman's brother, she initially believed Hime to be responsible. However, her uncertainty was subsequently dispelled. Her mother is human, while her father is a werewolf. As a result, she now qualifies as a hybrid and can only change her arm to the elbow.
11. Lupusregina Beta (Overlord)
One of the minor characters in the isekai game anime "Overlord" is Lupusregina Beta. One of the finest game anime series where the main character is imprisoned in a game is "Overlord." Momonga, the protagonist in this story, is sucked into the video game Yggdrasil. Momonga is one of the most potent creatures in this virtual universe.
One of the Pleiades Six Stars, the woman fighting team of the Nazarick tomb, is Lupusregina. She is a stunning wolf girl, cruel, clever, and vicious. She has red hair in two braids, dark skin, and is frequently seen in her maid's uniform, which flatters her voluptuous physique.
10. Ayame (InuYasha)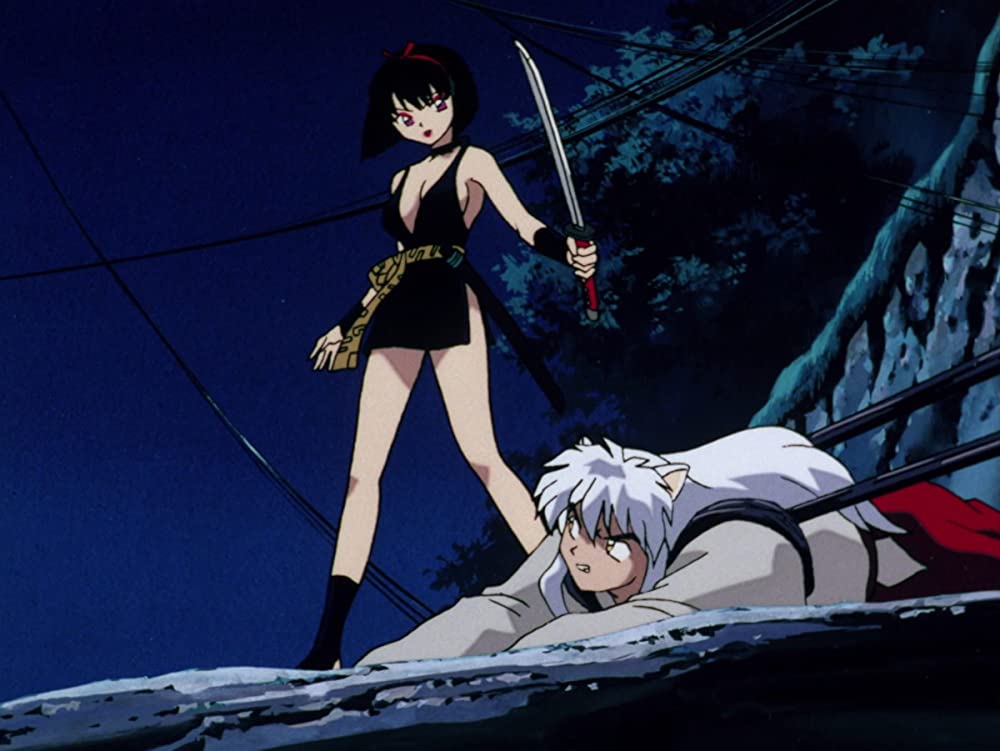 The anime "InuYasha" has a gorgeous wolf-girl named Ayame. In the supernatural action anime "InuYasha," the main character Kagome Higurashi falls into a well while battling a demon and travels 500 years in the past.
She eventually learns that the monster attacked her because she possesses a wish-granting diamond inside of her. However, the diamond shatters and the fragments are dispersed during the battle.
Kagome now enlists the aid of a dog demon named InuYasha to reclaim the shards. Ayame, a wolf girl, has fallen in love with Kouga, who, although having pledged to wed her, hasn't done so. Ayame is beautiful and always carries a sword. She also has wolf fur covering her waist and shoulders.
9. Bianca, Whitney (Doubutsu no Mori)
Bianca is not your typical fox girl; we typically see a hot female human with some wolf-like characteristics. She looks more like a wolf than an ordinary girl; she is a wolf-girl.
She frequently appears donning a kimono. Bianca is one of the notable characters in Doubutsu no Mori's anime film.
Nothing too serious occurs in the anime, which is rather enjoyable. Kids would enjoy seeing this movie as well. AI, the anime's main character, relocates to an animal colony and makes it his home.
8. Yuki, Ookami Kodomo no Ame to Yuki (Wolf Children)
One of the top anime films is 'Ookami Kodomo no Ame to Yuki.' I urge everyone who hasn't watched it yet to do so.
One of the anime's primary protagonists is a human woman named Hana. She is attractive and diligent. However, she develops feelings for an unknown man. Later, she learns that the man is indeed the last werewolf still alive; however, even after being aware that she continues to live with him and they have two kids.
They're both wolf-human hybrids. A cute wolf girl, Yuki, is one of the kids. She's just adorable. She is the narrator of the tale and the older of the two kids.
7. Millhiore Firianno Biscotti (Dog Days)
Firianno, Millhiore Italian biscuits continue to have the name biscotti. Her real name, "a thousand blossoms," is not Biscotti. This dog is distinctive and has a beautiful pink color.
A princess who is adored by all of her admirers. She also serves as the keeper of the Holy Sword, which alludes to the wolves. She can control herself in battle while wearing armor since she is a female. She's pretty.
6. Blue (Wolf's Rain)
In "Wolf's Rain," the wolves can entirely change into animal forms. One of the anime series supporting cast members is named Blue. She has blue eyes, black hair, and a brown complexion. She is beautiful and resides with Quent Yaiden as a pet dog.
Because Blue is unaware of her wolf heritage, she acts like a dog and hunts wolves alongside Quent. But later, when she meets Cheza, her wolf personality reawakens, and she decides to leave Quent since she feels she shouldn't be hunting others like herself. The anime's plot centers on a pack of wolves searching for the entrance to a promised paradise for wolves only.
5. Liru (Renkin San-kyuu Magical? Pokaan)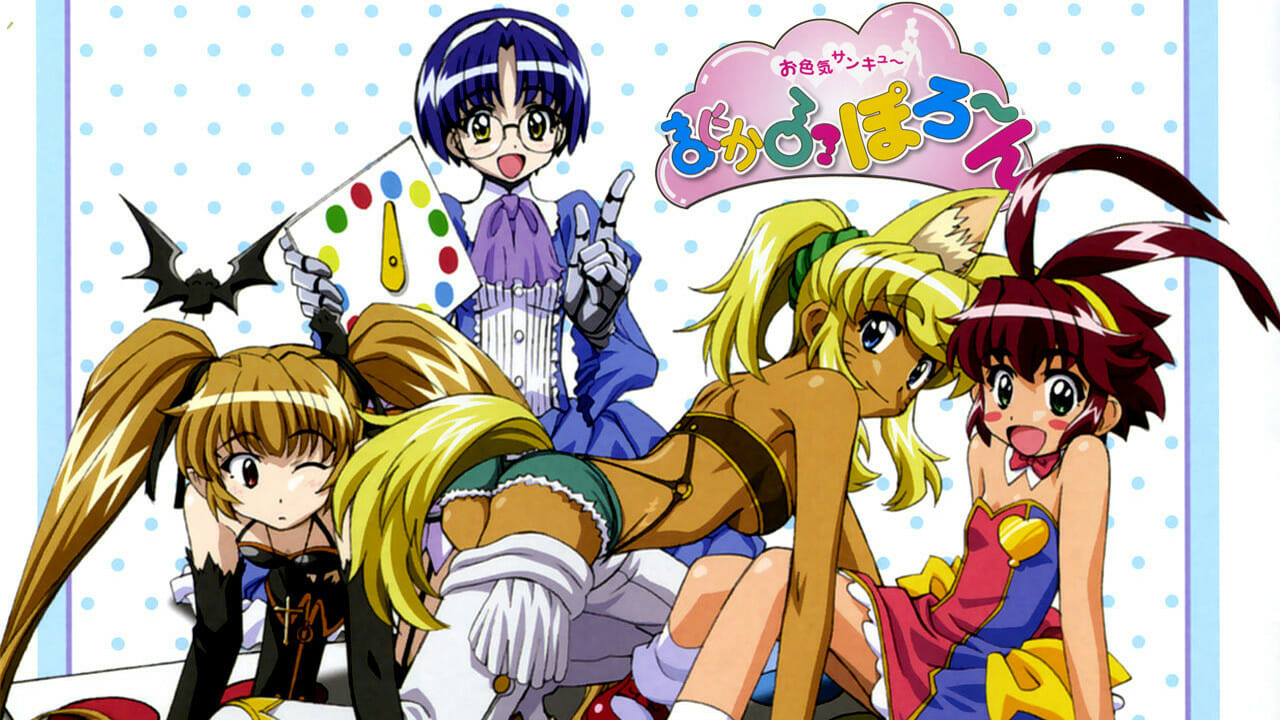 One of the notable characters in the comedy-magic series "Renkin San-kyuu Magical? Pokaan" is a werewolf named Liru. She is beautiful and frequently wears provocative clothing.
She has a dark complexion and blonde hair. Liru has a lot of energy and can change into a wolf, although she usually only looks like a yellow puppy. Even when Liru observes a moon-like or moon-shaped item, she appears to alter it.
The amusing thing is that she can mostly protect herself from the actual moon's effects. One of the other four females, Liru, is highly specialized and possesses superhuman skills.
4. Luna Tsukuyomi (Genei wo Kakeru Taiyou)
One of the magical heroines from the anime "Genei wo Kakeru Taiyou" is named Luna Tsukuyomi. In the anime, Akari Taiyou is the main character. She moves in with her aunt, uncle, and cousin Fuyuna after her mother dies.
Akira carries a tarot card deck and declares her desire to become a fortune teller. She has a dream one night that a plant monster is assaulting her. She fights the beast with a more muscular version of herself. When she eventually awakens, she discovers that the creature is Futuna.
Soon, however, everyone has entirely forgotten about Futuna. After experiencing a similar dream, three magical girls save Akira and tell her of her skills before asking her to utilize them to protect humanity from Daemonia.
During the duration of the anime, Daemonia manipulates Luna, who then turns into a werewolf. She was so overcome with envy that she was open to such manipulation.
3. Ai (Dragon Crisis)
In the magical, mystical anime "Dragon Crisis," Ai is a wolf-human hybrid. She goes by the moniker "Odd Eye" since each of her eyes is a different hue. Her left eye is blue, while her right eye is golden. She is a thief and can change into a half-wolf thanks to a tattoo on her arm.
The tattoo was applied there by her master. He misled her about the passing of her parents and experimented on her.
He even informed her that she was half-wolf at birth. The anime chronicles the exploits of Kisaragi Ryuji as he battles the Black Organization to keep the Dragon Girl Rose safe. Ryuji saves Ai from her life as a robber, which is why she likes him.
2. Nozomu Ezomori (Kanokon)
A wolf girl named Nozomu Ezomori appears in the anime "Kanokon." Kouta Oyamada, the anime's main character, struggles with a supernatural issue. He continues to draw animal spirits. He, therefore, attracts a group of females who are animal spirits when he transfers to a city high school, losing all possibility of creating an impact.
Kouta's school has a wolf god named Nozomu, a 1st-year student. She has short, silver-colored hair and is incredibly adorable. However, she is Chizuru's competitor since she loves Kouta.
The pornographic magazines that Nozomu's elder brother Saku reads serve as a road map for her to win Kouta's love. She has a strong love of eating and borders on gluttony. She resides in a luxurious penthouse.
1. Holo (Ookami To Koushinryou)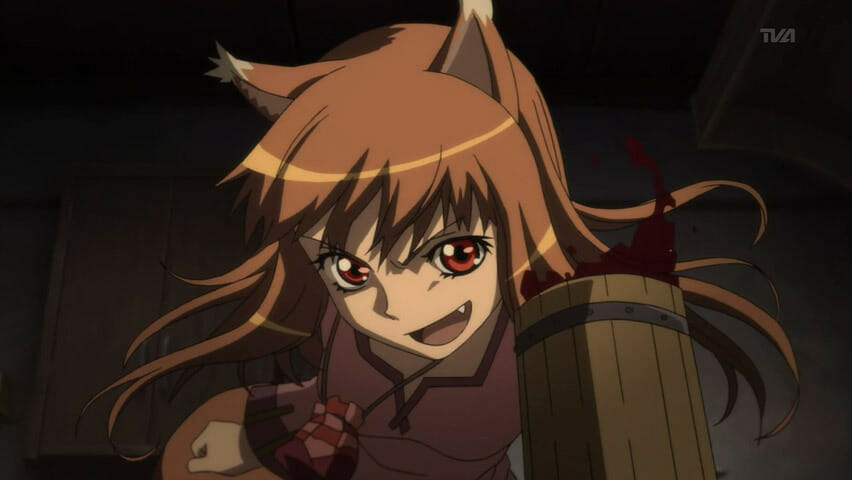 The anime "Ookami to Koushinryou" is rather good. There are just about 13 episodes, but it is enjoyable and amusing. The anime's female lead is called Holo.
She is a goddess of wolf harvest. Holo pretended to be a young girl for a long time and taught the villagers how to take care of the land. The inhabitants of a village respect her because she makes them a yearly vow to bless their crops.
However, as time passes, the locals become much more self-sufficient, and Holo is gradually reduced to a mere myth.
However, a merchant later runs with Holo and agrees to transport her to the Yoitsu country in exchange for being his business partner. Holo has brown ears and is incredibly attractive. Her eyes are crimson in tone.
Read More: The 25 Best Anime Girlfriend's of All Time (Most Loving)