"The Big Short" was a 2015 film by Adam Mckay; the movie was an attempt to explain a "credit-default swap," or credit-defaulted debt obligation precisely," for those who have no idea about what it is. How do you think they made it possible to make a movie to explain concepts of the World's economy?
The movie follows the stories of a few different traders who survived their market by foreseeing a collapse on the way; this portrayal of their li; planned a complicated financial and economic crisis.
This movie is simply a point in Mckay's career, which had evolved from silly comedies to a new form of cinematic journalism and how people started to look at the stock market.
As "The Big Short" became famous, many great movies like the big shot came up; the uniqueness of these films is that they educate as well as entertain the audience, also opening the eyes of the viewers to the larger, invisible forces that have made the World look the way it looks today.
20. Just Mercy
Director: Destin Daniel Cretton
Writer: Destin Daniel Cretton, Andrew Lanham
Cast: Michael B. Jordon, Jamie Fox, Rob Morgan, Tim Blake Nelson, Rafe Spall, Brie Larson
IMDb Rating: 7.6/10
Rotten Tomatoes Rating: 85%
Platforms Available: Netflix
Just Mercy is a 2019 biographical legal drama, which was based on the memoir by Bryan Stevenson. The movie's main film is the fight for justice when all the factors are against it.
The movie looks into the true story of Walter McMillian, who was on his deathbed, and at this time, he received help from a young defense attorney named Bryan Stevenson, who was up to appeal his murder conviction.
19. Bessie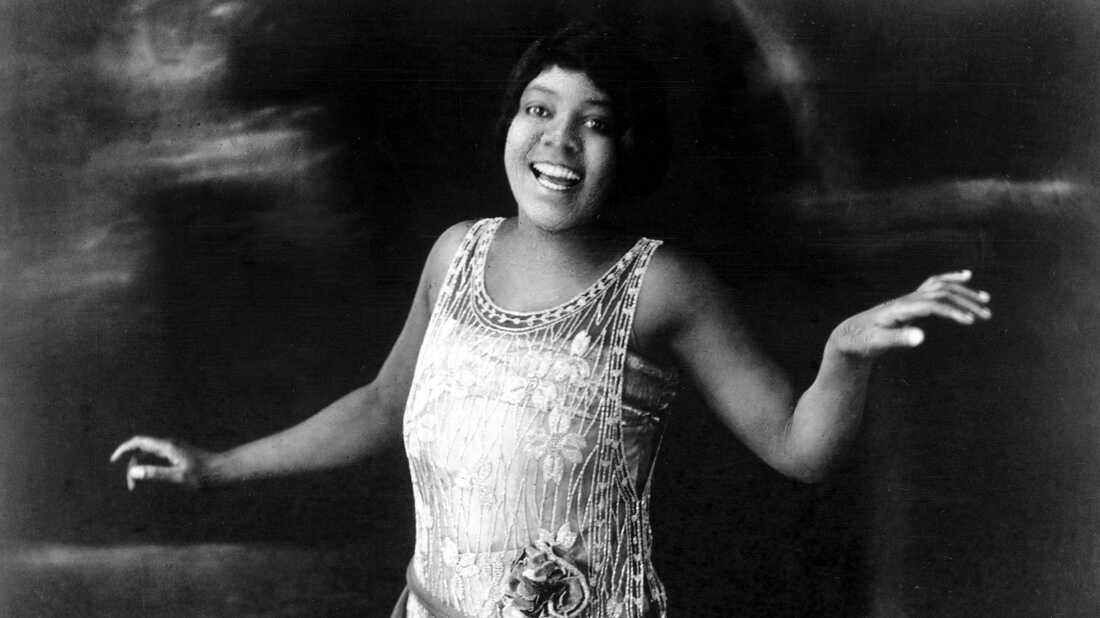 Director: Dee Rees
Writer: Dee Rees, Christopher Cleveland, Bettina Gilois
Cast: Queen Latifah, Michael Kenneth Williams, Khandi Alexander, Mo'Nique
IMDb Rating: 6.6/10
Rotten Tomatoes Rating: 90%
Platforms Available: Disney Hotstar
Bessie Smith is an African American blues singer; the film is about her struggles and growth from being a young singer to being "The Empress of the Blues."
The movie shows how Bessie and her brother Clarence go through a financial crisis as they do not make enough money as they used to perform at local vaudeville shows. Though Bessie had grand dreams of becoming a star, the producers dashed her dreams, refusing to feature dark-skinned women in their performance.
Once Bessie sneaks into the compartment of a train where Ma Rainey is present, this event sings her l as Ma Rainey agrees to help her and her talents.
18. The Rosa Parks Story
Director: Julie Dash
Writer: Paris Qualls
Cast: Angela Bassett, Peter Francis James
IMDb Rating: 7.2/10
Rotten Tomatoes Rating: 84%
Platforms Available: Prime Video
The true story of the life of Rosa L. Parks, who, during the civil rights mo, the bus to a white man. Due to her actions of prot during the civil rights movement of not giving away her heart, in the story, it is seen that she gets arrested.
The movie also shows her background and the unjust segregation in society during that time is depicted in elaboration. Rosa Banks as a child, was taught to push and overcome the unfairness of segregation.
17. Betty & Coretta
Director: Yves Simoneau
Writer: Shem Bitterman, Ron Hutchinson
Cast: Mary J. Blige, Angela Bassett, Gloria Reuben, Malik Yoba, Tyler Hynes, Benz Antoine
IMDb Rating: 6.2/10
Rotten Tomatoes Rating: 67%
Platforms Available: Prime Video, Lifetime
The movie goes about the story of Coretellsing and Dr. Betty Shabazz. They both developed their friendship after their husbands' deaths, Dr. Martin Luther King Jr. and Malcolm X, respectively.
The two widows put in a lot of effort to push on with the movement that their husbands started, startedcted influenced the lives of millions.
16. For Colored Girls
Director: Tyler Perry
Writer: Tyler Perry
Cast: Janet Jackson, Loretta Devine, Kimberly Elise, Thandiwe Newton, Anika Noni Rose, Tessa Thompson, Kerry Washington, Whoopi Goldberg
IMDb Rating: 6.1/10
Rotten Tomatoes Rating: 32%
Platforms Available: Prime Video, Hulu
This storyline is taken from the choreopoem by Ntzoake Shange, which was published in the year 1975. The story is about ten women whose lives are interconnected as they all fight against the struggles of being women of color.
Children cannot watch the movie, as they have mature content. The film did not go well with the critics, but if you are a viewer of "The Help" and liked it, you will like this movie too!
15. Juanita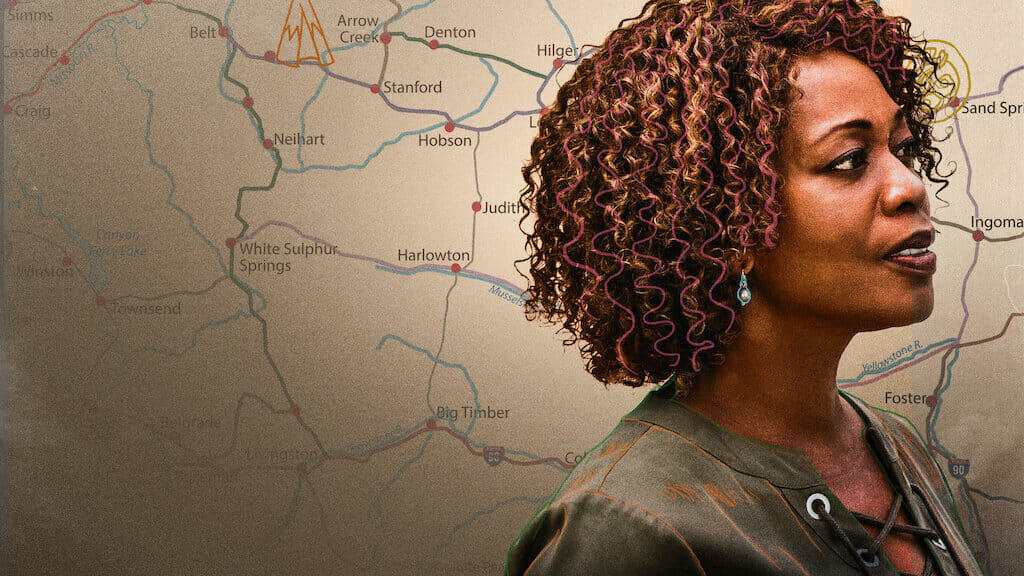 Director: Clark Johnson
Writer: Roderick Spencer
Cast: Alfre Woodard, Adam Beach
IMDb Rating: 6/10
Rotten Tomatoes Rating: 82%
Platforms Available: Netflix
The movie cannot be called Awareness of the Oppression of black people. Instead, it is a story about an American woman whose dream is to untangle herself from her unfulfilled life.
Juanita one day decides that she needs to pack her bags and leave; she leaves on a journey filled with exploration so that she can find some meaning in life.
Like everybody feels stagnant at some point and thinks there should be more in life, Juanita also felt it. In the movie, we can see many adventures and how she blossoms into a woman.
14. Based on Sex
Director: Mimi Leder
Writer: Daniel Stiepleman
Cast: Felicity Jones, Armie Hammer, Justin Theroux, Sam Waterston, Kathy Bates
IMDb Rating: 7.1/10
Rotten Tomatoes Rating: 72%
Platforms Available: Prime Video, Netflix
The story of the actual events of Ruth Bader Giactalactualrg, she is the second woman who has served in the Supreme Court of the United States.
Ruth's life story is shown when she was a Harvard Law School student, and her husband was diagnosed with testicular cancer. However, this doesn't stop her from studying; she takes care of class, her husband, also their daughter.
Later when her husband gets hired by a New York firm, they move to Columbia. She completes her law, but finding a job becomes problematic. The criteria wh becomes difficult says she is a woman. This assures her with no option, and she first settles on the lecturer position.
13. Catch lecturer Jobrce: Amazon.com
Director: Steven Spielberg
Writer: Jeff Nathanson
Cast: Leonardo DiCaprio, Tom Hanks, Christopher Walken, Martin Sheen, Nathalie Baye
IMDb Rating: 8.1/10
Rotten Tomatoes Rating: 96%
Platforms Available: Netflix
A pseudo-biographical crime film, the film follows a group of youth who live a luxurious life by cashing in fraudulent cheques; it comes under the movies like The Big Short.
The story is based on an autobiographical book written by Frank Abagnale, who was a person who was hiding from the FBI when he was nineteen years old. It can be seen in the film how Frank poses himself as a prosecutor, doctor, and also the Pan American World Airways pilot.
12. The Pursuit of Happyness
Director: Gabriele Muccino
Writer: Steven Conrad
Cast: Will Smith, Thandiwe Newton, Jaden Smith
IMDb Rating: 8/10
Rotten Tomatoes Rating: 67%
Platforms Available: Netflix
The movie was the best-selling memoir of the same name, written by Chris Gardner; in this movie, the character tries to be as honest as possible in his work; he also tries his best to look after his son after his wife leaves him.
The character remains homeless for almost a year; he was trying to get a job as a broker at a brokerage firm, which he started as an unpaid intern. For this movie, Will Smith playing the main character, was nominated for an O, scar, and a Golden for his performance.
11. 21
Director: Robert Luketic
Writer: Peter Steinfeld, Allan Loeb
Cast: Jim Sturgess, Kate Bosworth, Laurence Fishburne, Kevin Spacey
IMDb Rating: 6.8/10
Rotten Tomatoes Rating: 36%
Platforms Available: Netflix
The plot of movie 21 follows an MIT student who has an extreme talent for numbers but finds himself in a dilemma of not being able to solve a problem, which is the way to pay his tuition fees.
Knowing his problem, his lecturer and some of his fellow students involve him in a ploy where he learns the art of card counting, and they put that talent in the Las Vegas casinos.
The movie did receive some negative reviews from critics.
10. The Social Network
Director: David Fincher
Writer: Aaron Sorkin
Cast: Jesse Eisenberg, Andrew Garfield, Justin Timberlake, Armie Hammer, Max Minghella
IMDb Rating: 7.8/10
Rotten Tomatoes Rating: 96%
Platforms Available: Netflix
The movie shows everything about the founding and the creation of the social network, the giant Facebook, and the ensuing lawsuits; just like in The Big Short, there is the theme of greed and methods that are somewhat unethical that is played for the success of the business.
9. 99Homes
Director: Ramin Bahrani
Writer: Ramin Bahrani, Amir Naderi
Cast: Andrew Garfield, Michael Shannon, Tim Guinee, Laura Dern
IMDb Rating: 7.1/10
Rotten Tomatoes Rating: 92%
Platforms Available: Prime Video, Lifetime
The story follows the story of Dennis Nash, who is given an eviction notice to find a way to keep his family and home; he enters the employment of his evictor. Unfortunately, though he wins, other people might have to lose.
The critics seemed very happy with the plot; the movie is a drama and thriller that keeps the audience curious about what might happen next.
8. Joy
Director: David O. Russell
Writer: David O. Russell
Cast: Jennifer Lawrence, Robert De Niro, Edgar Ramirez, Diane Ladd, Virginia Madsen, Isabella Rossellini, Bradley Cooper
IMDb Rating: 6.6/10
Rotten Tomatoes Rating: 60%
Platforms Available: Netflix
A woman who has managed to become a millionaire, pretty much on her own, without much support by creating her business empire, the story follows her life.
The woman does not play it dirty; she is a strong-willed and; a ruined woman who does not allow anybody to poke their noses into her business.
7. The Founder
Director: John Lee Hancock
Writer: Robert Siegel
Cast: Michael Keaton, Nick Offerman, John Carroll Lynch, Linda Cardellini, Patrick Wilson, B.J. Novak, Laura Dern
IMDb Rating: 7.2/10
Rotten Tomatoes Rating: 80%
Platforms Available: Netflix
Ray Kroc's creation of McDonald's restaurant is being followed in this story, as we all know McDonald's, a fast-food chain.
Michael Keaton plays the lead role and is praised for his performance as Kroc; in real life, Kroc had begun his journey as a traveling milkshake machine salesman.
6. Boiler Room
Director: Ben Younger
Writer: Ben Younger
Cast: Giovanni Ribisi, Vin Diesel, Nia Long, Nicky Katt, Scott Caan, Ben Affleck
IMDb Rating: 7/10
Rotten Tomatoes Rating: 63%
Platforms Available: Prime Video
The set of Boiler Room is in 1999; Seth Davis, a nineteen-year; Sethollege dropout, decides to run a casino that,t does not have a license. One night, one of his friends introduces him to Greg Weinstein, who recruits him for a brokerage firm.
How do things go about the brokerage firm? Will it work out? Some of the viewers of Boiler Room felt that the film's ending was a little disappointing and that it could have been better. Boiler Room is not a film that can glue one on the seat for a long.
5. Margin Call
Director: J.C. Chandor
Writer: J.C.Chandor
Cast: Kevin Spacey, Paul Bettany, Jeremy Irons, Zachary Quinto, Penn Badgley, Simon Baker, Mary McDonnell, Demi Moore, Stanley Tucci
IMDb Rating: 7.1/10
Rotten Tomatoes Rating: 87%
Platforms Available: Prime Video, Netflix
Margin Call is a 2011 financial thriller, like The Big Short and Wall Street: Money Never Sleeps, during the 2007-2008 financial crisis. The movie runs for over 24 hours, and the plot takes place at a Wall Street investment bank for most of the scenes in the film.
The story Margin Call is more focused on the key employees and what they would do with the knowledge of occurring events that they receive. The colleague's trust in each other is in question here, and much of it is at stake for all involved.
4. Vice
Director: Adam McKay
Writer: Adam McKay
Cast: Christian Bale, Amy Adams, Steve Carell, Tyler Perry, Alison Pill, Lily Rabe, Jesse Plemons, Sam Rockwell
IMDb Rating: 7.2/10
Rotten Tomatoes Rating: 65%
Platforms Available: Netflix
The story is about former U.S. Vice President Dick Cheney, who is considered the most powerful vice president in the history of America. Like in The Big Short, some behaviors and methods must be questioned.
Christian Bale plays the role of Vice President, and the audience falls in love with Christian Bale's performance.
The critics had mixed feelings of hate and love for the movie. Christian Bale also won the Golden Globe Award for Best Actor and an academy award.
3. Wall Street: Money Never Sleeps
Director: Oliver Stone
Writer: Allan Loeb, Stephen Schiff
Cast: Michael Douglas, Shia LaBeouf, Josh Brolin, Carey Mulligan, Eli Wallach, Susan Sarandon, Frank Langella
IMDb Rating: 6.2/10
Rotten Tomatoes Rating: 55%
Platforms Available: Prime Video
Wall Street is a thriller movie, risking it all and playing it big. Wall Street: Money Never Sleeps is the sequel of the original film that was made in 1987, called Wall Street, but in this version of Wall Street, we see the characters facing a financial meltdown.
Primarily Wall Street focused on the reformed Gordon Gekko, who was a person who went to prison for the crime of indulging in insider trading.
In Wall Street, it is seen how he tries to rebound with his estranged daughter, and his fiance helps him with it. However, things get tough, and their lives go into a toss quickly as the story moves on Wall Street.
2. Moneyball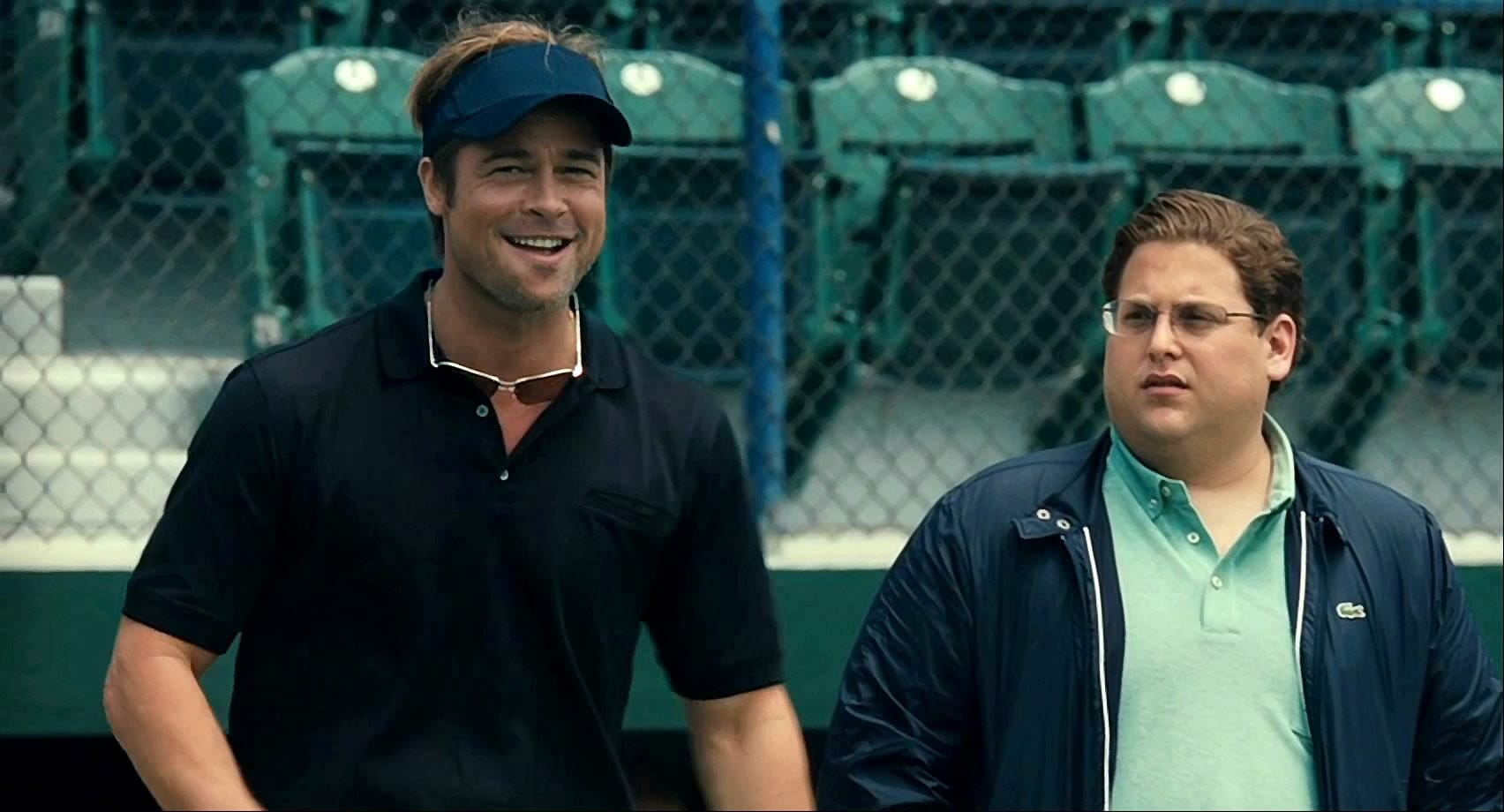 Director: Bennet Miller
Writer: Steven Zaillian, Aaron Sorkin
Cast: Brad Pitt, Jonah Hill, Philip Seymour Hoffman, Robin Wright
IMDb Rating: 7.6/10
Rotten Tomatoes Rating: 94%
Platforms Available: Netflix
The story is about Billy Beane, who follows a not-so-orthodox way to build a baseball team and turns the team against the head by signing in undervalued payers.
The team uses a limited budget and takes a sabermetric approach to headhunting and analyzing potential players.
1. The Wolf of Wall Street
Director: Martin Scorsese
Writer: Terence Winter
Cast: Leonardo DiCaprio, Jonah Hill, Margot Robbie, Matthew McConaughey, Kyle Chandler, Rob Reiner, Jon Favreau, Jean Dujardin, Jon Bernthal
IMDb Rating: 8.2/10
Rotten Tomatoes Rating: 79%
Platforms Available: Prime Video
The Wolf of Wall Street is a crime film filled with black comedy; the lead character of Wall Street is Jordon Belfort; he goes from the early stages of being a small-timer to seeing his company getting involved in corruption and fraud that is of high levels.
In The Wolf of Wall Street, there is an excellent depiction of greed for money, corporate greed, and the nature of a money monster in the behavior of the people in the Wall Street firm.
It shows how the growth of the company is illegally built. However, the final result is a company to a rising star; the imagery is brilliant in The Wolf of Wall Street.
What Makes the Movies Like The Big Short Interesting?
These movies revolve around how a company grew from a smaller company to a larger company, overcoming the problems of the global financial crisis and losses; all are economic films. Corruption is included in these growths; these can be learning to the future generation, the present age, to watch and learn, avoid the impacts of experiencing, and then learn from the mistakes.
This does not mean that the movies all look and seem very business; there are elements like here; therefore, thriller, comedy, sarcasm, etc., that make these movies watchable; some movies even make them; some be glued to their seats. These movies also received academy awards for their performances. Most of the movie's storylines are based on true stories, which makes it more interesting.
Similar movies, like The Big Short, might be a turn-off; why would one want to watch the same genre repeatedly? That is true, but every movie, like the big short, has its storyline; with a great cast, they all can come under the must-watch list.
Read More: The 20 Best Movies Like After You Must Watch Right Now