Virgin River is available on Netflix. The storyline is about a huge city nurse Mel, who moves to a remote northern California town for a fresh start in life. The scenery was so beautifully expensive. There is a spark of chemistry between Mel and the local bar owner, Jack.
The story consists of community humor and medical drama. It involves topics that include postpartum depression. There are many viewers who are looking forward to many more shows like Virgin River. Down below are a few other shows like Virgin River. This might be great news for Virgin River fans.
20. Maid
Director: John Wells
Writer: Molly Smith Metzler
Cast: Margaret Qualley, Nick Robinson, Tracy Vilar, Billy Burke
IMDb Rating: 8.4/10
Rotten Tomatoes: 94%
Platforms Available: Netflix
Maid, just like the show Virgin River, begins with a girl trying to form a chance after a Post-traumatic disorder, exciting Virgin River fans. In Virgin River, its main character is put into a comfortable town with a mountain, and Maid puts the main character to life in America, which is filled with poverty.
A young mother runs away from an abusive relationship; she only takes her daughter's bags. To start fresh, she works for a cleaning service in a home in Seattle while facing problems with her husband, her dysfunctional parents, and the troubles that she has to go through so that she can receive government benefits. There is only one season.
19. Anne with an E
Director: Moira Walley-Beckett
Writer: Moira Walley-Beckett
Cast: Amybeth McNulty, Geraldine James, Dalila Bela, Corrine Koslo
IMDb Rating: 8.7/10
Rotten Tomatoes: 53%
Platforms Available: Netflix
Anne is an orphan who is being sent to live on Prince Edward Island with a very rude Mrs. Cuthbert and her gentle brother Matthew.
In the beginning, she did not seem right to the family as they wanted a boy from the orphanage; however, she won their heart slowly.
18. Call the Midwife
Director: Emerald Fennell
Writer: Heidi Thomas
Cast: Jenny Agutter, Linda Bassett, Judy Parfitt, Helen George
IMDb Rating: 8.5/10
Rotten Tomatoes: 83%
Platforms Available: Netflix
Call the Midwife portrays the works done by the British midwives at the time of Post World War II in a critical way.
There is a Young Midwife and nurse practitioner named Jenny who takes up a job in an impoverished neighborhood in London's east end and not at a private hospital.
She and her co-midwives face a change in their medical practice.
17. Gilmore Girls
Director: Amy Sherman Palladino
Writer: Amy Sherman Palladino
Cast: Lauren Graham, Alexis Bledel, Keiko Agena, Scott Patterson
IMDb Rating: 8.2/10
Rotten Tomatoes: 85%
Platforms Available: Netflix
Gilmore Girls is about a mother and daughter, Lorelai and Rory. Lorelai is the owner of a comfortable inn which is in the town. Rory goes to tony prep school.
These two women are very close to each other; the bond that they share is not a parent-and-child relationship but rather a bond between two best friends. There are many sweet moments in the show.
16. Once Upon a Time
Director: Jennifer Morrison
Writer: Edward Kitsis, Adam Horowitz
Cast: Ginnifer Goodwin, Lana Parrilla, Josh Dallas, Robert Carlyle
IMDb Rating: 7.7/10
Rotten Tomatoes: 78%
Platforms Available: Hotstar
A younger woman dreams of a quiet small town which is made true in this show which is a fantasy series.
Emma Swan, the lead character who lived in a big city all her life, moves to a small town that has a big secret of its own.
The town's citizens are people who have been sent to exile by a curse from different dimensions, whereas fairy tales are not fiction. Emma is the daughter of Snow White and Prince Charming.
Snow White's wicked stepmother put these curses on. This wicked stepmother is the mayor of this small town, so you can expect the worst to happen as the city is filled with dark magic worth binge-watching.
15. Outlander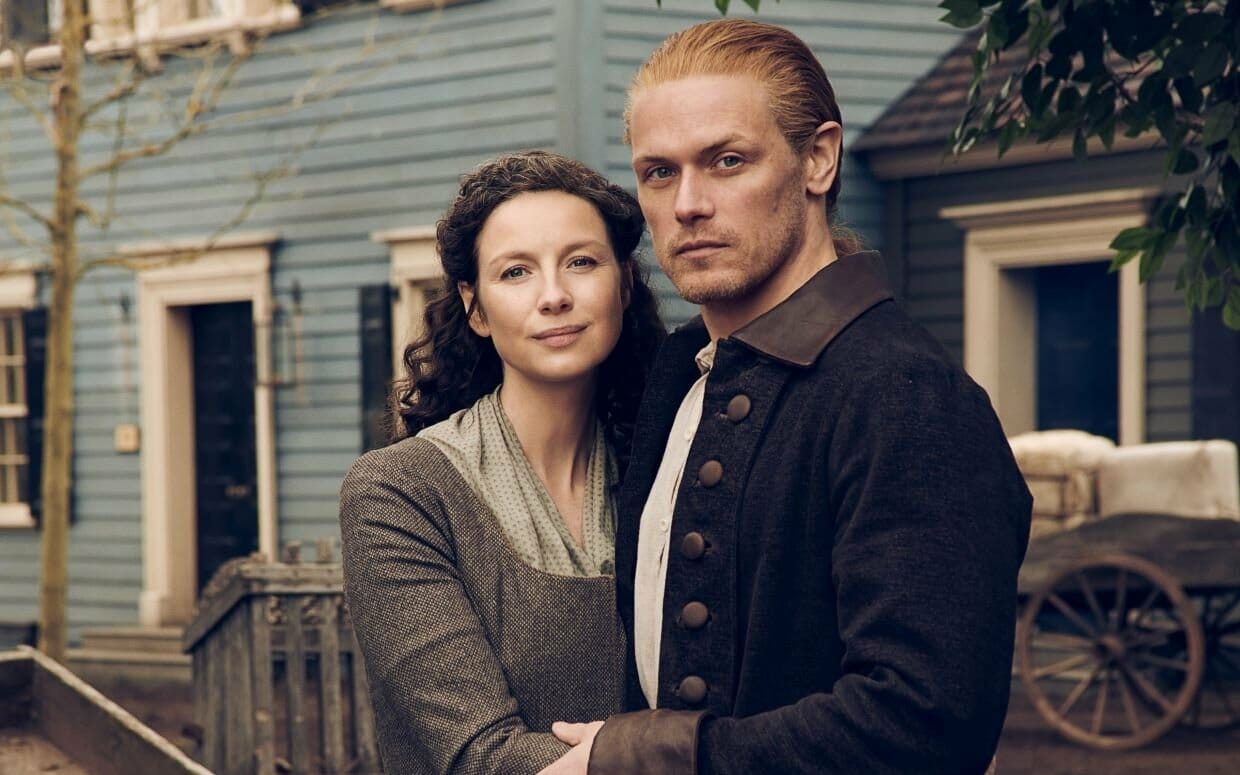 Director: Christiana Ebohon- Green
Writer: Ronald D. Moore
Cast: Caitriona Balfe, Sam Heughan
IMDb Rating: 8.4/10
Rotten Tomatoes: 89%
Platforms Available: Netflix
Claire, who worked as a British Army nurse during World War II, is in Scotland with her husband Jack for a second honeymoon.
A Mysterious pagan ceremony, where Claire travels back in time, the war between the British crown and Scottish rebels is taking place.
Claire's medical practice and knowledge make her look like a spy, witch, or even both to the people. Marries a handsome highlander Jaime Fraser and it slowly turns into passionate love.
A total of six seasons.
14. Parenthood
Director: Ron Howard
Writer: Jason Katims
Cast: Peter Krause, Dax Shepard, Sarah Ramos, Tyree Brown
IMDb Rating: 8.2/10
Rotten Tomatoes: 88%
Platforms Available: Amazon Prime
Zeek and Camille, a couple who serves as the patriarch and matriarch, have married each other for forty-six years.
This couple of the show Parenthood has been successful in maintaining the foundation of their marriage intact as they chose to bury their problems beneath the surface in order to protect the emotions of their adult children. Six Seasons are present.
13. Schitt's Creek
Director: Chris Elliot
Writer: Eugene Levy, Dan Levy
Cast: Eugene Levy, Dan Levy, Sarah Levy, Noah Reid
IMDb Rating: 8.5/10
Rotten Tomatoes: 93%
Platforms Available: Netflix
The first season shows the characters as very rich people looking like they have just been brought down to Earth; it is very hilarious to watch.
Schitt's Creek proceeds it turns out to be a love story; the story mainly highlights David Rose, who is a spoiled rich kid, and also about his sister Alexis and how she falls in love with herself.
Overall a story that includes the Rose family that falls for the progressive small-town life situated in the middle of nowhere. A total of six seasons.
12. Bridgerton
Director: Cheryl Dunye
Writer: Chris Van Dusen
Cast: Adjoa Andoh, Ruby Barker, Harriet Cains, Bessie Carter
IMDb Rating: 7.3/10
Rotten Tomatoes: 82%
Platforms Available: Netflix
Daphne is the eldest daughter belonging to a wealthy family named the Bridgerton family. Her father is extremely protective, and her strict ways have given her a suitable suitor.
Bridgerton still continues with the second season, with many more episodes that are going to follow.
11. Dead to Me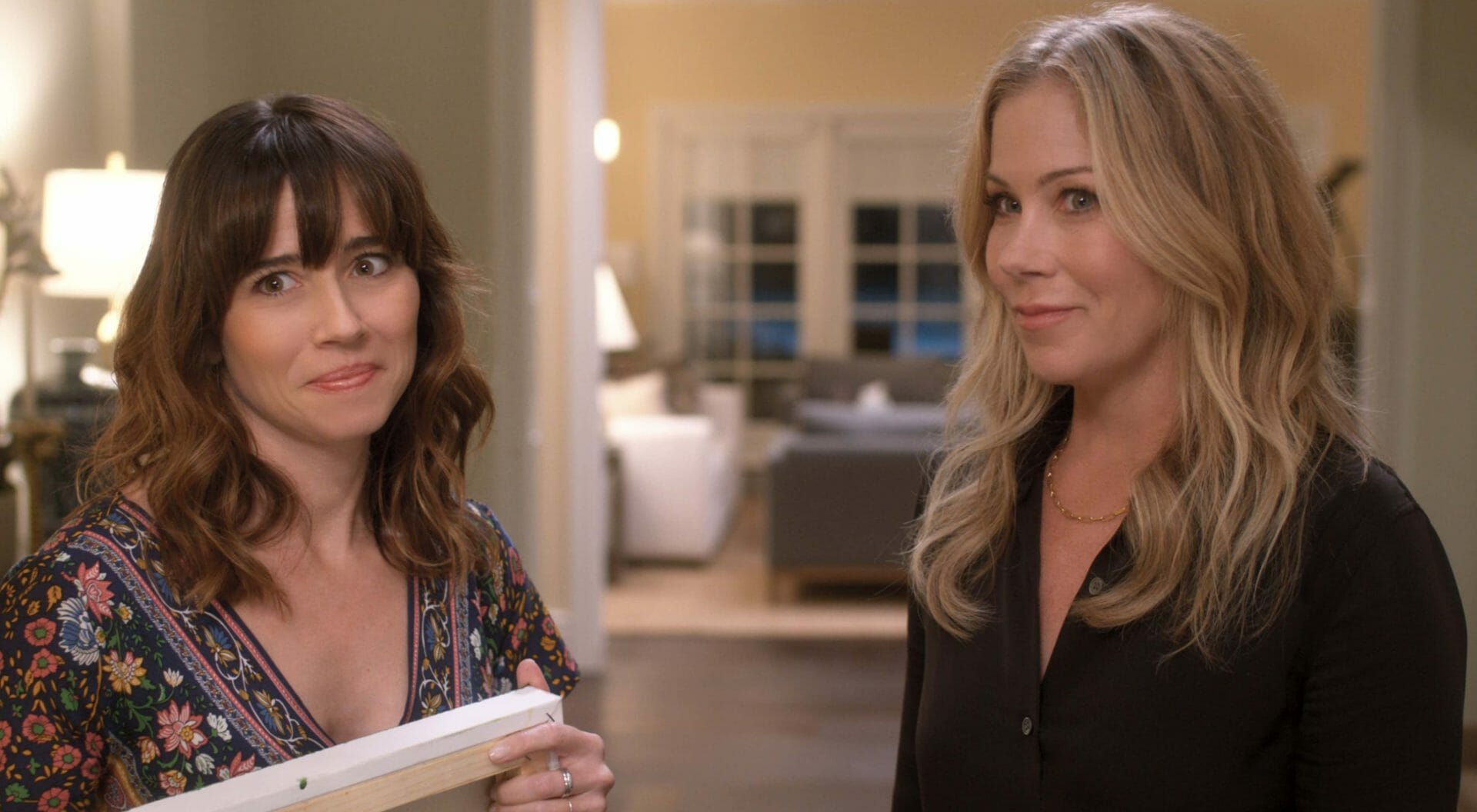 Director: Liz Feldman
Writer: Liz Feldman
Cast: Christiana Applegate, Linda Cardellini, Max Jenkins, Sam McCarthy
IMDb Rating: 8/10
Rotten Tomatoes: 89%
Platforms Available: Netflix
Dead to Me had a very unexpected friendship shared between two widows, and the show portrays a murder mystery that will keep the audience watching.
Looking more into these widows, they do not share much in common, but the only thing that makes it common for them is the grief that both of them share on losing their husbands.
10. Emily in Paris
Director: Andy Fleming
Writer: Darren Star
Cast: Lily Collins, Ashley Park, Samuel Arnold, Bruno Gouery
IMDb Rating: 6.9/10
Rotten Tomatoes: 62%
Platforms Available: Netflix
An American lady works in a French Marketing company and goes into the sexy and high staked world of haute couture.
The show did have to face a controversy when it was reported in the Los Angeles Times that the show had received Golden Globe nominations for Best Actress and Best Television Series.
9. Firefly Lane
Director: Peter O'Fallon
Writer: Maggie Friedman
Cast: Katherine Heigl, Sarah Chalke, Ben Lawson, Beau Garrett
IMDb Rating: 7.4/10
Rotten Tomatoes: 47%
Platforms Available: Netflix
Firefly Lane is made from the novel of the same name written by Kristin Hannah. Two best friends started their friendship in the early years of the 1970s and went on till the 2000s. Tully and Kate are the names of these two friends.
It can be seen in their lives how Tully chases a career that is successful as she becomes a popular TV host; however, she is lonely. Whereas Kate gets married and raises her own family, but later in her middle age, she turns out to be a divorced mother who needs to discover her root of happiness.
8. Ginny and Georgia
Director: Anya Adams
Writer: Sarah Lampert
Cast: Brianne Howey, Antonio Gentry, Scott Porter, Raymond Ablack
IMDb Rating: 7.4/10
Rotten Tomatoes: 68%
Platforms Available: Netflix
The story of Ginny and Georgia is kind of similar to the story of Gilmore Girls, as a 30-year-old mother, Georgia, and her 15-year-old daughter share a very uncomfortably close relationship with each other.
Yes, uncomfortable as it seems very unusual for such a relationship with one's own mother.
7. Grey's Anatomy
Director: Shonda Rhimes
Writer: Shonda Rhimes
Cast: Ellen Pompeo, Sandra Oh, Katherine Heigl, Kim Raver
IMDb Rating: 7.6/10
Rotten Tomatoes: 84%
Platforms Available: Hotstar
The show Grey's Anatomy was about young and sexy doctors who are at the fictional Seattle Grace Hospital.
The cast members of the show play both as a character as well as in life, the forces of life being, aging and death, growth and status.
6. Hart of Dixie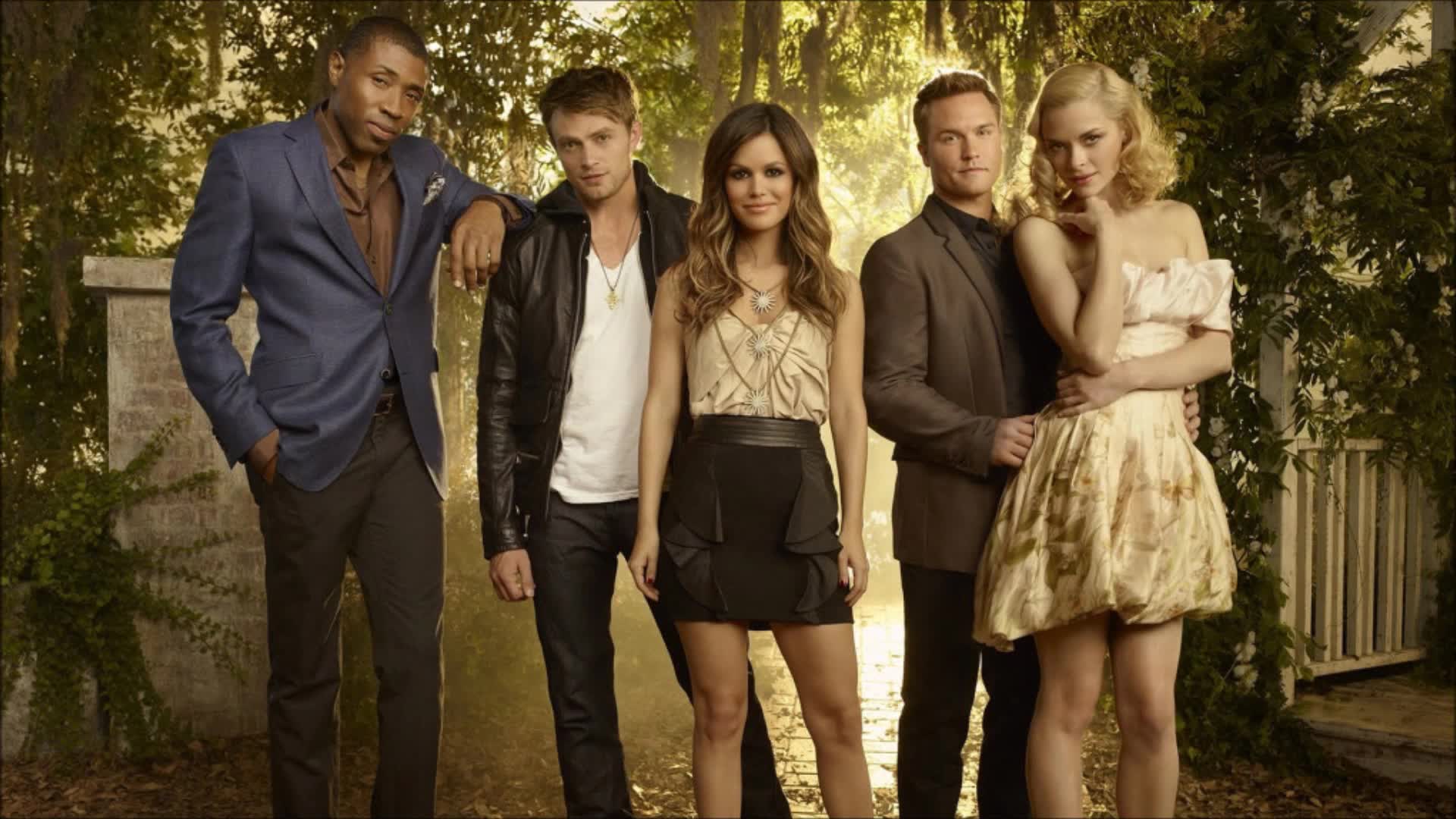 Director: Leila Gerstein
Writer: Leila Gerstein
Cast: Rachael Bilson, Jaime King, Cress Williams, Scott Porter
IMDb Rating: 7.7/10
Rotten Tomatoes: 81%
Platforms Available: Prime Video
Hart of Dixie was present a decade before the show Virgin River.
A New York acerbic doctor inherits as a medical professional in small-town Alabama from a father that she never even knew existed.
The show Virgin River's team was definitely making notes from Hart of Dixie to come out even better. Four seasons are present.
5. Heartland
Director: Murray Shostak
Writer: Heather Conkie
Cast: Amber Marshall, Graham Wardle, Cindy Busby, Alisha Newton
IMDb Rating: 8.4/10
Rotten Tomatoes: 64%
Platforms Available: Netflix
This is a Canadian TV show. Amy is a teen from Alberta; she has an older sister from a big city named Lou. Her older sister takes over the operations of their family's horse ranch Heartland as their mother dies. The main focus of the ranch is t heal abused animals by using natural horsemanship.
This ranch plays an irony; just the way the horses need to heal and learn to trust people all over again so does the two sisters.
4. Kitz
Director: Lea Becker, Maurice Hubner, Vitus Reinbold, Niko Dornburg
Writer: Daniela Baumgartl, Tanja Bubbel
Cast: Valerie Huber, Felix Mayr, Sofie Eifertinger, Bless Amada, Zoran Pingel
IMDb Rating: 5.6/10
Rotten Tomatoes: 55%
Platforms Available: Netflix
Lisi from Munich is given a job to serve at a party that a socialite and a might-be influencer Vanessa throw. Lisi rescues Vanessa from an assailant who was masked and broke into her bedroom.
Vanessa is very happy and wishes to take her in as a guest into her ultrarich decadent social life. However, the plot was all fake, made by Lisi to revenge Vanessa as she is blamed for the death of Lisi's brother one year ago.
3. Last Tango in Halifax
Director: Juliet May
Writer: Sally Wainwright
Cast: Derek Jacobi, Anne Reid, Sarah Lancashire, Nicola Walker
IMDb Rating: 8.3/10
Rotten Tomatoes: 94%
Platforms Available: Netflix
Love and lust, which is unusual, take place in a tiny town. Celia and Alan are teenage sweethearts who do not have any touch with each other after Celia and her family move away.
After 50 long years, the two of them meet on Facebook and understand that their love for each other hasn't changed a bit. The show focuses on some family drama. There are five seasons.
2. Sweet Magnolias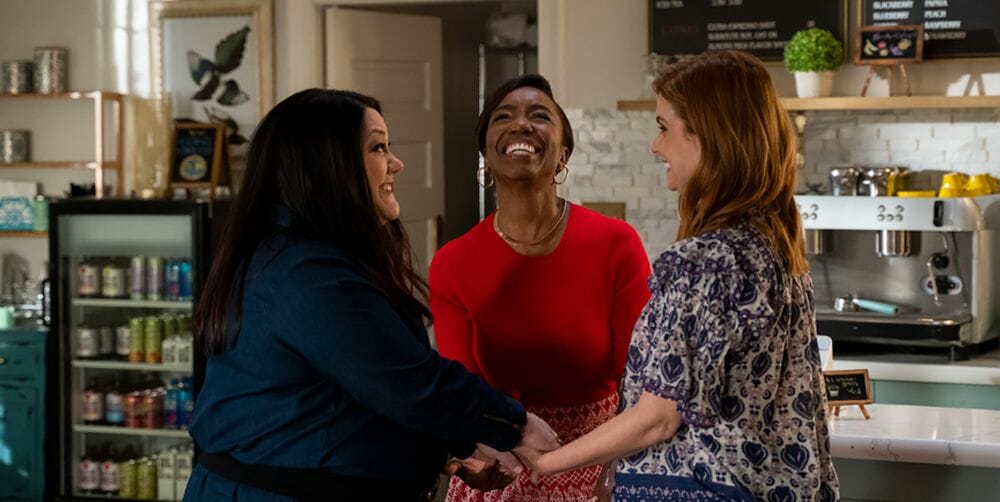 Director: Norman Buckley
Writer: Sheryl J. Anderson
Cast: JoAnna Garcia Swisher, Brooke Elliott, Heather Headley, Logan Allen, Chris Klein
IMDb Rating: 7.3/10
Rotten Tomatoes: 78%
Platforms Available: Netflix
In Sweet Magnolias, Maddie is a young woman who just went through a divorce. Dana Sue is a chef who is working through the trust issues created by her ex-husband to start a new life. Helen is also a career-oriented woman if it is too late for her to have children.
The three South Carolina women in Sweet Magnolias are great friends that care for each other with lots of warmth, humor, and margaritas for extremely difficult days.
Sweet Magnolias comes under the shows like Virgin River, which can make the people who love the show Virgin River go wild in love for this show too.
1. This is Us
Director: Dan Fogelman
Writer: Don Fogelman
Cast: Milo Ventimiglia, Mandy Moore, Sterling Brown, Chrissy Metz, Justin Hartley
IMDb Rating: 8.7/10
Rotten Tomatoes: 94%
Platforms Available: Prime Video
The main character of the show, This is Us is the Pearson family, the triplets; their parents Jack and his wife, leave a legacy. The triplets start to navigate their own lives and their legacy.
Diverse cast members were used in shooting the scenes in order to bring the characters to life.