The 7 Best Movies Like Crimes Of The Future
Hearing the word horror, the first thing that comes to mind is 'ghost,' even though not all horror movies have ghosts, just like the recent release, Crimes of the Future. The film is a take on humanity's greed in a dystopian future.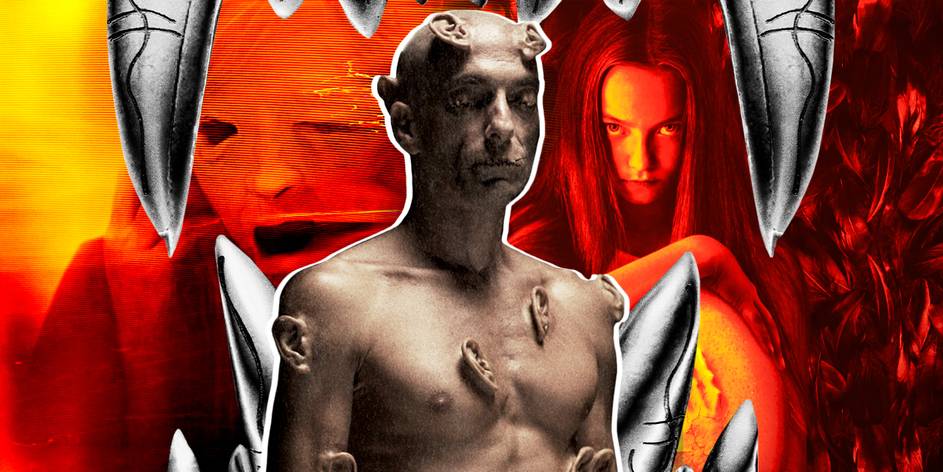 Pollution and global warming have changed the world so much that the human body has evolved in nearly unimaginable ways. One of the most significant traits in the film is seeing Viggo Mortensen, playing the role of Saul Tenser, who has his organs removed in front of a live audience!
Some may feel that these kinds of films are gross, but they are bound to attract your attention.
What is the movie Crimes of the Future about?
The film follows the performance artist couple, Tenser and Caprice. They perform in front of large audiences, with Caprice removing Tenser's organs, taking advantage of Tenser's 'accelerated evolution syndrome,' allowing him to develop new vestigial organs. It's set in a dystopian future where environmental degradation is at its peak, and the human body has evolved in numerous ways.
If you liked this film, you might like the list below:
Possessor (2020)
The film is set in a world where assassins now carry out their hits by literally possessing their target's bodies and having them commit suicide. However, things go awry when one assassin, Tasya Vos, attempts to kill her target but the person starts going through her memories, proving a threat to her family.
Splice (2009)
This film takes a new take on human anatomy as two scientists create a living being by splicing the human DNA with animal DNA. Things were going smooth as the scientists were raising her as their child, but changes occurred when the child refused to do whatever her parents said.
The Fly (1986)
It might be a bit old, but The Fly has a different move. In an attempt at teleportation, Seth, the lead character, fuses himself with a fly. Unfortunately, with time, Seth loses his family and becomes more like a humanoid insect. Now, it's up to Ronnie, the lead actress, to stop him.
Raw (2016)
It is what it is, absolutely raw in graphics. This film has the lead, Alexei turn into something else after being forced to eat meat for the first time in her life. Soon after the incident, she starts craving more meat, especially the human ones.
Annihilation (2018)
In one of the best sci-fi movies, Annihilation follows a crew that goes into the mysterious Area X, but no one returns from it. Finally, however, they discover a terrifying yet fascinating truth as the place mutates its residents rapidly. Can the people make it out alive before losing their sanity?
Her (2013)
This movie may not be as gruesome as others, but it portrays a beautiful idea. The lead, played by Joaquin Phoenix, is seen falling in love with his virtual assistant, voiced by Scarlett Johansson.
District 9 (2009)
This film reinforces the idea of being a human being. It follows the story of a human, Wikus, who despises the aliens stranded on Earth. However, as time passes, he finds that he belongs more to them than his species.