Funimation is a big and rapidly expanding anime streaming service based in North America. It specializes in anime that has been dubbed in English. There are a number of well-known programs here, such as the Dragon Ball series, Attack on Titan, One Piece, and many others. The site also includes a retail store with memorabilia and other items, as well as a substanti+al DVD and Blu-ray selection. Its key selling point is its streaming service enabling us to watch anime.
Not only is there a tonne of amazing series to watch, but the service (like Crunchyroll) releases new anime on an episode-by-episode basis every season. If you enjoy English dubs, this is a good option. Here are the finest Funimation anime. More information on Funimation may be found here!
And there is a plethora of fantastic anime to pick from on Funimation's platform. But, if you're new to the scene of anime streaming, here are the top most binge-worthy shows on Funimation listed.
We definitely suggest Sword Art Online (Funimation link), possibly the most popular anime on Funimation, since there are so many wonderful anime that we didn't want to clutter the list with stuff you already know you should watch.
Here is a list of the best anime on Funimation, a handful picked for you anime fans to binge on.
25. Danganronpa: The Animation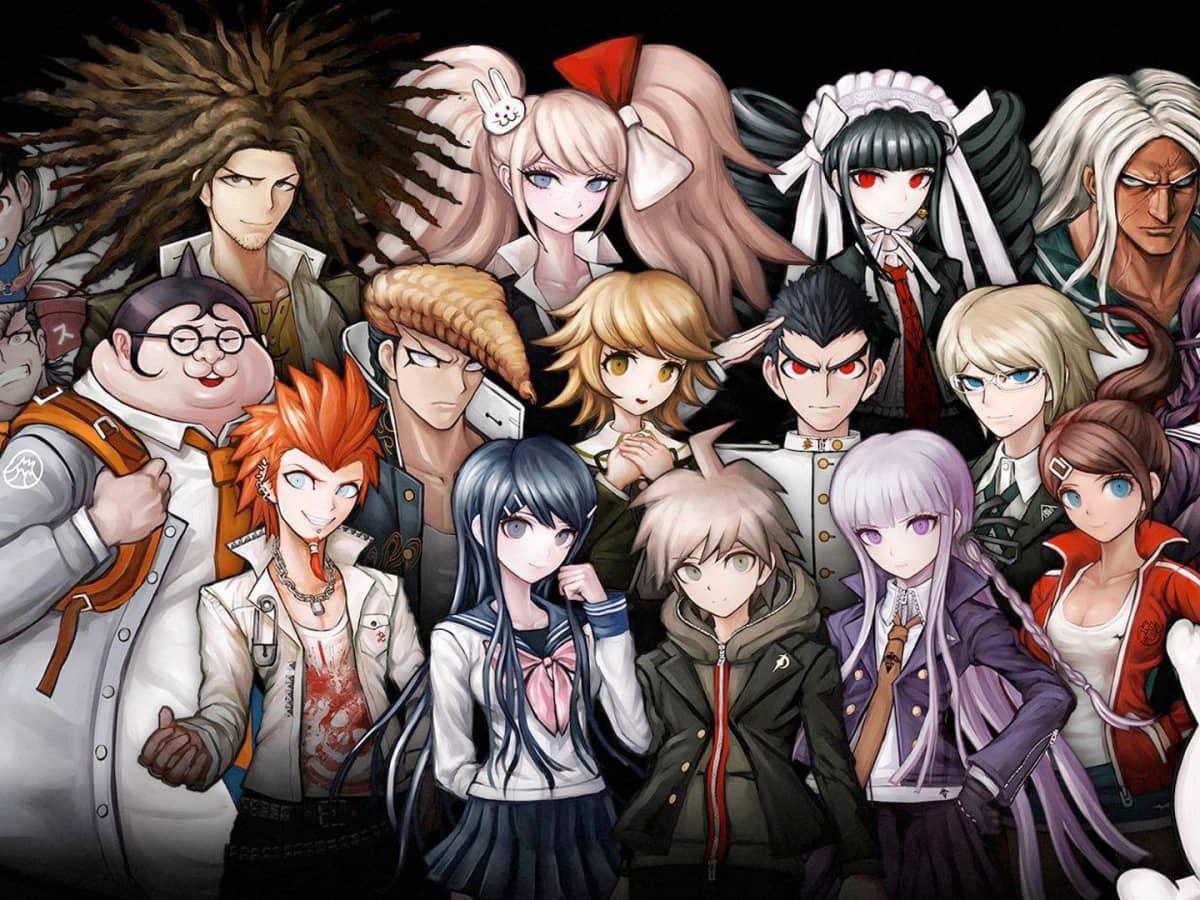 Director: Seiji Kishi
Writer: Makoto Uezu
Cast: Greg Ayres, Christopher Bevins, Akira Ishida
IMDb Rating: 6.8/10
Danganronpa: The Animation is an outdated anime, but it's a good one with a lot of mystery and dark comedy. The series opens with a group of high school students being held hostage at Hope's Peak Academy, a prestigious institution in which they have reportedly been enrolled. Their joy is dashed, however, when a deadly teddy bear appears and informs them that in order to survive, they must kill their classmates.
Danganronpa is a tough series in which no character can be totally trusted, akin to The Hunger Games. And, while they do endeavor to learn the school's secrets in order to escape, there are stakes and losses.
24. Steins; Gate
Director: Hiroshi Hamasaki
Writer: Jukki Hanada
Cast: Mamoru Miyano, Kana Hanazawa, Asami Imai
IMDb Rating: 8.8/10
When done incorrectly, time travel might feel clichéd, but Steins; Gate manages to make it feel interesting even when it veers toward hackneyed cliches. The story follows a deluded scientist called Rintaro Okabe as he discovers time travel — and then realizes all that may go wrong when being so irresponsible with such a notion.
With fascinating people that aren't always likable and an intriguing subject, Steins; Gate is simple to become engrossed in. It's also distinct from many other popular anime series, making it a must-see for Funimation fans, even if only to give it a chance.
23. Star Blazers 
Director: Takashi Yamazaki
Writer: Yoshinobu Nishizaki, Keisuke Fajikawa
Cast: Masato Ibu, Kenichi Ogata, Takeshi Aono
IMDb Rating: 8.8/10
Look no further than Star Blazers if you're looking for some great anime. This two-season sci-fi action/adventure series was a favorite of many kids in the late 1970s and early 1980s. With 26 episodes every season, the program is both binge-worthy and full of themes that will be used in future anime.
The personnel of the Space Dreadnought Yamoto faces two enemies. The Gamilon, the first, coats Earth with so much radiation that the whole population must go underground. After a brief respite, the Yamoto's crew reassembles to face the armies of the Comet Empire. Star Blazers is a fantastic program for youngsters to get started in anime while having more mature topics than typical afternoon cartoons.
22. Cowboy Bebop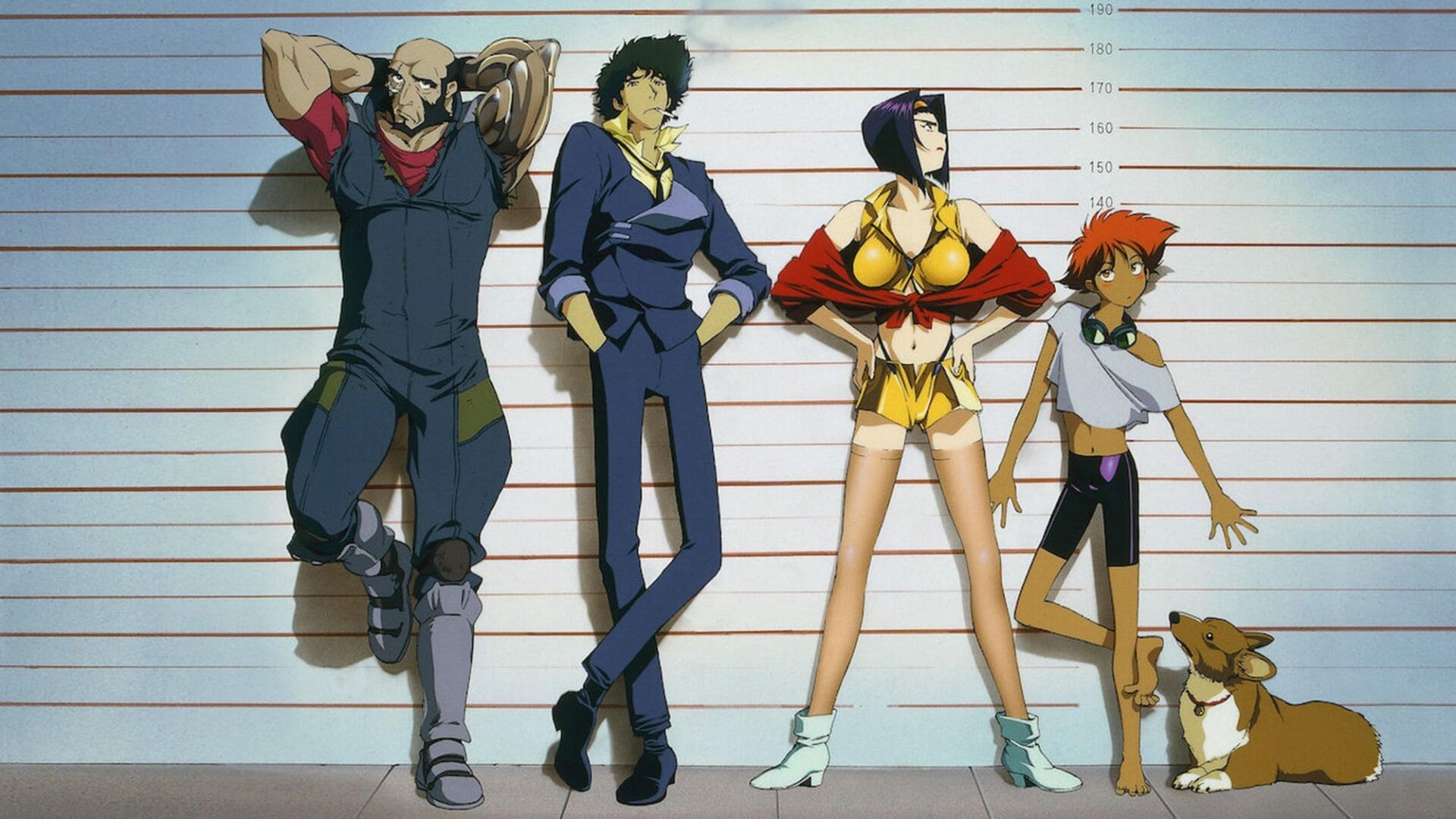 Director: Shinichiro Watanabe
Writer: Christopher Yost, Keiko Nobumoto, Jeff Pinker
Cast: Koichi Yamadera, Melissa Fahn, Megumi Hayashibara
IMDb Rating: 8.9/10
Mentioning Cowboy Bebop in a "best of" list has practically become a cliche at this time. It's the anime equivalent of declaring Citizen Kane is really the best movie of all time; nevertheless, a dull choice is recognized as such because it's typically correct. Cowboy Bebop is one of the finest science fiction anime on Funimation because it is one of the greatest series of all time, and its brilliance hasn't faded in the previous two decades for anime watchers.
Cowboy Bebop presents outstanding individual narratives and thorough character studies for the core crew across its 26 episodes, all of which have happy endings. The music, graphics, and screenplay in the anime are all excellent.
21. Aria
Director: Junichi Sato Takahiro
Writer: Kozue Amano
Cast: Ryo Hirohashi, Carol Jacobanis
IMDb Rating: 7.2/10
Slice of life anime is often connected with the banal, but this is not entirely accurate; rather, the genre shows the characters' daily activities. In some situations, this entails enrolling in school in a peaceful Japanese town while living a carefree life. At times, a writer's "normal" entails navigating a gondola on another world that has been terraformed to look like Venice.
Aria is restorative. The anime will relieve someone's exhausted mind after a difficult day behind a desk by guiding viewers around a lovely metropolis with charming and grounded characters. It is definitely one of the best anime on Funimation in a slice-of-life anime series subgenre.
20. The Rising of the Shield Hero
Director: Takao Abo
Writer: Aneko Yusagi
Cast: Billy Kametz, Brianna Knickerbocker, Asami Seto
IMDb Rating: 8.1/10
Naofumi, the series' protagonist, begins as a devoted uni student and a laidback Japanese youth. Still, he is soon summoned to defend the empire of Melromarc in a parallel world alongside three other youthful men from multiple worlds to become the world's Cardinal Saviors and fight cross hordes of monsters known as Waves.
When Naofumi arrives in Melromarc, he becomes the weakest link in a band of heroes tasked with defending their homeland. Naofumi, now cynical, is forced to train as a hero on his own while trying to make ends meet. However, he will learn that there are far more serious issues than his position among the guardians.
However, he is forced to deal with betrayal from the start, providing viewers with enough to ruminate about.
19. Fairy Tail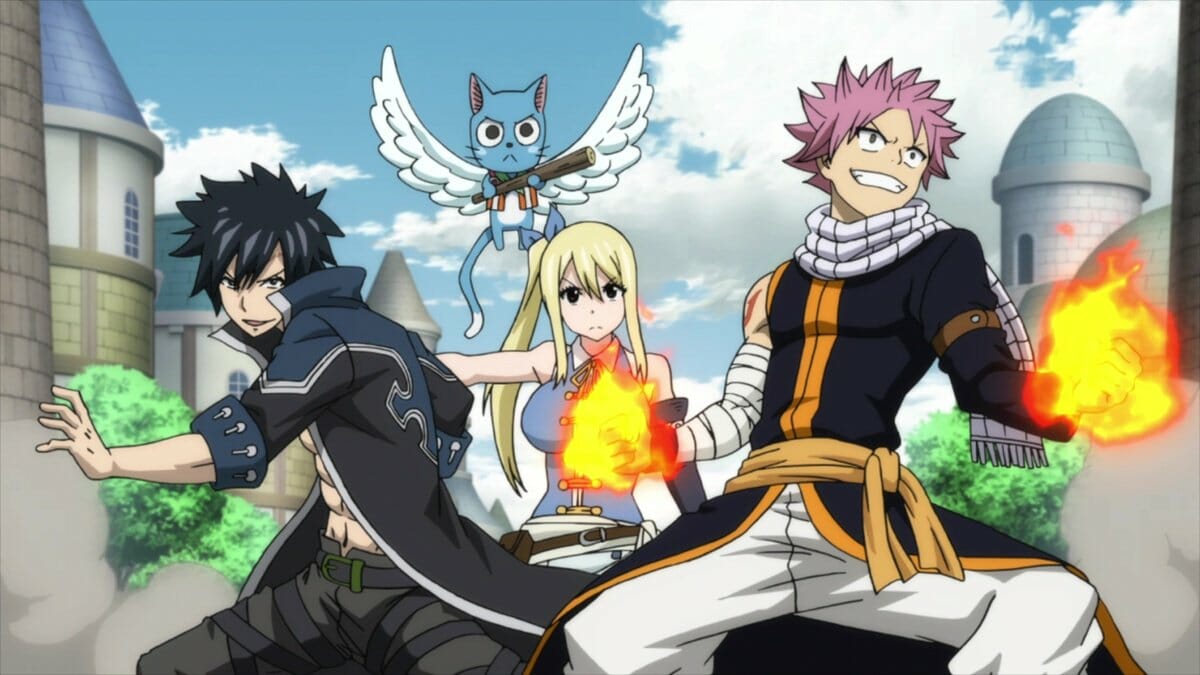 Director: Tatsuma Minamikawa
Writer: Shoji Yonemura
Cast: Todd Haberkorn, Cherami Leigh, Christina Vee
IMDb Rating: 6.8/10
Fairy Tail is widely regarded as one of the finest magic anime series in history, and it has a lengthy history. Fortunately, you can watch all of the series on Funimation, where they have each episode dubbed to date.
Natsu Dragneel, a Fairy Tail guild dragon slayer wizard, searches the Land of Fiore for his lost adoptive father.
During his travels, he encounters Lucy Heartfilia. He joins forces with Natsu Dragneel and Happy to form the magical organization Fairy Tail, where they use their abilities to fulfill paid job requests. However, because of the fantastic casting choices and outstanding performances, this is one of the few anime I recommend that people see in English.
The crew works together on a variety of assignments, including capturing criminals, unlawful dark guilds, and ancient Etherious monsters created by Zeref, an eternal dark wizard.
18. Fruits Basket
Director: Yoshihide Ibata
Writer: Natsuki Takaya
Cast: Tomokazu Seki, Yui Horie, Aya Hisakawa
IMDb Rating: 7.9/10
Funimation also has this charming rom-com anime series, which tells the tale of a high school student named Tohru Honda, who begins living with the Sohmas family, who live with a curse.
The ghosts of the Chinese zodiac occupy twelve members of the family, who transform into their astrological animal when they are weak, stressed, ashamed, or embraced by someone of the opposite sex.
But Fruits Basket isn't that humorous; it's more of an emotive gut-punch anime, so see it on Funimation to learn more and more about the horrific things that have occurred to each of the protagonists.
17. Demon Slayer: Kimetsu no Yaiba
Director: Haruo Sotozaki
Writer: Koyoharu Gotouge
Cast: Natsuki Hanae, Akari Kito, Zach Aguilar
IMDb Rating: 8.6/10
Demon Slayer is yet another newer anime, but it's not just new; it's also the finest! The greatest of all time, which has been gaining popularity around the world, including recently in Funimation
Demon Slayer is set in a fiction wherein demons prowl in the woods and follows the narrative of Tanjirou, a little boy who has managed to keep his family safe from the creatures in his world for this long.
Tanjirou returns home one day to discover his family brutally murdered by the demons he's worked so hard to defend them from, as well as his sister has become evil, something he must deal with and accept.
Demon Slayer is not for the faint of heart but rather for true anime lovers who like a dark, brutal, and cruel plot. So, go ahead and give it a go.
16. MOB PSYCHO 100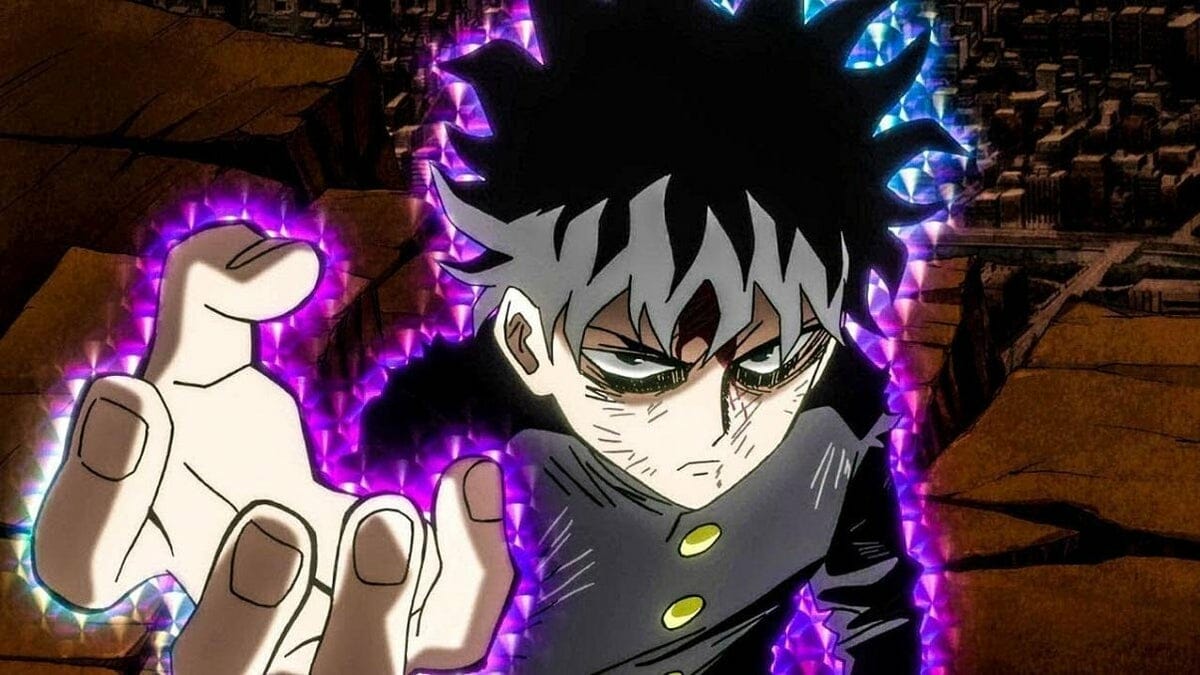 Director: Yuzuru Tachikawa
Writer: ONE
Cast: Setsuo Ito, Takahiro Sakurai, Akio Otsuka
IMDb Rating: 8.6/10
Mob Psycho 100 is a brief anime television series that is one of the greatest to binge-watch on Funimation.
The happenings of this series focus on Shigeo Kageyama, who is dubbed Mob for his lack of presence. Despite his unassuming appearance, he is a formidable esper with tremendous psychic strength.
To avoid losing command of this strength, he continually lives under emotional restraint. Mob works as an aide to conman Reigen Arataka, who claims to be a clairvoyant.
Mob wishes to live a regular life like those surrounding him, but a torrent of problems follows him. With his repressed emotions gradually building inside Mob, his strength threatens to exceed its bounds until he finally encounters claws.
15. The Devil Is a Part-Timer!
Director: Daisuke Tsukushi
Writer: Satoshi Wagahara
Cast: Aaron Dismuke, Ryota Osaka, Anthony Bowling
IMDb Rating: 7.6/10
This is perhaps the finest reverse Isekai anime series on Funimation, commanded by a powerful demon ruler.
This is a television show that is more of a slice-of-life than an action show; the tale follows a demon ruler who comes from another realm to live on Earth as a human while attempting to conceal his true identity and strength.
With his huge demon forces, "The Demon Lord Satan" begins to invade the continent of Ente Isla.
However, while on his journey to conquer the continent, Satan is stopped by the hero Emilia, forcing Satan to flee via a dimensional portal and land in the human realm.
The devil is stuck in Tokyo and pledges to return and finish the enslavement of Ente Isla. To make ends meet, Satan disguises himself as Sadao Maou, a human, and begins working at MgRonald's. He quickly sees that his objective of capturing Ente Isla is insufficient.
Hataraku Maou-Sama! Offers a funny look at the most ordinary parts of daily life as seen through the eyes of a demon ruler.
14. Sarazanmai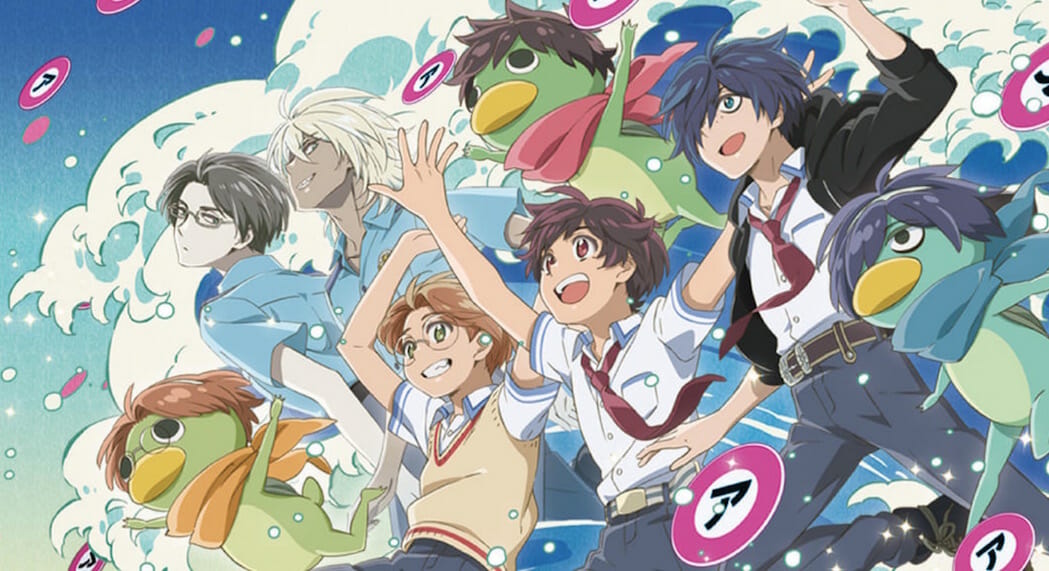 Director: Kunihiko Ikuhara
Writer: Kunihiko Ikuhara
Cast: Ian Sinclair, Justin Briner, Ricco Fajardo
IMDb Rating: 6.9/10
After inadvertently breaking a statue of a kappa, the district of Asakusa's guardian. Kazuki, Toi, and Enta are 3 elementary school boys who are transformed by Keppi, the king of the Kappa Kingdom, into legendary creatures known as kappas.
They came to help Keppi gather the Plates of Hope, which grant the desires of whoever owns them. Dishes are obtained by gathering the shirikodama of undead spawned by Reo and Mabu, Otter Empire agents. The Otter Empire, under the guise of Kappazon, Inc, has been the nemesis of the Kappa Kingdom for years, controlling society by exploiting the population's aspirations.
13. Dragon Ball Z
Director: Daisuke Nishio
Writer: Takao Koyama
Cast: Christopher Sabat, Kara Edwards
IMDb Rating: 8.8/10
This anime is a golden generation legend that is still popular these days among anime fans! Fortunately, you can view this finest anime as soon as possible on Funimation because, dude, this really is Dragon Ball Z!
Son Goku's adventures as a continuation of dragon ball see him as he learns to be a martial artist and seeks for the seven spheres known as the Dragon Balls, which, when gathered, form a wish-granting dragon and are the focus of the Dragon Ball Z series. Along the road, he makes many friends and foes, many of whom are also looking for the Dragon Ball.
The show's sequel, Dragon Ball Super, is also a hit!
12. Yuri on Ice
Director: Sayo Yamamoto
Writer: Sayo Yamamoto, Mitsuro Kube
Cast: Jerry Jewell, Junihci Suwabe
IMDb Rating: 8.3/10
Yuri on Ice is a Japanese athletics anime television show featuring ice skating that aired from October 6, 2016, to December 22, 2016, with a number of 12 episodes. So go watch all of its episodes on Funimation.
Following a heartbreaking failure in the Grand Prix Final and subsequent competitive losses, 23-year-old Japanese speed skater Yuri Katsuki has conflicting thoughts about skating and suspends his career, returning to his birthplace of Hasetsu in Kyushu. Yuri pays a visit to his childhood buddy Yuko at an ice rink, where he flawlessly imitates his idol, Russian ice skating champion Victor Nikiforov.
When secretly taped footage of Yuri's effectiveness is posted to the web, it piques Victor's interest, and he travels to Kyushu with the idea of teaching Yuri and reviving his figure-skating career. Later, it is disclosed that Victor was already acquainted with Yuri, having met him previously at a banquet in which Yuri got drunk but also asked Victor to be his mentor.
11. Terror in Resonance
Director: Shinichiro Watanabe
Writer: Shoten Yano
Cast: Anthony Bowling, Kaito Ishikawa, Soma Saito
IMDb Rating: 7.9/10
Terror in Resonance, also known as Zankyou no Terror, is a Japanese anime television series created by MAPPA. It is also one of the finest overlooked anime on Funimation.
The narrative takes place in Tokyo after a terrorist strike has entirely destroyed the city. The sole proof of the perpetrators is a mysterious film that was released to the Internet, sparking fear across Japan.
Unbeknownst to the government, the terrorist masterminds known as Sphinx are two adolescent lads identified as Nine and Twelve. Despite the fact that they should not exist, they have decided to awaken the world with their horrific schemes of devastation.
10. Soul Eater
Director: Takuya Igarashi
Writer: Atsushi Okubo
Cast: Micah Solusod, Monica Rial
IMDb Rating: 7.8/10
Soul, a scythe, and Maka, a girl, enroll at a school that trains them how to be the ideal meister, death scythe combo.
They must first gather 99 bad souls and one witch's soul. Both of them are responsible to Lord Death and Maka's father, whom she despises.
They attempt to battle the evil that is raging over the planet with the help of their other weapon and meister's companions.
Soul Eater Evans, a Demon Scythe who just seems to care solely about what's popular, aspires to become a Death Scythe with the assistance of his direct wielder Maka Albarn.
Tsubaki, Shinigami's son, and Death the Kid, a compulsively dual bearer of twin handguns Patty and Liz, study and work alongside the opposing couple. Soul Eater is one of the finest anime to watch on Funimation, and with all of its thrills and tension, now is the perfect time to start.
9. Sword Art Online
Director: Tomohiko Ito
Writer: Reki Kawahara
Cast: Bryce Papenbrook, Michelle Ruff
IMDb Rating: 7.6/10
Here's a popular mainstream manga about a video game in which the plot is set. Sword Art Online, a virtual reality enormously massively multiplayer role-playing game, will be published in 2022. one in which players may immerse themselves by wearing Nerve Gear. This headgear stimulates the player's brain.
However, players learn they can't log out until they reach the game's tower's 100th level and fight the final monster. They perish if there are any complications or if someone tries to remove their helmet in the real world.
SAO follows Kazuto Kirigaya, a lone wolf, and his hesitant buddy Asuna Yuuki as they traverse the fantastical world. The program has received accolades for its animation and soundtrack, as well as its investigation into the psychological elements of virtual reality. As a reminder, this excellent series is one of the best anime on Funimation that you should watch.
8. Attack on Titan
Director: Shinji Higuchi
Writer: Hajime Isayama
Cast: Yuki Kaji, Bryce Papenbrook
IMDb Rating: 9/10
Let's just say we're pleased we don't live in a world of this series; it's a fantastic animation and, in my opinion, the finest television program I've ever watched! It is a classic anime series.
The plot is Set in a world where mankind lives inside walls, frightened to walk outdoors and confront the man-eating Titans that lurk beyond. The series features high stakes and startling surprises that will have fans on the verge of giving up from the first episode.
The anime and manga series Attack on Titan tells the narrative of adolescent Eren Jaeger, who joins the army to combat Titans after his mother is slain by one. Attack on Titan is one of the top best anime on Funimation that you should not miss.
7. One Piece
Director: Konosuke Uda
Writer: Eiichiro Oda
Cast: Colleen Clinkenbeard, Mayumi Tanaka
IMDb Rating: 8.8/10
Everyone is familiar with One Piece, a Japanese shonen anime television series based on the manga of the same name. This is the oldest anime anyone will ever see, and you will never grow weary of it.
The plot revolves around Monkey D's exploits. Luffy is a teenage pirate who aspires to be the finest pirate in the world, and he accidentally eats a Devil Fruit, which gives his body the qualities of rubber.
Luffy traverses the Grand Line with his pirate crew, the Straw Hat Pirates, in quest of the world's greatest treasure known as "One Piece." This is the ideal selection and one of the best anime to watch right now on Funimation.
6. Snow White with the Red Hair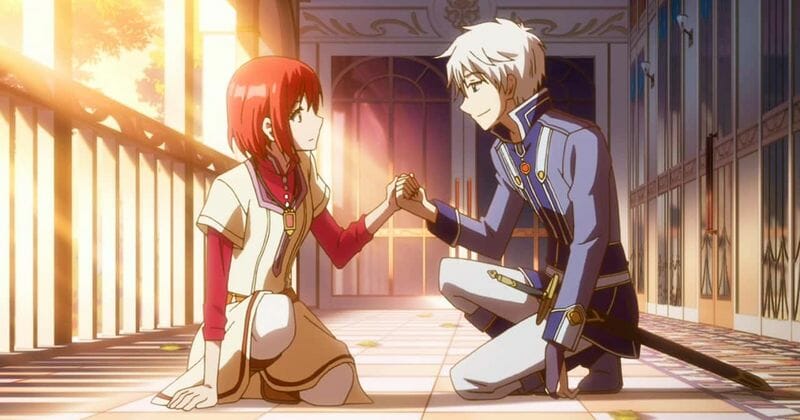 Director: Masahiro Ando
Writer: Deko Akao
Cast: Josh Grelle, Ian Sinclair
IMDb Rating: 7.7/10
Shirayuki has gorgeous red hair. Because of her uncommon hair color, Shirayuki was trained to be cautious about displaying her hair in unfamiliar situations and matured into an independent young woman. Her hair, on the other hand, catches the attention of Prince Raj, who orders her to become his bride.
She fled to the neighboring kingdom of Clarines after refusing his commands. She meets and befriends Prince Zen and his two aides, Mitsuhide and Kiki, on her journey there. Shirayuki finally obtains the antidote after Zen is poisoned and chooses to follow the trio to Clarines.
5. Ghost Hunt
Director: Akira Mano
Writer: Shiho Inada
Cast: Todd Haberkorn, Cherami Leigh
IMDb Rating: 7.5/10
Horror anime don't usually go well, although there are a few exceptions. Fortunately for horror anime enthusiasts, most of the finest shows are available on Funimation, with Ghost Hunt being the most popular. Each arc follows Kazuya Shibuya and Mai Taniyama as they explore various eerie tales, and a wacky ensemble of recurrent characters assists them.
Ghost Hunt has eerie houses, frightening dolls, and plenty of real horrors. The anime provides a conventional scary experience appropriate for Halloween or any odd Tuesday. It is one of the best anime on Funimation to watch for horror seekers.
4. Fire Force
Director: Yuki Yase
Writer: Atsushi Okubo
Cast: Gakuto Kajiwara, Kenjiro Tsuda
IMDb Rating: 7.7/10
The famous Fire Force is a short binge, including one season of 24 episodes. It seems to be an action/adventure program with an original premise.
As Tokyo burns as a result of an unknown force, it's up to the men of Special Fire Force Company 8 to figure out who's to blame. They are, however, not your usual firefighters. They are made up of prokinetics who seek to put out the fires. At the same time, they seek to eliminate corruption in Companies 1–7.
3. Dragon Ball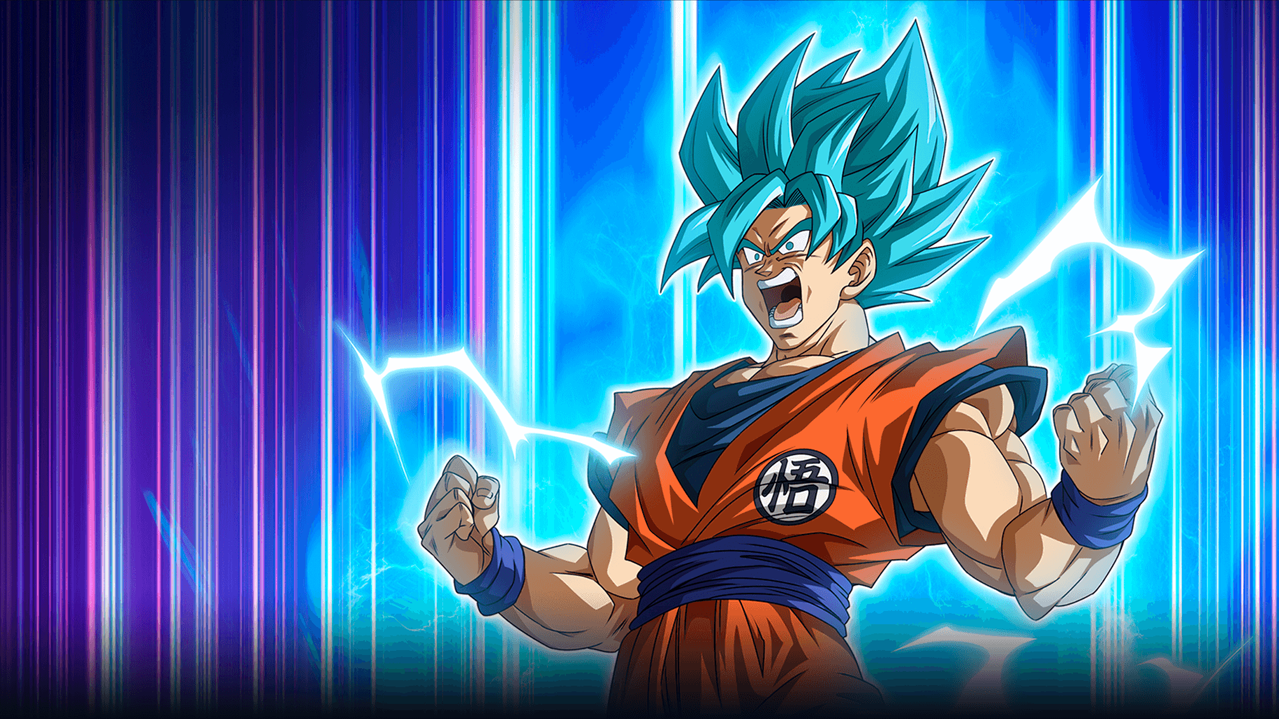 Director: Daisuke Nishio
Writer: Akira Toriyama
Cast: Hiromi Tsuru, Kara Edwards
IMDb Rating: 8.6/10
Before you watch Dragon Ball Z, you should probably watch all five series of the very first Dragon Ball series. While it is lighter in tone than its sequel, there is still plenty of combat. Everything is tied up in a coming-of-age narrative.
The story follows young Goku as he discovers the seven wish-granting Dragon Balls. As a result, the daring little tyke sets out to collect them all. Along the journey, he meets Master Roshi and becomes a pupil of his soon-to-be lifelong buddy, Krillin. The two begin competing in events against the world's most strong fighters. The story concludes where Dragon Ball Z begins.
2. Fullmetal Alchemist
Director: Seiji Mizushima
Writer: Sho Aikawa
Cast: Aaron Dismuke, Romi Park
IMDb Rating: 9.1/10
Fullmetal Alchemist is an anime series based on Hiromu Arakawa's manga of the same name. It is about brothers Edward Elric and Alphonse Elric, who are attempting to repair their bodies after failing to resurrect their mother. It first broadcast in 2003 and was redone in 2009 as Full Metal Alchemist Brotherhood.
Edward and Alphonse Elric seek the Philosopher's Stone in order to resuscitate their bodies, which were destroyed when they attempted to resurrect their deceased mother using their alchemy talents. Edward, who has only lost limbs, joins the State Military, which allows him to continue his hunt for his brother, whose spirit is bound to earth by a suit of armor. But Edward and Alphonse aren't the only ones looking for the magical stone. As they explore, they discover a conspiracy to transform the entire country for reasons they don't understand.
1. My Hero Academia (Super-Series)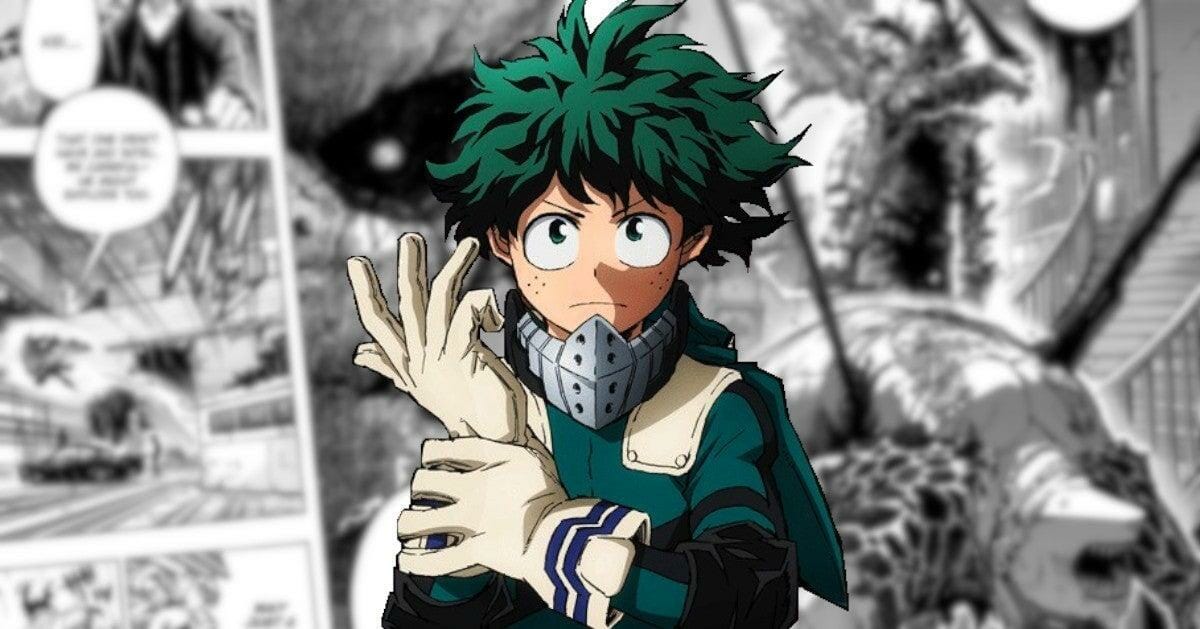 Director: Kenji Nagasaki
Writer: Kohei Horikoshi
Cast: Justin Briner, Daiki Yamashita
IMDb Rating: 8.4/10
My Hero Academia follows young Midoriya as he strives to become a hero despite the fact that he lacks the abilities of many of his contemporaries. He encounters All Might, the greatest hero, and the story takes off from there. It is seen in the same way that most super-series shows are. There are lengthy seasonal arcs that back up into one another, allowing you to go from season to season with ease. The program currently has four seasons and shows no signs of slowing down. It's easy for this generation's Naruto because there's Naruto merchandise everywhere, and all anime lovers are aware of it. This is also a great place to start if you're new to anime.
My Hero Academia is one of the most popular anime programs presently running, and it's simple to see why. The series features Izuku Midoriya, a young child living in a world where superpowers, sometimes known as "Quirks," exist. Midoriya, however, is one of the few who does not have one.
Midoriya's desire to become a hero is surely hampered by her inability to develop a Quirk. But the anime tracks his efforts to become one despite the odds, which is part of what has made it so entertaining. After all, we've all given our all to achieve our goals, right?