Happiness is something that depends on us. And if you are here then you must be finding something that can make you laugh and you have a good time laughing. Here are the 20 best comedies on Hulu right now. It's just a list of things you can watch on Hulu for a good laugh and fun. Down here you will get a star cast and you will be lost time while watching all of them.
The list down here isn't a comparing list but just a list of movies and shows you can watch for having a good and fun time, to feel fresh, and to laugh out loud funny. On the list down here you will find cult classics, rom-com, etc.
So let's see what all the best comedies are on Hulu right now….
20. The Nice Guys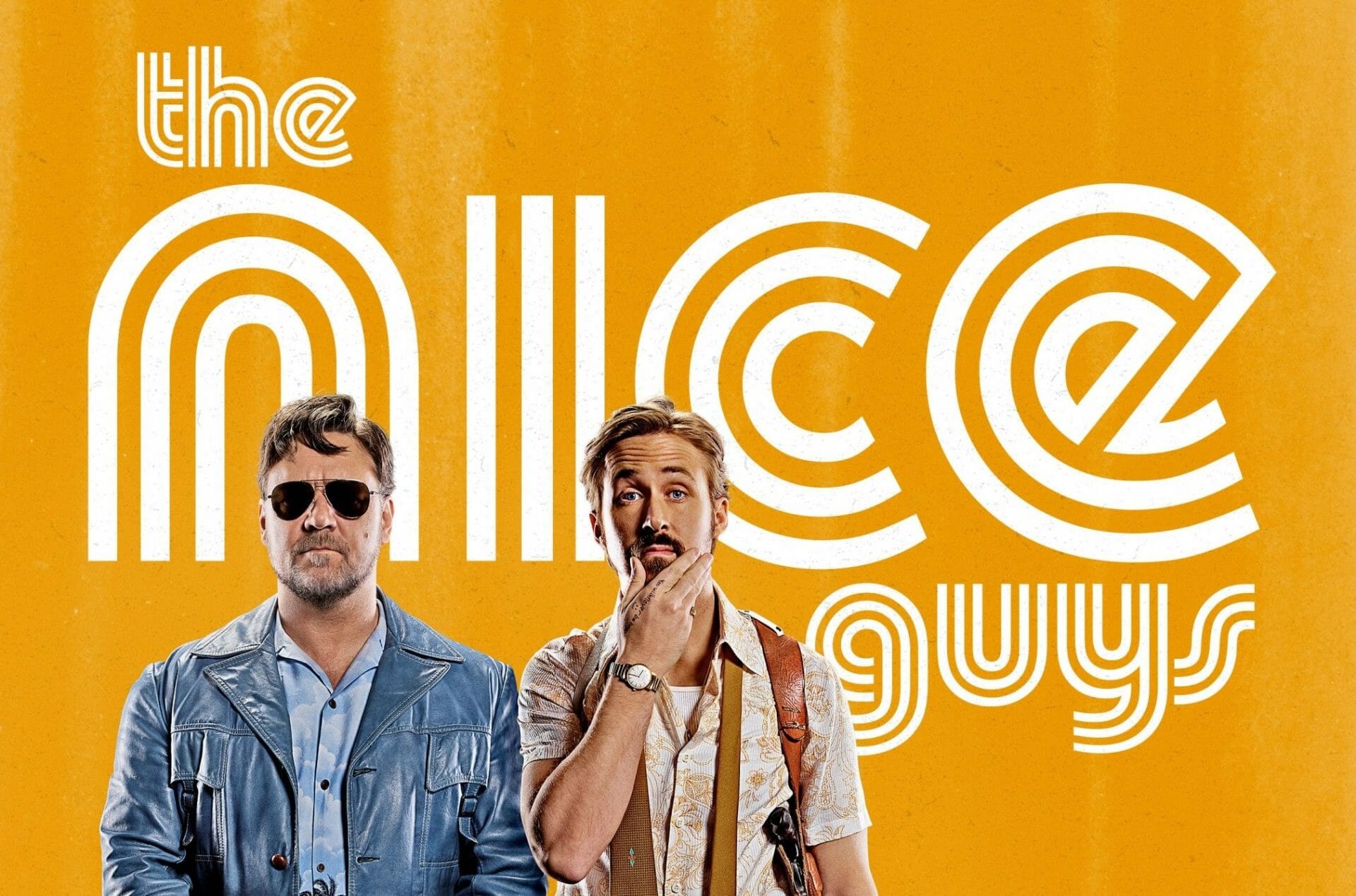 Director: Shane Black
Writer: Shane Black, Anthony Bagarozzi
Genre: Action/ Comedy
Caste: Russell Crowe, Ryan Gosling, Angourie Rice, Matt Bomer, Margaret Qualley, Keith David, Kim Basinger
IMDb Rating: 7.4/10
Rotten Tomatoes: 91%
Holland March (Ryan Gosling) is the secret fortune-teller of 1977 in Los Angeles. Jackson Healy (Russell Crowe) is an employee who hurts people for a living. The future turned them into an unexpected partner after a young woman named Amelia (Margaret Qualley) disappeared mysteriously. Healy and March soon learned firsthand that some dangerous people were also looking for Amelia. Their investigation puts them in a dark place as everyone involved in the case appears to have died.
The Nice Guy is one of the best comedies and it is one of the best pictures to watch. It is one of the funniest comedies too. It is one of the best funniest comedies on Hulu.
19. The Beach Bum 
Director: Harmony Korine
Writer: Harmony Korine
Genre: Comedy/ Stoner
Caste: Matthew McConaughey, Snoop Dogg, Isla Fisher, Jimmy Buffett, Zac Efron, Martin Lawrence
IMDb Rating: 5.5/10
Rotten Tomatoes: 55%
The Beach Bum is a movie of 2019 directed by director Harmony Korine and also written by himself. It was realized in 2019. The beach bum is about Moondog who is a writer who lives on his own rules and terms. His wife Minnie loves him a lot. But an expected accident changes Moodog's life. His talent is out to good use and then he finishes the next great American novel. And that is a more important matter that he would love it to be.
18. Palm Springs 
Director: Max Barbakow
Writer: Andy Siara
Genre: Scientific romantic comedy
Caste: Andy Samberg, Chris Parker, Dylan Sellers.
IMDb Rating: 7.4/10
Rotten Tomatoes: 95%
Palm Springs is a movie of 2020 which was directed by Max Barbakow. And the screenplay is by Andy Siara. Palm springs were released on 26th January 2020 (Sundance), July 10, 2020, United States.
Palm Springs has an interesting plot and story to show the audience. Where two wedding guests start to develop feelings for each other. Where they are stuck in a time loop. Infinite time loop situations, Where there live the same day again and again. An endless time loop.
17. Date Night 
Director: Shawn Levy
Writer: Josh Klausner
Genre: Romance/ Comedy
Caste: Steve Carell, Tina Fey, Taraji P. Henson, Common, Mark Wahlberg
IMDb Rating: 6.3/10
Rotten Tomatoes: 66%
Date Night is a film of 2010, directed by Shawn Levy and written by Josh Klausner. Steve Carell, Tina Fey, and others gave given a good performance.
It is a rom-com released in 2010.
Worried that the spark was out of their marriage, Phil and Claire Foster planned a romantic night at a hip restaurant in Manhattan. However, upon their arrival, the restaurant is in turmoil, and, without a reservation, Phil unequivocally states that they are not in Tripplehorns. The plot seems to have worked until two mobs disrupted their meals demanding the return of a stolen flash drive.
16. Barb and Star Go to Vista Del Mar
Director: Josh Greenbaum
Writer: Kristen Wiig, Annie Mumolo
Genre: Drama/ Comedy
Caste: Kristen Wiig, Annie Mumolo, Jamie Dornan, Damon Wayans Jr.
IMDb Rating: 6.3/10
Rotten Tomatoes: 80%
Barb and Star Go to Vista Del Mar is a movie of 2021. Which is directed by Josh Greenbaum. And the writers are Kristen Wiig, Annie Mumolo. Barb and Star Go to Vista del mar was released on the 12th of February 2021.
This is the story of two friends Barb and Star who are lifelong friends. They decide to leave their small town Midwestern for the first time. The adventure starts when they leave the town.
15. Another Round 
Director: Thomas Vinterberg
Writer: Thomas Vinterberg, Tobias Lindholm
Genre: Drama/black comedy
Caste: Mads Mikkelsen, Thomas Bo Larsen, Magnus Millang, Lars Ranthe
IMDb Rating: 7.7/10
Rotten Tomatoes: 92%
Another Round is a black comedy movie directed by Thomas Vinterberg. It was released in the year 2020. The show was written by Tobias Lindholm and Thomas Vinterberg co-wrote it. It is one of the best comedies and also the best performance was done by the cast.
Another Round won Academy awards for the best international feature film. This movie is based on High School teachers. As four high school teachers start consuming alcohol. To see how does it affect their life professionally and socially too.
14. Ingrid Goes West 
Director: Matt Spicer
Writer: David Branson Smith Matt Spicer
Genre: Drama/ Comedy
Caste: Aubrey Plaza, Elizabeth Olsen, Billy Magnussen, Wyatt Russell, Pom Klementieff.
IMDb Rating: 6.6/10
Rotten Tomatoes: 86%
Ingrid Goes West is a dark comedy-drama film in 2017. It was directed by Matta Spicer. It has also won the Waldo Salt Screenwriting Award. Ingrid goes west Aubrey plaza is the main character, Elizabeth Olsen is another character.
After the death of her mother and a series of self-inflicted wounds, young Ingrid Thorburn escapes humdrum from the West to become her Instagram friend obsession, a Los Angeles socialite named Taylor Sloane. After building a quick bond between these unexpected friends, the facade begins to crack in both women's lives.
13. Happiest Season 
Director: Clea DuVall
Writer: Clea DuVall, Mary Holland
Genre: Drama
Caste: Kristen Stewart, Mackenzie Davis, Alison Brie, Aubrey Plaza, Dan Levy, Mary Holland, Victor Garber, Mary Steenburgen
IMDb Rating: 6.6/10
Rotten Tomatoes: 82%
Happiest Season is a 2020 film. The movie is directed by Clea DuVall. It was released on the 25th of November in 2020. All the cast like Kristen Stewart has done a great job.
The happiest season is based on Abby. Abby is a young woman, who is a lesbian who plans to propose to her girlfriend. Harper is the girlfriend and Abby plans to do it in front of Harper's family. But she is not in shock when she gets to know that Harper is yet to come out from her parents.
12. The Art Of Self Defense
Director: Riley Stearns
Writer: Riley Stearns
Genre: Drama
Caste: Jesse Eisenberg, Alessandro Nivola and Imogen Poots.
IMDb Rating: 6.6/10
Rotten Tomatoes: 83%
The Art of Self Defense is a film dark comedy martial arts movie. It was written and directed by Jesse Eisenberg. It is a 2019 feature film.
Attacked on the street, enrolls in a local dojo led by a charismatic and enigmatic teacher. As he learns to defend himself from future attacks, he soon discovers the evil brotherhood of cruelty and masculinity. Now Casey is about to embark on a dark and terrifying journey that will miss him before the eyes of his enigmatic new mentor.
11. 500 Days of Summer 
Director: Marc Webb
Writer: Scott Neustadter, Michael H. Weber
Genre: Romance
Caste: Joseph Gordon-Levitt, Jessica Tuchinsky
IMDb Rating: 7.7/10
Rotten Tomatoes: 85%
500 days of summer is directed by Marc Webb. It is a romantic comedy written by Scott Neustadter and Michael. This movie was released in 2009.
500 days of Summer is based on a girl named Summer. Tom a hopelessly romantic boy gets dumped by his girlfriend Summer. Later he reflected on the 500 days he spent with her. He does that so that he can find where did anything go wrong. And doing all this he discovers the true passion of his life.
Read More: The Best Sci-Fi Movies on Hulu That You Should Watch Immediately
10. Airplane! 
Director: David Zucker, Jerry Zucker, Jim Abrahams
Writer: David Zucker, Jerry Zucker, Jim Abrahams
Genre: Comedy/Romance
Caste: Robert Hays, Julie Hagerty
IMDb Rating: 7.7/10
Rotten Tomatoes: 97%
This spoof comedy game captures many horror movies released in the 70s. When passengers and crew become disabled as a result of food poisoning, the corrupt pilot with a drinking problem must cooperate with his ex-girlfriend who became a slave to get the plane to safety.
It is one of the cult classics which got a great response from the audience.
9. The Holiday
Director: Nancy Meyers
Writer: Nancy Meyers
Genre: Romance/Comedy
Caste: Kate Winslet, Cameron Diaz, Jude Law, Jack Black
IMDb Rating: 6.9/10
Rotten Tomatoes: 50%
The Holiday is a film of 2006, directed by Nancy Meyers. And it was released in 2006.
Abandoned and depressed English Rose Iris agrees to exchange a house with her beloved Californian Amanda for a much-needed break. Iris finds herself in a luxurious Hollywood mansion, and Amanda wanders the streets of a picturesque English town. Soon after, the two women fall in love and meet a local man who's perfect for a romantic date.
8. Love and Monsters 
Director: Michael Matthews
Writer: Brian Duffield
Genre: Comedy/ Monster
Caste: Dylan O'Brien, Jessica Henwick, Dan Ewing, Ariana Greenblatt, Michael Rooker
IMDb Rating: 7/10
Rotten Tomatoes: 94%
Love and Moster is a film about 2020. Directed by Michael Matthews. Ig got realized on the 16th of October 2020.
Seven years after the Monterpocalypse took place. Joel Dawson and the leftover humanity who lives underground because of the monsters who now took the control of the upper land. After Joel gets connected to his old girlfriend through a radio who is 80miles away from him. He starts to fall for her again. There is nothing left for him underground so he decides to go to Aimee his girlfriend. Despite all the monsters that are standing in his way to reach her.
7. The Odd Couple
Director: Gene Saks
Writer: Neil Simon
Genre: Comedy/Buddy
Caste: Jack Lemmon, Walter Matthau, John Fiedler, Herb Edelman.
IMDb Rating: 7.7/10
Rotten Tomatoes: 97%
The Odd Couple of 1968 was directed by Gene Saks and written by Neil Simon. The is another movie with the same name. It is a cult classic. Felix and Oscar are fellow students who are best friends.
The picky Felix (Jack Lemon) begins to contemplate suicide ahead of her divorce and accepts an offer to live with her best friend, the sleazy Oscar (Walter Matthews). Felix's obsession with his ex drives Oscar crazy. Oscar arranges a double date with his crazy British neighbors Cecily (Monica Evans) and Gwendoline (Carol Shelley) to get him out of his depression. When the plans backfire and Felix becomes even more depressed, his friendship with Oscar is put to the test.
6. Booksmart 
Director: Olivia Wilde
Writer: Emily Halpern, Sarah Haskins, Susanna Fogel, Katie Silberman
Genre: Comedy/Teen
Caste: Kaitlyn Dever, Beanie Feldstein
IMDb Rating: 7.1/10
Rotten Tomatoes: 96%
Booksmart is an American film directed by Olivia Wilde one of the best directors. And written by Emily Halpern, Sarah Haskins, Susanna Fogel, Katie Silberman. It is a classic comedy. The star cast gave their best performances.
With Olivia Wilde's directorial debut it is one of the best comedies on Hulu and the funniest comedies on Hulu too.
Academically savvy, Amy and Molly believed that hitting their noses on a millstone gave them an edge over their classmates. But on the eve of graduation, best friends suddenly realize that they may have been missing out on a special moment from their teenage years. Determined to catch up, the girls decide to pour four years of unmissable fun into one night full of chaotic adventures that even a book-savvy person cannot prepare for.
Read More: The Best Romance Movies on Hulu To Watch Right Now
5. The Other Guys 
Director: Adam McKay
Writer: Adam McKay, Chris Henchy
Genre: Comedy/ Action
Caste: Will Ferrell, Mark WaHertzg, Eva Mendes, Michael Keaton, Steve Coogan, Ray Stevenson, Samuel L. Jackson, Dwpaperboyson
IMDb Rating: 6.6/10
Rotten Tomatoes: 78%
The Other Guys, is an American movie of 2010. That is directed by Adam McKay. He is also the co-writer of the movie with Chris Henchy.
Unlike heroic cops, seated NYPD detectives Gamble (Will Ferrell)HertzHeutz (Mark Wahlberg) don't make headlines, working all day. Gamble paperboy boy, but Hertz wants to return to the streets and make a name for himself. When a seemingly insignificant incident turns into a big one, the two police officers finally get a chance to prove to their co-workers that they are doing the right thing.
4. The Grown-Ups 
Director: Dennis Dugan
Writer: Adam Sandler
Genre: Comedy
Caste: Kevin James, Chris Rock, David Spade, Rob Schneider, Salma Hayek, Maria Bello, and Maya Rudolph
IMDb Rating: 5.9/10
Rotten Tomatoes: 11%
Grown-ups is directed by Dennis Dugan. This is a 2010 American movie. Released on 25th of June.
There is a reunion of friends because their childhood basketball coach dies. Adam, Sandler, Kevin, James, Chris Rock. They all meet each other after a long time with their wives and children. Picking up from where they all left they realize how age doesn't matter and go on enjoying life.
3. Buffaloed 
Director:  Tanya Wexler
Writer: Brian Sacca
Genre: Comedy/ Drama
Caste: Judy Greer, Zoey Deutch, Jermaine Fowler, Noah Reid, Jai Courtney
IMDb Rating: 6.2/10
Rotten Tomatoes: 80%
Buffaloed was released on 14th January 2020. It was released on 27th April in Tribeca in 2019. It is a film directorial debut by Tanya Wexler.
Peg is 20 years old and has been a hustler for as long as she can remember. She has many money problems as 20 years old girl. She thinks of many things she does to escape the money issue she has been facing. Peg becomes a debt collector so that she can get away from her money problems and her hometown which is Buffalo in New York.
2. I, Tonya 
Director: Craig Gillespie
Writer: Steven Rogers
Genre: Drama/ Comedy/ Biography
Caste: Margot Robbie, Sebastian Stan, Julianne Nicholson, Bobby Cannavale, Allison Janney.
IMDb Rating: 7.5/10
Rotten Tomatoes: 90%
I, Tonya am based on a true story. The film was released on January 28th, 2018. On 24th February 2018, it was available on other platforms too. Craig Gillespie directed I, Tonya.
The story is of Tonya Harding. In the year 1991, Tonya Harding was the first woman to complete a triple axel in a competition.
In the year 1994, Tonya had to withdraw from the National Championship because of her ex-husband.
And because of this Tonya's life changes upside down. And she is forever associated with one of the most infamous scandals in the history of the sport.
1. Big Time Adolescence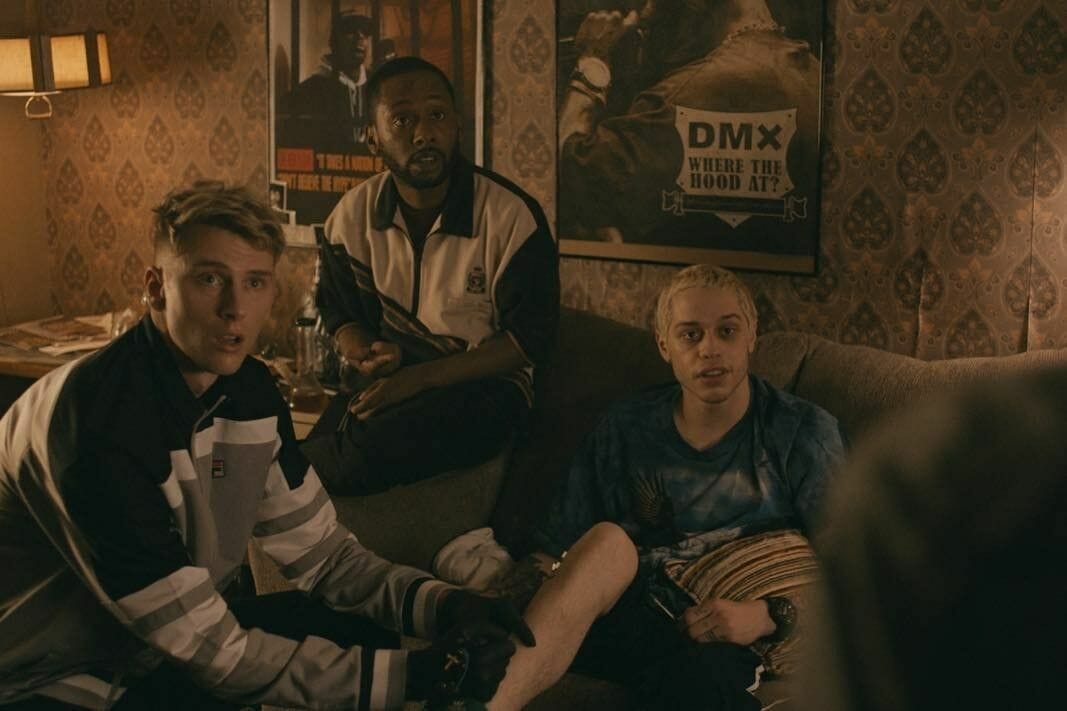 Director: Jason Orley
Writer: Jason Orley
Genre: Comedy
Caste: Pete Davidson, Griffin Gluck, Emily Arlook, Colson Baker, Sydney Sweeney, Jon Cryer
IMDb Rating: 7/10
Rotten Tomatoes: 85%
Big Time Adolescence is a movie of 2019, directed by Jason Orley. It came out on on the 28th of January 2019.
The plot of the film is where a teenage boy is good in academics and has a really good academic record. And he seeks the guidance of his best friend. His best friend is a college dropout and a drug dealer.
All this is available on Hulu. It is one of the best streaming sites to visit.
There are many more movies for comedy and a good laugh that you can check out on Hulu and this is just a small list of movies movie you can check. Like movies of Paul Rudd (role model), Jim Carrey, Adam Driver, Robin Wright, Alex Winter, Tyler James Williams, Christian Slater, Ryan Reynolds stars movies, Dave Franco, Jonah Hill, and movies of Warner bros and many others. All these are seemingly perfect influencers on your mood.
Coming of age comedy will brand-new things to the platform. These movies are laugh-out-loud funny.
Hope you enjoyed the list.
Read More: The Best Action Movies on Hulu To Watch Right Now