Coming of age movies are generally those movies that are subject to a transition. The transitions are mostly when a kid (or some kids in some cases) in his childhood or teen goes through some sequence of events that forces them to face the wrath of reality. The audience worldwide loves these movies; if I talk about myself, some of my favorite movies of all time are coming-of-age movies (looking at you superbad) and watching these movies gives a certain hope and dopamine. If any science enthusiasts out there.
Many famous and critically acclaimed directors like Richard Linklater, Sophia Coppola, Greta Gerwig, and many more chose the coming of movies as their directorial debut. They were awesome. This kind of movie has moments that have comedy, romance and many times a whole lot of drama. Some of the below-listed movies will give you adventurous vibes also, so let's not waste any time and dive in with no particular order.
1. The Edge of Seventeen (2016)
Well, we all know high school is already embarrassing as it is, and when you get to know that your friend is dating your older brother, it gets super awkward and embarrassing. Nadine is all of us in our teens, and all of us were overdramatic at some point in our life. It gives you comedic relief that will make you ask for more; for those people who love to invest their time in movies that make them happy, I am pinning it down for you. Please go ahead and watch it.
2. Juno (2007)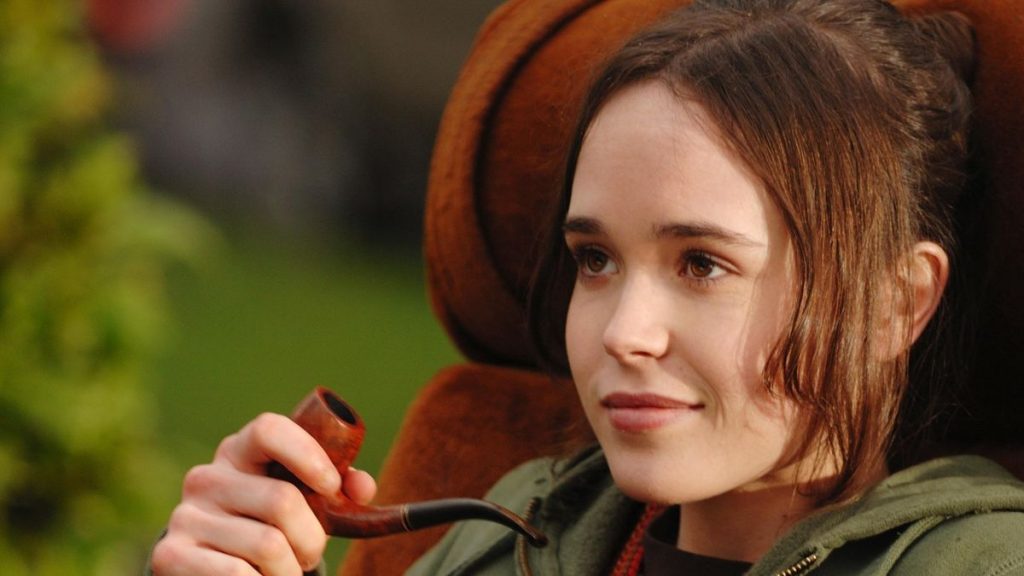 Do you know what could be a frightening nightmare? An unplanned pregnancy. But only for all of us, not for Juno, after she gets pregnant with his classmate Bleeker, after the initial decision of getting aborting Juno decides she will give birth to the baby by choosing someone who wants to adopt, she finds a couple and the movie is the journey of Juno searching a place where she belongs.
The transition from school to straight away being pregnant is a very big step, and many of us will be swept away with the responsibility of deciding for life, but this movie will show you that between these moments, you grow up and become what you become.
3. Rebel without a cause (1955)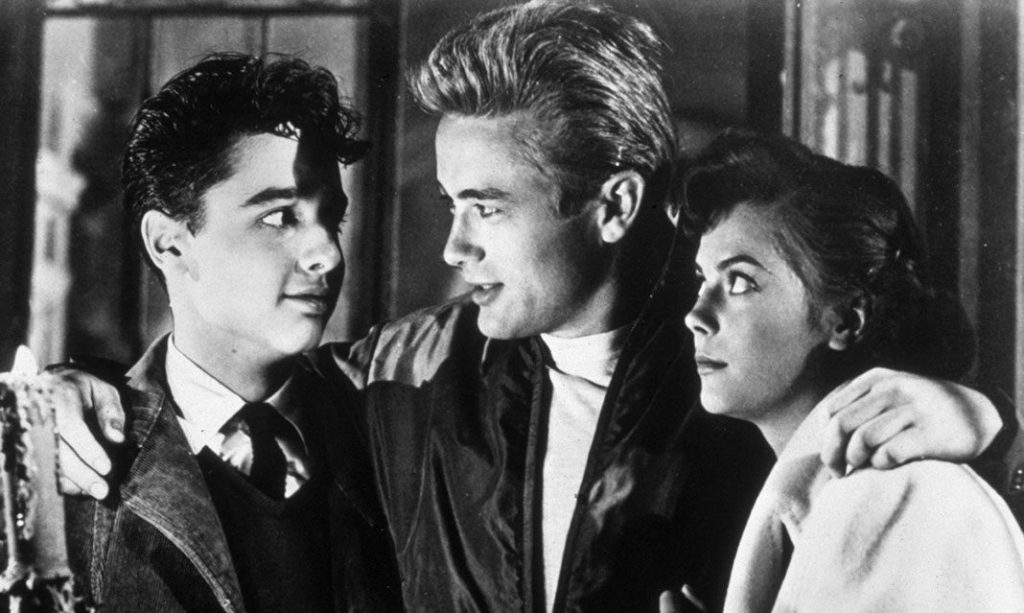 I could not find a single favorite list of coming of age movies that did not have this movie; it made me think a movie released in 1955 is still getting watched by teenagers and adults and still getting acclaimed, it became kind of a classic among this genre, not because it is famous, but because of what it represents, the feeling of alienness and ostracization and that too in such a young age is many times unbearable, and it is kind of scary that almost all of us has felt in our age.
Rebel without a cause shows you a story of a troubled boy who lacks love and tries to get the compassion and feeling of homeliness in his two friends, and due to an accident, they have to face the consequences. A classic in all sense and a brilliant character study.
4. Ferris Bueller's day off (1986)
A classic in its own accord, Ferris Bueller's day off is a movie about a guy who wants to take a day off from school (basically me every day in school) and watch out for the city he lives in. I will not lie; this idea came to my mind many times in high school but never got the nerve to it, but Ferris has it and has the nerves to trick his dean, who is trying to catch Ferris red-handed.
This movie is incredibly fun to watch and gives you glimpses of the city of Chicago, what it was and what it is; on a holiday or a day which you are not feeling good, this is your go-to movie.
5. Stand by me (1986)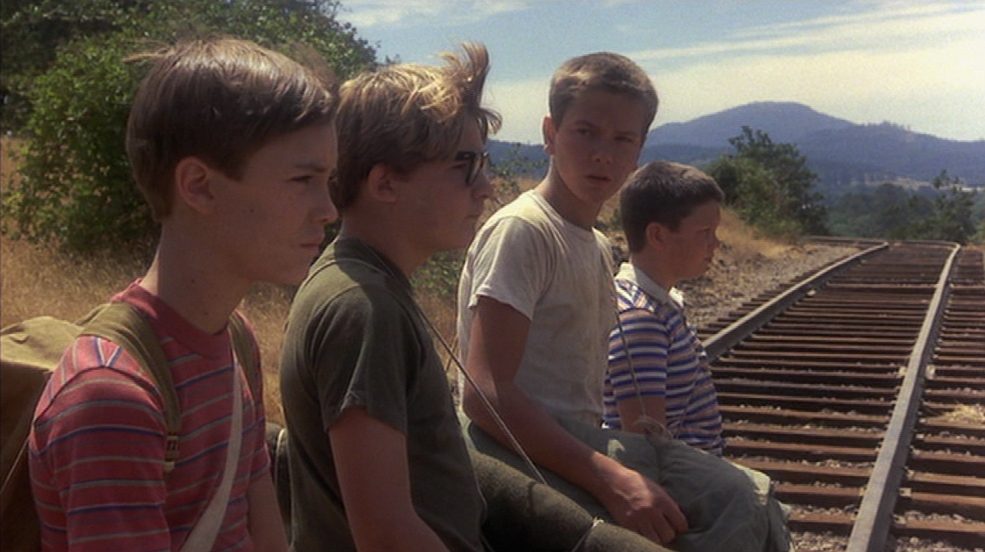 Rob Reiner has given us many movies worth remembering with his acting skills and also with his direction. Stand by me is a hilarious and adventurous movie that will make you ask for some more. The movie is about a group of friends, Chris, Vern, teddy and Gordie try to search for a dead body of a boy who died by getting hit by a train while picking blueberries.
I don't know about you, but the plot only makes me want to watch it again and also, not many of Stephen king's novel adaptations could be considered comedy and coming of age. The movie about these four boys dives deep into what I call child mentality and brings out many moments of brilliance. Please put it on the list and thank me later, or not it's up to you.
6. Breakfast club (1986)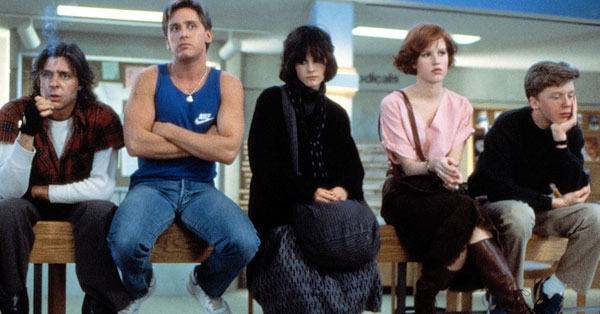 Well, the second entry for director john Hughes in the list, first was Ferris Bueller's day off, and like fuller's day off, this movie also has a plot with no guns and spaceships, just a small room with five students of the same class, oblivious to each other personalities have to spend a whole Saturday in detention with each other and write an essay, sounds simple and fun rights.
At the start, they all varied to each other and had egoistic views, but as time goes, they start to talk to each other and like our daily life when they lose the ego, they find that they have much more in common than what they initially thought there would be. They become friends. We all have to give time to get settled In, and there will be no problems, and if there would, you will always friends to share with, and who knows, you will get your breakfast club.
7. The graduate (1967)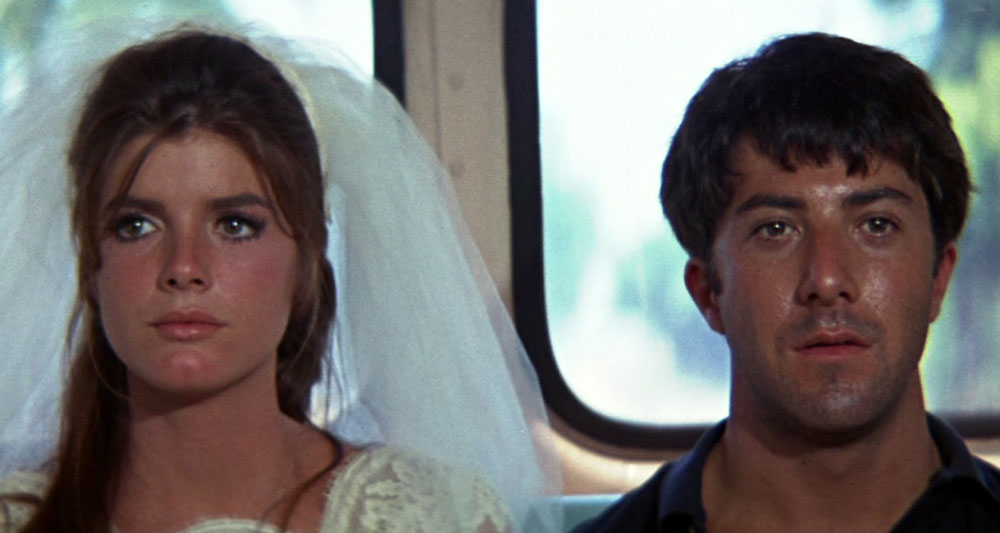 I don't think I could say anything about this movie that hasn't already been said; the graduate is one of those rare gems that transcended time and space. One of the best comedies of all time, the graduate has influenced many directors and writers to make comedies. The graduate also is so big of a pop culture phenomenon, and even Martin Scorsese gave a quick tribute to it in his wolfs of wall street.
The graduate follows the story of a Benjamin who comes home after completing college but doesn't what he'll do next, and the misery adds up when the wife of his father's business father starts to seduce him. They meet many times in hotels, but another problem gets in the way, Benjamin falls for her daughter Elaine. Phew, watch the movie; for god sake, it is a masterpiece.
8. Dazed and confused (1993)
You know Richard Linklater is a god when it comes to feel-good movies; watch his before series. I read a review once, which ended with the sentence, I wish Richard Linklater directed my life, and it is enough to make you understand what makes Richard different from other directors. Dazed and confused was his debut feature, and it couldn't have been better.
It is Texas, it is the 70s, and it is the last day of the academic year of high school and directed by Richard Linklater. As the name suggests, it is the story of young boys and girls who are dazed with drugs and confused with their life, or it could be drugs also, but who cares. What more do you want?
9. Now and Then (1995)
Now and Then is an American drama movie which came in 1995. Lesli Linka Glatter directed this movie. Demi Moore and Suzanne Todd produced this movie. This movie was all about four childhood best friends. In the movie, these best friends reunite and remember their first summer memories when they were young, and they started dating boys. In the movie, viewers can witness the best casting of older and younger self of one character. This movie falls into classic cult drama.
10. Superbad (2007)
A quick note to Michael Cera, man you are so good. I think you know superbad Yeah, that movie you saw in your teens made you laugh until your stomach started aching, and if not, boy, I pity your existence. Superbad is one of those movies which after watching you wish that you should have watched it with your friends.
It is an early Seth Rogen movie that shot him up as a new phenomenon in comedy; superbad follows two friends who make fake ids for booze and try to get in a party. They don't have high expectations, right, but trouble Seth and Evan's forte? I laugh while thinking about it.
11. To Kill A Mockingbird (1962)
A masterful film that gave the audience something to think about. Who can forget the unforgettable lines of Atticus finch, "kill all the sparrows you want, but To Kill A Mockingbird is a sin" my first interaction with a book which encapsulated childhood in just the right kind of way, and it is not outrageous to say that it is one of those movies who lives up to the expectations of the book? I can't expect a kid of the age of jean Louise to understand the discrimination and cruelty of racism, but what about those who live with it. If a kid could understand what's right or wrong, what is blinding us?
12. School Ties (1992)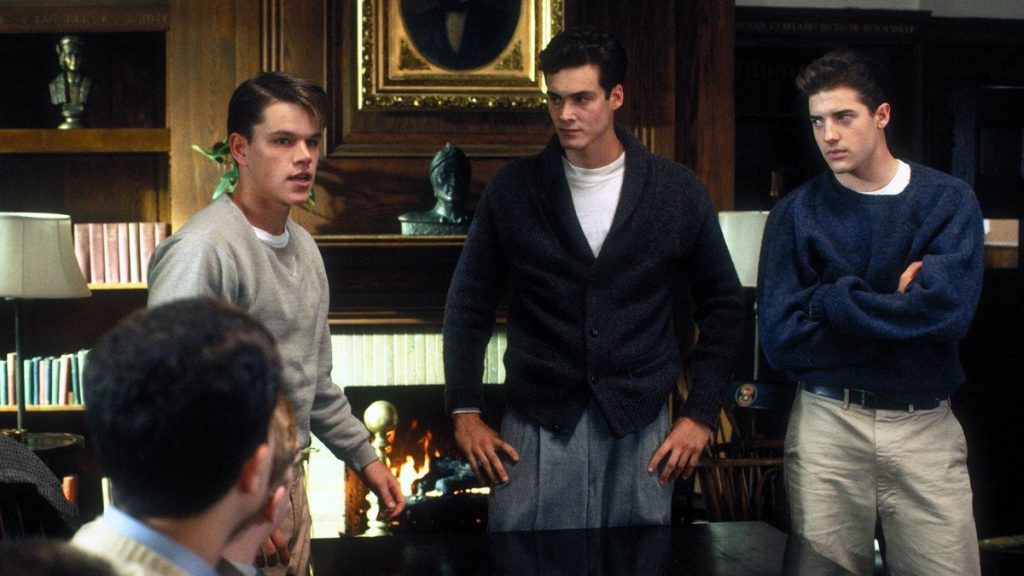 School Ties is an American drama movie that was released in 1992. Robert Mandel directed this movie. Stanley R. Jaffe produced this movie with Sherry Lensing and Michael Tadross.  School Ties stars 90s teen crush Matt Damon and Brandon Fraser. The plot of the movie is based on the real-life experience of writer Dick Wolf. This movie falls under sports drama too. Fraser played the lead character in the movie, and his character was a Jewish High School kid who received an athletic scholarship. This movie's plot is set in 1950.
13. 400 Blows (1959)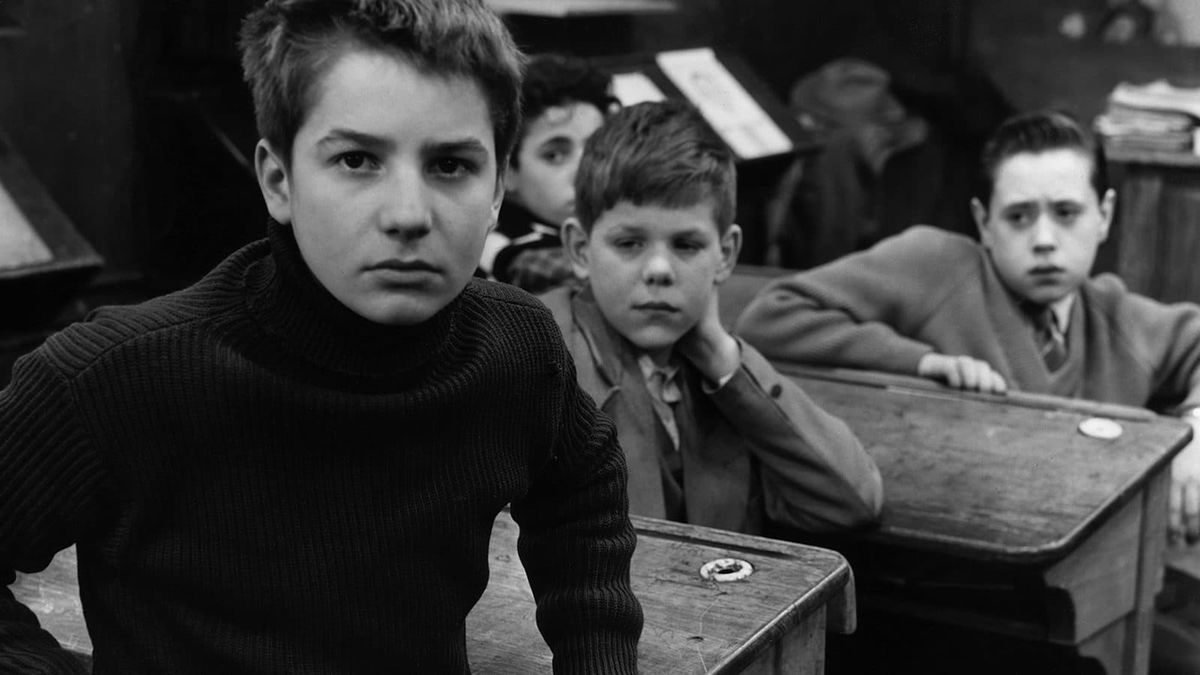 Francois Truffaut is the name that gets taken whenever a debate starts for the greatest directors of all time, 400 blows may be a misinterpretation of its original French title Les Quatre cents coups, but it hits the right core, the story is about a 13-year-old boy, and his shenanigans and how being a little different could be a curse for some people. It won the best director award at the Cannes film festival and was nominated for an academy award for best original screenplay.
Punished by his teacher for unfair reasons and lacks love from his parents, he has no choice but to do petty crimes, which he faces the consequences. Ranked as one of the greatest movies of all time, it will bore you a little, but it is worth it, I can tell you that.
14. Spirited away (2001)
I don't know how to explain the movie's plot, and still, it is the best-animated movie I have ever seen; wait, let me try. A small girl Chihiro and her mom and dad are shifting to a new place where they come across an amusement park; after eating something at one of the empty stalls, Chihiro's parents become giant pigs, and then Chihiro meets Haku, who tells her it is a resort for spirits. Okay, I give up.
You have to watch the movie to understand it better; it is the greatest visual experience you will ever get. This Movie does not a surprise that it is the best animated film of all time as Hayao Miyazaki directed it. It would be a sin indeed if you haven't watched it yet.
15. City of God (2002)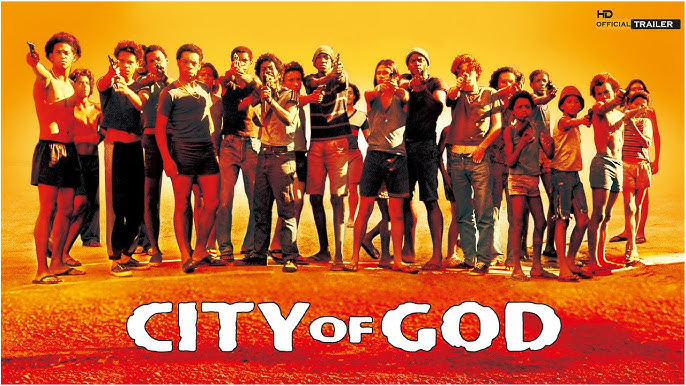 Well, not coming of age in its truest sense, but it does show you the transitions of childhood to adulthood. In the city of Rio de Janeiro, rival gangs fight for their share of the city, and the film is about two friends of which one wants to take photographs and be a photographer, but the other one aspires to be a leader of the gang and wants to be a gangster and rule over the city.
The movie is highly acclaimed and one of the best movies that came out from brazil; it is a must-watch for those who love international cinema, uncomfortable yes but also rewarding, it smashed open the spectrum of gangster films and shown what could be done with it.
16. Dead poets society (1989)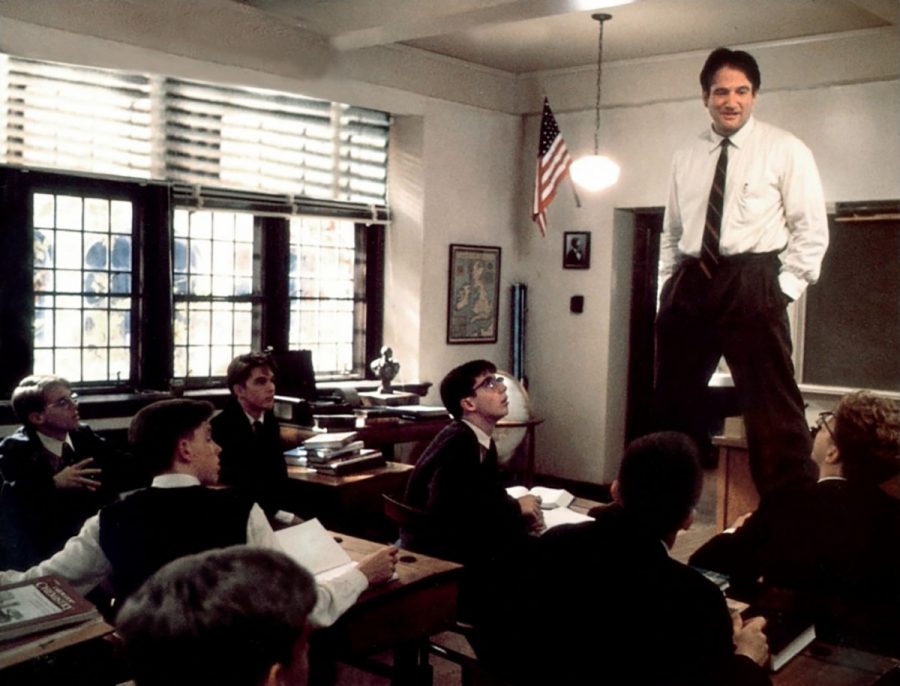 One of those movies you watch to make up for your bad day is a testament to what movies can do to your life. We have all faced the situation in our life where we did not know where we are going in our lives, and many times it is our parents who choose a path for us, and it is not always what we want to do. We get confused in our teens, is all I wanted to say.
In Dead Poets Society, English professor John Keating uses unconventional ways to teach his students and encourages them to make their goals unconventional and slide down the norms set up by our parents and society. A testament to what a good and caring teacher can do to your life. One of the greatest feel-good movies.
17. Rushmore (1998)
Ah! The early Wes Anderson. Wes Anderson is one of the most distinctive directors. No one can do what he does with his actors, sets and storylines. the type of filmography this man has is just mind-blowing. But Rushmore is the early sign of a master at work.
Rushmore is kind of a love triangle, where a 10th-grade student Max, who fails classes but is extraordinary in Extracurricular activities, falls for his teacher, but there's a catch, an industrialist Herman Blume also falls for that same teacher. Max and Herman become friends, and I cannot give away everything you have to watch; all I can say is that the movie is beautiful.
18. Spiderman: Into The Spider-Verse (2018)
This one is a banger; I can't fathom the amount of hard work and how many hours it took to make this movie because the visuals and scenery done in this animated feature are never seen before. I have to confess that initially, when the trailer dropped for this, I was in high doubt that it would be something, but when it won an academy award for best-animated feature, it made me change my mind and boy, oh boy, I could not be more wrong about this.
The story follows a teenage boy whose name is miles which saw spiderman die while fighting, and he is bit by a spider also; the main villain is playing with timelines to bring back something from the past while doing that, he struck open a multiverse and many different spidermen comes to miles timeline, including a black and white spiderman and a pig spiderman. The movie is hilarious and, at the same time, dramatic, filled with action and whatnot, I don't know how many times will I write this sentence in this article, but you need to watch this.
19. Call Me By Your Name (2017)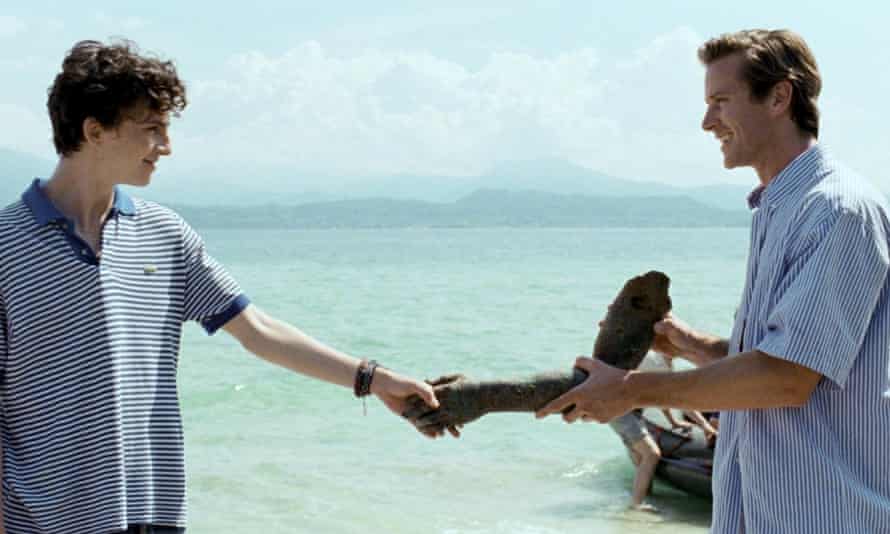 If you still haven't seen this movie, I have only three words for you, Timothée Chalamet, Italy and the 80s. Do I have to say more? Well, jokes apart, this is a beautiful film set in the 80s in Italy where a 17-year-old boy Elio falls in love with his father's research assistant Oliver and a tale of beautiful, raw, and still, untamed love follows. Elio, played by chalamet, is just breathtaking, and the armie hammer shines in his role, and it is a modern love masterpiece.
I can't find a single person who does not like this movie. New love, wine, and rich people having food in a very sophisticated manner and summer this movie has it all.
20. Eighth Grade (2018)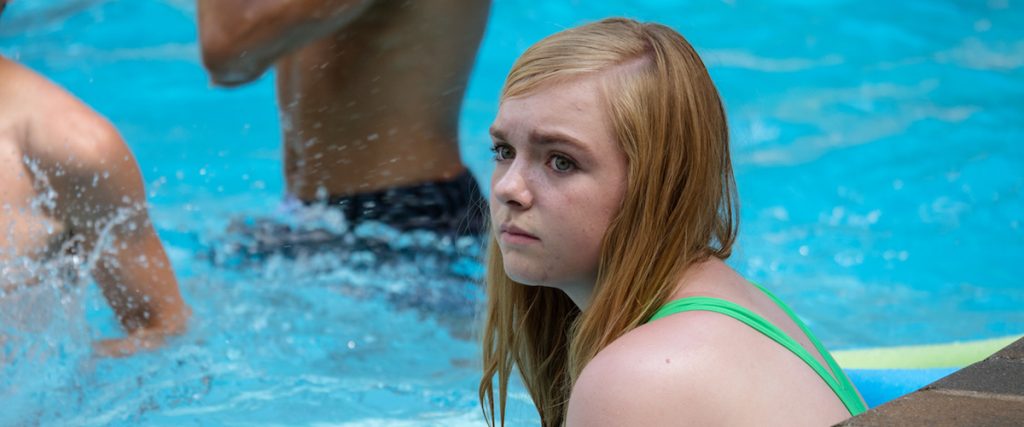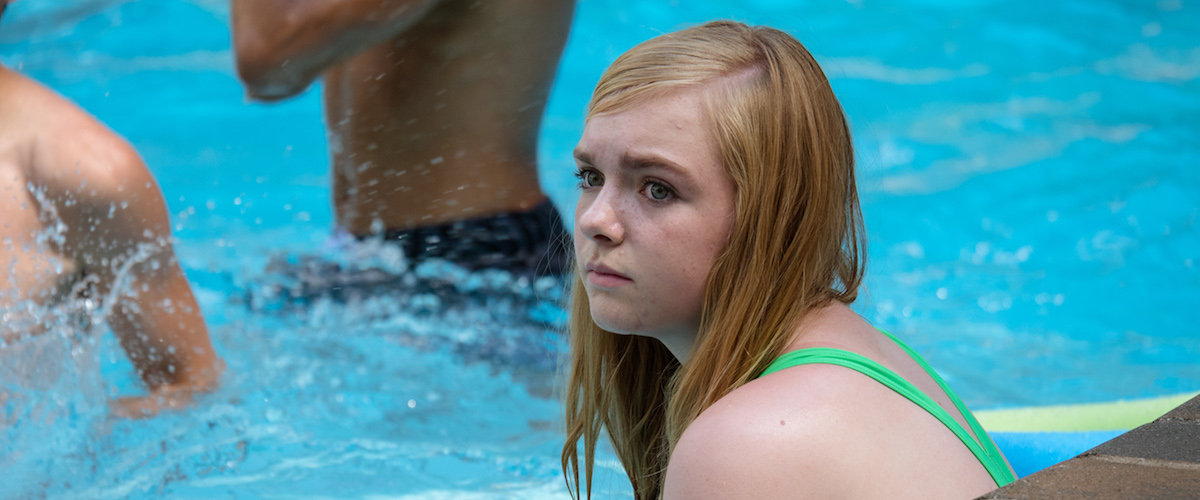 I believe that whatever Bo Burnham does is just on a level that not many people can reach. He got famous through YouTube and then became a comedian, writer, director, singer; there's nothing this man cannot do and that too with equal brilliance.
Eighth grade is an eighth-grade girl Kayla who wants the awkward eighth-grade ends and can get to the high school. She is an introverted girl and finds solace in making advising videos where it looks like Kayla knows the answer to every question, but in reality, she has many problems of her own.
Bo made a film with so much compassion, and it is so endearing to watch; taking experience from himself in his early days and choosing a female protagonist was also a very good decision.
21. Y Tu Mamá También (2001)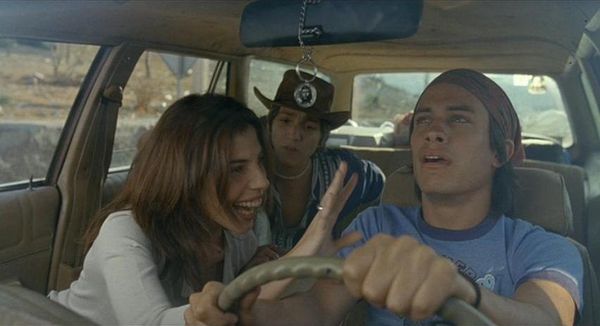 Before he directed movies like the revenant and gravity, Alfonso Cuaron made Y Tu Mamá También, and it still is the best movie of his, according to me. The tale of two friends from Mexico who impresses a girl asks her to go on an imaginary road trip to an imaginary beach. Much to their surprise, Luisa agrees to go on a trip with them, and now they have to quickly arrange a road trip, the road trip gets arranged, and they go to a journey of discovery every single one of them finds something about themselves and found answers of many questions.
A road trip movie is the answer to all of our worries and upsets whenever you feel down; switch on a road trip movie, and everything will melt in oblivion. Cuaron makes a deeply moving film, and this is what he should do, I think. Roma and this are still his best.
22. Ladybird (2017)
Saoirse Ronan and Laurie Metcalf two marvelous actors when they act in one film, and that too, directed by the great Greta Gerwig; I don't think anything could go wrong even in the slightest of sense. When it came out in 2017, Ladybird shadowed every other movie; I still remember how happy I was when I saw it was nominated for an Oscar.
Ladybird is a deeply moving story of a teenager where every small no from parents can rebel. A girl who wants to go to college is about the relationship Ladybird has with her mother, friends, and most importantly, herself. To make such a film, you have to have a slight kindness and understanding of teen rebellion and what consists inside that rage and apathy towards their parents and the society in general.
23. Boyhood (2014)
Another entry for Richard Linklater. Boyhood shows you movies are not bits of entertainment; they mean something for many people; they mean everything. Boyhood took almost 14 years in the making because Richard, Richard, didn't want to jump back in time with another actor; we see the character of Mason growing up on the screen as he lives his life through thick and thin.
Boyhood is nothing that you have ever seen before so do yourself a favor watch it right away.
24. Moonlight (2016)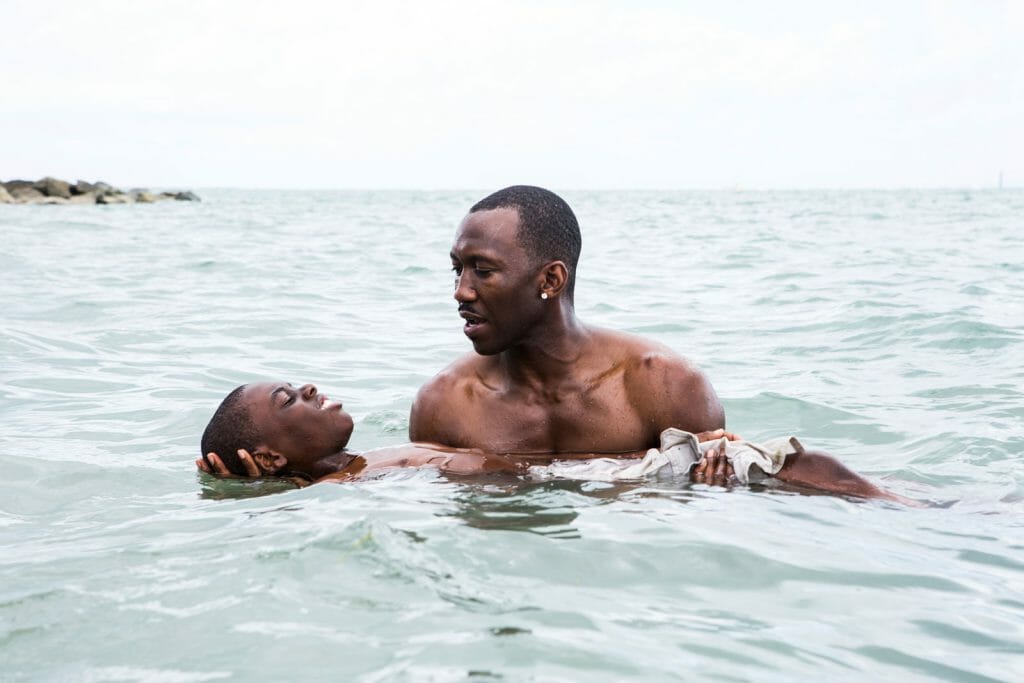 Who can forget moonlight? The movie won the Oscar for best picture and that too in a very dramatic way. At the first watch, I was just swept away by Mahershala Ali's performance and the beautiful cinematography. Berry Jenkins wrote a beautiful story of a gay black kid who feels ostracized by society and always remains wary of his surroundings.
Moonlight is not If the best but one of the best movies of the 21st century. The craft of the camera is incredible.
25. A series (1955 – 1959)
The Apu series contains three films; Pather Panchali, Aparajito and Apur Sansar. Made by one of the best directors of all time, Satyajit Ray, these movies are the motivation for some of the greatest names you know in our times. From Martin Scorsese to Steven Spielberg, everybody has agreed that he was one of the best of all time and these movies are the reason.
Apu is a small boy in the first film Pather Panchali, and as he grows up, the story gets on; these films are taught to students how a perfect film is made, you cannot spot one thing that could be done better. My favorite film of all time and a testament to what cinema can be.
I do not claim these are the best coming age movies of all time because I know there could not be a perfect list. I know that I have left out some great movies, but hey, that's just me. These movies will motivate us to go on a path less taken, aim for difference, and be kind to everyone because we have no one but each other in the end.