Crime is a terrible thing! Yet crime on television? Terrific! Regardless of whether you enjoy a decent crime drama or murder mystery cause you enjoy seeing bad men get nabbed or just want to learn how to commit your own unlawful act, TV has enough of them.
On television, the anti-hero has ruled unchallenged for the spanning over two decades, and the tendency is as strong as it ever was. So to find out either those missing children or the serial killer that is on the loose, we need a true detective or an FBI agent, you see.
So do not worry; we have got you covered; over thirty fantastic detective programs are available for streaming on big streaming platforms like Netflix, Hulu, HBO Max, and Amazon Prime Video. We're certain that anything in this varied collection will pique your interest.
30. Peaky Blinders
Director– Otto Bathurst
Writer– Steven Knight
Cast– Cillian Murphy, Helen McCrory, and Paul Anderson
IMDb– 8.8
Rotten Tomatoes– 94
Platform– Netflix
Peaky Blinders is the pinnacle of historical fiction. The BBC crime drama fictionalizes the narrative of the eponymous actual gang, which operated in England during the late 1800s and the 1910s. The series opened in 1919, shortly after World War I ended.
The state dispatches a detective to hunt the criminals and a prime suspect and reclaim the weapons when the Blinders unintentionally come across a batch of firearms and opt to take them. It is one of the most interesting historic-thriller shows in television history. Later seasons pull the plot to new heights!
29. Manhunt: Unabomber
Director– Andrew Sodroski, Jim Clemente, Tony Gittelson
Writer– Andrew Sodroski
Cast– Gethin Anthony, Arliss Howard, Kelly Jenrette
IMDb– 8.1
Rotten Tomatoes– 96
Platform– Netflix
Discovery took a risk with a rarely written program for their network, and it paid off handsomely. Manhunt: Unabomber follows Ted Kaczynski, a.k.a. the Unabomber, who had been on the loose for over two decades until being apprehended by the FBI.
However, Manhunt concentrates on the FBI's internal workings through the eyes of Jim Fitzgerald, who invented "forensic linguistics" to aid in the capture of offenders.
28. Luther
Director– Neil Cross
Writer– Neil Cross
Cast– Idris Elba, Dermot Crowley, Michael Smiley
IMDb– 8.4
Rotten Tomatoes– 88
Platform– BBC One
The British brilliant-detective subgenre is given a dark, frightening makeover in this film. "Luther" is an amazing murder show with a blend of sensuous intrigue, real jolts, and, of course, Idris Elba as the skilled but disturbed investigator.
This isn't exactly fresh material, but "Luther" nails it, hitting a level of intensity that other cop series can only dream of. It also emphasizes the intellect of its protagonists, and not simply in the manner that all TV serial killers appear to be experts. It is one of the best detective shows.
27. Happy Valley
Director– Sally Wainwright, Euros Lyn, Tim Fywell
Writer– Sally Wainwright
Cast– Sarah Lancashire, Siobhan Finneran, Charlie Murphy
IMDb– 8.5
Rotten Tomatoes– 98
Platform– BBC One, Netflix
Catherine Cawood, a police sergeant in West Yorkshire's small northern city, is investigating incidents that have parallels to her own turbulent background. It is an anthology series. "Happy Valley" has a significant procedural aspect, as Catherine searches for clues, asks questions, and follows her target.
Sally Wainwright, the director of the film, is just as interested in her protagonist's troubled personal life as she is in the societal conditions that spawned the ensemble of drug traffickers, captors, rapists, and serial murderers featured in the series.
Crime fiction, Happy Valley, is one of the best BBC dramas.
26. Marcella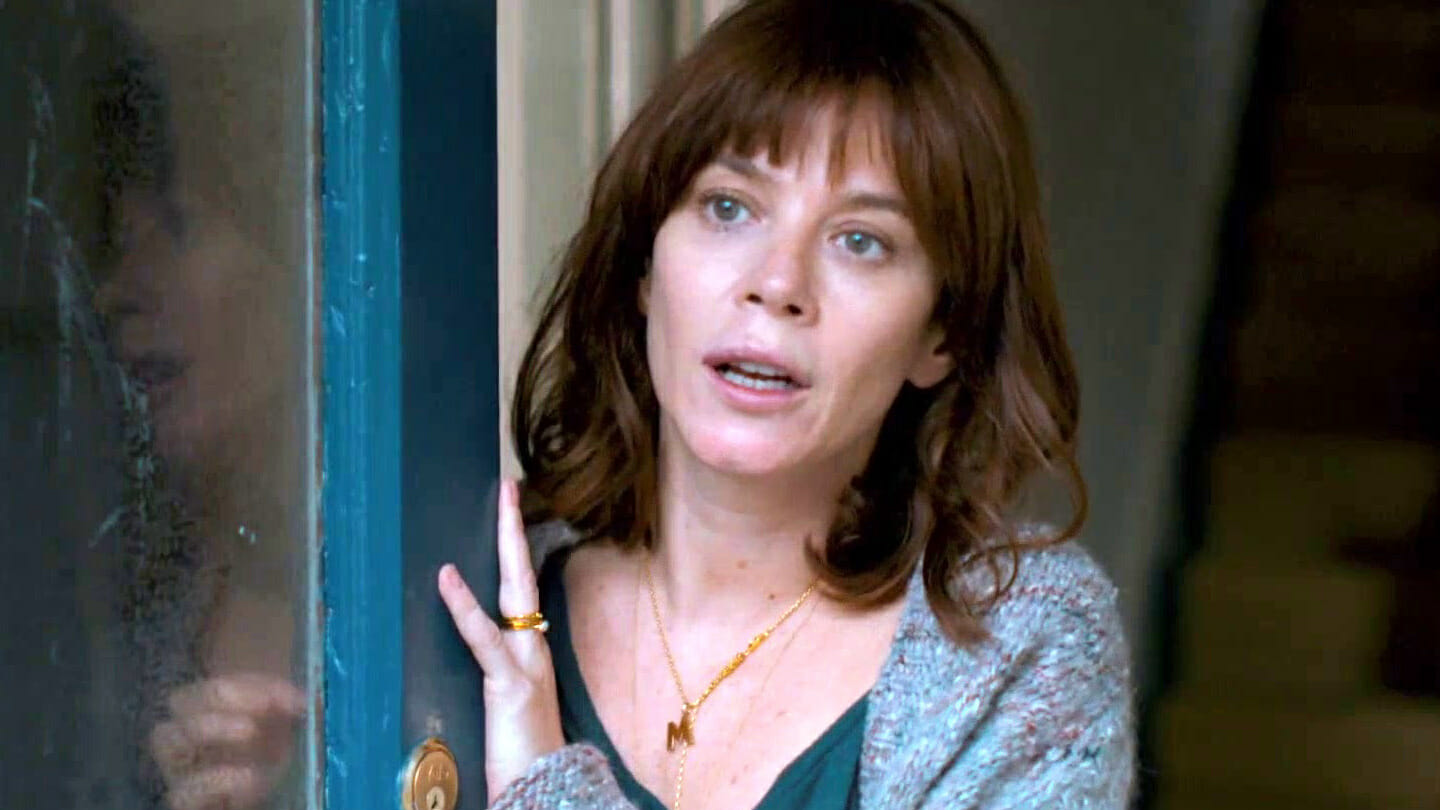 Director– Hans Rosenfeldt; Nicola Larde
Writer– Hans Rosenfeldt
Cast– Anna Friel, Ray Panthaki, Jack Doolan
IMDb– 7.4
Rotten Tomatoes– 70
Platform– Netflix
A rage-prone investigator is on the trail of a serial murderer who has resurfaced after escaping her for years.
Marcella Backland (Anna Friel) is an eponymous detective and a strong-willed police sergeant in the TV tradition of the "brilliant mess": she's a smart London investigator who also has bursts of uncontrollable rage and fugue states, during which she may or may not be violent — she can't remember which.
While the primary Whodunit murder case suffers from flaws in credibility and too many fortunate accidents, "Marcella" compensates with interesting and conflicted individuals. The third season is well-liked by the critics.
25. The Sinner
Director– Hans Rosenfeldt; Nicola Larde
Writer– Hans Rosenfeldt
Cast– Anna Friel, Ray Panthaki, Jack Doolan
IMDb– 7.9
Rotten Tomatoes– 89
Platform– Netflix
The Sinner is an ensemble detective series that has gained significant praise over the duration of its four seasons. It is based on Petra Hammesfahr's 1999 novel of the same name.
The show covers the investigations of Detective Harry Ambrose, a cop who is assigned to cases with apparently implausible criminals and hidden motives and heinous crimes.
It's a dark and violent series that previously aired on the USA Network and is now available on Netflix for three seasons—from Oct 13, 2021, until Dec 1, 2021, the series's fourth and final season aired on the USA Network. Almost every season is comprised of eight episodes that focus on a single, complex crime, with a cast of well-known actors portraying the main characters.
24. Making a Murderer
Director– Laura Ricciardi, Moira Demos
Writer– Moira Demos
Cast– Steven Avery, Dolores Avery, Laura Nirider
IMDb– 8.6
Rotten Tomatoes– 80
Platform– Netflix
By the hour, Making a Murderer had amplified the audience's rage. While Avery's case is far from straightforward, and so this docudrama is far from its goal, it's enjoyable to watch, if only to keep up with current societal problems.
This true crime is definitely a must-watch if you are a fan of this genre!
23. Grantchester
Director– Daisy Coulam
Writer– Daisy Coulam
Cast– Robson Green, Tessa Peake-Jones, Al Weaver, James Norton
IMDb– 7.9
Rotten Tomatoes– 95
Platform– Amazon Prime
In 1950s England, a bright, freethinking rural vicar moonlights as a detective.
"Grantchester," based on a series of novels by James Runcie, blends a cherished archetype: the virtuous, gorgeous hero who also is troubled by his past, with a famous subgenre: the cozy murder-of-the-week mystery.
Sidney Chambers, the hero, isn't your usual vicar. He smokes, enjoys jazz, served in World War ii, and maintains a flame for a boyhood pal.
As he evaluates the law against religious dogma and his personal sense of right and wrong while investigating killings with hard-boiled police investigator Geordie Keating, Sidney gets to experience the radical empathy he preaches from the pulpit.
22. Bloodline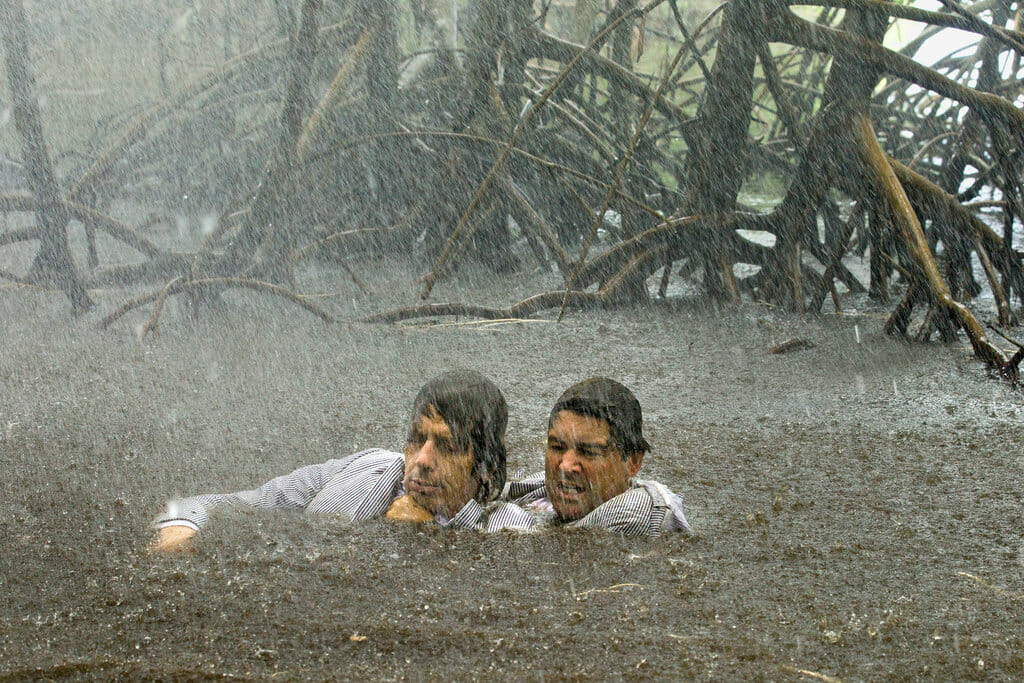 Director-Glenn Kessler, Todd A. Kessler, Daniel Zelman
Writer-Daniel Zelman
Cast-Kyle Chandler, Ben Mendelsohn, Linda Cardellini
IMDb– 7.9
Rotten Tomatoes-62
Platform– Netflix
Bloodline is one of Netflix's earliest original programs, and it's absolutely wonderful… until it's not.
However, the very first season is well worth seeing, as it features Danny Rayburn (Ben Mendelsohn, who is a police officer), who travels to his family's Florida Keys estate and carries to him a shroud of mystery, as old secrets are unearthed. New difficulties raise the stakes for those concerned.
21. Mindhunter
Director– Joe Penhall
Writer– John E. Douglas, Joe Penhall
Cast– Jonathan Groff, Holt McCallany, Anna Torv
IMDb– 8.6
Rotten Tomatoes– 97
Platform– Netflix
Mindhunter's executive producer is David Fincher, which should be plenty of a reason to watch it, but there's also the fact that it's one of TV's greatest programs in recent memory.
It's similar to Silence of the Lambs because it follows two FBI agents, Holden Ford (Jonathan Groff) and Bill Tench (Holt McCallany) from Behavioral Science Unit, as they set out to interview imprisoned serial killers to see if they can understand why they did what they did, in order to help the detective chief inspector create a profile for catching this serial killer and their prime suspect of murder cases.
20. Broadchurch
Director– Chris Chibnall
Writer– Chris Chibnall
Cast– David Tennant, Olivia Colman, Jodie Whittaker
IMDb– 8.4
Rotten Tomatoes– 92
Platform– Amazon Prime
Broadchurch's first series is set in a peaceful small coastal town. Currently, leading detectives – Alec Hardy (David Tennant) and Ellie Miller (Olivia Colman) — are on the hunt for the killer of an 11-year-old young boy, with the possibilities list increasingly creeping into the extremely unpleasant terrain.
The program maintained its popularity in its second and third seasons, which, although branching out and in new areas, stayed true to the series' defining case of the young boy's murder. It is one of the best British versions of "Twin Peaks."
19. Unbelievable
Director– Susannah Grant, Michael Chabon
Writer– Michael Chabon
Cast– Kaitlyn Dever, Toni Collette, Merritt Wever
IMDb– 8.4
Rotten Tomatoes– 98
Platform– Netflix
Unbelievable is one of the most difficult modern crime dramas to shake. The tragic miniseries follows Marie Adler (Kaitlyn Dever), a young woman charged with lying over being raped, and is based just on true events chronicled in the Pulitzer Prize-winning 2015 essay "An Unbelievable Story of Rape."
She finds hope in two detectives (Toni Collette and Merritt Wever) who take her trauma seriously while she fights an unsympathetic system, as the local police are of no help. It's a difficult subject performed with elegance as well as understanding, and the three actors at its core make it unforgettable. It is a heart-wrenching story of sexual assault.
18. The Fall
Director– Allan Cubitt
Writer– Allan Cubitt
Cast– Gillian Anderson, Jamie Dornan, John Lynch
IMDb– 8.1
Rotten Tomatoes– 84
Platform– Netflix
The actress plays Stella Gibson, an English detective superintendent tasked with apprehending a serial murderer in Northern Ireland before he assaults even more women.
To some of the most sophisticated female portrayals in the category in years, "The Fall" undermines our assumptions regarding detective series in which women are slain to further the story.
In addition, the decision to expose the villain's name and peel back the layers of his family life in the first episode creates an environment of foreboding tension. It is available to stream on Netflix.
17. Forensic Files
Director– Paul Dowling
Writer– Paul Dowling
Cast– Peter Thomas, Tom Bevel, Skip Palenik
IMDb– 8.7
Rotten Tomatoes– 92
Platform– Prime Video
Forensic Files is one of those shows that never goes off the air. While vacationing in a hotel, how about flicking through the streams? It's going to happen. Is there any chance of a lengthy weekend? There will almost certainly be a run. Given its extensive history, there's a lot to keep an eye on, so each tale of DNA testing being used to solve horrible crimes or bring perpetrators to justice is fascinating.
16. The Wire
Director– David Simon
Writer– David Simon
Cast– Dominic West, Lance Reddick, Sonja Sohn
IMDb– 9.3
Rotten Tomatoes– 94
Platform– HBO
Detective James McNulty and his squad in Baltimore investigate crimes and do their utmost to close the gap that exists between drug lords and law enforcement organizations. The HBO drama covers Baltimore cops and the drug dealers they are after.
15. The Honorable Woman
Director– Hugo Blick
Writer– Hugo Blick
Cast– Maggie Gyllenhaal, Stephen Rea, Lubna Azabal
IMDb– 8
Rotten Tomatoes– 82
Platform– Prime Video
Hugo Blick's eight-part series, a grim yet razor-sharp tale of international diplomacy, merges political sophistication, clandestine espionage, and the terrible effects of distrust in a manner that few other dramas of its ilk have.
The portrayal of Maggie Gyllenhaal as Nessa Stein, a businesswoman whose family background and imminent public works projects are entangled with Israeli-Palestinian ties, is a fierce focal point. It is available to stream on Prime Video.
14. The Blacklist
Director– Jon Bokenkamp
Writer– Jon Bokenkamp
Cast– James Spader, Megan Boone, Diego Klattenhoff
IMDb– 8
Rotten Tomatoes– 91
Platform– Netflix
The Blacklist, featuring James Spader as a former high-profile criminal, employs a lot of old cliches. Still, it is the excellent performances and rich storylines that make the show truly compelling and exciting to watch. Following years just on the run, Raymond "Red" Reddington, a former US Navy officer and most felon, surprises the FBI by willingly confessing.
Following his incarceration, Red confesses that he has gathered a profile of dangerous and very well criminals that law enforcement agencies are unaware of. In exchange for protection, he promises to assist with in investigation of these enigmatic murderers. This show has its first eight seasons on Netflix, and the 9th is currently on NBC.
13. Young Wallander
Director– Ben Harris
Cast– Adam Pålsson, Leanne Best, Ellise Chappell
IMDb– 6.9
Rotten Tomatoes– 64
Platform– Netflix
Kurt Wallander, a recent graduate investigator in his early 20, is the protagonist of the origin story of an extremely popular figure known as 'Young Wallander.'
The series follows Wallander's development from a novice to the seasoned detective we know him to be and tells how he firsthand sees a horrifying hate crime in his own neighborhood.
Wallander, a private investigator, becomes involved in the investigation because he is determined to find the criminal, which helps him acquire crucial experience.
12. Pushing Daisies
Director– Bryan Fuller
Writer– Bryan Fuller, Lisa Joy
Cast– Lee Pace, Anna Friel, Chi McBride
IMDb– 8.4
Rotten Tomatoes– 96
Platform– Prime Video
The dark-comedy-crime-musical-fantasy was a beast unto itself, built around the primary idea of a gorgeous pie-maker named Ned who had a rare gift: he can return dead things in place with only one touch, but a second piece of contact implies they're truly dead eternally.
But as usual, there's now a catch, and not embracing his soulmate Chuck when he resurrects his childhood infatuation is excruciating pain.
While the show's outstanding ensemble, imaginative settings and costumes, and odd musical numbers received the most of attention, the series also offered a curiously intriguing murder case each week. The program was also one of Fuller's interesting and amusing reflections on birth and death and also how we approach one another, but these murders were more cartoonish than gruesome.
11. Who Killed Sara?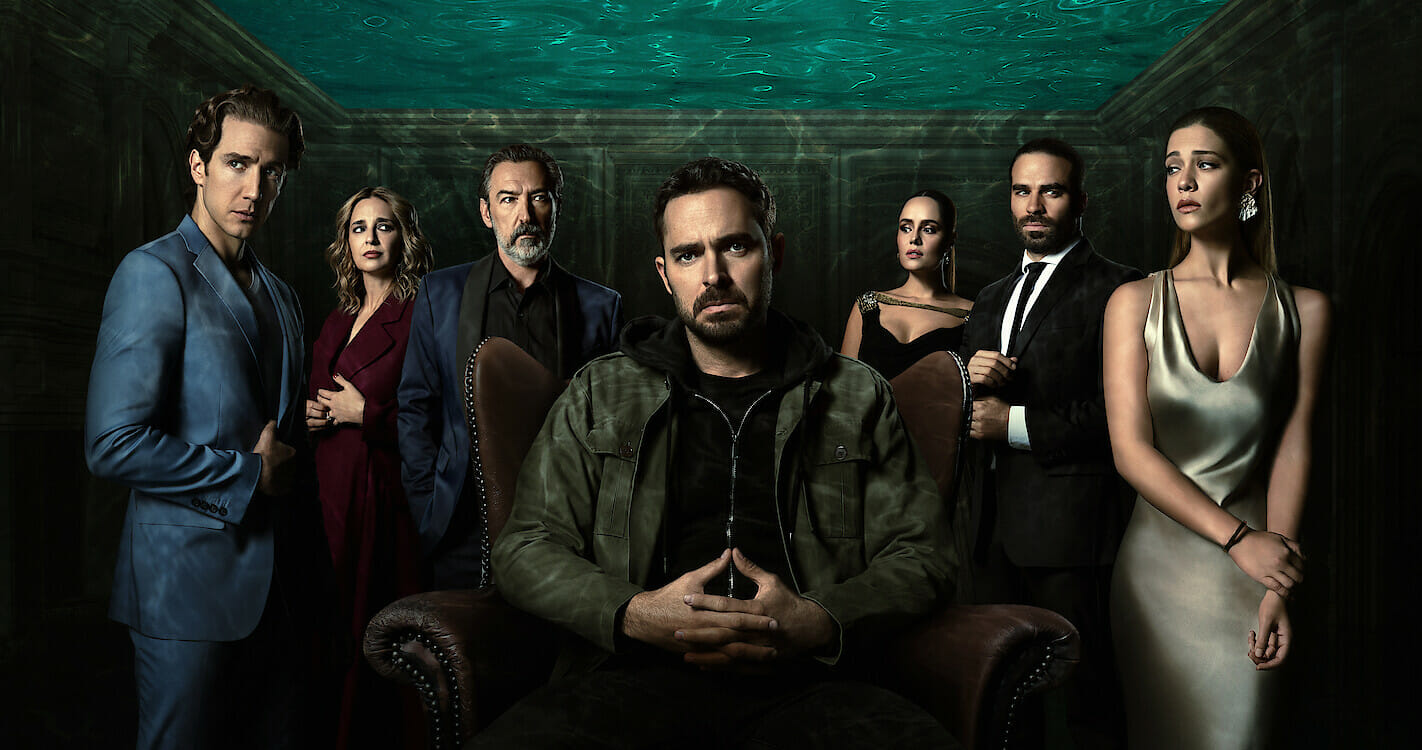 Director– José Ignacio Valenzuela
Cast– Manolo Cardona, Ginés García Millán, Carolina Miranda
IMDb– 6.4
Rotten Tomatoes– 86
Platform– Netflix
Who Killed Sara? is one of the top thrillers available on Netflix's Spanish-language offerings. Lex Guzman is a convicted criminal who served 18 years behind bars after just being wrongfully accused of the murder of his sister Sara. Guzmán is dedicated to obtaining vengeance for her murder and consequent incarceration, and he seeks out the facts about the event.
He gets into a fight with the rich Lazcano family in the process. Despite its flaws, this popular Mexican drama is a compelling movie, particularly if you're looking for a decent vengeance thriller.
10. Sherlock
Director– Mark Gatiss
Writer– Mark Gatiss, Steven Moffat, Stephen Thompson
Cast– Benedict Cumberbatch, Martin Freeman, Una Stubbs
IMDb– 9.1
Rotten Tomatoes– 79
Platform– Prime Video
Sherlock, a magnificent series about the titular investigator, the "high functioning sociopath" Sherlock Holmes, and his former soldier sidekick, Dr. John Watson, brings Sir Arthur Conan Doyle's hallmark characters back. It is mostly set in modern-day London.
Due to its superb performers, behind-the-scenes skill, and directorial excellence, the four-season series was a fan-frenzied event during its run on the BBC and PBS, which together led to somewhat significant honors for everyone connected. And without a doubt, we all can agree to the fact that Benedict is the modern incarnation of Sherlock Holmes. This British series needs no introduction and is available to stream on Prime Video.
9. Ozark
Director– Mark Williams, Bill Dubuque
Writer– Mark Williams
Cast- Julia Garner, Jason Bateman
IMDb– 8.5
Rotten Tomatoes– 82
Platform– Netflix
Ozark stars Jason Bateman and Laura Linney as a married couple who become embroiled in the deadly business of money laundering. It is one of Netflix's most popular crime programs.
Financial expert Marty Byrde offers to set up a money laundering business in the Lake of the Ozarks area of northern Missouri when a deal with a Mexican drug gang goes south. With his wife Wendy and their two children, he moves there.
Marty and Wendy eventually discover themselves sucked into the regional underworld's dealings, further complicating their existing precarious predicament. Ozark has gotten a lot of positive press, and it has been shortlisted for a lot of accolades, with Jason Bateman and Julia Garner both earning Emmys for their roles.
8. Collateral
Director– S. J. Clarkson
Cast– Carey Mulligan, Nathaniel Martello-White, Hayley Squires
IMDb– 6.7
Rotten Tomatoes– 79
Platform– Netflix
Collateral, a BBC crime tv show, is distinctive for several reasons. For starters, it's a criminal drama with a female protagonist. Two, it's a four-hour narrative with a satisfying conclusion.
And, three, rather than merely following a basic procedural framework, it reveals subtlety. Carey Mulligan plays a confident investigator in London who is tasked with investigating the death of a pizza guy who could be an immigrant or refugee, according to writer David Hare and director SJ Clarkson.
However, a basic murder inquiry uncovers a web of intrigue, and a cast of people enters the picture, bringing the plot to life. The novel delves into concerns of immigration and ethnic tensions in post-Brexit England, but it isn't without its dark moments.
7. Bodyguard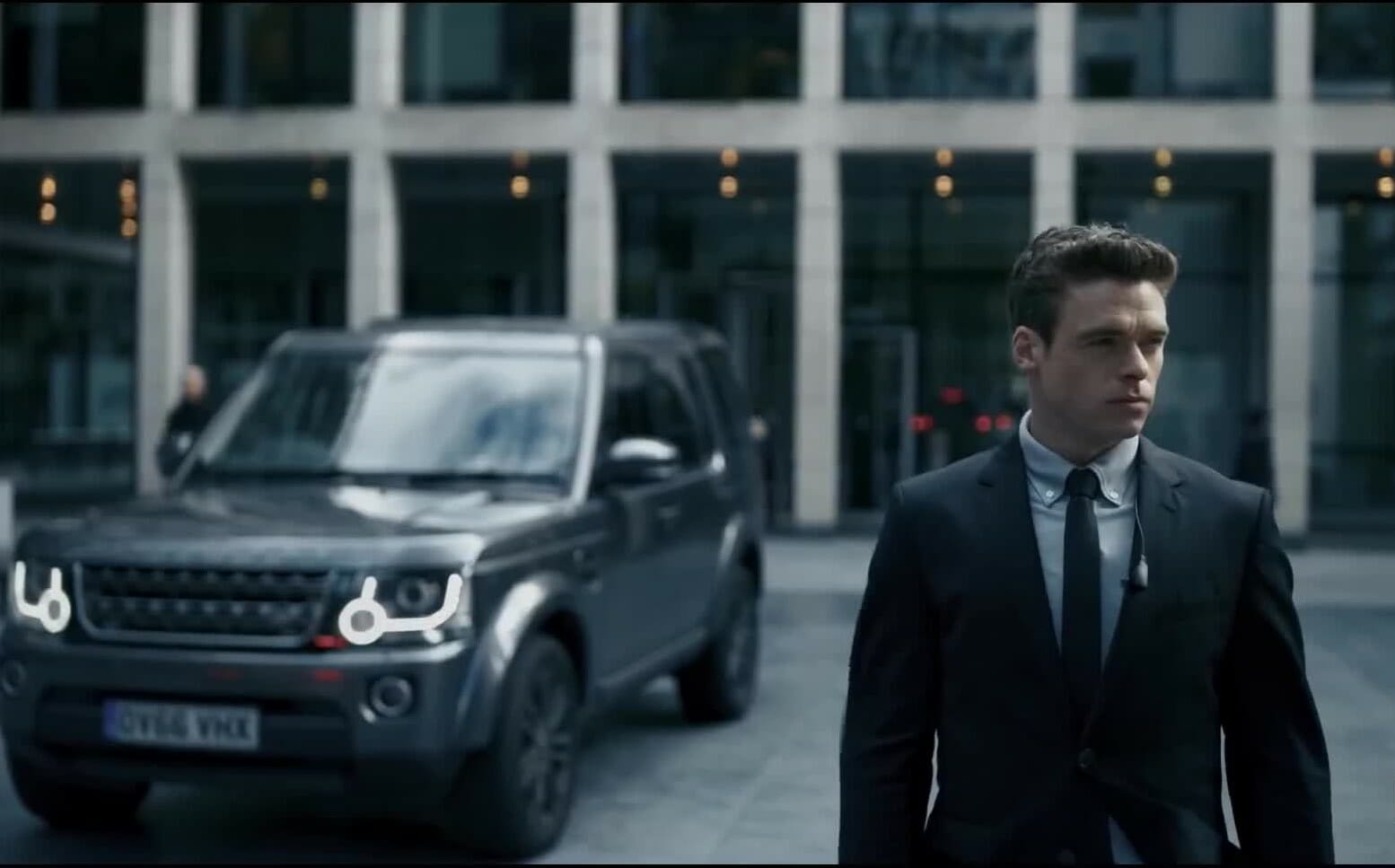 Director– Thomas Vincent, John Strickland
Writer– Jed Mercurio
Cast– Carey Mulligan, Nathaniel Martello-White, Hayley Squires
IMDb– 8.1
Rotten Tomatoes– 93
Platform– Netflix
The very first opening of Bodyguard's first hour draws you in, and the program doesn't let up for the rest of its six-episode first season.
The plot features a metropolises cop named David Budd who is entrusted with protecting the existence of Conservative Home Secretary Julia Montague in the midst of a political crisis—namely, the discussion over what to deal with terrorism—before making its US debut on Netflix. This crime drama is a must-watch.
6. The Keepers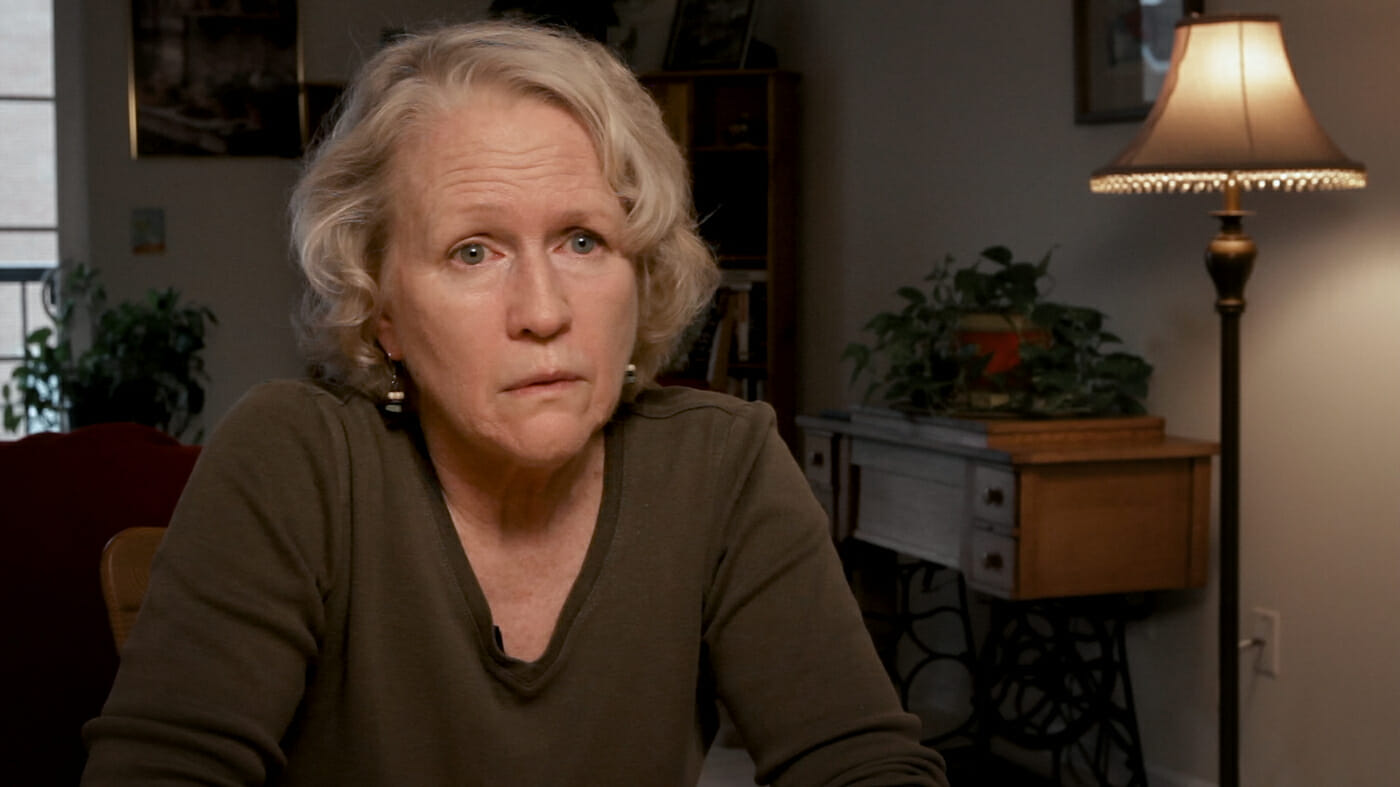 Director– Ryan White
Writer–
Cast– Gemma Hoskins, Abbie Schaub, Virginia Anzengruber
IMDb– 8.1
Rotten Tomatoes– 97
Platform– Netflix
At first glance, Netflix's The Keepers appeared to be in the same vein as other watercooler shows.
The episode claimed to examine the circumstances behind Sister Cathy Cesnik's unusual disappearance and death in 1969, as well as the many suspects and other pertinent parts of the case.
Cesnik may have discovered horrifying sexual assault at the all-girls Archbishop Keough High School; it is shortly disclosed. Women said that two priests at the institution, the most renowned of which was Father Joseph Maskell, were compelling female pupils to perform sex acts on him and others. It is available to stream on Netflix.
5. How to Get Away with Murder
Director– Peter Norwalk
Writer– Peter Norwalk
Cast– Viola Davis, Billy Brown, Jack Falahee
IMDb– 8.1
Rotten Tomatoes– 88
Platform– Netflix
How to Get Away with Murder is a soapy operational criminal series that is just delightful. Viola Davis is an ethically questionable law professor who becomes engaged in a convoluted murder case involving some of her favorite pupils. This first season contains enough surprises to span an entire series, and they are a lot of fun.
Each season focuses center is a season-long crime mystery, and it's your responsibility to solve it. It is a terrific option when you want to see something that doesn't take itself too seriously. The first few seasons are enough to get you interested in this British crime drama.
4. Brooklyn Nine-Nine
Director– Dan Goor, Michael Schur
Cast– Andy Samberg, Stephanie Beatriz, Terry Crews
IMDb– 8.4
Rotten Tomatoes– 95
Platform– Netflix
The way "Brooklyn Nine-Nine," a professional drama set in a police precinct, treats the real crimes being investigated by the police detective in question is probably the most perplexing aspect of the show.
However, owing to recent episodes like "Moo Moo," which delve further into contemporary perceptions against officers in America while remaining light-hearted but realistic when appropriate, the show has managed to find the hilarious in ambiguity. This is an amazing anthology series with Jake Peralta as the troubled detective. This one surely has brilliant female detectives too.
3. The Innocent Man
Director– Ross M. Dinerstein; Clay Tweel
Cast– Heather McPhaul, J.J. Arends, Kyle Williams
IMDb– 7.3
Rotten Tomatoes– 7.4
Platform– Netflix
Crime show, The Innocent Man, a 6 episode Netflix true-crime series, is an unusual anomaly in the genre.
Although true crime is present all the rage on television, it was initially popularized in books, and in 2006, bestselling novelist John Grisham wrote The Innocent Man, his first and only non-fiction real-crime book.
Indeed, Grisham is an on-camera member of the six-episode investigative process, which not only tells a true-to-life story of two murders and possible false beliefs in a small Oklahoma town but also provides an insightful, wildly compelling, and infuriating account of what happens when the United States justice system fails.
2. The Sopranos
Director– David Chase
Cast– James Gandolfini, Lorraine Bracco, Edie Falco
IMDb– 9.2
Rotten Tomatoes– 92
Platform– Netflix
Even if you ignore the fact that "The Sopranos" is often recognized for forever altering the dynamic of t.v, there is also no disputing that it was an interesting look at a category that, at the time, felt a bit worn.
The mafia world was given tragedy thanks to "The Sopranos," but we've never glanced at the gangs and detectives the very same way thereafter. It is very interesting to see true detectives solve crimes.
1. Breaking Bad
Director– Vince Gilligan
Cast– Bryan Cranston, Aaron Paul, Anna Gunn
IMDb– 9.5
Rotten Tomatoes– 96
Platform– Netflix
The narrative of one guy learning the depths of depravity even in his own soul was given an epic grandeur by Vince Gilligan's landmark drama, which never shied away from the human costs of Walter White's journey into criminality.
The sheer scope of a drug empire was represented in "Breaking Bad," from the foot soldiers slinging crystal on the streets to the big global corporation benefiting off people's addictions. Yet, it never lost track of Walt, his path, and how it devastated the lives of everyone around him.
In the most effective means conceivable, "Breaking Bad" made sure we know crime doesn't pay.