Marvel Universe currently has 8000 unique characters, but it is the quality that matters and not the quantity. Today, we are dealing with the question of the 30 best Marvel characters, and for that, the Marvel superheroes, as well as the villains, have to be included that are mentioned in the Marvel comics as well.
This obviously ain't an easy task as the criteria need to be chosen carefully. The importance of the characters in Marvel and its Universe, how fans interpret and like them, the stories told about the character, and lastly, the character development had to be considered.
Your favorite Marvel characters have been included in this list, and these are the best of the best, the heroes you'd want to protect the Earth if any threat comes.
1. Iron Man
Alias: Tony Stark
Debut: Tales of Suspense #39 (1963)
Created by: Stan Lee, Larry Lieber, Don Heck, Jack Kirby
Affiliation: Hero
Tony Stark has some flaws that make him relatable to the audience. He is seen as an arrogant engineer who gets kidnapped and then is forced to create a deadly weapon. Instead of just delivering what he was asked of, he created a suit that helped him in his escape. In Endgame, his character arc is completed, and he has to give the ultimate sacrifice.
There is clearly no Avengers with no Iron Man in it. Nick Fury was the architect behind establishing Avengers. This character was created by Stan Lee and Jack Kirby, along with Larry Lieber and Don Heck. Out of all the heroes, he is known as the best-known and first member of the Avengers.
2. Captain America
Alias: Steven Rogers
Debut: Captain America Comics #1 (1941)
Created by: Joe Simon, Jack Kirby
Affiliation: Hero
Captain America is an important part of the Marvel Universe. It took many years for this character to reach that stage. He is a patriot that was created during the Second World War. Stan Lee and Jack Kirby create the character, and he is among the best Marvel heroes. Although he is not part of Earth's mightiest heroes, he became the face of the team.
Steve Rogers was the right choice to become the perfect serum specimen. When he volunteered to defend America in World War II, he got rejected due to his physique. He is a fascinating character that explores social commentary. Steve was later enrolled in a project- Project: Rebirth, that aimed at creating an army of super-soldiers. He is a propaganda character who is also referred to as the hero Captain America. Though he might not be a founding member, he is highly liked in Captain America comics due to his efforts and contribution to the Civil War.
3. Spider-Man
Alias: Peter Parker
Debut: Amazing Fantasy #15 (1962)
Created by: Stan Lee, Steve Ditko
Affiliation: Hero
Spider-Man sets the standards right for a superhero. Many have followed the set path by him, but he still remains the best. Whether be it Marvel Universe or anywhere else, he is arguably among the best Marvel characters. In a world where all the superheroes have figured out their lives already, we see Peter Parker, who makes us desire to become like him. He is flawed but constantly trying and giving his best. His costume design by Steve Ditko and his powers are well known by the comic readers which are depicted in various comic books.
This is an interesting character of Peter Parker, who was created in 1962 by Stan Lee and Ditko. He is constantly being fine-tuned and remade in ways that keep him classic to date. Spider-Man is the best character from Marvel because he'll always be the most interesting character. His stories were narrated to the comic book readers, and the readers have also grown up with him.
4. Thor
Alias: Thor Odinson
Debut: Journey into Mystery #83 (1962)
Created by: Stan Lee, Larry Lieber, Jack Kirby
Affiliation: Hero
Thor was once an arrogant heir to Asgard, and he was then exiled. He watched his brother Loki launching an attack on the planet that was dearly loved by the God of Thunder: Earth. He is emotional and temperamental but can be seen continuously making attempts to save the Earth.
Thor wields Mjolnir, which makes him one of the most powerful characters among the others. He is the son of Gaea and Odin, which makes him an arrogant God of Asgard. Odin had to teach him the value of humility, and thus, he was exiled to Earth, where he began his life as a doctor. He lived as Donald Blake with Jane Foster, a nurse.
When his father notices that Thor has changed, he asks him to come back to Asgard. Thor didn't agree and refused his proposal. During his fights with the villains, he even lost his arm and weapon, but that didn't affect his drive of becoming of the greatest Marvel characters.
5. Dr. Stephen Strange (Doctor Strange)
Alias: Stephen Strange
Debut: Strange Tales #110 (1963)
Created by: Stan Lee, Steve Ditko
Affiliation: Hero
Doctor Strange has come so far, and he wasn't much liked in his initial movie. His dealing with the Avengers in Endgame and Infinity War has changed his image. Still, there are some improvements that can be made, like he can learn to be a little bit more patient. He obviously has got a lot on his mind, and it turns out he is among the most powerful ones in the multiverse. He couldn't keep up with the job of Sorcerer Supreme.
Doctor Strange serves as a surgeon who returns back to his senses after an accident that leaves him completely useless. Despite that setback, he is one of the most intelligent heroes in the Marvel Universe. Writer Stan Lee and artist Steve Ditko created him. In the majority of the stories, he is seen serving as the Sorcerer Supreme and is the main protector of Earth from magical and mystical threats.
6. Scarlet Witch
Alias: Wanda Maximoff
Debut: The X-Men #4 (1964)
Created by: Stan Lee, Jack Kirby
Affiliation: Hero
Scarlet Witch is a powerful hero who has unequaled psionic powers. Wanda Maximoff is a Sokovian war orphan, and with her brother Pietro, she signed up for Mind Stone experiments. She is arguably the most powerful hero in the Marvel Universe. Her full abilities can be seen while she is battling against Thanos in Endgame. Let's be honest; Wanda deserves to be higher on this list after the turn of events seen in WandaVision. She is a fictional superhero appearing in American comic books that are published by Marvel Comics and are among the most talented characters.
7. Black Widow
Alias: Natalia Alianovna Ramanova (Natasha Romanoff)
Debut: Tales of Suspense #52 (1964)
Created by: Stan Lee, Don Rico, Don Heck
Affiliation: Hero
The Black Widow character is created by Stan Lee, Don Heck, and Don Rico, and her first appearance was in Tales of Suspense #52. She was once a KGB agent and a trained assassin as a part of the Black Widow program. With the encouragement of Clint Barton, she joined SHIELD. On Nick Fury's commands, she kept a check on Tony Stark, and then she joined the Avengers when Loki launched an alien attack on New York. Romanoff was a devoted friend as she looked for the redemption for her past misdeeds and helped bring back all the people lost during Thanos' attack.
As discussed earlier, she was an opponent of the Avengers, and Hawkeye was sent to get rid of her. But he ended up saving her. She completely turned back on her old life and became a part of both the Avengers and SHIELD. This change, however, didn't have any effect on the torturous methods she used against the villains.
The story of Black Widow is among the fascinating ones in the Marvel Cinematic Universe. The way her story folded out, releasing the details about her past and the relationships she shared, makes us want to learn more about her. She is a great heroine who also delivers the social values of female empowerment.
8. Deadpool
Alias: Wade Wilson
Debut: The New Mutants #98 (1991)
Created by: Fabian Nicieza, Rob Liefeld
Affiliation: Antihero
Rey Reynolds's depiction of Deadpool became a famous character. It wasn't as if he wasn't the fan-favorite among the comic readers before that. He is one of the most liked anti-heroes and was involved in various stories with other characters of Marvel Comics.
Rob Liefeld and Fabian Nicieza created Deadpool's character, and he made his debut in The New Mutants #98 in 1991. He is the alter ego of Wade Winston Wilson, and because of his quirky nature and the weirdness his stories hold, he has become one of the most liked characters today. Initially, he was shown as a supervillain, and he appeared in issues of X-Force also.
Deadpool has the ability of great healing and physical prowess. This character is also referred to as "Merc with a Mouth" as he jokes and talks constantly. There is no comic book fan that can say that they don't like Deadpool. His stories are such a chaotic mess as he keeps on breaking several book traditions.
9. Black Panther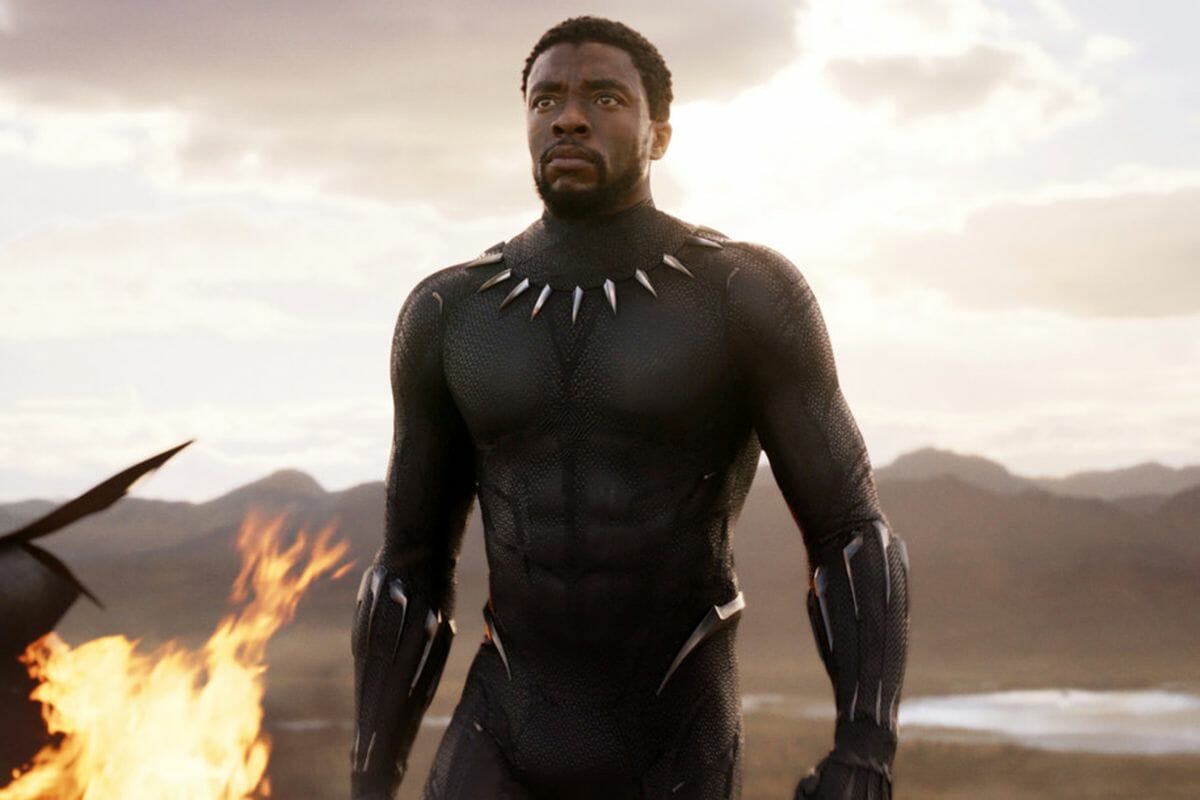 Alias: T'Challa
Debut: Fantastic Four #52 (1966)
Created by: Stan Lee, Jack Kirby
Affiliation: Hero
Black Panther is a fictional superhero who first appeared in Fantastic Four #52. The legends of Marvel, Stan Lee, and Jack Kirby, created Black Panther in 1966. The character is a regular one in Marvel and has only recently gained popularity, just like other big names of Thor, Captain America, or Iron Man. Black Panther is the alter ego of T'Challa, who is the king of Wakanda.
Black Panther is actually a hereditary title that was passed on to the rulers of Wakanda. The character debuted with this name even before Black Panther Party was even founded. The name of the character was tried to be changed into Black Leopard during the '70s. The attempt was made so that a connection with the BPP could be avoided.
Even the Avengers have Black Panther as its member, and the story was then further developed by the authors. T'Challa has a rich history in the comic books that go over decades, and setting like outer space have been used.
10. Incredible Hulk
Alias: Bruce Banner
Debut: The Incredible Hulk #1 (1962)
Created by: Stan Lee, Jack Kirby
Affiliation: Hero
Hulk is a fictional superhero who transformed into a green Goliath because of the overload of gamma radiation. He might sometimes work against the Avengers. There is no reliable method that can handle him, as once he transforms, there is no stopping him. Well, he is not a liability always as being both brute and genius; he acts as a double threat.
This green superhero can crush everything with just the use of his palm. He wasn't always like this. After his accidental exposure to the gamma bomb, the physicist discovers that he can turn strong and green whenever he's angry. Bruce doesn't like the way he is, and he wishes to guide his alter ego in the right direction and control the monster that lives inside him.
Stan Lee and Jack Kirby created the character of Hulk for their publishers, and this one stands strong to date. Hulk has many genre-defining story arcs like World War Hulk and Planet Hulk. Throughout all these years, Hulk hasn't remained the same, and he has undergone several transformations. Earlier in the 1970s, he used to have a savage image, and then in the 1980s and 1990s, he was known to be smart. Throughout all these decades, appropriate changes were made to keep this character alive.
11. Gamora
Alias: Bambi Long, Requiem, and others
Debut: Strange Tales #180 (June 1975)
Created by: Jim Starlin
Affiliation: Villain
Gamora is the adopted daughter of Thanos. She turned against the things he taught her and then joined the group against her father. She found a surrogate family and helped them in making Guardian of the Galaxy. Before Thanos sacrificed himself for the Soul Stone in Infinity War, Gamora was seen reconciling with Nebula (her sister); she even shared a romantic bond with Star-Lord. She also helped in saving the galaxy twice.
Due to some reason, Thanos spared Gamora while he was busy wiping out her entire species. He kept and raised her like his own daughter and trained her to become a deadly assassin. As Gamora knew her father better than anyone, she showed bravery in doing everything that could be done to bring him down. She could go to the extent of sacrificing herself if it came to that.
12. Thanos
Alias: None
Debut: The Invincible Iron Man #55 (1973)
Created by: Jim Starlin
Affiliation: Villain
Thanos is a character that can become a topic of research in psychology classes, and the character was inspired by a Greek God- Thanatos. The beginnings of Thanos were humble, but he grew through the stories in the Silver Surfer series, Captain Marvel, Warlock, and then in 1991 Marvel comics, he reached his destiny.
Thanos has an obsession with death, and this leads to the body counts in millions. Since then, he has been the ultimate bad guy in the Marvel Universe. With his role in Endgame, he has reached a higher status and thus has become one of the most iconic villains.
13. Nick Fury
Alias: Nick Fury
Debut: Fantastic Four #21 (Dec. 1963
Created by: Stan Lee, Jack Kirby
Affiliation: Hero
Nick Fury is a super-spy and SHIELD Agent who, after uncovering the fact that an alien threat exists, has to work with the Avengers. The operation on which he worked was titled Avengers Initiative and was made with the aim of looking for powerful people who can protect Earth from alien invaders in the absence of Captain America.
Over the next decade, Fury was able to accumulate data on numerous people. Though it was the suit of Tony Stark, it was used as a catalyst in selecting worthy individuals. After bringing together the Avengers, his resources helped in diverting assaults. Nick Fury can be referred to as the ultimate glue of the Marvel Cinematic Universe.
14. Winter Soldier
Alias: Bucky Barnes
Debut: Bucky: Captain America Comics #1 (March 1941)
Created by: Jack Kirby, Joe Simon, Ed Brubaker, and Steve Epting
Affiliation: Hero
Buchanan Bucky Barnes spent most of his days as a brainwashed HYDRA assassin. After that, he became a pawn in the scheme made by Helmut Zemo, which was regarding conquering the Avengers. Barnes was a childhood friend of Steve Rogers, and in World War II, he was a perfect soldier. He also was among the Howling Commandos who fought against HYDRA and Red Skull. Barnes gave his best acumen in the fight against Thanos in Endgame and Infinity War, and now, he needs to find his place in a post-Captain America era. This is exactly what is seen in the Disney+ series- The Falcon and the Winter Soldier.
15. Peggy Carter
Alias: Margaret Carter
Debut: Tales of Suspense #75 (March 1966)
Created by: Stan Lee, Jack Kirby
Affiliation: Hero
Margaret Peggy Carter was one of the founders of SHIELD. Before that, she was a code breaker and an SSR agent, and then after World War II, she became one of the SHIELD founders. She believed in equality and peace and was attracted to Steve Rogers even before and after she consumed Super Soldier Serum made by Abraham Erskine. After Steve's death, she, along with Howard Stark, Edwin Jarvis, and others, resisted many threats made against the world. She appeared in five films and constantly acted as a moral inspiration for Captain America.
16. Blade
Alias: Eric Brooks
Debut: The Tomb of Dracula #10 (1973)
Created by: Marv Wolfman
Affiliation: Hero
Blade was born as a human and vampire hybrid. He has enzymes in his blood that make him immune to the bites of a vampire. Moreover, he also has the ability to sense the supernatural and also doesn't age. He has more powers than a vampire and also doesn't have any of the weaknesses they usually have, like he doesn't get affected by sunlight. Also, he has stamina, senses, superhuman strength, and an accelerated healing factor.
He has a variety of weapons in his arsenal, like the most valuable one to him- his adamantium sword. With other weapons like a shotgun stake, he infuses the bullets in them with garlic, as not all vampires can die by just bullets. Their weakness is garlic, and he uses that fact to his advantage to kill them.
He is so strong that he can rip out the head of a vampire with the use of his single hand. And, for our readers, we'll like to tell you that vampires are known to have the strongest bone structure. He has been able to fight against a vampire Spider-man and defeated him with ease. Vampire Spider-Man is a lot stronger than Spider-Man, who is normal. Blade has proved to be a pillar of strength in various movies of Marvel.
17. Galactus
Alias: Galan
Debut: Fantastic Four #48 (1966)
Created by: Stan Lee, Jack Kirby
Affiliation: Villain
Galactus belongs to the Taa-an species and was actually an alien explorer. After he passes a star, he gains God-like powers, and he has to eat several planets in order to gain energy from them. His origin was explained by telling that he also lived in the previous universe, which makes him the last one living in the previous universe itself.
He is a god-like entity and has been an inspiration for many writers who expanded his story further. He is generally shown as an individual who has a sense of morality that differs from the one that regular humans have. This often leads to his clashes with the various superheroes of the Earth. Galactus is very powerful and is considered among the most powerful Marvel characters.
He often gets accompanied by the people to whom he gave cosmic powers, like Silver Surfer. These heralds travel across the universe and search for planets that are suitable for Galactus to feed on. He has endless hunger, and it is very difficult to stop him from consuming a planet if he has already decided to have one. The best option that thus remains is to leave the planet and let him have that.
His own size is equal to the planets, and this is the exact same thing on which he feeds. Well, he is not an ordinary supervillain and is a character who has a fascinating origin story. You should know that whenever he comes into the spotlight, he is going to be a threat and expect some amazing fighting scenes along with that. So, it comes as no wonder that MCU fans have been demanding he appear in the films.
18. Miles Morales (Spider-Man)
Alias: Miles Morales
Debut: Ultimate Fallout #4 (2011)
Created by: Brian Michael Bendis, Sara Pichelli
Affiliation: Hero
Miles Morales lives in Brooklyn and is an African- American teenager with Puerto Rican roots. He shifted to Brooklyn after the rebuilding of New York took place after the events that happened in the plot of the Ultimate Fallout. He is an intelligent but shy boy who finds himself captured in an out-of-ordinary world due to the spider bite.
After Peter Parker dies, he decides to become serious and a good heir to Spider-Man. He is the son of Jefferson Davis and Rio Morales, They hope that he'll receive advanced education, and thus, they enroll him in a good school. When Morales visited his uncle's home, he got stung by a spider which gave him some abilities like increased agility, camouflage, and the ability to paralyze his opponents. He comes to know that these abilities are similar to the ones possessed by some spiders. Upon learning this fact, he gets frightened as he always wanted a simple life and didn't want to become a hero like Spider-Man.
Miles witnessed the last moments of Peter Parker after he sneaked out of his residence and got near the battle. He gets burdened with guilt as he could have helped him if he decided to put his powers to use. The character of Miles Morales quickly became a favorite of the fans, and he has proved himself to be a worthy successor.
19. Daredevil
Alias: Matt Murdock
Debut: Daredevil #1 (1964)
Created by: Stan Lee, Bill Everett
Affiliation: Hero
Many tags are associated with the name Daredevil like "Devil of Hell's Kitchen" and "Man Without Fear." No matter by what names he gets called, the real person behind Daredevil is Matt Murdock, who lives in New York City in the neighborhood of Hell's Kitchen. The majority of the people in his neighborhood are from the working class and are of Irish-American descent. He is a young man with a kind heart.
Unaware of the fact that a blind man is crossing the street, a truck comes rushing by, and in order to save that person, Matt comes and pushes him away from the road. The driver of the truck had to take a sharp road in order to avoid a hit with Matt. The truck lost its control, and as it was carrying a radioactive substance, it fell on Matt. After this, Matt loses his vision but soon realizes that he has gained superhuman abilities and senses despite that. Now, he has Radar senses.
Matt made his acquaintance with Stick, who is also blind. Stick was instrumental in making Matt understand how he could use his physical abilities and use his radar vision. With time, Matt was able to become a great martial artist. The character of Daredevil probably has one of the best narrative and origins stories in the Marvel Universe, and this is the reason behind his huge popularity as well.
20. Jean Grey
Alias: Jean Elaine Grey
Debut: The X-Men #1 (1963)
Created by: Stan Lee, Jack Kirby
Affiliation: Hero
As far as Jean Grey could be remembered or Phoenix, she has always had telekinetic abilities. She is an instructor at Professor X's school and also a founding member of the X- Men. She is a passionate girl who likes to put other people first. Moreover, she firmly believes in peace and lives in the hope that one day, humanity and mutants will be able to co-exist.
Jean Grey is a character created by Stan Lee and Jack Kirby who appeared in several stories that came from Marvel Comics. Jean Grey is an omega-level mutant, and she belongs to the group of X- Men.
During the editorial history of Jean Grey, the name of her character was changed multiple times. Like, it was earlier Marvel Girl, then it was made Phoenix, and then on and on. Jean is the Marvel character who holds the record for the highest number o rebirths and deaths throughout the mutant group. Jean was born in New York to Elaine and John Grey. Just like the other mutants, she got her powers during her adolescence.
During her first mission, she fought against Magneto, and then later on, she faced many other powerful enemies like the Sentinels, the Juggernaut, and the Brotherhood of Evil Mutants. Her transformation from a mutant, then a positive character, and, finally, a villain is amazing. There is no doubt that this character has one of the best narrative arcs in the entire Marvel Universe. Jean Grey is fantastic, and she also got her part in the X-Men.
21. Professor X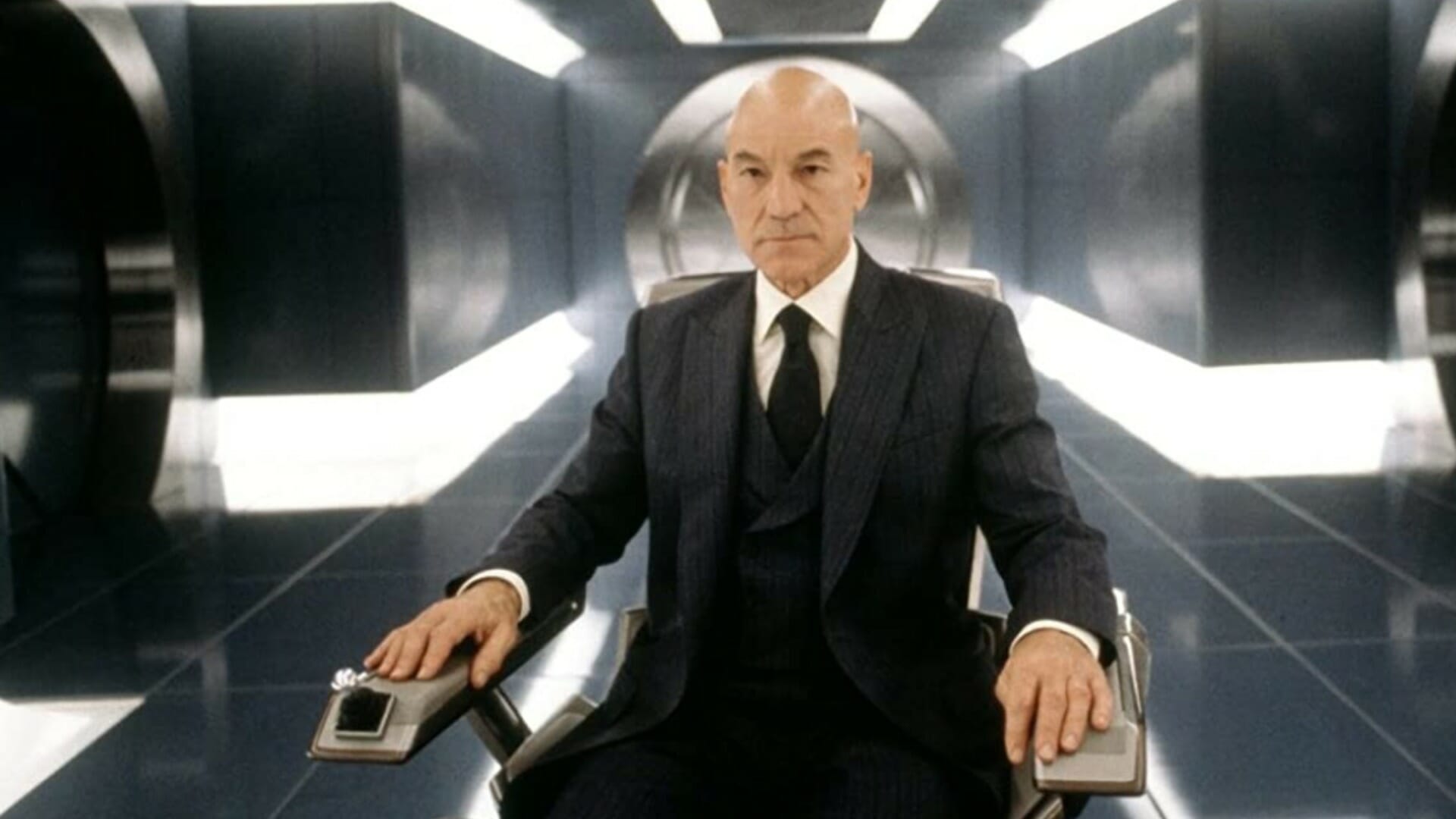 Alias: Charles Francis Xavier
Debut: The X-Men #1 (1963)
Created by: Stan Lee, Jack Kirby
Affiliation: Hero
Professor X is a brilliant character who was a born telepath and had the ability to influence and control the minds of other individuals. He founded a school for young people in the Marvel Universe and named it Xavier's School for Gifted Youngsters. There, he taught frightened and confused mutants about their powers and how they could use them. The notable alumni of his school include Cyclops and Jean Grey.
The real name of Professor X is Charles Francis Xavier, and this character was made in 1963 for Marvel Comics by Stan Lee and Jack Kirby. Professor X is the founder of the X-Men. The principle of this is the peaceful co-existence of humans and mutants. Professor X is a genius who has great knowledge of mutations and genetics. Although he is considered a superhero, some recent episodes have shown the dark history he had. He has not always been the same, and at times, he also commits mistakes.
Charles Francis Xavier is the son of Sharon and Brian Xavier, the nuclear physicists. His father absorbed certain radiations, and thus, Charles found himself having the immense powers of a mutant. His intelligence levels are above normal as his powers give him an advantage over normal human beings.
Magneto and Professor X are equal in terms of their power, and they both are great friends who want to change the world for good. It was their ideologies only that created a gap between these two. Professor X is a great character and one of the most important ones in the X-Men.
22. Magneto
Alias: Max Eisenhardt
Debut: The X-Men #1 (1963)
Created by: Stan Lee, Jack Kirby
Affiliation: Villain, Antihero
Magneto is a villain who comes in comic books that are published by Marvel Comics and was created by Stan Lee and Jack Kirby. This fictional character appears in The X- Men #1 (1963). He is the most recurring villain and shares a friend-and-foe relationship with Charles Xavier, who is the founder of X- Men. This makes Magneto one of the most complex supervillains in the entire Marvel Universe as sometimes he is shown as a criminal, other times (rarely) as a hero.
Magneto is among the most powerful mutants present on Earth, and his powers include manipulating electromagnetic fields and primary metals. The amount of matter he can handle at a time is still unknown. His abilities go to the atomic level, and this is a tiring task for him. He also has the ability to influence non-magnetic and non-metallic objects.
23. She-Hulk
Alias: Jen Walters, Jennifer Walters, and others
Debut: The Savage She-Hulk #1
Created by: Stan Lee, John Buscema
Affiliation: Hero
She-Hulk came into existence as a way for Marvel to protect their turf. Before CBS could create their own version of the cousin to Bruce Banner (The Hulk), Jennifer Walters was created by Marvel so that ownership of this character could be made before CBS wanted to include her in their Incredible Hulk TV Show. She very soon became more than that ownership deal itself.
She-Hulk even possesses the quality that the Incredible Hulk also doesn't possess, like the control over her transition from a human to a monster and back. She-Hulk has the ability to fit along with mainstream heroes without any extra effort. She is a lawyer who went on to become a successful businesswoman and had to deal with her anger issues.
24. Jessica Jones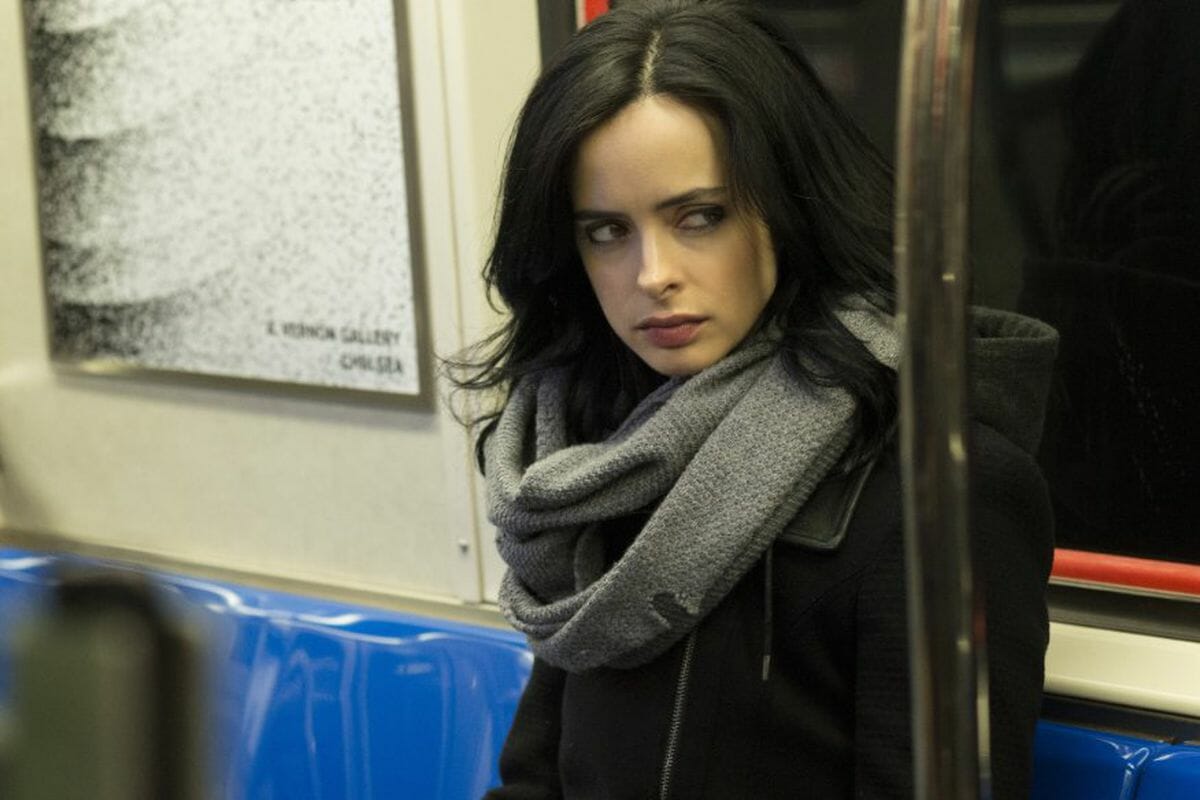 Alias: Jessica Jones
Debut: Alias #1 (November 2001)
Created by: Brian Michael Bendis, Michael Gaydos, Stan Lee, and Steve Ditko
Affiliation: Hero
Jessica Jones developed her super strengths when a genetic research corporation saved her life. Hell's Kitchen haunts her, but she makes a comeback from sexual slavery and also defeats Kilgrave, a mind controller. She sometimes can be bad-tempered, but she is the one you'll want on your side when things start going sideways.
Her family's vehicle collided with a truck containing unknown chemicals, and some of that fell on her. She was in a coma for some time, but when she woke up, she had superhuman strength, durability, accelerated healing factor, telepathic resistance, flight, and superhuman longevity. She is also an experienced investigator who has worked on many cases. Initially, she relied only on her powers and street fighting style. When later on, she worked with the Avengers, and she was trained in hand-to-hand combat.
25. Storm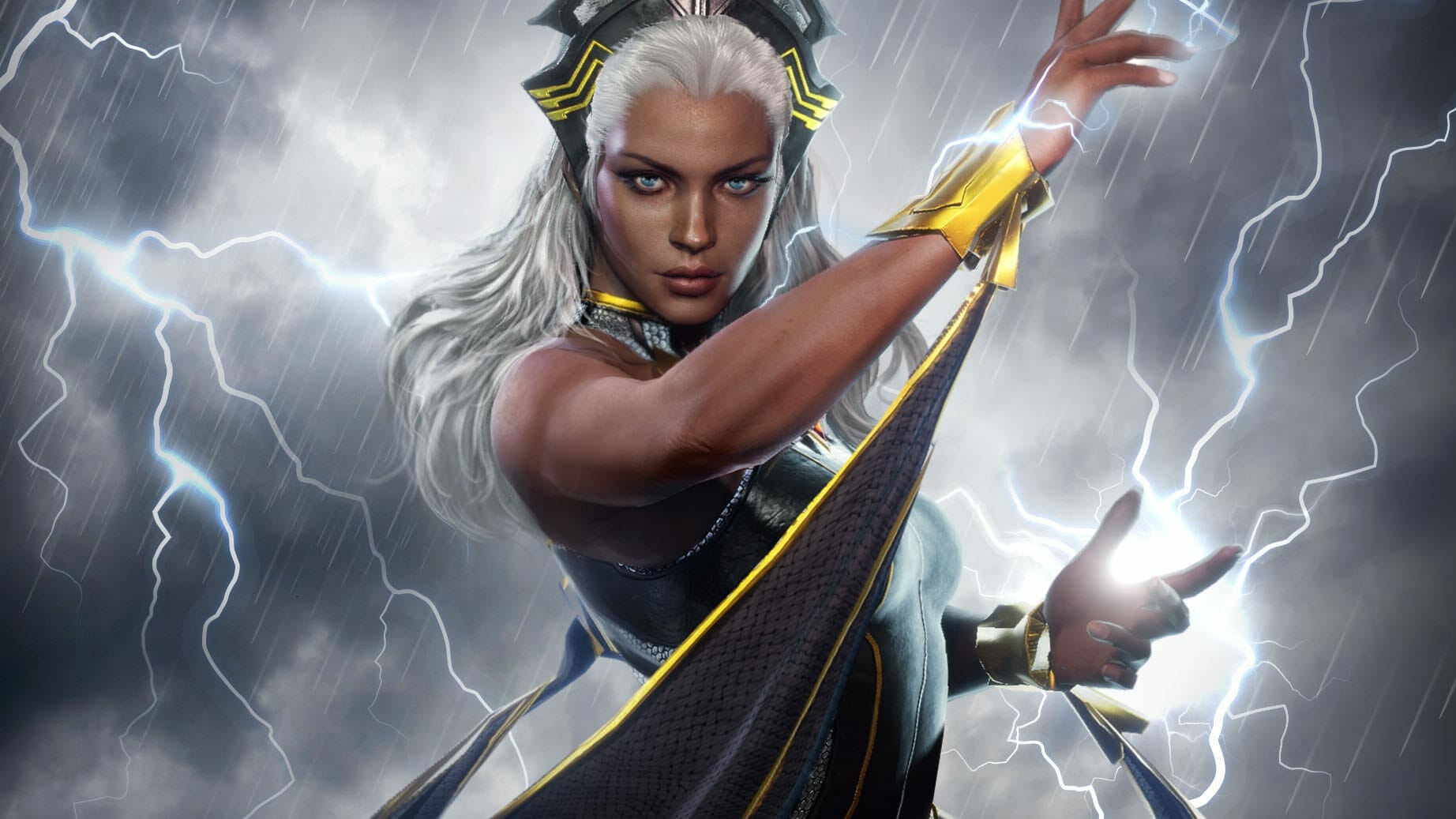 Alias: Ororo Munroe
Debut: Giant-Size X-Men #1 (May 1975)
Created by: Dave Cockrum, Len Wein
Affiliation: Hero
In Marvel Comics and especially in The X-Men, strong women have been the centerpiece. Storm, without a doubt, is the hardest one that no one can break. She was born in Harlem but forcefully grew up as a thief in Egypt after she became an orphan. She carved out her own path that includes being a member of the X-Men, becoming their leader, being a goddess, the queen of Wakanda, and then being the ruler of the planet Mars.
Storm has the mutant ability to control the weather. The writers and artists, with time, have included layers in her character. Storm has successfully made her place as one of the most important characters in Marvel Comics.
26. Wolverine
Alias: James Howlett, Logan
Debut: The Incredible Hulk #180 (1974)
Created by: Roy Thomas, Len Wein, John Romita Sr.
Affiliation: Hero
Wolverine is a unique superhero with very different clothes than the characters that came before him. He was carved into a space that many previous characters tried to put in. He entered the Marvel Universe like a mysterious stranger who spoke less but was high on violence. His this profile has created a mystery that deepens as the pages of his history are tried to fill in.
He has knives in his hands, which actually look cool despite how silly it sounds. He is an anti-hero and an integral part of X-Men, who Professor X. ultimately recruited Although he prefers action over words, his heart remains in the right place.
27. Silver Surfer
Alias: Norrin Radd
Debut: The Fantastic Four #48 (1966)
Created by: Stan Lee, Jack Kirby
Affiliation: Hero, Antihero
Silver Surfer is a fictional superhero appearing in the comic book, and the character was the creation of the duo: Stan Lee and Jack Kirby in 1966. The character debuted in The Fantastic Four#48 in 1966. People responded well to the series; the character got his own series in 1968. His cosmic powers were given by Galactus, who is also regarded as one of the most powerful destroyers in the world.
In exchange for showing mercy on his planet, he gave him superpowers which also include the silvery color of his skin that makes his body invulnerable. He also has the ability to travel at an incredible speed with his surfboard. In all the comics, Norrin referred to it as the "axis." This surfboard always reaches him until and unless supernatural forces block it.
The mysterious origins of this character made Silver Surfer a fascinating character. Although he is associated with Galactus, he is a powerful character and has a story of his own.
28. The Thing
Alias: Ben Grimm
Debut: The Fantastic Four #1
Created by: Stan Lee, Ron Wilson, Jack Kirby
Affiliation: Hero
It won't be wrong to say that The Thing forms the heart of the Marvel Universe and appears like a monster despite having God-like powers. Under his monster-like appearance, Ben has a heart of gold, and the character shows human qualities. He is always playing pranks on Johnny Storm and shows loyalty to his best friend, Reed Richards.
Moreover, the best thing about this Marvel character is that he is not indestructible like Hulk and has a heroic personality. Unlike Captain Marvel, Thor, and Superhuman, who look easygoing, the power The Thing has comes with a price with his giant appearance.
29. Doctor Doom
Alias: Doctor Doom
Debut: The Fantastic Four #5 (July 1962)
Created by: Stan Lee, Jack Kirby, Bob Bolling
Affiliation: Villain
Villains often think of themselves as the hero of their life. They think that their motivation is noble and that what the world thinks of them doesn't have any effect at all. There is no better example of nobility than Doctor Doom himself in Marvel Comics.
Just like most of the characters in Marvel, Victor Von Doom also has a tragic origin story. Most of the Marvel characters overcome their tragedies and ultimately become superheroes, but Doctor Doom bore an entirely different path. Doom became a villain but not without his sense of humor. He is always the star of his story, whether he is fighting Luke Cage, the Fantastic Four, or the entire Marvel Multiverse.
30. Kitty Pryde
Alias: Ariel, Katherine Pryde, and others
Debut: Uncanny X-Men #129 (January 1980)
Created by: Chris Claremont, John Byrne
Affiliation: Hero
Kitty Pryde is the character that makes the readers understand how uncanny the X-Men can be. Her portrayal is as the girl next door. Unlike other characters, the story of her growing up was shown, and the readers also grew up with her. Also, she is one of the very few characters who have grown over the years. Of all the characters in Marvel Comics, she is the most human one, as her growth and evolution can be seen. Kitty stands out among the entire Marvel Comics characters.