Want to watch something short and crisp? Don't have time to watch long series with 11 seasons and 22 episodes of 45 minutes each? I feel like the movie is too short. A mini-series like Ms. Marvel is best if you need something to binge on and don't have much time. Mini series was not popular a few years back, but now they deserve all the recognition they deserve.
Here is a list of the 20 Best mini-series out there. It is perfect for the small screen and gives you all the necessary drama.
20. Ms. Marvel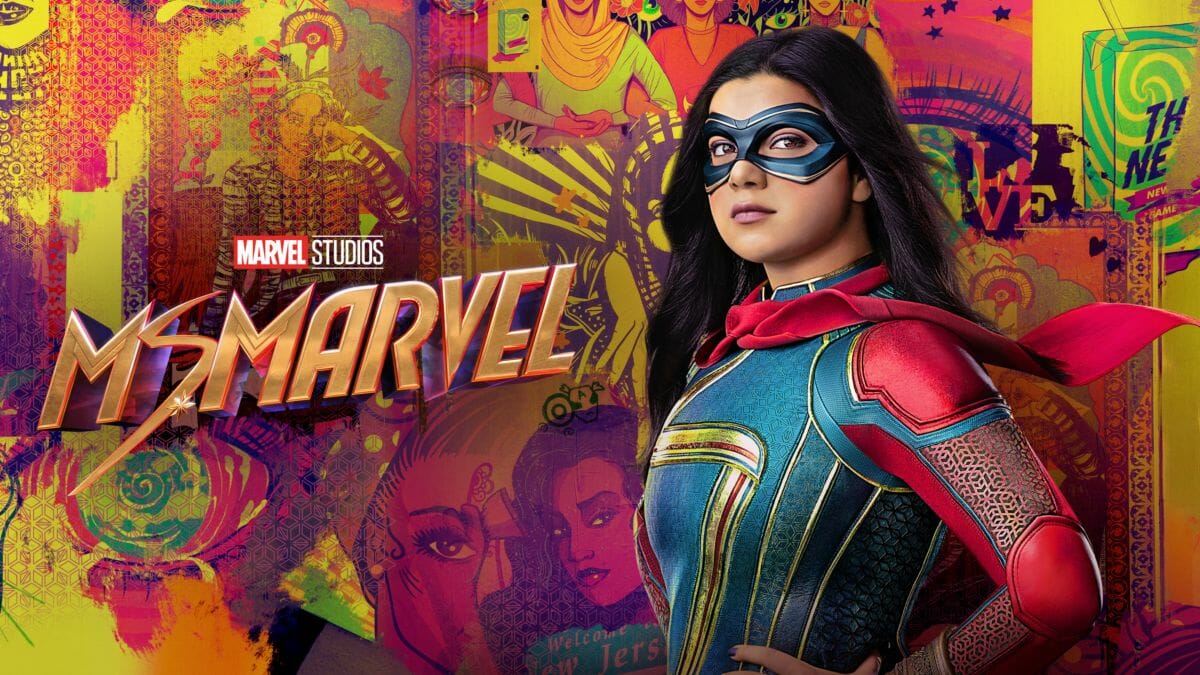 Director: Adil El Arbi, Bilall Fallah, Sharmeen Obaid-Chinoy and Meera Menon.
Writer: Bisha K. Ali
Cast: Iman Vellani, Matt Lintz, Yasmeen Fletcher, Zenobi Shroff, Mohan Kapur, Saagar Shaikh, Laurel Marsden, Azhar Usman, Arian Moayed, Rish Shah, Alysia Reiner, Laith Nakli, Nimra Bucha, Travina Springer, Adaku Ononogbo, Samina Ahmad, Fawad Khan, Farhan Akhtar, and Aramis Knight.
IMDB: 6.1/10
Rotten Tomatoes: 96%
Streaming Platform: Disney+
Ms. Marvel is another Marvel miniseries. It includes Iman Vellani, Matt Lintz, Yasmeen Fletcher, Zenobia, Mohan Kapur, and Saagar Shaikh in the lead roles.
Ms. Marvel follows the life events of Kamala Khan. She is a gamer, a brilliant student, and a fan of Captain Marvel. One day, she got superhero powers from a bangle sent to her by her grandmother from Pakistan.
Watch the series to see the history of the origin of her great-grandmother from the time of the India-Pakistan partition.
19. Watchmen
Director: Nicole Kassell
Writer: Damon Lindelof, Alan Moore, Dave Gibbons, Stacy Osei-Kuffour, Cord Jefferson, Tom Spezialy, Nick Cuse, Lila Byock, Christal Henry, Carly Wray, Branden Jacobs-Jenkins.
Cast: Regina King, Don Johnson, Tim Blake Nelson, Yahya Abdul-Mateen II, Andrew Howard, Jacob Ming-Trent, Tom Mison, Sara Vickers, Dylan Schombing, Louis Gossett Jr., Jeremy Irons, Jean Smart, Hong Chau.
IMDB: 8.1/10
Rotten Tomatoes: 96%
Streaming Platform: Amazon Prime Video
Watchmen is an action drama dystopia miniseries based on a novel written by Alan Moore. It is made for DC Comics starring Regina King, Don Johnson, Jeremy Irons, Jean Smart, and many more in the prominent role. Warner Bros produce it.
The story continues when government agencies treat masked vigilantes as criminals; some band together to start a mutiny, while others aim to stop it before it yields chaos.
18. Obi-Wan Kenobi
Director: Deborah Chow
Writer: Joby Harold, Ewan McGregor, Deborah Chow, Hossein Amini, Rupert Friend.
Cast: Ewan McGregor, Rupert Freind, Sung Kang, Moses Ingram, Vivien Lyra Blair, Kumail Nanjiani, Hayden Christensen, Indira Varma, O'Shea Jackson Jr.
IMDB: 7.2/10
Rotten Tomatoes: 83%
Streaming Platform: Disney+
Obi-Wan Kenobi is an action-adventure space opera miniseries. It is based on Star Wars by George Lucas.
The story is set up after ten years of the events of Star Wars III, in which the Jedi were obliterated by Order 66 and Obi-Wan Kenobi's understudy, Anakin Skywalker, turned into the Sith Lord Darth Vader — Kenobi is secluded from everything in the world Tatooine, looking after Anakin's child.
Luke, when he approaches a mission to safeguard Anakin's little girl, Leia after the Galactic Empire's Jedi-hunting Inquisitors capture her in a plot to draw Kenobi out. Naturally, this prompts a showdown between Kenobi and Vader.
17. Moon Knight
Director: Mohamed Diab
Writer: Doug Moench, Don Perlin.
Cast: Oscar Issac, May Calamawy, Karim El Hakim, Ethan Hawke, Ann Akinjirin, David Ganly, Khalid Abdalla, Gaspard Ulliel, Antonia Salib, Fernanda Andrade, Rey Lucas, Sofia Danu.
IMDB: 7.4/10
Rotten Tomatoes: 87%
Streaming Platform: Disney+
Moon Knight is an action-adventure superhero drama miniseries. It is based on the Marvel Comics character of the same name. Moon Knight will be considered one the best miniseries of all time.
The story follows Marc Spector, a soldier of fortune with conflicting personality psychosis (DID). He is brought into a lethal secret, including Egyptian divine beings with his various changes, like Steven Grant.
16. Sharp Objects
Director: Jean-Marc Vallee
Writer: Gillian Flynn
Cast: Amy Adams, Patricia Clarkson, Chris Messina, Eliza Scanlen, Matt Craven, Henry Czerny, Taylor John Smith, Madison Davenport, Miguel Sandoval, Will Chase, Jackson Hurst, Sophia Lillis, Lulu Wilson, Elizabeth Perkins.
IMDB: 8.1/10
Rotten Tomatoes: 92%
Streaming Platform: HBO MAX
Sharp Objects is a mystery Southern Gothic drama series. It is based on Gillian Flynn's novel.
The premise follows Wrongdoing columnist Camille Preaker, who is experiencing liquor abuse and, as of late, released from a mental clinic following quite a while of self-hurting, getting back to her old neighborhood of Wind Gap, Missouri, to explore the killings of two young girls.
Once more, after showing up at her experience growing up at home, she ends up under the essential eye of her mom, Adora, a modest community socialite, which powers Camille to stand up to her devils.
15. Night Stalker: The Hunt For A Serial Killer
Director: Tiller Russell and James Carroll
Writer: Philip Karlo
Cast: Richard Ramirez, Gil Carrillo, Frank Salerno, Tony Valdez, Laurel Erickson, Paul Skolnick, Pearl Carrillo, Linda Arthur, Zoey Tur, Frank Falzon, Anastasia Hronas, Judith Kneading Arnold, Colleen Nelson, Easter Petschar, Don Nelson, Patty Nelson, Glen Creason.
IMDB: 7.5/10
Rotten Tomatoes: 71%
Streaming Platform: Netflix
It is a true detective limited series. But, unfortunately, it only has four episodes.
The story is about young detective Gil Carrillo and unbelievable manslaughter examiner Frank Salerno's attempt to beat the odds to stop a nighttime beast liable for a progression of apparently separate murders and rapes in 1985 Los Angeles.
14. Hollywood (2020)
Director: Ryan Murphy and Ian Brenan.
Writer: Ryan Murphy, Ian Brennan, Janet Mock, Reily Smith, Hernando Bansuelo.
Cast: David Corenswet, Darren Criss, Laura Harrier, Joe Mantello, Dylan McDermott, Jake Picking, Jeremy Pope, Holland Taylor, Samara Weaving, Jims Parsons, and Patti LuPone.
IMDB: 7.5/10
Rotten Tomatoes: 58
Streaming Platform: Netflix
Hollywood is a drama television miniseries. It is a Western genre series.
The series investigates Hollywood from 1947-1948, following World War II, where conventional power elements in the American entertainment world are efficiently destroyed, and bigotry and homophobia are doled out to the dustbin of history.
13. Hawkeye
Director: Rhys Thomas
Writer: Jonathan Igla, Don Heck.
Cast: Jeremy Renner, Hailee Steinfeld, Tony Dalton, Fra Fee, Brian d'Arcy James, Aleks Paunovic, Piotr Adamczyk, Linda Cardellini, Simon Callow, Vera Farmiga, Alaqua Cox, Zahn McClarnon, Florence Pugh, Vincent D'Onofrio.
IMDB: 7.6/10
Rotten Tomatoes: 92%
Streaming Platform: Disney+
Hawkeye is a Marvel Comic-based crime drama superhero miniseries. It is the fifth television miniseries of Marvel. Jeremy Renner and Hailee Steinfeld are the outstanding lead actor in the series.
The story continues one year after Avengers: Endgame (2019); Clint Barton should cooperate with Kate Bishop to face adversaries from his past as the Ronin to return to his family in time for Christmas.
12. WandaVision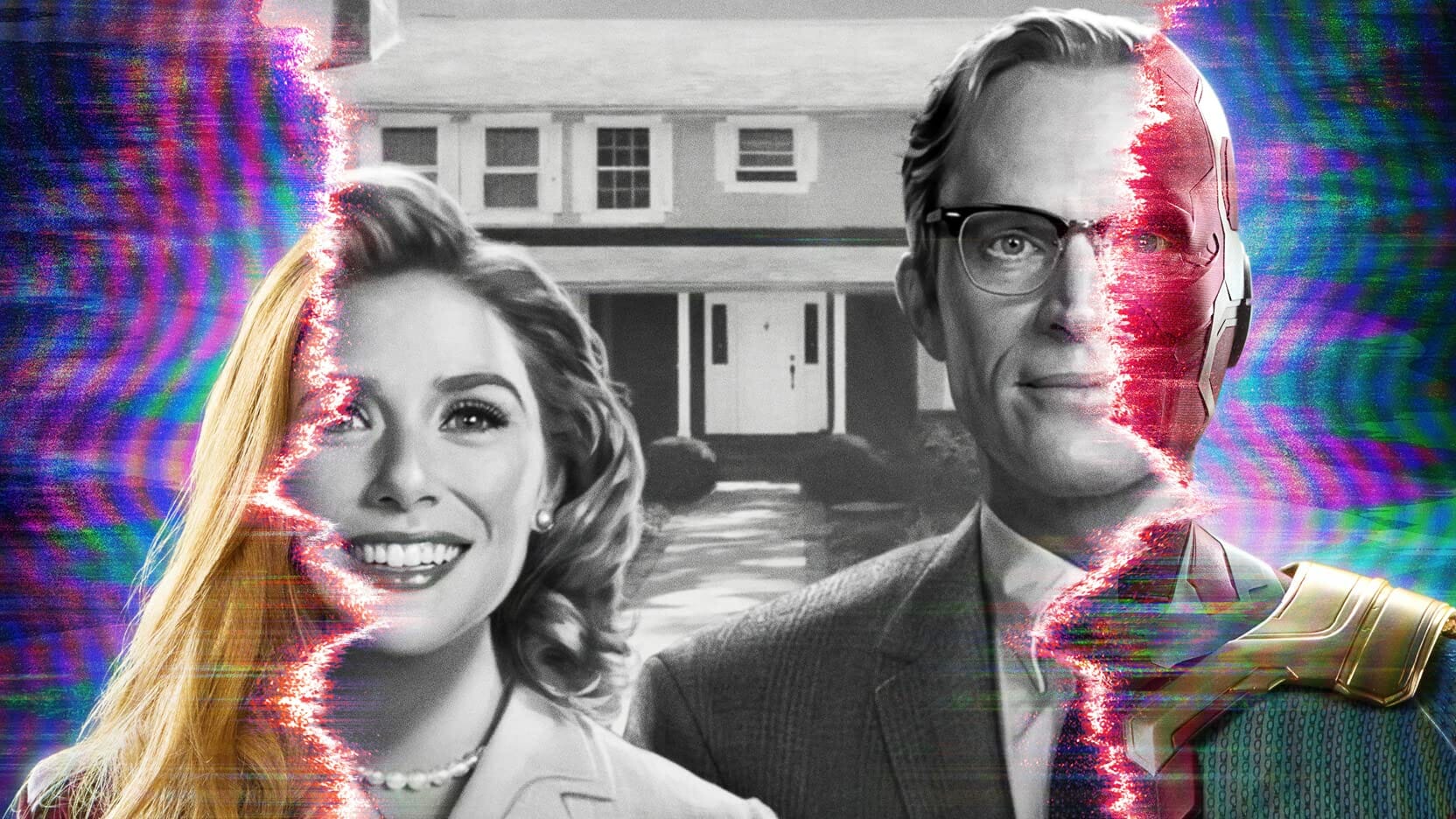 Director: Matt Shakman
Writer: Jac Schaeffer, Bobak Esfarjani, Cameron Squires, Laura Donney, Gretchen Enders, Mackenzie Dohr, Chuck Hayward, Megan McDonnell, Peter Cameron.
Cast: Elizabeth Olsen, Paul Bettany, Debra Jo Rupp, Fred Melamed, Kathryn Hahn, Teyonah Parris, Randall Park, Kat Dennings, Evan Peters.
IMDB: 7.9/10
Rotten Tomatoes: 91%
Streaming Platform: Disney+
Disney+ does Wanda Vision's television distribution. Elizabeth Olsen is playing the lead role of Wanda in this miniseries.
It is packed with drama and romance between Wanda and Vision. It is based on Marvel Comics. From its first episode, it got a hold of people.
The story continues. Three weeks after the occasion of Avengers: Endgame (2019), Wanda Maximoff and Vision are carrying on with an unspoiled rural life in the town of Westview, New Jersey, attempting to cover their natural essence.
As their environmental elements travel through different years and they experience other TV figures of speech, two or three suspect things are not as they appear.
11. I Know This Much Is True
Director: Derek Cianfrance
Writer: Wally Lamb
Cast: Mark Ruffalo, Melissa Leo, John Procaccino, Rob Huebel, Michael Greyyes, Gabe Fazio, Juliette Lewis, Kathryn Hahn, Rosie O'Donnell, Imogen Poots, Archie Panjabi, Philip Ettinger, Aisling Franciosi, Bruce Greenwood, Marcello Fonte, Harris Yulin.
IMDB: 8.1/10
Rotten Tomatoes: 74%
Streaming Platform: HBO MAX
I Know This Much Is True is an HBO miniseries based on a novel of the same name. Mark Ruffalo is seen in the lead role.
The story happens in Three Rivers, Connecticut, in the mid-1990s. Dominick Birdsey's indistinguishable twin, Thomas Birdsey, experiences distrustful schizophrenia.
With medicine, Thomas can continue his life in relative harmony and work at an espresso stand, yet he sometimes has severe disease episodes.
Thinking he is making a conciliatory dissent that will stop the Gulf War, Thomas removes his hand at a public library.
Dominick sees him through the following choice not to endeavor to reattach the hand. He puts forth attempts for his sake to liberate him from what he knows to be an insufficient and discouraging medical clinic for the hazardously insane.
Read More: The 20 Best Short Anime Series Of All Time , Ranked
10. The Night Manager
Director: Susanne Bier
Writer: John le Carre, Hugh Laurie, Tom Hiddleston, David Farr, Susanne Bier, Olivia Colman, Tom Hollander, Stephen Cornwell.
Cast: Tom Hiddleston, Hugh Laurie, Olivia Colman, Tom Hollander, Elizabeth Debicki, Alistair Petrie, Natasha Little, Douglas Hodge, David Harewood, Tobias Menzies, Antonio de la Torre, Adeel Akhtar, Michael Nardone, Hovik Keuchkerian.
IMDB: 8.1/10
Rotten Tomatoes: 91%
Streaming Platform: Amazon Prime Video
The Night Manager is a thriller drama series. It is based on a novel written by John Le Carre.
The miniseries is about Jonathan Pine, night supervisor of a lavish lodging in Cairo, and a previous British warrior enrolled by Angela Burr, the director of a Foreign and Commonwealth Office team exploring unlawful arms deals to penetrate the internal circle of arms vendor Richard Roper.
9. Wild-Wild Country
Director: Maclain Way, Chapman Way.
Writer: Maclain Way, Chapman Way, Mark Duplass, Jay Duplass.
Cast: Ma Anand Sheela, Philip Toelkes, Jane Stork, George Meredith, Ma Prem Sunshine, Rosemary McGreer, Kelly McGreer, Jon Bowerman, John Silvertooth, Robert Weaver, Krishna Devi, Charles Turner, Ma Prem Hasya, G.I. Gurdjieff.
IMDB: 8.1/10
Rotten Tomatoes: 98%
Streaming Platform: Netflix
Wild-Wild Country is a miniseries based on actual events. It is a documentary with Rajneesh, Ma Anand Sheela, Jane Stork, and Philip Toelkes in the lead roles.
The series revolves around a controversial cult leader named Rajneesh, who brainwashed young men and women and built a utopian city in a small town in Oregon.
8. What If…?
Director: Bryan Andrews
Writer: A. C. Bradley
Cast: Benedict Cumberbatch, Hayley Atwell, Lake Bell, Chadwick Boseman, Michael B. Jordon, Chris Hemsworth, Kut Russell, Brian T. Delaney, Tom Hiddleston, Samuel L. Jackson, Ozioma Akagha, Toby Jones, Ross Marquand, Cynthia McWilliams, Mick Wingert.
IMDB: 7.4/10
Rotten Tomatoes: 94%
Streaming Platform: Disney+
What if…? is an anthology series. It is an action-adventure drama superhero animated miniseries from the MCU.
What If…? follows different stories of different characters from the Marvel universe.
Each episode includes different stories for different people telling what if things were a bit other from what they seem. In the end, they were reunited and named Guardians of the Multiverse.
It is one of the most marvelous series in tv history.
7. Loki
Director: Kate Herron.
Writer: Michael Waldron, Eric Martin, Justin Benson, Aaron Moorhead.
Cast: Tom Hiddleston, Gugu Mbatha-Raw, Wunmi Mosaku, Eugene Cordero, Tara Strong, Owen Wilson, Sophia Di Martino, Sasha Lane, Jack Veal, BeObia Oparei, Richard E. Grant, Jonathan Majors.
IMDB: 8.2/10
Rotten Tomatoes: 92%
Streaming Platform: Disney+
Loki is another miniseries whose television distribution is done by Disney for Marvel. It is an action-adventure drama fantasy superhero miniseries.
It is the best miniseries of all time. Tom Hiddleston and Gugu Mbatha-Raw are outstanding lead actors.
The story continues after the events of Avengers: Endgame. After taking the Tesseract, a substitute form of Loki is brought to the strange Time Variance Authority (TVA), a regulatory association that exists beyond reality and screens events.
They give Loki a decision: face being deleted from presence due to being a "period variation," or assist with fixing the timetable and stop a more noteworthy danger. Loki winds up caught in his wrongdoing spine chiller, going through time.
6. Mare Of East town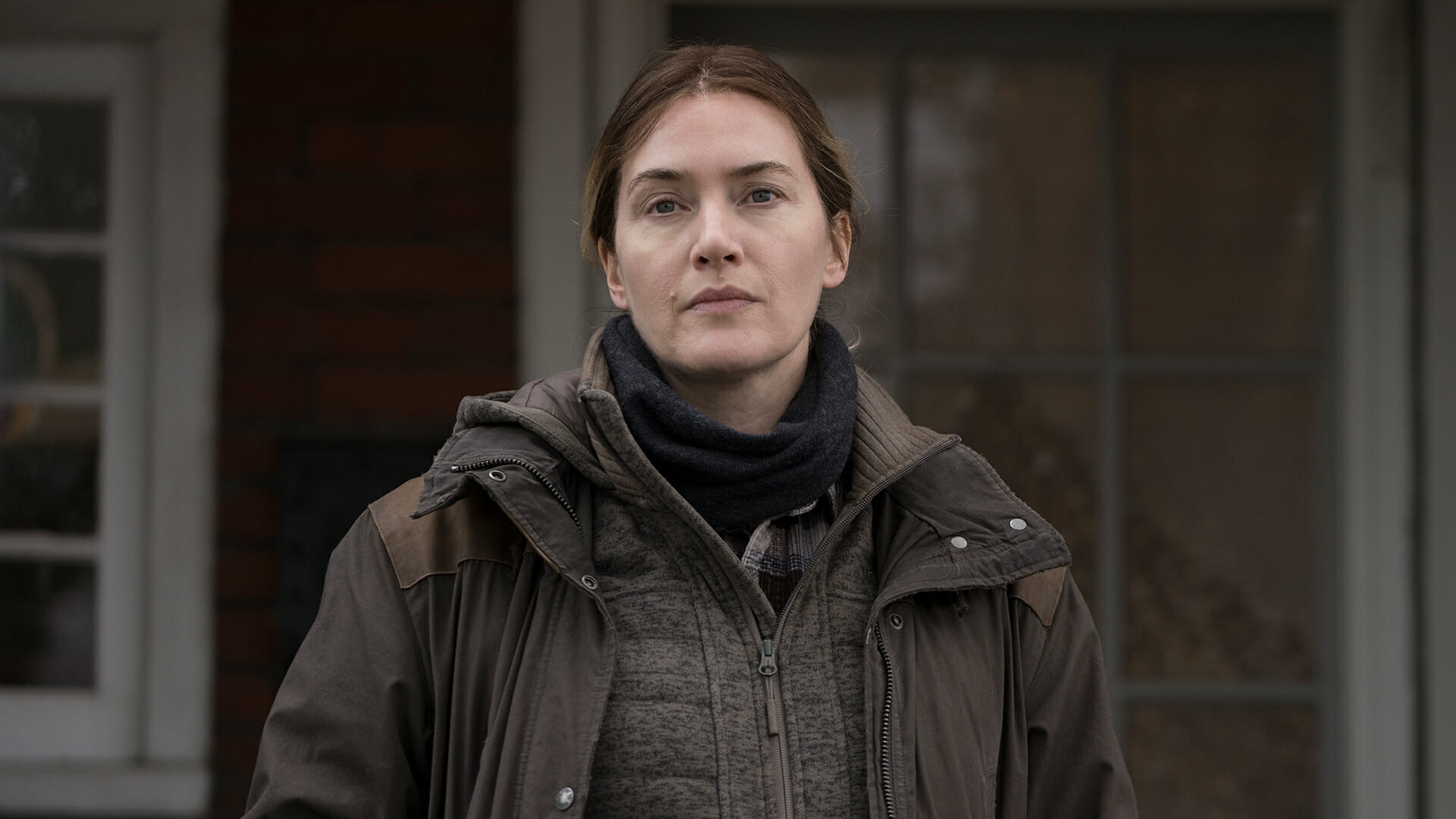 Director: Craig Zobel
Writer: Brad Ingelsby
Cast: Kate Winslet, Julianne Nicholson, Jean Smart, Angourie Rice, David Denman, Neal Huff, Guy Pearce, Cailee Spaeny, John Douglas Thompson, Joe Tippett, Evan Peters, Dosie Bacon, James McArdle.
IMDB: 8.5/10
Rotten Tomatoes: 95%
Streaming Platform: HBO MAX/ Disney+
Mare of Easttown is an American crime story. It is a limited series. Kate Winslet won the Golden Globes Award for best actress in a Miniseries.
It is an HBO miniseries based in a suburb of Philadelphia; police criminal investigator Marianne "Female Horse" Sheehan examines the new homicide of a teen mother while attempting to hold her own life back from self-destructing.
A female horse is a nearby legend, having been the star of a secondary school ball title game quite a while back. Unfortunately, she has been unable to tackle the instance of one more missing little kid for a year, driving numerous locally to uncertain her investigator abilities.
Hen's difficulties include separation, a child lost to self-destruction, and a guardianship fight with her ex-heroin Junkie's previous girl in regulation over Mare's grandson.
5. The Haunting Of Hill House
Director: Mike Flanagan
Writer: Mike Flanagan, Meredith Averill, Jeff Howard, Charise Castro Smith, Elizabeth Ann Phang, Rebecca Klingel, Scott Kosar.
Cast: Michiel Huisman, Carla Gugino, Timothy Hutton, Elizabeth Reaser, Oliver Jackson-Cohen, Kate Siegel, Victoria Pedretti.
IMDB: 8.6/10
Rotten Tomatoes: 93%
Streaming Platform: Netflix
The Haunting of Hill House is a good Miniseries. Viacom CBS Network, Media Networks, and Netflix do the television distribution of the series.
It is a drama supernatural horror series. The second season of the series was released on October 9, 2020.
The story is set up in the late spring of 1992; Hugh and Olivia Crain and their five youngsters — Steven, Shirley, Theodora (Theo), Luke, and Eleanor (Nell) — move into Hill House to remodel the manor to sell it and fabricate their own home, planned by Olivia.
In any case, they need to remain longer because of unforeseen fixes. They start encountering expanding paranormal peculiarities, bringing about an unfortunate misfortune and the family escaping from the house.
After 26 years, the Crain kin and their alienated dad rejoin after one more misfortune strikes them, and they are compelled to go up against what their time in Hill House has meant for everyone.
4. The Queen's Gambit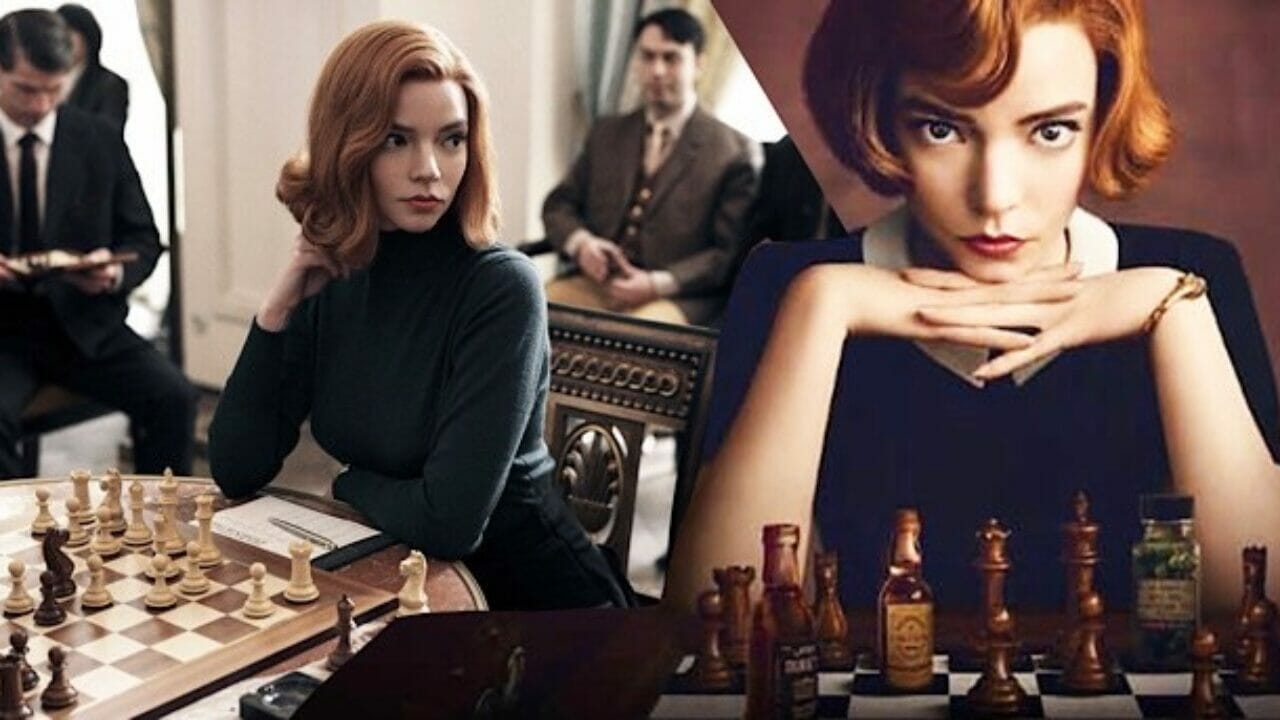 Director: Scott Frank
Writer: Walter Tevis
Cast: Anya Taylor-Joy, Bill Camp, Moses Ingram, Christiane Seidel, Rebecca Root, Chloe Pirrie, Akemnji Ndifornyen, Marielle Heller, Harry Melling, Patrick Kennedy, Jacob Fortune-Lloyd, Thomas Brodie-Sangster, Marcin Dorocinski.
IMDB: 8.6/10
Rotten Tomatoes: 96%
Streaming Platform: Netflix
The Queen's Gambit is a Netflix miniseries. It is based on a novel of the same name.
The miniseries is set during the Cold War; stranded chess wonder Beth Harmon (one of the main characters) battles with enslavement on a journey to turn into the best chess player on the planet.
3. Pride And Prejudice
Director: Simon Langton
Writer: Jane Austen, Andrew Davies
Cast: Jennifer Ehle, Colin Firth, Adrian Lukis, Alison Steadman, Benjamin Whitrow, David Bamber, Susannah Harker, Julia Sawalha, Polly Maberly, Lucy Bries, Crispin Bonham-Carter, Lucy Scott, Anna Chancellor, Lucy Robinson, Barbara Leigh-Hunt, Anthony Calf, Joana David,
Tim Wilton, Emilia Fox, Bridget Turner, David Bark-Jones, Lynn Farleigh, Lucy Davis, Christopher Benjamin, Rupert Vansittart, Marlene Sideway, Roger Barclay, Kate O'Malley, Norma Streader. Paul Moriarty, Victoria Hamilton, Nadia Chambers, Sarah Legg, Christopher Staines, Tom Ward, Alexandra Howard, Peter Needham, Sam Beazley.
IMDB: 8.8/10
Rotten Tomatoes: 88%
Streaming Platform: Hulu
Pride and Prejudice are based on a novel. It is a costume drama starring Jennifer Ehle and Colin Davis.
The story follows Elizabeth Bennett's areas of strength as a yet reasonable young lady. Then, at a neighborhood ball, she experiences a wealthy young fellow, Mr. Fitzwilliam Darcy, who is pompous, and they foster a strange relationship.
2. When They See Us
Director: Ava DuVernay
Writer: Ava DuVernay, Michael Starrbury, Attica Locke, Robin Swicord, Julian Breece.
Cast: Asante Black, Caleel Harris, Ethan Herisse, Jharrel Jerome, Marquis Rodriguez, Marsha Stephanie Blake, Kylie Bunbury, Aunjanue Ellis, Vera Farmiga, Felicity Huffman, John Leguizamo, Niecy Nash, Michael K. Williams.
IMDB: 8.9/10
Rotten Tomatoes: 97%
Streaming Platform: Netflix
When They See Us is a Netflix distributed four episodes miniseries. It is true-crime drama miniseries on tragedy. It is based on a true story.
The story follows the point when of the Central Park jogger case. It investigates the existence of the five suspects who were indicted on charges connected with the rape of a female casualty and their families.
The five adolescent guys of variety, the series' heroes, were partitioned by the examiner into two gatherings for preliminary. Juries sentenced every young for different charges connected with the attack; four were indicted for assault.
They have condemned the neatest terms for adolescents aside from Korey Wise. He had been held in offices and served his time in jail.
1. Chornobyl (2019)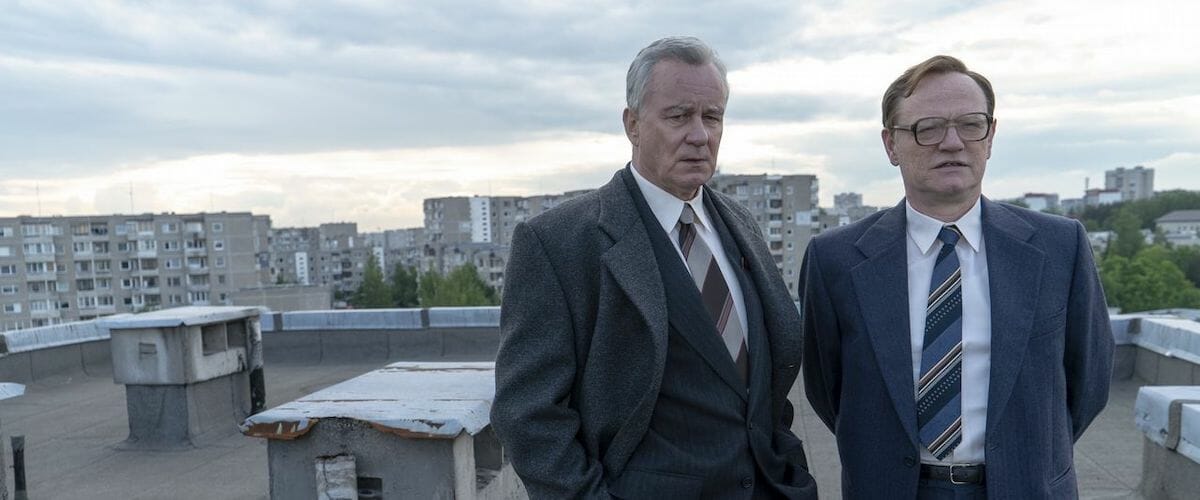 Director: Johan Renck
Writer: Craig Mazin
Cast: Jared Harris, Stellan Skarsgard, Emily Watson, Paul Ritter, Jessie Buckley, Adam Nagaitis, Con O'Neil, Adrian Rawlins, Sam Troughton, Robert Emms, David Dencik, Mark Lewis Jones, Alan Williams, Alex Ferns, Ralph Ineson, Barry Keoghan, Fares Fares, Michael McElhatton.
IMDB: 9.4/10
Rotten Tomatoes: 95%
Streaming Platform: HBO MAX/ Disney+
Chernobyl is one of the best miniseries out there. It is a historical drama miniseries. Unfortunately, till now, only one season has been released. Also, it is an HBO series.
It is a limited series based on a true story.
Chornobyl performs the tale of the April 1986 Chornobyl nuclear power plant, which happened in the Ukrainian Soviet Socialist Republic, Soviet Union, recounting the narratives of individuals engaged with the catastrophe and the people who answered it.
The miniseries portrays a portion of the less popular accounts of the debacle, including the endeavors of the firefighters, the specialists on call on the scene, volunteers, and groups of excavators who dug an essential passage under Reactor 4.
Read More: 30 Best Medieval Anime Series Of All Time