The year 1998 was an exciting year for world cinema for the best movies. It was good and evil, a year of starts and slow stops. More than twenty years ago, the films made in 1998 were odd, and some were heart winners.
We saw Adam Sandler as more than just a weirdo, the beginnings of Dude (Jeff Bridges), and the re-beginnings of Terrence Malick. Some movies made in 1998 were undoubtedly good, some even among the few must-watch film.
Here We Have Listed The Best Movies Of 1998; Take A Look If You're Curious.
20. Waking Ned Divine
Director: Kirk Jones

Writer: Bill Paxton; Billy Bob Thornton; Bridget Fonda Jones

Cast: Ian Bannen; David Kelly; Fionnula Flanagan; Susan Lynch; James Nesbitt

IMDb: 7.3

Rotten Tomatoes: 84%

Streaming platform: Prime Video
This is one of the best feel-good heist movies we've seen. Ned, portrayed by Jimmy Keogh, wins a lottery but dies of shock.
Two of his old buddies, Jackie (Ian Bannen) and Michael (Fawlty Towers' David Kelly), decide to scam the lotto agent that one of them is Ned, alive and kicking.
What we see further is more a celebration of all that is Irish than a con artist caper. We saw many Irish themes like whiskey, pretty landscape, poetry, and nudity.
19. A Simple Plan
Director: Sam Raimi

Writer: Scott B. Smith

Cast: Bill Paxton, Billy Bob Thornton, Bridget Fonda

IMDb: 7.5

Rotten Tomatoes: 90%

Streaming platform: prime video
This Sam Raimi film was a straightforward tale about how good things happen to bad people. The film has his touch from the first frame, where a pitch-black crow is seen cawing amidst a pure white background. He does not use subtlety and instead shakes things up with his black-and-white palette and bright reds.
As any Sam Raimi film runs, A simple plan also sticks to showing how every simple decision involves profound consequences. The movie is a companion to Fargo, another hit thriller of the 90s.
18. Following
Director: Christopher Nolan

Writer: Christopher Nolan

Cast: Jeremy Theobald, Alex Haw, Lucy Russell, John Nolan

IMDb: 7. 5

Rotten Tomatoes: 81%

Streaming platform: prime video
This story by Nolan about a young novelist has his feature-length debut before the release of hits like Memento and Inception. The novelist studied strangers around him for inspiration.
Once while studying a stranger, he got stuck in an unwanted situation, for the stranger turned out to be a petty thief.
Christopher Nolan is also the movie's screenwriter and has shown his skills in nonlinear narrative. The film was made for only six thousand bucks and was shot in black and white on 16mm. This was Nolan's first Neo-noir, and he made it quite impressive.
17. Fallen Angel
Director: Wong Kar Wai

Writer: Wong Kar-wai

Cast: Leon Lai, Michelle Reis, Takeshi Kaneshiro, Charlie Yeung

IMDb: 7.6

Rotten Tomatoes: 95%

Streaming platform: prime video
Fallen Angels by Wong Kar-wai is one of cinema's most seductive b-sides. The movie presents a night vision of Hong's heartache, connecting the love lives of a hit man, his handler, a prostitute, a flight attendant, and a mute burglar. Think of this as more of a companion piece than a leftover collection.
16. A Bug's Life
Director: John Lasseter

Writer: Andrew Stanton, Donald McEnery, Bob Shaw

Cast: Dave Foley, Kevin Spacey, Julia Louis-Dreyfus, Hayden Panettiere, Denis Leary, Joe Ranft, David Hyde Pierce, Jonathan Harris, Madeline Kahn

IMDb: 7.2

Rotten Tomatoes: 92%

Streaming platform: Disney+ Hotstar
Its central story is about the worker ants' group standing up against their grasshopper oppressors with the help of circus bugs which were mistaken for warriors.
It also has some pretty expressive vocal performances (in this, in fact, by various sitcom stars), hilarious side characters (the pill bugs!), and ingenious small-scale action sequences.
15. There's Something About Mary
Director: Bobby Farrelly, Peter Farrelly

Writer: Ed Decter, John J. Strauss, Peter Farrelly, Bobby Farrelly

Cast: Cameron Diaz, Matt Dillon, Ben Stiller, Lee Evans, Chris Elliott

IMDb: 7.1

Rotten Tomatoes: 83%

Streaming platform: Hulu
Cameron Diaz plays the character of the same name, Mary, as in the title, and she is the center of affection for various guys. Like any other Farrelly Brothers classic, the movie is made up of the Ben Stiller cringe theatre, the Chris Elliot creepy comedy, and a few cameos from
Jonathan Richman and a particular football star. The movie feels like it was like Otto Preminger's masterpiece Laura if it were set in 1990s Florida and turned into a comedy by drunk boys.
14. The Thin Red Line
Director: Terrence Malick

Writer: Terrence Malick

Cast:

Sean Penn, Adrien Brody, Jim Caviezel, Ben Chaplin, George Clooney

IMDb: 7.6

Rotten Tomatoes: 81%

Streaming platform: prime video
After a 22-year-long hiatus, Terrence Malick returned with a super hit film. The movie was an adaptation of James Jones' 1962 novel, enlisting various Hollywood stars to fight in world war ii. In many ways, it's anti- Private
Ryan is more of a toned poem than an action movie and is an anti-war movie. Like Steven Spielberg, Malick crystallized moments of loss, horror, and sacrifice like Woody Harrelson's exit from the film.
13. Saving Private Ryan
Director: Steven Spielberg

Writer:

Robert Rodat

Cast: Tom Hanks, Edward Burns, Matt Damon, Tom Sizemore, Jeremy Davies, Vin Diesel

IMDb: 8.6

Rotten Tomatoes: 93%

Streaming platform: Prime Video
Steven Spielberg's incredibly famous, violent world war ii films are so much more than a few favorite, well-orchestrated battle scenes.
Its ingenious trick is how the director has used the first horrific half-hour to ignite empathy in the audience, leading to a connection between them and the central soldier, similar to the relationship the soldiers have among them.
Some might even find this movie corny, but famous movies often have the harshest critics.
12. The Big Lebowski
Director: Joel Coen

Writer: Ethan Coen, Joel Coen

Cast: Jeff Bridges, John Goodman, Julianne Moore, Steve Buscemi

IMDb: 8.1

Rotten Tomatoes: 83%

Streaming platform: Prime Video
Apart from the sci-fi genre, only a few films have fan conventions or joke religions, but the Big Lebowski has both. The film bombed at the box office and was not received very well by the critics. It built its fan base slowly through VHS and DVD. The movie kept gaining fans and a reputation with each passing year.
11. Rushmore
Director: Wes Anderson

Writer: Wes Anderson, Owen Wilson

Cast:

Jason Schwartzman, Olivia Williams, Bill Murray, Brian Cox, Seymour Cassel, Mason Gamble

IMDb: 7.6

Rotten Tomatoes: 89%

Streaming platform: prime video
The movie looks artificial with its thrift store decor, British invasion score, and comic book compositions. The high school romance story about an over-prep school student, a rich, lonely middle-aged man, and the heartbroken teacher they adored is based on Anderson and cowriter Owen.
Wilson's deeply personal observations. We see actors Jason Schwartzman, Bill Murray, and Olivia Williams all playing multi-dimensional characters who ache as big as they dream. It's rare to see an American comedy with such a strong point of view in all its quirky essence.
10. Out Of Sight
Director: Steven Soderbergh

Writer:

Scott Frank

Cast: George Clooney; Jennifer Lopez; Ving Rhames; Don Cheadle; Dennis Farina; Albert Brooks

IMDb: 7

Rotten Tomatoes: 94%

Streaming platforms: Prime Video, Netflix
The metropolis shown in the movie Detroit is a place with an equal amount of history and romance. It's where one can escape ordinary life, and one would want to run to get rid of the tedious human industry. The movie is by far the best Elmore Leonard adaptation.
It truly embraces Leonard's hometown as magical, dangerous, enchanting, but upsetting more than any other director has ever shown.
The story revolves around a bank robber and prisoner, Jack Foley, portrayed by George Clooney. He meets a US Marshal, Karen Sisco, illustrated by Jennifer Lopez, while entering prison. He weirdly dreams of dieting her.
9. Little Needs To Fly
Director: Werner Herzog

Writer: Werner Herzog

Cast: Dieter Dengler; Werner Herzog (voice); Eugene Deatrick

IMDb: 8

Rotten Tomatoes: 93%

Streaming platform: Prime Video
The movie is the story of fighter pilot Dieter Dengler; he tells it in his own words, shows how Werner Herzog often stays far away from the truth in his documentaries, and how masterfully he manipulates the story of his subjects.
In little dieter needs to Fly, Werner took Dengler back to Southeast Asia, where he was shot and held captive in the early days of the Vietnam War.
Somewhere within him, he found the courage to escape. Dengler takes us through his experience, along with locals that the director hired to reenact the situation and help Dengler remember.
Later, Herzog also made a feature film about his story with Christian Bale in the lead role and was called Rescue Dawn. According to the director, it didn't marry how Dengler escaped. What mattered was that he was able to escape at all.
8. The True Man Show
Director: Peter Weir

Writer: Andrew Niccol

Cast: : Jim Carrey; Laura Linney; Noah Emmerich; Natascha McElhone; Holland Taylor; Ed Harris

IMDb: 8.2

Rotten Tomatoes: 95%

Streaming platform: Prime Video
The movie is a star-studded event film with a simple and dystopian premise. Jim Carrey plays a character raised since birth as a reality TV star. He begins to suspect that everybody in his life is a hired actor.
We hear heartfelt monologues and huge revelations as he files to escape his gilded cage. He wishes to run away from the sanitized and highly dictated life he has to lead. Yet, a faithful man is a hero of his own story.
But the hijacking of his narrative and defying his literal and figurative creator figure—form one of the most heroic cinematic arcs of the last 20 years.
7. Happiness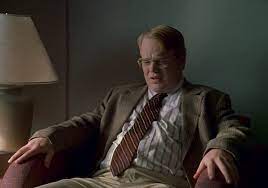 Director: Todd Solondz

Writer: Todd Solondz

Cast: Jane Adams, Elizabeth Ashley, Dylan Baker, Lara Flynn Boyle, Ben Gazzara, Jared Harris

IMDb: 7.7

Rotten Tomatoes: 83%

Streaming platform: prime video
Few movies are as subjective to taste as those of Todd Solondz. His films are generally uncomfortably sad. But then there are his movies like Happiness. You may or may not like the film, but you will still be appreciated its straightforward depiction of some disturbing things. Indeed, you will not forget it, though.
Child rape, threatened rape, suicide, relationship entanglements, and overwhelming dissatisfaction will get you. The movie might be icky, but its pervasive anxiety puts it on the top. If you take that away, it's a dark comedy, but it becomes much more corrosive to the soul.
6. Fear And Loathing In Las Vegas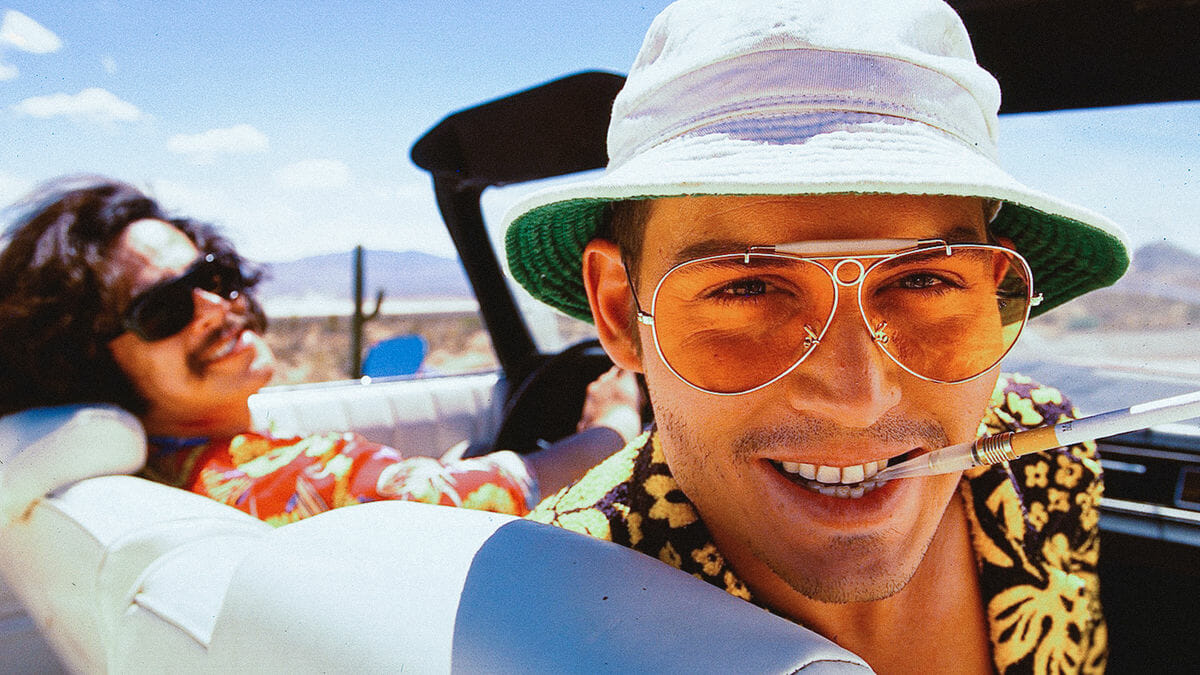 Director: Terry Gilliam

Writer: Terry Gilliam, Tony Grisoni, Alex Cox, Tod Davies

Cast: Johnny Depp, Benicio del Toro

IMDb: 7.5

Rotten Tomatoes: 49%

Streaming platform: Prime Video
The movie was highly criticized upon its release. The critics said it was highly incoherent and showed no character development. But even the critics agreed that the film was a great adaptation of Hunter S. Thompson's novel of the same name.
Actor Johnny Depp plays the role of Raoul Duke, and justifiably so. Benicio del Toro plays his attorney, Dr. Gonzo. Various other familiar faces like Cameron Diaz and Gary Busey flit in and out of the film as if in a dream.
5. Dark City
Director: Alex Proyas

Writer: Alex Proyas, Lem Dobbs, David S. Goyer

Cast: Rufus Sewell; Kiefer Sutherland; Jennifer Connelly; Richard O'Brien; Ian Richardson; William Hurt

IMDb: 7.6

Rotten Tomatoes: 75%

Streaming platforms: Prime Video, VUDU
The movie is a sci-fi extravaganza made using visual tools like noir and German expressionism. Like its close predecessor, The Blade Runner, the film failed at the box office and was only revived later as a beloved cult classic.
The film shows Rufus Sewell as an amnesiac, and he wakes up one day to realize that his City is under the control of a band composed of mysteriously pale men and contrasting jet-black trench coats. In the movie, we see Kiefer Sutherland as a crazed scientist and Jennifer Connelly as our femme fatale, our hero's estranged wife.
4. Eternity And A Day
Director: Theo Angelopoulos

Writer: Tonino Guerra, Theo Angelopoulos, Petros Markaris, Giorgio Silvagni

Cast: Bruno Ganz, Isabelle Renauld, Fabrizio Bentivoglio

IMDb: 7.9

Rotten Tomatoes: 95%

Streaming platform: Netflixmovies.com
Theo Angelopoulos's last film—a Palm d'Or winner, eternity and a Day, treats memory as magic and time as a moving target upon the last day on Earth of a famous writer and loner, Alexandre (Bruno Ganz ). He has to get his things in order and find his dog a new caretaker.
To avoid disappointment in his career as an author, he avoided answering whether or not he ever completed a 19th-century Greek poet's incomplete opus. Alexander tries to move along with Thessalonica.
A Greek wedding procession halts to allow Alexandre to talk to his former caretaker. Then it restarts as the man never even existed in real, pushing him further and further into the eternity awaiting him and us, at the end, Angelopoulos.
3. 47 Ronin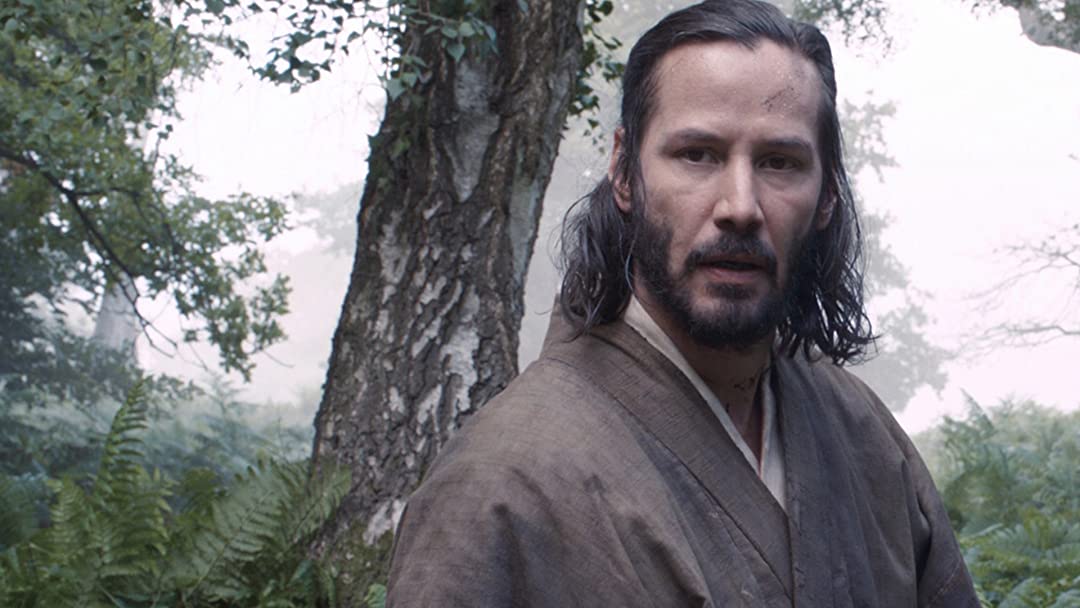 Director: John Frankenheimer

Writer: J.D. Zeik, David Mamet

(as Richard Weisz)

Cast: Robert De Niro, Jean Reno, Natascha McElhone, Stellan Skarsgårdert, Sean Bean, Jonathan Pryce

IMDb: 7.2

Rotten Tomatoes: 69%

Streaming platform: Apple TV, prime video
The movie is a dry spy-thriller with loud Melodrama. It has a marginal plot that carries along with cold-as-ice, badass sociopaths, inhuman car chases, and labyrinthine shoot-outs serving as intimacy amongst thieves.
We gather whatever we need from mercenaries Sam (Robert DeNiro) and Vincent (Jean Reno), who are team members, to get a MacGuffin from a heavily armed convoy protecting a bald man.
We also see a story about a rich model-builder (Michael Lonsdale) who does much justice to the Ronin metaphor.
2. Babe: Pig In The City
Director: George Miller

Writer: George Miller, Judy Morris, Mark Lamprell

Cast: Magda Szubanski, James Cromwell, Mickey Rooney

IMDb: 5.8

Rotten Tomatoes: 65%

Streaming platform: prime video
Babe is an essential franchise for George Miller's career, and it's all about a talking pig who believes he is a sheepdog. Pig in the City is an excellent example of solid sequel-making. Instead of telling the story about the pig adamant about changing his social place in his world, Miller takes us on a journey to a metropolitan with some of the best city shots.
The film tells of Babe's latest exploit leading a group of brave and downtrodden animals in their quests for freedom and dignity. Like every other kid's entertainment movie, this too has villains in horrors in every corner, but somehow the light shines through.
1. He Got Game
Director: Spike Lee

Writer: Spike Lee

Cast: Denzel Washington; Ray Allen; Milla Jovovich

IMDb: 6.9

Rotten Tomatoes: 81%

Streaming platform: Disney+
Lee has this incredible ability to bring utterly different plotlines, themes, and times together in one film, and they not only go well together but also complement one another.
He got game is a movie about how black players are exploited in college basketball. Still, to show this, he also directs the story of a torn family and highlights that empathy and the quality of forgiveness can be learned through even the darkest stages of life.
We see Denzel Washington as a basketball prodigy whose once the alcoholic father is looking for forgiveness and redemption.
Read More: The 20 Best Kidnapping Movies That You Should Watch Now