From the title itself, you must have got an idea that we are going to talk about the "best movies on showtime." Showtime's streaming library contains a diverse selection of some of the best films from the last three decades.
Not only do they have classic films in their library, but they also have outstanding films that have slipped under the spotlight and are waiting to be discovered through some kind of streaming service.
Even better, Showtime's relationship with indie distributor A24, which provides them exclusive distribution rights to all of A24's famous releases, has brought a slew of well-known classics and lesser-known jewels to their lineup.
With such a large catalog, we want to make it easy for you to locate the best of the best, so we've compiled a list of 30 of the best movies on Showtime, including the best recent work from major Film studios as well as renowned arthouse directors.
30. First cow
Director: Kelly Reichardt
Cast: John Magaro, Orion Lee, Alia Shawkat
Year: 2019
Runtime: 122 minutes
Rotten Tomatoes Score: 96%
One of several films that were unavailable to the public due to the COVID-19 pandemic, Kelly Reichardt's first cow, despite receiving overwhelming critical praise, found an audience during Lockdown.
Although these beautiful Northwest landscape photographs might be required for a film, they cast a beautiful spell whatever screen size. Reichardt is a quiet, unassuming filmmaker and her most relaxed film. The first cow is a comedy about friendship where two people from a fringe society, played by John Magaro and Orion Lee, join forces in business relationships that become much deeper.
29. High Life
Cast: Robert Pattinson, Juliette Binoche, André Benjamin
Director: Claire Denis
Year: 2018
Runtime: 113 minutes
Rotten Tomatoes Score: 82%
Claire Denis has produced some outstanding, most demanding movies over the last decade in her native France. For her English debut sci-fiction drama "High Life," she shares both a sour aspect of her French film and the film's surprising tenderness.
The movie begins with scenes in which Robert Pattinson cares about his baby girl and offers some needed sweet moments before the violence throughout the movie. The plot is set in space, and most villains are humans, who are people attempting to use space travel to maltreat humans as badly as on Earth.
28. Ex Machina
Director: Alex Garland
Cast: Domhnall Gleeson, Oscar Isaac, Alicia Vikander
Year: 2014
Runtime: 107 minutes
Rotten Tomatoes Score: 92%
A creepy and sterile movie written by Alex Garland titled "Ex Machina" tells the story of an ambitious computer programmer named Caleb. In his role, he has done an excellent job, rewarded by a week-long vacation from his genius but morally ambiguous CEO. But a trip away is more than a holiday; it is an experiment.
Caleb is a human subject to a humanoid robotic robot named Ava, who looks like a stunning, charming humanoid. Caleb's situation is very serious. In Ex Machina, Avar is a very intelligent person who is much wiser than her programmer thought. The whole movie is worth watching as it is one of the best movies on Showtime.
Oscar Isaac and his performance make this the best movie.
27. Green Knight
Director: David Lowery
Cast: Dev Patel, Alicia Vikander, Joel Edgerton
Year: 2021
Runtime: 125 minutes
Rotten Tomatoes Score: 89%
The Green Knights are an interesting yet haunting version of King Arthur and the round table. Dev Patil plays Sir Gawain, the immobile rogue nephew of Arthur, on his way to the legendary Green Chapel.
He hopes to prove he is capable in the battle against its leader, the mysterious Green Knights. However, before facing this legend and impossible warrior, Sir Gawain must fight several other enemies, including criminals, monsters, and even frightened ghouls. This is a decisive journey, which may end in legends of heroics or a great death.
26. The Diary Of A Teenage Girl
Director: Marielle Heller
Cast: Bel Powley, Alexander Skarsgard, Kristen Wiig
Year: 2015
Runtime: 102 minutes
Rotten Tomatoes Score: 95%
A 1970s period piece about a girl who resigned herself to this fate and made an ill-advised decision for revenge based on her own memories.
Minnie is 14 and wants to become a cartoonist and keeps Audio Diaries to pursue her art and her growing erotic thoughts. The young woman also wants to lose her virginity and does not care for girls in schools who like her. And so she continues an affair and begins an unrelenting but eye-opening quest for self-discovery.
Related: The 25 Best Shows and Series To Watch On Showtime
25. The Watermelon Woman (1996)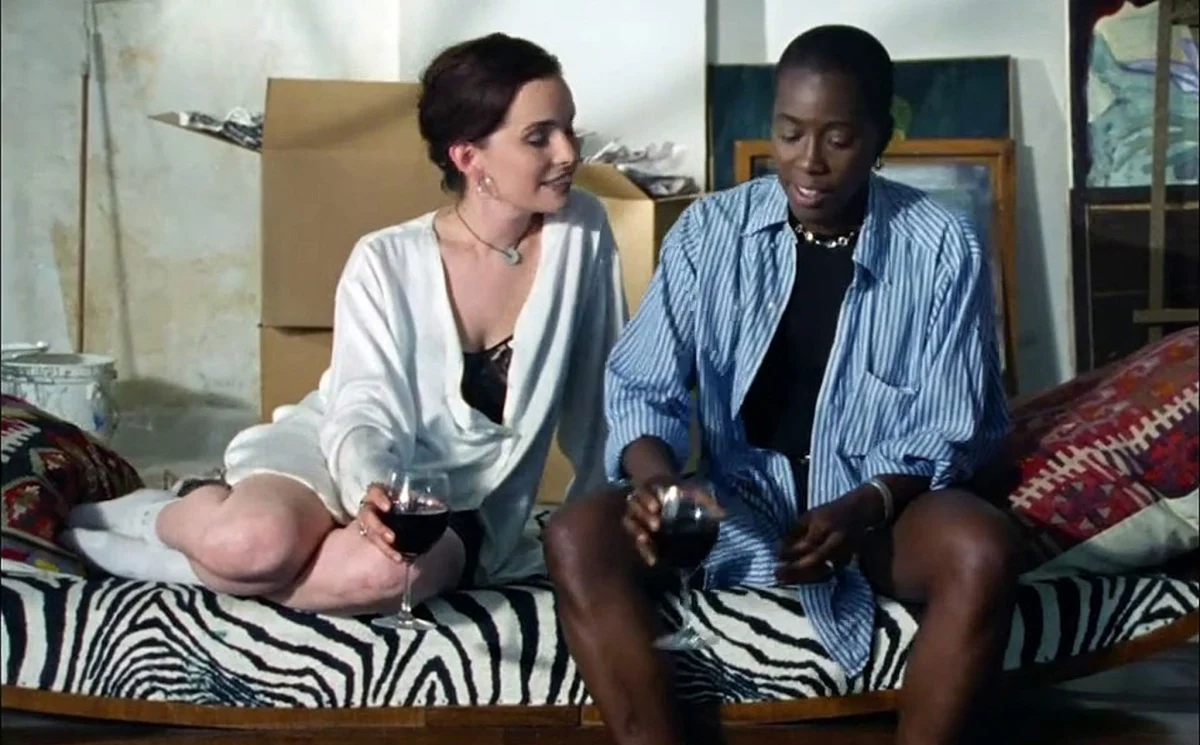 Director: Cheryl Dunye
Cast: Cheryl Dunye, Guinevere Turner
Year: 1996
Runtime: 84 minutes
Rotten Tomatoes Score:
The Watermelon Woman has a character starring Cheryl, who focuses primarily on understanding the theory of Watermelons in the movie. It also shows that lesbians are lesbian watermelon characters (Fae Richards). The characters entertain their customers to earn money. The rediscovered sexual life between Watermelon and Cheryl shows the power of homosexual history, making it one of the most-watched shows of the show for lesbian fans.
24. Zola (2020)
Cast: Taylour Paige, Riley Keough, Nicholas Braun
Director: Janicza Bravo
Year: 2020
Runtime: 87 minutes
Rotten Tomatoes Score: 88%
Zola is a young stripper traveling to Florida to earn some money. However, she has been introduced to prostitution by friends. The couple betrays Zolanda's roommate with the sale of nude images. Zola will become an early 2021 showtime film that educates girls against stripping and prostitution.
23. Krisha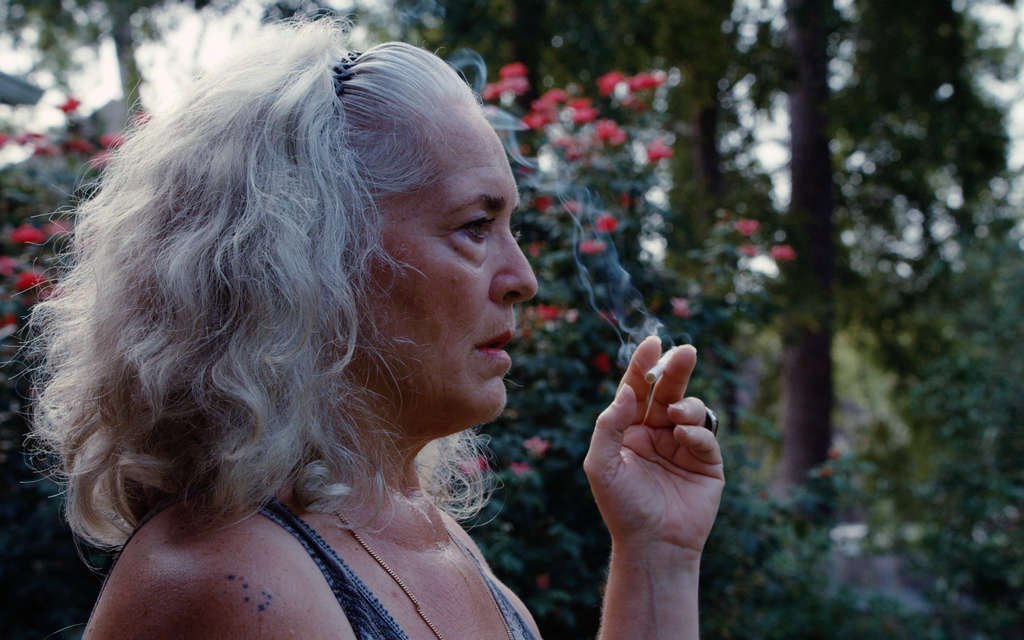 Director: Trey Edward Shults
Cast: Alex Dobrenko, Atheena Frizzell
Year: 2015
Runtime: 81 minutes
Rotten Tomatoes Score: 95%
Krisha is a drug addict who has a desire to get back home. Krisha has criticized her efforts at transforming her character, but she receives mixed reactions. Some believe that it was an improvement, though her sister has different views. In a scene where Krisha envies Robyn's closeness to Trey, the situation explodes, and Krisha attacks the lady.
Krisha begins with the visual you'll notice, a brilliant yet harsh portrayal of the film's lead star, defiantly glaring at the camera. You're invited into the life of an erratic 65-year-old man who comes home for Thanksgiving after a long absence. Her family welcomes her with mixed emotions, and her nephew (acted by the film's director) refuses to even be near her. Krisha is represented by the director's aunt in real life.
The film also features his mother and grandma. And the story is based on personal experience: a family member who was a recovered addict who relapsed after a family gathering. This is a low-budget film with a lot of heart. Trey, the director,
22. 20th Century Women
Director: Mike Mills
Cast: Annette Bening, Elle Fanning, Greta Gerwig
Year: 2016
Runtime: 118 minutes
Rotten Tomatoes Score: 88%
Mike Mill makes films ranging from autobiographies to a lot more complex stories. Mills' "20th Century Women" is based on his memories of living in Santa Barbara in 1979, but Mills's character is often overlooked to focus on the women in his life. A career-high-end actress Annette Bening portrays a version of Mills's mother and becomes more concerned at the fact that the child does not fully understand her.
21. Alien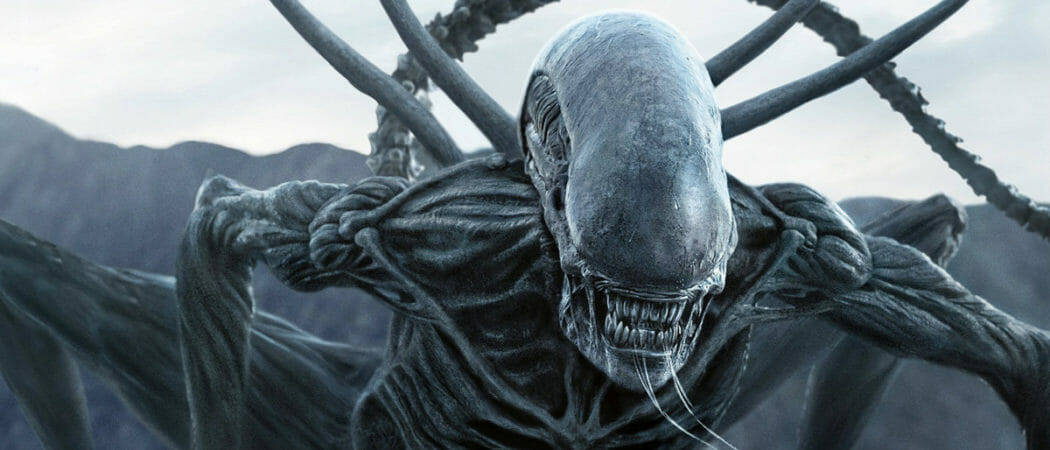 Director: Ridley Scott
Cast: Sigourney Weaver, John Hurt, Tom Skerritt
Year: 1979
Runtime: 117 minutes
Rotten Tomatoes Score: 98%
Ridley Scott's Alien is a great science fiction and horror movie and is a popular movie among the most streamable movies. When space freighters stop on their way back for the first time in search of an incoming distress signal – the ship is faced with an alien life form aboard and is killed by one. Don't miss this movie which redefined the genre and produced numerous sequels & prequel films.
This science-fiction movie is one of the best showtime movies.
20. The Fits
Director: Anna Rose Holmer
Cast: Royalty Hightower, Alexis Neblett, Da'Sean Minor
Year: 2016
Runtime: 72 minutes
Rotten Tomatoes Score: 96%
The Fits is so dreadful that it's impossible not to imagine the protagonists' muscles and bones breaking or shattering at any moment. The Fits is firmly a story of transcendental body horror, an allegory regarding our biggest worries of physical fragility shot magnificently through a feminist lens.
A much more explicit example of this may be Toni pulling off a henna tattoo joins a dance team. Still, the film is firmly a story of transcendental body horror, a metaphor about our biggest fears of physical fragility. As a result, the movie manages to reimagine the news story as both cerebral and physically pure.
19. Midsommar (2019)
Director: Ari Aster
Cast: Florence Pugh, Jack Reynor, William Jackson Harper
Year: 2019
Runtime: 145 minutes
Rotten Tomatoes Score: 83%
Midsommar, arguably the brightest horror movie of all time, is an excellent follow-up to Ari Asters' Hereditary. Midsommar follows a young girl reeling in grief after a loss and severely depressed after a relationship break-up in a remote Swedish town. Once at this location, villagers are clear about their mid-summer religious practices, which might affect outsiders.
18. Room
Director: Lenny Abrahamson
Cast: Brie Larson, Jacob Tremblay, Sean Bridgers
Year: 2015
Runtime: 113 minutes
Rotten Tomatoes Score: 93%
This 2015 film won Brie Larson, her academy award for best actress. It is simple to explain why she plays a woman abducted by a man as a child. Eventually, she's pregnant but has an infant while still being held. The film examines a bizarre and tragic life and the relationship between mother and child. It also shows how their lives changed as they escaped and viewed reality.
Room, Lenny Abrahamson's adaptation of Emma Donoghue's best-selling novel, handles a potentially sensational concept with grace and incisiveness. The film jumps to what is first known only as "Room," a small, cramped area furnished with a bed, a closet, a few household appliances, a table, and paintings that cover its walls, and it is produced by the novelist herself, staying true closely to her book's juvenile point-of-view.
Joy (Brie Larson) with her long-haired child Jack (Jacob Tremblay) live in this setting, which does have a skylight but no glass, and the latter has presumably never been outside Room's only door.
17. 1917 (2019)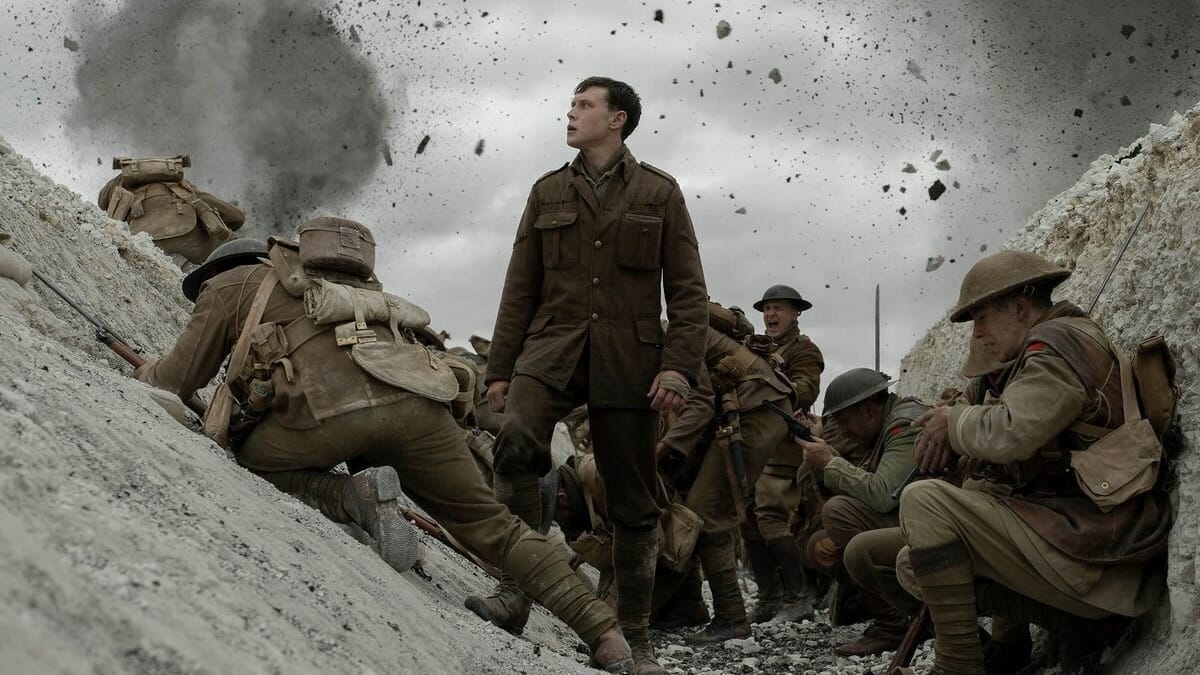 Director: Sam Mendes
Cast: George McKay, Dean-Charles Chapman, Mark Strong, Andrew Scott, Richard Madden
Year: 2019
Runtime: 110 minutes
Rotten Tomatoes Score:
Sam Mendes has created an extraordinary war movie with the new 2019 film. Set during World War I, the book follows the British soldiers as they try to send messages on the front line to avoid an error by the troops. Mendes crafted and filmed this film like this one long shot, and this is an incredible filmmaking achievement.
16. Eighth Grade
Director: Bo Burnham
Cast: Elsie Kate Fisher, Daniel Zolghadri, Fred Hechinger
Year: 2018
Runtime: 93 minutes
Rotten Tomatoes Score: 99%
The film is Bo Burnham s first feature film, and his most recent Netflix comedy series follows his major success on YouTube and with his Netflix Comedy Series. Kaylee struggles with adapting to suburban boredom and social structure in eighth grade.
You're to either be a Kayla (Elsie Fisher) or you remember a Kayla from your punk-ass days in Eighth Grade, the movie debut of standup comic Bo Burnham. The distinction is crucial to your enjoyment. The video depicts the difficulties of middle school, but it is the people with whom we experience those rigors who create our turbulent adolescence.
Sure, listening through Ms. Hawking's ornithology courses was torturous, but it was better than having to make small talk with your classmates. Burnham focuses on Eighth Grade on the steep terrain of juvenile socializing, portraying the daunting task of communicating with other youngsters as a stairway to disgrace.
15. Dark Waters
Director: Todd Haynes
Cast: Mark Ruffalo, Tim Robbins
Year: 2019
Runtime: 126 minutes
Rotten Tomatoes Score: 89%
Lawyers face enormous risks in finding the relationship between mysterious death and illness. Mark Ruffalo shines on the screen in this law drama about a lawyer who faces the toughest challenge in his fight—directed by Todd Haynes.
One of the best showtime movies.
14. The Butler
Director: Lee Daniels
Cast: Forest Whitaker, Oprah Winfrey, John Cusack, Lenny Kravitz
Year: 2009
Runtime: 132 minutes
Rotten Tomatoes Score: N/A
The Butler is one of the showtime movies which demonstrates the hardships a successful man faces in his pursuit of success. From the story of the Black Panthers as well as against the Ku Klux Klan, the story of Cecil Gaines is an incredibly revealing story. This film will be one of the Showtime's greatest films in 2021 if it depicts the explicit impact of racism.
13. Pulp Fiction
Director: Quentin Tarantino
Cast: John Travolta, Samuel L. Jackson, Uma Thurman
Year: 1994
Runtime: 153 minutes
Rotten Tomatoes Score: 92%
Tarantino won an Academy Award for his screenplay for this movie.
Through "Pulp Fiction," a delightfully creepy as well as extremely stylized murder mystery and pastiche of semi-B-movie cliches, Quentin Tarantino cemented himself as the leading indie director of the 1990s. Tarantino earned an Academy Award for his script, which depicts a series of interconnected tales about Los Angeles mafia characters and their allies in an out-of-order manner. Vincent Vega and Jules Winnfield are hitmen for criminal leader Marsellus Wallace, whose spouse, Mia, goes on a platonic date with Vincent and overdoses.
Later, Vincent meets a crooked fighter who crosses paths with Marsellus, and the two stories merge in a diner heist that kicks off the entire picture. The final outcome is one of Hollywood's most inventive and impactful films.
12. Harold and Maude
Director: Hal Ashby
Cast: Bud Cort, Ruth Gordon, Cyril Cusack
Year: 1971
Runtime: 91 minutes
Rotten Tomatoes Score: 86%
A classic cult classic, Harold & Maude set the scene for the dark, macabre comedies of the coming century in Indie cinema as well as in the cult genre. When he survives the explosion that would have killed him, Harold becomes forlorn and obsessed with death and attends funerals of strangers, and creates complex murder traps to satisfy his fascination.
His desire and passion for things besides death are revived by Maude, who is nearly dead but does not care for dying.
11. Minari
Director: Lee Isaac Chung
Cast: Steven Yeun, Han Ye-ri, Youn Yuh-Jung, Alan Kim
Year: 2020
Runtime: 115 minutes
Rotten Tomatoes Score: 98%
A Korean-American married couple with two children comes to rural Arkansas to show off their skills at beginning a farm in Lee Isaac Chung's exquisite Minari, which is a strange picture to emerge as that of the hot pick out of Sundance. The children's grandmother eventually joins them in their home.
Oh, and there's a local who assists them by saying prayers. Doesn't sound like a "hot Sundance selection," does it? However, Chung's direction, the best performances from Steven Yuen and Will Patton, and the greatest kid performance in years from little Alan Kim combine to create a true masterpiece with far-reaching ramifications well beyond Park City. Each line, movement, and shot holds a wealth of information.
Minari is a marvel, a significant stride forward in Chung's burgeoning career, and a well-deserved honor.
10. Swiss Army Man
Directors: Daniel Scheinert, Dan Kwan
Cast: Paul Dano, Daniel Radcliffe, Mary Elizabeth Winstead
Year: 2016
Runtime: 95 minutes
Rotten Tomatoes Score: 72%
Against all circumstances, one of the best films and showtime movies with such an unappealing subject becomes a near-profound philosophical meditation.
And, for all the increasingly bizarre humor about the usefulness of that talking corpse's body—not only as a jet ski powered by bodily gas but also as a source of freshwater via throwing up and even as a navigator via its erection—the picture contains no distancing sarcasm.
Filmmakers Daniel Scheinert and Dan Kwan are dead serious about re-examining many of the most universal of emotional endeavors, as well as exploring the idea of a life lived without boundaries, free of societal constraints, and realizing one's best self.
9. Moonlight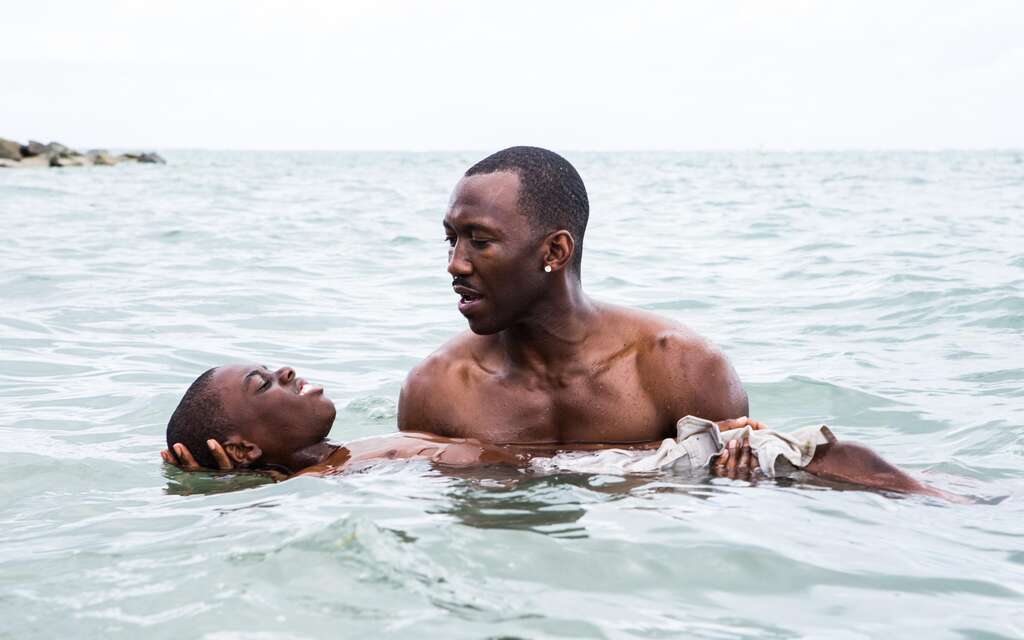 Director: Barry Jenkins
Cast: Ashton Sanders, Mahershala Ali, Naomie Harris
Year: 2016
Runtime: 111 minutes
Rotten Tomatoes Score: 98%
Barry Jenkins's "Moonlight" is probably the best Best Picture nominee of the last decade, condensing all of life's best and worst experiences in less than two hours.
Given that the primary character, Chiron, is played by three different performers with considerable gaps in chronology among each change in actor, Jenkins deserves a lot of credit for just how apparent he makes the overall journey of the character. When the film moves from one part to another, the spectators may fill in the details on their own, demonstrating the power of Chiron's personality in the sections of his existence that have been portrayed.
Jenkins' strongest tool in "Moonlight" is his overpowering sentimentality, which sees even the most inconspicuous part of the globe as a location where there's magic and a great movie.
8. The Humans
Starring: Richard Jenkins, Amy Schumer, Steven Yeun
Director: Stephen Karam
Year: 2021
Runtime: 108 minutes
Rotten Tomatoes Score: 92%
Stephen Karam's "The Humans" is a faithful adaptation of his Broadway play of the same name, which is about a tense Thanksgiving dinner. It's excellent material for showcasing the abilities of the cast, which includes Richard Jenkins, Steven Yeun, Beanie Feldstein, and Jayne Houdyshell, who reprises the part for which she received a Tony Award during the play's initial Broadway run.
However, Karam would do more than simply film the drama as he penned it; he transforms it into a cinematic experience through creative visual effects and cinematography. He routinely minimizes the importance of the actors inside the frame, putting them offscreen even while they deliver a crucial speech and forcing them to share screen time with insignificant set elements. At first, the result appears strange, but it soon becomes apparent.
7. American President
Director: Rob Reiner
Cast: Annette Bening, Michael Douglas, Michael Fox, Martin Sheen, David Paymer
Year: 1995
Runtime: 113 minutes
Rotten Tomatoes Score: 91%
In this 1995 romantic drama, Michael Douglas plays American President Andrew Shepherd. He becomes attracted to environmentalist lobbyist Sydney Ellen Wade, portrayed by Annette Bening, while trying to push through his progressive agenda, which includes an anti-crime measure. Senator Rumson, represented by Richard Dreyfuss, becomes engaged with the two, compromising his favorability numbers and giving fuel to presidential challenger Senator Rumson. Shepherd must ultimately choose between his relationship and his agenda.
It is worth watching because Aaron Sorkin wrote this film, which has many similarities to his 1999 tv show "The West Wing." Watching either now is awe-inspiring in terms of how much can shift in 20 years – or, at the very least, how low our standards for our elected representatives have sunk. Sure, there's some moral wringing and making compromises in this film, but we've recently realized that these morally upright main characters are likely more flight of fancy than reality. Regardless, the film is still a fantastic love tale that encourages us to hope for better in the future.
6. Good Time
Directors: Josh and Benny Safdie
Cast: Robert Pattinson, Benny Safdie, Jennifer Jason Leigh
Year: 2017
Runtime: 101 minutes
Rotten Tomatoes Score: 92%
Good Time's protagonist is one of the funniest characters in modern cinema, which may seem strange to say about something like a scumbag who botches a bank robbery in the film's opening scenes. But don't dismiss Connie: she's a force to be reckoned with. Several others who stand in his way make the same mistake, and he always comes out on top.
Robert plays Connie, and his performance is so engrossing from the first moment that it sends an electric jolt from the performer toward the audience: "Just sit back," he appears to be saying. I've got this figured out. There are no gunfights or car chases in Good Time, and there isn't a solitary explosion in the entire picture.
5. Werewolves Within
Director: Josh Ruben
Cast: Sam Richardson, Milana Vayntrub, George Basil
Year: 2021
Runtime: 97 minutes
Rotten Tomatoes Score: 86%
The vast majority of video game adaptations are bad… though not "Werewolves Within," an entertaining and funny horror comedy based on Ubisoft's 2010s classic of the same name, and also the original "Werewolf" spot-the-imposter game.
The people of Beaverfield, a small, rural, and gorgeous Vermont town, are split apart by a proposed gas pipeline – some desire the new employment and money it promises, while another half believes it's a catastrophe waiting to happen. Before a major mid-winter snowstorm hits, creating a power outage and forcing the entire town to assemble at an inn, tensions are already high.
Finn Wheeler, a forest ranger and the title character, must sort through most of these issues while also looking into a lost dog and a suspiciously deceased person.
4. Green Room
Director: Jeremy Saulnier
Cast: Anton Yelchin, Joe Cole, Imogen Poots, Patrick Stewart
Year: 2015
Runtime: 95 minutes
Rotten Tomatoes Score: 90%
This is the director's follow-up to the (also outstanding and dark) Blue Ruin. Green Room, one of the showtime movies, like that film, frequently defies genre assumptions. The main concept is that a lefty rock group is desperate for money and decides to perform at a skinhead bar.
The show goes smoothly, but the band is confined in the club's green room after accidentally witnessing something they shouldn't have. This film is nasty and dramatic, especially when you are invested in the characters' fates. Bonus: Sir Patrick Stewart portrays the skinhead organization's leader, and he offers a subtle yet effective sinister portrayal.
While there are some very awful acts of violence (particularly in the second half of the film), they all serve a purpose.
3. The Last Black Man in San Francisco
Director: Joe Talbot
Cast: Jimmie Fails, Jonathan Majors, Tichina Arnold
Year: 2019
Runtime: 120 minutes
Rotten Tomatoes Score: 92%
White people are indeed the harbingers of devastation in Joe Talbot's novel The Last Black Man in San Francisco. This is one of the movies on Showtime which follows Jimmie Fails (Jimmie Fails), this same proverbial Last Black Man, as he tries to reclaim his family's old home in San Francisco's Fillmore neighborhood, dubbed "The Harlem of the West," by trespassing on the property and performing mundane tasks such as painting the trim and tending to the flowers.
In The Last Black Man in San Francisco, urbanization is shown as an extinction-level event—at least for Black individuals in the city. We observe the white homeowners yell at Failures to get off their land, despite the fact that Fails is the true keeper of the property, and the white occupants are, even in their own homes, racists. A movie that is worth watching at a movie theater.
2. Spring Breakers
Director: Harmony Korine
Cast: Vanessa Hudgens, Selena Gomez, Ashley Benson, Rachel Korine, James Franco
Year: 2013
Runtime: 93 minutes
Rotten Tomatoes Score: 67%
When you see James Franco in Spring Breakers, one of the showtime movies, you have to wonder if he's acting. But the more terrifying concern is, what if it isn't? The brilliance of his depiction of Alien, a Scarface-aspiring dirtbag, is that no matter how ridiculously over-the-top it gets—"Look at my shit!"—there's a truly unpleasant edge to the performance that implies a white-trash horror who could cause actual harm to people around him.
We chuckle at Franco's Alien performance, but the laughter gets caught in our throats: His performance, like the film, is a viciously ironic look at our darkest perceptions of teenage culture—until it becomes so terrifyingly true story that we're dazed and astonished.
1. Big Night
Director: Campbell Scott and Stanley Tucci
Cast: Tony Shalhoub, Stanley Tucci, Minnie Driver
Year: 1996
Runtime: 107 minutes
Rotten Tomatoes Score: 96%
"Big Night" is a short tale and one of the showtime movies about brothers wanting to open a restaurant in 1950s New Jersey. Still, it's also a story about just the Italian-American immigrant experience presented through the lens of food, which is well depicted in the whole film.
The cuisine and finances of Paradise, a tiny, perfectly authentic Italian restaurant, are managed by Primo as well as Secondo (named after portions of a traditional Italian dinner). Unfortunately, it is barely surviving since its consumers prefer populist Italian-inspired dishes like spaghetti and meatballs to local favorites. However, they have one night to rescue everything by securing a major celebrity endorsement. They'll get to keep cooking if frontman Louis Prima likes his visit to Paradise.
So, this was the list of the best movies on Showtime. Showtime has one of the most extensive collections of streaming movies of any luxury cable channel, with over 500 titles available. The station now has a large film library, but it also offers a number of exclusive films that you won't see anywhere else. We've combed through its vast library and compiled a list of the top films currently accessible.
Showtime is no longer only a cable add-on: you can now add a membership to your Amazon, Hulu, or PlayStation accounts or use Showtime Anytime to watch it on your Apple, Android, or Roku devices.