Today, reaching out for your favorite movies has become so easily accessible, and the internet world has managed to bring wonderful and worthy watch content free or at a reasonable price through online streaming services; one such marvel gem is Paramount Plus.
Paramount Pictures
Paramount Pictures, just like every other streaming platform, promises to bring the best movies for the geeks and everyone who is still exploring the magical world of movies.
To help you and make your paramount experience smooth, here is a verified list of the twenty-five best movies on Paramount. This list contains the gems of all time, great stories, the best film Director, a skillful Cast, incredible performances, many movies with sequels, and a vast variety of genres and themes. All of these are combined within this list.
25. The SpongeBob Movie: Sponge on the Run (2020)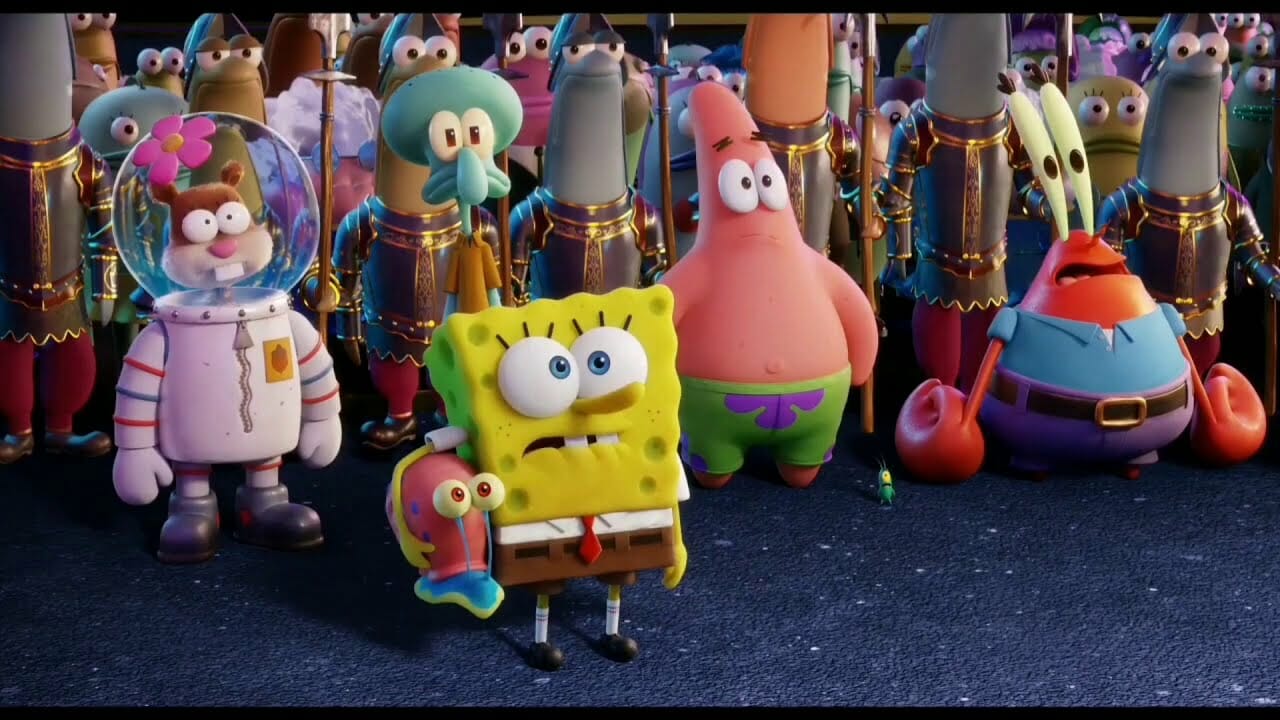 Director: Tim Hill
Writer: Tim Hill
Cast: Awkwafina, Tom Kenny, Clancy Brown, Matt Berry, Rodger Bumpass, Bill Fagerbakke, Snoop Dogg
IMDb Rating: 5.9/10
Rotten Tomatoes Rating: 67%
Available Platform: Paramount +, Netflix
In this SpongeBob movie, you roll out loud laughter along with a heartfelt feeling now and then. The story follows SpongeBob, Patricks, and Bikini Bottom, who gear up, join hands, and, as one team, step out to rescue SpongeBob's dearest pet Snail Gray. Snail Gray turns out to be missing one fine day and later learns that King Poseidon has captured him. Gray has been kept within the grip of the Lost City of Atlantic City.
SpongeBob, along with his crew, has to plan out some ways to fight this evil king and save his pet, Snail Gray. This story brings with it a hidden message worth understanding. The story expresses the very importance of true friendship; no matter how hard or hopeless the situation is, a friend is all that one needs.
24. Paranormal Activity 1(2007) 
Director: Oren Peli
Writer: Oren Peli
Cast: Micah Sloat, Katie Featherston
IMDb Rating: 6.3/10
Rotten Tomatoes Rating: 83%
Available Platform: Paramount +, Hulu (Free Trial)
Paranormal Activity is a story of a young couple, Micah and Katie. As soon as they recently shifted to a new residence in the suburban area, they started to sense anonymous evil forces surrounding their house. To get hold of these evil forces, they install a camera to record, capture and project the accuracy of these evil forces.
This advanced technology has helped them to see all the events, record various absurd noises, and the exact presence of these dark forces. This is a horror and thrill-filled film, it will bring your complete attention to what it is centered on, and you will feel goosebumps now and then. It is a great idea to shift from some light-hearted films to a thriller.
23. Bumblebee (2018)
 Director: Travis Knight
Writer: Christina Hodson
Cast: John Cena, Hailee Steinfeld, John Ortiz, Jorge Lendeberg Jr, Jason Drucker, Pamela Adlon
IMDb Rating: 6.7/10
Rotten Tomatoes Rating: 90%
Available Platform: Paramount +, Netflix, YouTube, Google Play Movies, Amazon Prime Video
This Transformers movie is set in the world of robots, one such popular robot named Optimus Prime, amid Cybertron Civil War, installs a plan. Optimus decided to send Autobot Scout B-127 to human life, that is, on Earth. His initial plan for sending Scout is to form a regroup on Earth.
On reaching the planet Earth, Scout encounters human life; he comes in contact with a girl named Chalie. This young girl further gives Scout a new birth through a new name Bumblebee. Scout is now popularly known as Bumblebee and is the very favorite of almost every kid. Kids are fond of the powers and personalities that Bumblebee holds.
22. Annihilation (2018) 
Director: Alex Garland
Writer: Alex Garland
Cast: Natalie Portman, Gina Rodriguez, Jennifer Jason Leigh, Oscar Isaac, Tuva Novotny
IMDb Rating: 6.8/10
Rotten Tomatoes Rating: 88%
Available Platform: Paramount +, Netflix
A dutiful wife promises herself to protect her better half, no matter what it takes. As a former soldier and biologist, Lena takes up a task for herself. Lena is all set to uncover the truth, the whole truth behind the mysterious Area X, and to expose the mystery of what happened to her beloved husband within Area X.
It is believed strongly that this area is equally beautiful and dangerous on the same go. It is to say, as much as it brings harmonious feelings, it brings danger as well.
21. Sonic the Hedgehog 2 (2022)
Director: Jeff Fowler
Writer: Josh Miller, Pat Casey, John Whittington
Cast: Ben Schwartz, James Marsden, Tika Sumpter, Adam Pally, Natasha Rothwell
IMDb Rating: 7/10
Rotten Tomatoes Rating: 64%
Available Platform: Paramount +, Amazon Prime Video, Hulu, Netflix
Sonic, a robot, tries every possible way to prove his virtuality. He digs out different ways to present that he completely qualifies as a true hero. His potential is put to the test and is questioned when Dr. Robitnik comes back with a new partner named Knuckles.
These two further are heard to be teamed to find an emerald stone worth destroying the whole human civilization in a single go. Sonic, on the other hand, teams up with Tails; they go on the same quest to find this same mysterious emerald, but only to save the world from destruction. A few of the very interesting questions that fall here are if Sonic will be able to prove his true hero trials and if he is going to save the world.
20. Airplane! (1980) 
Director: Jim Abrahams, David Zucker, Jerry Zucker
Writer: Jim Abrahams, David Zucker, Jerry Zucker
Cast: Julie Hagerty, Robert Hays, Leslie Nielsen, David Zucker, Kareem Abdul-Jabbar
IMDb Rating: 7.7/10
Rotten Tomatoes Rating: 97%
Available Platform: Paramount +
This is one of those most disastrous movies. Every single passenger and flight attendant's life is incomplete danger due to a mishappening of sudden food poisoning to every single human presence on the plane. In this situation, Ted Striker is traveling in that same plane to solve his relationship issues and patch up with his girlfriend. He is soon contacted to take over the controls of landing the plane safely.
Every human's life is now in his hand. This pressure and past trauma make him hesitate to take up this huge responsibility. But, the situation of no other choice left makes up for someone to achieve this brave task. Also, this is the only chance for him to win back his former girlfriend, who is herself on this same flight.
19. Glory (1989) 
Director: Edward Zwick
Writer: Kevin Jarre
Cast: Denzel Washington, Matthew Broderick, Cary Elwes, Morgan Freeman
IMDb Rating: 7.8/10
Rotten Tomatoes Rating: 93%
Available Platform: Paramount +, FuboTV, Google Play, Amazon Instant Video, Vudu
This is a story of bravery, of doing the unthinkable and working for the good. Robert Shaw is a reputed white officer. Robert, as soon as he starts leading a battalion of black soldiers, is mocked, teased, and opposed by his fellow mates as well as by his enemies out in the wide world.
We believe that right is always right, no matter how hard it gets. Robert may face a lot of obstacles and lose hope, but till the time he supports the right cause, he will never fail. This movie is proof.
18. The Fighter (2010) 
Director: David O. Russell
Writer: Eric Tamasy, Paul Tamasy, Scott Silver
Cast: Mark Wahlberg, Amy Adams, Christian Bale, Melissa Leo, Jack McGee, Bianca Hunter
IMDb Rating: 7.8/10
Rotten Tomatoes Rating: 91%
Available Platform: Paramount +, Amazon Prime Video
The fight that is left in us is enough to stand up again. Micky Ward is a work in progress. His struggle as a boxer is still going on.
Micky Ward realizing how cluttered his career life has become, joins hands with his half-brother Dicky Eklund to bring back his former days and work on the right track. It is interesting to see them fight the odds as one is struggling with cocaine addiction, and another is sorting out his boxing career.
17. Transformers 1(2007)
Director: Michael Bay
Cast: Tyrese Gibson, Shia LaBeouf, Josh Duhamel, Megan Fox, Anthony Anderson, John Turturro
IMDb Rating: 7.1/10
Rotten Tomatoes Rating: 58%
Available Platform: Paramount +, Netflix, Amazon Prime Video, Google Play Movies, YouTube
Transformers movie often takes up a different set-up, adventure, and a thrilling experience of a lifetime. The world of transformers is the world of civil war among robots. Here, two equally powerful intergalactic races of robots land on the planet Earth. They both have one aim, but knowing that only one of them must win and acquire this ultimate power, they fight one another in giant battles. They are aiming for the magnificent power named Allspark. This power is held and controlled by Sam.
16. Team America: World Police (2004)
Director: Trey Parker
Writer: Trey Parker, Pam Brady, Matt Stone
Cast: Matt Stone, Trey Parker, Masasa Moyo, Daran Norris, Maurice LaMarche
IMDb Rating: 7.2/10
Rotten Tomatoes Rating: 77%
Available Platform: Paramount +, Hulu (Free Trial)
This is a unique story that follows an interesting twist in the life of an ordinary Broadway actor. Gary Johnston's life suddenly shifts to all the trills, ups and downs, and eventful days when he decides to join a North American anti-terrorist force.
Knowing that the work down under this force is to erase terrorism from varied parts of the world. This initiate is brave but as much dangerous and puts his life in the red zone.
15. Election (1999) 
Director: Alexander Payne
Writer: Alexander Payne, Jim Taylor
Cast: Reese Witherspoon, Matthew Broderick, Jessica Campbell, Chris Klein, Mark Harelik, Delaney Driscoll, Frankie Ingrassia
IMDb Rating: 7.3/10
Rotten Tomatoes Rating: 92%
Available Platform: Paramount +, Hulu, Disney+
Since the time schools started to conduct elections for student body president, ongoing politics has become very common these days. Tracy, is one such unopposed and single candidate nominated for this post, but this isn't the end; this isn't a win. She must face obstacles, such as the school's civic teacher, who brings out unwanted opposition.
Thus, the football player placed by the civic teacher and Tracy have to face various chaotic situations to turn out the winner.
14. Moulin Rouge! ( 2001) 
Director: Baz Luhrmann
Writer: Baz Luhrmann
Cast: Ewan McGregor, Nicole Kidman, John Leguizamo, Richard Roxburgh, Jim Broadbent
IMDb Rating: 7.6/10
Rotten Tomatoes Rating: 76%
Available Platform: Paramount +, Disney Hotstar+, Google Play Movies
When loves meet you in unexpected places, you don't have time to prepare yourself for the perfect moment you have been dreaming of all your life. This is a story of an English Writer: Christian, who plans a trip to Paris to become a member of the Bohemian Revolution. But instead, he steps into a nightclub named Moulin Rouge, and his heart tunes in with its star performer, who is also a courtesan, Satine.
13. The Curious Case of Benjamin Button (2008)
Director: David Fincher
Writer: Eric Roth
Cast: Brad Pitt, Mahershala Ali, Cate Blanchett, Julia Ormond, Taraji P. Henson, Elias Koteas, Jason Flemyng, Tilda Swinton
IMDb Rating: 7.8/10
Rotten Tomatoes Rating: 71%
Available Platform: Paramount +, Netflix, Google Play Movies, YouTube
David Fincher stars, this is one of the well crafted, best films which doubtlessly falls under worth watching films. Benjamin Button is suffering from a rare disease. Under this ailment, his age goes backward. Where everyone is growing old, he is growing younger. In her childhood, Daisy gets a chance to be introduced to Benjamin. But their bond and relationship have to face a lot of obstacles now and then. Someone they manage to stay in touch with after all these years.
12. Mission Impossible – Fallout (2018) 
Director: Christopher McQuarrie
Writer: Christopher McQuarrie
Cast: Tom Cruise, Ving Rhames, Henry Cavill, Simon Pegg, Sean Harris, Michelle Monaghan
IMDb Rating: 7.7/10
Rotten Tomatoes Rating: 97%
Available Platform: Paramount +, Netflix, YouTube, Amazon Prime Video
This film is an adaption of Bruce Geller's same-name Mission Impossible television series. Very dangerous terrorists have installed a significant plan to plant a heavy nuclear attack on three different cities situated in separate areas. This is expected to be massive destruction targeting the serious killings of many people.
To stop this killing, Ethan Hunt, along with his team IMF prepares to fight these terrorists and save human lives.
11. Almost Famous (2000) 
Director: Cameron Crowe
Writer: Cameron Crowe
Cast: Frances McDormand, Billy Crudup, Jason Lee, Kate Hudson, Patrick Fugit, Anna Paquin
IMDb Rating: 7.9/10
Rotten Tomatoes Rating: 89%
Available Platform: Paramount +, Netflix
This is one of the richest films of all time. The story revolves around a little teen boy of just fifteen years ago. We see the story through his eyes and his patient learning that develops throughout the film. On joining the company of a rock band namely, Stillwater, he learns that he is set to take a wonderful and experience-filled tour in developing their idea or thoughts regarding their current article.
This little boy William Miller agreed to help them through this journey of article writing, and it helped him learn the significance of relationships.
10. The Ring (2002) 
Director: Gore Verbinski
Writer: Ehren Kruger
Cast: Martin Henderson, Naomi Watts, Jane Alexander, David Dorfman, Brian Cox, Daveigh Chase
IMDb Rating: 7.1/10
Rotten Tomatoes Rating: 71%
Available Platform: Paramount +, Disney Hotstar+
This film is worth watching for the very first reason that it has been in Oscar nominations. It has been part of three Oscar nominations. Rachel, the central character of the story, is a journalist who as soon as experiences a near and dear one's death recently. Rachel investigates a mysterious and suspicious videotape deeply. These videotapes seem to kill every single viewer that too within one week of the time they viewed them.
This horror and thrilling film is the most engaging and powerful film that one cannot stop watching before they reach the end.
9. Planes, Trains & Automobiles (1987) 
Director: John Hughes
Writer: John Hughes
Cast: John Candy, Steve Martin, Kevin Bacon, Laila Robins, Dylan Baker, Michael McKean
IMDb Rating: 7.6/10
Rotten Tomatoes Rating: 92%
Available Platform: Paramount +
In those hopeless times, when misadventures fade away from our hopes of finding happiness within that moment, something unexpected happens, and we start believing in the ultimate power of hope. John Hughes stars in this film as a mixture of goofiness and various mishappenings throughout the film.
The story follows the cancellation of Neal's flight homecoming on the eve of Thanksgiving and leads it to his strange meeting with a goofy guy, a salesman named Del.
8. To Catch a Thief (1955)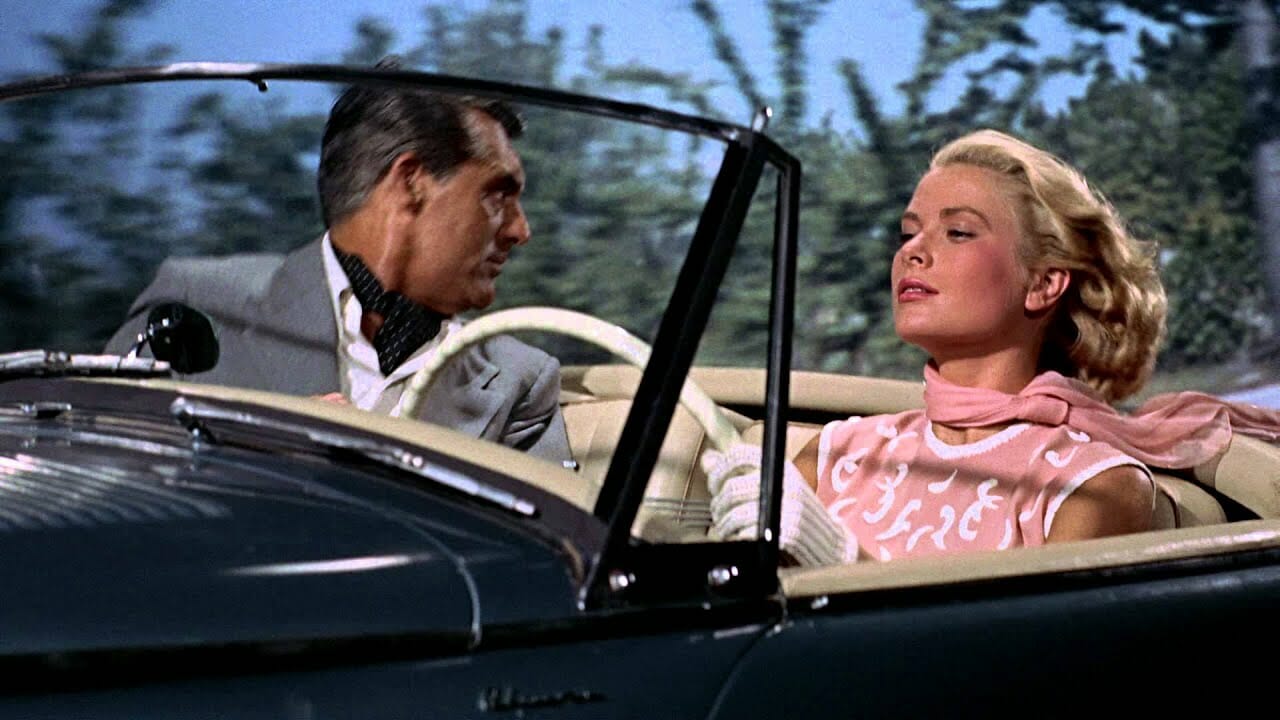 Director: Alfred Hitchcock
Writer: John Michael Hayes
Cast: Grace Kelly, Cary Grant, John Williams, Jessie Royce Landis, Charles Vanel, Brigitte Auber
IMDb Rating: 7.4/10
Rotten Tomatoes Rating: 94%
Available Platform: Paramount +
It is an interesting tale of a thief fighting hard to prove his innocence in the currently established scenario. John Robie has done many robberies and is doubtlessly a former robber but has finally managed to come out of this vicious cycle of being called a thief.
The story follows his absolute struggle to bring everyone to the enlightenment that this time, this very time, he is completely innocent and uninvolved.
7. Clue (1985)
Director: Jonathan Lynn
Writer: Jonathan Lynn
Cast: Eileen Brennan, Madeline Kahn, Tim Curry, Michael McKean, Christopher Lloyd, Martin Mull
IMDb Rating: 7.2/10
Rotten Tomatoes Rating: 68%
Available Platform: Paramount +, Amazon Prime Video
This is a dark comedy film with power-packed mysteries and clues spread throughout the film. The potential of the film lies within the grip of the mystery that we installed for the victims as well as for the viewers to solve. A mysterious caller invites six victims to an empty big house.
All six guests start to hunt for various clues provided to them at every step. They must unfold the whole truth and the actual murderer before becoming the final victim.
6. The Royal Tenenbaums (2001) 
Director: Wes Anderson
Writer: Wes Anderson, Owen Wilson
Cast: Gene Hackman, Danny Glover, Bill Murray, Anjelica Huston, Ben Stiller, Gwyneth Paltrow, Owen Wilson
IMDb Rating: 7.6/10
Rotten Tomatoes Rating: 81%
Available Platform: Paramount +, Disney Hotstar+
Wes Anderson stars; this film is a family-centered film. The significance of family and bonds is closely understood through this film—a heartfelt film filled with comedy and drama. Three siblings who have grown up with separate career upbringings. Succeeding in their separate areas, they all reunite to meet and bid farewell to their dying father.
5. Rosemary's Baby (1968) 
Director: Roman Polanski
Writer: Roman Polanski
Cast: John Cassavetes, Mia Farrow, Ruth Gordon, Sharon Tate, Victoria Vetri, Ralph Bellamy, Sidney Blackmer
IMDb Rating: 8/10
Rotten Tomatoes Rating: 96%
Available Platform: Paramount +, Jio Cinema, Netflix, Voot, Hotstar
Roman Polanski stars; this psychological horror film is a complete spellbinding movie. This film is for everyone. It has art, horror, and thrill all blending together. A guy, along with his wife Rosemary, settles in a new apartment. Soon his wife starts to have absurd dreams. Once when she becomes pregnant, now and then she is suspicious of her neighbors who, as she strongly feels, are after her newborn child.
4. The Wolf of Wall Street (2013)
Director: Martin Scorsese
Writer: Terence Winter
Cast: Leonardo DiCaprio, Margot Robbie, Jonah Hill, Kyle Chandler, Matthew McConaughey, Rob Reiner
IMDb Rating: 8.2/10
Rotten Tomatoes Rating: 79%
Available Platform: Paramount +, Amazon Prime Video, YouTube, Google Play Movies
This film is known to be based on a true story. The Wolf of Wall Street is an excellent example of the best thrilling ride that one could have. A classic watch, this follows Jordan Belfort, who is a stockbroker; we see him rising from nowhere to big heights. He is also seen joining hands with Donnie Azoff to climb to the topmost level of success and riches. This he can do through his cunning and clever mind.
3. Fight Club (1999) 
Director: David Fincher
Writer: Jim Uhls
Cast: Brad Pitt, Helena Bonham Carter, Edward Norton, Holt McCallany, Meat Loaf
IMDb Rating: 8.8/10
Rotten Tomatoes Rating: 79%
Available Platform: Paramount +, Netflix, YouTube, Amazon Prime Video, Google Play Movies
One of the top five recommendations and classic films is doubtlessly fought club. It is when a little idea ignites and turns into something way more sinister that the world turns upside down. A white-collared guy who has lately been very unhappy with his current lifestyle befriends Tyler, a salesman, and starts an underground fight club. This club is further led towards doing something sinister.
2. Interstellar (2014)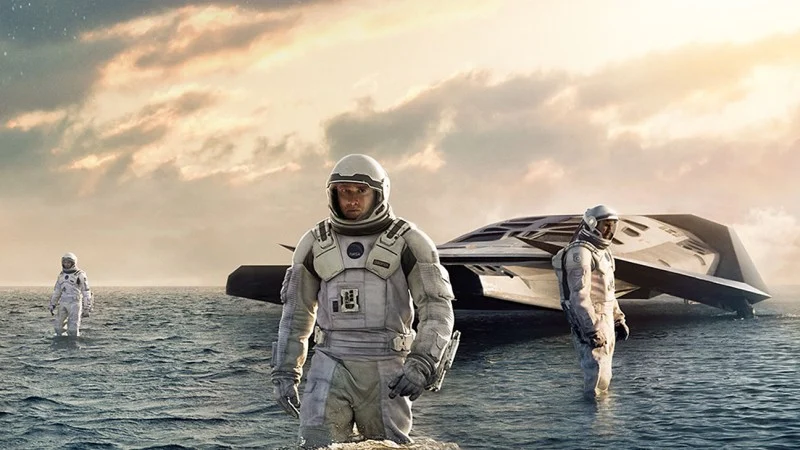 Director: Christopher Nolan
Writer: Christopher Nolan, Jonathan Nolan
Cast: Anne Hathaway, Bill Irwin, Matthew McConaughey, Jessica Chastain, Michael Caine, Ellen Burstyn
IMDb Rating: 8.7/10
Rotten Tomatoes Rating: 72%
Available Platform: Paramount +, Amazon Prime Video, YouTube, Google Play Movies
This is a highly acclaimed, top-rated, and masterpiece movie. This award-winning model follows the journey of Joseph Cooper as a team-leading pilot. Though being a farmer, a father, and an ex-NASA pilot, he has been assigned a very skillful task along with a team of professional research team members.
Throughout the story, we see the crew discovering a new planet. Its discovery is huge progress for human beings.
Related: The 41 Best Movies like Interstellar You Should Watch Now (2023)
1. Pulp Fiction (1994)
Director: Quentin Tarantino
Writer: Quentin Tarantino
Cast: Samuel L. Jackson, John Travolta, Harvey Keitel, Uma Thurman, Amanda Plummer, Ving Rhames
IMDb Rating: 8.9/10
Rotten Tomatoes Rating: 92%
Available Platform: Paramount +, Amazon Prime Video
A classic story that strings various short stories together as they unite with each other in some other possible way. These include a boxer, a gangster's wife, two side criminals, and a Los Angeles mobster. We, as an audience, experience a quick-shifting in the story from one to another and yet to another. It is interesting to stick to the loop, which is, after all, worth it in the end.
Conclusion
A perfect place to find your choice of movies is a place full of variety and options, a place where exploring is hassle-free and exciting—a place where you are recommended for similar taste content. A place is full of options. Paramount Plus is the go-to place to explore the best movies from the old days to the modern ones.