Without Paul Newman, it isn't easy to picture what Hollywood would have been like. He became a new breed of a leading man who could be super cool and endearing while being prepared to make fun of himself. Although he passed away in 2008, his magnificent work is still available for us to enjoy, and by watching his best movies, we will going to enjoy it for sure.
Throughout his lengthy career, Paul Newman gave more legendary performances in fantastic films. He received 10 Oscar nominations, won one, and received two honorary ones. Throughout his entire career, he was a favorite of movie critics.
It's like watching some of the most significant movies ever produced again when you look back at his filmography.
20) Slap Shot
Director: George Roy Hill
Writer: Nancy Dowd
Cast: Paul Newman, Michael Ontkean, Strother Martin
IMDb: 7.3
Rotten Tomatoes: 83%
Reggie Dunlop, the hockey coach he played, was Newman's favorite character, and "Slap Shot" was his favorite project to work on.
In this comedy, one of the best Paul Newman sports movies ever made, Newman plays a player-coach who experiments with excessive violence to win games and please the audience.
Nancy Dowd's script was based on her brother's minor league ice hockey career and included numerous real-life events, including players detained during matches.
"Slap Shot" completes the three masterpieces that actor Paul Newman and director George Roy Hill created. Although it didn't have the same level of popularity as "The Sting" or "Butch Cassidy," it has since become a cult favorite.
19) Somebody Up There Likes Me
Director: Robert Wise
Writer: Ernest Lehman
Cast: Paul Newman, Pier Angeli, Everett Sloane
IMDb: 7.5
Rotten Tomatoes: 85%
Rocky Graziano, a boxer, is Newman's breakout character in "Somebody Up There Likes Me."
The fact that Steve McQueen made his debut on-screen appearance is especially noteworthy because McQueen and Newman would later develop a rivalry.
Because of his challenging connection with his father and tendency to rebel against authoritative people, Rocky would be a model for many other Newman characters to follow in "Cool Hand Luke."
Sal Mineo, best known for "Rebel Without a Cause," also appears. James Dean was supposed to play Rocky, but after Dean passed away, Paul Newman took up.
Rocky's love interest Norma, played by Pier Angeli, has a calming effect on Rocky and the movie.
18) Butch Cassidy And The Sundance Kid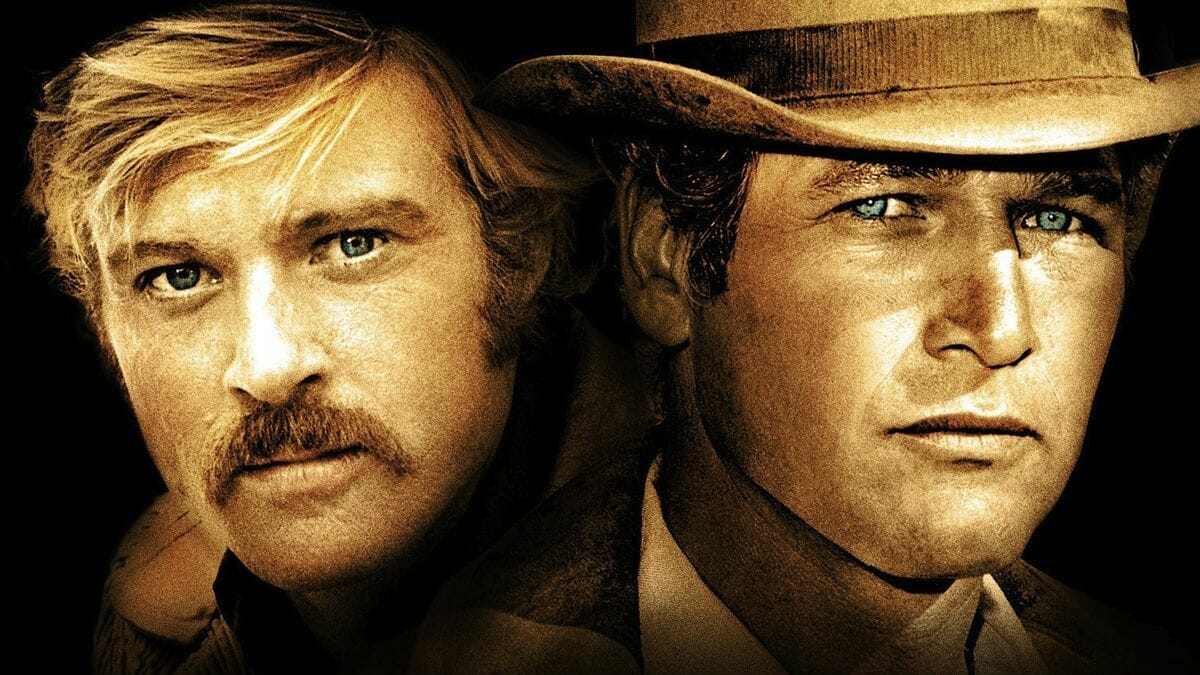 Director: George Roy Hill
Writer: William Goldman
Cast: Paul Newman, Robert Redford, Katharine Ross
IMDb: 8
Rotten Tomatoes: 89%
Although the collaboration between Newman and Redford only consisted of two movies, they seem so beloved that they worked together for much longer.
The third crucial component in this equation is director George Roy Hill, who made the most of the two performers' on-screen chemistry.
William Goldman's sharply humorous dialogue distinguishes "Butch Cassidy and the Sundance Kid" from previous westerns, giving it a light touch and bringing the characters to life.
Butch and Sundance kids stumble through the narrative, making errors, lucking out, and eventually imploding.
17) The Hustler
Director: Robert Rossen
Writer: Sidney Carroll, Robert Rossen
Cast: Paul Newman, Jackie Gleason, Piper Laurie
IMDb: 8
Rotten Tomatoes: 96%
Fast Eddie Felson is one of Newman's most enduring characters, along with Luke Jackson.
When competing against the more seasoned and older Minnesota Fats, Eddie is driven to establish himself as the best in his field of the pool.
However, many of "Tmucmucmuchustler" focuses on Eddie's internal conflict over whether or not he needs a manager and mentor. In this case, that person is Bert Gordon (George C. Scott).
It's interesting that "The Hustler" focuses so much on this because Martin Scorsese would film a (great) sequel where Eddie mentors young talent almost 25 years later (played by Tom Cruise).
16) Cool Hand Luke
Director: Stuart Rosenberg
Writer: Donn Pearce, Frank Pierson
Cast: Paul Newman, George Kennedy, Strother Martin
IMDb: 8.1
Rotten Tomatoes: 100%
As a disobedient prisoner who reluctantly takes on the leader and martyr for his fellow prisoners in "Cool Hand Luke," Newman made one of his most famous performances.
One of four films that Paul Newman and Stuart Rosenberg collaborated on, "Cool Hand Luke" was made in the late 1960s but is set in the early 1950s.
Luke frequently annoys the guards and wins the admiration of his other inmates with daring feats, the most well-known of which is a wager that he can consume 50 hard-boiled eggs in an hour.
After Luke's mother passes away, he makes many tries; all met; all beatings and "in the box" punishment.
15) The Long Hot Summer
Director: Martin Ritt
Writer: Irving Ravetch
Cast: Paul Newman, Joanne Woodward, Anthony Franciosa
IMDb: 7.3
Rotten Tomatoes: 86%
He plays Ben Quick in "The Long Hot Summer," a nomadic outsider who glides into town and soon wins over Will Varner, the neighborhood's boss (Orson Welles).
But winning Clara, Varner's daughter, takes much longer (Joanne Woodward).
Quick is attempting to escape his history and reputation because, like the father in the William Faulkner tale on which the movie is based, Quick had been a barn burner.
The Woodward-Newman romance officially begins in this movie, and their chemistry is probably at its sexiest.
Welles excels in scenes with Newman as the cunning Varner.
A must-see Newman movie is "The Long Hot Summer," especially when viewed alongside "Cat on a Hot Tin Roof."
14) The Sting
Director: George Roy Hill
Writer: David S. Ward
Cast: Paul Newman, Robert Redford, Robert Shaw
IMDb: 8.3
Rotten Tomatoes: 94%
As the severely inebriated Henry Gondorff, Newman makes an all-time memorable debut.
In addition, Newman receives the famous iconic scene in which he outplays the cheater by feigning intoxication during the poker game on the train opposite Robert Shaw's Lonnegan.
One of the movie's most vital points is the rivalry between Newman and Shaw, which causes Lonnegan's heart rate to increase whenever he observes Gondorff and Newman being calm.
Another gem is Billie by Eileen Brennan.
"The Sting" needs a steady hand in the core, and Newman delivers that. The film features a large ensemble cast and a sophisticated plot with numerous moving pieces.
One of the all-time great best picture victories is "The Sting."
13) The Verdict
Director: Sidney Lumet
Writer: David Mamet
Cast: Paul Newman, Charlotte Rampling, Jack Warden
IMDb: 7.7
Rotten Tomatoes: 89%
Any film starring Sidney Lumet, David Mamet, and Paul Newman will be a sublime experience; this courtroom drama is no exception.
In "The Verdict," Newman gives one of his best performances as an alcoholic ambulance chaser who gradually falls back in love with the law thanks to a medical malpractice case. Charlotte Rampling and James Mason appear in supporting roles.
It's a typical case of the probability being stacked against a "little guy" looking to take on an evil entity — in this case, a Catholic hospital — with only the slimmest of chances of winning at trial.
12) Paris Blues
Director: Martin Ritt
Writer: Walter Bernstein; Irene Kamp; Jack Sher
Cast: Paul Newman, Louis Armstrong
IMDb: 6.7
Rotten Tomatoes: 67%
It was challenging to decide between this and the psychedelic 1960s "What a Way to Go!" pandemonium compared to the Paris-based films in Newman's portfolio.
There have been ten projects in which Newman and his wife Joanne Woodward have worked together, and there have been six with director Martin Ritt.
American jazz artists who have relationships with Woodward and Diahann Carroll are portrayed by Newman and Sidney Poitier in Paris, respectively.
The movie "Paris Blues" opens with Newman being one of the best movies following Caroll's character, hinting at the book's inter-racial love tale that it is based on.
However, because the company was concerned about how the movie would be received in the United States, she rejected him, and Woodward instead pursued him.
11) The Rack
Director: Arnold Laven
Writer: Stewart Stern
Cast: Paul Newman, Wendell Corey, Walter Pidgeon
IMDb: 6.8
Rotten Tomatoes: -%
This astounding study of PTSD and mental torment in the Korean War, made just as that fight concluded, included one of Newman's earliest leading appearances.
However, during the trial, he was broken down through solitary confinement and emotional manipulation rather than physical torture. Newman portrays a returning soldier who is court-martialed for cooperating with the enemy.
The fact that Newman was a student at the Actor's Studio when "The Rack" was produced is evident in his performance. This is one of the best Paul Newman movies.
10) Rachel Rachel
Director: Paul Newman
Writer: Stewart Stern
Cast: Joanne Woodward, James Olson, Kate Harrington
IMDb: 7.1
Rotten Tomatoes: 80%
The greatest of Newman's five films, this Oscar-nominated drama starring Joanne Woodward as Rachel, an "old maid" and a teacher (in her late 30s), has to be the best.
Rachel, who resides with her mother, defies the conventional wisdom at the time that women should get married and have kids.
When a childhood friend unexpectedly returns to her small town, he makes her aware of the opportunities life has in store for her.
By no means is the portrayal of a woman in "Rachel Rachel" straightforward.
Rachel's relationships with her best friend, her mother, her faith, and even her sex life are problematic.
9) The Hudsucker Proxy
Director: Ethan Coen, Joel Coen
Writer: Ethan Coen, Joel Coen
Cast: Tim Robbins, Paul Newman, Jennifer Jason Leigh
IMDb: 7.2
Rotten Tomatoes: 59%
This story of a pure spirit perverted by a corporate greed system is one of the Coen brothers' most obscure, eccentric works.
The 1980s were rife with tales of ascension up the corporate ladder that appeared aspirational, like "The Secret of My Success."
It appears the Coens and co-writer Sam Raimi were parodying those movies in 1994 while drawing inspiration from 1957's "Sweet Smell of Success."
Tim Robbins plays Norville, the naive mail clerk who becomes a pawn in Sidney J. Mussburger's (Newman) evil plan in "The Hudsucker Proxy."
It's incredible to watch Newman in full cigar-chomping villain mode, and Jennifer Jason Leigh gives one of her best performances as the quick-witted, wisecracking, barnstorming Amy.
8) Nobody's Fool
Director: Robert Benton
Writer: Robert Benton
Cast: Paul Newman, Bruce Willis, Jessica Tandy, Philip Seymour Hoffman
IMDb: 7.3
Rotten Tomatoes: 91%
This pairing of author and actor is one to be cherished; Newman participated in both a movie and a series based on novels by Richard Russo.
In the 1994 film "Nobody's Fool," Newman plays Sully, a grumpy man who resides in a small village where everyone's lives are intertwined.
We are drawn in by the biting humor and warmth of the language as Sully, a grandfather who abandoned a young family years earlier, gets to know his grandson.
Griffith makes for an enjoyable flirty foil for Newman, particularly given that she co-starred with him in "The Drowning Pool" 20 years earlier when she was only 17. Willis is excellent as Sully's adversary, making you wish he did more comedy dramas. This is one of the best of Paul Newman's movies.
7) Hud
Director: Martin Ritt
Writer: Irving Ravetch, Harriet Frank Jr.
Cast: Paul Newman, Melvyn Douglas, Patricia Neal
IMDb: 7.8
Rotten Tomatoes: 83%
This film stars Newman, and Apart from Joanne Woodward, Piper Laurie, and Patricia Neal were Newman's two best starring ladies in "The Hustler" and "Hud," respectively. Even though Neal is on film for only around 20 minutes, her impact is felt long after.
In the movie, Newman plays Hud Bannon, the miserly son of Homer the rancher (Melvyn Douglas), who is idolized by his nephew Lonnie. It's the well-known story of a historical conflict from the 1950s, which James Dean mostly symbolized; "Hud" is only one of many parts that make you question how different Newman's career may have been if Dean hadn't passed away.
Although Hud is one of Newman's most minor likable characters, we are given enough information about his past that we can feel some pity for him.
6) Torn Curtain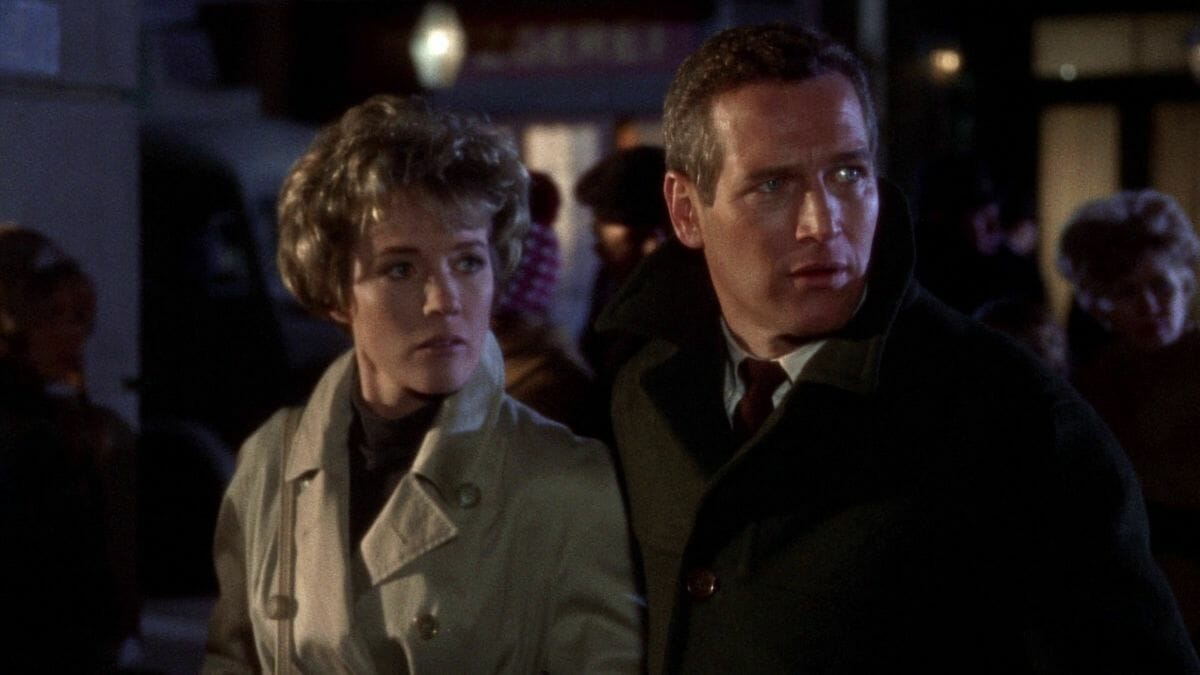 Director: Alfred Hitchcock
Writer: Brian Moore, Willis Hall
Cast: Paul Newman, Julie Andrews, Lila Kedrova
IMDb: 6.6
Rotten Tomatoes: 65%
In a personal letter to actress Joan Crawford, Hitchcock disparaged Newman's employment of the method acting style and expressed his disapproval.
While "Torn Curtain" first had a mixed response from critics and audiences, its standing has grown. As a result, it is now considered an underestimated picture in Hitchcock's enduring work.
"Torn Curtain" is still considered by Hitchcock and the film's two stars to be a sleeper hit because of its many twists and turns supported by a solid pair of protagonists. This is one of the best of Paul Newman's movies.
5) Cat On A Hot Tin Roof
Director: Richard Brooks
Writer: Richard Brooks, James Poe
Cast: Elizabeth Taylor, Paul Newman, Burl Ives
IMDb: 7.9
Rotten Tomatoes: 97%
In this Tennessee Williams adaption (the first of three for Newman), Cat on a Hot Rin Roof, two supermodels at the height of their physical attractiveness get together and argue for one day and one night while cooped up in a stuffy room with the "mendacity" of the family from Hell.
More difficult to ignore is Elizabeth Taylor's tenacious Maggie. Despite his best efforts to keep her at bay, she is determined to win over her husband by acting as chilly as his silk pajamas and icy as those blue eyes.
As a guy so disgusted with himself that he doesn't feel he earned his wife's love or lust, Newman gives his simple, stark contrast to the arrogant, rebellious, cocky, and self-assured roles he would typically play in Cat on a hot tin roof.
4) Hombre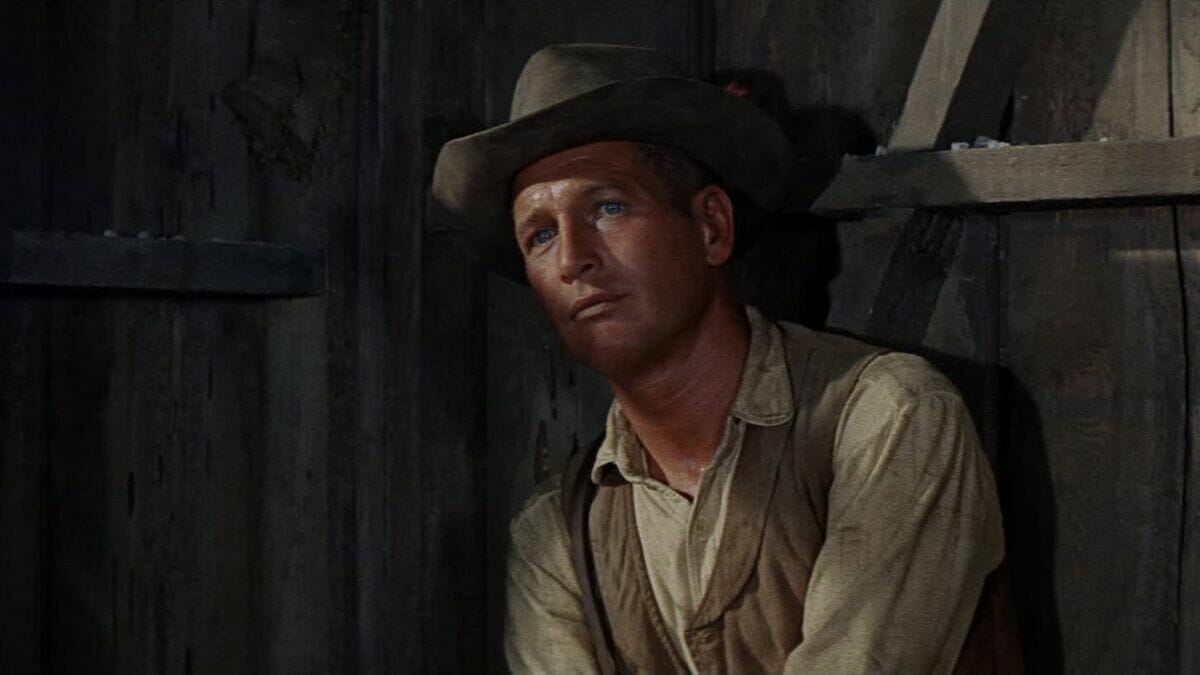 Director: Martin Ritt
Writer: Irving Ravetch, Harriet Frank Jr.
Cast: Paul Newman, Fredric March, Richard Boone
IMDb: 7.4
Rotten Tomatoes: 93%
Martin Ritt and Paul Newman reunited for the 1967 revisionist Western "Hombre," which Ritt directed and produced after successfully collaborating on several well-received films. Newman plays John Russell, a gunslinger who was reared by the Apache, in the film adaptation of Elmore Leonard's 1961 book of the same name.
Because of his upbringing, he often encounters discrimination. As a result, Russell is compelled to take the initiative when he rides in a stagecoach that bandits are pursuing on the border.
3) The Prize
Director: Mark Robson
Writer: Ernest Lehman
Cast: Paul Newman, Edward G. Robinson, Elke Sommer
IMDb: 6.8
Rotten Tomatoes: 50%
The Prize, an acclaimed 1962 book by Irving Wallace, was made into a 1963 motion picture starring Paul Newman as Andrew Craig, a talented young author.
Even though Craig has been awarded the Nobel Prize in Literature for his contributions, he is more focused on having a good time in Stockholm, where the award ceremony occurs.
However, as the Cold War hangs over the celebration, East German agents target the occasion and one of the awardees.
2) The Color Of Money
Director: Martin Scorsese
Writer: Walter Tevis, Richard Price
Cast: Paul Newman, Mary Elizabeth Mastrantonio
IMDb: 7
Rotten Tomatoes: 89%
Paul Newman played the arrogant pool shark Fast Eddie Felson in "The Hustler" 23 years prior, and he returned to the role in Martin Scorsese's 1986 follow-up "The Color of Money." Based on Walter Tevis' 1984 novel of the same name, the movie sees Eddie come out of retirement after being reminded of his former life by Vincent, a young pool hustler played by Tom Cruise.
And while Eddie first adopts Vincent as his protege in the illegal pool hall gambling industry, he soon comes into conflict with the youngster when he demonstrates that he still has some moves left in him. This is one of the best of  Paul Newman's movies.
1) Absence Of Malice
Director: Sydney Pollack
Writer: Kurt Luedtke, David Rayfiel
Cast: Paul Newman, Sally Field, Bob Balaban
IMDb: 6.9
Rotten Tomatoes: 81%
"Absence of Malice" actor Newman had a compelling personal incentive to participate.
After the tabloid published a photo of the actor taken on the "Fort Apache, the Bronx" set, the two sides got into a verbal altercation.
"Paul Newman looks in awe as a 'Fort Apache' crew member wards off a group of Hispanic adolescents protesting the film," read the text underneath the picture.
The only individuals being repelled, as per Newman, were nosy Page Six photographers.
The experience motivated Newman to succeed in Pollack's lean, fast-paced films.
Newman would win his fifth Oscar nomination for best actor for his work in the movie. This is one of the best Paul Newman movies.
Read More: The 40 Best Movies on HBO Max Which You Can't Miss