Where to begin with the goddess of Hollywood herself? Scarlett Johansson entered our lives in 1994 with her debut in the fantasy comedy movie 'North.' By 2001, she became big news with her acting and roles in movies such as Manny & Lo (1996), The Horse Whisperer (1998), and Ghost World (2001).
Gradually our favorite, undisputed beauty in the whole world started doing mature scripts and giving the performances that blew the industry by a storm.
Barbara Sugarman in Don Jon
In 2003, she starred in 'Lost in Translation' and took home the BAFTA Award for Best Actress. She also did the iconic movie 'Girl with a Pearl Earring' and was nominated for the Golden Globe Awards for this 2003 movie.
Upcoming Scarlett Johansson Movies: 
Bride

Little Shop of Horrors – TBA

Reflective Light? – TBA
Best Movies of Scarlett Johansson
1. Jojo Rabbit (2019)
Director: Taika Waititi
Writer: Taika Waititi
Cast: Roman Griffin Davis, Thomasin McKenzie, Taika Waititi, Rebel Wilson, Stephen Merchant, Alfie Allen, Sam Rockwell, Scarlett Johansson
IMDb Rating: 7.9/10
Rotten Tomatoes Rating: 80%
Platforms Available: HBO Now
In the movie directed and written by Taika Waititi, we see the perspective of a 10-year-old German boy, JojoBetzler. He is a young Nazi in the making. While on the other hand, there is Jojo's mother, Rosie, played by Scarlett Johansson, who wants to protect Jojo and is truly against the Nazi state by hiding Elsa, a Jewish girl attic.
Jojo also has a friend, Adolf Hitler, played by Taika Waititi, but the thing is that he's only in Jojo's imagination. Will Rosie be able to hide Elsa for long?
2. Marriage Story (2019)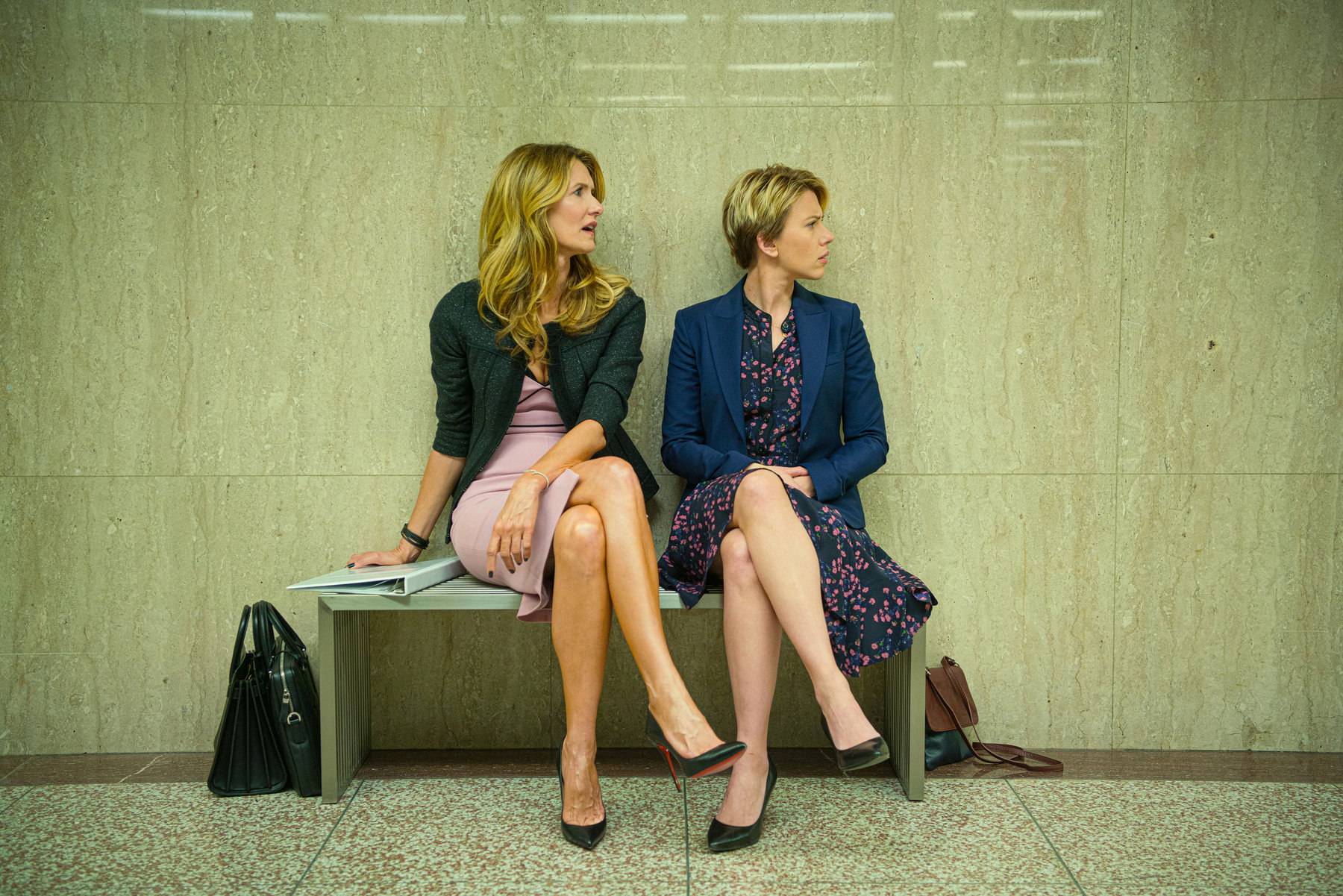 Director: Noah Baumbach
Writer: Noah Baumbach
Cast: Scarlett Johansson, Adam Driver, Laura Dern, Alan Alda, Ray Liotta, Julie Hagerty, Merritt Wever
IMDb Rating: 8.0/10
Rotten Tomatoes Rating: 94%
Platforms Available: Netflix
Everyone has family problems, slight or immense. But we all just want it to stop and live happily with each other. Now, this movie isn't just another go-to chill movie; it's a hard one to watch. Although highly acclaimed by the critics, the movie gives you an unsatisfactory ending.
The story consists of Charlie Barber, a successful theatre director experiencing marital troubles with his wife, Nicole Barber. That's the whole story. There are lawyers, fighting, arguing, and a lot of heartbreak. Both the characters are flawed in their own way, which is justifiable somehow.
The ending would leave you without any conclusion, just as it happens in reality. Will they do something for their kid? Give it a watch to find out.
3. Avengers: Infinity War and Endgame (2018-19)
Director: Anthony Russo. Joe Russo
Writer: Christopher Markus, Stephen McFeely
Cast: Robert Downey Jr., Chris Hemsworth, Mark Ruffalo, Chris Evans, Scarlett Johansson, Benedict Cumberbatch, Don Cheadle, Tom Holland, Chadwick Boseman, Paul Bettany, Elizabeth Olsen, Anthony Mackie, Sebastian Stan, Danai Gurira, Letitia Wright, Dave Bautista, Zoe Saldana, Josh Brolin, Chris Pratt
IMDb Rating: 8.4/10
Rotten Tomatoes Rating: %
Platforms Available: Disney+
We're going to talk about the most expensive movie ever made, yeah, Infinity War. It became the first superhero film to gross over $2 billion, the highest-grossing movie of 2018, and the fourth highest-grossing movie. In the movie, the Avengers face the greatest villain of all time- Thanos. He is on a hunt for the six Infinity Stones, out of which he already has the Power Stone.
Some lives are taken, and by the end of the movie, Thanos collects all the Stones, and half of the population is turned to ashes, and Thanos is watching a sunrise on a peaceful plain. 23 days after Thanos snapped, the second movie begins. With the help of Captain Marvel, the remaining Avengers are united, and the hunt for Thanos is planned.
Thanos is seen farming in a country-like setting on an uninhabited planet. The remaining Avengers plan to reverse the snap by using the infinity stones, but as to their wonder, Thanos destroyed them, and now they're non-existent. Thanos is then killed by Thor (aimed for the head this time.)
But 5 years later, Ant-Man escaped from the quantum world and approached Tony Stark. He tells him everything about the time he got stuck in the quantum realm and that time travel is possible.
The movie gets interesting but to attain something valuable, you have to lose something of value. What would the invadable loss here be?
4. Hail, Caesar! (2016)
Director: Joel Coen, Ethan Coen
Writer: Joel Coen, Ethan Coen
Cast: Josh Brolin, George Clooney, Alden Ehrenreich, Ralph Fiennes, Jonah Hill, Scarlett Johansson, Frances McDormand, Tilda Swinton, Channing Tatum
IMDb Rating: 6.3/10
Rotten Tomatoes Rating: 85%
Platforms Available: Netflix
The movie with the most mixed reviews. Most of the public didn't like the movie at all. Not even a giggle, they said. But on the other hand, the people who had some knowledge of Hollywood liked the movie and had quite a few laughs. So, it's debatable whether or not the movie is entertaining.
The plot consists of Eddie Mannix, who is the problem solver at Capitol Pictures. His latest project has an angry director, a cowboy, a swimmer, and a handsome dancer. The plot spins when Baird Whitlock, a dimwit star of the studio's major production, is drugged and abducted.
The kidnappers are a group of communist writers who are asking for a ransom of $100,000 for his return. Now, what will the studio do to bring the hero back?
5. Sing (2016)
Director: Garth Jennings
Writer: Garth Jennings
Cast: Matthew McConaughey, Reese Witherspoon, Seth MacFarlane, Tori Kelly, John C. Reilly, Taron Egerton, and Scarlett Johansson
IMDb Rating: 7.1/10
Rotten Tomatoes Rating: 72%
Platforms Available: Amazon Prime Video (Buy/Rent)
In a city of humanoid animals named Calatonia, on meeting the possibilities of a shattering future of the theatre, Koala theater landlord Buster Moon plans to host a singing competition to support his falling theater. He makes one last attempt to recover his dying theatre to its prior reputation by presenting the world's biggest singing competition.
Five contestants appear for the competition, a mouse, a timid elephant, a pig, a gorilla, and a punk-rock porcupine. With the voice of an angel, Scarlett plays Ash, the punk-rock porcupine. Will she win the competition?
6. Avengers: The Age of Ultron (2015)
Director: Joss Whedon
Writer: Joss Whedon
Cast: Robert Downey Jr., Chris Hemsworth, Mark Ruffalo, Chris Evans, Scarlett Johansson, Jeremy Renner, Don Cheadle, Aaron Taylor-Johnson, Elizabeth Olsen, Paul Bettany, Cobie Smulders, Anthony Mackie, Hayley Atwell, Idris Elba, StellanSkarsgård, James Spader, and Samuel L. Jackson
IMDb Rating: 7.3/10
Rotten Tomatoes Rating: 76%
Platforms Available: Disney+ and Amazon Prime Video
Tony Stark (Robert Downey Jr.) creates an artificial intelligence system called Ultron with the guidance of Bruce Banner (Mark Ruffalo). Unfortunately, things go wrong, and Ultron appears to be corrupt.
When Ultron starts initiating strategies for the extinction of the human race, the Avengers decide to destroy him and saves the world. The movie grossed $1.403 billion on a budget of $444 million.
7. Lucy (2014)
Director: Luc Besson
Writer: Luc Besson
Cast: Scarlett Johansson, Analeigh Tipton, and Morgan Freeman
IMDb Rating: 6.4/10
Rotten Tomatoes Rating: 66%
Platforms Available: Amazon Prime Video (Rent/Buy)
How can we ever stop talking about Lucy? Although it was critically tested harshly and even called a nonsensical plot, the fans know what it means. Lucy is deceived into serving as a drug mule by Richard (her boyfriend) for a South Korean drug lord.
Lucy transports a briefcase to Mr. Jang containing four packages of CPH4, a very precious synthetic drug. When the drugs flow into her system, she gets superhuman powers. The movie comes out as a wild and widely humorless but also an arduous and enjoyable action movie. Will Lucy get to 100 percent usage of her brain?
8. Chef (2014)
Director: Jon Favreau
Writer: Jon Favreau
Cast: Jon Favreau, Sofía Vergara, John Leguizamo, Scarlett Johansson, Dustin Hoffman, Oliver Platt, Bobby Cannavale, Amy Sedaris, Emjay Anthony, and Robert Downey Jr.
IMDb Rating: 7.3/10
Rotten Tomatoes Rating: 87%
Platforms Available: Netflix
After his redundant owner forces him beyond the limit, chef Carl Casper resigns from his job at the highly famous Los Angeles restaurant. As he attempts to develop a new plan regarding his career, he sees himself in Miami. Carl unites with his ex-wife, best friend, and son to work in a food truck, and this food truck helps him mark a new beginning to his enthusiasm for cooking.
This journey brings him closer to his family. Scarlett Johansson plays Molly, who is the hostess where Carl used to work. Will the food truck be a success for his economic and personal life?
9. Captain America: The Winter Soldier (2014)
Director: Anthony Russo and Joe Russo
Writer: Christopher Markus and Stephen McFeely
Cast: Chris Evans, Scarlett Johansson, Sebastian Stan, Anthony Mackie, Cobie Smulders, Frank Grillo, Emily VanCamp, Hayley Atwell, Robert Redford, and Samuel L. Jackson
IMDb Rating: 7.7/10
Rotten Tomatoes Rating: 90%
Platforms Available: Disney+
People say that Scarlett Johansson never looked any prettier than in this movie. She is looking so beautiful in the movie that it is evident why Captain America couldn't resist kissing her.
As Steve Rogers adjusts himself in the modern contemporary world, he is accompanied by Natasha Romanoff (Black Widow) and Sam Wilson (Falcon) in his mission to reveal the mystery behind a violent, obscure assassin. Who is the assassin going to be? Is it a close friend?
10. Under the Skin (2013)
Director: Jonathan Glazer
Writer: Walter Campbell, Jonathan Glazer
Cast: Scarlett Johansson, Paul Brannigan, and Robert J. Goodwin
IMDb Rating: 6.3/10
Rotten Tomatoes Rating: 85%
Platforms Available: Amazon Prime Video (Buy/Rent)
Extra-terrestrial creature tours around Scotland disguised as a human female, roaming to capture innocent men into her van. She then lures and throws them into a different dimension where they are food for bizarre creatures. The movie didn't do well at the box office, but the fans still didn't miss seeing this beauty. Will the alien figure grow human sentiments?
Read More: Top 20 John Candy Movies To Watch Right Now
11. Her (2013)
Director: Spike Jonze
Writer: Spike Jonze
Cast: Joaquin Phoenix, Amy Adams, Rooney Mara, Olivia Wilde, and Scarlett Johansson
IMDb Rating: 8/10
Rotten Tomatoes Rating: 94%
Platforms Available: Netflix
The movie in which you won't see her anywhere, but that's all you would remember when you try to recall the movie. Although Scarlett Johansson is not seen in the movie, her voice is always there. Theodore Twombly is an introverted writer.
He buys an AI system that will support his writing. However, as he begins to explore the AI's ability to learn and adjust, he starts falling in love with it. People suggest a close relationship between this movie and 'Lost in Translation' because of various aspects. Do check that out too. Is there a connection between the two films?
12. Don Jon (2013)
Director: Joseph Gordon-Levitt
Writer: Joseph Gordon-Levitt
Cast: Joseph Gordon-Levitt, Scarlett Johansson, Julianne Moore, Rob Brown, GlenneHeadly, Brie Larson, and Tony Danza
IMDb Rating: 6.5/10
Rotten Tomatoes Rating: 79%
Platforms Available: Apple TV (Buy/Rent) and Amazon Prime Video (Buy/Rent)
Jon Martello, a bartender in New Jersey, is a porn addict who never had a real relationship with a woman. However, upon meeting Barbara, he has to improve his working habits, as Barbara cannot be seduced easily. Jon finally starts real lovemaking, but his infatuation with erotic endangers to wreck everything.
This movie is on the top list of every Scarlett Johansson fan. Scarlett has shown her hot side of personality in the movie, although the movie has a weak plot. The actors support the movie with all their force. Will she handle this behavior in an adult relationship?
13. Hitchcock (2012)
Director: Sacha Gervasi
Writer: John J. McLaughlin
Cast: Anthony Hopkins, Helen Mirren, Scarlett Johansson, Toni Collette, Danny Huston, Jessica Biel, James D'Arcy, and Michael Wincott
IMDb Rating: 6.8/10
Rotten Tomatoes Rating: 60%
Platforms Available: Amazon Prime Video (Buy/Rent)
It is a biography of Alfred Hitchcock and his wife, Alma Reville. Alfred Hitchcock and his wife Alma chose to produce a movie based on a horror novel to set down retirement reports.
But Alma steps down from it to work on a different project as Hitchcock's problems keep stacking up. Scarlett Johansson plays Janet Leigh, the star of the movie Psycho. What will the couple go through?
14. The Avengers (2012)
Director: Joss Whedon
Writer: Joss Whedon
Cast: Robert Downey Jr., Chris Evans, Mark Ruffalo, Chris Hemsworth, Scarlett Johansson, Jeremy Renner, Tom Hiddleston, Clark Gregg, Cobie Smulders, StellanSkarsgård, and Samuel L. Jackson
IMDb Rating: 8/10
Rotten Tomatoes Rating: 91%
Platforms Available: Disney+ and Amazon Prime Video
Nick Fury is forced to initiate the Avengers Initiative as Loki, along with the Chitauri Army, threatens to destroy Earth. He brings together the biggest superheroes of all time as a team to stop Loki and save the Earth.
The Avengers struggle to work as a team but eventually, they win the battle against Loki. Scarlett Johansson, with this character, possibly made the best choice for her life. We will always love to watch Natasha Romanoff wherever we can.
15. Match Point (2005) 
Director: Woody Allen
Writer: Woody Allen
Cast: Brian Cox, Matthew Goode, Scarlett Johansson, Emily Mortimer Jonathan Rhys Meyers, Penelope Wilton
IMDb Rating: 7.6/10
Rotten Tomatoes Rating: 77%
Platforms Available: Amazon Prime Video
In the enigmatic world of "Match Point," the delicate strings of fate intertwine with passion and ambition. Set against the backdrop of London's upper echelons, Chris Wilton, a former tennis pro turned social climber, finds his life entangled in a web of desire, secrets, and choices that could tip the balance of his future.
The courtship of power and privilege collides with a dangerous liaison, ultimately revealing that love's game is played on a far more treacherous court.
As Chris becomes ensnared in a world of duplicity, his decisions drive him down a heart-pounding path where the thrill of success is matched only by the chilling consequences of his actions.
16. The Nanny Diaries (2007)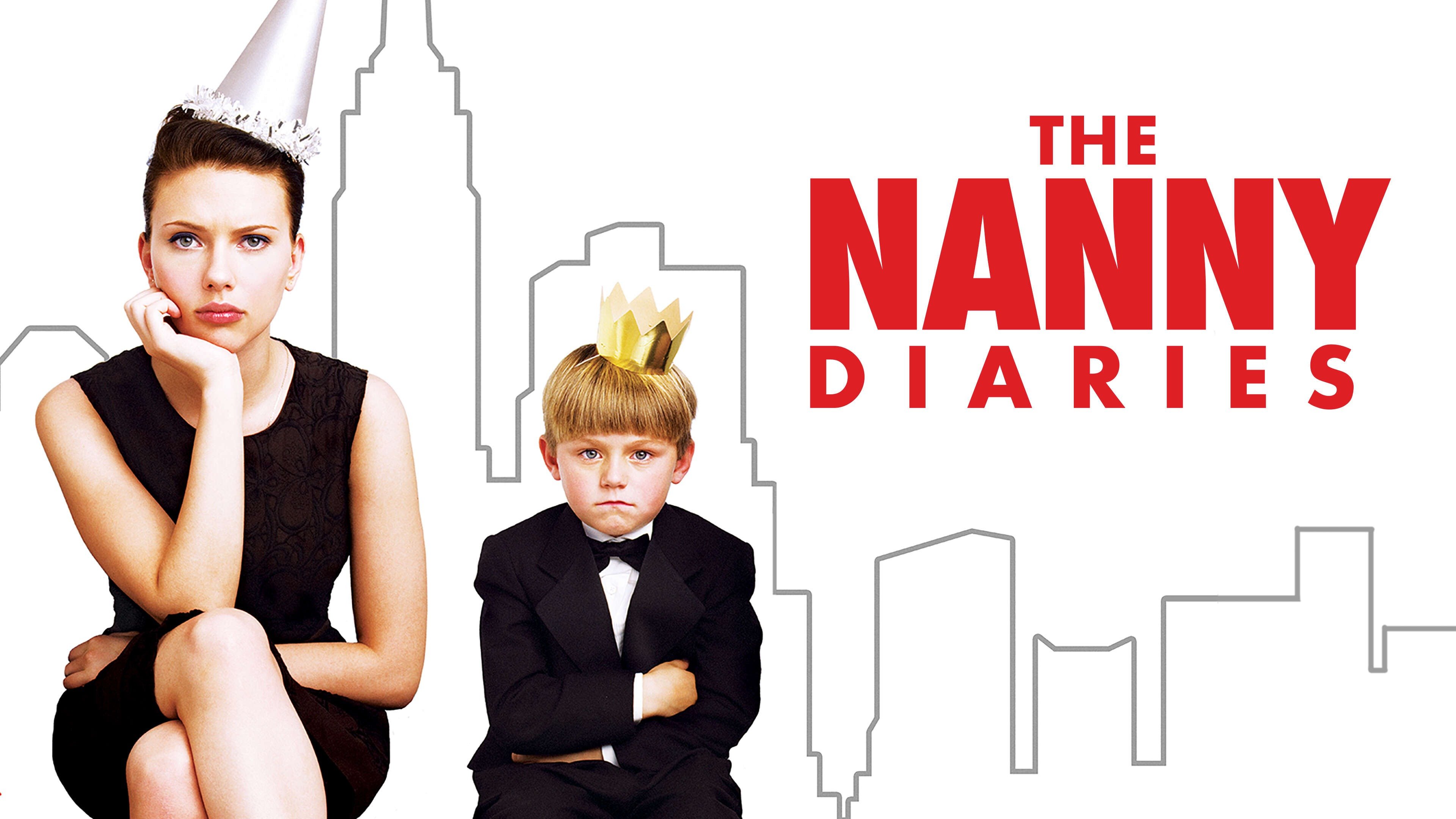 Director: Shari Springer Berman, Robert Pulcini
Writer: Shari Springer Berman, Robert Pulcini
Cast: Scarlett Johansson, Laura Linney, Alicia Keys, Chris Evans, Donna Murphy, Paul Giamatti
IMDb Rating: 6.2/10
Rotten Tomatoes Rating: 34%
Platforms Available: Amazon Prime Video
In the bustling heart of New York City, "The Nanny Diaries" unfolds the tale of Annie, an unwitting college student turned nanny. She finds herself thrust into the high-stakes world of the elite X family, where luxurious penthouses hide secrets beneath their opulent façades.
As Annie navigates the chaotic lives of the X parents and befriends young Grayer, her charming and curious charge, a quirky bond forms. Juggling chauffeuring duties, handling a demanding socialite mom, and deciphering the nuances of Manhattan's upper echelons, Annie learns that appearances can be deceiving. 
Laughter, tears, and unexpected twists make this movie a rollercoaster of emotions.
17. Scoop (2006)
Director: Woody Allen
Writer: Woody Allen
Cast: Woody Allen, Hugh Jackman, Scarlett Johansson, Ian McShane
IMDb Rating: 6.6/10
Rotten Tomatoes Rating: 41%
Platforms Available: Amazon Prime Video
In the whimsical world of Scoop (2006), a young journalism student named Sondra meets the enigmatic magician Sid Waterman, who claims to possess a remarkable scoop from beyond the grave. The deceased journalist Joe Strombel, communicating from the afterlife, provides details of a sensational murder mystery involving the privileged and the powerful.
Sondra teams up with Sid to investigate, leading them into a comical labyrinth of intrigue, illusion, and unexpected romance. As they navigate the dazzling streets of London, the duo must uncover the truth behind the high-society secrets while keeping the audience guessing and entertained.
With magic, murder, and mirth, Scoop casts a spell of mystery and laughter that will keep you guessing until the final reveal.
18. He's Just Not That Into You (2009)
Director: Ken Kwapis
Writer: Abby Kohn, Marc Silverstein
Cast: Ben Affleck, Jennifer Aniston, Drew Barrymore, Jennifer Connelly, Kevin Connolly, Bradley Cooper, Ginnifer Goodwin, Scarlett Johansson, Justin Long
IMDb Rating: 6.4/10
Rotten Tomatoes Rating: 41%
Platforms Available: Amazon Prime Video and Jio Cinema
He's Just Not That Into You (2009) weaves a captivating tale where love's labyrinth is illuminated by the spark of self-discovery. Set in Baltimore, this film unravels the lives of interconnected characters, each grappling with the enigmatic dance of attraction, communication, and expectation.
From a woman navigating the realms of online dating to a commitment-phobic man hesitant to take the plunge, the story brims with relatable dilemmas.
Against a backdrop of laughter and tears, the characters explore the nuances of love's labyrinth, illuminating the truth that sometimes, the most unexpected connections can lead to the most profound revelations about the heart's desires.
19. Girl With A Pearl Earring (2003)
Director: Peter Webber
Writer: Olivia Hetreed
Cast: Colin Firth, Scarlett Johansson, Tom Wilkinson, Judy Parfitt, Cillian Murphy, Essie Davis, Joanna Scanlan, Alakina Mann
IMDb Rating: 6.9/10
Rotten Tomatoes Rating: 73%
Platforms Available: Amazon Prime Video
In the atmospheric film "Girl with a Pearl Earring" (2003), a mesmerizing canvas of 17th-century Amsterdam comes to life as the enigmatic portrait by Vermeer becomes the backdrop for an intriguing tale. Gripped by the poignant gaze of Scarlett Johansson's Griet, a humble servant, the captivating brushstrokes conceal secrets of desire, artistry, and social intricacies.
As she becomes the silent muse to the masterful painter played by Colin Firth, the film unravels a delicate dance of unspoken emotions. Amidst the vivid hues and whispered intentions, the canvas conceals a narrative as rich and mysterious as the pigment-laden oils themselves, leaving audiences entranced by the subtle strokes of beauty and longing.
20. The Prestige (2006)
Director: Christopher Nolan
Writer: Jonathan Nolan, Christopher Nolan
Cast: Hugh Jackman, Christian Bale, Michael Caine, Scarlett Johansson, Rebecca Hall, Andy Serkis, David Bowie
IMDb Rating: 8.5/10
Rotten Tomatoes Rating: 76%
Platforms Available: Amazon Prime Video 
In the mesmerizing cinematic enigma "The Prestige" (2006), directed by Christopher Nolan, two rival magicians, Robert Angier and Alfred Borden, engage in an electrifying battle of wits that transcends mere trickery.
Set against the backdrop of Victorian-era London, the film entwines their fierce competition with intricate illusions, dark secrets, and a haunting pursuit of the ultimate magic trick, "The Transported Man."
As the plot twists and turns like an intricate puzzle, viewers are drawn into a spellbinding world where reality and illusion blur, challenging perceptions and unraveling minds. With impeccable performances from Christian Bale and Hugh Jackman, "The Prestige" is a tantalizing mixture of obsession and sacrifice that leaves audiences astonished and questioning long after the final curtain falls.
The Best Roles Of Her Career
1. Black Widow or Natasha Romanoff in Iron Man 2 (2010)
The goddess of beauty in a leather dress? Is there a better heaven for the fans? Nah! In her early 20's she went on a 5-week training for the character. Her career skyrocketed from that point, and then there was no stopping it. "Iron Man 2 was the first time I had to combat train. It was grueling.
I found out that I had got the role five weeks before we started shooting. So, I just had to transform in those five weeks. It was a pretty intense time. It's been such a gift for me. Because I was probably maybe 23, or 24 at the time. It gave me this life of physical acumen I would probably never have had otherwise."
The movie grossed $623.9 million worldwide and became the third highest-grossing movie of the year in the United States and Canada.
2. Lucy Miller in Lucy (2014)
The writer and director Luc Besson, who brought you the masterpiece Léon: The Professional, came again with a blockbuster film 'Lucy.' In the movie, a young woman is forced to smuggle drugs.
However, the drug is an unusual one, and after getting mixed with Scarlett's blood, her brain capacity starts increasing. The movie earned $463 million, which is more than 11 times the $39 million budget.
"Life was given to us a billion years ago. Now you know what to do with it."
3. Barbara Sugarman in Don Jon (2013)
Probably the steamiest Scarlett movie ever. From the writer-director Joseph Gordon-Levitt, who marked his feature directorial debut with this movie in 2013. With a budget of $5.5 million, the movie managed to make $41.3 million.
The plot isn't an extraordinary one, but that's the case with most drama movies. This movie stands out from the rest because the actors have shown their hot side in this movie, which was never seen before.
As played by Joseph Gordon-Levitt, Jon Martello gives up his womanizing for the one girl- Barbara Sugarman, played by Scarlett Johansson. Unfortunately for the new couple, Jon cannot give up watching internet porn and is addicted, which is his only source of 'losing himself.' There's not much in the story, but Scarlett's performance in this one will never be forgotten.
4. Grace MacLean in The Horse Whisperer (1998)
At the age of 12, Scarlett gave this mind-blowing performance that shocked the viewers. In the movie, Grace is an injured teenager just met with a traumatic experience. The director and protagonist of the movie, Robert Redford, plays Tom Booker, who is hired to help Scarlett and her horse heal from the traumatic incident.
The movie grossed $186.9 million worldwide. Scarlett gave the performance, which brought her into great directors' eyes with an injured amputee's role.
5. Nicole Barber in Marriage Story (2019)
The writer, and director Noah Baumbach, Marriage Story was released on Netflix and took the audience by surprise with the intense acting sequences of the actors. Scarlett plays the role of a married woman who hires a lawyer to divorce her husband.
She displays the emotions of a repressed woman, finally turning into the lava of emotions bursting out. With her extraordinary performance, Scarlett was nominated for Best Actress at the Academy Awards.
With every new movie, she proves that she is an extremely dedicated actor and always manages to give the viewers something new. Let's look at the list of the latest movies you should watch this New Year's time.