Over the past many years, Hollywood has made many films based on conspiracy theories (popularity called "Illuminati"). The Illuminati itself can be fascinating to learn but, at the same time, really hard to believe, and yet they serve as a great source for many screenplays. Here is the best list of movies similar to Illuminati.
Action, thriller, drama, adventure, and various other genres of films have been made with the help of the Illuminati. Here is a list of films based on the Illuminati.
1. Slender Man (2018)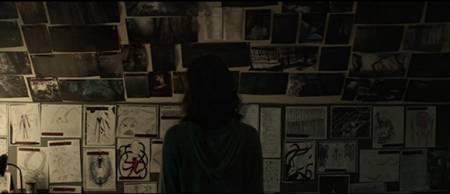 This 2018 horror film was based on the internet meme created back in 2009. A forum user named "Victor Surge" created this eponymous being depicted as a tall and thin man with a blank head and usually wearing a suit.
The film's plot follows a group of girls who call upon the Slender Man to see if he is real or not, only to have themselves haunted by the being and then mysteriously disappearing one by one. The film stars Joey King, Jaz Sinclair, Julia Goldani Telles, Annalise Baso and Javier Potet.
2. Area 51 (2015)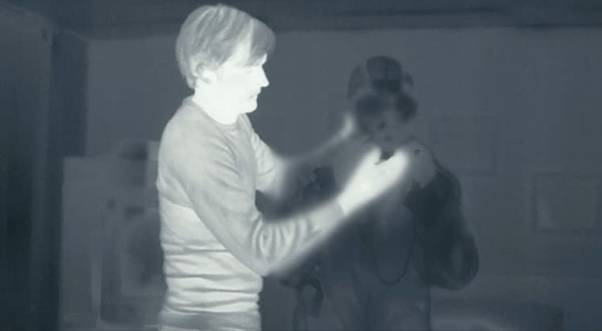 This film was made back in 2015. It, however, gained popularity in 2019 in the wake of the much-anticipated Area 51 raid. Many theories suggest that the government keeps secret information and material about extraterrestrial life at the Area 51 compound (a place where even Mr. Beast couldn't resist going!).
This theory was enough for a film to be made. The director of Paranormal Activity and Insidious, Oren Peli, directed this film.
The film follows a group of friends who infiltrate Area 51 to find out its secrets. They, however, find themselves attacked by soldiers as well as the extraterrestrial beings there. The film is presented in the found footage format like Paranormal Activity.
3. 2012 (2009)
Roland Emmerich, who is well known for directing disaster films, directed this 2009 disaster thriller. 2012 was based on the phenomenon which indicated that the cataclysmic events would occur on 21st December 2012. This day was supposed to be the end of the world and all forms of its civilizations.
That theory formed the basis of this film which stars John Cusack, Chiwetel Ejiofor, Thandie Newton, and Woody Harrelson.
4. The Wicker Man (1973) 
The Wicker Man is considered to be one of the greatest horror films of all time. The film is based on the concept of paganism. The film follows a police sergeant in search of a missing girl. He arrives in a Scottish village on an island to find her but is shocked when he is told that the girl never existed.
5. The Matrix (1999) 
One of the most acclaimed sci-fi films of all time, The Matrix generated a new belief in conspiracy theorists that Earth is a simulated environment run by cyber intelligence.
One of the most acclaimed sci-fi films of all time, The Matrix generated a new belief in conspiracy theorists that Earth is a simulated environment run by cyber intelligence.
The film follows a computer hacker named Neo, who uncovers a disturbing truth no one should know and embarks on a journey to free people from The Matrix. The film stars Keanu Reeves, Carrie Anne-Moss, and Laurence Fishburne.
6. The Omen (1976)
An ambassador for the United States lives a happy life with his family in England until mysterious deaths start happening around him. He starts suspecting that his own son may be the Anti-Christ.
7. The Da Vinci Code (2006)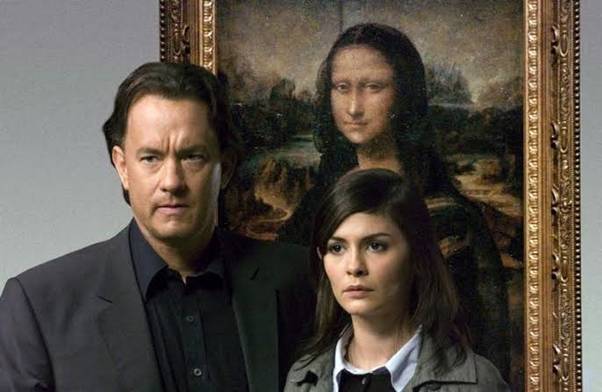 Starring Tom Hanks, the film revolves around a symbolist, Professor Robert Langdon, who travels to London to investigate a murder committed in a bizarre manner. He soon finds that the murder was committed for religion and uncovers a well-protected secret.
8. Angels & Demons (2009)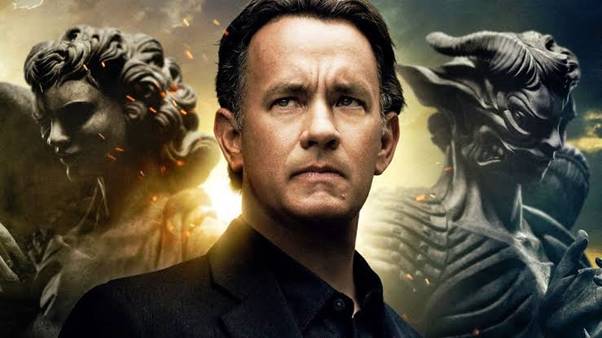 The sequel to The Da Vinci Code follows Robert Langdon, who is now in the pursuit of a mysterious Illuminati terrorist. The terrorist is in possession of anti-particle matter which he intends to use to create religious intolerance.
9. Abraham Lincoln: Vampire Hunter (2012)
Some conspiracy theorists claim that the 16th president of the United States, Abraham Lincoln was a secret vampire hunter. Author Seth Grahame-Smith wrote an entire book based on this ridiculous theory, and soon, a film based on this book was made.
Lincoln becomes a vampire hunter after his mother is killed by a vampire and goes on a journey to drive the vampires out of the country.
10. Inferno (2016)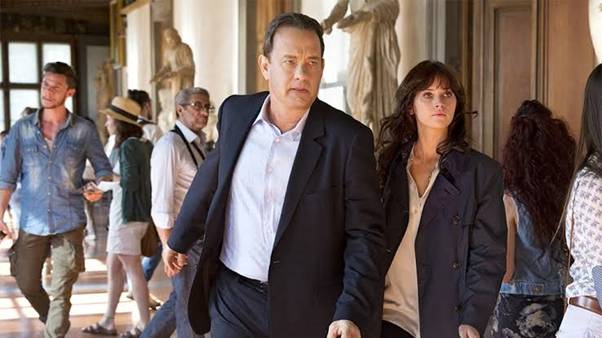 Robert Langdon, despite suffering from amnesia, teams up with a doctor to prevent a mad billionaire scientist from wiping off a majority of the earth's population.
11. The Shining (1980)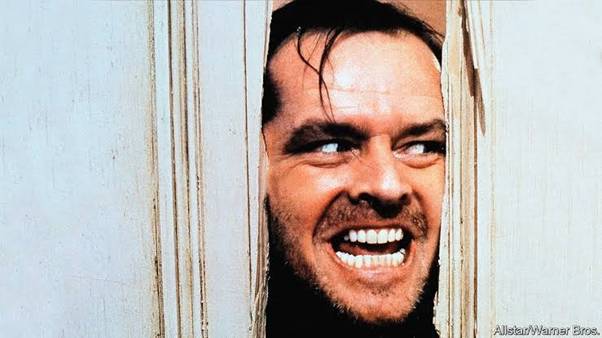 A writer currently suffering from writer's block is hired as a caretaker for an isolated hotel. When a snowstorm hits, he and his family are stranded there. He soon begins to lose his sanity while his son and wife start uncovering some of the hotel's dark secrets.
12. A Clockwork Orange (1971)
Directed by the legendary Stanley Kubrick, the film follows a psychopath named Alex who has been imprisoned for his heinous crimes. He volunteers to be a part of the experimental therapy to reduce his sentence, but things don't go exactly as planned.
13. Rosemary's Baby (1968)
A couple is trying hard to have a baby move into a new neighborhood fill with strange people. Matters start taking a turn for the worse when she gets pregnant and suspects that the neighbors are after her baby.
14. End Of Days (1999)
In this film, a former detective gets embroiled in a religious conflict where he must protect a woman who was chosen by evil forces to conceive the Anti-Christ. The film stars the legendary Arnold Schwarzenegger.
15. Chinatown (1974)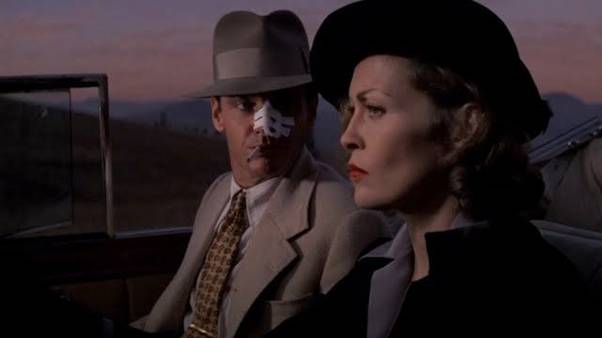 Jack Nicholson stars as a private detective hired by a woman to spy on her husband to see if he is having an affair. The situation becomes worse when the husband dies, and the detective finds himself in a web of treachery and deceit.
16. Executive Actions (1973)
This Dalton Trumbo-penned docudrama, adapted from playwright Donald Freed and Rush to Judgement author Mark Lane's story, is the grandfather of all Kennedy assassination films, and it continues to be a fascinating record of a specific period in conspiratorial thinking.
17. Everything Everywhere All at Once (2022)
A middle-aged Chinese immigrant gets sucked into a wild adventure where she must travel to different universes and connect with the lives she might have led if she is to be the one to save existence.
18. Eyes Wide Shut (1999)
Following his wife's admission of unmet desire, a Manhattan doctor sets out on an odd, all-night journey. The lines between reality and illusion become blurry as he travels through the rituals of a secret society
19. Conspiracy Theory (1997)
Mel Gibson's character in Conspiracy Theory, Jerry Fletcher, uses a newsletter that he physically delivers to people who voluntarily want to subscribe in order to spread his outlandish notions about militias, the UN, the Vietnam War, and anything else that comes to mind.
Conspiracy theorists still struggled to spread their message beyond a self-selected group of like-minded individuals in 1997 
20. 23 (1998)
A friend realizes there is money in computer hacking when orphaned Karl Koch and his friend David begin getting into government and military computers. He then flies to East Berlin in an effort to get in touch with the KGB. 
21. Illuminati (2020)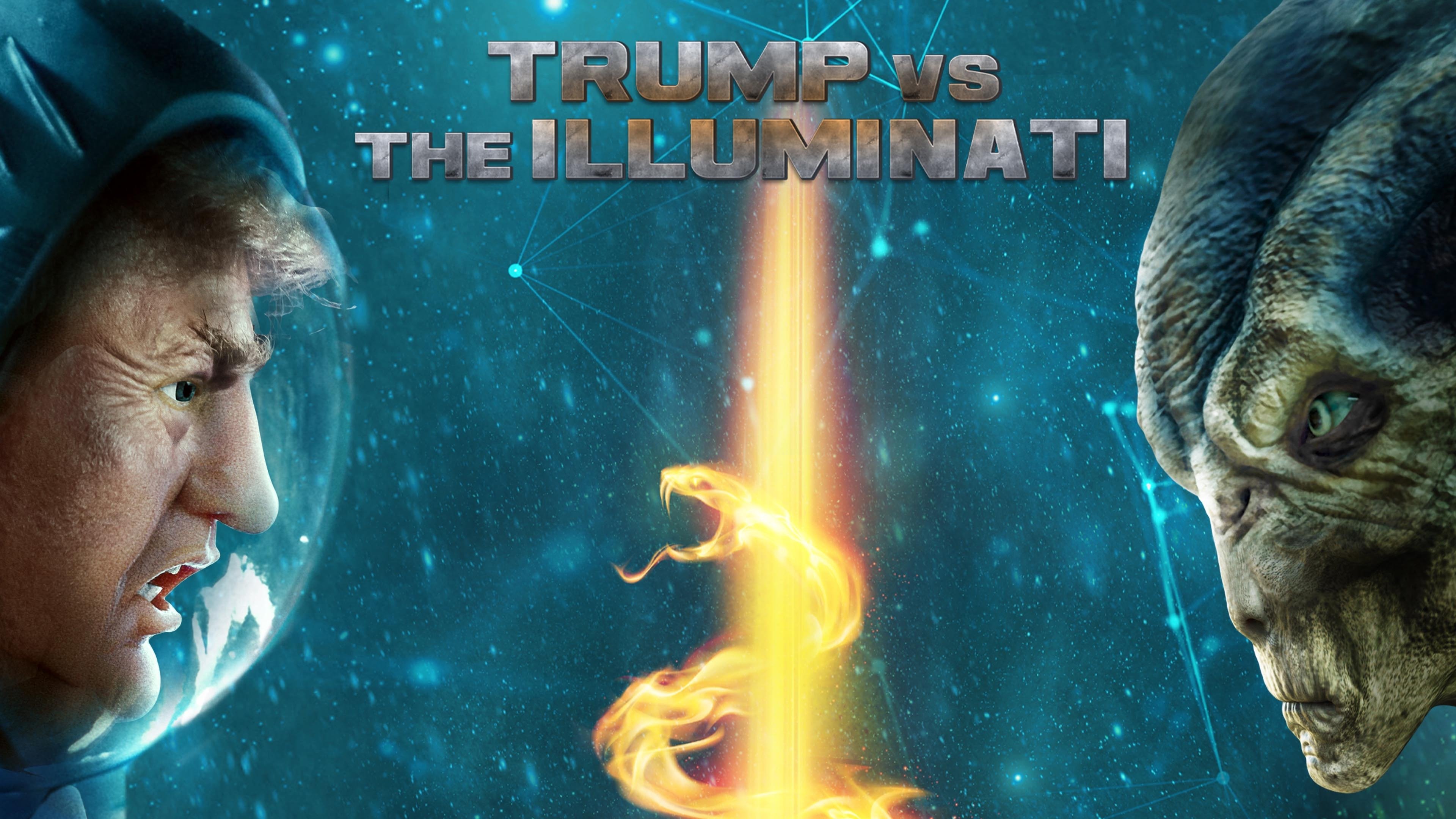 The new term for organizations thought to control the world is "secret societies." Numerous evil deeds committed against humanity have been attributed to or blamed on these organizations.
The mysterious Illuminati is without a doubt one of the most infamous secret societies. The purpose of this documentary is to shed light on the alleged "keepers of the light."
22. Blue Blood (2019)
Unaware of how they got there, two female hikers wake up in the middle of the forest. They are forced to engage in a ritualistic occult quest in which they must fight for their lives against a cloaked evil.
23. JFK (1991)
The inquiry into the murder of District Attorney Jim Garrison is the subject of this film. He went on to support his theory that a conspiracy was responsible for Kennedy's murder.
24. The Net (1995)
When computer programmer Angela Bennett unintentionally learns about government secrets, her entire world is turned upside down. The only way to restore Angela's identity is by giving someone a disc that holds the secrets because her identity has been erased. 
25. Inception (2010)
Cobb enters his targets' dreams to take information from them. Saito offers to erase Cobb's criminal record in exchange for conducting an inception on the sick son of one of his rivals
The films in this list are some of the best Illuminati films made. They will make you wonder at the ridiculousness of the theories, interest you, and entertain you. Some of them may also make you wonder what the reality could possibly be.
Numerous films based on Illuminati and conspiracy theories have been made over the years. There is absolutely no doubt that there will be more in the coming years with some of them being equally ridiculous as the previous ones yet fun to watch. But first, make sure you are caught up with these ones on the list! Happy Watching!
Read More: The 20 Best TV Shows Based on Mossad