Area 51 has become a pop culture reference and a massive topic for memes and debate in recent years. Some months back, through a Facebook group called 'Storm Area 51', some people tried to raid Area 51 in the hope of finding some substantial proof of extra-terrestrial life and ending the debate once and for all.
Area 51 has been a sort of mystery for many people, and there are many movies made that are directly or indirectly linked to Area 51. Some of them show the real side of Area 51, and some are just fuel on which conspiracy theories fire has been burning all these years.
1. District 9 (2009)
District 9 is very different from all the Alien science fiction movies as it shows the vulnerable side of Aliens. In this movie, a spaceship landed on the ground in South Africa and relocated to an area called District 9, where humans settled aliens.
Humans found there are many aliens in the spaceship with some kind of mutated disease; District 9 deals with so many themes and remains interesting throughout, a must-watch.
2. Zero Dark Thirty (2012)
Zero Dark Thirty shows you the real side of Area 51. Area 51 in Nevada is an American Air Force base, and it is among the biggest bases in the world.
Zero Dark Thirty deals with the Investigation, search and then the assassination of Osama bin Laden, the director of Zero Dark Thirty Katheryn Bigelow, was already an Oscar winner when this movie came out, so hopes for this film were as high as they could be, and Kathryn didn't disappoint.
3. Area 51 (2015)
As clear as its name, Area 51 is a film about three friends that try to infiltrate the base in Area 51 and try to find out what has been going on there, where they find a lot of things that they were not supposed to. It is shot like a found-footage documentary. It is just a Hodgepodge of conspiracy theories mixed with really funny scenes that try to be scary.
4. 51 (2011)
Another mixture of conspiracy theory and a little fiction, 51 is a movie where the American government, under political pressure, allows two journalists and their assistants to visit the base at Area 51.
For some time, everything goes well, but one 'occupant' of the base tries to escape the facility and try to liberate others of his species too. Check it out if you are also an Area 51 enthusiast.
5. Men in Black (1997)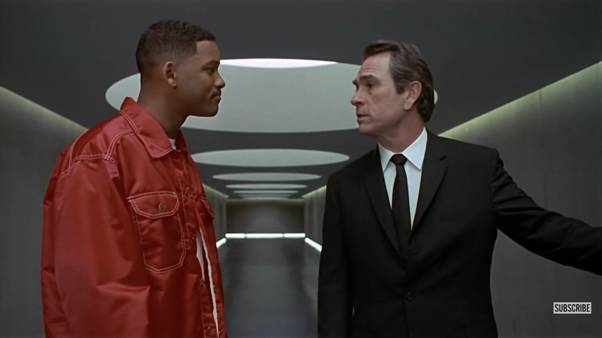 Everyone loves this movie and the sequels too, and if you ask any conspiracy theorist about Area 51, he will tell you there is an alien base there.
Communication center sort of stuff, Men in Black, creates a world where Aliens live among us and get deported for bad behavior, Invasion, attacks, and whatnot, and seriously, it is very hard not to like it regardless of your thoughts, Area 51.
6. Arrival (2016)
Directed by the Visionary Denis Villeneuve, Arrival tells you a story about different aircraft in different parts of the world, when the US government sends linguistic expert Louise Banks to unravel the language used by the 'Heptapods' to see what they want.
It is the pure blessing of a movie, and any Area 51 enthusiast or not should watch it for cinematic brilliance.
7. Independence Day (1996)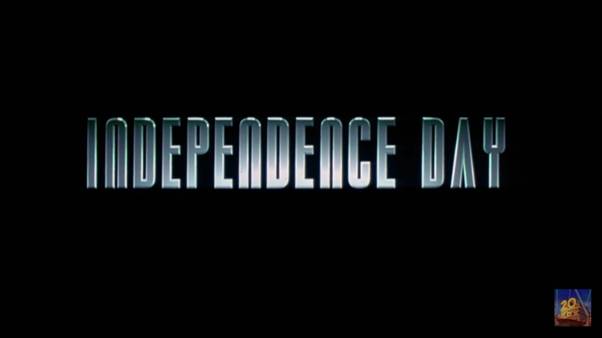 A big flying saucer enters Earth's orbit and sets out several saucers to destroy the Earth, the humans led by an MIT engineer launch a counterattack but fail, they bring one of the injured alien bodies to Area 51 where they learn that the American government has been researching Alien form since 1947, and they have an alien spaceship. Independence Day could be the perfect watch for a boring Sunday.
8. Bob Lazar: Area 51 and Flying Saucers (2018)
Bob Lazar is one of the biggest conspiracy theorists when it comes to Area 51. He even states that he was hired to reverse engineer an alien spacecraft and has a documentary on Netflix. You can check it out, Lazar stated that Humans and Aliens have been communicating and working with each other for more than 10,000 years. Ooh, spooky!
9. Project 12 (2012)
Some military servicemen are assigned to a secret project, and that too on a secret site deep in the Nevada desert, which is Area 51. What is that secret project? You have to see the movie to find out, but this is one of the better films that came out that are related to Area 51.
10. 51 Nevada (2018)
Another movie but the same premise similar to itself, a couple trying to unravel the mystery of Area 51, and it has a time loop and whatnot you can watch it if you have nothing else serious to do.
11. Return to Area 51 (2002)
The IMDb introduction of this move reamovie'A Look at the top-secret military base in Nevada that doesn't exist on any map,' but it is much less interesting than the Logline it gives itself.
12. Paul (2011) 
A brilliant comedy by Simon Pegg and Nick Frost which are my favorite movie buddies. In this movie, their characters visit Comic-CComic-Con they meet an alien outside Area 51. The movie is tremendously funny and a must-watch.
13. Alien Domicile (2017)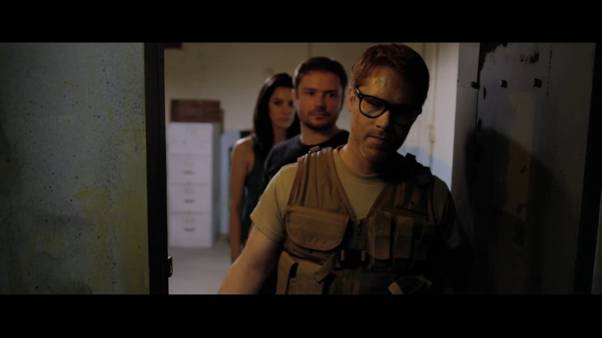 Alien domicile builds upon the American government's secrecy about Area 51. In the movie, the CIA finally accepts that there is an Area 51 in existence but nothing more than that, so some people (don't know why) try to get access to the site and find out themselves.
14. Interstellar (2014)
It might not be related to Area 51. Still, many theorists believe that the American government is making some kind of machinery that will help us to find some other extra-terrestrial life or race, just like in Interstellar.
15. Close Encounters of the Third Kind (1977)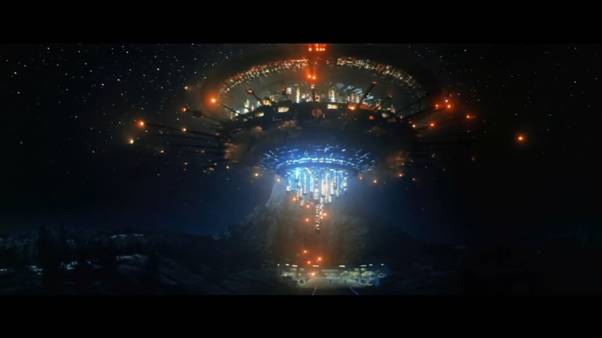 This American science fiction drama film, Close Encounters of the Third Kind was released in 1977. The plot revolves around Roy Neary, an everyday blue-collar worker in Indiana. His life changes after an encounter with a UFO.
16. Angry Video Game Nerd: The Movie
Storming Area 51 is all about having a good time and getting together in one of the world's most fictionalized locations. It shouldn't be seen as a danger or as serious.
So, an independent passion effort from a YouTuber, Angry Video Game Nerd, is here to wash off the spooky alien abduction and horror palette from the prior movies.  Storming Area 51 is all about having a good time and getting together in one of the world's most fictionalized locations.
It shouldn't be seen as a danger or as serious. So, an independent passion effort from a YouTuber, Angry Video Game Nerd, is here to wash off the spooky alien abduction and horror palette from the prior movies.
17. Zero Dark Thirty
American action thriller Zero Dark Thirty was released in 2012 and was written by Mark Boal and directed by Kathryn Bigelow. The movie dramatizes the nearly ten-year international manhunt that followed the September 11 attacks for Osama bin Laden, the terrorist organization Al-Qaeda's leader.
This investigation led to the discovery of his Pakistani compound and the military operation that resulted in bin Laden's death on May 2, 2011.
18. The Signal (2014)
Brenton Thwaites and Laurence Fishburne star in William Eubank's 2014 science fiction thriller The Signal, which was written by William and Carlyle Eubank and David Frigerio.
It had its world premiere at the 2014 Sundance Film Festival and opened in theatres on June 13 in the US. Jonah, Nic, and Haley, three MIT students, are driving to California to move Haley, a choice that strains Nic's friendship with her.
Nic uses forearm crutches to walk, and although it is never explicitly stated, he may have muscular dystrophy, multiple sclerosis, or another degenerative condition.
19. Men in Black 2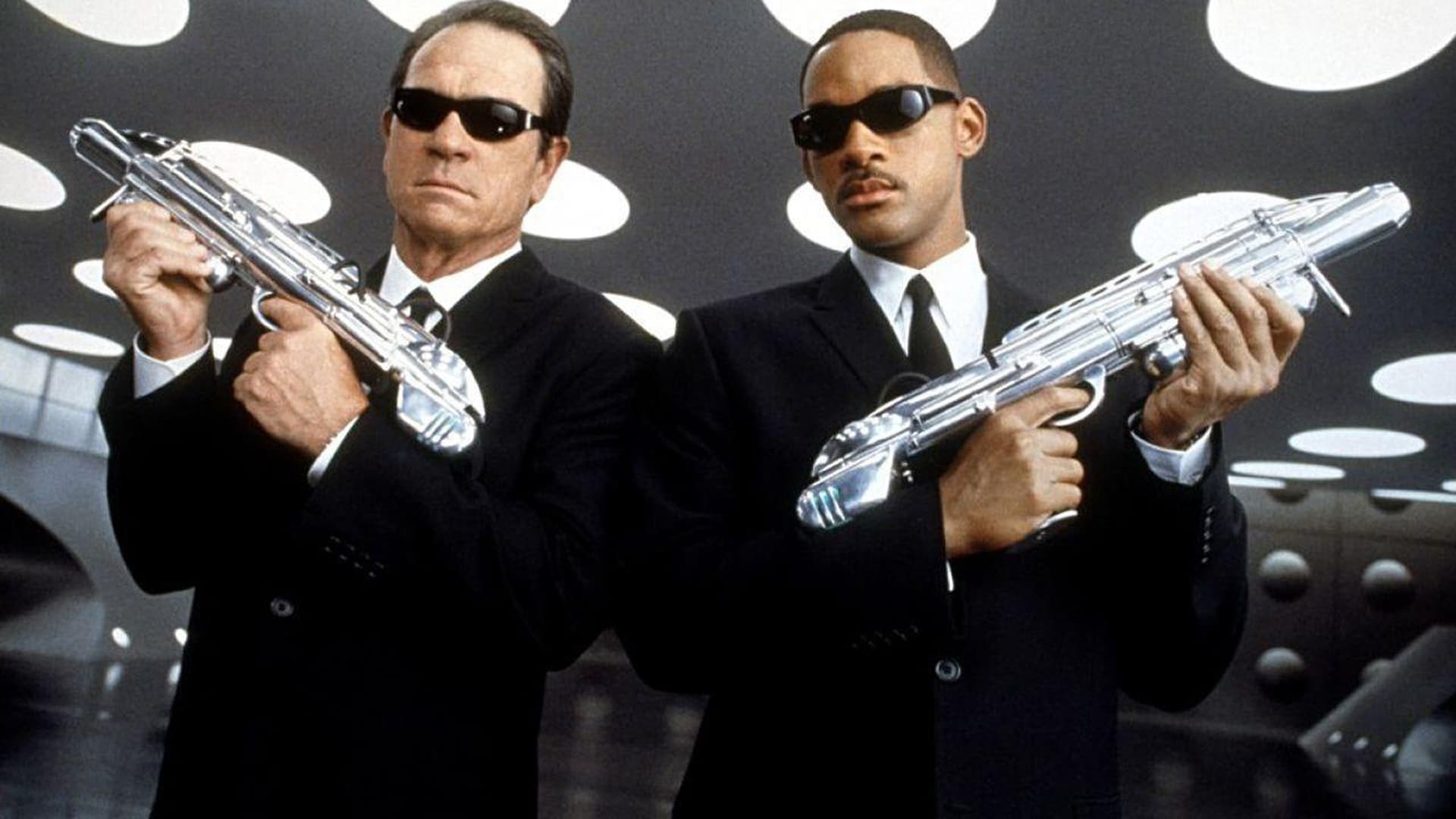 Five years after the first movie, Agent J has advanced to the position of top agent, but he has a bad habit of neutralizing partners who he believes are not emotionally capable of handling the work.
Waitress Laura Vasquez informs him that Serleena, a shapeshifting, plant-like Kylothian who has assumed the appearance of a Victoria's Secret lingerie model, and her two-headed servants Scrad and Charlie are the killers when he is asked to look into the death of an extraterrestrial named Ben at his pizza.
According to Laura, they were searching for something known as the Light of Zartha. Since J finds Laura to be very attractive, he violates MiB guidelines by not neutralizing her to remove her memories.
20. Men in Black 3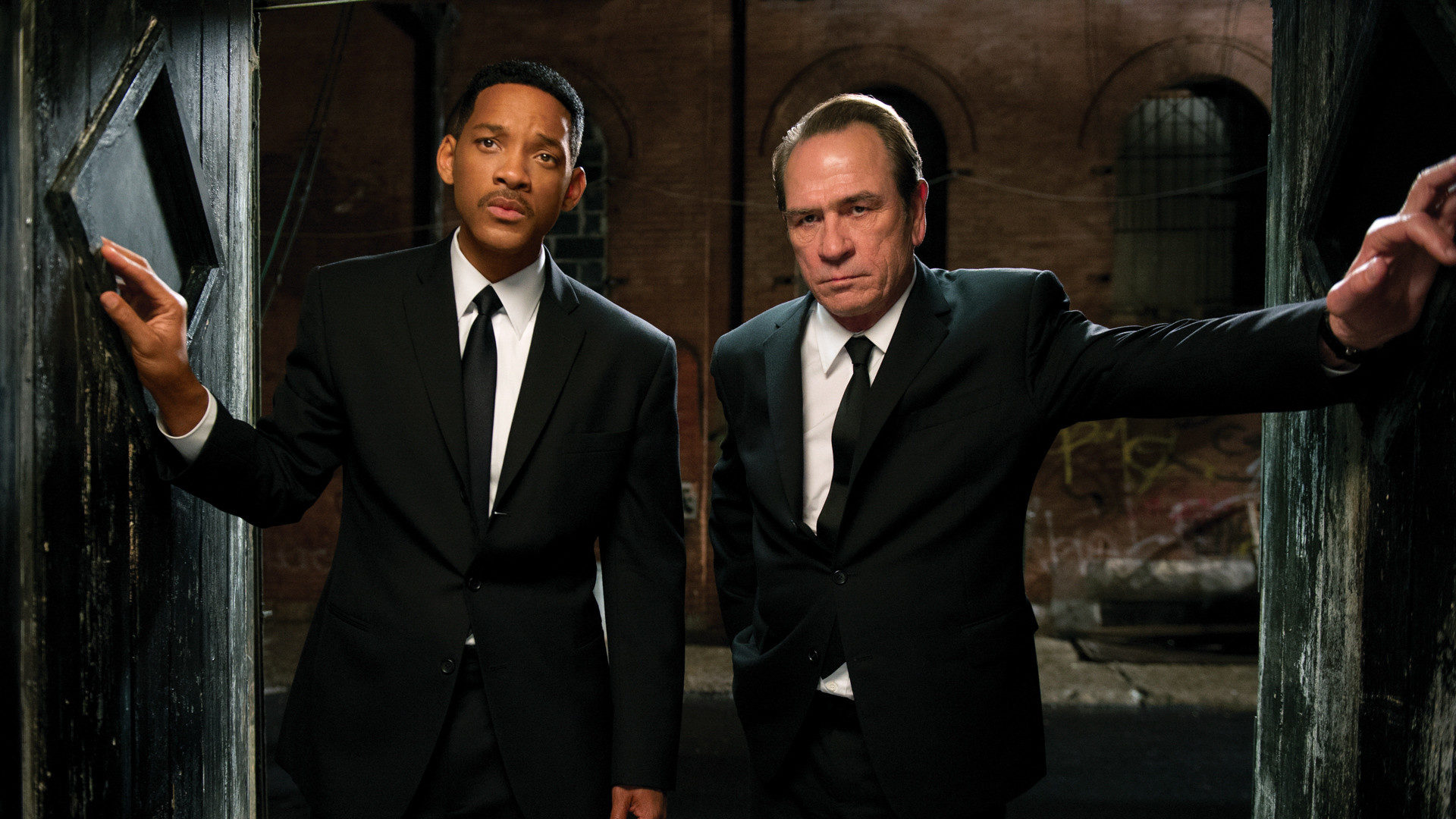 Boris the Animal In 2012, the last of the alien criminals, Boris, breaks out of a maximum-security prison on the moon to avenge Agent K who shot him in 1969, killing his left arm. Boris challenges K and his agent J, who tells him he is "already dead". K tries to stop J from chasing Boris and won't reveal any details about what happened during his arrest.
Back at MiB headquarters, J finds out that K was not only responsible for capturing Boris but also for deploying the "ArcNet" interplanetary security shield that stopped the "Boglodites" from attacking Earth, resulting in their destruction.
21. MIB International
The story begins in 1996 Brooklyn, where Molly Wright sees her parents neuralyzer Men in Black agents after seeing an intruder in their house. She helps the intruder escape and avoids neutralizing herself.
After being rejected by government agencies for her "delusions' about alien life, she tracks an alien landing in New York City. And then follows Men in Black agents to MIB headquarters.
She is caught entering the agency and impresses Agent O. Later she reveals that she has bypassed neutralizing, claiming that her obsession with finding them makes her 'perfect' for the job. And that she has no purpose outside of her search for MIB. She is assigned as a probationary agent as "Agent M" to the London branch of the organization.
22. Out of the Blue (2003 TV Movie)
Out of the Blue (2003) is an American documentary film about the UFO phenomenon. It was directed and written by James Fox and features Peter Coyote as the narrator. The film was released on TV on Sci-Fi Channel on 24 June 2003.
Out of the Blue interviews scientists, witnesses, and high-level military and government officials about some of the unidentified flying objects (UFOs) that have been reported in recent years. The film attempts to demonstrate that the UFO issue is shrouded in secrecy and ridicule. Escape from Area 51 (2021)
Sheera is an alien warrior who escapes from her captors at Area 51 using a power glitch. Now, Sheera has to escape from her enemies to save her friend Kyra and get back home.
24. Nope (2022)
The Haywood family operates a horse training and horse handling business in Agua Dulce California. The Haywood Ranch is used for film production. One day, a nickel falls from the sky, killing Otis Haywood Sr.
25. Prey (2022)
In 1719, on the Great Plains, a young Comanche woman. Naru is trained as a healer and dreams of becoming a hunter like her brother, Taabe. While hunting for deer, Naru sees strange lights in the skies, which she believes are Thunderbirds, and a sign that she is ready to be a hunter.
A tribe member is attacked by a cougar, and Naru goes with the search party to retrieve the injured man. While Taabe goes hunting for the prey. Naru finds large, unusual tracks, as well as a skinned, rattlesnake. She returns to Paake, and the three of them trap the cougar, but the cougar kills Paake.
It cannot happen that we talk about UFO landings and secret sites and not talk about Spielberg's CEOTTK. It was the first of its kind and dealt with the same kind of mystery as Area 51.
The government denies any existence of sightings of UFOs, but there is the existence of the third kind.
Area 51 is and has been a major asset for the American Air Force, from being a test site for military operations to setting up intelligence camps. Area 51 is used for some seriously classified stuff if by any chance anybody tries to raid the area. They may not find any aliens there, but they will find themselves in a whole lot of trouble.
But you can always make some good coffee or some popcorn to watch these movies. Some of them are brilliant but for others, well watch them at your own risk.
Read More: The 45 Best Movies like Interstellar You Should Watch Now