The Scream franchise has been the heartthrob of all the horror movie lovers out there because it is one of the greatest combinations of the perfect amount of spookiness with satirical and dark humor genres. Scream movie quotes are pure gold, added with a touch of humor. Scream is one such franchise that justified the presence of horror genre enthusiasts with its unique storyline, unbeatable performance, and countless satirical dialogues that make you go back to the film over and over again. Moreover, Scream is one of those horror movies that make you fall for the characters no matter how spooky it gets.
Since the news of the new movie of the Scream franchise is all over the internet, we thought we would make you relive one of the most legendary quotes this franchise has blessed us with in the past. Here is a list of 20 popular Scream movie quotes that are on the tips of every horror movie fan.
20. Sidney Prescott: It's just; what's the point? They're all the same. Some stupid killer stalking some big-breasted girl who can't act, who's always running up the stairs when she should be going out the front door. It's insulting.
Sidney Prescott delivers this iconic quote, and I have never seen anyone spitting facts more accurately than in this dialogue. This question manages to trigger us every time we settle down to watch a certified scary movie. These scary movies are all the same when it comes to going with a cliché storyline (which the creators might never get tired of using over and over again, pairing with new characters with similar curious personalities). And we viewers watch it with absolute interest no matter how monotonous it has been.
Scream movies are known for calling out other horror movies for being mainstream and then doing the same thing. If you like scary movies, go watch them right now because you are surely going to love the satirical comedy presented by the makers.
19. Sidney Prescott: You sick fucks. You've seen one too many movies!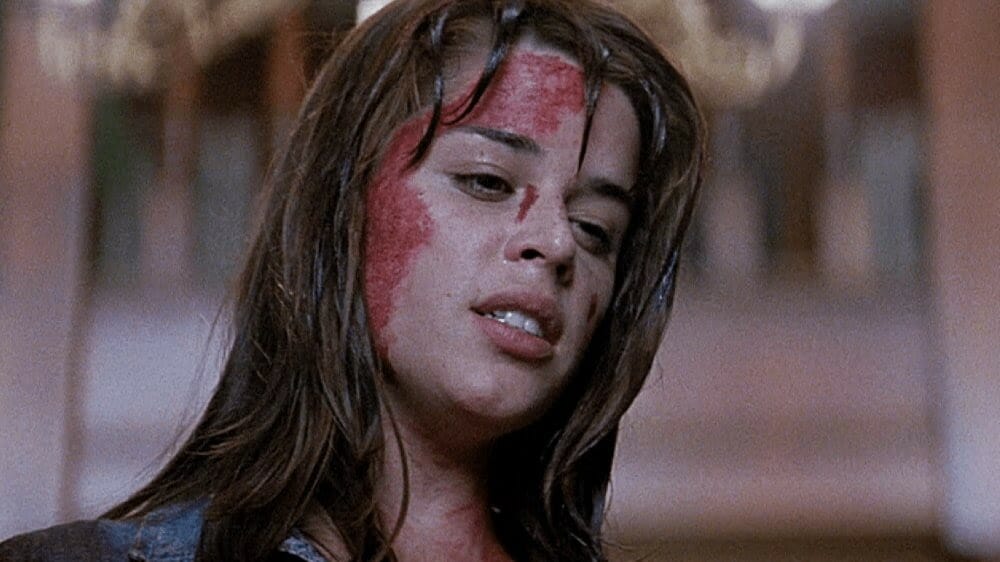 Billy Loomis: Now, Sid, don't you blame the movies. Movies don't create psychos. Movies make psychos more creative!

This quote is from the very first movie of Scream, which was released in the year 1996. The movie focuses on an exciting serial killer named Ghostface. Billy Loomis delivers the quote at the end of the movie, which depicts an unsettling truth that thrilling movies don't create psychos; they just lend some ideas to the killers to be more creative. This is one of the best Scream movie quotes.
When Sidney Prescott alarmingly says that Billy has gone insane by watching too many psychological thrillers, he comes up with this iconic line. Dear Billy, stop scaring us again and again with your horrifying reality checks, which stick to our heads forever!
18. Hallie: Stupid people go back. Okay? Smart people run.
This line had been delivered by Hallie, which serves as a tight slap to the horror movies for being a bit too cliché. This quote is about the people who are inquisitive about what's going on in order to gather some gossip about the killer in their neighborhood instead of running miles away to save their lives (it would be so interesting if the killers attacked them first!). This quote manages to make people have a good laugh every single time.
17. Ghostface: What's your favorite scary movie?
Ghostface delivers this quote while he attempts to build a friendly relationship with Casey before murdering her. We can never underestimate the unique style of Ghostface, which begins by telephoning the victims and asking all types of questions related to horror movies and then eventually killing them.
The entire conversation with Casey is one of the most thrilling conversations so far. What fascinates us is how the soft piano is playing in the background rather than in horror music. But still, the subtle background music blended perfectly with the conversation.
The movie impressed the audience with the extreme level of horror featured in the film. We might have planned to watch this film at least once with our cousins. Imagine that incident happening in real life; scary, isn't it?
16. Dewey Riley: What's wrong with just being Gale Weathers? I liked her.
These words are from the iconic character, Dewey. We all know how he had feelings for Gale Weathers and how she deserted Dewey and the town to make up for her career. Who doesn't want to fall for the aura of Courteney Cox every time she appears on our screens? She looks insanely gorgeous with her "I don't give a damn" attitude. She is even hilarious and relatable in some cases. The Scream franchise is incomplete without her. Courteney Cox not only gave us one of the greatest characters in a horror movie, but also, no one could ever compete with her.
15. Gale Weathers: I know that you're about fifty pounds overweight, but when I say hurry, please interpret that as, 'Move your fat, tub of lard ass now!
I found myself laughing so hard at this quote by Gale Weathers. We love her every time she gets passive-aggressive when there is even a slight hint of someone annoying her with his or her presence. And that's the situation where we see her spitting some of the greatest quotes that make us fall for her even harder. She is such a comic legend, and we can never get over her.
Courteney Cox brilliantly portrays the character of a senseless reporter. The above statement shows how harsh people involved in media can get when they are anxious to sell a story, no matter how terrifying it is.
14. Ghostface: You should never say, 'Who's there?' Don't you watch scary movies? It's a death wish. You might as well just come out here to investigate a strange noise or something.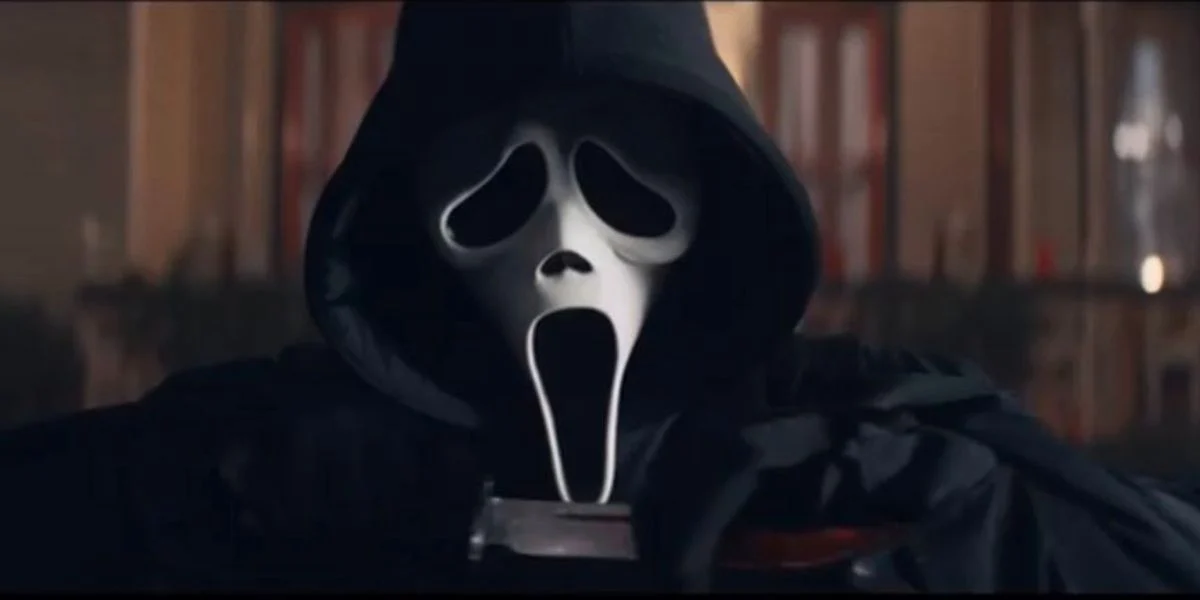 The iconic conversation between Ghostface and the victim, Casey, pretty much describes the entire franchise and how thrilling it is going to be in the final scenes. The quote seeks to present a satirical tone while making fun of the clichés in horror movies. That's what we adore the most about the Scream franchise is that it tells us how the horror films are exactly similar to each other while brilliantly implementing those clichés themselves.
Ghostface reaches out to her just like in her favorite scary movie (the punishment she got for having too many unlocked doors).
13. Gale Weathers: Hey, you need to check your conscience at the door, sweetie. We're not here to be loved."
We are back obsessing over another iconic Gale Weathers quote. This quote is a true representation of what Gale does best, and that is giving everyone a nice shut-up call. Her dialogues are absolute stress-busters and therapeutic at times. We might never run out of reasons to appreciate her because Courteney Cox played the character with utmost perfection. We are so looking forward to witnessing her in the upcoming movie.
Gale might sound violating at times, hurting everyone's feelings, but we can see her saying everything out loud without keeping anything in her heart. That is what we like the most about her, no matter how over-aggressive her personality sounds. In the above statement, Gale is trying to console Joel after receiving some hatred for implementing a sensitive approach in reporting a story.
12. Cici: That is so Moral Majority. You can't blame real-life violence on entertainment."
In the entire Scream franchise, we see characters often referring to the horror movie called Stab, which revolves around a psycho killer who wears a Ghostface mask to kill people. In Scream 2, we get to experience the same incidents happening at Sidney Prescott's college. Everyone blames the movie for creating an unsettling situation in and around the campus. To this, one of the college students argues that movies can never be blamed for someone acting insane.
Turns out it was actually that movie that the killer was imitating. It looks like people are way too inspired by the original Ghostface mask killer!
11. Gale Weathers: If I'm right about this, I could save a man's life. Do you know what that could do for my book sales?"
These words from Gale Weathers don't make any sense at all. Yes, it is good that we are talking about humanity and saving human lives here but not when a psychotic serial killer is casually roaming around.
The good cause doesn't work when your main concern is to make money out of your book sales. Scream-like Scary movies have a unique take on horror that is insanely enjoyed by the audience.
10. Sidney Prescott: You know, if, if I was wrong about Cotton Weary, then the killer's still out there.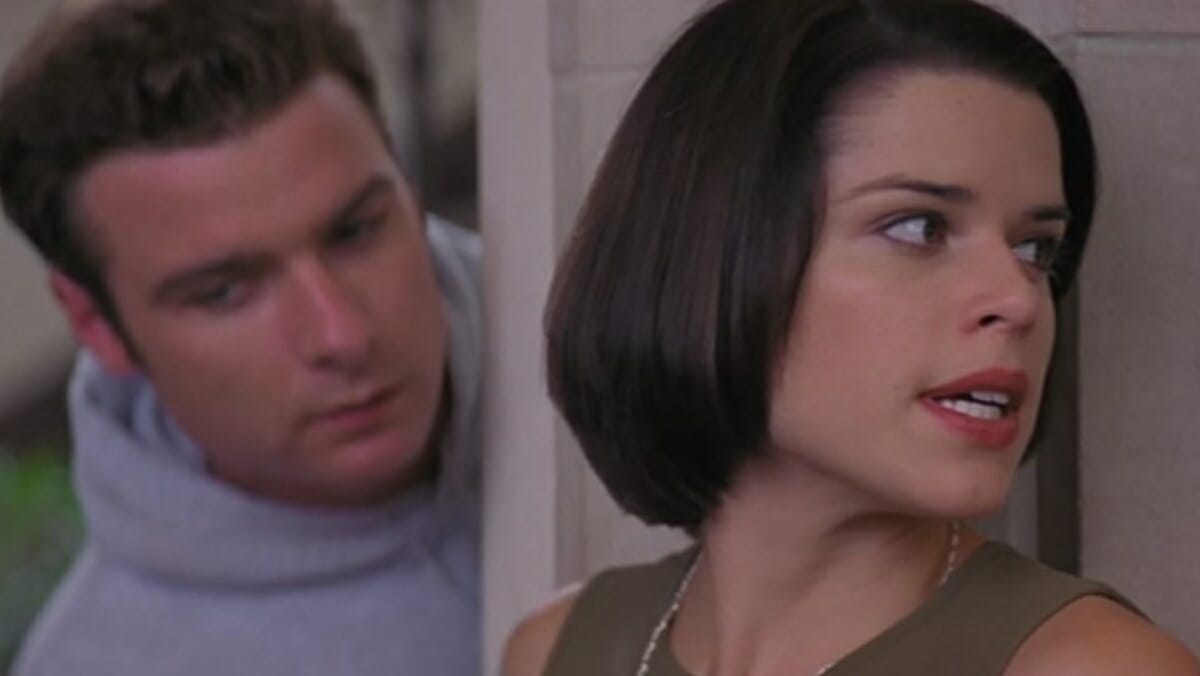 Tatum: Don't go there, Sid. You're starting to sound like some Wes Carpenter flick or something. Don't freak yourself out, okay? We've got a long night ahead of us.
Sidney Prescott and Tatum are talking about the ruthless killer that is still roaming around. The above statement is an inside joke about the director of Scream, Wes Craven. He can be seen joking about how he is often mistaken for John Carpenter, the director of Halloween. Scream movies win our hearts with the creative, unique set of dialogues that include an inside reference. We can never get tired of watching these gems every single day! It's good how people will forever remember Wes Craven for this iconic quote.
9. Sidney Prescott: Why can't I be a Meg Ryan movie? Or even a good porno.
This comment makes it up for one of the best slasher movie clichés. The playful scripting in the Scream movie goes unusually well with the horror element. Every quote made in this franchise needs some kind of appreciation because it calls for excellent writing. The protagonist, Sidney Prescott, transforms from a victim to a celebrity survivor. Throughout the franchise, her strength and courage are tested through a series of psycho killers. After all the chaos, Billy Loomis comments that it's all an excellent movie. To this, Sidney wishfully says that it would have been so much better if it was a Meg Ryan movie or even a good porno.
8. Chloe: I like the Stab movies. They're scarier. It's not aliens, or zombies, or little Asian ghost girls. There's something real about a guy with a knife who just snaps.
Here, Chloe is clearly fangirling about Stab movies through this quote. She believes that slasher films are way better than paranormal, supernatural movies. We can all agree with her because ghosts are not the only terrifying thing on this planet. Humans are way scarier when they turn out to be psychos. Aliens and zombies stand nowhere when it comes to a psychotic killer who kills people for his or her satisfaction. So, we can say that slasher films are better representatives of the horror genre.
7. Randy Meeks: There's always some stupid bullshit reason to kill your girlfriend. That's the beauty of it all! Simplicity! Besides, if it gets too complicated, you lose your target audience.
Randy Meeks here is talking about one of the clichés in the slasher movies. He believes that there's always some reason for a psychotic killer to kill his own girlfriend because that's how you gain your target audience, who would be interested in watching the entire movie.
6. Come on, Mr. Himbry. It was just a joke!
Inspired by the original Ghostface killer that was recklessly killing people, some stubborn students of Mr. Himbry were scaring off students by wearing the Ghostface mask inside the college campus. To this, Himbry screamed at the students for the preposterous behavior. The students tried to justify the situation by saying that it was merely a joke and they didn't mean to hurt people. Professor even tried to expel them. This was the only time school bullies were treated fairly by the principal. Even though the principal appeared for a short time in the movie, he is thoroughly enjoyed by the fans. This is one of the best performances of Harry Winkler.
5. Randy Meeks: You can never have sex. The minute you get a little nookie, you're as good as gone. Sex always equals death.
Here, Randy Meeks is giving another word of wisdom to the people. He has certain rules in order to survive successfully in any horror movie. The first rule is based on his understanding of these movie clichés, and that is, you can never have sex because sex equals death. Randy appeared a lot smarter after this statement because this theory pops up in our heads every time we settle down to watch a slasher movie that revolves around a terrifying killer. I will be right back after binge-watching the Scream film again!
4. Dewey Riley: One generation's tragedy is the next one's joke.
Dewey Riley has presented a painful truth by the above statement. Scream 4 defined the self-aware genre through this witty comment. There are a ton of jokes in the movie that are pointed toward itself that will make you laugh like crazy. We can all agree on the fact that this is the smartest horror movie you will ever witness. Although it is a horror genre, you will surely go back to this franchise again and again because it is hard to believe that it is a scary movie. The hilarious quotes made by the characters make it the most unique horror franchise.
3. Billy Loomis: We all go a little mad sometimes.
Through this statement, Billy Loomis is referring to himself because initially, he was acting insane by putting on a Ghostface mask and scaring the hell out of people.
Billy Loomis is the antagonist of the very first film, Scream, which was released in 1996. He was the original Ghostface psychotic killer. He owes his uneasy childhood to his psychotic behavior, where his own mother deserted him, and his father got into a relationship with his girlfriend's mom (poor Billy Loomis!). This statement makes up for one of the best Scream movie quotes.
2. Jennifer Jollie: Listen, I know we've never met, and I don't mind you never returning my phone calls, but I have to tell you, after two films, I feel like I am in your mind.
Gale Weathers: That would explain my constant headaches!
Gale Weathers is known for her savage remarks that always sound hilarious to the audience. Jennifer has to write a story, and for that, she needs to contact Gale for some insight information, and our very responsible Gale won't answer her phone calls to satisfy her queries. The above conservation shows that Jennifer is trying to flatter Weathers, but Gale is surely not interested in Jennifer and tolerates her merely because of work. That's why she gets a harsh response.
1. Randy Meeks: Careful. This is the moment when the supposedly dead killer comes back to life for one last scare."
Sidney Prescott: Not in my movie.
The conversations of our local celebrity survivor, Sidney Prescott, are so legendary that they make this movie epic in every possible way. Sidney says these words after shooting Billy Loomis when Randy Meeks warns her about the dead killer coming back to life just to scare people for one last time. This is one of the most epic conversations in this franchise.
Conclusion:
Scream movies have served people with enough horror that they can't complain. Nowadays, when someone says horror movies, Scream movies instantly pop up in our minds. Not only were we introduced to one of the most terrific serial killers in history, but also we got a list of the most iconic quotes that can be heard by people even from now on (it might involve a lot of cursing and swearing, so you better make the kids stay out of it). You should definitely watch scary movies like Scream unless you don't love your sleep and peace in your life. Jokes apart, we would highly recommend this franchise to all true horror movies lover. These movies are a gem in the horror genre.
To add to the viewer's excitement, Scream 6 is set to premiere on March 31, 2023. The movie starts with four survivors of the Ghostface killings who leave Woodsboro in order to start a new journey. We can assure you that this journey is going to be one of the most awesome journeys of your life. Save the dates, everyone! This franchise can never disappoint you.