Horror movies never run out of fashion. Most of the films in the 20th century were based on characters from the books of famous authors. The industry credits the writers and develops a story for that character in their own words. Characters from horror movies are really spine-chilling.
Horror movies usually have the cultural phenomenon of being created based on true stories, puritanic Christian families, serial killers, and possessed people, and these stories can sometimes be nightmare-inducing. This very nature of the genre makes it interesting.
Latest Trend In Horror Movies
Even though multiple movies are released in the same year, each horror story has a separate success. Recent horror movies are not purely based on existing cultural phenomena. They try to bring various aspects and explore the levels with different objects and scary characters.
Lately, they have bought new phenomena like scary clowns, poster children, and possessed dolls, adding to the horror movie hype. This article will examine the 30 best horror movie villains of all time.
Best Horror Movie Characters
Every horror movie character is unique and designed in a way that haunts the audience for the longest time. Here, we will look into the most spoken horror characters and briefly outline their role in the movies.
30. Chris Washington
Movie: Get out
IMDb: 7.7/10
Platform available: Amazon Prime
Chris Washington is not one of the horror characters, but he is the lead role of the film and the reason the evilness was bought out in the movie.
Get Out is a horror film where Chris Washington plays the role of a dark photographer who visits his girlfriend's family. He discovers that her family is suspicious. After a series of events, he is about to be killed by his family, who took advantage of him by hypnosis at the film's beginning.
Later, it is revealed that he doesn't fall prey to the situation. He manages to kill the members and escape the situation.
29. Buffalo Bill
Movie: The Silence of the Lambs
IMDb: 8.6/10
Platform available: Amazon Prime
Buffalo Bill is one of the horror movie villains created for "The Silence of the Lambs." Jodie Foster plays the role of Starling, who seeks the real motto of the villain.
Starling is set to investigate the case of Buffalo Bill, who kills young women. To help her in the case, she seeks the help of Hannibal Lecter, a similar serial killer.
To understand Buffalo Bill's plans better, she reaches his hometown. Starling identifies him as a tailor and discovers he is stitching a coat out of human skin.
She kills the serial killer to save his latest victim and overcomes her fear as the movie closes.
28 . Annabelle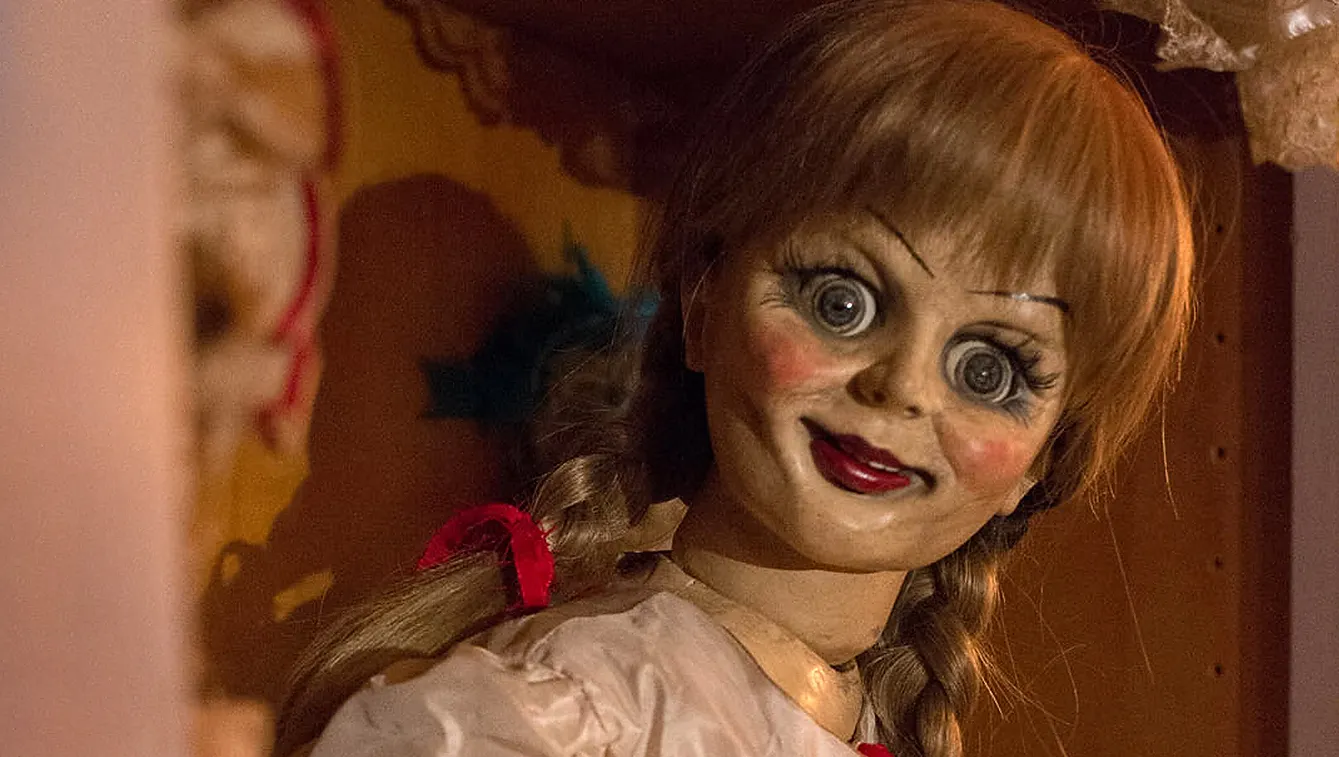 Movie: Annabelle
IMDb: 5.4/10
Platform available: Netflix
Annabelle is a scary-looking doll created for the Annabelle series of films. Annabelle is not a new film with the latest story in the horror genre. But it is capable enough to scare the audience by just placing the doll in the frame.
Annabelle, a scary doll with a white gown, is used as a conduit to scare the people of the residence. In each story, we have a protagonist who analyses the history of the doll and puts it back to rest.
Annabelle does nothing to scare you. The way Annabelle is featured, her eye roll, her hair-do,  and her costume serve enough to scare the crowd.
27. Leather face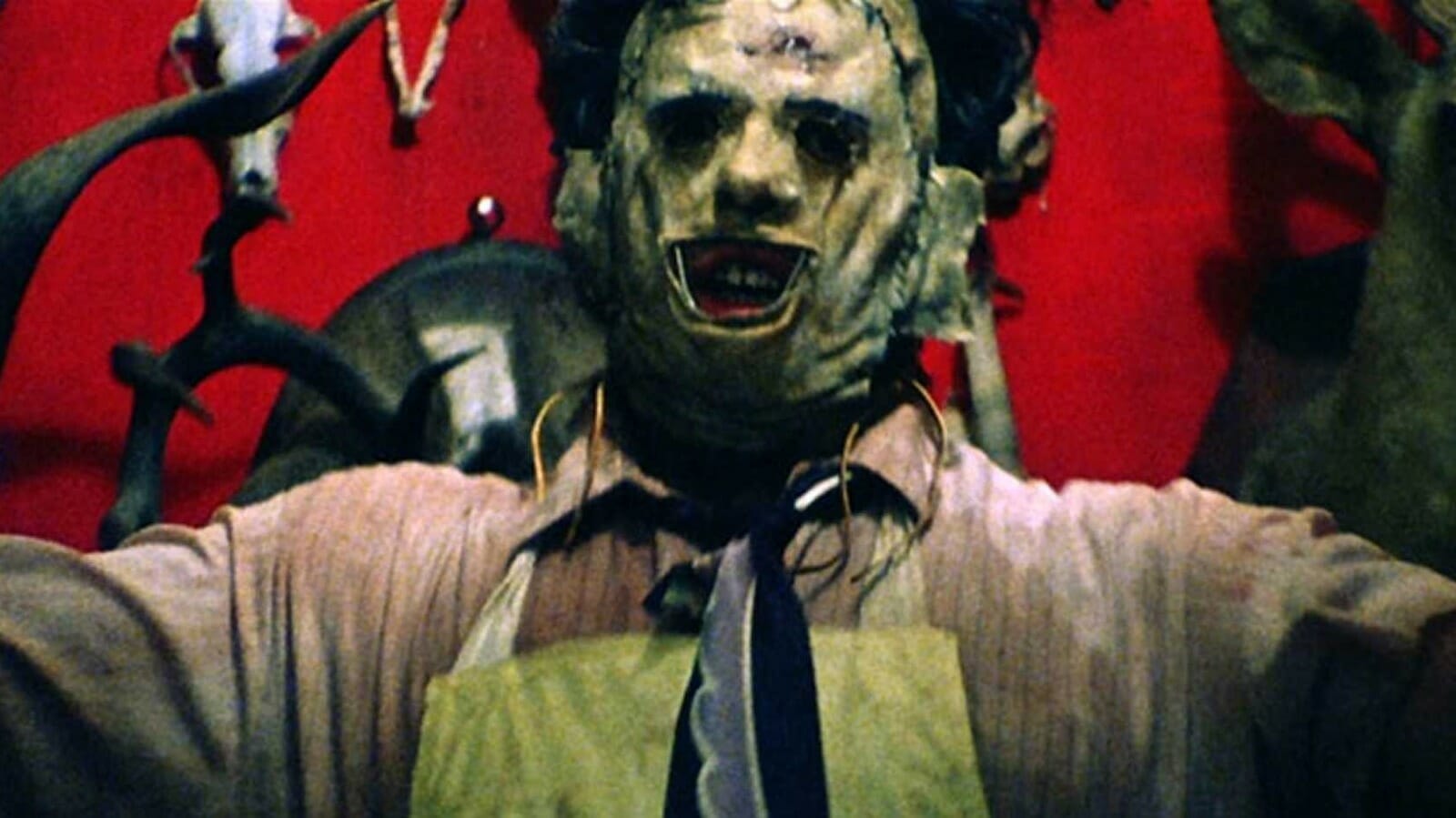 Movie: Texas chainsaw massacre
IMDb: 4.8/10
Platform available: Netflix
The leather face is a villain created for a movie in the horror genre named "Texas chainsaw massacre." This is a franchise movie and has nine sequels.
Melody, Dante, Lila, and Ruth are off to sell a property in Texas. When Ginny collapses, Ruth and a man take her to the hospital;l however, she dies. The enraged man is later revealed as Leather Face, the serial killer.
He then hunts down the visitors of Texas one by one, making Melody his last victim. Lila alone manages to escape the situation,n and she watches the Leatherman dancing with Dante's head.
Texas chainsaw massacre ends on a note that a Leatherman who kills people and takes human skin is still alive.
26. Josef Heiter
Movie: The Human Centipede
IMDb: 3/10
Platform available: Amazon Prime
Josef Heiter is the personality of the lead antagonist in the film Human Centipede, one of the unique horror movies. Josef Heiter is a surgeon who abducts three people for his experiment. He performs surgery on the human flesh and connects his victim's anus to the mouth, forming a human centipede.
He enjoys training them and hearing them cry. When two detectives reach out to the surgeon to inquire about the missing people, Josef plans to replace the two sick victims with these detectives, but they escape.
Later, the detectives suspect and return home. The detectives are shot dead. The doctor is also shot dead. Coming to the centipede, the center woman alone stays alive and is stuck between her dead companions and screams for life.
25. Count Dracula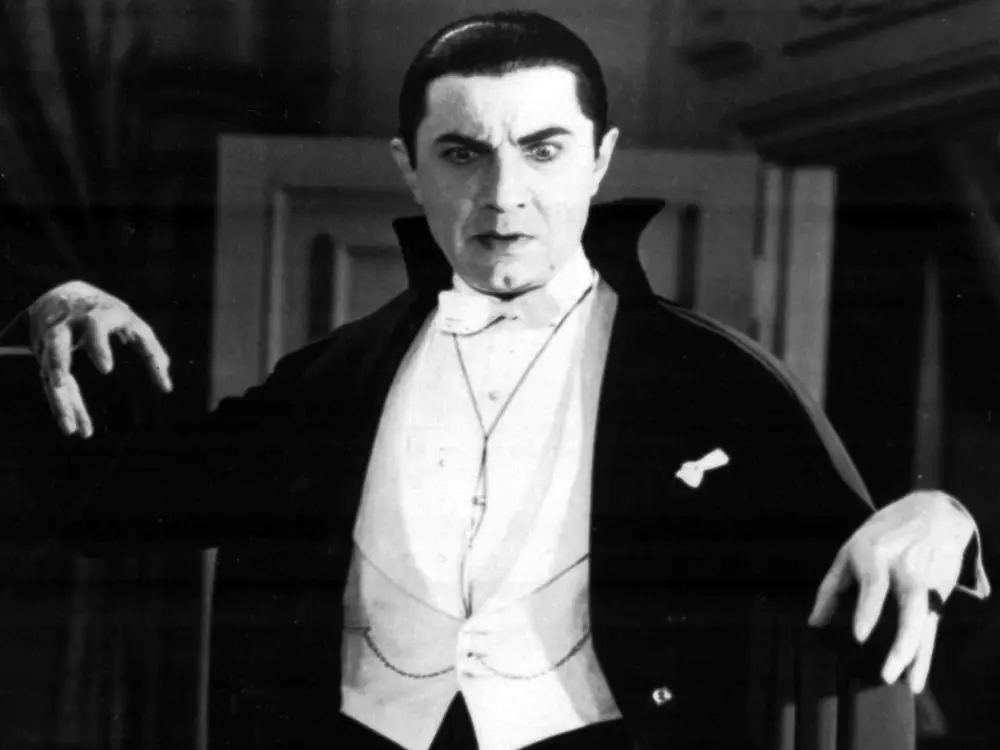 Movie: House of Dracula
IMDb: 5.7/10
Platform available: Amazon Prime
Count Dracula is a character developed for the novel named Dracula, and the feeling was first introduced in the year 1897. This character was later used in various horror movies; one such movie is House of Dracula.
Count Dracula visits Dr. Franz to find a solution for his illness. Dr. Franz attends Larry Talbot simultaneously, and a series of events by Larry makes him discover Frankenstein's monster in an underwater cave near his castle. He brings the beast to his court to examine him.
Meanwhile, Count Dracula does a series of naughty events, making Larry a monster that kills people. Agitated, Larry kills Dr. Franz to end the further loss of lives.
At the movie's end, the monster also burns to death as the roof above it collapses.
24 . Esther
Movie: Orphan
IMDb: 7/10
Platform available: Netflix
Esther from the movie Orphan is portrayed as a nine-year-old girl who well-off parents adopt. In the beginning, Esther tries to be friendly around everyone, especially with her father, John.
Later, Kate discovers something is wrong with Esther and traces her origin. She finds that Esther is from a mental hospital and suffers from a disorder similar to Dwarfism. Kate also learns that her real name is Leena, and she has already murdered the family members that adopted her.
She rushes to save her husband but in vain. Kateholdss, her children from Leena, shoots her into a freezing pond and walks away with her son and daughter.
23 . Jack Torrance
Movie: The Shining
IMDb: 8.4/10
Platform available: Apple TV
Jack Torrance is a psychologically affected character that Jack Nicholson played in "The Shining." Jack gets the job of a hotel caretaker during winter. He moves along with his family into the hotel. Danny's son receives a premonition of his dad and informs his mom.
When Danny opens the restricted door of the hotel, a terrifying thing starts taking place, and Jack desires to kill his family. Using Danny's talent and knowledge, Danny and his mother, Wendy, escape the situation leaving Jack behind to die in a freezing maze.
22. Cenobite
Movie: Hellraiser
IMDb: 6.9/10
Platform available: Watch
Cenobites are imaginary characters from another world created for Barker's novel. These creatures barely differentiate between pleasure and pain.
Larry and Julia move into a house with their daughter Kristy to rebuild their relationship. Soon Julia detects the presence of Frank, her ex-boyfriend who became a cenobite while playing a puzzle. He asks Julia to collect men so that he can completely transform into a human.
Kristy discovers the truth and gets the help of other Cenobites to frame Frank. She succeeds in doing so and leaves the house after the death of her parents.
21. Jigsaw killer
Movie: Jigsaw
IMDb: 5.7/10
Platform available: Amazon Prime
John Kramer is back after a decade as the Jigsaw killer to kill people for the sins they have committed.
Mitch, Anna, Ryan, Carly, and another man find themselves inside a barn, where an audio tape of the jigsaw killer plays and asks them to prepare to pay for their sins. The crew keeps everything the killer says, hoping at least one person will survive. On the other side, Logan and Halloran trace the killer and come to the barn. After confessing their sins, everyone gets killed, and the jigsaw killer is set free once again.
20. Tall Man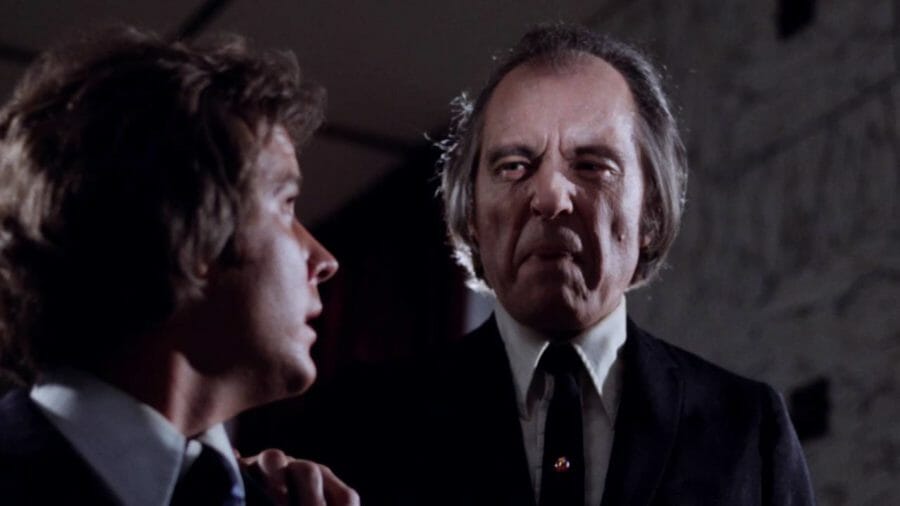 Movie: Tall Man
IMDb: 5.9/10
Platform available: Amazon Prime
This is a horror movie that was released in the year 2012. The city where the film takes place is subjected to the missing children. Julia, a comprehensive,w works in a poverty struck city. She also has a son to take care of. One day, after her nurse duty, she returns home. In the middle of the night, she hears a noise and checks on her son, only to find him missing.
Later, it is revealed that her son was kidnapped by his birth mother, and Julia was not his mother. Julia takes him and leaves him in a tunnel, where the tall man comes and takes him.
Towards the movie's close, it is found that the tall guy is Julia's husband, who rescues children from bad homes and gives them a better home to live and nurture.
19 . Annie Wilkes
Movie: Misery
IMDb: 7.8/10
Platform available: Amazon Prime
Annie Wilkes is one of the best horror movie villains created for the film Misery. Kathy Bates, a big star, played the role of an obsessive fan named Annie Wilkes and won the best actress award.
Annie Wilkes, a nurse,e bumps into Paul Sheldon, a famous writer. Annie takes an injured Paul to her home and insists he stays until he recovers. Meanwhile, he is forced to write a novel based on misery returns. Hoping to escape from Annie someday, he attempts to knock her down in many instances but fails.
Later, he tricks Annie into the celebration of his completed manuscript and uses the chance to kill Annie and escape.
18. Joker
Movie: Joker
IMDb: 8.4/10
Platform available: Prime Video
Joker is one of the horror movie villains created for the comics. Later, it was adopted into movies. Joker is a thriller that follows the story of Arthur Fleck, a loser clown. Arthur has a neurological problem and must care for his mother, Penny.
After being insulted by many people, including his dad, he finds that Penny is not his mom. He kills Penny and escapes into the city. He kills many other victims who laugh at him. After killing Murray, he is finally taken into treatment.
In the close, Arthur is given treatment as he still laughs and tries to escape the hospital.
17. Regan MacNeil
Movie: The exorcist
IMDb: 8.1/10
Platform available: YouTube
Regan is a famous character from the exorcist movie. Regan is the daughter of Chris, an actress. Chris notices her daughter's strange behavior,r and her strength intensifies daily. After learning that nothing is wrong with Regan psychologically, she is suggested to perform an exorcism on her daughter.
Priest Damian Karras and Merrin perform the exorcism in her room, and Merrin dies. Later, Karras sacrifices himself to free Regan from the evil. Towards the movie's close, Karras invites corruption to his body and saves Regan. Chris and Regan bid goodbye to the fellow members who helped them and left the town.
16. Carrie White
Movie: Carrie
IMDb: 7.4/10
Platform available: Amazon Prime
Carrie White is a horror villain created for King's novel in 1974. The same story was made into a film in 1976 with Carrie as the main villain and was one of the scary films.
Carrie White, an introverted teenager, often gets bullied at school. One day, she discovers that she possesses telekinetic energy. When her classmates pull a mean prank on her at the prom, she uses her power and kills everyone within a few minutes. Later, she kills her mom, sets her house on fire,  and walks away.
15. Ghost face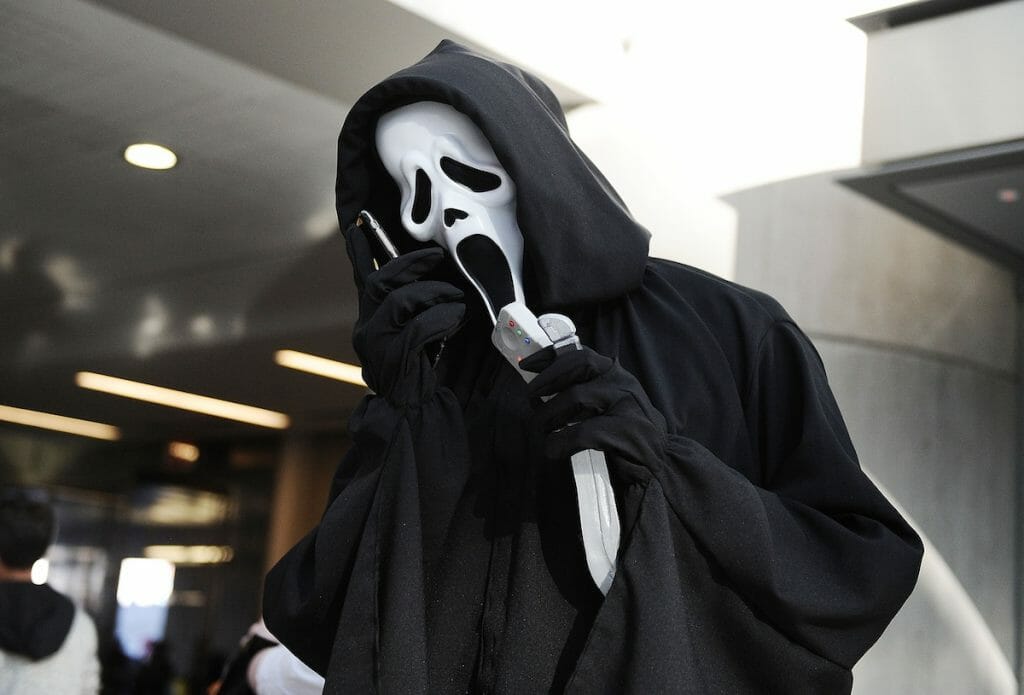 Movie: Scream
IMDb: 7.3/10
Platform available: Apple TV
Ghost Face is one of the best movie villains created for the Scream horror movies franchise. In the films, the killers use a ghost face mask to kill the victims without revealing their identities. This villain was first portrayed in Scream in the year 1996.
When high school student Casey is home alone, she receives a phone call that soon becomes threatening, causing her boyfriend's death. Casey is murdered as well.
Soon the police begin to investigate the mysterious villain on one side,e, and the killer keeps hunting new victims on the other.
The villain escapes, but a badly injured victim records the happenings. GThe ghostface wears a black robe and a mask. This figure was a massive hit during the late90ss Halloweens.
14. Officer Ripley
Movie: Alien Resurrection
IMDb: 6.2/10
Platform available: Apple TV
Ripley was a female lead character in the Alien franchise of movies. Ripley isn't the horrific character,r but she is one of those who handled the horrible creature bravely. Even the aliens failed in front of Ripley.
A crew of members is set to return from space to Earth. When they receive a strange signal, they go to the moon to inquire and land in trouble. An alien gets itself attached to the crew and kills everyone on board. They try to kill the creature, but it doesn't seem possible.
Later, Ripley self-destructs the space vehicle and escapes in a shuttle, but the alien still follows. She shoots the alien into the void and returns to earth with a badly injured Jones.
13 . Slender Man
Movie: Slender Man
IMDb: 3.2/10
Platform available: Apple TV
Slender Man is a villain created for the movie with the same name that was released in 2018. The skinny man doesn't have any features on his face. He is entirely masked, wears a black suit,  and is exceptionally tall and scary.
A group of girls rresearchesalender man, and soon Katie, one of the girls, goes missing. The other girls get into an attempt to save their friend, only to be killed one by one. Hailey's younger sister Lizzi, intervenes, s causing Hailey to sacrifice herself for her sister's saker.
12 . Dawn O'Keefe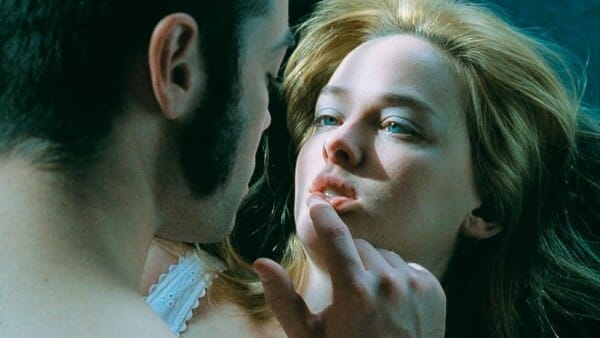 Movie: Teeth
IMDb: 5.4/10
Platform available: Amazon Prime
Dawn O'Keefe is the lead of the movie Teet, released in 2007. He isn't the horror, but the horrific character lies inside her. Dawn belongs to a Christian group where she is the spokesperson. She meets Tobey and gets attracted to him.
They spend some time together in a cave. When Tobey tries to be intimate with Dawn, his genitals are cut off by her vagina. Dawn gets scared and leaves the place. Later, she learns that her private part turns into a sharp tooth when she panics, cutting off the male genitals and leading to death.
Even though she panics in the beginning, later, towards the end, she feels safe for the person she is.
11. Babadook
Movie: TheBabadookk
IMDb: 6.8/10
Platform available: Amazon Prime
The babadook has razor-sharp teeth that live in dreams and come to real life when people believe he isn't real.
When Amelia and Sam are scared of the booked named Babadook, he is intense and violent. Later, whatever was written in the book begins to happen.
Sam manages the situation and brings his mom back to normalcy, and the two capture Babadook and aren't scared of him anymore. They lock him in the basement and return to their everyday life.
10. Brahms
Movie: The boy
IMDb: 6/10
Platform available: Amazon Prime
Brahms is a scary-looking doll treated like the son of the elderly Heelshires couple. They hire Greta to look after the beauty, which she believes to be possessed.
When her ex-boyfriend arrives at the mansion, Greta seeks the help of Brahms. An agitated Cole destroys the doll and brings the real adult Brahms into the scene. He kills Cole and asks Greta to be with him. Towards the close, Greta kills the real Brahms and escapes with Malcolm.
9 . Samara Morgan
Movie: The ring
IMDb: 7.1/10
Platform available: Amazon Prime
The Ring is a movie in the horror genre. Samara Morgan is a possessed female with long black hair and a creepy face. She wears a long white nightgown, and her presence is a thrill to horror fans. When Katie and her friends die after watching a videotape, her mom Rachel tries to find the truth about her boyfriend, Noah.
Rachel discovers the corpse of little girl Samar,  and the officers promise to bury her properly. Later, Rachel realizes they made a mistake by copying the tape, and the pattern has not yet stopped.
8. Mama
Movie: Mama
IMDb: 6.2/10
Platform available: Netflix
Mama is a ghostly villain who cares for Victoria and Lilly's abandoned children. Lucas, the children's uncle, finds them in a forest cabin and claims their custody. Lucas and his girlfriend Annie take care of the children. Victoria gets close to the couple,e and this agitates Mama.
The coupMamandsd the backstory of Mama, who is Mamah Brenna,n from a mental asylum. The couple, and the kid,s gos to the cliff where Mama once lost her baby. MamMama is the first movie of its kind and its end.
7.D r. Frank N Furter
Movie: The Rocky Horror picture show
IMDb: 7.4/10
Platform available: YouTube
Dr. Frank is a villain created for "The Rocky Horror Picture Show," one of the musical horror films. Dr. Frank is a mad scientist who claims to be coming from a planet called Transsexual in the Transylvania galaxy. Tim Curry played Dr. Frank. After a car breakdown, a couple enters the psychiatric hospital and meets Dr. Frank. He introduces his latest invention, "Rocky," a muscular man. Being a mad scientist, he kills his delivery boy and tries to complete his mission. When his mission fails, he is killed by his fellow housemates.
The couple is asked to leave the psychiatric hospital as the housemates assure them they will soon return to their planet.
6 . Norman Bates
Movie: Psycho
IMDb: 8.5/10
Platform available: Vudu
Norman Bates is a character with multiple personalities created for one of the horror films, Psycho, directed by Alfred Hitchcock.
Marion steals cash from her workplace and stops at the Bates Hotel. The next day, she gets killed by a mysterious figure. When a detective is hired to find Marion, he is also killed similarly.
Later, Marion's boyfriend and her sister learn that Norman has dissociative identity disorder r and that he murdered his mother. His guilt made him reflect on his mother's personality as well. Initially, The movie didn't receive much appreciation but was later known to be one of the director's best works.
5. P pennywise
Movie: IT
IMDb: 7.3/10
Platform available: Apple TV
Pennywise is one of the scariest horror movie villains developed for IT, distributed by Warner Bros. The movie was based on the book by Stephen King, published with the same name as the film, and was considered one of the best horror movies.
Pennywise is a dancing clown who can jump-scare the audience with his presence on the big screen. The clown comes back to hunt children every time they fear something. The kihoweverweve,r chases the c, dumps the memories of the c, blown, and moves to other cities.
4. Chucky
Movie: Child's play
IMDb: 5.7/10
Platform available: Amazon Prime
Chucky is a doll tossed by a person who knows dark magic. He transfers his soul into the doll during his death. He goes into the hands of Andy, a youngdesperateerate to have a Good guy doll. Chucky is on a mission to find a new body for himself and kills everyone.
Child's Play was undoubtedly one of the best horror movies. The film has a reasonable amount of jump scares and had an equal number of movies owing to the positive response.
3 . Jason Voorhees
Movie: Friday the 13th
IMDb: 6.4/10
Platform available: Amazon Prime
Jason Voorhees is one of the most famous serial killers in sin in movie history, created for the Friday the 13th series horror movies use. He resides at camp crystal lake. Due to the character's horror, the team decided to carry his character forward.
His character creates chillness when he secretly spieshunts downs down his victims. His character was re-designed throughout the Friday the 13th seq, fuel,s and Jason Voorhees had a breakthrough for his iconic hockey mask.
2. F reddy Krueger
Movie: Nightmare on elm street
IMDb: 7.4/10
Platform available: Apple TV
Freddy Krueger is one of the best horror movie villains created for "A Nightmare on Elm St." et." Freddy is a spirit who wants to hunt down and kill the students responsible for his death. He kills his victims in dreams and dreams, and simultaneously,y dies in the actual well.
Freddy Krueger wears a red striped t-shirt, has burned all facer his face,e and has a deep voice. He was successfubrutallytally killing most of his vi. victims When the kids understand Freddy's pa, they try to bring him to real life and destroy him.
A Nightmare on Elm Street first appeared in 984; since then, this character has been played by the same person. The movie is said to have six sequels.
1. Michael Myers
Movie: Halloween series
IMDb: 5.5/10
Platform available: Apple TV
Michael Myers is a fictional personality portrayed as the main villain. He appeared in Halloween, a horror movie in 1978, the series' first film.
The villain wears a white mask throughout his films which hides his identity. However, Michael Myers will be exposed in the latest movManyMMany actors have played MicMyers. Thes the movie has a sequel for almost 4fourdecades.
 Conclusion
Discussed above are only a few of the best horror movie characters. Horror movies released at any time of year are rares always a hit. Even though most horror movies follow a similar story, the surprise element is always present.
As technology develops, the team comes together to use technology at its best to give the best films to us.