Reign has a passionate following, and it's evident that period dramas, particularly those starring women, are gaining popularity. Reign is a drama situated in the 16th century that portrays Mary, Queen of Scots, throughout her life. It's full of political and sexual intrigue, passion, and suspense and a terrific way to spend an hour away from real life.
The importance of female empowerment hasn't been more significant, and series like Reign encourage equality between the sexes and female authority. In the subsequent seasons, Mary Queen & Elizabeth's connection makes an accidental remark on how women are frequently set against one another in a world governed by men. For Reign fans, here are several more historical dramas with similar colors, ideas, and emotional elements.
20. Poldark
Creator: Debbie Horsfield
Cast: Aidan Turner, Eleanor Tomlinson, Jack Farthing, Beatie Edney
IMDb Rating: 8.3
Rotten Tomatoes: 91%
Streaming Platform: Netflix and Prime Videos
Poldark is yet another excellent show comparable to Reign that you really can play right away. Winston Graham's series of books inspire this historical drama and, therefore, will transport you to that same eighteenth century. This story follows Ross Poldark as he returns to Cornwall after serving in the American Revolutionary War.
When he arrives, circumstances are not quite as he expected, with his dad now deceased, his house destroyed, and the woman he loves engaged to his cousin. Watch this series to learn more about how he handles most of these issues and even some of the challenges he faces.
19. Cursed
Creator: Frank Miller, Tom Wheeler
Cast: Katherine Langford, Devon Terrell, Gustaf Skarsgård, Daniel Sharman
IMDb Rating: 5.8
Rotten Tomatoes: 67%
Streaming Platform: Netflix and Prime Videos
Cursed, a Netflix original show based on Arthurian mythology, launched in July 2020. The series centers upon the young woman named Nimue and includes aspects of magic, exploration, and historical novels.
She is Fey, with the capacity to channel ancient power. This, combined with the Sword of Power, grants her far more strength than she realizes or desires.
18. Pride & Prejudice
Creator: Andrew Davies
Cast: Colin Firth, Jennifer Ehle, Susannah Harker, Julia Sawalha
IMDb Rating: 8.8
Rotten Tomatoes: 88%
Streaming Platforms: Netflix, Prime Videos, and Hulu
Jane Austen's classic novel inspires Pride & Prejudice and chronicles the narrative of Elizabeth Bennett as well as her family. Her mum wants her & her sisters to have happy marriages, but Elizabeth is determined to forge her individual path.
Meanwhile, when Elizabeth encounters Mr. Darcy, she discovers that her fate is intertwined with his. Mr. Bingley, Elizabeth's eldest and also most intelligent sister, is eager to marry her. Despite knowing nothing about Mr. Darcy, Elizabeth quickly discovers that she despises him.
17. Farewell, My Queen
Creator: Benoît Jacquot, Gilles Taurand, Chantal Thomas
Cast: Léa Seydoux, Diane Kruger, Virginie Ledoyen, Noémie Lvovsky
IMDb Rating: 6.2
Rotten Tomatoes: 93%
Streaming Platforms: Netflix, Prime Videos, and Vudu
This drama, set during the initial periods of said French Revolution, takes an in-depth examination of Marie Antoinette's interactions with those around her. Agatha-Sidonie Laborde has been one of the Queen's interpreters, giving her access well to historical figure's private life.
This film is an excellent pick for anyone who appreciates observing Mary's friendship alongside her women in Reign. Marie Antoinette has a fascinating connection with the Duchess of Polignac and even with her audience.
16. Jane Eyre
Creator: Sandy Welch
Cast: Ruth Wilson, Toby Stephens, Lorraine Ashbourne, Aidan McArdle
IMDb Rating: 8.3
Rotten Tomatoes: 85%
Streaming Platforms: Netflix, Prime Videos, and Hulu
Jane Eyre is centered on Charlotte Bront's iconic novel of the same title and is another historical drama based upon that moors. Jane is indeed a governess who travels to Thornfield Hall to serve Mr. Rochester, a mysterious man.
Thornfield, such as the palaces Mary visits in Reign, is a fascinating and spooky place where a lady can lose herself. Jane is soon enough terrified by the odd characters who populate Thornfield's hallways, but Rochester may be the deadliest of them all. Jane really does seem to understand much less about him as they become more attracted to each other.
15. Testament of Youth
Creator: Elaine Morgan
Cast: Cheryl Campbell, Emrys James, Jane Wenham, Peter Woodward
IMDb Rating: 8.6
Rotten Tomatoes: 84%
Streaming Platform: Prime Videos and Hulu
Mary appears to be a woman who has already lost it all by the conclusion of Reign. Testament of Youth is likewise inspired by the true story of a woman who now has lost all.
Vera Brittain has lofty ambitions for herself, often to her conservative father's disgust. So when war breaks out, her fiancée and brother are sent off, and she attends university and commences her job. She suffers in agony, giving up her work to train as a nurse, expecting and fearing to see one of her peers inside the wards.
14. Atonement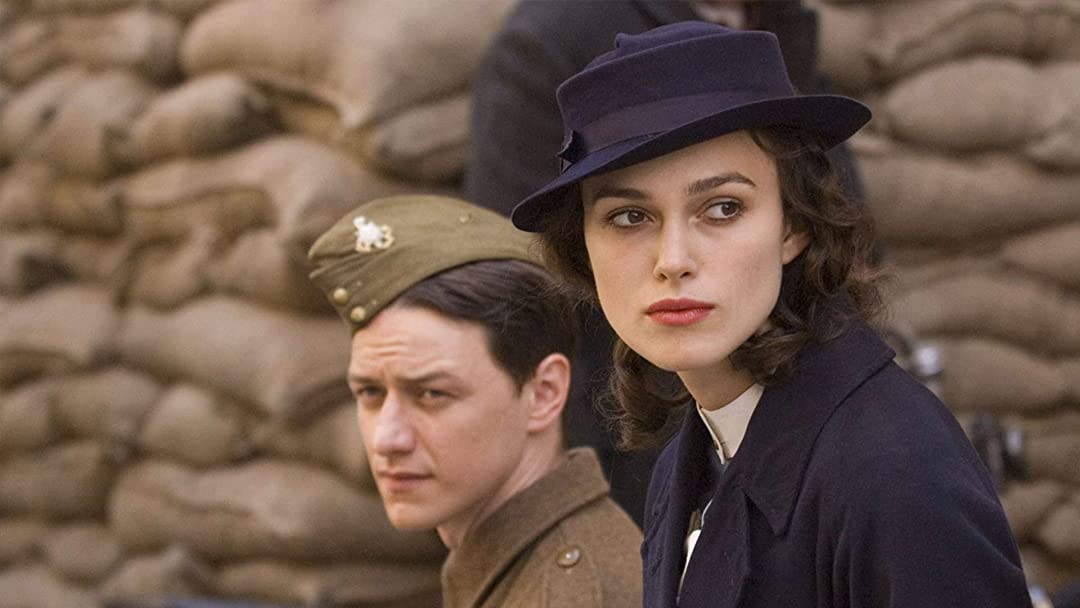 Creator: Ian McEwan, Christopher Hampton
Cast: Keira Knightley, James McAvoy, Brenda Blethyn, Saoirse Ronan
IMDb Rating: 7.8
Rotten Tomatoes: 83%
Streaming Platform: Prime Videos and Hulu
Atonement is renowned for its unique cinematography, superb sound design, and distinctive appeal. Similar to Reign, the main setting is cloaked in mystique and secret, which causes a little girl to make a tragic error.
Before Cecelia Tallis can decide whether or not to pursue a connection with the family's groundskeeper, Robbie Turner, her younger sister Briony charges him with a horrific crime and says that he is sent over to fight in the war. When Cecelia severs all links with Briony, the latter matures and starts to comprehend what she has caused.
13. Mary Queen of Scots
Creator: Beau Willimon, John Guy
Cast: Saoirse Ronan, Margot Robbie, Jack Lowden, Joe Alwyn
IMDb Rating: 6.3
Rotten Tomatoes: 62%
Streaming Platforms: Netflix, Prime Videos, and Vudu
Mary Queen Of Scots, a 2018 film featuring Saoirse Ronan as well as Margot Robbie, starts up considerably after Mary's existence than Reign does. In contrast to the series, where Mary has also just left for France, Mary does so here in order to reclaim her crown.
For fans who want to learn more about Mary's existence in Scotland, which even the series just does not have the time to makeup, Mary Queen Of Scots is indeed a fantastic option. However, just like the series, the movie makes several artistic licenses to give it its unique personality.
12. Marie Antoinette
Creator: Deborah Davis
Cast: Emilia Schüle, Jasmine Blackborow, Jack Archer, Louis Cunningham
IMDb Rating: NA
Rotten Tomatoes: NA
Streaming Platforms: Netflix, Prime Videos, and Hulu
Inside a period where society didn't desire women to command or govern, Sofia Coppola's Marie Antoinette is yet another examination of a female ruler. The Australian archduchess who has been forced into a marital relationship with a French royal is portrayed by Kirsten Dunst.
However, the young lady isn't yet prepared to take on the duties of a princess. She is under pressure to produce a successor, but she keeps failing to do that as the public's opinion of her deteriorates progressively. She is seen as naive and cheerful and in no way prepared to take on her position or comprehend the seriousness of a revolt.
11. The Duchess
Creator: Katherine Ryan
Cast: Katherine Ryan, Rory Keenan, Katy Byrne, Steen Raskopoulos
IMDb Rating: 6.7
Rotten Tomatoes: 65%
Streaming Platforms: Netflix, Prime Videos, Vudu, and Hulu
This Keira Knightley historical drama earned an Academy Award despite receiving mixed reviews from critics. Just at the age of 17, Georgiana, royal duchess, weds the Lord of Devonshire (Ralph Fiennes).
She immediately learns that he merely wants her to become pregnant with a boy and does not really regard or adore her at all. Georgiana manages to openly indulge in love liaisons with both her spouse and the nobility while also finding ways to gain and lose their esteem continuously.
10. Anna Karenina
Creator: Allan Cubitt
Cast: Santiago Cabrera, Lou de Laâge, Ángela Molina, Sydne Rome
IMDb Rating: 7.2
Rotten Tomatoes: 63%
Streaming Platforms: Netflix, Prime Videos, and Hulu
Based on the sweeping Russian book by Leo Tolstoy, Anna Karenina is yet another Keira Knightley film. Even though the circumstances are fictional, the views regarding powerful women in the 19th century are still mostly present.
Anna, an aristocratic woman who is wedded to Alexei Karenin (Jude Law) and has a child together, is basically exiled after starting a relationship with Count Vronsky. Nevertheless, when news of her brother Oblonsky's much more publicized affair spreads, many are sympathetic.
9. Victoria
Creator: Daisy Goodwin
Cast: Jenna Coleman, Adrian Schiller, Tommy Knight, Jordan Waller
IMDb Rating: 8.2
Rotten Tomatoes: 87%
Streaming Platform: Prime Videos and Disney+
Victoria seems to be a British biography, historic drama television series which debuted on ITV on Aug 28, 2016 and has now run for two seasons.
The show focuses on the early life of Queen Victoria, from her assumption to that same throne at a young age until her wedding to Prince Albert (the person who established the Victorian Era patterns). Jenna Coleman is the star of Victoria. Because all of the Jane Austen novels and movies were set in Victorian times, it's the one you should see.
8. Medici
Creator: Nicholas Meyer, Frank Spotnitz
Cast: Daniel Sharman, Alessandra Mastronardi, Synnove Karlsen, Sebastian De Souza
IMDb Rating: 7.9
Rotten Tomatoes: 50%
Streaming Platform: Netflix and Prime Videos
Richard Madden, Toby Regbo, and Daniel Sharman, one of Reign's major stars, all starred in the well-liked television series Medici. The House of Medici, a prominent Italian dynasty that gained influence in the fifteenth century via their banking enterprise, served as the inspiration for the television drama.
Concentrating on the family's ascent to power amidst the turbulent social upheavals of medieval Italy, the series aired from 2016 through 2019. The action takes place in France as well as Scotland, not shortly prior Mary's reign.
7. The White Queen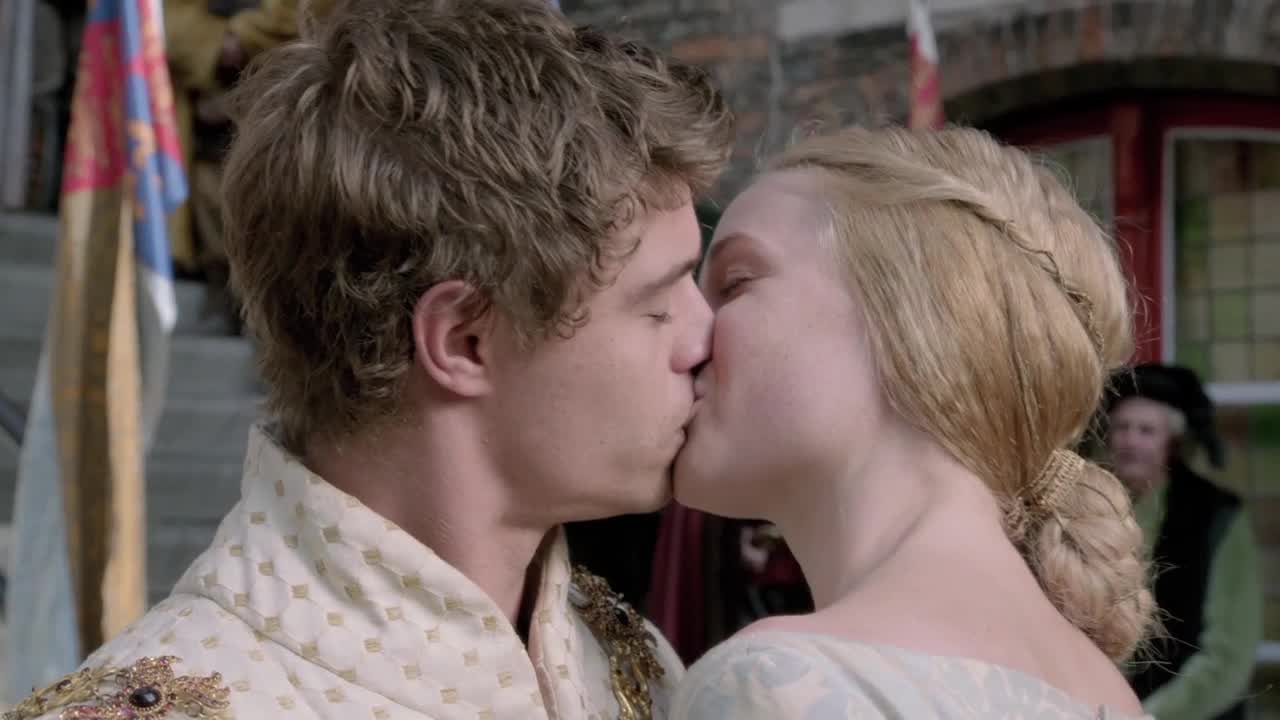 Creator: Emma Frost, Lisa McGee
Cast: Aneurin Barnard, Rebecca Ferguson, Amanda Hale, Faye Marsay
IMDb Rating: 7.7
Rotten Tomatoes: 80%
Streaming Platforms: Hulu, Prime Videos, and Netflix
From Jun 16 to Aug 18, 2013, BBC One broadcast the British historical-fantasy television program The White Queen.
It's really the prelude to The White Princess and therefore is modeled on volumes 7, 8, as well as 10 of Philippa Gregory's 15-book Plantagenet & Tudor saga. Three women who've been competing for the throne—Elizabeth Woodville, Lady Margaret Beaufort, and Lady Anne Neville—are the series' main characters.
6. The Last Kingdom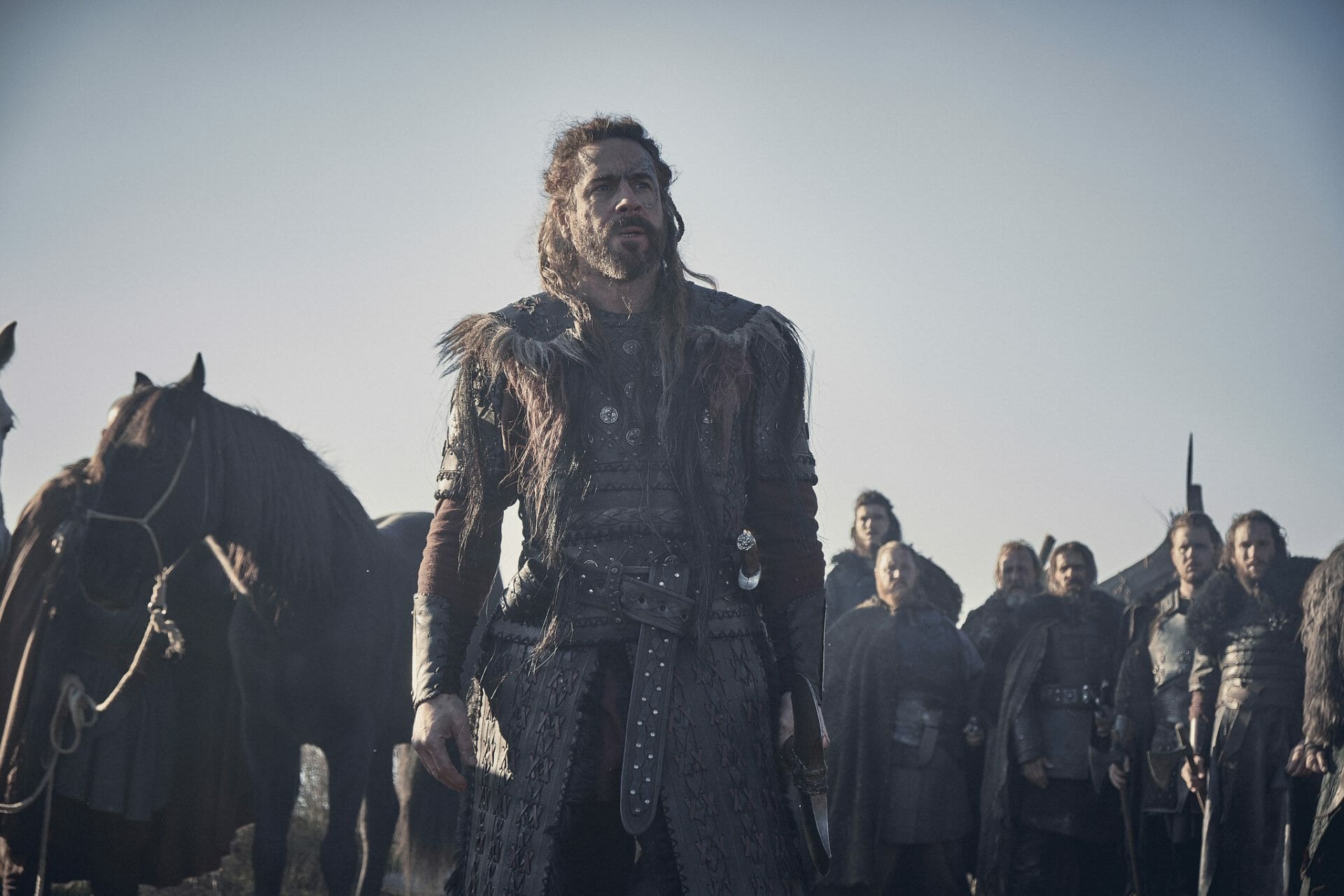 Creator: Stephen Butchard
Cast: Alexander Dreymon, Eliza Butterworth, Arnas Fedaravicius, Mark Rowley
IMDb Rating: 8.5
Rotten Tomatoes: 91%
Streaming Platform: Prime Videos and Netflix
Such Reign of Netflix, The Last Kingdom, is regarded as among the greatest television programs. Additionally, this is intriguing in the same way that Reign was, particularly because it will provide you with a glimpse into life in the ninth century. The Last Kingdom, which is inspired by Bernard Cornwell's The Saxon Stories book series, is centered on people's struggles to reclaim their territories so everyone could have a permanent home.
Additionally, it occurs throughout the period of the division of England into kingdoms. Along with imaginary characters, the above historical fiction includes actual historical personalities. This sitcom managed to attract a sizable audience despite not really being based on history.
5. Outlander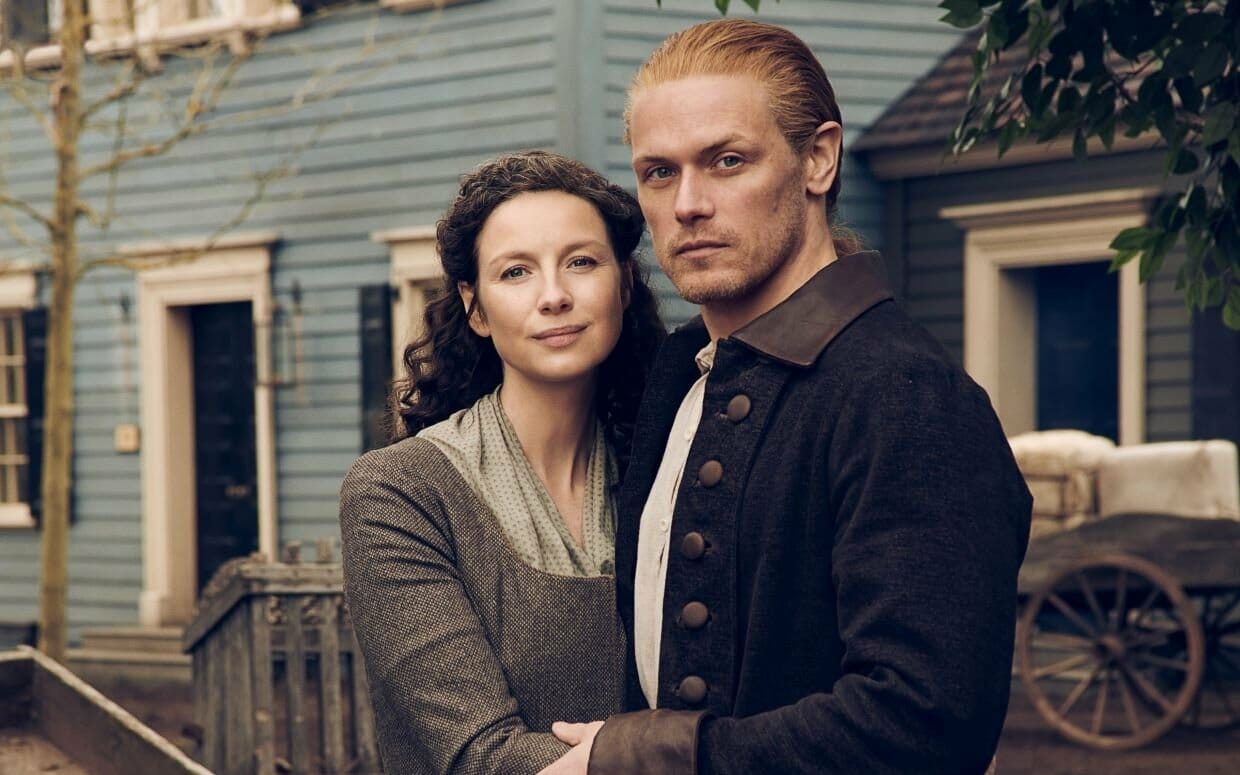 Creator: Ronald D. Moore
Cast: Caitríona Balfe, Sam Heughan, Sophie Skelton, Richard Rankin
IMDb Rating: 8.4
Rotten Tomatoes: 89%
Streaming Platforms: Netflix, Prime Videos, and Hulu
The drama Outlander is centered on the same-named book series by Diana Gabaldon. This is among the most well-liked period dramas on television right now, having five seasons already completed and a 6th here on the road.
Ex-army nurse Claire is reconnected with her spouse in 1945 when all of a once she is transported back to 1743. Similar to Mary's early struggle to decide between Francis as well as Bash, James Fraser breaks her heart when she sees him.
This period piece about a woman who goes backward in time is set in Scotland in the eighteenth century. It will leave you fascinated with its thrills and emotions.
4. The Tudors
Creator: Michael Hirst
Cast: Jonathan Rhys Meyers, Henry Cavill, Anthony Brophy, James Frain
IMDb Rating: 8.1
Rotten Tomatoes: 69%
Streaming Platform: Prime Videos and Hulu
The Tudors would be a show that delves into the past of Elizabeth I's household for those who loved watching her rise to prominence on Reign. Elizabeth & Mary carry the surname Tudor since Elizabeth was Mary's cousin.
Showtime's The Tudors features material comparable to Reign, although from a distinct, greater regal viewpoint. It describes the tale of King Henry VIII with his six wives and is also situated in England.
Just at the age of 17, Henry succeeded to the kingdom and wed Catherine of Aragon, the widower of his brother Arthur. However, once Catherine struggled to have children, Henry began to consider Anne Boleyn. This trend just persists and, in the end, produces fantastic drama, at minimum, for spectators.
3. The Virgin Queen
Creator: Coky Giedroyc
Cast: Anne-Marie Duff, Tom Hardy, Emilia Fox, Ian Hart
IMDb Rating: 7.4
Rotten Tomatoes: NA
Streaming Platform: Prime Videos and Apple TV
Elizabeth I's reign as Queen of England is thoroughly examined in this four-part BBC drama. The Queen, played by Anne-Marie Duff, starts her reign as a youthful, timid princess.
Later in the show, her relationship with Tom Hardy's portrayal of Robert Dudley is explored. The Virgin Queen is a great option for individuals who are looking at Elizabeth's story because Reign may not have enough time to delve thoroughly into her life, considering Mary is indeed the central protagonist.
Queen Elizabeth, I has been the subject of The Virgin Queen, while Mary, Queen of Scots, is the subject of Reign. This program depicts her entire life, from her earliest years as a timid princess through her ascent here to the throne as the Virgin Queen. We likewise witness her romance with Robert Dudley as well as the Queen's unmarried status. Was she or wasn't she a virgin? Without directly addressing it, the story keeps viewers wondering all through the segments.
2. Elizabeth I
Creator: Nigel Williams
Cast: Helen Mirren, Hugh Dancy, Toby Jones, Patrick Malahide
IMDb Rating: 7.9
Rotten Tomatoes: NA
Streaming Platform: Prime Videos and Hulu
A two-part historical epic tv drama portraying Elizabeth I of England's public and private lives was produced in Britain in 2005. The latter 24 years of royal rule—roughly 45 years—are covered by the program.
Her connection with the Earl of Leicester, who Jeremy Irons portrays, is the primary subject of Part 1. Part 2 concentrates on her following romance with Hugh Dancy's portrayal of said Earl of Essex.
1. The Crown
Creator: Peter Morgan
Cast: Claire Foy, Olivia Colman, Imelda Staunton, Matt Smith
IMDb Rating: 8.7
Rotten Tomatoes: 90%
Streaming Platform: Netflix
Talking of queens, this recent historical period drama centered on Queen Elizabeth II would be another choice for shows like Reign. As the season of The Crown goes on, we get a detailed look at each stage of the experiment as she ascends to the throne at quite a young age. People in the modern era are unaware of how Queen Elizabeth's formative years influenced who she really is currently. You can get a behind-the-scenes glimpse at the royal family and the historical events by streaming The Crown.
This Netflix series called The Crown depicts the era of Queen Elizabeth II. It starts with her assumption of power at age 25 there in the 1940s and moves forward to the present.
The Crown, the most well and highly regarded Netflix original series, explores how the Queen's early life influenced both her future and also the future of England.